Home

Maryam Flowers
About this Vendor
Let us make your wishes come true!
Details
Aisle Decorations, Centerpieces, Pedestals, Vases, Chuppah, Wedding Arch, Decorations + Accents, Bouquet Wraps, Bouquets, Boutonnieres, Corsages, Flower Arrangements
Contact Info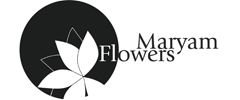 10402 Fairfax Blvd, Fairfax, VA
Maryam is such a delight!
Reviewed on

9/19/2014
Allyson B
Maryam was such a delight to work with. While our flowers weren't quite what we had signed off on (there was a certain flower missing from the bridesmaid and bridal bouqets), everything still looked beautiful. And she more than made up for the missing flowers with the BEAUTIFUL centerpieces that were (literally) overflowing with flowers. It added that extra BOOST of color to our big day. Also it's important to note that I know if I had told Maryam a flower was missing she would've taken care of it right away/resolved the issue. However I'm not a big flower person and I quickly over looked that minor detail.
---
the best at half the cost!
Reviewed on

9/18/2014
Sarah D
My wife and I reviewed several places and visited a few more. On a whim we checked in with Maryam as the store is near our new home. Maryam offered the same package as all others - same exact flowers, delivery, etc., etc. -- at half the cost as the next closest price (well known DaVinci Florist). I could say enough about Maryam and her product.
---
My wedding flowers
Reviewed on

11/04/2013
Alenah T
We hired Maryam to do our wedding flowers upon referral, and they were BEAUTIFUL! I would absolutely use her again! Se was honest with me and didnt try to get me to order more than I had to, the flowers were bright and fresh, everything was correct, and it made our wedding that much more classy. She was on time, very friendly, and easy to get a hold of. Im so thankful for her work on our wedding! :)
---
Absolutely Beautiful!
Reviewed on

10/20/2013
Jen L
Maryam Flowers was one of the preferred vendors of our reception site. I emailed Maryam to see if we could meet with her to see her portfolio and discuss options for our wedding, and Maryam immediately invited us to preview another wedding at our venue for which she had done the flowers! To say her work is beautiful would be an understatement. My husband, parents and I met with Maryam a few months before our wedding to iron our the details and view flower choices and colors. Both before and after that, Maryam was extremely helpful and attentive in finding exactly what we wanted, in the flower, color and price range we wanted. She provided helpful suggestions and truly made us feel like our day was important to her, too. I can't say enough about how much we loved Maryam Flowers. We would definitely recommend it for future events!!
---
Beautiful flowers, easy to work with
Reviewed on

8/27/2013
Holly C
Maryam was super easy to work with, very knowledgeable with a great vision, and provided us with a great value for all of our wedding flowers. The bouquets and altar pieces were gorgeous. I went in with pictures of what I liked and my wedding colors and she totally ran with it to give me something even better than I could have imagined. You can put your trust in her, she knows what she's doing! She worked with me to make sure I didn't go over budget, offering solutions on how to get the best look for my money. She was very easy to work with, I highly recommend her for your wedding flower needs!
---
More than worth it -- look no further
Reviewed on

8/25/2013
Gary R
Once we met with Maryam, we looked no further. My wife felt comfortable with Maryam's style, a balance of seeking to meet desires with enough advice to consider all the options. She was very friendly during the initial appointment without being too pushy. She seemed to be genuinely interested in our day. She was flexible enough to work with us a little on pricing and preferences (changing flower colors, adding florescent lighting, extra mini arrangement). There were was no nickling and diming along the way, not even for letting us use her trellis. The most reassuring part was that she gives brides a complimentary centerpiece prior to the event. All the flowers were beautiful on the day of, especially the bouquets. Our mothers loved the magnetic clips for the corsages (very easy to get on without any pricking). Overall, she is someone who truly wants to over deliver for her clients, without charging an arm and a leg, which is rare in DC. We highly recommend her. If you like purple/calla lilies, ask about Gary and Alyssa's flower photos.
---
The most beautiful floral arrangements!!!
Reviewed on

8/14/2013
Michelle N
Future brides, Maryam is amazing and I highly recommended her! Her floral arrangements are so beautiful. I just had my wedding on August 10th at the Ritz Carlton in D.C. and I am still in awe of how beautiful my wedding was. I received a compliment on our floral arrangement from nearly every wedding guest, as well as the hotel staff. She is also very pleasant to work with and always willing to accommodate every single request of mine. She is very prompt, easy to reach, and very professional. I would always get a reply back from her within the same day. My girlfriends are flower snobs and they cannot stop talking about my wedding flowers. In planning my wedding I received multiple quotes from high end florists, comparable to Maryam and she blew their estimates away by thousands. You can tell, she's really doing her job because it's her passion, not because she wants to make a buck. Without her vision and expertise, I would've missed out on the wedding of my dreams. Regardless of who is recommended to you, please go see this sweet lady just once.
---
Florist
Reviewed on

7/09/2013
Melissa P
Maryam Flowers was a great company to work with. Maryam sits down with each bride to go through exactly what look you want. She knew my ceremony location well and had great ideas on what would look best. She also didn't try to push certain types of flowers on me that other florists did and was able to work within my budget which other florists had problems with. She was responsive to all emails and able to change things up to the week of the wedding. I would work with her again.
---
OK
Reviewed on

5/22/2013
Dashe
When I first met the owner, I was impressed with her professionalism and willingness to help me tweak my vision for my wedding. Unfortunately, that was overshadowed by the service I received on the wedding day. The flowers, which I was told would arrive at 4 PM, were at the venue well before that. When I arrived at the venue at 11 am, the flower were already delivered, but they weren't in the refrigerator or anything. Then I noticed the bridal bouquet had already begun to wilt and it was all roses! Also, it was not prepared correctly, it was missing some pieces. One of the bridesmaids called, and had to argue for another bridal bouquet to be delivered. In the end, a beautiful bouquet was delivered with all of the pieces correct, but the flowers didn't match the other flowers in the bridal party. They worked very fast to get the new bouquet delivered, but it shouldn't have had to be delivered in the first place.
---
Maryam is great!
Reviewed on

1/18/2013
China G
I used Maryam for my wedding and would definitely use her again for any future functions. Her recommendations were perfect for my budget and she had great advice on other wedding ideas I would not have thought of on my own.
---
Beautiful!
Reviewed on

11/15/2012
Alison H
Maryam did a wonderful job with our flowers! She was very responsive and easy to work with. The free sample centerpieces and toss bouquet were also great! I had certain colors in mind, but Maryam really helped build the vision. Her creative eye really helped with the arrangements – they were all gorgeous! Some of the first compliments I hear when I share pictures from the wedding are, wow, your flowers are beautiful! I highly recommend Maryam Flowers!
---
Lovely shop and lovely lady!
Reviewed on

9/18/2012
Tonya P
Maryam is just a pleasure to work with and if you tell her your budget and what you want, she will work with you! The flowers were just beautiful and she delivered everything on time and in perfect condition!
---
great to work with
Reviewed on

9/12/2012
Sara B
My daughter and I were very pleased with Maryam Flowers. She was recommended by a friend and we could see why. She was very easy to work with, came up with beautiful flower ideas that my daughter was very happy with. She assured us that we would have nothing to worry about when the big day came; she would take care of everything...she was so right. I knew I could just trust her to take care of it. She was happy to make any changes we wanted. And on top of it all - her prices were very reasonable. Any bride would be happy to use Maryam's flowers for her big day!
---
Beautiful Flowers! Amazing Service!
Reviewed on

5/17/2012
Kelly A
Maryam was amazing! Right from the beginning Maryam was able to sense my vision and create incredible arrangements that were exactly what I wanted. I couldn't believe how quickly Maryam responded to all of my (last minute) requests and changes and the contract was so detailed I knew EXACTLY what I was getting. On our wedding day I was absolutely speechless when I saw all of the floral arrangements - they completely transformed the ceremony and reception venues! My girls' bouquets were gorgeous - I could not believe how vibrant the colors of the flowers were. And my bouquet - words can not express how beautiful it was! I highly recommend Maryam Flowers to all brides her arrangements are to die for and she is great and trustworthy person!
---
Beautiful Budget Friendly Flowers
Reviewed on

5/08/2012
Jessica B
Loved my flowers for the church, the unique color display and the corsages, and bridal bouquets were gorgeous. I received many compliments.
---
High quality with a reasonable price tag
Reviewed on

5/02/2012
Lora P
Maryam was fabulous to work with - She has great ideas and guides you along the way but won't stop until you have your flowers exactly the way you always imagined.
---
Beautiful Flowers!
Reviewed on

11/22/2011
Janel S
Maryam is an incredible florist and we could not have been more pleased with our wedding day flowers. Throughout the entire time we worked with Maryam, from our first meeting to talk about what we wanted to the wedding day, she was prompt, professional and had our best interests at heart. She presented us with the great idea to use the wedding ceremony flower pieces as our reception centerpieces, which was not something that had been recommended by other florists we met with. Her idea was fantastic and the flower arrangements were the perfect addition to both ceremony (in vases standing on the floor) and reception (tall vases on the table). As part of our flower package, we received a sample centerpiece several weeks prior to the wedding to bring home. This was a chance for us to see our ideas put together, the centerpiece was gorgeous and the day of centerpieces looked exactly like the sample we were so pleased with. Our flowers were incredible and we had several guests comment on how beautiful the arrangements were. We can not recommend Maryam flowers enough to other future brides and grooms. Thanks Maryam! Janel and Brandon
---
Great Vendor & Person
Reviewed on

10/14/2011
Monica D
Maryam was more than anything we could have asked for in a florist. Everything about her is top-notch, and to make it even better, she is above and beyond THE sweetest person you will ever meet. I was one of those "I don't know anything about flowers, I trust you!"-brides, and I knew Maryam was the woman to trust. All the flower arrangements and bouquets were amazingly beautiful. Maryam even showed up the day of the wedding at the venue to help set up--I couldn't believe it! She ran up to me and gave me a hug; it was so sweet. I didn't have an idea of 100% of what the flowers would look like (she does provide a free sample center piece, though!), but once I saw them, I knew I'd made the right decision by letting Maryam do all the work. Everything felt very personal, too--we'd met with her a few times, and it really felt like she'd done all the planning and work for *us*. Everyone took home flower arrangements (another perk!) and all the bridesmaids loved their bouquets. Both the MOG and the MOB were wary about wearing corsages, but both wore theirs all night! Additionally, Maryam was extremely affordable and well-worth what we paid. We visited another florist in the wedding planning process, and for DOUBLE what Maryam charged, we were offered "just white hydrangeas." Meanwhile, Maryam provided us with a wide variety of flowers in beautiful shades of purple and ivory, and we were just in awe of how wonderful the whole wedding looked because of her. I would highly, highly recommend that anyone in the DC-area book Maryam for their flower needs. She is such a pleasure to work with!
---
great florist
Reviewed on

10/12/2011
Linda D
Maryam is a great florist--I am very glad that I chose her to provide the flowers for our wedding. From the get-go, she was very patient with my lack of knowledge about different types of flowers :-), and gave some great suggestions while still being very conscious of my budget. She kept getting better though--we had some changes a week or two before the wedding that she was very easily able to accomodate, and was also very easy to accomodate us on the day of the wedding when the chuppah wasn't ready for her to decorate at the time I told her it would be. And the best part of all--the flowers were GORGEOUS! I wanted flowers that were very bright, colorful, and fun (gerber daisies were the main flower) and that is exactly what she did.
---
Amaze!
Reviewed on

10/11/2011
Ketrina C
MY FLOWERS WERE THE MOST AMAZING THING I HAVE EVER SEEN!!!!!! She made everything look the way that I had envisioned it, I will use her for any event that calls for flowers!!! She truly was amazing!
---
WOMEN POWER!!
Reviewed on

10/05/2011
Candace D
Maryam is very knowledgable and stayed within our beudget. She totally worked with us to make our flowers beautiful! She did a fabulous job! I would highly recommend her.
---
Loved their flowers!
Reviewed on

9/26/2011
Dan F
I loved my flowers and the price were pretty decent. I did a price comparison with the florist at Wegmans, and surprisingly Wegmans was more expensive. I'm pretty laid-back, so I just wanted flowers that were unique, mixed and a little more natural looking. I only had to speak to Maryam for about 30 minutes and she completely got what I wanted to do. I told her my colors and the theme/feeling I was trying to evoke and she knew what to recommend immediately. She made a mixed yellow bouquet that, at the time, had just recently been featured on TheKnot.com and it was gorgeous. Since she was recommended by our hotel (Hyatt Fairfax), we got a 5% discount for that. She also gave us another 5% discount because we got to pick up our own flowers. She was also very flexible because at the last minute we wanted to add some additional corsages, which she was perfectly fine with. Maryam is a very cute lady and has a great sense of humor. So that was an added perk to work to her.
---
Beautiful wedding flowers!
Reviewed on

8/13/2011
Erika G
We highly recommend Maryam if you are looking for a florist for your wedding. She met with us on multiple occasions to help us pick out the perfect flowers for our wedding. She responds promptly to e-mails, and she is very helpful in helping you make decisions about the flowers. For example, with my dress, I was debating on what color flowers would go best so I e-mailed her a picture of the dress, and she wrote back with the pros and cons of the flower colors I was debating. The flowers were delivered on time, the order was correct, and they looked gorgeous. I should also mention that she is a really nice, down-to-earth person. You get great service and beautiful flowers from Maryam so you can't go wrong with choosing her as your wedding florist!
---
Outstanding Customer Service!
Reviewed on

8/11/2011
Ashley L
We worked with Maryam Flowers for our wedding flowers and she did an amazing job on our wedding flowers! I absolutely loved my bridal bouquet, it was exactly what I was envisioning and the girl's bouquets and reception flowers were just gorgeous! We received many compliments on how beautiful the flowers were! And they all held up really well on the wedding day!! They were exactly what I had envisioned and the colors and flowers came together just as I had hoped and how Maryam had ensured me that they would. Maryam was fantastic to work with! She was so nice and patient with us as I changed my mind a million times and always offered a helpful opinion. She also had extremely reasonable prices and was always mindful of price when she suggested different ideas. Maryam was always prompt in responding to all my e-mails from the very first time I contacted her to finalizing all the order details. We did have a couple of minor misunderstandings and one item was forgotten on the wedding day (flower girl halos). This was an honest mistake by Maryam and I even missed it on the final check list and while it was disappointing, in the grand scheme of things it wasn't that big of a thing. Maryam noticed the missing halos were not made the morning after the wedding and promptly e-mailed me apologizing for the mishap and immediately refunded for the mistake before we even returned from our honeymoon. Overall, we LOVED the flowers and want to thank her for doing a wonderful job!! We will definitely recommend her to our friends and family and will use her again for any of our own flower needs!
---
Excellent Arrangment
Reviewed on

6/17/2011
jessica p
Maryam was awesome!!! She met with me and helped find arrangments that met within my budget that look amazing! When I saw the arrangements on my wedding day it was far beyond my expectations especially with the budget I had for flowers!!
---
Send Message