Home

Robyn Icks Photography
Details
Destination Weddings, Online Proofing, Digital Files, Photo
Contact Info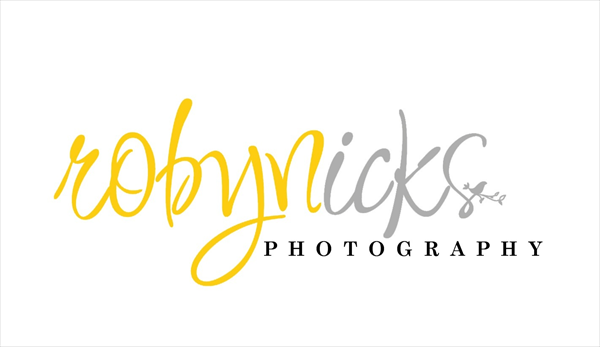 Reviewed on

12/17/2015
Robyn is amazing! She is a lot of fun to work with, and all of our photos turned out wonderful! She is reasonably priced, and you get so much for your money. Definitely worth every penny!
---
Reviewed on

10/25/2015
Amazing price point. She is charging you far less than most of her competition. She takes good quality shots and actually overs you an option for all your pictures. There is nothing worse then having to pick and choose. Also she gives great personal attention so you never feel... Read More like you aren't on the same page and worry you might not get what you wanted. She doesn't give you super altered photos that look totally different then that event. She captures those moments with all the vividness and excitement that the day was bursting with.
---
Reviewed on

9/19/2015
Anna J
Robyn, you are too wonderful! Robyn is such a great person to begin with, it was such an easy choice to use her as our photographer! So much fun and easy to work with! I can't wait to see all of the final photos! Thank you Robyn for helping make my wedding so memorable!!
---
Amazing Photographer!
Reviewed on

7/10/2014
Elizabeth L
I can honestly say that choosing Robyn as our photographer was the best choice I could have made! I chose the package with an engagement session and the wedding and all the photos were beyond great. Robyn is so easy to work with and she takes beautiful shots.
---
A + +
Reviewed on

6/20/2013
Mimi L
When I first started looking for a photographer, I was just looking for a fairly cheap option- and I was extremely pleased to find so much more with Robyn! I first fell in love with her natural, cheery style, and was just as happy the whole process. Robyn was easy to work with,... Read More open to work in all the little details that made my wedding unique, and effortlessly managed all the stereotypical shots of family without me having to think too much about them. I say A ++, I would recommend Robyn if you want someone who lives photographing people on their happiest day.
---
Robyn Icks Photography
Reviewed on

6/17/2013
Shaelynn M
When I read a review that stated that" no bride had been unhappy with Robyn's work", I decided to try her--I was NOT disappointed at all!! Robyn is very easy to work with, willing to accomodate, came to inspect both church and reception sites before the date, she was ALL OURS... Read More for the ENTIRE day (no hourly limit) and was ready for some of the suprises that happened along the way. I HIGHLY recommend her for your special day.
---
Amazing!!
Reviewed on

5/04/2013
Rachel G
We had such a wonderful experience with Robyn. She is super sweet and so helpful. Not only did she capture my wedding she photographed my bridal shots! I love each and every picture.
---
Robyn Rocks!
Reviewed on

5/02/2013
Jennafyer D
Robyn was an absolutely wonderful photographer! We used her for our engagement photos and our wedding photographer, and also some senior picture before she exclusively became a wedding photographer. We stumbled across her website and decided to look into it more because I really... Read More liked her website name haha, I'm so glad that I did! Her quality of work is amazing, especially for what she charges, and she is super flexible when working with your schedule. She was younger than we were expecting, but that didn't affect her work at all. I would definitely recommend Robyn to anyone looking for a wedding photographer. Getting married is a special occasion and it takes a special person to capture those memories beautifully, Robyn is definitely one of those special people.
---
PERFECT!
Reviewed on

5/01/2013
Sandra K
I was looking for more than just regular old wedding pictures, you know the cookie cutter poses that everyone gets. I stumbled upon Robyn's website and was instantly intrigued by her talent. You can really see the love in all the pictures she takes of the Bride and Groom. My... Read More future husband was not to excited about engagement pictures but it was a must for my family and I. Plus it's a great way to get to know your photographer! She made us feel at ease and comfortable. She had me send her example photos so she knew what we were looking for. She captured my ideas perfectly! We have TONS of amazing pictures!! The wedding day was stressful (the groom's mom decided to be 45 minutes late to our ceremony...)! She used that time to get most of our separate pictures done before the actual ceremony. Plus her calm and collected attitude made me feel a little less stressed about everything. She captured things I NEVER would have thought I wanted pictures of, but I am so glad she did!! Plus she has so many unique ideas for pictures! She captured the day perfectly and told our love story through pictures. She has a gift and I am so glad I chose her for my photographer!
---
Amazing OK Photographer!
Reviewed on

4/30/2013
Cindy I
My husband and I chose Robyn to do our engagement and wedding photos three years ago! To this day (even after our first child has been born) I still have pictures from both the engagement session and wedding all over the house! They are so amazing I just can't bring myself to... Read More replace them with new pictures! Robyn is extremely professional and talented and helps make your special day super memorable! If it weren't for her amazing pictures I would have missed half of the wedding through all of the hustle and bustle of the day. She truly made everything about the photography aspect of our wedding simple and beautiful! I highly recommend Robyn Icks photography if you are getting married soon! She's the best!
---
Amazing Photos, Amazing Photographer/Client Relationship
Reviewed on

4/24/2013
Sarah A
My wedding was last August, on a very hot but happy day. My now-husband and I shopped around all over for a wedding photographer. We knew what we wanted, but had no idea how to find it. On top of that, we needed one very quickly. An online search for offbeat Oklahoma City... Read More photographers provided us with the perfect match: Robyn Icks! She immediately returned my inquiring emails and answered all my questions about wedding packages and costs. We met very casually but professionally -- she came into our town to sit down with us -- about our shot list, our ideas, and our time frame. We had an immediate rapport with this sweet, experienced photographer! She took gorgeous engagement photos soon after, and had them ready in plenty of time to display for our pre-wedding slideshow. (I actually cried when I saw how beautiful and happy we looked in the shots!) On the big day, she was amazing. She was excited about our quirky wedding full of origami cranes, little children, and a neon green cake. She took great journalistic shots and stunning portrait pictures, exactly what we wanted. She took our shot list to heart, and was also open to suggestions from us and our wedding party. She was so respectful of our church setting, and of the energy and flow of the day in general. She was unobtrusive but supportive -- every time we saw her she was smiling! We got our pictures mailed to our new address in September, and we couldn't be happier with them. We got tons of photos back, all vibrant and full of the fun, charming feel of that day. She also e-mailed along a list of other services she offered, such as printing, albums, and digital albums. We ordered two extra picture CDs for our parents, and will go through her for any future photo needs. We still keep in great contact, almost a year later! And I believe we will be friends for years to come. When you use this photography service, you're not going to get a busybody who you see on your wedding day and never talk to again. You're going to get somebody who listens, knows the trade, and establishes a genuine relationship to the couples she photographs. I couldn't recommend her more highly.
---
Amazing rainy pictures
Reviewed on

4/24/2013
Mary R
I used Robyn Icks as my photographer and I absolutely loved her. She was willing to take pictures in the rain and did not complain once. We got amazing pictures and had a blast with her. She is really talented and easy to work with. I would definitely recommend her for any... Read More wedding.
---
wonderful photographer
Reviewed on

4/23/2013
I love every single photo Robyn Icks has taken for me. They're everything I hoped they would be. It rained the day of our engement session and we were all cold and tired by the end but some of the best pictures of my husband and I were taken that day. She has such a good eye and... Read More the session really turned into this magical one of a kind thing. Our wedding portraits are also some of my very favorite photos of us. Robyn made us feel comfortable and we were able to relax around her. She made it easy to really smile and not feel stiff or like you were under a microscope. It's like getting awesome pictures taken by your best friend. She's friendly and professional, has great ideas about sessions, and the quality is amazing. I'd get married again just to have her shoot it all over
---