6 Clever Engagement Party DIY Projects
Celebrate your engagement with a party that's all about the diamonds, bubbly and toasting your new status. With months of wedding planning ahead, keep your party simple and festive with a few clever DIY decor projects that work for a co-ed soiree (no one says no to diamond-topped donuts!). Let the six pretty project tutorials below guide your party planning.
Paper Diamond Napkin Ring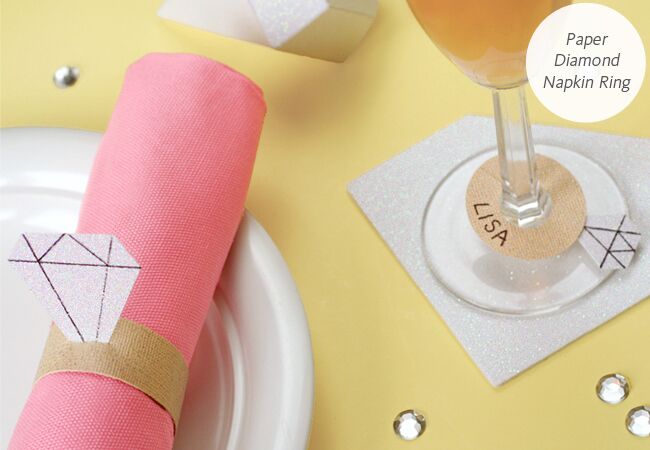 ​Follow the tutorial here to learn how to make a diamond template and draw the right lines. Then, cut out the shapes from glittery paper and stick into a kraft paper chain loop for adorable and casual napkin rings for the engagement party.
Champagne Cork Clips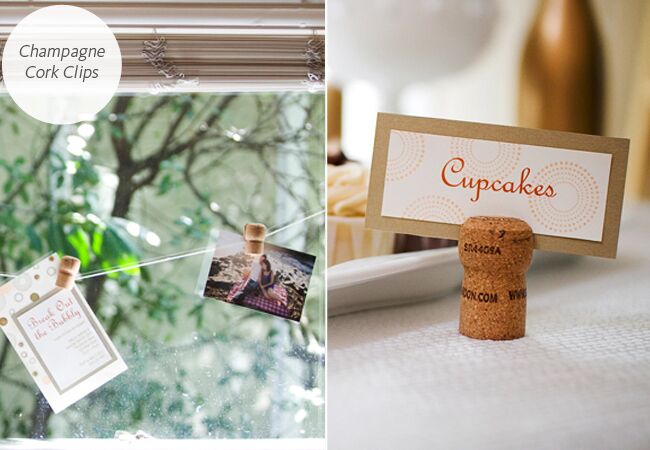 ​Since you'll be popping so much celebratory bubbly, you might as well put those corks to good use! With a utility knife, carefully slice into the top of a champagne cork. Use the cork stands to clip engagement photos onto a garland, or set them up next to the dessert table as food signs.​
Diamond Donut Toppers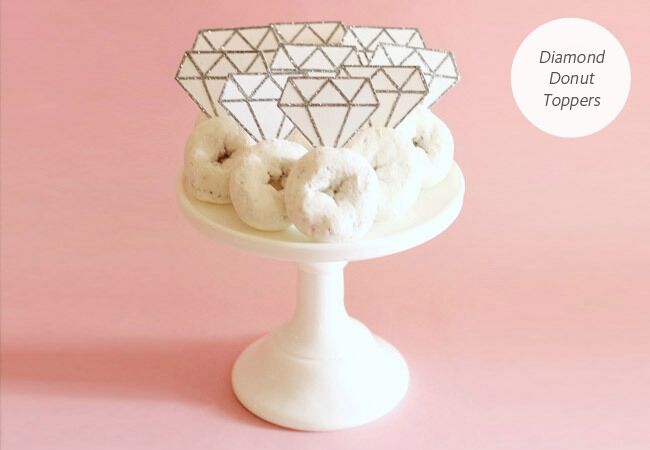 Make these amazing donut engagement rings by downloading this free diamond printable, then tracing the lines with a glue pen and applying glitter. Here's the full how-to!​​