Celebrity Couples Reveal Their Favorite Date Ideas for a Night at Home
Just because you're staying in doesn't mean you can't still have date nights.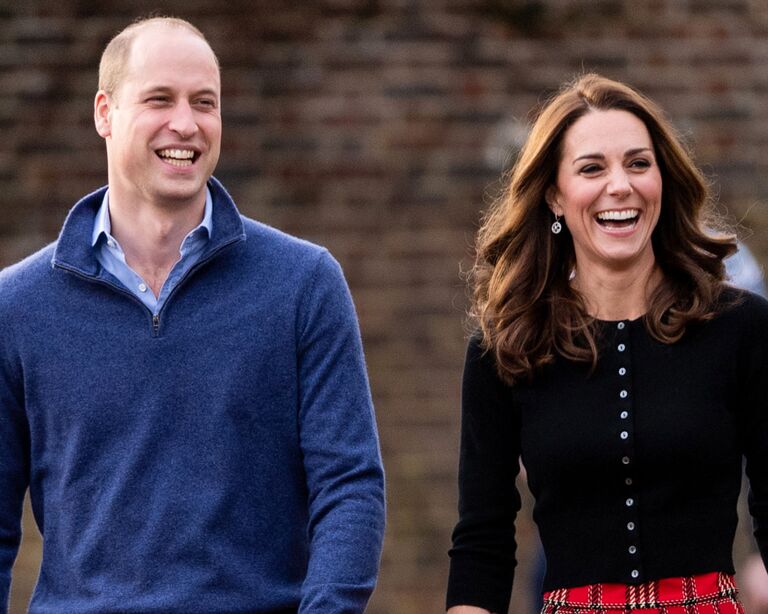 Getty Images
Even though it isn't sage to ask anyone to "go out" with you right now, it is perfectly socially acceptable to ask your loved ones to "stay in" with you instead. And there are a multitude of ways that being at home can still comprise a romantic evening; just ask celebrities like Will and Kate or J.Lo and A-Rod. Keeping your and your loved ones' spirits up is paramount at a time like this, and making time for each other means more than just being in the same space together; it means being present for one another and attuned to yours and your partners' needs.
According to Lasting, a marriage and relationship app, the secret to a happy marriage is to learn what your "emotional calls" are and what your partner's emotional calls are, and to communicate clearly about how you can best be there for one another. The good news? Millennials are well-versed at this, and at marriage as a whole. The 2018 US Census showed that the divorce rate in the US plummeted 18 percent in the span of eight years (between 2008 and 2016), largely due to the fact that folks are thinking more proactively when it comes to their relationship.
Take a look at how different celebrities enjoy spending their time together for a little inspiration for your next big date night in.
Prince William and Kate Middleton
For two individuals who are so constantly in the public eye, Prince William and Kate Middleton are also remarkably relatable homebodies. In an interview with BBC 1 Radio back in 2017, the royal pair shared their love for ordering in and watching shows from the comfort of their own home (their home being, of course, Kensington Palace).
"We're both actually quite keen on box sets," William said at the time, citing Homeland and Game of Thrones as two particular favorites. In terms of takeout, Kate said the pair love "curry, definitely," to which William added, "I'm not so good with spicy food. It doesn't usually get ordered to the palace to be honest. Normally, someone goes and picks it up."
The Duke of Cambridge said the couple even likes to change into loungewear for their date nights in, in sharp contrast to their highly polished looks for public appearances. "I've got my comfy clothes I wear at home," William said. "Definitely."
Blake Lively and Ryan Reynolds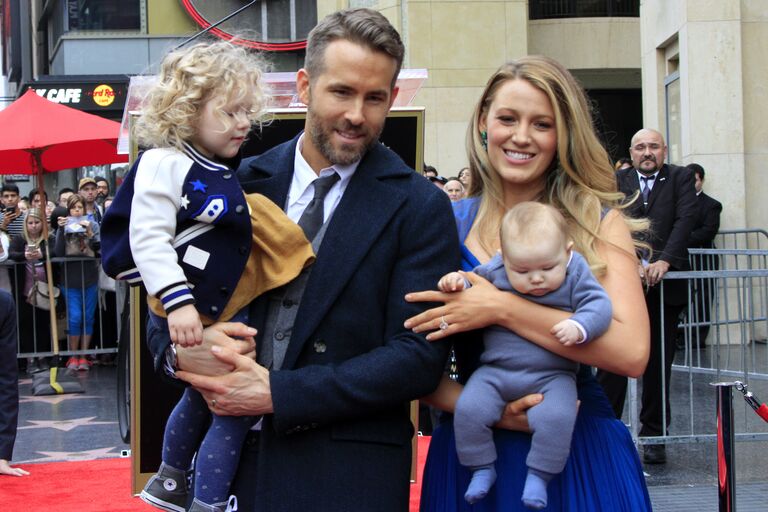 The parents of now-three previously said their idea dates include their daughters. "It's different for everyone. It depends on what rings your bell," Reynolds told People in 2019. "I love spending time with my kids so if a date night can include them, it's pretty fun."
The couple, who married in 2012, prefers to function as an overall family unit. "The best vacation we can have is to be able to do nothing with our family," Lively previously told Good Morning America. "So that's what we [do]."
Chrissy Teigen and John Legend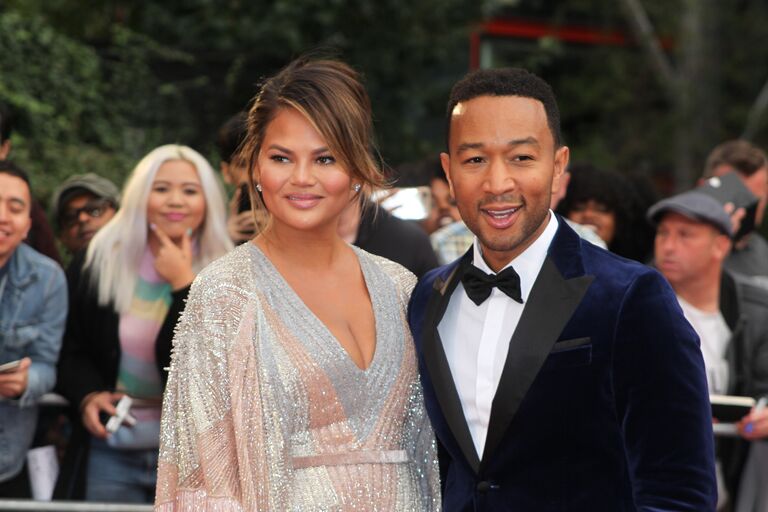 Chrissy Teigen and John Legend are notoriously candid when it comes to sharing glimpses into their home life, which is also why we know that the couple is great about carving out time for just the two of them—even amid the tough times of a coronavirus quarantine. Earlier this month, Legend shared a livestream of himself singingboth his own songs and some covers, and was joined by Teigen partway through the recording.
If either you or your partner is musically inclined, dusting off musical instruments or warming up your vocal chords together could make for a fun date night in, and a way to destress after long days of childcare, working from home, or a combination of both.
Jennifer Lopez and Alex Rodriguez
Being at home with the kids doesn't have to be chaos all the time. Jennifer Lopez and Alex Rodriguez, who are currently self-quarantined with their four children in Miami, have been passing the time with fun family activities, as well as more couples-focused games like this take on the "newlywed game," which their kids facilitated. Questions included "who initiated the first kiss?" and "who is the funny one?"
Remembering the little quirks that help make your relationship unique is a fun way to spend a date night in, and can be bolstering and heartening besides.
Kristen Bell and Dax Shepard
Date night can come in many forms, but mutual self care is a fun way to spend an evening together with your loved one. Notorious homebodies Kristen Bell and Dax Shepard have been doing face masks together at home as a way to decompress and stay hydrated at the same time. "Nothing better to do but celebrate #dryhumpday with some moisture masks, couples style," Bell captioned a hilarious selfie of the pair snuggled up with fresh masks in place.
Gathering together some at-home treatments (in addition to face masks, jade rollers and tinctures are also great ways to relieve stress) for a date night in is an ideal way to detox your mind and body from a busy week.
Bell and Shepard also take advantage of the hours after their daughters go to bed. "Then, there are two hours of mommy and daddy binge-watching TV time," Shepard previously told Us Weekly. "We get that couple hours at night where we fantasize about other people on TV."
Jamie Bell and Kate Mara
Sometimes the best kind of date is the chill kind—specifically, the Netflix and chill kind. Jamie Bell opened up about his relationship with wife Kate Mara at the 2017 AMD British Academy Britannia Awards and revealed just how relatable celebrities' date nights really are. "Netflix and chill is date night," he said. "Couch. Postmates. That's the date night. Our perfect date night is a movie and dinner."
Whether it's a rom com or an adrenaline-inducing action flick, staying in while ordering out seems like the ultimate classic combo, ideal for winding down the day or week.
Emily Blunt and John Krasinski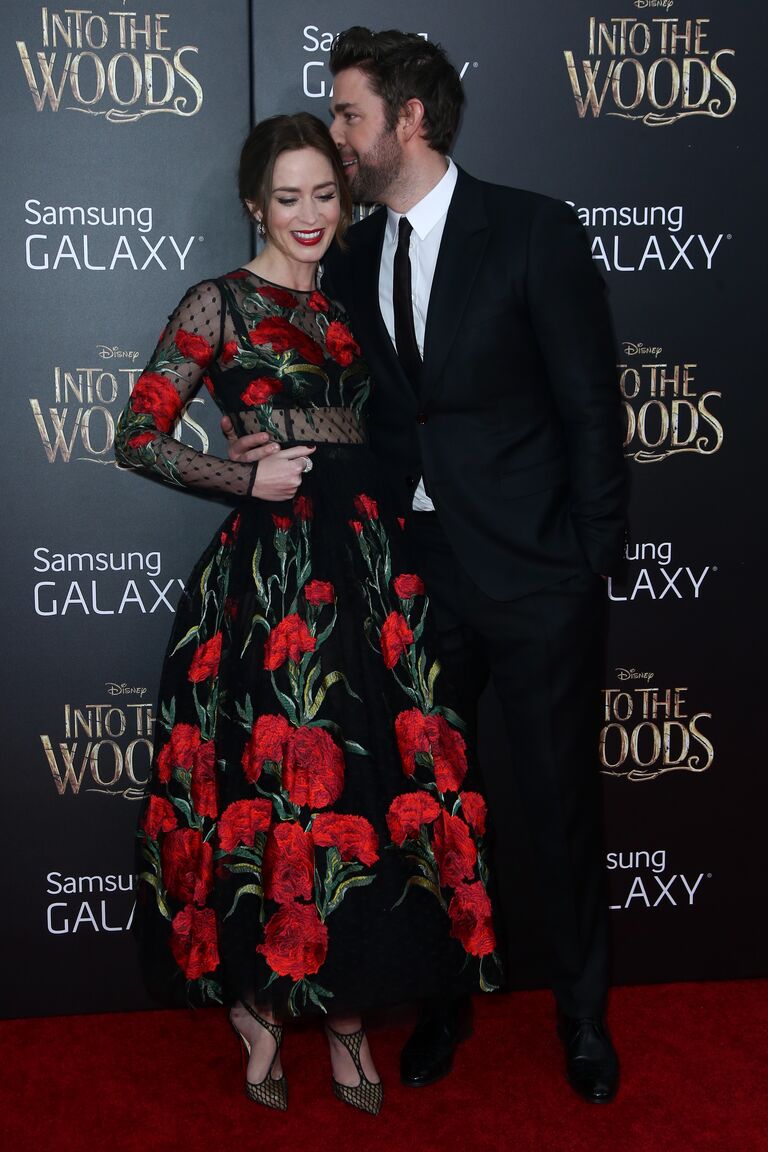 Unlike Reynolds and Lively, the Into the Woods actress once revealed her ideal date night with her husband would involve just themselves--with a side of delicious food. In 2018, Blunt told Kelly Ripa that she would first have a babysitter watch their daughters. "And we would go and eat," the star added.
Something she wouldn't attempt even making at home is Italian food due to a particular family member's gift in this type of cuisine. Blunt's brother-in-law is Stanley Tucci (yes, the one and only) who is known for his Italian feasts. "I would never want to cook Italian food for Stanley," she joked in the same interview.
Meghan Markle and Prince Harry
Long before she was a Duchess, then-Suits actress Meghan Markle and Prince Harry enjoyed cozy nights in at their former home of Nottingham Cottage at Kensington Palace, in place of nights out in London. In fact, the night of their engagement, they were doing just that: having a date night in.
"What were we doing?" Markle previously told BBC. "Roasting chicken and—trying to roast a chicken, and it just—just an amazing surprise. It was so sweet and natural and very romantic. He got on one knee." (Of course the roasted chicken recipe which presumably belongs to Ina Garten is now a smash hit. Attempt it at home with your S.O. just like this dynamic duo.)