How to Plan the Ultimate Eco-Friendly Bridal Shower
From ideas to invites to favors, we've got you covered.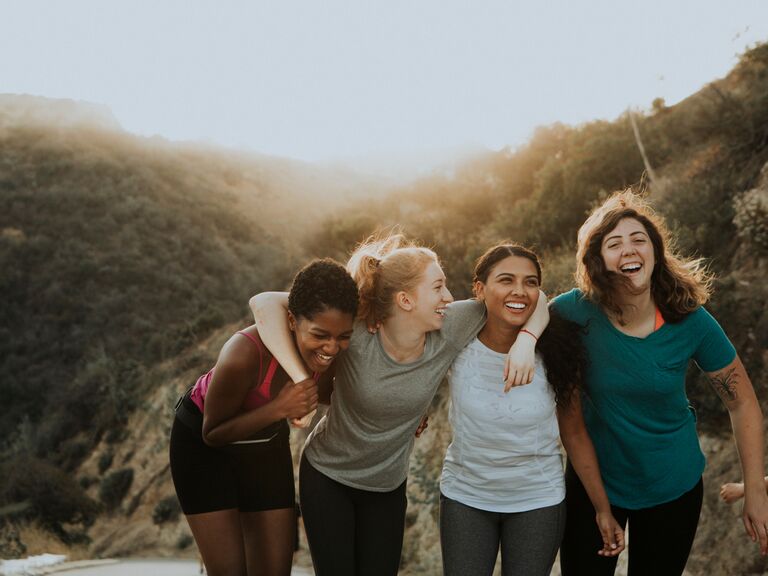 Rawpixel.com/Shutterstock.com
Personalization is key to planning an unforgettable wedding. If the bride-to-be is passionate about sustainability, plan her an amazing pre-wedding party that celebrates that. To help you make it happen, we put together a guide on how to plan the ultimate eco-friendly bridal shower. Whether your guest of honor wants a laid-back wine tasting or an active beach clean up, we have eco-friendly bridal shower ideas for every kind of crew. Plus, we included a few eco-friendly bridal shower favor ideas and invitation suggestions. With a little extra care, you can plan an incredible sustainable soiree from start to finish. See exactly how to plan an eco-friendly bridal shower, below.
Eco-Friendly Bridal Shower Ideas
A beach clean up—while a fun and productive activity—isn't your only option for the event. We rounded up six eco-friendly bridal shower ideas that will get everyone excited to celebrate.
Farm-To-Table Meal

Marian Weyo/Shutterstock.com
Whether you're planning a formal brunch or a laid-back dinner, think local. Reserve a table at a restaurant that uses a farm-to-table model. This means the restaurant brings in food from nearby farmers (as opposed from shipping meat, produce and other goods from all over). Since the food doesn't have to travel far to get to the restaurant, it emits less greenhouse gases into the atmosphere. Plus, small, local farms are more likely to practice organic farming, which means they're not using harmful pesticides that can pollute the land and water. As an added bonus, farm-to-table restaurants create their menus around the seasonal ingredients from nearby farms, which means the food is guaranteed to be delicious.
Beach Clean Up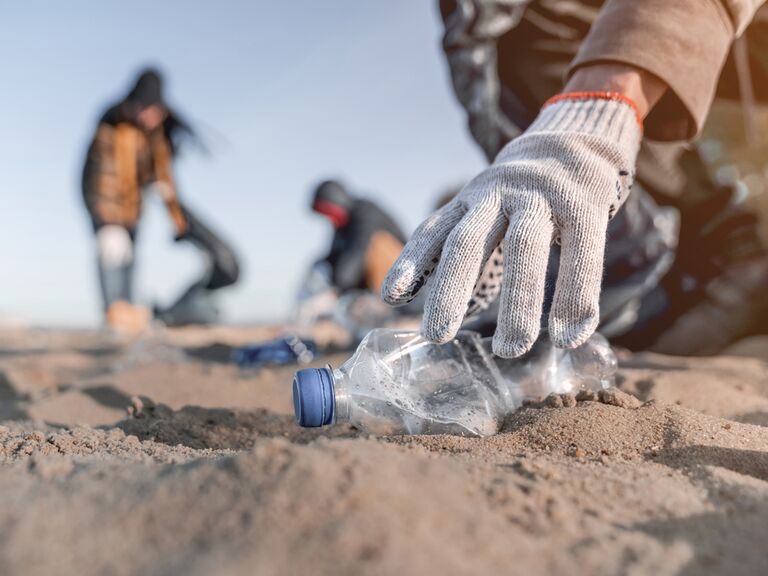 If you're bride-to-be would prefer to do some kind of activity for her bridal shower, hit. Make it an eco-friendly outing by spending the morning cleaning up the sandy shores. Make sure to bring trash bags, recycling bags, closed toed shoes, and gloves—and don't forget to wear sunscreen! Your guests can bond while also ridding the beach of harmful plastic and other litter. Once you're all done making the beach pristine, you can spend the rest of the day having fun in the sun.
Sustainable Wine Tasting
Does your bride-to-be love to sip rosé all day? Set up sustainable wine tasting to celebrate. Many wineries implement programs for water conservation, solar energy use and geothermal heating (among other practices) to ensure their wine production is as eco-friendly as possible. They're all over the country, so no matter where you live, you can find one nearby. Or, if you'd rather not make the trip out to a winery, order a few bottles for everyone to share. You can enjoy the wine together while supporting a green winery. Cheers to that!
Hiking Trip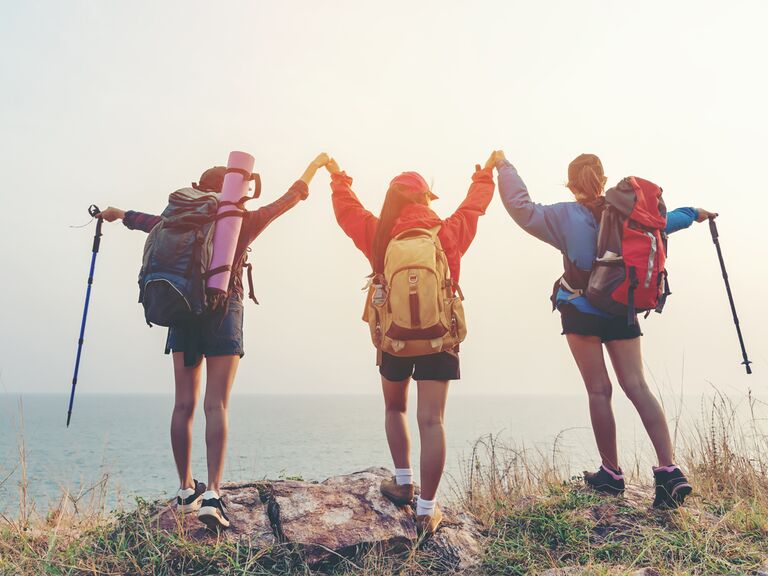 Swap the typical trip to Vegas with a hiking excursion instead. There are so many beautiful trails around the country—you can roadtrip to a new place or find a location near your home. It's a unique way to enjoy each other's company and get active. Plus, walking instead of driving means you'll be cutting down your carbon emissions for the weekend. Top off the outing with a delicious home-cooked meal and yummy cocktails.
Farmer's Market Outing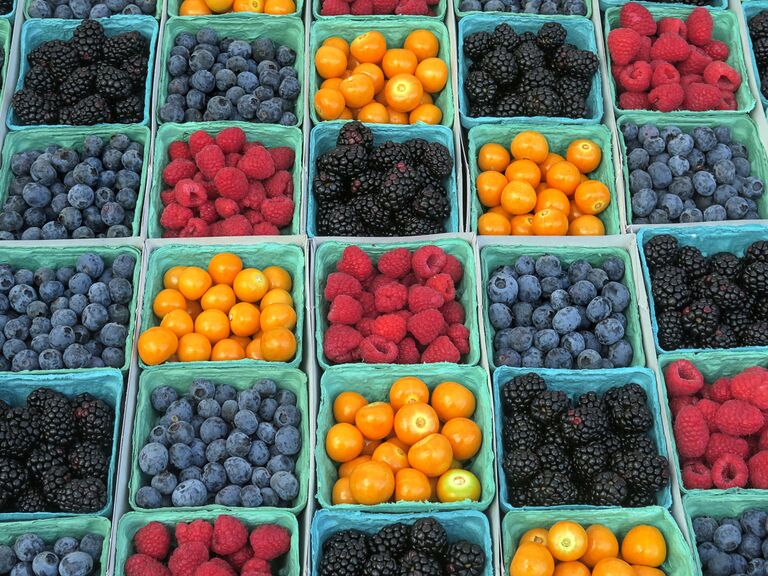 We love this eco-friendly bridal shower ideas because it includes a fun activity and relaxing quality time. Invite your guests to walk through the local farmer's market and pick up any ingredients you'll need for the meal you're having. 
For a more budget-friendly option, host a dinner party with your bride and your besties with one tiny twist: Everything must be purchased at your local farmers market. The fresh food is not only delicious, it's also environmentally-friendly. Buying local cuts down on pollution from shipping food all over the country and saves on unnecessary packaging. Plus, it's delicious!
Park Picnic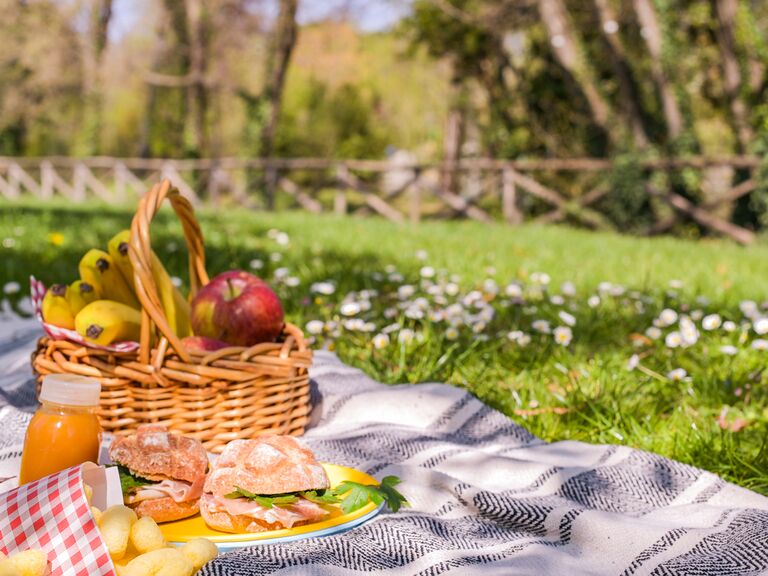 What is cuter than a picnic in the park? Gather your guests for a simple, laid-back meal in a public space. Keep the ecological impact lower by asking everyone to bring a plant-based dish (in a reusable container, of course) and enjoy each other's company. Make it even more eco-friendly by walking around and picking up any trash in the area.
Eco-Friendly Bridal Shower Invitations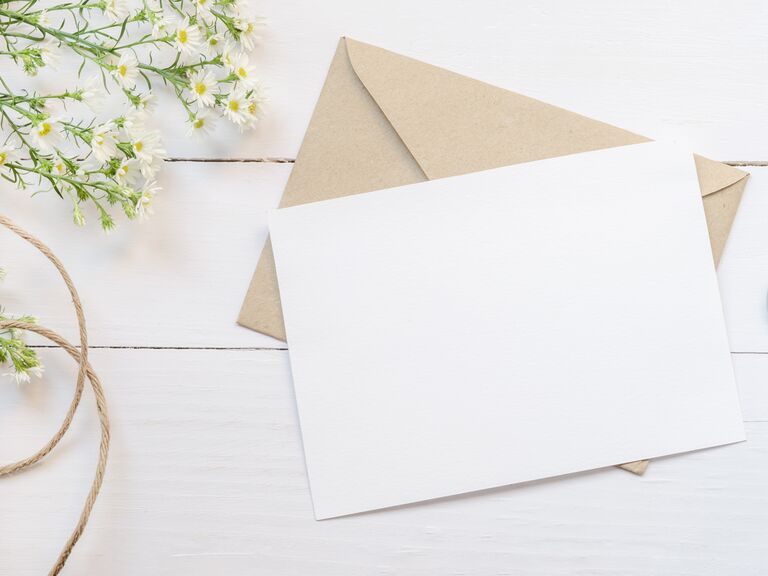 Typically, invites for the bridal shower are sent out four six weeks before the event (more if guests will have to travel to attend). Put a sustainable spin on your invitations by opting for a more thoughtful approach. Of course, you can always eliminate paper from the equation by sending out virtual invites. But you can also get creative with the materials used. Many retailers (like Minted, for example) offer invitations made from post-consumer recycled paper. Sites like Etsy offer seed-infused paper, which your guests can plant in a small case or in their backyard. How cool is that?
Eco-Friendly Bridal Shower Favors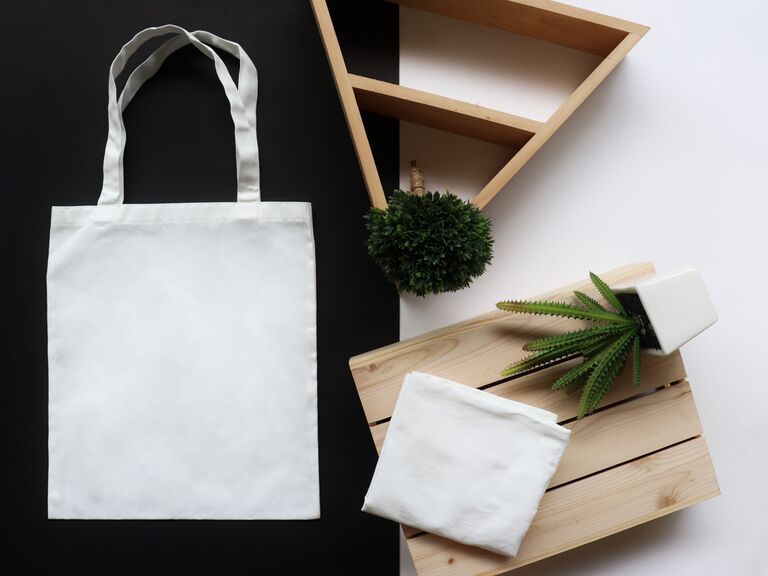 End the event on a sustainable note. Avoid having your bridal shower favors going ro waste by gifting your guests something they'll actually use. Items like reusable water bottles, reusable straws or reusable totes are all useful—and they'll discourage your guests from single-use plastics. Other ideas include package-free shampoo bars, home-baked goods or eco-friendly candles. Your guests will leave the party feeling excited about the upcoming wedding and inspired to practice sustainability more often.