Hilarie Burton Says Her Wedding to Jeffrey Dean Morgan Was a "Big Thank You" to Loved Ones
The 'One Tree Hill' actress and Morgan married in 2019.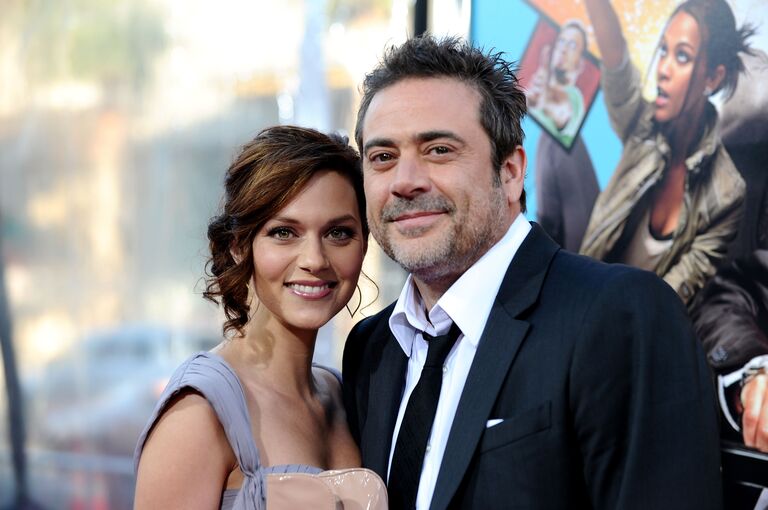 Alberto E. Rodriguez/Getty Images
Hilarie Burton and Jeffrey Dean Morgan are always thinking about the bigger picture—literally. The pair, who married last October after more than a decade together, currently live with their two young children on a 100-acre farm in upstate New York aptly named the "Mischief Farm," an existence that Burton calls a "let go." In her new memoir, The Rural Diaries, Burton explains that she and Morgan moved upstate and built the farm together shortly after the birth of their first son, Gus, which happened just a little over a year after they had started dating. They—along with their younger son, George, have been happily living there off the grid ever since.
So when it came time to discuss the possibility of getting married, Burton told People, she wanted to make sure that the wedding was a celebration of not just the couple themselves, but the people who had made them who they are.
"We've lived as husband and wife forever," she told the publication. "But we like being married."
"I had reached a point where I was perfectly fine keeping on keeping on," she continued. "But Jeffrey was like, 'Wouldn't it be great [to get married]? Gus would be my best [man] and George will be there.' That picture he painted was really attractive to me. Our wedding was a big thank you to all the people who have supported us."
What resulted was what Bethany Joy Lenz, Burton's former One Tree Hill costar, called "the best wedding" she'd ever been to. "It was the company and just knowing everyone at the wedding made a huge difference," Lenz told Us Weekly last fall. "Also the celebration of two people who have done a lot of hard work to get where they are and they deserve every bit of happiness that they squeeze out of this tiny life that we have."
Other wedding guests included Burton's other One Tree Hill costars Danneel Harris, Sophia Bush, Antwon Taylor, and Colin Fickes, as well as Morgan's Supernatural costars Jensen Ackles and Jared Padalecki. Ackles officiated the wedding. "I had to, like, Google wedding ceremonies, and like, send a script to Jensen because he got ordained just for this," Burton told Entertainment Tonight last fall, adding that the couple chose Ackles to officiate because he was the one who introduced the couple. "It was fitting since it was his big idea in the first place," she said. Morgan's Walking Dead costar Norman Reedus also did a reading for the ceremony.
Burton told People that even now, more than a decade after the fact, she can recall with extreme precision that first night when she and Morgan met through their mutual friends, the Ackles, at an Irish pub in Los Angeles. "When he came along, he was so sure of himself. I was not a girl anyone pursued. I've always been alpha. And Jeffrey was like, 'You're going to be my girlfriend.' It was so nice to be pursued. He's a cute dude! And I liked that he knew exactly who he was. His confidence was intoxicating."
Being with someone who has been so rooted in himself has helped her to experiment and evolve as a person, Burton added. "Jeffrey is the same guy now that he was when I met him. He knew 100 percent who he was and that was a delight. Because I could be the one who could experiment. Being with someone so solid allowed me to grow."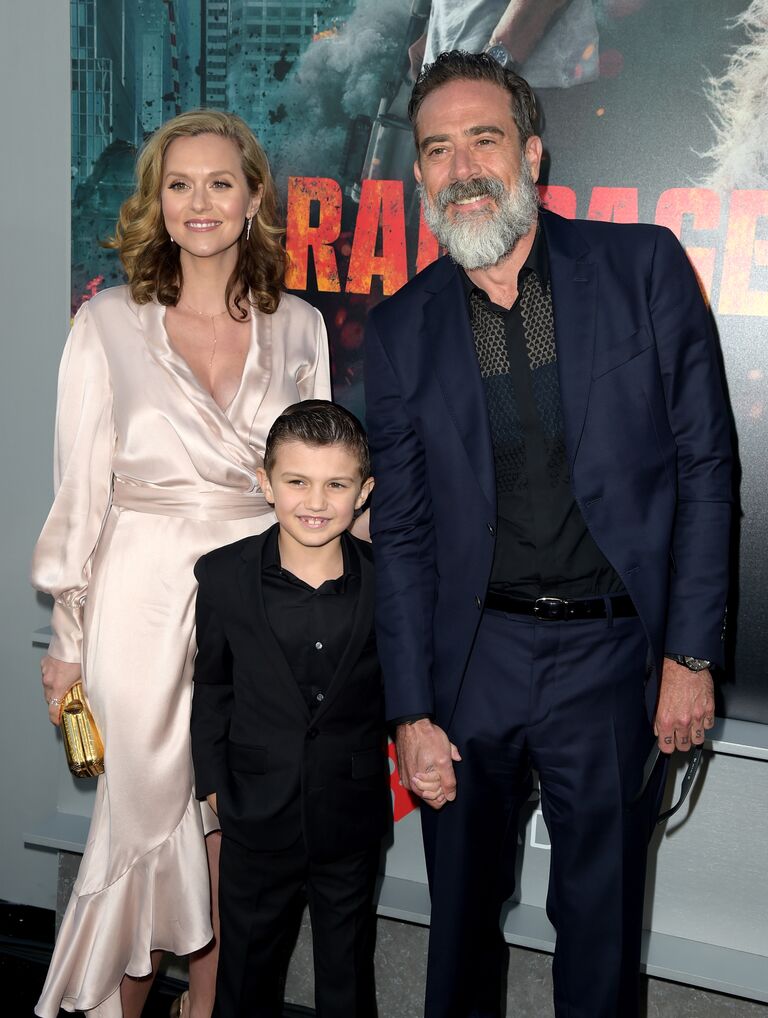 Following their intimate nuptials, Burton took to Instagram to share some sweet reflections about her husband, along with a black-and-white photo of the pair gazing into each other's eyes on their wedding day. "From the moment I met @jeffreydeanmorgan, he was my husband," she wrote. "Rather than make vows right out of the gate, we lived them. For over ten years. The good times and the bad. Standing up there with our children at our sides—celebrating all that has been—was bliss. I love you Jeffrey. I love our intimate group of friends and family who joined us. I love the various circles of loved ones who have supported us over the years. It was private and magical and everything I dreamed. So yeah. I'm Mrs. Morgan."