Tennis Player Maria Sharapova Is Engaged to Alexander Gilkes
Plus, there's a royal connection.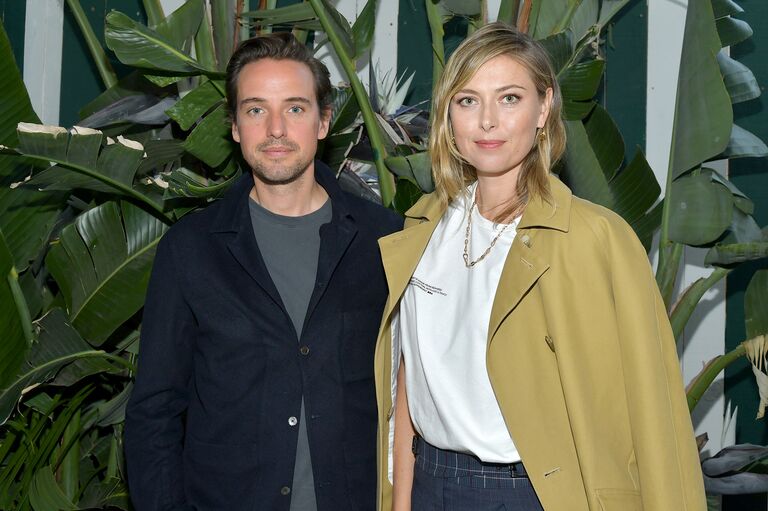 Amy Sussman / Getty Images for The Business Of Fashion
That's a new kind of love for Maria Sharapova. The tennis champion and five-time Grand Slam title holder is engaged to British businessman Alexander Gilkes, the couple revealed on December 17. "I said yes from the first day we met," the retired athlete, 33, wrote on Instagram. "This was our little secret, wasn't it 💍🥂@gilkesa."
Gilkes, a prominent art dealer and the founder of Paddle 8, a former digital auction house that created a splash across society circles, confirmed their "little secret" on his social account. "Thank you for making me a very very happy boy," wrote Gilkes, 41. "I look forward to a lifetime of loving you, and learning from you @mariasharapova #💍."
How They Met
Of course, there's a deep royal connection between Gilkes and the British Royal Family. He is very close friends with Prince William after attending Eton College together. Prior to Sharapova, Gilkes was married to another prominent figure in the royal world: designer Misha Nonoo. The couple was together for 13 years before splitting in 2016; since then, Nonoo has moved on and married oil heir Mike Hess, and she's rumored to be responsible for arranging the famous blind date between Meghan Markle and Prince Harry.
Sharapova, the founder of sweets company Sugarpova, was previously engaged to basketball player Sasha Vujacic. She and Gilkes started dating in 2018.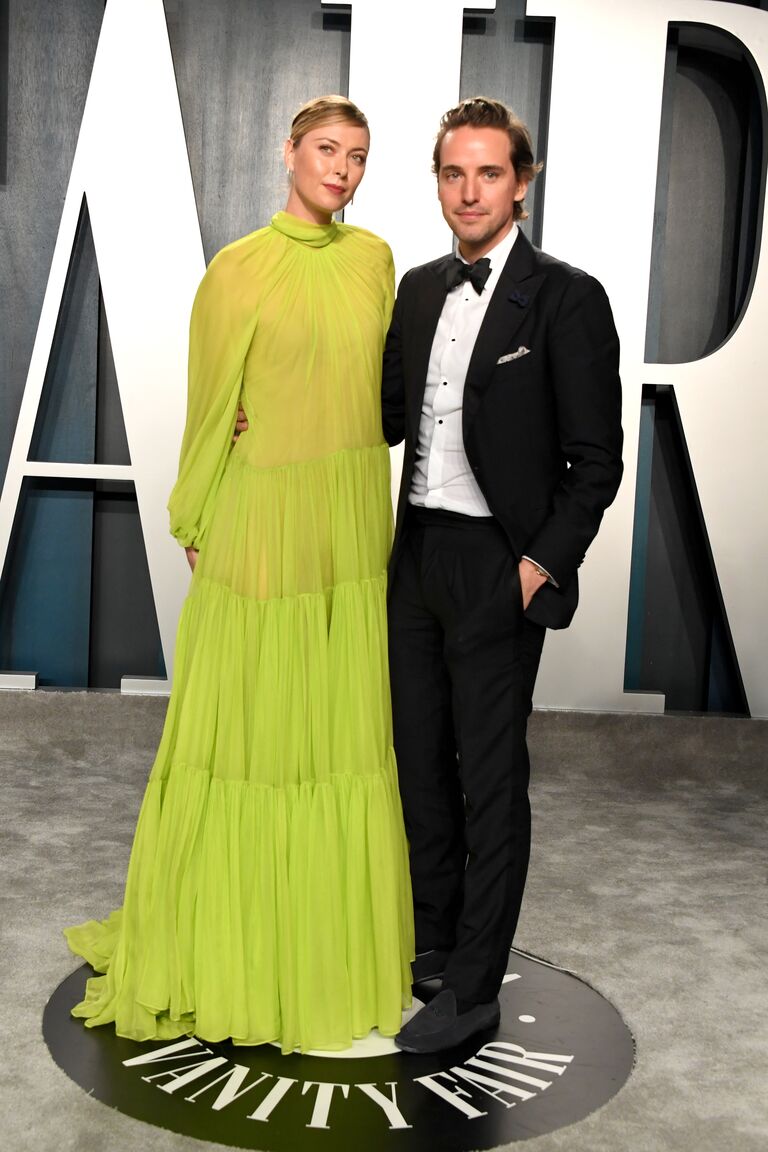 In February 2020, she announced to the world that she was retiring from the sport. "I'll miss it every day," she wrote in Vanity Fair. "I'll miss the training and my daily routine: Waking up at dawn, lacing my left shoe before my right, and closing the court's gate before I hit my first ball of the day. I'll miss my team, my coaches. I'll miss the moments sitting with my father on the practice court bench." Sharapova's final match was at the 2020 Australian Open.
Maria Sharapova Engagement Ring Details
Gilkes proposed to Sharapova with an emerald-shaped diamond that's believed to be between 5 to 7 carats. The piece was unveiled just in time for the New Year.
"It's in a bezel-set in a yellow gold," says Kristen Trustey, a spokesperson for Forevermark. "Emerald cuts are usually of incredibly high clarity as the step-cut of the diamond makes almost a mirrored finish showing even the slightest of inclusions. A bezel setting encases the edge of the diamond completely with a metal, in this case a yellow gold frame, highlighting the shape of the diamond. Bezel-set engagement rings are simultaneously modern with a clean, minimalistic look as well as a bit vintage in feel. Bezel-set diamond engagement rings are also a fantastic choice for those that are very active, or athletes like Maria, as they are incredibly secure and the wearer doesn't have to worry about prongs getting stuck on loose clothing or prongs coming loose if worn during physical activities."