Ironing Your Wedding Dress
Want to get your gown in picture-perfect form? Here's how...
by Hollee Actman Becker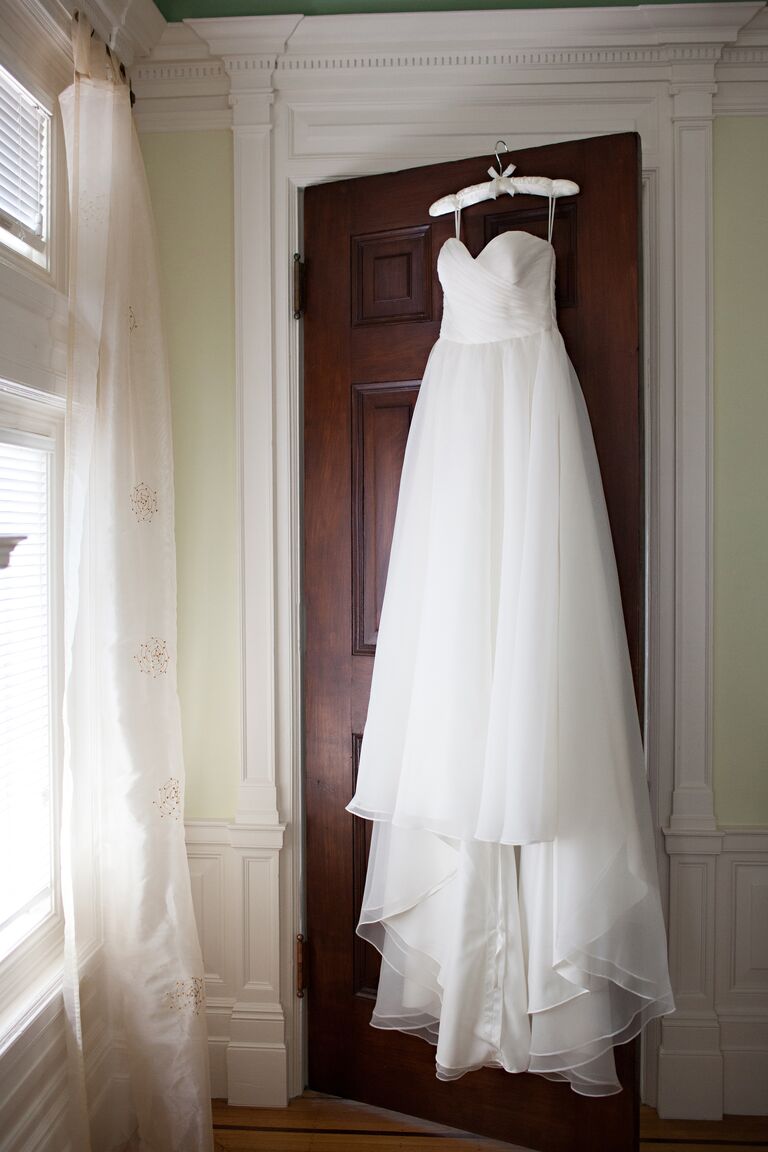 photo by
Jessica Smith Photography
The final step in preparing your gown for your wedding is pressing. Pressing should be done one or two days before the big event. And while many harried brides opt to have their gowns pressed professionally, it is possible to do yourself.
If you opt to go it solo, here's what you'll need:
An iron
An ironing board
A plush towel
A spritzer bottle
Some tissue paper
A sheet
Two hangers
Two ribbon loopers
Some pins
Seven Steps for the Best Press
Begin with the bodice. If your gown is plain, you can press it on the outside. But if there's an abundance of lace and decoration, you'll want to press the bodice on the inside, placing a plush towel over your ironing board first.
When the bodice is completed, move on to the sleeves. Using either a pressing mitt or hot pad, slip your hand inside the sleeve, then press the sleeve against the mitt. When you've finished, stuff tissue paper inside the sleeve to keep it wrinkle-free.
Next, press any bows using your pressing mitt, and stuff with tissue when finished.
To press your train, find a place where you can hang it about 5 inches off the ground. Begin at the side seam and work your way around to the front, then to the back of your gown. Make sure to press all the way up to the waistline and down to the hem.
After all the pressing is complete, attach two ribbon loopers with pins to the bottom of your train and hang on a hanger (if you can't find ribbon loopers, use a skirt hanger).
To keep your gown wrinkle-free until the wedding, hang it from a doorway. Spread a sheet out along the floor, then hang your gown from either a hook or the top of the door. Now, gently lay your train on top of the sheet. If possible, attach the bottom of the train to a hanger and hang it up across the room from the front of your gown.
To transport your gown, bring the two hangers together, then place the gown in a bridal bag. When you unzip the bag, your dress will be wrinkle-free -- and aisle-ready!