This Rustic 50th Anniversary Vow Renewal Is Why We Love What We Do
See this sweet couple's gorgeous vow renewal, photographed on their Louisiana farm by their granddaughter.
by maggie Seaver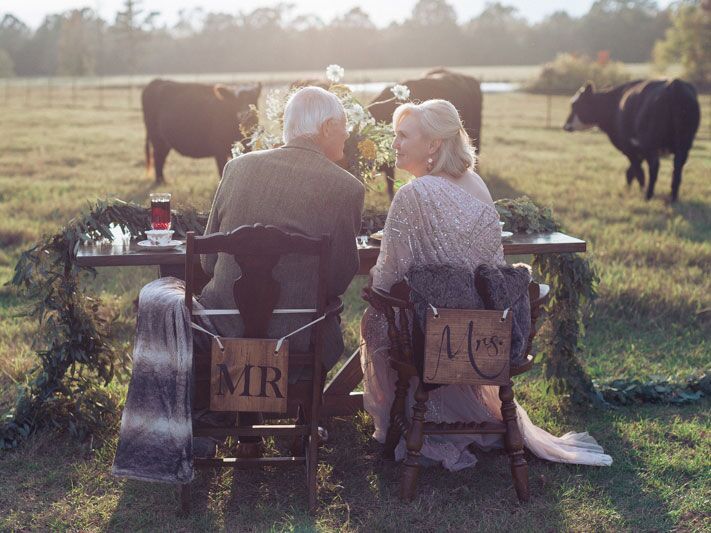 Micahla Wilson Photography
When a loving couple celebrates their 50th anniversary as beautifully as Irene and James Sullivan did, we can't help but share it with the world. After 50 happy years of marriage, the two decided to renew their vows in a small ceremony on their stunning, working farm in Doyline, Louisiana. Luckily they didn't need to look far to find the right pro to capture their day, since Micahla Wilson Vaughn of Micahla Wilson Photography also happens to be their granddaughter. How special is that?
Everything about Irene and James's vow renewal takes our breath away, from Irene's overgrown wildflower bouquet and beaded gown to the bucolic table settings—piled high with a towering cheese wheel "cake" and delicate macaron. It's all the rustic wedding inspiration you'll ever need. But what stands out the most is the obvious love that still shines so brightly between the beaming couple as they celebrate a huge marriage milestone and show us all how it's done. Congratulations, Irene and James—here's to 50 more!
See every gorgeous photo from their vow renewal here: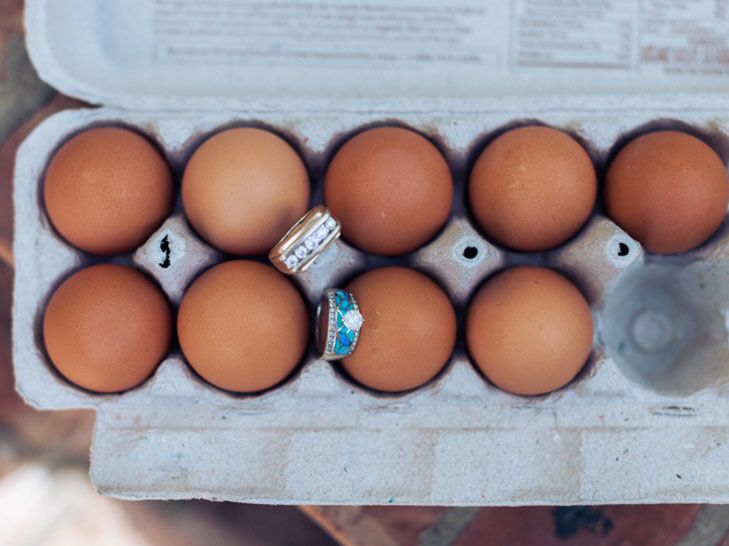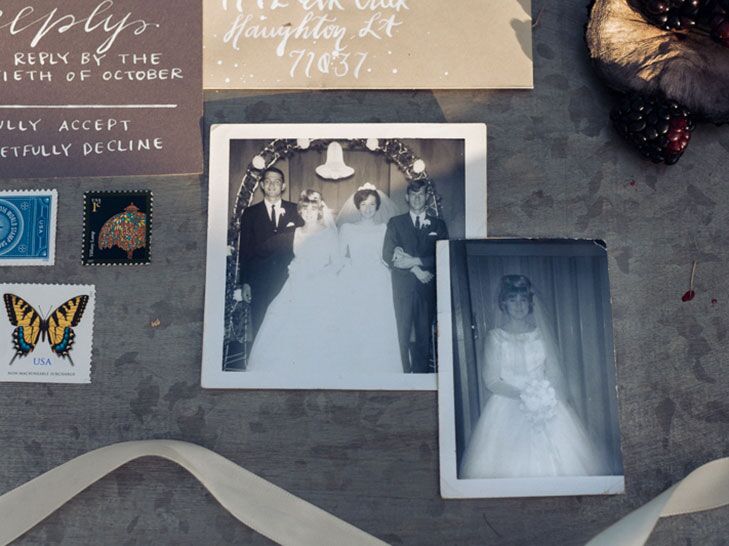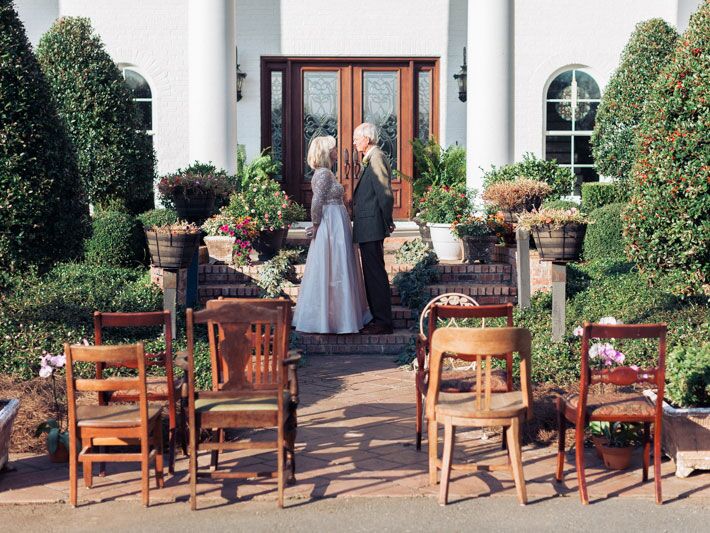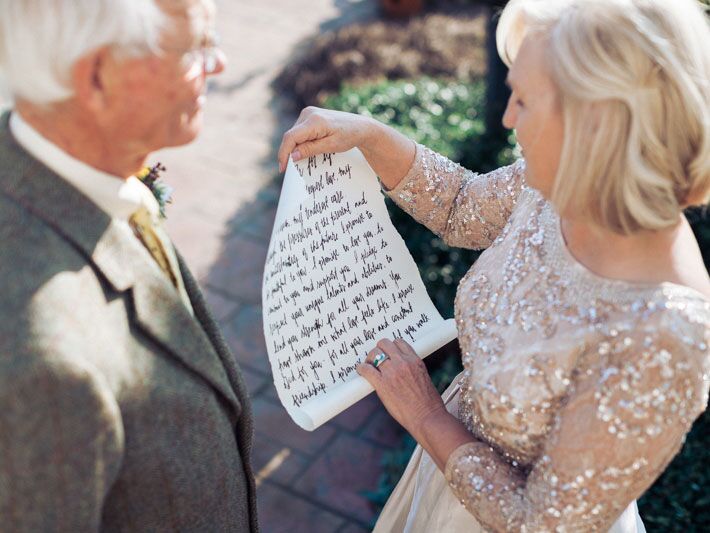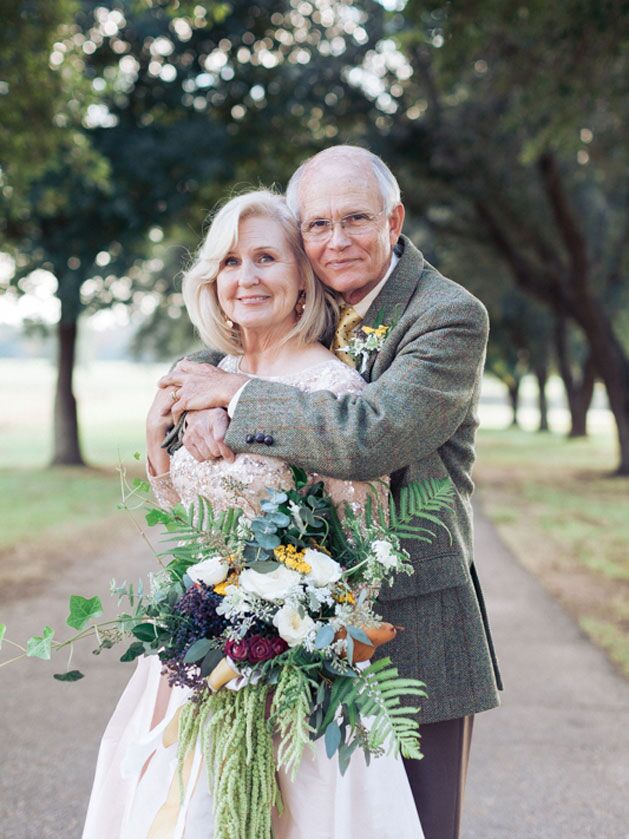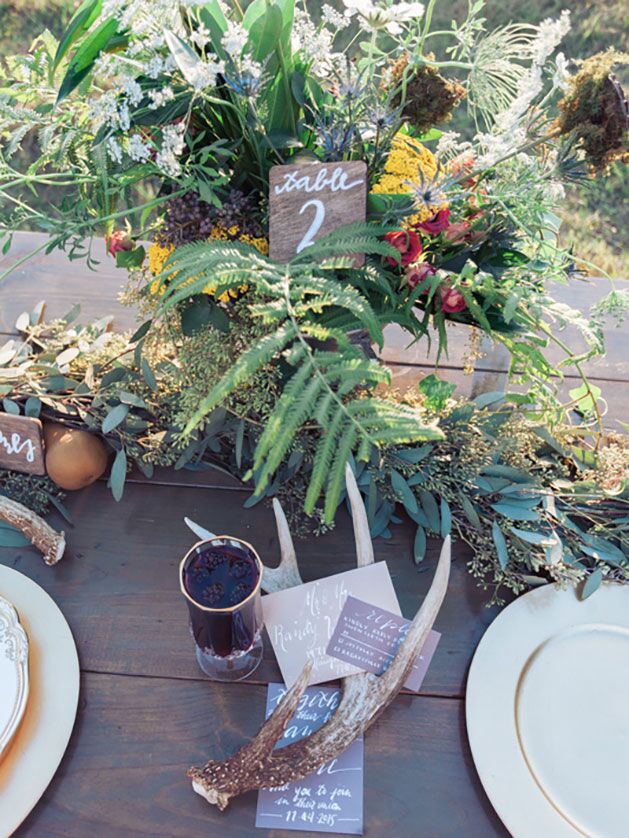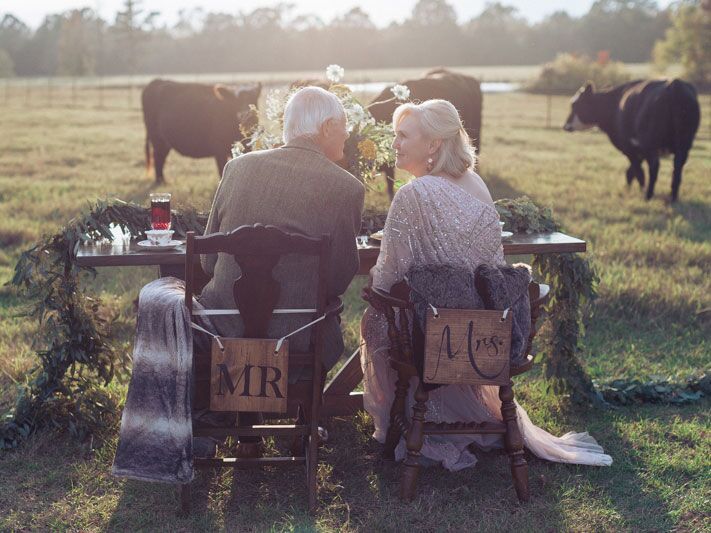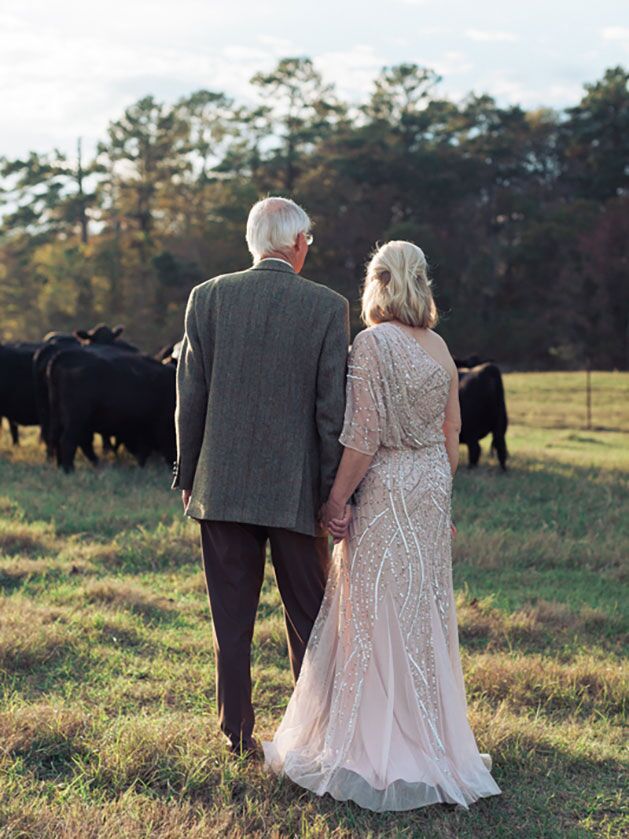 All photos by Micahla Wilson Photography