6 Ways to Include Your Kids in Your Wedding
Make your wedding day as special as possible by including your little ones in the celebration.
by Simone Hill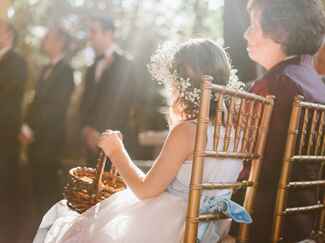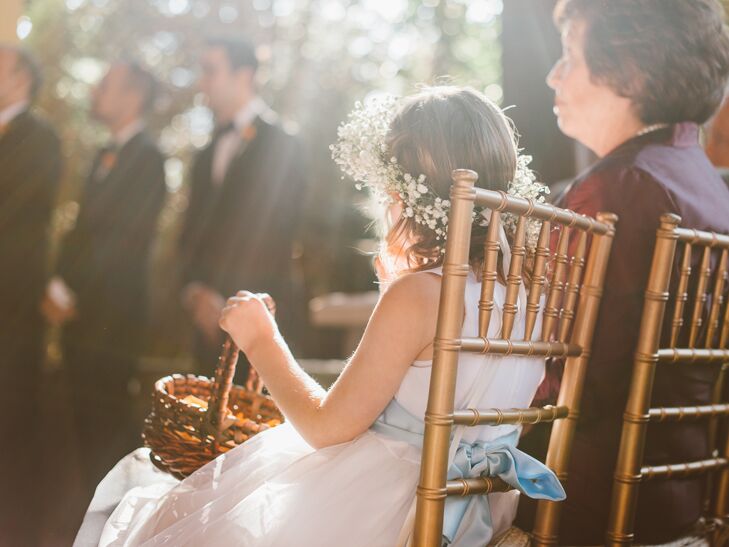 photo by
Colleen Stepanian Photography
If you and your fiance already have kids together, or if this is your second marriage and you have kids from a previous relationship, then it's a no-brainer that you'd want them to be a part of your wedding day. Ask your kids how they'd feel most comfortable taking part, and find an age-appropriate way to include them. Here are a few of our favorite ideas to include your kids in your wedding (try one or combine a few!).
1. Make them bridesmaids and groomsmen.
There's no rule that says your bridal party has to be all adults, so why not let your kids be bridesmaids or groomsmen? This idea works especially well if your children are older than 10, the typical age cutoff for flower girls and ring bearers. If they're younger, they can serve as junior bridesmaids and groomsmen. Either way, they get to participate in prewedding activities like the bridal shower and maybe even the PG portion of the bachelor and bachelorette parties; on the day-of, they dress like your bridesmaids and groomsmen.
2. Include your kids in the unity ceremony.
If you're having a unity candle, sand ceremony or nontraditional unity ceremony alternative, this is the perfect chance to involve your kids. By getting married, you really are making one big family, or reaffirming the existing family, so it makes total sense to give them a special role. Let them help light the candle, include multiple sand colors or come up with something totally new and creative, like family handprints you can display in your home after the wedding.
3. Write your kids into your vows.
Recognizing your kids in the vows is an easy way to make them feel included and special. It's also important to remind them that you're committing to being a family and not just a wife or husband. Engrave a gift with quotes from your vows for them or hang a pretty calligraphed version in your home afterward.
4. Ask your kids to walk you down the aisle.
Whoever walks you down the aisle doesn't have to be your dad or parents. Have one or all of your kids walk you to the altar to switch things up and make your procession extra-meaningful. This idea is especially great if your children are older.
5. Have your kids perform.
If your kids are particularly passionate or gifted in singing, dancing or poetry, you could ask them to showcase their talents in a special performance for everyone. Allowing your child a moment in the spotlight will mean a lot to them. If they're not up for a big solo performance, have a separate parent-child dance—after your first dance and traditional father-daughter and mother-son dances—to a song of their choice. Their participation could even be as simple as choosing a poem, dedicated to you, to go in the printed program.
6. Have them as your flower girl and/or ring bearer.
If you're having a traditional wedding, you shouldn't force yourself to find an out-of-the-box way to incorporate your little ones. The classic, kid-friendly roles of flower girl and ring bearer are simple, fun and always a crowd-pleaser.