Home

Best for Bride
About this Vendor
Find the perfect bridal gown of your dreams...
Best For Bride is a one-stop bridal shop offering a wide selection of high-quality dresses and accessories for special occasions, purchase or rental. Visit website for a location near you! Etobicoke - (416) 233-3393 Toronto - (647) 430-7498 Barrie - (705) 503-3300 Hamilton - (289) 755-0262
Details
Bridesmaid Dresses, Flower Girl Dresses, Mother of the Bride Dresses, Shower + Party Dresses, Wedding Dresses, Dresses, Alterations, Custom Designs, Dry Cleaning + Preservation, Online Ordering, Plus Size Available, Private Appointments Available, Rentals, Fashion





Contact Info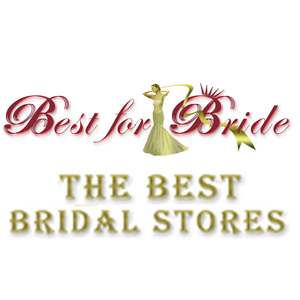 This store is absolutely amazing!
Reviewed on

3/19/2015
Naomi D
This store is absolutely amazing! Ladies, do not bother going elsewhere - this shop will have all you need! Best for Bride has a great selection of dresses at reasonable prices and the service is impeccable! Olga is a dime and clearly knows what she's doing after being in the... Read More business for so long. She even advises you what poses would look good for your wedding pictures with the type of dress you've chosen. I went to a few other shops after visiting The Best for Bride just to see what other options were out there but nothing compared to the service. I opted for one of their sample dresses in the end as I didn't have the budget for a new one. I had numerous compliments about the dress and the way it fit me on my wedding day. I can not recommend this store enough. Give this shop a visit!
---
Great Selection
Reviewed on

9/12/2015
Terra L
Best For Bride Hamilton location is where my bridesmaids got their dresses. The staff was friendly and very easy to work with. My sister is a plus size girl but the staff founf styles that flattered her figure but make her feel good about herself. We had a minor issue with one... Read More of the girls dresses, but the staff was very willing to fix as soon as they could. I would highly recommend this location to anyone.
---
Beautiful wedding gowns
Reviewed on

1/11/2015
Natalie R
I bought a big size wedding gown from Best for Bride after visited almost 3 other bridal stores in my town and not found what I'm looking for. Yeah, I know that it's not easy to find the right wedding gown for a big size woman like me. But I really grateful to Best for Bride... Read More because they provide beautiful wedding gowns for big size women at affordable prices.
---
Reviewed on

3/18/2018
R H
Best for bride was my first dress appointment. I wanted to try on different styles to narrow down what type of fit I wanted and Julianna did just that! She was super helpful and friendly and wasn't pushy at all. I showed her pictures of different styles I was interested in and... Read More she helped me find dresses that were similar to try on. Overall I came out knowing what style looked best on me and now I can narrow down my search to find the perfect dress!
---
Reviewed on

3/13/2018
Alicia A
I wasnt even called to be informed that my dress had arrived. It had been a few days past the date my dress was supposed to arrive so I decided to check in and call. The woman on the phone said my dress had arrived and isnt sure why I hadnt been called and then went on to say... Read More that it could have been her fault, she wasnt sure. I have to say that both my consultant and seamstress were quite unprofessional and made my wedding dress experience quite unpleasant. I felt pressured about dresses that I wasn't interested in. I was waiting around way past appointments which is annoying when you have to pay for parking. I had to go to the Toronto location at 8am (only time they would do appointments) on a Sunday because the seamstress couldn't do appointments after 2pm and didn't work weekends. The alterations cost between $180-$250 for every alteration on your dress. There were pulls all over my dress and loose threads. It was a rushed job. When i had suggested going against getting the bustle on my dress since i felt that $570 was enough to spend on alterations, the seamstress told me repeatedly that that would look stupid. During another appointment, I heard the seamstress use the same line on another customer. I could not believe the attitude. She was so rude. I'm glad that I went against getting the bustle and saved an extra $180. I went to fabricland and bought a button and a loop for $2 and attached it myself. The same job the seamstress would have done I'm sure.
---
Reviewed on

2/27/2018
Tracy N
Best for Bride Etobicoke location was a great setting to try on a dress for the first time. Juliana was so helpful and nice to work with. She showed me different options within my price range, listened to what I liked and what I didn't and answered all my questions. Would... Read More definitely recommend the store and her. Thanks Juliana!
---
Reviewed on

2/26/2018
Ronda A
I tried a few places for dresses but in the end I returned to Best for Bride Etobicoke. I love this store. It is comfortable and they have many styles to choose from for all budgets. Juliana was my rep and I can't recommend her more. She was amazing. She didn't make me feel... Read More pressured at all. She was great at finding dress styles I wanted to try in my budget and even in recommending dresses she thought I would like. I finally found my dress this weekend and couldn't be happier. Totally different than what I had ever imagined falling for. I will go back here for my bridesmaid dresses. And I would recommend this store to anyone who needs a dress for their special day. Thanks Juliana! You helped so much in adding something amazing to my wedding day. :)
---
Reviewed on

2/22/2018
Bianca K
I bought my wedding dress from Best for Bride because their price was cheaper than other stores in the area. My wedding dress was stunning and no need any alteration. Kudos for this bridal store.
---
Reviewed on

2/09/2018
Ashley S
I went into the store yesterday with my Mom and Gramma just on a fact finding mission. Taylor was amazing she saw what I liked and pulled some beautiful dresses. Wasn't planing on buying today but I ended up falling in love with a beautiful dress and what a great price! Looking... Read More forward to my next visit with my wedding party. Thank you so much Taylor!
---
Reviewed on

2/08/2018
Thalita M
I have visited several bridal boutiques in the area but not find the right dress for myself. Then I went to Best for Bride based on my friend's recommendation. This bridal boutique is nice and they have huge quality wedding dresses. I found my dreamed dress here. Thanks God!
---
Reviewed on

1/25/2018
Megan L
Felica, my consultant in Hamilton was BEYOND accommodating and extremely helpful. She helped me find my dream dress even though we're on a strict budget. She was so kind and just understood what I wanted and what looked good on me.
---
Reviewed on

12/31/2017
Kate T
I can not describe how thankful I am to wonderful, patient, helpful and amazing Paula who helped me to choose the dress of my dreams and store manager Donna that made the dream dress to be affordable and all the staff members who were very friendly, not pushy to make you buy... Read More "right now, right here".. Thank you all, this was the most pleasant, not stressful experience that any bride could just dream of.
---
Reviewed on

12/29/2017
LeahAnn B
Came to the store last week and Jan was so eager to help me out . She was so positive and friendly . She helped me find finishing touches for the wedding dress I have . Thanks Jan will truly recommend you .
---
Reviewed on

12/29/2017
Laura M
High quality fabrics and stylist dress. I love my wedding dress. Thank you Best for Bride.
---
Reviewed on

12/28/2017
Janice B
Great wedding dresses selection and reasonable prices. I really satisfied with their service from start to end. Wish you all the best guys. I would like to come back again to Best for Bride.
---
Reviewed on

12/04/2017
Lorraine G
Thank you to Taylor at the Barrie location! She was very helpful from the minute we walked in the door! I found the perfect dress that I felt amazing in and could actually afford! I truly felt like she was giving the full "bridal" experience and I enjoyed every minute of it!
---
Reviewed on

10/18/2017
Miley T
My partner and I would like to thank Best for Bride for the best service and price that they gave to us. When we visited the store, we met Donna and she was very accommodate with our needs. I got my wedding dress from here and was happy with its beautiful style and good quality... Read More fabrics.
---
Reviewed on

10/17/2017
Tiffany E
Donna, my consultant was helpful and knowledgeable. She chose the right wedding gown base on my budget and my descriptions. I really thankful to her. I saved the time and money by visiting Best for Bride. Thanks again.
---
Reviewed on

10/15/2017
Cornelia A
Wow, the best ever! I went to Best for Bride for the last option. But I really glad because I did it. My consultant was nice and helpful. I ended up to buy a wedding dress from this bridal boutique. A very satisfied customer.
---
Reviewed on

10/12/2017
Drew M
I went to Best for Bride twice and I was satisfied with my both experiences. Helpful consultant, great wedding dresses selection and reasonable prices. Would like to come back here again.
---
Reviewed on

10/10/2017
Virginia P
I got an awesome service and gown here. They have a ton of wedding gowns selection at reasonable prices. Would like to come to Best for Bride again if the need arise. Kudos for Donna too, she is a nice consultant.
---
Reviewed on

10/06/2017
Nora K
My go to place for any wedding gowns and cocktail dresses. High quality fabrics, fair pricing and friendly staffs. I highly recommend Best for Bride to anyone.
---
Reviewed on

10/03/2017
Kathleen C
Felicia was fantastic! She was so helpful, patient, and gave solid, honest advice. Great selection and the in-ceiling camera was a big selling feature for me! It was so simple, yet so brilliant, to install a camera into the ceiling behind their in-store run-way so a bride can... Read More really get the full picture and experience what she would look like walking down the aisle. No more awkward reflection game trying to see yourself in the mirror, your front and back view is displayed simultaneously on two large TV screens right in front of you...just brilliant! The only reason I didn't give full 5 stars is that the alteration process was really stressful and I had to fight for what I wanted. I also know my body and I knew it wouldn't change in the months leading up to the wedding so I would have preferred that alterations were done months in advance instead of super last minute causing undue stress. In the end it all worked out and I got the dress of my dreams for a decent price :)
---
Reviewed on

10/03/2017
Melly J
I got my wedding gown at the first visit here. So happy because I don't need to go to anywhere else. Best for Bride has everything that I looking for. Donna, my consultant was friendly and helpful. I highly recommend this bridal boutique to everyone.
---
Reviewed on

9/30/2017
Casey K
Unforgettable moment! I went to Best for Bride after I visited 3/4 other bridal boutiques. I hopeless! It's really not easy to find the right wedding dress for a big bride like myself. Then Donna (my consultant) came to me and helped me to find the right wedding dress for myself... Read More from her collections. And...I finally got one! Ah, I'm so happy. Thank you Donna. Thank you Best for Bride.
---
Meet The Manager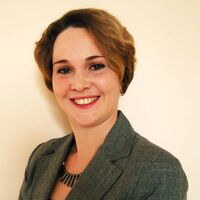 Olga
I am a hard-core wedding fashion enthusiast and the district manager at the wedding dress chain, Best for Bride, since 2005. I have varied experience in the bridal industry and intense passion for everything wedding-related. Best for Bride is now one of the leading bridal dress chains in Canada.