Home

Best for Bride
About this Vendor
Find the perfect bridal gown of your dreams...
Best For Bride is a one-stop bridal shop offering a wide selection of high-quality dresses and accessories for special occasions, purchase or rental. Visit website for a location near you! Etobicoke - (416) 233-3393 Toronto - (647) 430-7498 Barrie - (705) 503-3300 Hamilton - (289) 755-0262
Details
Bridesmaid Dresses, Flower Girl Dresses, Mother of the Bride Dresses, Shower + Party Dresses, Wedding Dresses, Dresses, Alterations, Custom Designs, Dry Cleaning + Preservation, Online Ordering, Plus Size Available, Private Appointments Available, Rentals, Fashion
Contact Info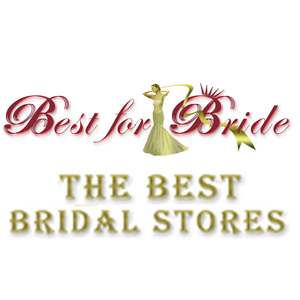 This store is absolutely amazing!
Reviewed on

3/19/2015
Naomi D
This store is absolutely amazing! Ladies, do not bother going elsewhere - this shop will have all you need! Best for Bride has a great selection of dresses at reasonable prices and the service is impeccable! Olga is a dime and clearly knows what she's doing after being in the... Read More business for so long. She even advises you what poses would look good for your wedding pictures with the type of dress you've chosen. I went to a few other shops after visiting The Best for Bride just to see what other options were out there but nothing compared to the service. I opted for one of their sample dresses in the end as I didn't have the budget for a new one. I had numerous compliments about the dress and the way it fit me on my wedding day. I can not recommend this store enough. Give this shop a visit!
---
Great Selection
Reviewed on

9/12/2015
Terra L
Best For Bride Hamilton location is where my bridesmaids got their dresses. The staff was friendly and very easy to work with. My sister is a plus size girl but the staff founf styles that flattered her figure but make her feel good about herself. We had a minor issue with one... Read More of the girls dresses, but the staff was very willing to fix as soon as they could. I would highly recommend this location to anyone.
---
Beautiful wedding gowns
Reviewed on

1/11/2015
Natalie R
I bought a big size wedding gown from Best for Bride after visited almost 3 other bridal stores in my town and not found what I'm looking for. Yeah, I know that it's not easy to find the right wedding gown for a big size woman like me. But I really grateful to Best for Bride... Read More because they provide beautiful wedding gowns for big size women at affordable prices.
---
Reviewed on

8/07/2017
Kelly D
Thank you Best for Bride for all your help in choosing my wedding dress and making it fit perfectly. I definitely felt it was the right choice for me and I had so many compliments on it.
---
Reviewed on

7/06/2017
Angelina C
Five stars for Best for Bride. High quality of wedding dresses at reasonable prices. My dress got a ton of compliments from my guests. I'm a happy customer!
---
Reviewed on

2/09/2017
Winnie F
I bought a wedding gown from Best for Bride. The quality of their product and their price were super, best in the market!
---
Reviewed on

1/14/2017
Melinda C
Thank you Erin for helping me find my wedding dress. I was very nervous because I had previously had bad experience with another bridal salon. Erin made me feel comfortable and there was no pressure. She picked a dress for me that I was not what I had imagined my wedding dress... Read More to be but gave it a chance anyway and it was the dress for me. I am so pleased with the service I have received so far. Thank you Erin!
---
Reviewed on

12/31/2016
Alisha A
A classic establishment that appeals to the classic bride- and so much more! Don't shy away from this place because you think they may not carry a style you're looking for. They have a little bit of everything. But I mostly give credit to the woman who helped me, Donna. She... Read More understood exactly what I wanted right off the bat, does her job with grace warmth understanding and her personable attitude made my appointment a great first time experience. She even stayed after business hours for me! A big big thank you to Best For Bride and especially, Donna!
---
Reviewed on

12/07/2016
Kourtney C
'Best for Bride' Etobicoke was one of the first places I visited and the service I received compared to other salons was above and beyond. My consultant, Erin, gave me excellent advice and helped me try on a variety of styles til I found the one I loved. She was friendly,... Read More helpful, courtesy and truly helped me relax and enjoy this experience which I was very stressed about. The store has great selection, you can browse the racks and is clean and spacious. I loved one dress but ended up leaving without buying because it was still so early and I couldn't convince myself I was ready. After visiting other stores I came back and tried on the 'one' with Erin as I kept comparing it to everything else. Inbetween I called and emailed and was always answered promptly and felt she took the time with me to make sure I was 100% happy with it. Definitely make this bridal salon a stop in your search for the dress!
---
Reviewed on

10/28/2016
Yasmin G
Amazing service, very friendly customer service! I found the dress of my dreams and the quality is awesome ! Prices are good, saved $350 on my dress purchase. Overall an excellent experience :)
---
Reviewed on

10/15/2016
Joanna R
Before I came here I had only been to two other bridal stores. When I came to Best For Brides their consultant was very patient with me. She took the time to come in and help me with the dresses and she listened to me as I was describing my style and my feedback after every... Read More dress. I didn't feel rushed and surprisingly I ended up finding my dress here. I came back the following day with my mother and retried the dress. It was even more gorgeous than I remembered. I cant wait for my dress to arrive. This place won me over with their service.
---
Reviewed on

10/12/2016
Joanna W
An amazing experience buying my wedding dress at Best for Bride! They're knowledgeable, experienced, very patient, and most importantly not pushy! I highly recommend getting your gown from them! Beautiful dresses at affordable prices and are very flexible with your schedule.... Read More They are all about service.
---
Reviewed on

10/09/2016
Elena K
Gorgeous designer dresses for the best prices. The shopping experience was pleasant and relaxed. Donna was professional, patient and friendly. She was there providing all the help we needed while leaving us space to decide. I found this beautiful sample dress that fits me almost... Read More perfectly for half of the price.They were so helpful throughout the entire process, and made the experience stress-free. I would recommend best for bride to any bride.
---
Reviewed on

10/09/2016
Olga R
I found the gown of my dreams at Best for Bride Toronto location. Such an amazing selection and great quality. I continued searching for wedding dress after purchasing mine to see if I would have regrets, however, no gown I have tried was as gorgeous as mine. Thank you again... Read More Kalina for making my dress shopping experience so much better after having a few bad experiences at other bridal shops.
---
Reviewed on

9/27/2016
Natalie R
My wedding dress got compliments from friends and family. Thanks for your helps on my big day! You're really the best wedding dresses store. I would like to refer everyone to Best For Bride.
---
Reviewed on

8/22/2016
Kaitlin M
The staff at the best for bride location in Etobicoke were exceptional. I had my dress altered here, as well as purchased our bridesmaid dresses. All staff were friendly, knowledgeable and helpful. I bought all of my accessories at Best for Bride as well. Thanks to everyone for... Read More such great service!!
---
Reviewed on

8/09/2016
Mandy W
I cannot thank the staff at Best for Bride's enough! They were definitely a one stop shop for all my ladies. Everyone looked beautiful in their dresses! I absolutely loved my Mori Lee dress and felt so beautiful in it. Any questions or concerns I had the staff at Best for... Read More Bride's were able to help. If you are getting married check out Best for Brides, you won't be disappointed.
---
Reviewed on

8/02/2016
Joyce B
This is an awesome wedding dresses store. I went here with my spouse. Went in and out in a quick time around. I got the right dress that matched with my budget. Thank you Best for Bride.
---
Reviewed on

1/11/2016
Elizabeth H
I can not say anything about Best for Bride except give them a good testimonial. I went to this store because I desperate not find the right dress for my wedding day on other 3 bridal stores. Then I visited this store and found a dress I dreamed on. Wow, awesome...I looks like a... Read More princess on my wedding day. Thanks guys.
---
Reviewed on

11/03/2015
Ida B
Went in to Best for Bride at 10 AM and out at 11 AM. I got what I looking for here. A beautiful wedding gown at reasonable price. If you don't have any time to search a gown for yourself, you can go to Best for Bride. Their selections are really huge and perfect.
---
Reviewed on

8/29/2015
Denise B
I just came to this bridal boutique today and was amazed by their huge and great quality of wedding dresses. Thanks for my dress, it was stunning and nice. I would like to give the highest rating for Best for Bride.
---
Reviewed on

7/08/2015
Sarah D
I found a big size wedding gown from this store and the price was reasonable. The gown was only need a little alternation and its saved me much money on me. I will tell my girl friends about Best for Bride.
---
Great dresses!
Reviewed on

7/02/2015
As a plus size bride, I had been to a store the same day and I was told they had 3 dresses that I could try on. I was mortified! I tried on the three and none of them were flattering at all! So I went down the road to best for bride and they had a huge selection of plus size... Read More dresses for me to try on!! I tried on a few and my bridal consultant Gordana brought out one that she wanted me to try on. I didn't really like it but I thought, why not, it cant hurt! ... I ended up buying it!! I loved it! I had a great experience with her. If you purchase on your first visit, you get a veil included, a hair piece/headband, a garter belt and a dress bag all for free!! I also went back and got my bridesmaids dresses there! The issues I had was with the ladies booking the appointment for the bridesmaids dress fittings. I asked for a Friday night because all my ladies were traveling at least an hour. I asked for a fitting and said I wanted alterations done. The lady said no problem and gave me a time. I went in with all my ladies and was told that they don't have a seamstress on site on Fridays and I must have asked for an appointment not a fitting. I ended up going elsewhere for alterations for their dresses but still got mine altered there. Overall I had an alright experience. I did love my dress and my consultant and seamstress were amazing!! It is definitely worth taking a look!
---
Reviewed on

6/08/2015
Liz B
I just wanted to say that I had an amazing experience at Best for Brides today, June 8, 2015. The TTC was in chaos and it was pouring with rain. I am a plus size bride looking for a dress and was armed with my best girlfriend, my best bra and spanks and headed into my first... Read More foray of bridal gown fitting. I thought for sure I'd be discouraged, that there would be very few sample sizes and that I'd have little selection. I thought I'd be greeted with a bit of an attitude and with pity because I was too "big to be a customer or bride". Was I ever wrong. We met Gordana who was an absolute treat. First thing she told me was not to worry and I could actually go to the racks and mark any thing I wanted. She directed me to sample sizes that I could fit into. She chatted me up with my friend and she got to know us a bit and then started helping pulling dresses. My dressing room was full of so many dresses I had no idea where to start. Gordana was a pro at helping me wade through the taffeta and lace, really working hard to make all my dress options look great on me before I went out to stand on a pedestal. She was so personable and funny and really knew what she was doing. My first request was to have straps and all sorts of gowns I thought would make me look good. She let me try my choices on but gently urged me to "just try" some strapless options. I must have had 10 gowns in my change room I was sure I'd like and when I went with her suggestions my opinions changed. By the 4th dress I had my choice and we realized what looked best on me and what didn't. She suggested I try on my favourite again to make sure I liked it best. I was sold. I cried. It was unbelievable how beautiful I looked and felt. I danced around the store! I really thought I'd not find a dress today and had no intention of buying but the store, the selection, the actual samples that I could try on, and most importantly Gordana sold me without question. I will make sure anyone who wants to be a bride, comes to Best for Brides. When I am getting married on the beach in Cuba in my a-line lace, strapless, sweetheart neckline gown I will be sure to get a photo for Gordana and the rest of the staff at Best for Brides.
---
They have excellent customer service
Reviewed on

1/13/2015
Winnifred T
One of my friends recommended Best for Bride to me and when I finally went in I was not disappointed. They have excellent customer service and are extremely accommodating. If you are looking for a great wedding dress at affordable price, visit this store first!
---
Meet The Manager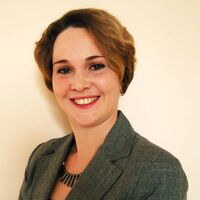 Olga
I am a hard-core wedding fashion enthusiast and the district manager at the wedding dress chain, Best for Bride, since 2005. I have varied experience in the bridal industry and intense passion for everything wedding-related. Best for Bride is now one of the leading bridal dress chains in Canada.