Home

J.Theriot Photography/Decisive Image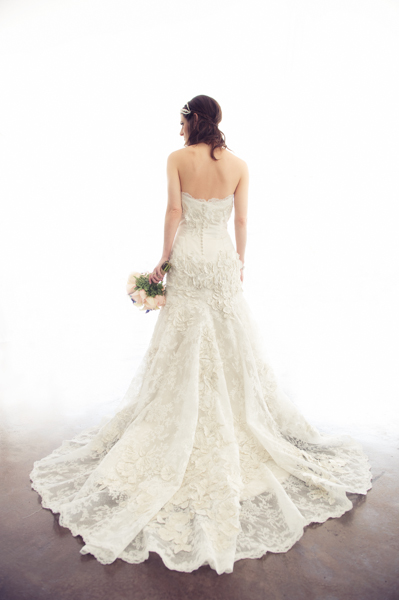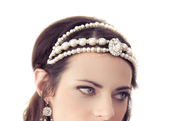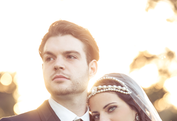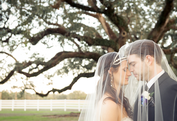 About this Vendor
Weddings all share a common theme but what makes each one unique is your individuality. I take great pride in capturing those significant moments with a photojournalistic documentary style.
Details
Contact Info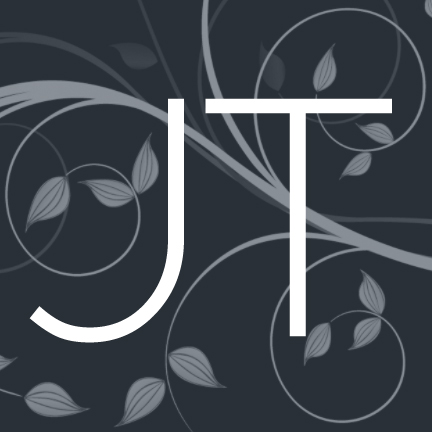 71168 Packet Place, ABITA SPRINGS, LA
Top Pick!
Reviewed on

10/22/2013
Megan P
Jay is hands down the best photographer in the area. He's super nice and fun to work with, and he's flexible with scheduling needs. He shot our engagement photos, my bridals, and our wedding day. Every photo I've seen is absolutely gorgeous and it's quite clear that he takes his... Read More time with each photo to give you the best shot. Everyone keeps telling me how beautiful the photos are and that we look like models... Thanks to Jay. I would recommend him to be your photographer because he was definitely the best decision that we made when hiring vendors for our wedding! Thanks Jay!!!
---
Extremely Talented!!!!
Reviewed on

8/08/2013
Tara R
I hired Jay Theriot as my photographer and it was one of the best decisions I made during my wedding!! He listens to exactly what you want and when you finally see the pictures its better than you imagined. He wont make you do something you're not comfortable with, he really... Read More listens to you and is always willing to make you happy. Jay was easy to work and I felt very at ease around him and most importantly he kept me sane when everything was crazy. He has a wonderful personality and was such a pleasure to work with. I would highly recommend him!!!!
---
An Amazing Photographer!
Reviewed on

8/02/2013
Channing B
Looking for a budget-friendly photographer with style seemed like it would be a daunting task, until I found Jay's website! I loved every gallery that he had posted because they all looked like editorial shots from my bridal magazines. So naturally, I contacted him and luckily,... Read More he was available for my wedding day! Fast-forward to the wedding day, and Jay was so professional! He worked well with my bridal party and during the reception, he caught all of the special moments. I'm completely in love with the previews that he sent me and I can only imagine how wonderful the rest of the photos will look. Overall, he's definitely a great photographer and one that you should consider! Thanks Jay!
---
STELLAR!!
Reviewed on

1/29/2013
Hope G
My husband and I are so grateful to have found Jay Theriot. He truly met and went beyond our expectations. He caught site of our vision and allowed room for creativity. We are so incredibly happy with our pictures. It's a great thing when you have a hard time choosing your album... Read More because there are so many wonderful options to choose from. We truly appreciate Jay's professional and approachable manner in working with us and our families. He is kind, sincere and talented. He knew what he was doing and prepared for our big day with much care and contemplation. Stellar photography and stellar person, we are very pleased!!
---
Outstanding work!!!!!!
Reviewed on

1/16/2013
Christina L
I highly recommend Jay! He is a real pleasure to work with and is extremely professional. I felt so comfortable with him around. My family and I were very pleased with my wedding pictures. He captured every special moment during the ceremony and reception. I'm amazed at the... Read More natural shots and facial expressions in the photos he took.
---
Awesome, amazing, fantastic
Reviewed on

10/30/2012
Krysten O
Jay and his assistant Roddy are absolutely AMAZING. From our engagement photos to the wedding and ceremony, we couldn't have asked for more. Both Jay and Roddy felt more like friends than vendors almost immediately. Jay even got my husband, who HATES taking photos, to smile... Read More during a 3-hour engagement session taken all over New Orleans. He has a great eye and is amazingly friendly, and he actually asked us what we wanted and if certain ideas were "OK." He wasn't afraid to try different things either. He got preview photos back to us within a couple of days, and we're already impressed, so much so that I've already referred him to two other brides-to-be. He was also reasonable, pricewise, with a lot of different package options.
---
100 Stars if I Could!
Reviewed on

12/06/2011
Beth F
Jay was better than I could have ever wished! It was the best money I spent on my entire wedding (and you can't beat his prices)! His pictures weren't the run of the mill, he captured our emotions and little moments that we all missed. The colors were so vivid and accurate and... Read More the images were very sharp and realistic. Everyone that has seen our photos has been so impressed. HIGHLY RECOMMENDED!!!
---
Amazing
Reviewed on

12/05/2011
Katie M
Jay is such an AMAZING photograher! I would give him 100 stars if I could. His work is so beautiful, he was really fun to work with and he felt more like a friend than a vendor. Jay did our engagement and wedding photos. He made us feel really comfortable and was very discreet... Read More during those special, private moments between my husband and I. He also had a partner who worked with him for our wedding, so we got a two for one deal! His prices are really great too. He already sent me a preview of our photos (just barely a week after the wedding), and I couldn't have asked for more beautiful pictures. We will definitely be using him again and I would recommend him to anyone. Thank you Jay and Roddy!
---
Fantastic photographer!
Reviewed on

12/05/2011
Jeanine R
J. Theriot was an amazing photographer and I couldn't have asked for me. He made everything easy and enjoyable, was great to work with and his pictures were all priceless. He captured every feeling, as well as the overall joy of the day. His photographs told a story, which is... Read More very rare and precious. I recommend him to every bride without hesitation!
---