Home

Leo Timoshuk Photography - NY Wedding Photographer
About this Vendor
Modern, Fresh, & Natural Wedding Photography
Modern, fresh, & natural wedding photography. Capturing real moments & lasting memories artistically & naturally. Serving NY & destination weddings.
Details
Engagement, Trash The Dress
Contact Info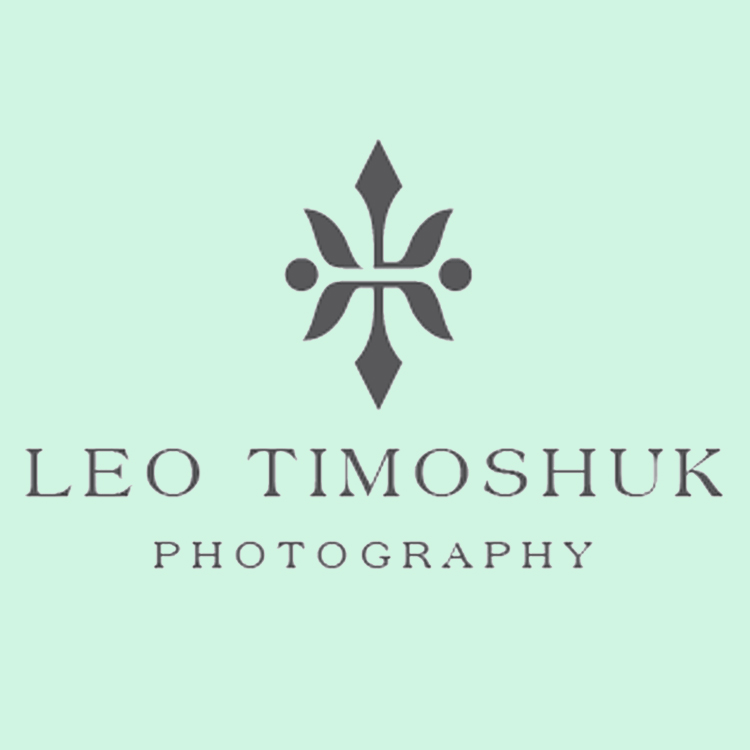 A True Artist & Amazing Photographer - Thank you!
Reviewed on

10/04/2011
Melinda C
Kevin and I were married on 9/24/11 in Sauquoit, NY at a residential location (outdoor ceremony & tent reception). As soon as Leo walked into the house, his artistic and creative capabilities were evident. He made everyone feel so comfortable and at ease, making our wedding day more perfect and beautiful than we could have ever imagined. Prior to the wedding, he made sure that he understood the type of couple Kevin & I are and wanted to know our "story." He learned of the personal aspect of our wedding location (it is the house of my recently deceased best friend) and made sure to capture the sentimental portion of that throughout the day. Leo is just amazing - he's personable, thoughtful, creative, open-minded and a true artist (as was his assistant)! He was in tune with my feelings, thoughts, preferences, and overall needs throughout the entire day and we couldn't be any more grateful to him. He went above and beyond all expecations, and even stayed later than requested because he was so into the photography, the guests, and our wedding day. Our guests loved him and couldn't stop asking about him and where we found him. He did an amazing slide show that was shown during the reception and everyone was just so impressed with the beautiful shots he presented in such a short amount of time! The shots that I have seen thus far are simply stunning and I can't wait to see the rest! Finally, Leo captured the romance and beauty of the day and the location - even climbing a ladder to take an aerial view of the backyard where the ceremony was held! He knew I wanted photographs that were beautiful, creative and romantic and he certainly delivered!!!! He used the location, decorations, antique furnitures, and surroundings to ensure that we got just want we wanted. His shots made me fall even more in love with my spouse on our wedding day - if that's even possible! :-) Leo made my wedding day so very special (it brings tears to my eyes just thinking about it) and I cannot thank him enough for that! I will certainly recommend Leo Timoshuk Photography to ALL of my friends, because I truly believe Leo's abilities and skills as a photographer are unmatched and, quite frankly, untouchable! Thank you Leo!
---
Highly recommended
Reviewed on

10/04/2011
Anna T
I have to admit that booking the photographer was one of the last things I did for my wedding, and it was not because I procrastinated. I was looking for someone who has "the eye" for capturing weddings and was also located in central NY. "Easy", one would think, but after looking around I almost lost hope and was ready to hand out disposable cameras to the guests. That is until I came across Leo's website. His work is classy and timeless. You can almost feel the love and romance through the subtle shades and light play. He captured equally well the candid moments and more traditional poses. With artistic talent comes a great personality. Leo was a pleasure to work with and I was not the only one to notice. Other guests and family members commented on how personable and fun Leo was. This was especially important during the booking and planning process since we communicated via email, as I live several hours from the where the wedding location. His responses were always prompt and timely. I would wholeheartedly recommend Leo to anyone who wants nothing but the best pictures of their very special day.
---
Exceeded Expectations
Reviewed on

8/23/2011
Natalie H
When looking for a photographer for our wedding, we ultimately wanted someone that had more creativity than the "normal" family photos you see in wedding albums. Leo has an amazing eye for capturing unique moments, angles, and the true essence of what you are feeling that day as well as those around you. He has an upbeat personality that is still professional, and goes above and beyond to let you know that he is there for you that day (including arriving a little early or staying a little late). An option on his "A la Carte" is a slideshow, which he did an amazing job on without the help of an assistant. Guests and even the staff of our wedding venue were constantly lined up to watch the moments he had captured throughtout the day, and were stunned to see that he could put such a beautiful piece together in a short amount of time. One of my husband's favorite things about Leo is that he let us enjoy our reception without stopping us to pose for photographs. Overall we couldn't be happier with the quality of service and the outcome of the photographs. -Natalie and Jeff (August 20, 2011)
---
Amazing Photographer
Reviewed on

7/09/2015
Leo Timoshuk was our photographer for our wedding day. Although the weather was not on our side for our outdoor ceremony, he was able to capture some amazing shots! His upbeat personality and flexibility with what we needed that day was superb. Nothing but a professional. He was there every step of the way with us from our first meeting, until our wedding day. Always there via phone or email to answer any questions or to make time to meet with us. We were very happy with his services and HIGHLY recommend him for your special day!
---
Vetted and Verified: THE BEST!!!
Reviewed on

7/07/2015
Jennifer W
Let me start off by saying how LUCKY Neil and I are to have found Leo! He is absolutely incredible to work with and we could not have asked for a better experience. Photos have always had such a special place in my heart, as I have been an admirer of arts all of my life. I remember as a child and even now as an adult, looking through albums upon albums of my parents' world-traveling experiences and a history of photos from relatives I never even knew. Photography will undoubtedly outlast the test of time and we knew how incredibly important this element of our wedding would be to us both. As a true artist and visionary, Leo has a way of capturing the essence of beauty and life in his photos. He pulled us in and made us feel so comfortable, like there were only two people in the entire world and those two people happened to be standing in front of the lens of a camera. I am a wedding planner for the Southwest of Florida, so after planning countless weddings for other couples over the years, it became time for me to have my go-around with the wedding industry, as a Bride! I was completely thrown out of my own element tho, when we realized we would be having our wedding in Buffalo, New York, far away from the wedding industry leaders I know and love. I went through COUNTLESS photographers. I looked far and wide. As a planner, I know that photography and art are the two elements of a wedding that couples will appreciate the most after the guests have left and the celebration has ended. It will be the piece of you that is left for your grandchildren and for their grandchildren. It was, the most important element of our wedding planning process! Neil and I trusted Leo with everything and he delivered above and beyond our expectations. Your photographer IS the experience. Leo made us completely comfortable throughout the entire session, directing us and working with us to make our vision become everything we imagined and so much more. ! I cannot wait for this wedding to be here, because if the engagement photos were this incredible, I can't even imagine what the wedding photos (and our photo album) will capture. This is the most memorable day of your lives, make sure that you take the extra step to capture it forever with an outstanding photographer! Leo is without a doubt, the best!
---
Reviewed on

5/01/2015
SarahLea P
Leo Timoshuk photography was the best decision I made for my wedding. (Besides my groom ;) ) I'd say that he is a must for anyone getting married in New York but I actually think anyone getting married anywhere should try and book him while they still can. My bridesmaids are already asking for him themselves! He is a whole new level of wedding photography - every single image he delivered was polished to perfection. His eye is phenomenal and he is a true artist, not just a cookie cutter photog. Everyone seemed to glow right off the photo, the images truly came alive and you could feel the happiness and excitement of the day. He also keeps up with detail shots so together your album tells the full story of your wedding and everything special done to prepare for it. He takes his role in your day extremely seriously and is a true professional in every aspect of the word. Leo takes charge and makes shots happen that you may not even be aware of how amazing they will turn out to be. If you're looking for someone you can trust with the most important day - Leo is your guy. He has never ending energy and tirelessly runs around to capture the moments from morning til night. My wedding was a blur and now to know that I have his work to look back on is the greatest gift anyone could give me. Within ten frames of my album review my family was in happy tears and people were gasping at his amazing shots. Trust me, I feel like even a five star review could not do Leo Timoshuk justice. He is the BEST a bride could possibly want. Thank you so much Leo!!! I would refer him to the entire world if I could!
---
Thanks, Leo!
Reviewed on

2/14/2015
Renata V
We had a great experience with Leo. Our situation was tricky because we live in Brazil and had to do nearly all of our pre-wedding contact via email and Skype. Leo was very available, had a great sense of humor, and answered all of our questions remotely, helping everything to run as smoothly as possible. The pictures were spectacular. There are many excellent examples to review on this site; we will just add that ours were beautiful and we were completely satisfied. We were very impressed with Leo's professionalism, his photography skills, and his focus on our satisfaction. He stayed much later than we had agreed, and was clearly 100% dedicated to the event. One of the fun points of the night was Leo's sprinting after a careening golf cart, flash tower in hand, in order to get the perfect angle for his picture. In addition to the great pictures, Leo even chauffeured the bride to the wedding venue, and then showed great patience with our drunken Brazilian friends late at night! Renata & Jim Wedding Sept 6, 2014
---
Best Photograher in Syracuse
Reviewed on

11/25/2014
Becky M
I cannot speak highly enough of Leo. His work as a photographer is indescribable. He is extremely professional but yet relaxed and fun to have a part of your special day. His ability to capture precious moments is priceless. The photographs we have from our day from beginning to end tell our story in the most perfect way possible. The creativity behind our images is something you can only obtain from a true artist!
---
The Best Decision
Reviewed on

11/12/2014
Jessica S
Our engagement photos by Leo Timoshuk are absolutely breathtaking! We could not stop smiling the whole time we looked at them. We do not even know where to begin to thank Leo! Every photo was incredible! We were so pleased with how everything worked out. Leo was personal and fun to be around and we felt comfortable with him the minute he sat down with us. Leo took our vision of the photo shoot and went above and beyond what we ever imagined! He was excited to get started and had a positive energy that was contagious. We had so much fun in our photo shoot and could not stop laughing! We cannot express in words how grateful we are. Leo was the best decision we made and we do not have any regrets! Thank you Leo from the bottom of our hearts!
---
Above & Beyond!
Reviewed on

10/17/2014
courtney w
When we first saw Leo's photos online, we knew he had a talent like no other. We knew right after meeting Leo - heck, we knew DURING our meeting with Leo - that we couldn't settle for anything less when it came to our photographer. Everything from his attention to detail and the quality in his albums, to his desire to go above and beyond for every client, exceeded each and every expectation that we had (and we had set pretty high expectations because after all, what's left to help the memories live on forever once the wedding day itself is over, are the photos). We just finished our engagement session on Sunday, today is Thursday, and already, Leo has delivered all of engagement photos (all 300+ of them, I might add!). Our engagement session blew us away. Leading up to the session, Leo sent us a very lengthy email explaining each and every detail we would need regarding the upcoming session. He helped give us suggestions for locations, outfits, props - you name it! But, as always, he noted that we certainly weren't limited to his suggestions! When it came time for our engagement session, we got everything we had ever dreamed of and more - downtown chic, fields of dreams, pictures with our golden retriever & gorgeous views of the water. Seeing our engagement photos makes us that much more excited about our upcoming wedding day and the photos that we know won't disappoint!
---
Leo Timoshuk Photography review
Reviewed on

10/11/2014
As a bride I had to have every detail in my wedding perfect. Picking the photographer was on top of the list of most important factors of the wedding. Leo Timoshuk was the photographer I chose with no regrets! He worked absolutely amazing with the bridal party,making everyone laugh, yet still keeping it professional. Leo Timoshuk captured every moment in pictures to where I was able to look back at the pictures and remember what was going on that exact moment. Those feelings of anxiousness, excitement, nervousness, that were running through me, all came back through the capture of his photos. What I loved most about his work was that there wasn't a lot of editing. He kept the pictures natural, and real only brightening them a little or making the colors pop more.His pricing is definitely worth every penny. I highly recommend him to anyone who is looking for a great photographer.
---
Fairytale
Reviewed on

10/03/2014
Leo Timoshuk Photography captured my wedding day in a way that I could only imagine. Growing up I always loved looked at everyone's wedding pictures and imagining that day. I have always felt that it was important to invest in a good photographer so that those memories can be shared a lifetime. When my wedding day came around that is exactly what we did. The one thing about my wedding that I have no regret of is hiring Leo to be our photographer. From the moment I woke up he was there capturing every moment. I can now look back and relive those moments over and over again. Leo's personality is one made of gold. The only concern he had on our wedding day was us, he made it all about my husband and me. I cannot put into words how pleased we were with the quality and creativity of our pictures. We absolutely loved every single shot. Each one is better than the next, the only problem we had was deciding which pictures to enlarge. That being said, I do not regret one penny after seeing our beautiful wedding pictures that Leo turned into a Fairytale that can be shared with friends and family for a lifetime.
---
Beautiful Wedding Photography
Reviewed on

10/01/2014
Peg B
Choosing a wedding photographer was perhaps one of the most challenging aspects of planning our wedding. As a wedding photographer himself, my husband had a tough time finding a photographer whose work he related to and respected. That is until we came across Leo Timoshuk on Style Me Pretty. His work speaks for itself and won the heart of a discerning fellow wedding photographer. From the outset, Leo is just a very lovely person and clearly has the passion and skill that made this decision easy once we found him. The day of the wedding he arrived with an assistant and got right to work unobtrusively documenting every aspect of our day. Despite the weather not being too cooperative that day, we have gorgeous outdoor photos that we love. Leo was professional and a pleasure to work with from beginning to end of our interactions and correspondence with him. You will not be disappointed!
---
Truly amazing Photographer!!!
Reviewed on

9/14/2014
melissa c
WOW where do I start......Leo was our photographer for our wedding day and over exceeded in every way possible! Leo's energy, personality, creativity and heart was captured in every picture he took. He is a mastermind of photography and we are so grateful that we chose him to be tell the story of our special day! It felt like we knew Leo forever and he felt like part of the family through this entire process! There wasn't a moment in time of our day that Leo did not capture, and he even gave our guests a preview at the wedding by displaying a screen and slideshow with some of our pictures from the day!!! What a way to end such a beautiful day! We are truly blessed to have crossed paths with such a talented photographer and have made Leo our photographer for life :) Go with Leo and i promise you will not be disappointed!
---
A real artist at his craft
Reviewed on

9/10/2014
Warren E
After looking tirelessly at photographers all over the internet we knew fairly quickly that a lot of "professionals" simply used really expensive equipment and didn't have a clue on how to capture the moment artistically. Leo is NOT one of those people. Since my fiance is an artist herself it was very important to both of us that we represented an elegant artistic feeling, not only in our wedding but also in our photographs. Leo did an absolutely outstanding job. Since the moment we met Leo his enthusiasm and excitement infected us and added to our already rising wedding day anticipation. His genuine excitement to do what he loves comes through in his work. We really had no idea how much work really went into taking wedding photos, but now we do....and it's a lot.....like a ton. Leo was like a ninja running around and crawling on the ground to get the best angle and shot. While in the church the priest even commented on how he had never seen a wedding photographer completely sprawled out in the aisle. Our friends, whom are all married, all commented on how they wished their wedding photographer was as enthusiastic as Leo. "Wow that guy was everywhere" - the best man Our wedding day was absolutely perfect and elegant, and amazing. We have so many amazing photos to look through we don't know where to start. We are continuously getting rave reviews on Leo and compliments on how great the photos turned out. Thank you Leo! Warren and Samantha
---
Love Leo!
Reviewed on

8/20/2014
Jamie S
Leo Timoshuk does a wonderful job with wedding photos! He put everyone in the wedding party at ease and made them comfortable in front of the camera. The wedding photos were really important to me, and I wanted to choose a photographer that would produce quality photographs. I believe I chose wisely! Everyone who has seen the photos comments on how stellar they are. Although the services are on the pricier side, I would recommend Leo without hesitation to anyone looking to have great photos.
---
Wedding photography at its finest!
Reviewed on

7/27/2014
Absolutely Awesome!!! I would recommend Leo to anyone. He captured everything about our day, and more! I could not be happier with the results. I can not stop looking at all the pictures! I was very picky about our wedding photographer, but as soon as we met with Leo I knew we would have amazing photos. Having him as our photographer was the least stressful decision that we made. Leo made the day stress free and was completely professional. Choosing Leo was one of the best decisions that I made for our wedding (besides choosing my husband!). I am so thankful for Leo's skills, he is incredibly talented. Everyone that sees our photos are extremely impressed!
---
Search for the Perfect Photographer Stops with Leo!
Reviewed on

7/12/2014
Vita G
We just received our engagement photos from Leo and cannot begin to explain how wonderful the whole experience has been. This was our first experience with a professional photographer and Leo made everything go smoothly. He knows just how to mix posing with being natural and the outcome is some amazing photos! He is very passionate about his work and his enthusiasm really makes the whole experience so much more fun - be prepared for lots of smiles and laughing. Hands down Leo is the one for those photos that you see in the wedding magazines. He can turn any random field into a perfect setting for a centerfold. It was very hard to choose a favorite photo for our invitations from the 400+ Leo sent - they were all so very nice! If you are looking for a professional photographer that is passionate in their work, give Leo a chance to make your wedding/engagement photo experience an unforgettable one. Definitely worth the investment. No disappointments! We cannot wait for our wedding day and the opportunity to work with Leo again!
---
BEST photographer EVER, we promise!
Reviewed on

7/01/2014
We had our engagement session with Leo and he really went above and beyond our expectations with the photos he took! His passion is evident in the work he produce and extremely talented in capturing the perfect moments. Leo took the time to discuss all the details with us via phone calls, emails, and even skype! He was extremely helpful in providing ideas and tips on what will make the session special and memorable. Not only are we extremely thankful that Leo was very understanding and accommodated our last minute schedule conflict, he was also very kind to squeeze us into his busy schedule to do our engagement in short notice! With all the things to plan for a wedding, Leo made the whole process for us very stress-free and we enjoyed every minute of our time spent together! 5 star rating scale is not enough to justify Leo's work and professionalism, we would give him a 100 stars! We highly recommend him and honored to have him as our photographer! You're the best Leo, and we will forever treasure the amazing engagement pictures =D
---
Winter wedding
Reviewed on

6/15/2014
Oksana A
Leo Timoshuk made our wedding photos look amazing! We loved his enthusiasm and energy as he kept working tirelessly all day, even outside in the snow and cold! He is creative, fun, enthusiastic and so passionate about what he does! For the wedding Leo took a plethora of photos. His photographs are incredible and fully captures every moment of the day. One of the things we love most about Leo is that he is not concerned about how many hours he has been at the wedding, instead he wants to ensure he captures the whole day and won't leave until he feels as though he has done that. We would highly recommend Leo over and over again!
---
Amazing Engagement Photos!
Reviewed on

4/27/2014
Laura F
We hired Leo as our wedding photographer and decided to also do engagement photos with him as well. We recently did the engagement shoot and could not be happier with our experience with Leo during the actual shoot as well as how our pictures turned out and would highly recommend Leo! From the very first meeting with Leo, we found him incredibly enthusiastic about our wedding and flexible to our needs. He designed a custom package for us, which included an engagement shoot. In scheduling the engagement shoot, Leo was also incredibly flexible: we wanted a beautiful day and, after a very cold early spring, Leo reserved an entire weekend for our shoot and assured us he could come on either Saturday or Sunday depending on what day looked like it would be the best weather. He always responded promptly as well to any questions we had. We ended up doing our engagement shoot on Saturday, April 12, 2014 and got so lucky with the weather: it was a beautiful early spring day. Leo recommended starting to shoot a few hours before the sunset and got to our apartment at around 4pm. He helped us decide on which outfits to wear/bring and which props would be the most fun to work with. We then began our photo adventure! We live right in New York City and Leo was so great with not only handling how much traveling we had to do (up on the subway to central park, etc.) but made the most of it - we have gorgeous photos from the subway and in front of random buildings we passed on our way to Central Park. In Central Park we were impressed by the way Leo seemed to able to find the best places to shoot and how fun the whole experience was. Leo is the perfect mix of giving you directions when you need it but also encouraging you to just be yourself and have a wonderful time, which we did. We ended up shooting until 9pm to get a variety of shots in Central Park and then some night shots back by our apartment and never noticed how long it took because of what a great time we had. Leo truly went above and beyond what we were expecting. Under a week later, Leo sent us a link to a website with 381 truly amazing photos, which were all edited beautifully and which he had clearly put a lot of time into. We loved them and even after narrowing it down had approximately 60 amazing ones to use for our Save the Dates, our wedding website, etc. We are so happy with our experience with Leo thus far and cannot wait for him to photograph our wedding this October 2014. We would highly recommend Leo as an engagement and wedding photographer.
---
Leo Timoshuk ~ Incredible Wedding Photographer
Reviewed on

3/24/2014
Jennifer K
My husband and I were married at Turning Stone Resort and Casino in NY in September 2013. We love our wedding photos! Leo captured the feel of our wedding day and we will cherish our memories through these photos forever. The personalities of our guests and my husband and I shine through in each photograph. Leo has a true gift for capturing a perfect moment. His arrangement of photographs is skillful and creative. Leo will do anything to get the perfect shots of your wedding, from laying down on the ground in his impeccable suit to helping you climb over flowerbeds. His portrait shots are gorgeous and everyone in the group photos looks comfortable and happy. Leo worked with us to create a package to accommodate our budget and our wishes. He traveled out of his way to meet with us at our location before the wedding to show us potential photo locations. On the day of the wedding he arrived in a dapper suit with a full complement of equipment. Leo's positive energy and creativity absolutely contributed to the success of our wedding day! Your wedding photos truly are an investment and I guarantee Leo will provide you with precious wedding photos. I went into my wedding day without any worries, knowing that our wedding photos would be beautiful.
---
amazing engagement AND wedding photos!!!
Reviewed on

11/06/2013
Allison b
Leo's photography was spectacular!! I highly recommend him!! He did our engagement session in August and we were able to play them on the screen during our first dance at our wedding (unbelievable shots) At our wedding on 10/19/13, he had a 2nd shooter who was also amazing. I emailed him pictures of ideas that I love before the wedding and he made sure to get shots that were similar to the ones that I loved. He has such artistic and unique ideas but also took some traditional photos (it was the best of both worlds) The biggest hit of our reception was the photo booth which he calls the "crazy booth." Everyone LOVED it!! It was more special than a regular photo booth. The photo quality is AMAZING and the pictures are uploaded online right away. All of our guests went crazy with it and they were able to download their pics online and keep them. It rained on our wedding day so I wish we had more time or took some shots in the rain but the couple hours outside that we had with him were awesome. He was there in the morning when we got ready and took some great shots of the guys and girls. He was there every step of the way throughout our day and went above and beyond to get some amazing shots. Not only did he take great pictures but he was also really easy going and got along great with every single family member and guest. Our bridal party loved him and his assistant. They both had really fun personalities which made it easy to pose for all of our pictures. He put together a slideshow of some photos right away so we have something to look through while we wait for the rest of them to be done. I can't wait to see the rest because I know they will be great!!
---
amazing photographer
Reviewed on

10/21/2013
Lisa R
Review written 10/21/2013 I Hired Leo after seeing his amazing work, I was of course nervous of how I would look (as all females are!) and if I should even get engagment pictures done. I cannot even begin to tell you how AMAZING my experience was working with Leo. He went above and beyond what we except from a photographer. He is so fun, energetic, & creative, he was running around and on the ground to get the perfect shots of us. His effort shows in his work! My fiance is not really a picture person and does not love to take photos but Leo managed to captured great shoots of us, that we will cherish forever. Leo is just amazing, anything I needed, questions I had were answered right away! As a future bride you have alot on your mind so waiting to hear back from someone is stressful! I can not begin to explain how many props we brought with us, including our dog! Leo made sure we used them all and any specific poses he MADE SURE we did them! I recommend Leo Timoshuk Photography to anyone looking for a photographer! I knew when planning our wedding that the pictures are the most important thing to us. The day will be over but we will always have our pictures so I did not want to get someone that did not have experience just to save money, our wedding photos are not something we are willing to compromise. Knowing that we will have someone who we love working with and feel comfortable with capturing us on the most important day of our lives, our wedding day, definitely relieves some stress! ----------------------------------- Review written 11/26/2014 When I first got engaged and had to go over the budget and see what we wanted to spend where I said I was willing to make cuts anywhere but the photos. I knew that was what will be with me forever and they were the most important thing to me. I wanted to make sure I picked the right photographer. I met with a few and after meeting with Leo his work,the colors, the pictures, his passion really outshined any one else. His work side by side to others I met with was not even comparable. I am so glad I went with Leo he was a joy to work with very helpful and flexible with any changes. He has different packages so I recommand meeting with him. Once you meet with him and see his love of what he does you will not want to go with any other photographer. Our wedding pictures were done a lot earlier than what we agreed on in the contract and he also had a gorgeous slide show ready for us to view a few days after the wedding. I can not say enough about how wonderful Leo is!
---
Nothing short of amazing!
Reviewed on

10/20/2013
Jessica C
My fiance and I chose to go with Leo as our engagement and wedding photographer for our fall 2014 wedding. Leo shot our engagement photos on a beautiful fall afternoon last weekend. Our shoot was supposed to be 2 hours long; however, Leo spent more than 3 hours with us, continuing to set up stunning photo opportunities even after the sun had set. His enthusiasm throughout our shoot was contagious and helped ease the nervousness that my fiance and I had about being photographed. To top it off, we received our gorgeously edited photos only a week later!! Leo truly goes above and beyond with both time and effort for his couples. We can't wait for our wedding day, knowing that Leo is absolutely going to capture every special moment in the most beautifully artistic, professional, and stunning way!
---
Send Message