Hayley Paige Gets Honest About Finding Love Again & Second Weddings
"My first marriage didn't work out the way I planned, but that didn't have to hold me back from hoping that my fairy tale was out there."
Photographer: Aaron Richter,Fashion Styling: Shelley Brown,Makeup: Christina Reyna using Urban Decay Cosmetics at Ray Brown Pro,Hair: Jackie Seabrooke,Prop Stylist: Sonia Niki
Bridal designer Hayley Paige opens up to The Knot about finding love after divorce, planning a wedding for the second time and why she's passionate about sharing her story.
What's your outlook on second weddings in general?
I'm such an advocate for love and marriage in all capacities and for everyone. And that's the beginning and end of it in my mind, because when anyone is blessed with love in their life, I think it should be celebrated in any way that they see fit. There is no such thing as a "second" wedding—it's a wedding.
Do you think there's a stigma associated with them?
Yeah, but you don't have to feed into it. I'll even admit to the fact that growing up, I never intended to get divorced. I wouldn't wish that on anyone. But it's about moving forward with grace so that you're ready to accept love when it happens again. And it will happen again. I love spreading that message. You don't get just one shot at finding true love.
Do you think the rules change when getting married for a second time?
Love should be celebrated. You're never too old or too broken or too whatever to experience a fairy tale— everyone is deserving of love. It shouldn't be something that can be defined by anyone else. The celebration of your love story is something only you should dictate. It shows an incredible sense of bravery to celebrate love after experiencing a loss, and if you're open, wonderful things can happen.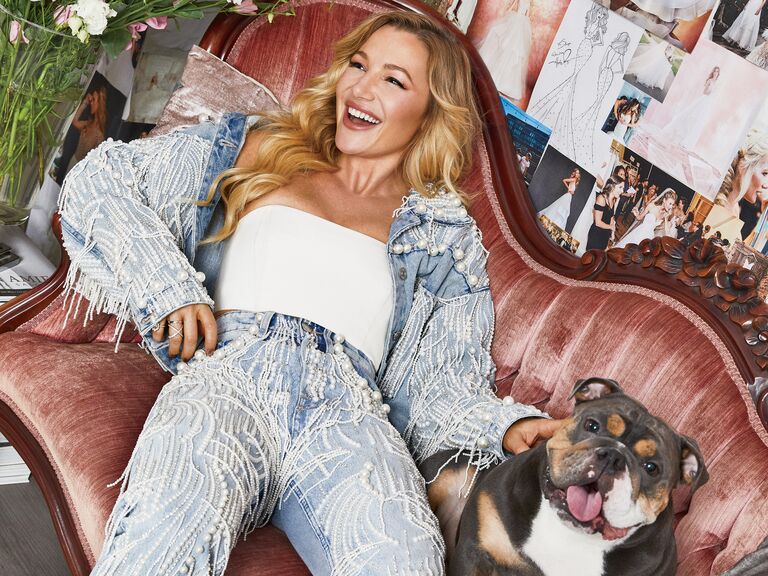 Why was it important to your to share your story on social media?
My first wedding was so public, it was even on Say Yes to The Dress. I felt I had a responsibility to share my story. It's easy to get into the habit of showing only your highlight reel on social media—there's a pressure to always post the best version of yourself. I felt it was important to be vulnerable because that's how you break down barriers and connect with real brides and people. My first marriage didn't work out the way I planned, but that didn't have to hold me back from hoping that my fairy tale was out there. I learned the most powerful thing I could do was move forward with my life, exist in the present and get excited about the future. If I'd been unwilling to get excited about Conrad when I first met him because I was still tethered to my past, I would have missed out on the love of my life.
What's your favorite thing about your fiancé?
Serendipity. The word itself just means the happenstance of something wonderful that comes out of nowhere. It perfectly describes the way I met Conrad and the way our personalities complement each other. I didn't understand what soul mate meant before I met him. There's something magnetic between us. I can't explain it. I can't put it into words, but I'm certainly grateful it's there. He showed me early on what an incredibly thoughtful and loving person he is. He's not just a soul mate, but also a teammate. He always says exactly what I'm thinking. You know, he may not be my first but he is certainly my last—at last.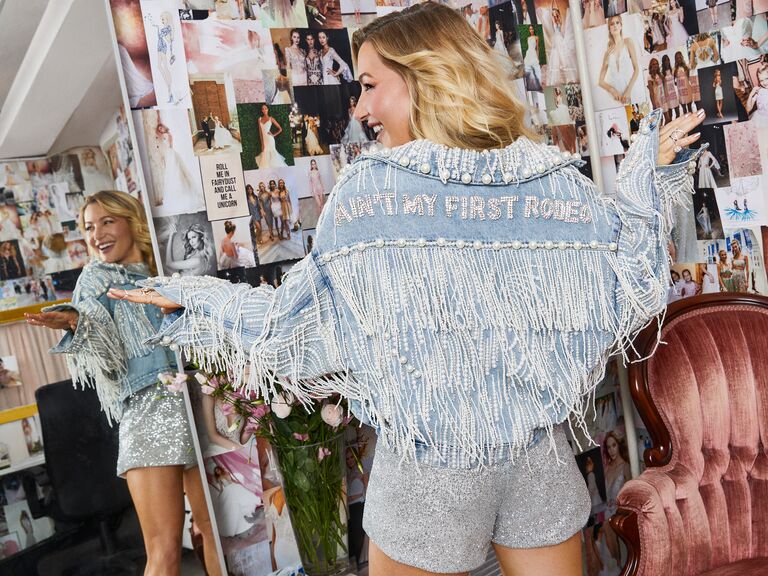 Do you have a specific vision or vibe in mind for your day?
There's likely going to be an element of Southwestern chic since he's from Austin and I'm from the West Coast. We also want to use Mother Nature as a backdrop. Going to Burning Man for the past two years has changed our sense of adventure. We were out of our comfort zones and really out in nature. We live in New York, so when we get a moment to be out in a gorgeous environment, we really treasure it. I also don't think we're going to be as beholden to the structure of a traditional wedding. We want something that feels experiential with a sustainable approach.
What's your advice to someone planning a second wedding?
Be unapologetically optimistic, because your mind-set is everything. You want to go into it feeling like it's an entirely new chapter. It's just a wedding—and it's your wedding. It doesn't have to be labeled a second, or a third or whatever. It's an amazing moment. You go and have yourself a fairy tale.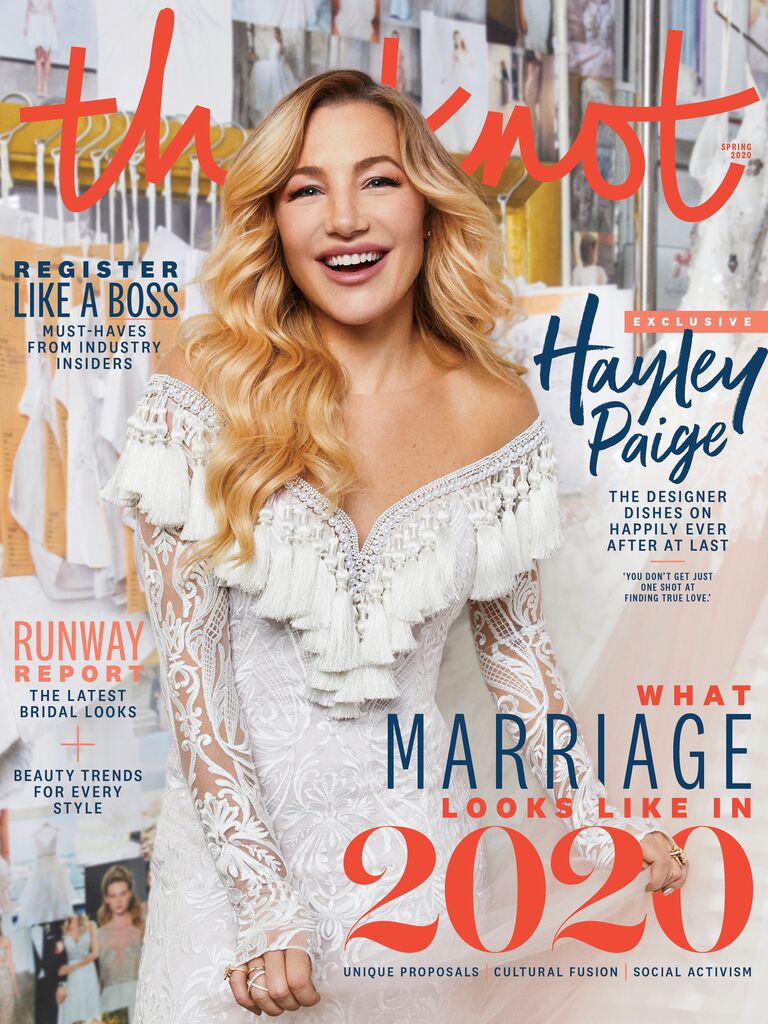 Pick up a copy of The Knot Spring 2020 issue to get even more insight into what modern love looks like in 2020, essential wedding and planning advice, inspiration from real couples and more.