The Knot Magazine Subscription Details
Find out how to get a subscription of The Knot magazine, where to buy the wedding magazine in stores and online—plus what's in the new issue!
by The Knot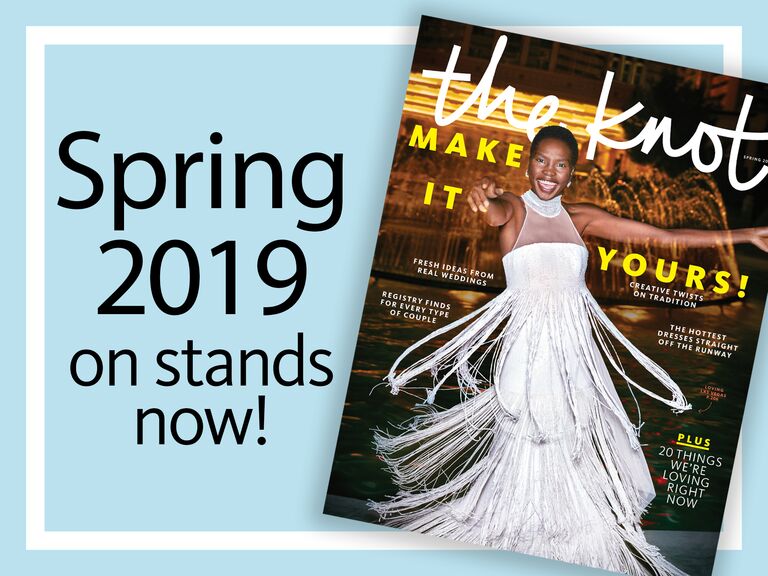 Your search for the perfect wedding magazine is officially over. The Knot spring issue has tons of wedding ideas and style tips to help you plan a day that's totally you. Interviews with industry tastemakers? Check. Dress trends brought to you straight from the front rows of Bridal Fashion Week? Of course. Plus, must-have tools that will help you stay organized. In other words, The Knot magazine is your absolute go-to for all things wedding planning.

Oh, and did we mention we have digital subscriptions to The Knot magazine? You can get a yearlong The Knot magazine subscription right now on your NOOK or tablet via Google Play, Amazon and NOOK. You can also get the magazine on your iPhone or Android via Zinio. Every season, a new issue of The Knot magazine will be delivered seamlessly to your tablet the minute it hits newsstands. That's four magazines and literally thousands of photos, hundreds of pages of fashion and style advice, and countless tips that will guide you through every step of the planning process.
And if you're a more tear-and-share kind of couple, you can order the latest issue of The Knot magazine at The Knot Shop and it will be delivered right to your door. You can also find copies at Walgreens, Michaels, Target, Rite Aid, Stop & Shop and more. As if you needed any more convincing, here's a sneak peek of our favorite stories from the latest issue.
In the Spring 2019 Issue of The Knot Magazine:
1. 20 Things We're Loving Right Now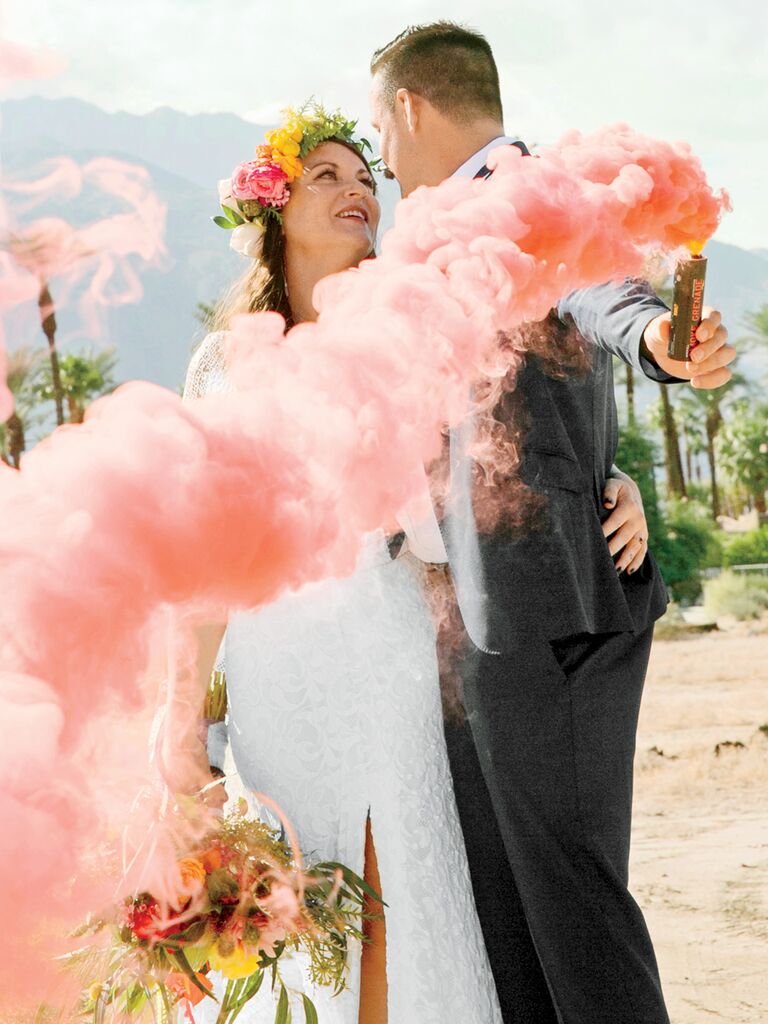 From colorful smoke bombs to regal wedding dresses, get inspired by our annual list of the freshest (and most stylish) ways to tie the knot.

2. Loving Vegas
Ready to hit the fashion jackpot? These 10 glamorous wedding looks don't just dazzle—they're guaranteed winners. 

3. Your Registry, Your Way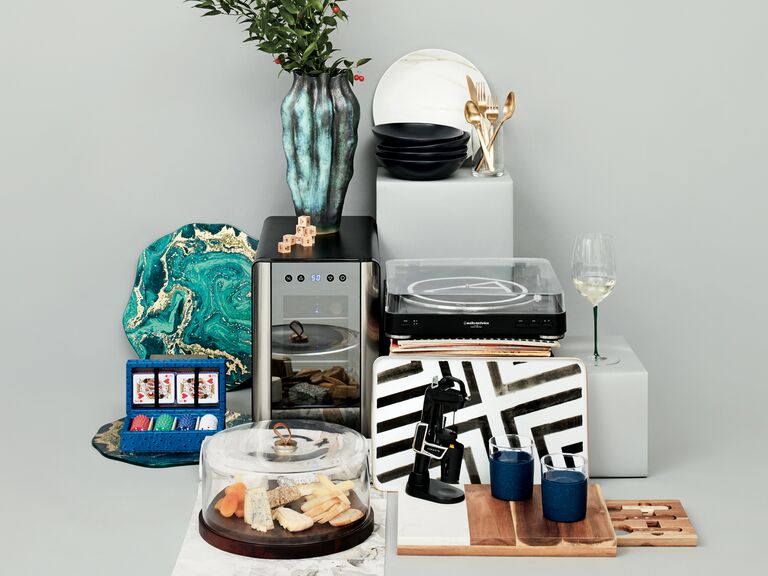 A wedding registry packed with personality will help you kick off newlywed life with everything you actually need.

4. Traditions With a Twist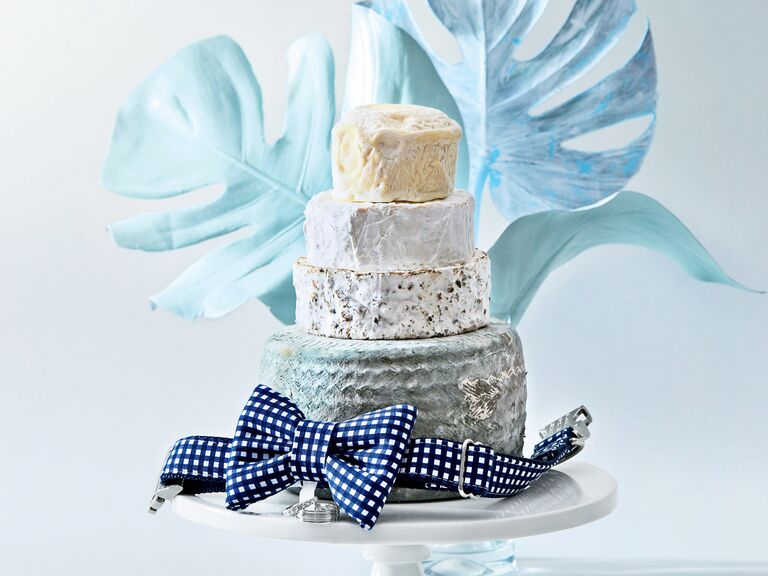 See our favorite ways to break the rules, reinvent old favorites and create new traditions of your own.

5. The Best All-Inclusive Honeymoons
Forget what you think you know about all-inclusive vacations. These stress-free honeymoon escapes are fresh, sophisticated and luxurious—without the hassle or price tag.