Planning a Wedding? Read These 6 Stories in the Latest Issue of The Knot
We have all the top trends and advice for you.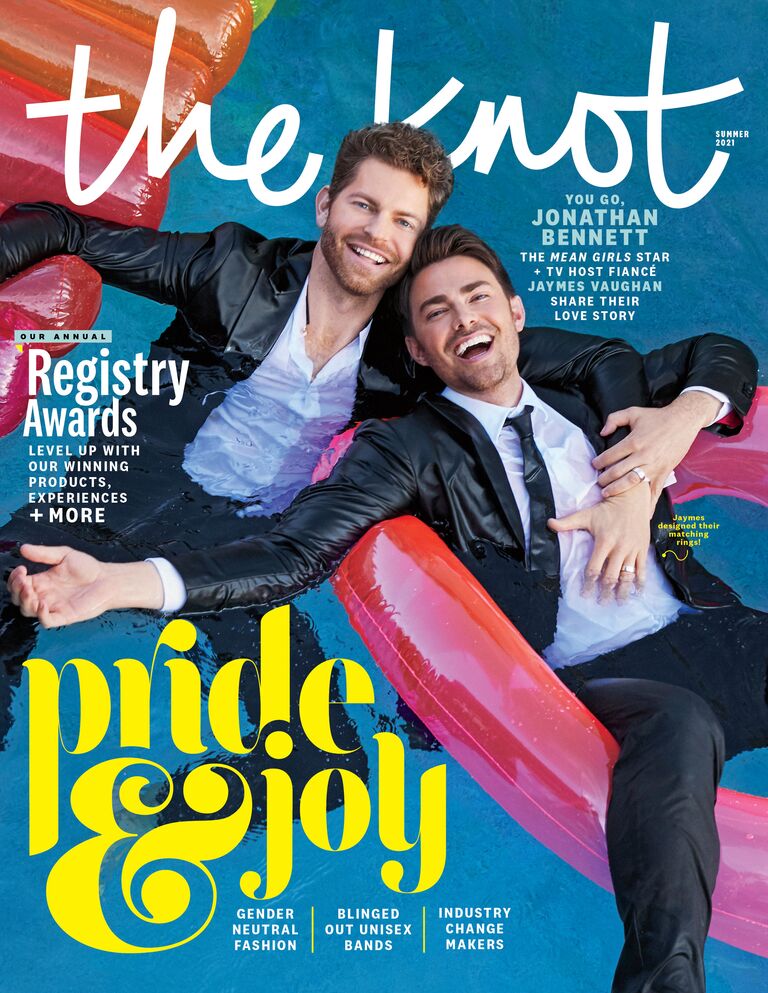 Easton Schirra,Fashion Styling: Lisa Marie Cameron,Prop Styling: Courtney de Wet,Grooming: Grace Phillips for Save Me From and Kypris/TraceyMattingly.com
We have included third party products to help you navigate and enjoy life's biggest moments. Purchases made through links on this page may earn us a commission.
Whether you're newly engaged or a seasoned planner, The Knot digital magazine is a must-have planning resource. Our quarterly magazine is released according to seasons (fall, winter, spring and summer), and each comes with all the information and inspiration you need to plan a wedding that is yours (truly). In each issue, you'll find planning tools like our comprehensive checklist, must-know tips from top experts, fashion trends, gorgeous styled shoots to inspire your vision and fresh Real Weddings from couples just like you. 

Beyond the magazine, The Knot offers extensive wedding planning resources. Whether you need help creating a timeline, managing your budget, or starting a registry, we've got you covered. Couples can download The Knot App for the ultimate wedding planning resource (that also conveniently fits in your pocket). We also offer all the etiquette and advice you need to help you plan everything from the bachelorette weekend to your reception exit.
If you're in search of wedding pros to help execute your dream wedding style, you can also find the best vendors (from DJ to wedding planner) on The Knot. If you want ideas from real couples, find additional vendors in our Real Weddings section. 
Due to the coronavirus pandemic, we're inspiring to-be-weds to plan their nuptials from home. The easiest way to enjoy the newest magazine is to head over to Issuu and virtually flip through. Additionally, when you sign up for TheKnot.com, you'll see a pop-up asking if you want us to send you a free print magazine. If you say yes, we'll ask for your address and deliver our summer issue hot off the press. Additionally, you can purchase an issue online at The Knot Shop and have it delivered right to your door.

If you're more into consuming your favorite publications on a device, The Knot digital magazine subscription is the option for you. Grab your NOOK or tablet via Google Play, Amazon and NOOK, and sign up for a yearlong subscription. You can also get the magazine on your iPhone or Android via Zinio. Every season, a new issue of The Knot digital magazine will be delivered seamlessly to your tablet the minute it hits newsstands. That's four issues filled with wedding inspiration: imagine thousands of photos, hundreds of pages of fashion and style advice and countless tips to guide you through every step of the planning process.
The Knot Summer 2021 issue is all about celebrating Pride. In the cover story, Mean Girls star Jonathan Bennett and his TV host fiance Jaymes Vaughn share their love story. In an exclusive interview with The Knot, the couple opens up about why they're purposely loving out loud to bring more visibility and representation to the LGBTQ+ community. Jonathan and Jaymes, who met up with us for a poolside photo shoot in Palm Springs with their adorable pup in tow, also dish on their movie-like meet-cute and the story of their engagement. 
The issue also covers other topics, including our trend report highlighting of-the-moment looks—from dramatic pantsuits to shorter hemlines—and bold beauty inspiration from real couples who rocked vibrant wedding-day visages. Additionally, we highlight America's off-the-beaten-path parks so you can add these lesser-known state and national parks to your honeymoon must-visit list. 
As the pandemic continues, The Knot is here every step of the way to help you plan your wedding, your way. Even in a pandemic, love is not cancelled. We're here to help you live loud and proud in and through your nuptials. Take a look at some of our favorite stories in this season's magazine, below.
Loud & Proud

After four years of courtship, Jaymes Vaughn proposed to Jonathan Bennett with a love song. The couple opened up to The Knot in an exclusive interview about what initially sparked their relationship, how the musical proposal went down and what's in store for their wedding. "We're breaking away from tradition a bit, because what's the point? It's your wedding. You can do whatever you want. There are no rules. We only think there are rules," they proclaim in The Knot Summer 2021.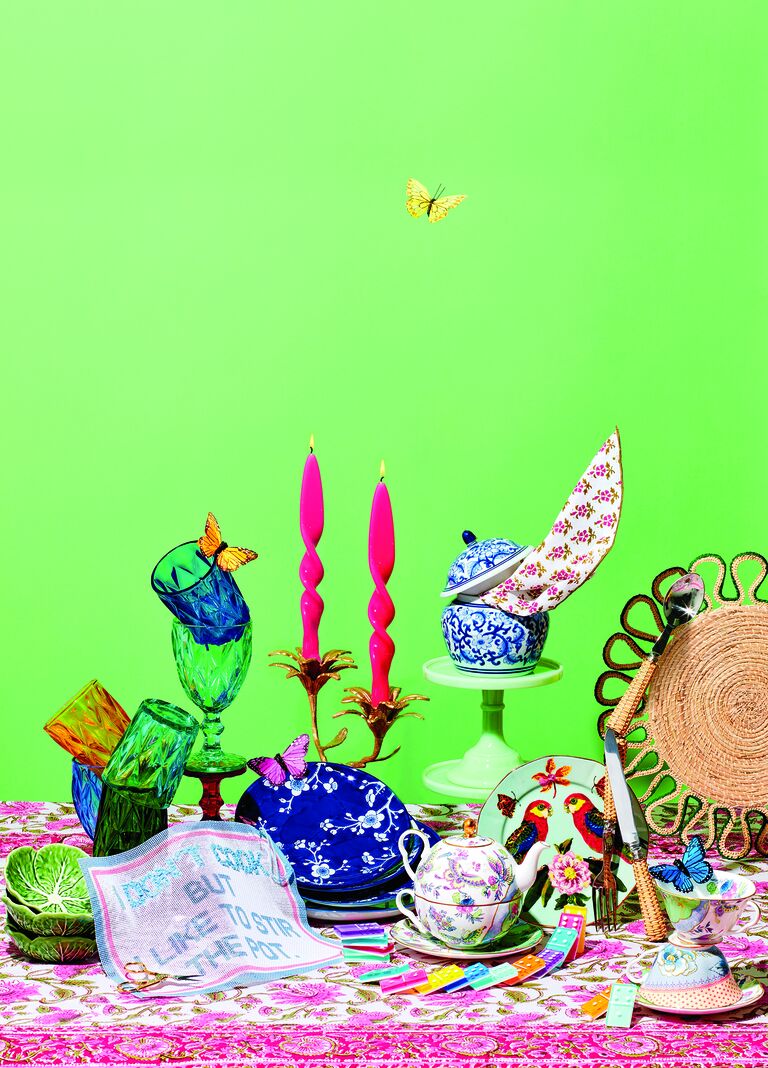 New + Now
Stay in the know about of-the-moment wedding trends with the help of this roundup. From a look at five of our favorite inclusive beauty brands to a peek at some of our best recent fashion launches (we dish on a shoe collab from Sarah Flint and Jung Lee plus a ring collab with Jenny Packham and Helzberg Diamonds), these previews are here to ensure you're planning with the latest and greatest resources available to you. Additionally, we're offering up need-to-know stats from The Knot 2020 Real Weddings study and a helpful blueprint to building the most epic charcuterie board for your engagement party or just because. 
We're also taking a deep dive into the new design trend taking up residence in Insta feeds and IRL: grandmillennial style. The old-school look is approachable yet formal, rooted in feelings of nostalgia. It's a modern sense of style that honors the past: think blue-and-white china, wicker details and prints for days. Best of all, it's homey and centered around entertaining your people. Trust us, you're going to want to incorporate a touch of grandmillennial beauty into your big day.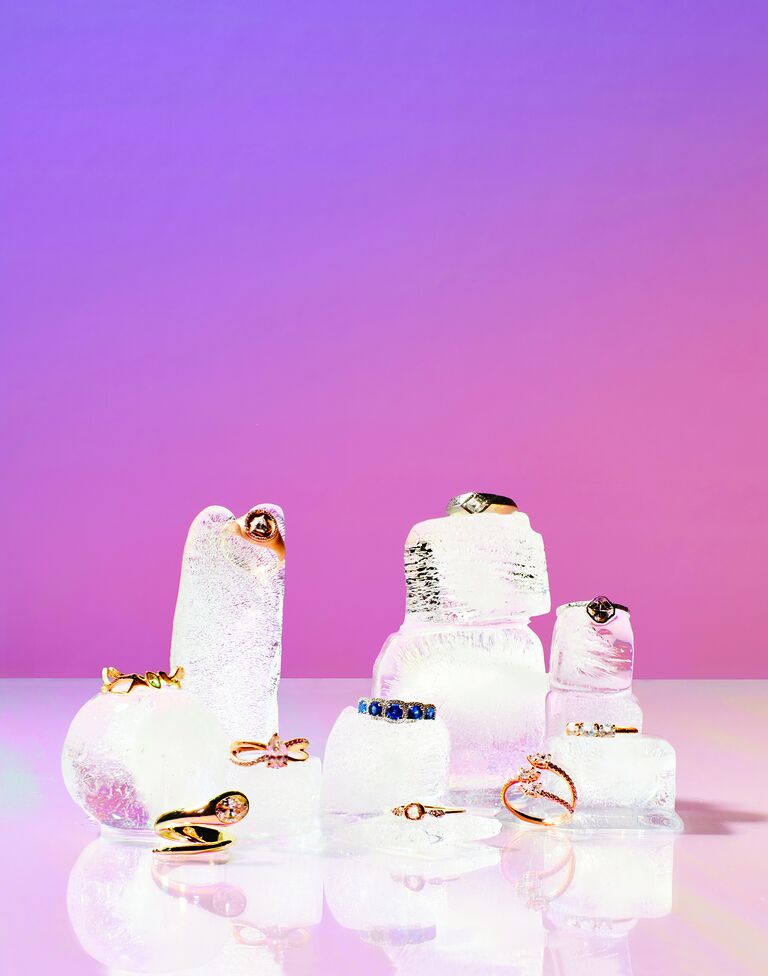 Frost Yourself
Gender-neutral rings aren't limited to plain bands. From designs dripping in ice to subtle shine, the coolest bling is all about sparkle—no matter how you identify. From asymmetrical designs to über modern pavé and micropavé rings, you'll want to frost yourself with each and every one of these rings. In addition to highlighting sparklers you'll love, we explain the major differences between four of the most common metals so you can make an informed choice when it comes to settings.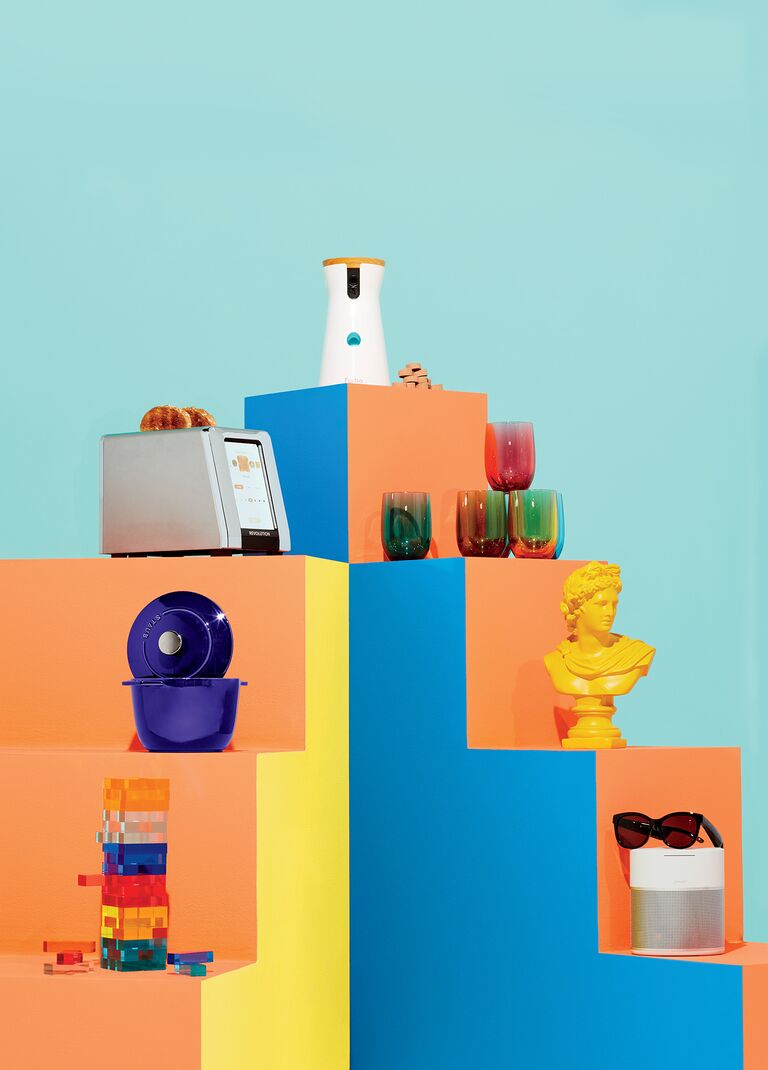 The Knot Registry Awards
Creating a wedding wish list can be equal parts fun and daunting. Coming off a year of a lot of time spent at home, we're guessing you fall into one of two camps: we need to upgrade everything or we have too much stuff. Or maybe you're somewhere in the middle. From value-driven purchases to memorable experiences, we're here to help with our annual expert picks and tips.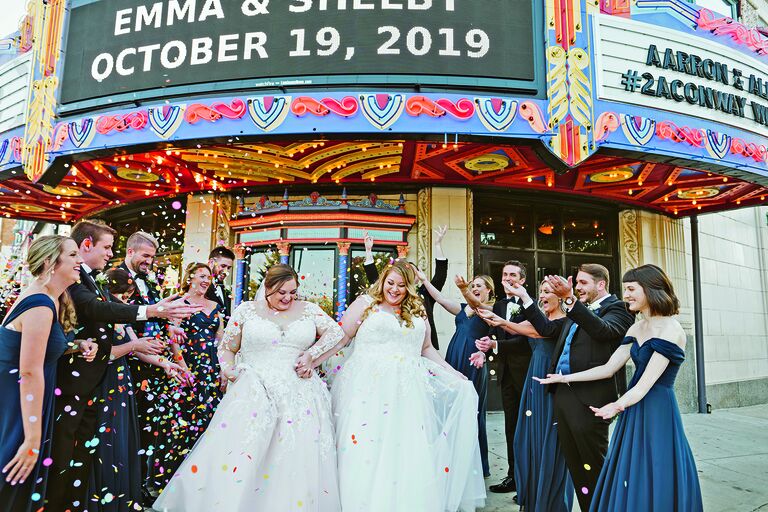 Pro Love
Industry-leading changemakers are celebrating the strides the wedding industry has taken while inspiring further activism and support of the LGBTQ+ community.
Planning an inclusive wedding takes intention. That's why we tapped some of our favorite wedding vendors who are using their businesses not only to help couples plan epic celebrations, but as platforms of pride. They are championing inclusivity surrounding sexual orientation and gender identity. These pros are helping couples look at wedding planning as not just a chance to create a memorable event, but also as an opportunity to foster meaningful change in the world.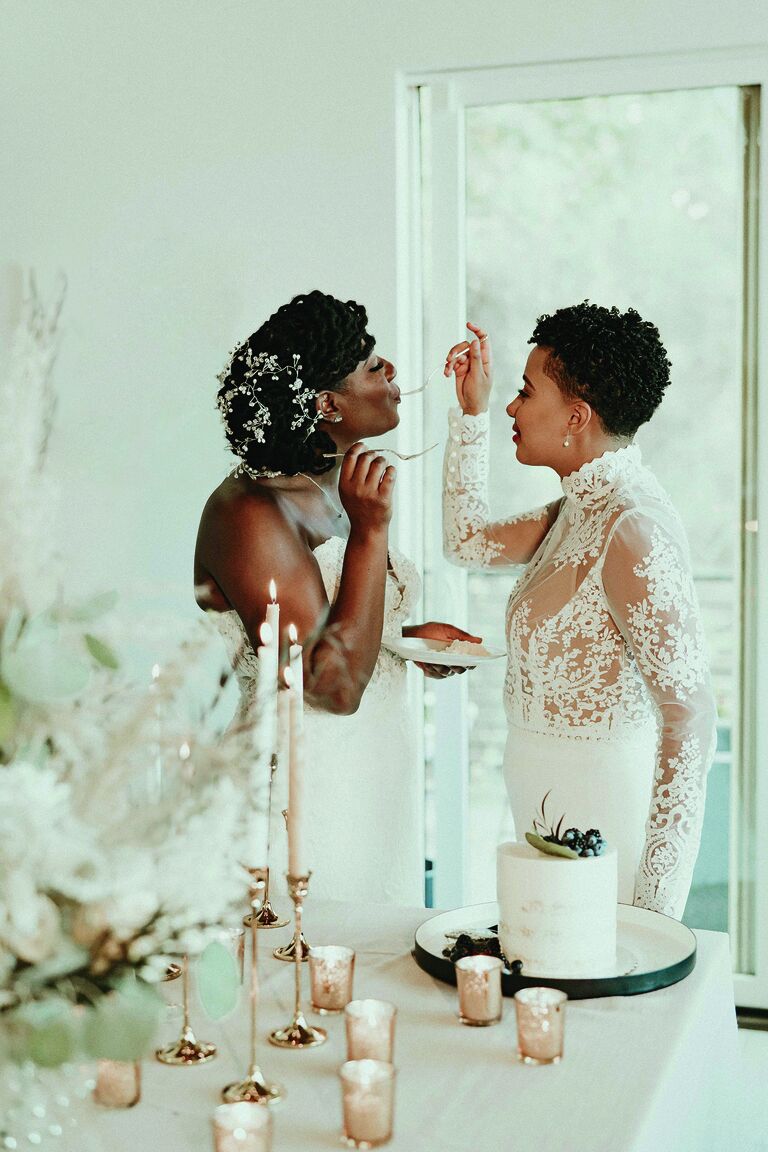 Real Weddings 

If you're searching for more inspiration, consider looking to other couples. In each issue, we select a handful of real couples who made their wedding completely their own. In our Summer 2021 issue, we have everything from a succulent-filled Austin wedding and a lemon-inspired poolside microwedding in sunny California to a boho elopement in the North Carolina mountains filled with pampas grass. We also share one couple's intimate Indian coastal wedding and a glam pink-centric celebration in Maryland. Each couple's big day was uniquely their own and the aesthetics run the gambit from modern to rustic. The thing they all have in common, however, is that they're a great source of inspiration to current to-be-weds.