The Knot Magazine Subscription Details
Find out how to get a subscription of The Knot magazine, where to buy the wedding magazine in stores and online—plus what's in the new issue!
by The Knot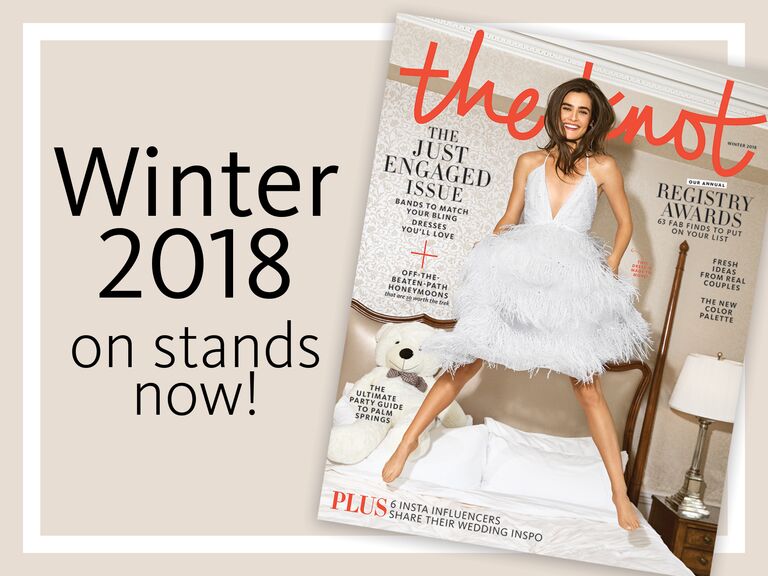 Your search for the perfect wedding magazine is officially over. The Knot winter issue has tons of wedding ideas and style tips to help you plan a wedding that totally matches your personal style. Interviews with industry tastemakers? Check. Dress trends brought to you straight from the front rows of Bridal Fashion Week? Of course. Plus, must-have tools that will help you stay organized. In other words, The Knot magazine is your absolute go-to for all things wedding planning.

Oh, and did we mention that we have digital subscriptions to The Knot magazine? You can get a yearlong The Knot magazine subscription right now on your NOOK or tablet via Google Play, Amazon and NOOK. You can also get the magazine on your iPhone or Android via Zinio. Every season, a new issue of The Knot magazine will be delivered seamlessly to your tablet the minute it hits newsstands. That's four magazines and literally thousands of photos, hundreds of pages of fashion and style advice, and countless tips that will guide you through every step of the planning process.
And if you're a more tear-and-share kind of bride, you can order the latest issue of The Knot magazine at The Knot Shop and it will be delivered right to your door. You can also find copies at Walgreens, Michaels, Target, Rite Aid, Stop & Shop and more. As if you needed any more convincing, here's a sneak peek of our favorite stories from the latest issue.
In the Winter 2018 Issue of The Knot Magazine:
1. "The Knot Registry Awards"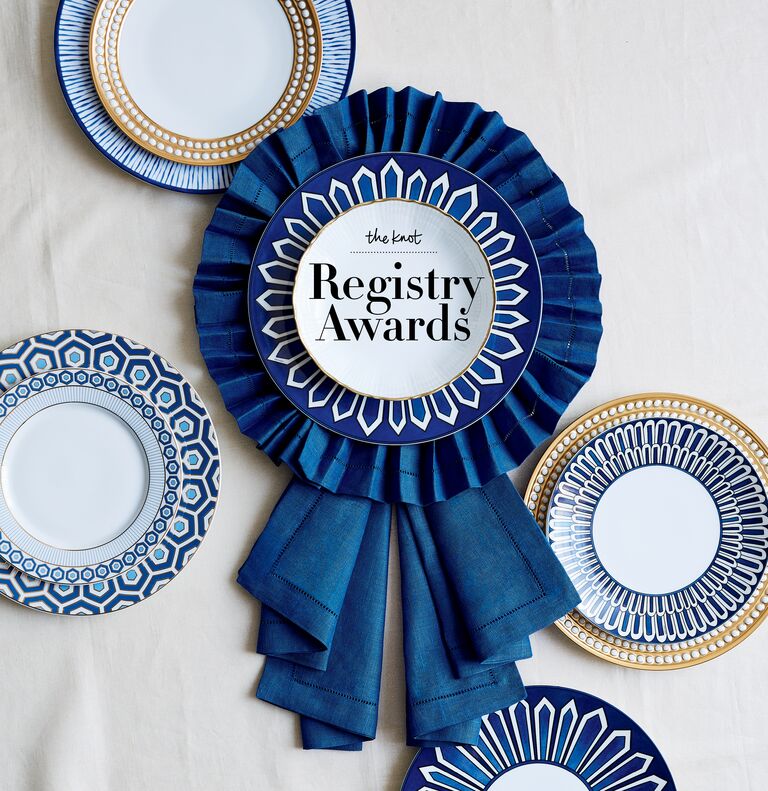 We've rounded up the best of the best registry picks—from out-of-the-box extras to classic essentials—to help you kick off newlywed life in style.

2. "Elements of Style"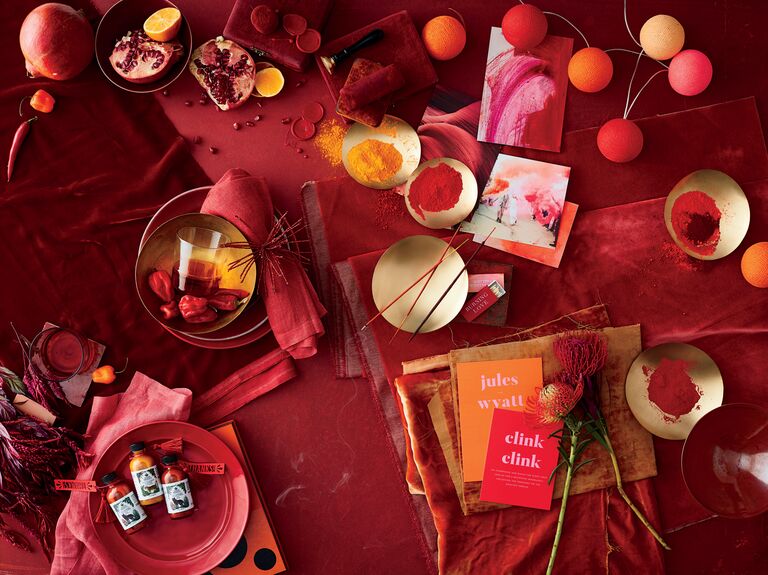 Earth, fire, water and air—what do they all have in common? They're Mother Nature's mood board. See four stunning wedding palettes inspired by the elements you'll want to steal for your celebration.

3. "The Suite Life"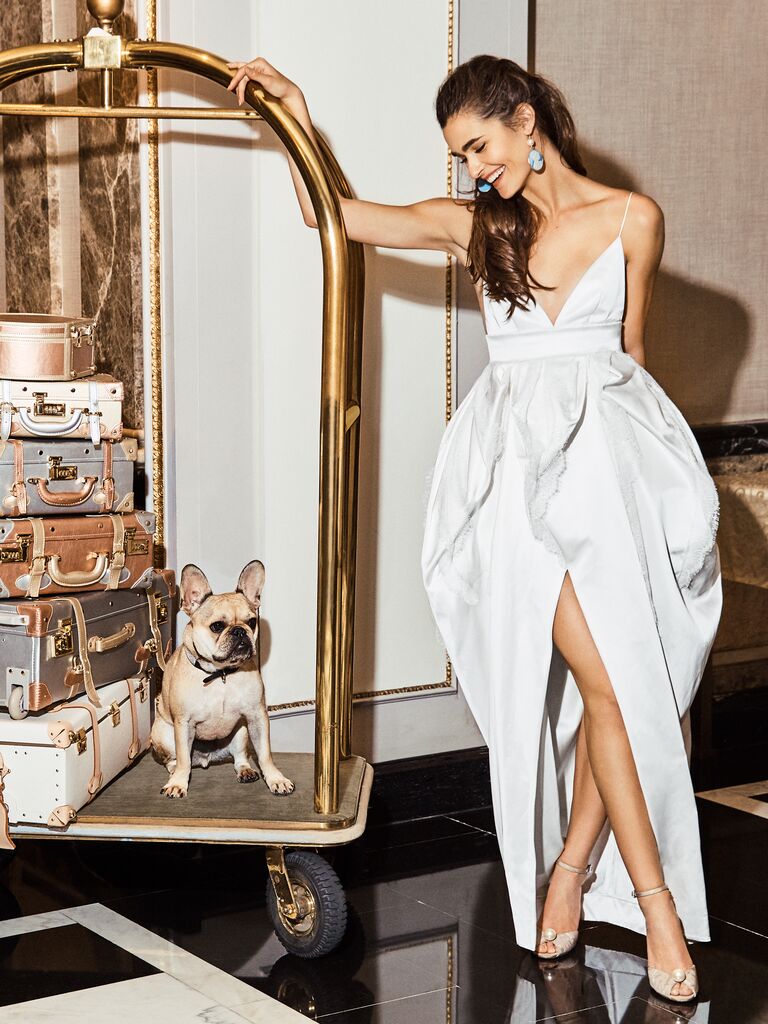 This season's hottest wedding dresses get an upgrade thanks to bold hues, opulent embellishments and flirty silhouettes.

4. "The Most Influential Weddings of the Year"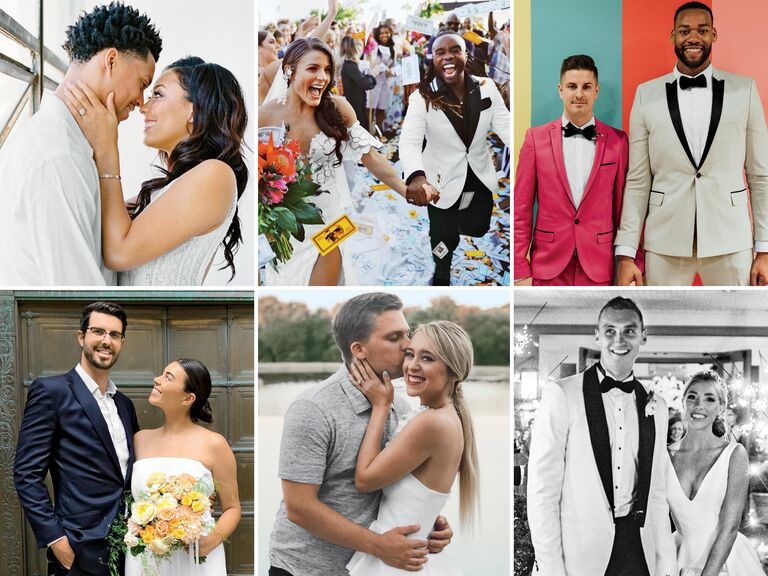 We tapped six Instagram influencers for a behind-the-scenes look at their unique wedding journeys—and you're about to be obsessed.
5. "Off-the-Grid Honeymoons"
You deserve a beautiful honeymoon that won't set you back. See our mix of price-conscious hotels, low-key restaurants and shoulder-season travel months that make even the dreamiest getaways possible.