Planning a Wedding? Read These 7 Stories in the Latest Issue of The Knot
We have all the top trends and advice for you.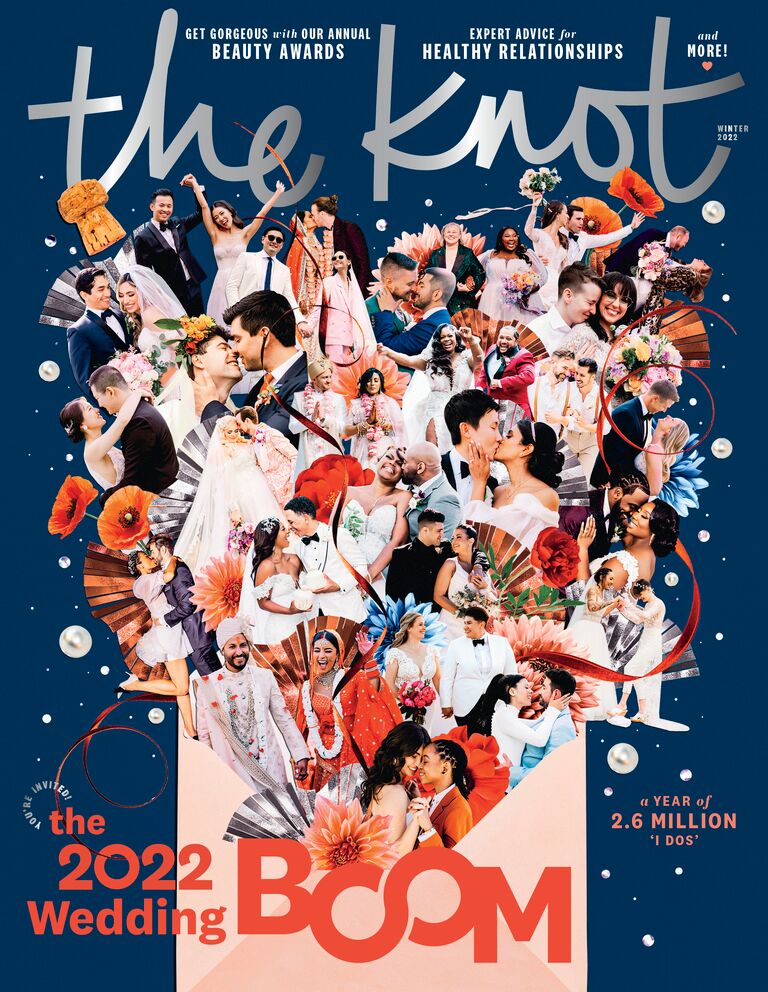 Collage: Mindy Byrd,Art Direction: Sarah Evans, Visuals Editor: Kelsey Pillischer, Story Editor: Hannah Nowack,Photographers: Alyssa Rose, Connie & Stewart Uy, Jenny Fu, Andra Ogden & Liv Schultheis, Bo Shim, Taylor Ochoa,Terri Baskin, Stanley Babb, Anya Kernes, Sylvie Rosokoff, Todd Danforth & Adam Neal, Mary Costa, Evelyn R. Avila
We have included third party products to help you navigate and enjoy life's biggest moments. Purchases made through links on this page may earn us a commission.
Looking for the best wedding magazine? Whether you're newly engaged or a seasoned planner, The Knot Wedding Magazine is a must-have planning resource. Our quarterly magazine is released according to seasons (fall, winter, spring and summer), and every single issue comes with all the information and inspiration you need to plan a wedding day that is uniquely your own.
In each issue, The Knot Magazine covers everything from planning tools like our comprehensive checklist to must-know tips from top experts and wedding vendors. We also dive into wedding fashion and beauty trends by highlighting of-the-moment wedding dresses, hairstyles and more to inspire your dream wedding vision.
Each issue of the wedding magazine also includes wedding registry must-haves and travel ideas, such as honeymoon destinations to have on your radar. The magazine showcases gorgeous styled shoots with their pulse on wedding trends to inspire your perfect wedding style plus fresh Real Wedding stories with wedding photos from couples just like you. In short, we have all the wedding ideas you could possibly need, from bouquets to rehearsal dinners to wedding gowns and more.
Beyond the magazine, The Knot offers extensive wedding planning resources. Whether you need help creating a timeline, managing your budget, finding a wedding planner, wedding photographer or other expert pros, starting a wedding registry, or building a wedding website, we've got you covered. Couples can download The Knot App for the ultimate wedding planning tool or browse our Marketplace to find the very best pros to bring your big day to life. No matter what your planning needs are, we're here to help you along every step of the journey—so grab a copy of The Knot Magazine and get planning!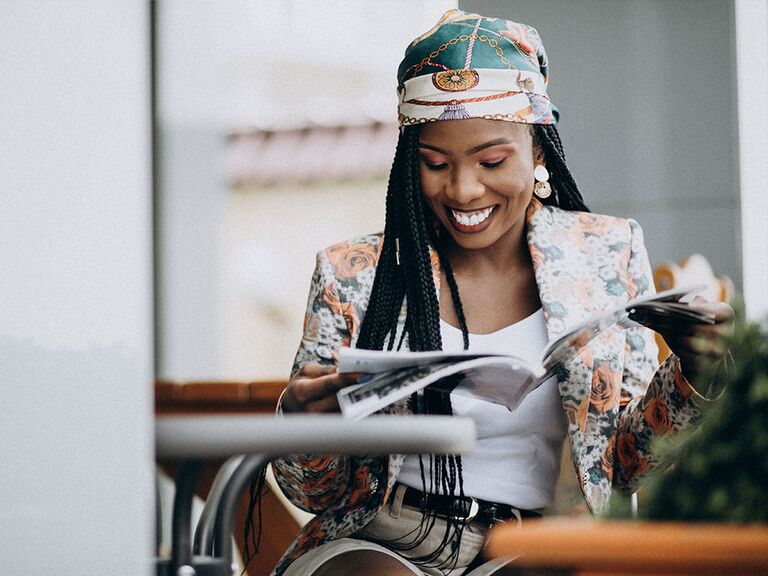 Where to Read and Buy The Knot Magazine
Looking for wedding ideas a wondering "where can I buy a copy of The Knot Magazine?" Whether you live in New York, the Carolinas, California or somewhere in-between, the good news for you is that there are multiple convenient ways to get your hands on both physical copies of the latest issue as well as The Knot digital magazine.
Issuu E-Reader
The easiest way to enjoy the newest magazine (for free!) is to head over to Issuu and virtually flip through from cover to cover. Simply scroll through spread after spread of inspiration from the comfort of your browser.
Newsstands
The Knot's print magazine is sold on all major newsstands across the United States, from California to New Jersey and everywhere in between. Pro tip: the magazine section of Barnes & Noble is a great spot to snag a few copies.
The Knot Shop
Additionally, you can purchase an issue online at The Knot Shop and have it delivered right to your door. While you're shopping for the latest issue of The Knot Magazine, couples can also add many other planning tools from The Knot to their carts before checkout—from our planning binder that'll help keep you organized during your journey to the altar to our honeymoon journal for your dream postwedding vacation.
Online Retailers
If you're more into consuming your favorite publications on a device, The Knot digital magazine subscription is the option for you. Grab your tablet via Amazon and Zinio, and sign up for a year-long subscription.
Every season, a new issue of The Knot digital magazine (with one of our iconic The Knot cover stars!) will be delivered seamlessly to your tablet the minute it hits newsstands. That's four issues filled with wedding inspiration: imagine thousands of photos, hundreds of pages of fashion and style advice and countless tips to guide you through every step of the planning process.
7 Must-Read Stories in The Knot Magazine Winter 2022
Now that you know how to get your hands on a copy of The Knot Magazine, it's time to take a peek at all the goodness awaiting you in the latest issue. In the Winter 2022 issue, The Knot is taking a look at the Wedding Boom, the latest and greatest beauty products and even relationship wellness—take a peek into the wedding magazine below.
1. The Boom and Beyond
Every couple and every wedding is unique. So how does an industry that's shaped by personal love stories evolve when there are millions of celebrations taking place? The wedding boom is about more than sheer numbers: 2022 reinvented the wedding landscape in ways that are here to stay.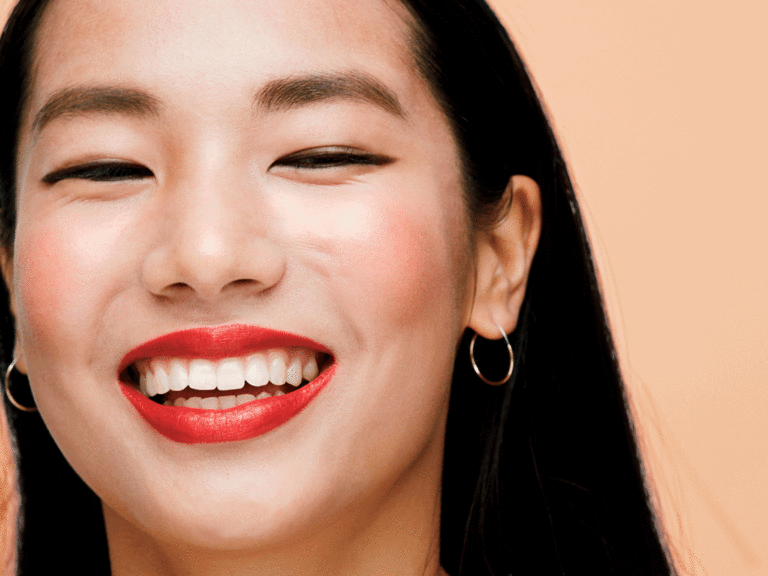 We tested hundreds of products to find the best of the best for your wedding beauty arsenal. The end result? Everything you need to get gorgeous for your day.
These must-haves stand up to happy tears and daylong celebrations—all while looking amazing in high-definition photos.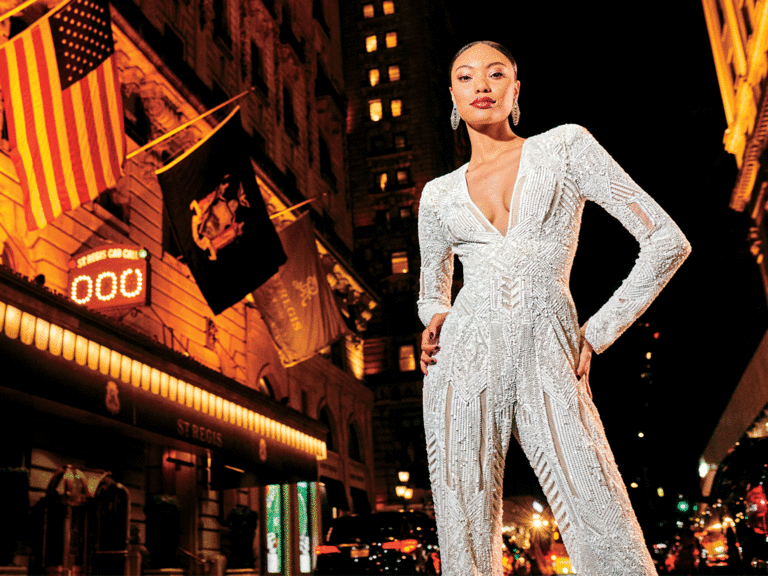 3. Own the Night
Our new motto where wedding fashion is concerned? Let loose and live it up. inspired by the night-luxe aesthetic, this season's hottest fits are all about sparkle, decadent details and sultry silhouettes that evoke the glamour of an evening on the town.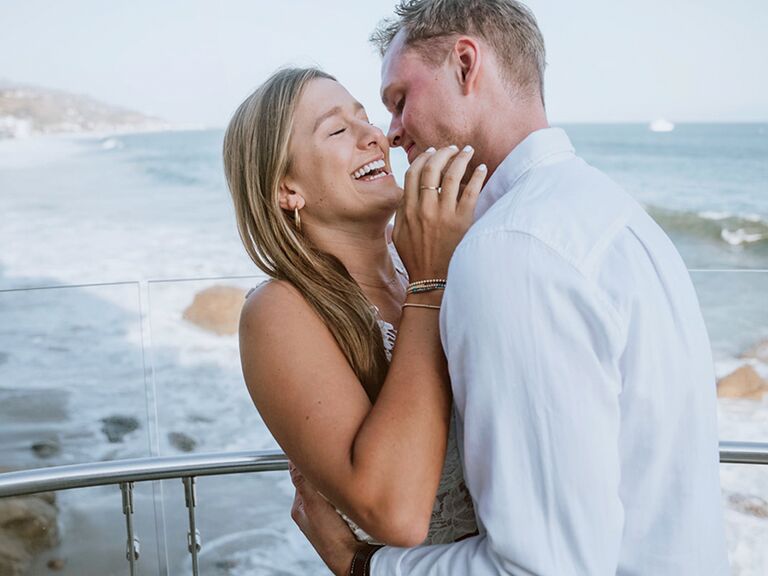 4. Why I Won't Let My Husband Comment on My Body
TEDx speaker Victoria Garrick, a 2022 bride, former Division I athlete and the creator of the #RealPost movement, shares why establishing this boundary with her partner was essential.
Victoria Garrick is a content creator and podcast host whose mission in life is to encourage all people to embrace their authentic selves. After struggling with a binge-eating disorder and depressive episode in college, she became a passionate advocate for mental health and body-image issues.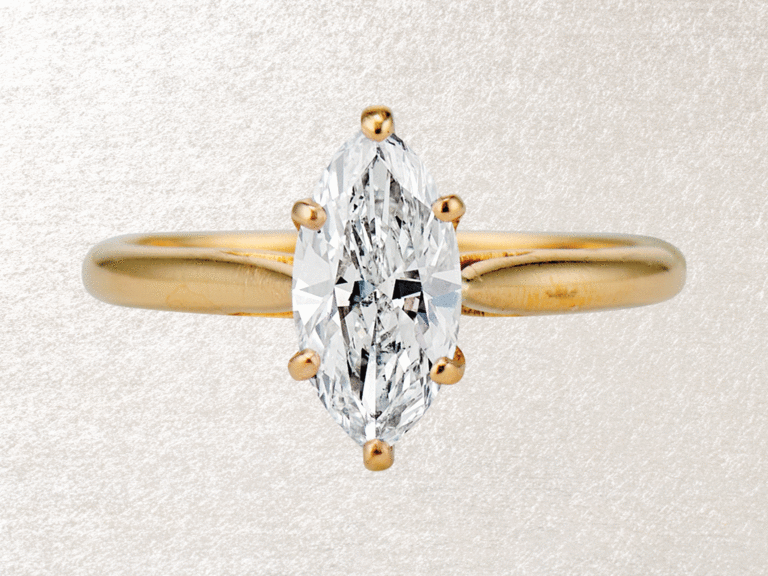 5. The Shape of You
Finding the right engagement ring is all about personal preference, and there's no shortage of stunning sparklers out there. but which diamond shape suits you best? Answer the questions below to find the best bling for your sense of style—plus, get the deets on what differentiates one stone shape from another.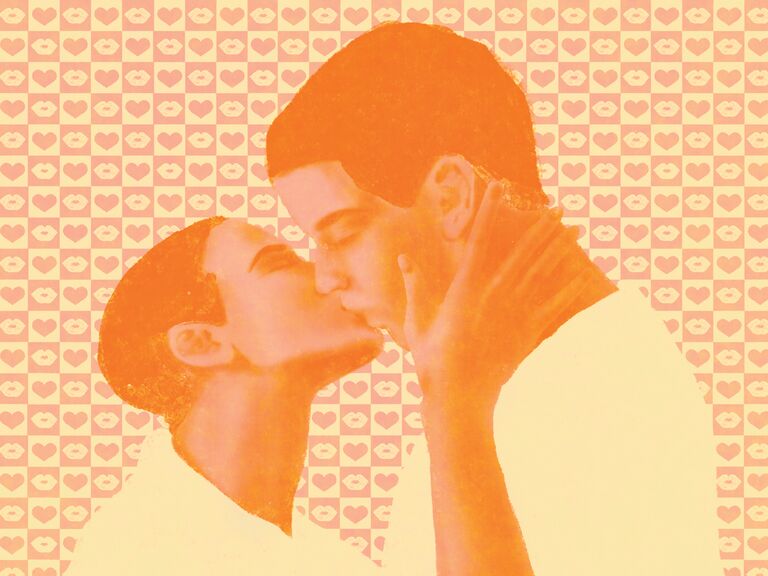 6. Let's Talk About Love
Nurturing your relationship ahead of your wedding day (and beyond) is what marriage is all about. we tapped the experts for tips and tricks for a lasting love.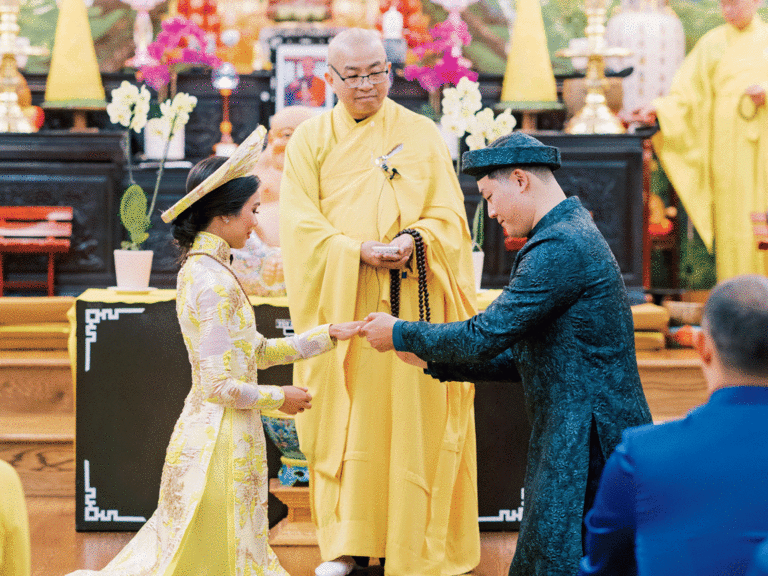 We're taking a look at how five different couples planned their dream wedding day. One couple leaned into an all-pink color palette while another duo opted for rustic neutrals. In every case, our couples highlighted how to plan a personalized wedding that reflects their individual partnerships. If you want to see your wedding and love story featured in a future issue of The Knot Magazine, here's everything you need to know.