Planning a Wedding? Read These 7 Stories in the Latest Issue of The Knot Magazine
This wedding magazine has all the advice you need.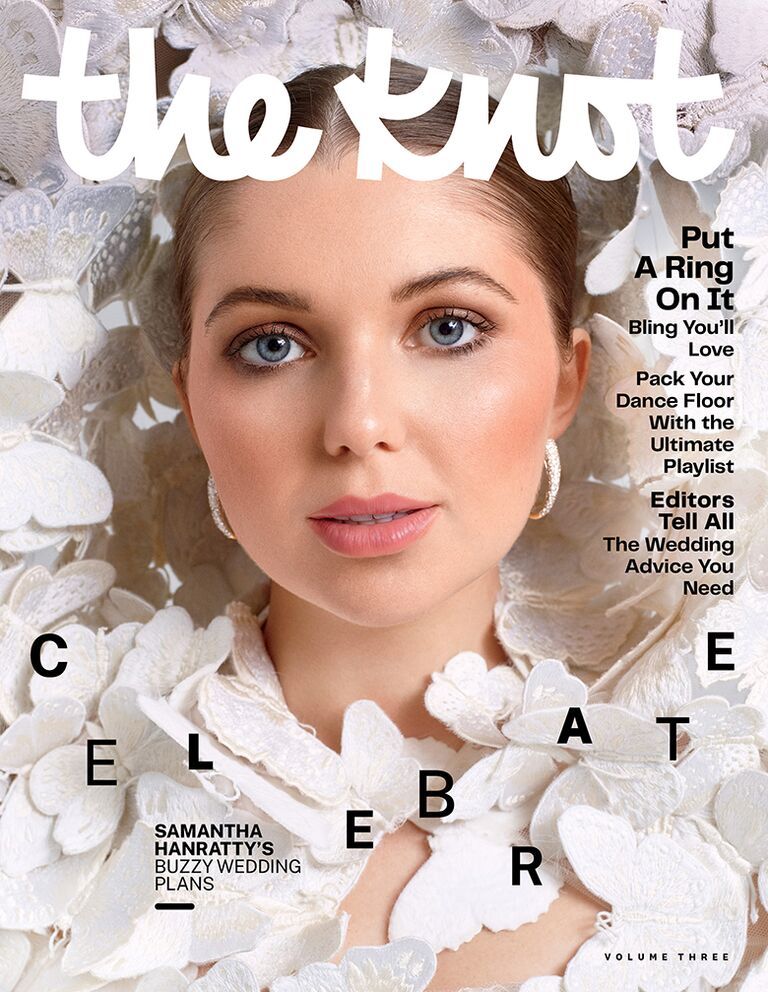 Looking for the best wedding magazine? The Knot Magazine is the best wedding and bridal magazine and a must-have planning resource for all to-be-weds. The Winter 2023 Celebration Issue of The Knot Magazine is packed with inspiration that is sure to pique your interest.
So what makes The Knot Magazine the best wedding magazine amid a sea of other bridal magazines and wedding planning magazines? Each issue of The Knot Magazine follows the wedding journey to give couples the best advice possible. From the Inspiration Issue to the Planning Issue and the Celebration Issue, our wedding publication pages are filled with expert insights, trendy ideas and pictures to drool over.
Whether you sign up for The Knot Magazine subscription or purchase just one issue, this top wedding magazine will be your best friend and a trusted resource as you navigate wedding planning. The Knot Magazine isn't a flimsy tabloid you'll read once and toss, rather it is a bespoke heirloom that includes interactive elements (like checklists, flowcharts and journaling pages) and it can serve as your planning partner throughout your entire engagement season.
This issue of The Knot Magazine is The Celebration Issue that will inspire couples to host a wedding that is authentically their own. This edition of The Knot Mgazine covers a story all about wedding music to a look at new relationship vocab terms to know, there are nuggets of wisdom on every page.
Additionally, every issue of the wedding publication The Knot Magazine contains mainstays couples can expert in every issue of the wedding magazine. We cover everything from an overview of the planning tools you need while engaged to must-know tips from top experts and wedding vendors. We also dive into wedding fashion and beauty trends by highlighting of-the-moment wedding dresses, hairstyles and more to inspire your dream wedding vision. Each issue of the wedding magazine also includes wedding registry must-haves and travel ideas, such as honeymoon destinations to have on your radar. The magazine also showcases fresh Real Wedding stories with wedding photos from couples just like you. In short, we have all the wedding ideas you could possibly need, from bouquets to wedding showers to wedding gowns and more.
Are you ready to dive into all the goodness that awaits you in this wedding and bridal magazine that's on stands now? Read on.
Learn More About The Knot Winter 2023 in This Story: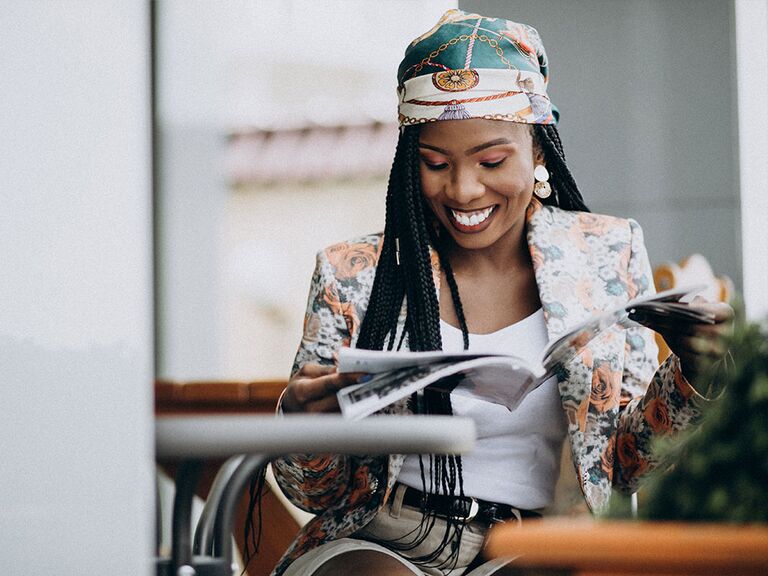 Where to Read or Buy The Knot Magazine
Looking for wedding ideas and wondering "Where to buy wedding magazines near me?" or "Where can I buy The Knot Magazine?" We're here to tell you where to buy The Knot Magazine near you and how you can buy a print wedding magazine subscription. Whether you live in New York, the Carolinas, California or somewhere in-between, the good news for you is that there are multiple convenient ways to get your hands on both physical copies of the latest wedding publication as well as The Knot digital magazine. Here is everything you need to know about where to buy wedding and bridal magazines packed with inspiration from The Knot.
So where do you get wedding magazines and bridal magazines? The great thing about The Knot Magazine wedding publication is that you can buy or subscribe to The Knot Magazine yourself, but The Knot Magazine also makes an amazing gift to engaged couples. The top wedding magazine is available for purchase online, but you can also grab a copy of the wedding magazine easily at major national retailers near you like Whole Foods and Barnes & Noble.
The Knot
Here's the scoop on where to buy The Knot Magazine. It's never been easier to buy (or subscribe to) The Knot Magazine. You can purchase the magazine directly from The Knot website. And if you don't want to limit yourself to just one issue of wedding content, you can easily purchase a wedding magazine subscription and get every issue published during the year with your own The Knot subscription.
Newsstands
In addition to buying the magazine directly from us, you can easily pick up a copy while you're out and about running errands as it is stocked on most major newsstands near you. Find a Barnes & Noble or Whole Foods near you so you can scoop up a few more copies of the best wedding magazine out there: The Knot Magazine.
Digital Edition
If you simply can't wait until you buy a physical copy of The Knot Magazine to dive into all the great content then you're in luck. You can easily pursue the digital edition of The Knot Magazine from the comfort of your phone or laptop.
Beyond the magazine, The Knot offers extensive wedding planning resources. Whether you need help creating a timeline, managing your budget, finding a wedding planner, wedding photographer or other expert pros, starting a wedding registry, or building a wedding website, we've got you covered. Couples can download The Knot App for the ultimate wedding planning tool or browse our Vendor Marketplace to find the very best pros to bring your big day to life. No matter what your planning needs are, we're here to help you along every step of the journey—so grab a copy of The Knot Magazine and get planning!
Must-Read Stories in The Knot Magazine Winter 2023 Celebration Issue
Now that you know how to get your hands on a copy of The Knot Magazine, it's time to take a peek at all the goodness awaiting you in the latest issue of the best wedding magazine available to couples. In the Winter 2023 issue, The Knot is diving into celebrating your wedding in style. Take a peek into the top wedding and bridal magazine below.
In Her Feelings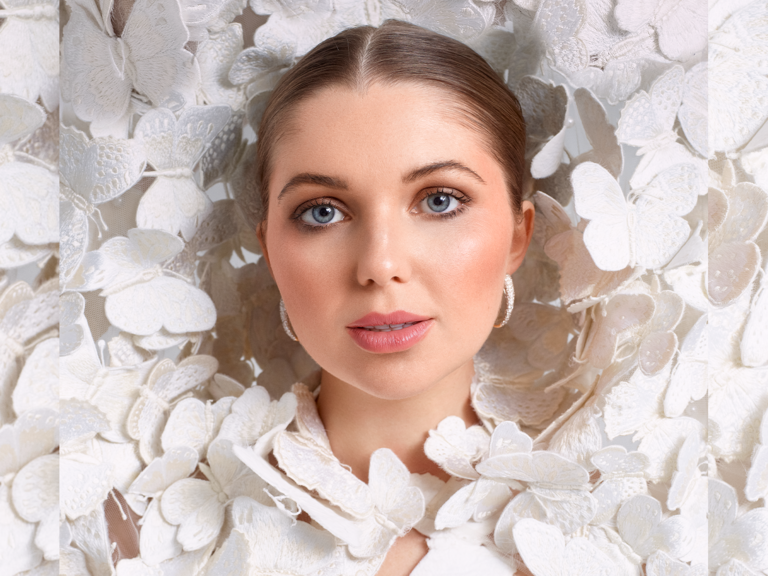 Television star Samantha Hanratty is ready to wed the love of her life. The Knot Deputy Editor Esther Lee spoke with the icon who, according to her fiancé "doesn't hold back...That's one of the things I love about her."
Don't Stop the Music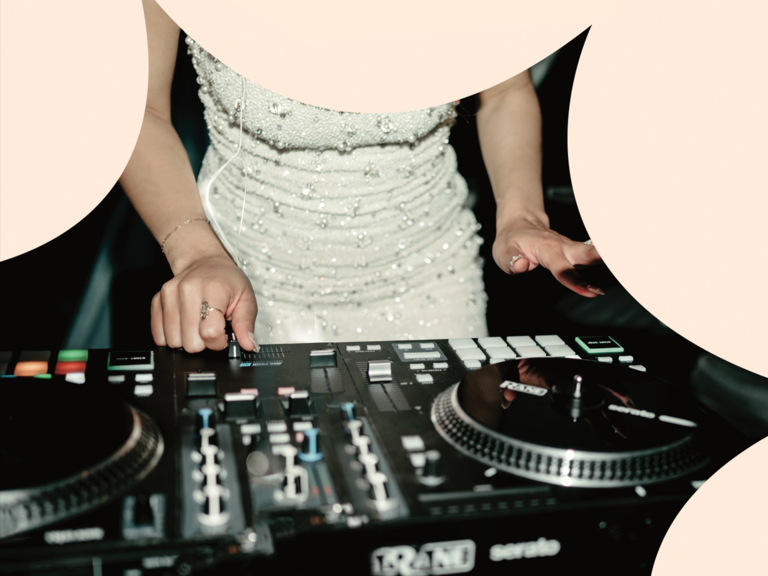 All bops, no skips. We're taking a look at everything you need to know to create the perfect wedding soundtrack. Plus, we scored the secrets to working with your music team, straight from a pro who's been on both sides of the booth.
This Kiss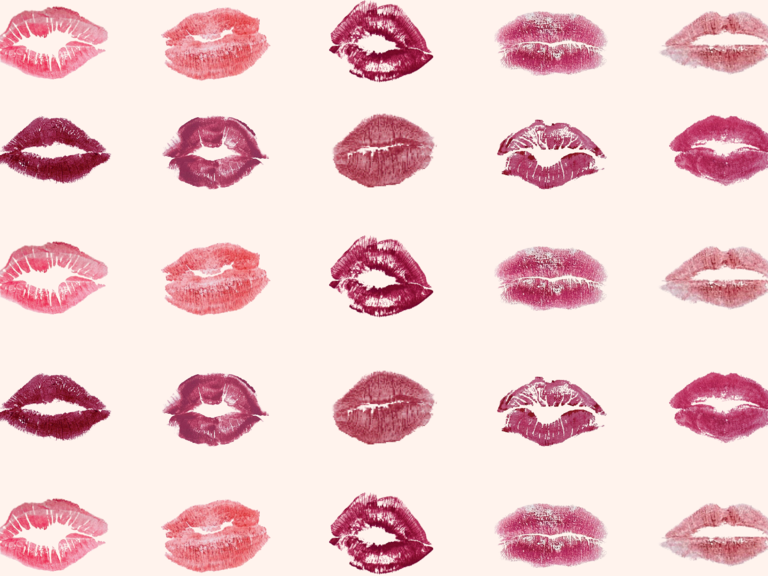 Why do we kiss? According to science, lip-locking romantically is the result of biological desire and psychological attraction. Experts give us an insightful look at the science behind kissing.
Plus, you want your lips to look their best through all of the sips, bites, smiles and smooches on your wedding day. We did the work for you and challenged our editors to pucker up and test some of the most popular lip colors known for giv- ing a party-proof pout (including a few bonus options).
Weddings of the World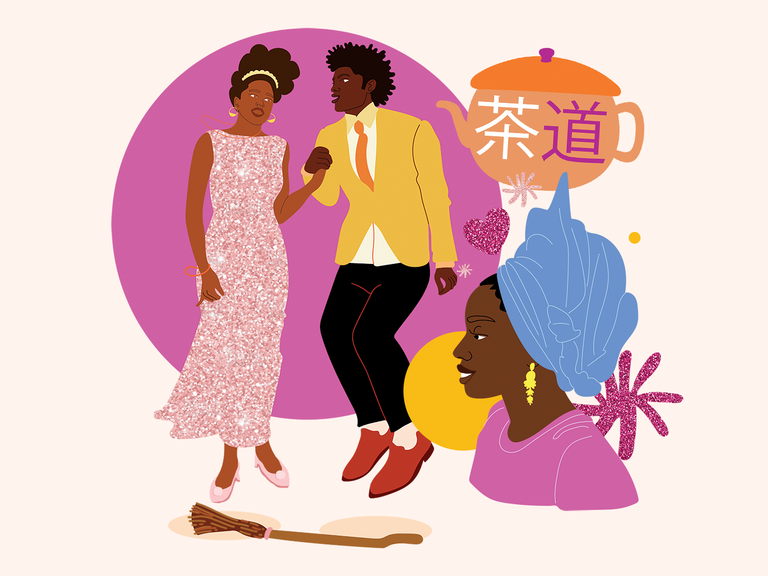 There are a myriad of ways to say "I do" while also honoring your heritage. Dive into nine traditions as you consider how to incorporate culture into your wedding.
The State of the Union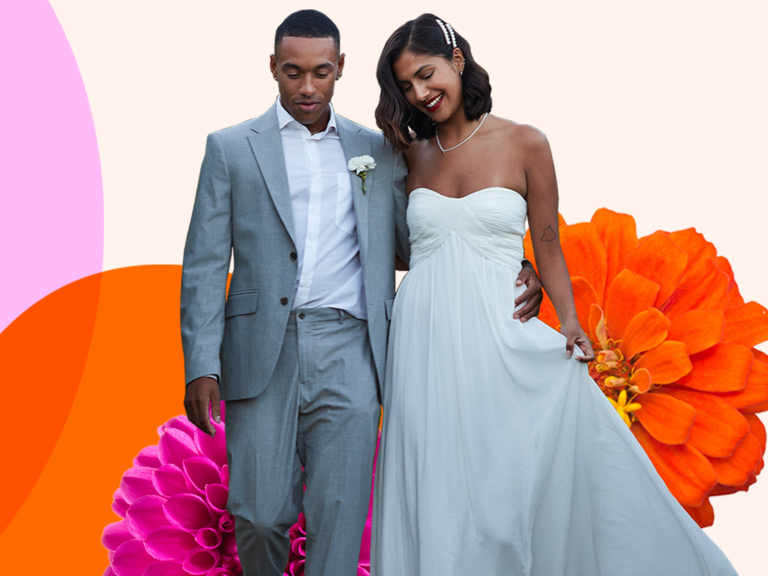 It's 2023. Are perceptions of marriage really changing? Psychologists and researchers say maybe. The Knot Deputy Editor Esther Lee dives into Gen Z's perspective on marriage with insights from The Knot Future of Marriage Study.
Our Wedding Wisdom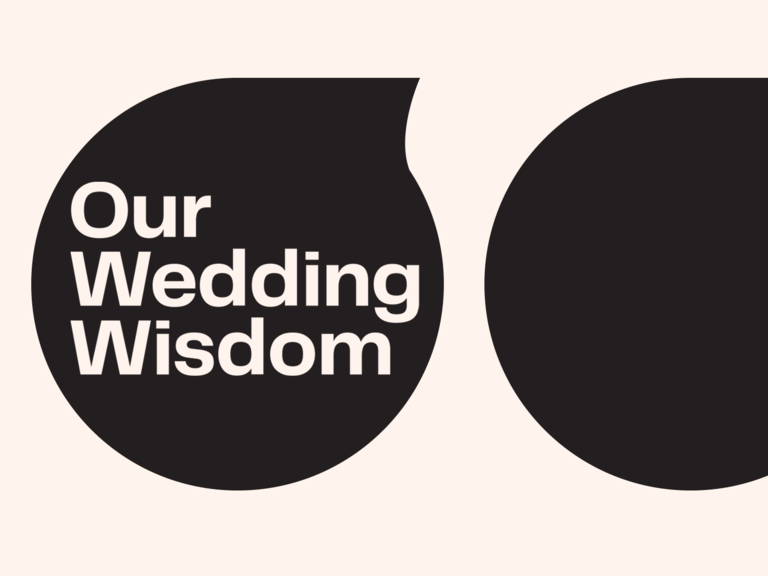 IRL, we're wedding party members, parents of the couple, and guests too. We just happen to be celebration experts. In this story, four editors from The Knot give their take on weddings. Diane Hall shares the advice she gave her son and his fiancée. Hannah Nowack opens up about her journey from wedding planning vendor to editor. Sarah Hanlon documents her experience in her "wedding guest era." And Kim Forrest shares why you shouldn't let wedding snafus define you.
Real Weddings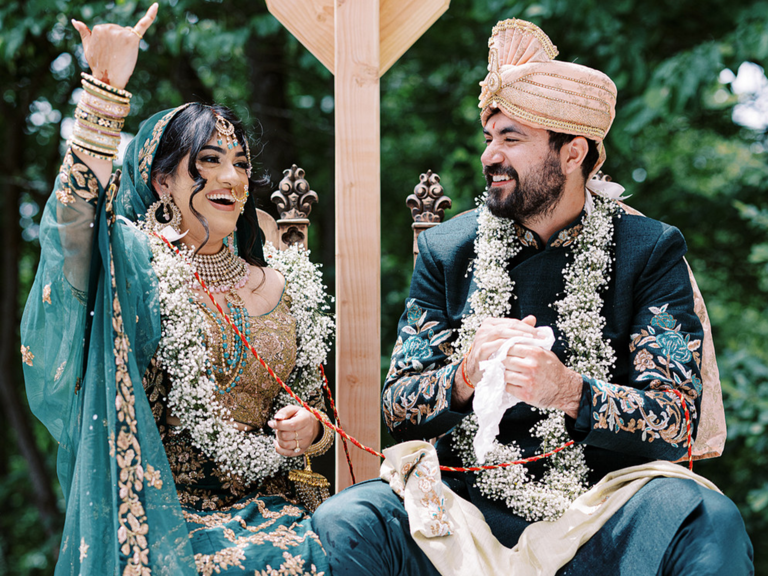 In our Real Weddings section of the wedding magazine, we're taking a look at how three different couples planned their dream wedding day. For fans of wedding dress magazines, you'll love the Virginia bride who wore both a dazzling blue wedding dress as well as a green lehenga. For readers looking for a destination wedding magazine, get inspired by the disco-themed NYC wedding and the bee-themed California wedding we cover—they're sure to make you want to jetset ASAP.