Planning a Wedding? Read These 6 Stories in the Latest Issue of The Knot
We have all the top trends and advice for you.

We have included third party products to help you navigate and enjoy life's biggest moments. Purchases made through links on this page may earn us a commission.
Whether you're newly engaged or a seasoned planner, The Knot digital magazine is a must-have planning resource. Here's where to find The Knot digital magazine; plus, here's a preview of what's inside in our latest issue.
Our quarterly magazine is released according to seasons (fall, winter, spring and summer), and each comes with all the information and inspiration you need to plan a wedding that is yours (truly). In each issue, you'll find planning tools like our comprehensive checklist, must-know tips from top experts, fashion trends, gorgeous styled shoots to inspire your vision and fresh Real Weddings from couples just like you.
Beyond the magazine, The Knot offers extensive wedding planning resources. Whether you need help creating a timeline, managing your budget, or starting a registry, we've got you covered. Couples can download The Knot App for the ultimate wedding planning resource (that also conveniently fits in your pocket). We also offer all the etiquette and advice you need to help you plan everything from the bachelorette weekend to your reception exit.
If you're in search of wedding pros to help execute your dream wedding style, you can also find the best vendors (DJ to wedding planner) on The Knot. If you want ideas from real couples, find additional vendors in our Real Weddings section.
With the onset of the coronavirus pandemic, we're increasingly  inspiring to-be-weds to plan from home. When you sign up for TheKnot.com, you'll see a pop-up asking if you want us to send you a free print magazine. If you say yes, we'll ask for your address and deliver our summer issue hot off the press. You can also purchase issues online at The Knot Shop and have it delivered right to your door.
If you're more into consuming your favorite publications on a device, The Knot digital magazine subscription is the option for you. Grab your NOOK or tablet via Google Play, Amazon and NOOK, and sign up for a yearlong subscription. You can also get the magazine on your iPhone or Android via Zinio. Every season, a new issue of The Knot digital magazine will be delivered seamlessly to your tablet the minute it hits newsstands. That's four issues filled with wedding inspiration: imagine thousands of photos, hundreds of pages of fashion and style advice and countless tips to guide you through every step of the planning process.
The Knot Fall 2020 magazine focuses on a topic that's captured the attention of the entire country: the Black Lives Matter movement. The cover story features bestselling author, activist and Project Runway judge Elaine Welteroth's stoop wedding to musician Jonathan Singletary. In an exclusive interview with The Knot, they shared the story of their wedding amid COVID-19—and the fear they experienced that day because of racism that has long plagued the US. They also share how important it is to center Black Life and Black Love now and forever.
The issue also covers other topics, like how to celebrate your original wedding date if your wedding has been postponed due to COVID and the much-anticipated, annual The Knot Beauty Awards. Plus, the issue features exclusive details from Pitch Perfect star Brittany Snow's wedding to Tyler Stanaland. Every step of the way, The Knot is here to help you plan your wedding your way. Take a look at some of our favorite stories in this season's magazine, below.
Love Is Not Cancelled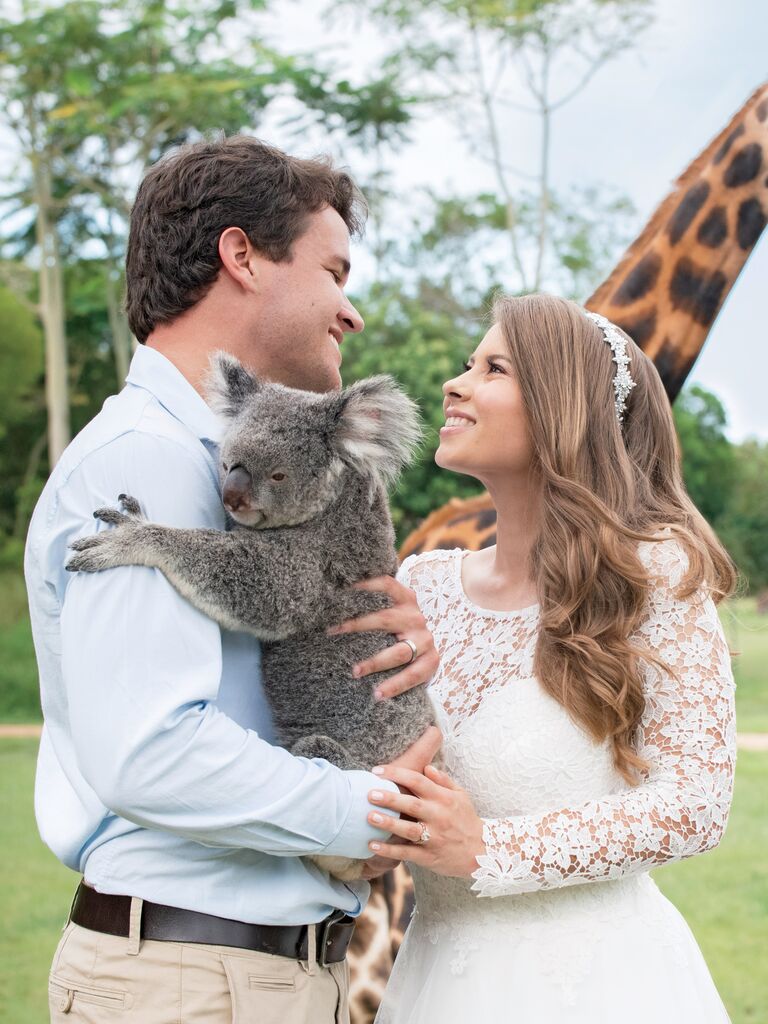 As coronavirus continues to sweep the nation, many couples have either postponed their weddings or they've found creative ways to celebrate their original date. In this section, we round up all the inspiration and advice you need to honor the original wedding date in a special way. Due to social distancing measures and precautions, many couples have opted to elope or host intimate ceremonies (also known as the "minimony"). We spoke to several couples about how they planned their celebration and what it meant to them. If you don't feel comfortable hosting an in-person celebration, we also have tips on how to throw a virtual ceremony or shower. Plus, we have dress shopping tips, as well as real data indicating what couples are planning to do in the future. Even in a pandemic, love is not cancelled. We're here for you—you are not alone.
The Knot Beauty Awards

Martin Peterson/The Licensing Project
If you're wondering what products you should consider or purchase as you prep for your nuptials, look no further than our Beauty Awards. Our team has tested hundreds of products to find the best of the best—so you can have high-performing, editor-approved items in your kit. We cover makeup, skincare (sectioned out by both face and body), hair, nails and fragrance. Online shopping, anyone?
Registry 101

Grant Cornett/Art Partner Licensing
Creating a registry is one of the most fun parts of wedding planning. After all, you get to create a wishlist for your newlywed nest. Still, all the products out there (not to mention the registry itself) can be overwhelming. We're here to help by breaking down everything you need to know: how many gifts to register for, what to do in the time of coronavirus, and how to create a cash fund (plus ideas). Plus, we have details about the new The Knot Registry and how we've updated our product to help make wedding planning even easier for you.
Honeymoons By Season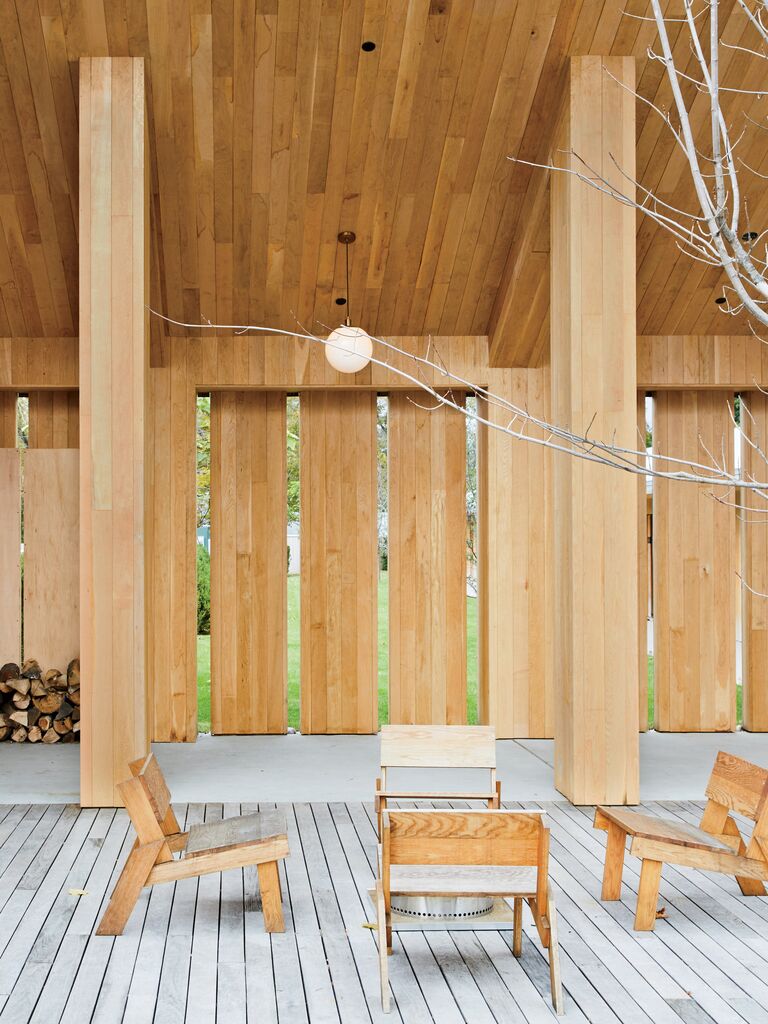 Planning a honeymoon for the fall? We unveil the best spots to visit during peak honeymoon season, along with everything you need to know. To help ease honeymoon planning stress, we've also included must-try dishes, lodging recommendations, fun activities and insider tips.
Real Weddings

Callie Biggerstaff Photography
If you're searching for more inspiration, consider looking to other couples. In each issue, we select five real couples who make their wedding completely their own. In our Summer 2020 Issue, we have everything from a glamorous, tropical-themed Indian wedding in Hawaii to a bedazzled disco in California. Find out how these couples planned their nuptials, how to get their looks, and how they made their own tradition.
Wild at Heart

Catherine Wessel
This season's hottest looks include romantic silhouettes, daring details and unexpected embellishments. Flip through our fashion feature to see editor-approved trends like airy materials, off-the-shoulder necklines, lace accents and pant suits—and get inspiration for your own moment in the sun.