Planning a Wedding? Read These 5 Stories in the Latest Issue of The Knot
We have all the top trends and advice for you.
We have included third party products to help you navigate and enjoy life's biggest moments. Purchases made through links on this page may earn us a commission.
Whether you're newly engaged or a seasoned planner, The Knot digital magazine is a must-have planning resource. Our quarterly magazine is released according to seasons (fall, winter, spring and summer), and each comes with all the information and inspiration you need to plan a wedding that is yours (truly). In each issue, you'll find planning tools like our comprehensive checklist, must-know tips from top experts, fashion trends, gorgeous styled shoots to inspire your vision and fresh Real Weddings from couples just like you.
Beyond the magazine, The Knot offers extensive wedding planning resources. Whether you need help creating a timeline, managing your budget, or starting a registry, we've got you covered. Couples can download The Knot App for the ultimate wedding planning resource (that also conveniently fits in your pocket). We also offer all the etiquette and advice you need to help you plan everything from the bachelorette weekend to your reception exit.
If you're in search of wedding pros to help execute your dream wedding style, you can also find the best vendors (from DJ to wedding planner) on The Knot. If you want ideas from real couples, find additional vendors in our Real Weddings section. 
Due to the coronavirus pandemic, we're inspiring to-be-weds to plan their nuptials from home. The easiest way to enjoy the newest magazine is to head over to Issu and virtually flip through. Additionally, when you sign up for TheKnot.com, you'll see a pop-up asking if you want us to send you a free print magazine. If you say yes, we'll ask for your address and deliver our winter issue hot off the press. You can also purchase issues online at The Knot Shop and have it delivered right to your door.
If you're more into consuming your favorite publications on a device, The Knot digital magazine subscription is the option for you. Grab your NOOK or tablet via Google Play, Amazon and NOOK, and sign up for a yearlong subscription. You can also get the magazine on your iPhone or Android via Zinio. Every season, a new issue of The Knot digital magazine will be delivered seamlessly to your tablet the minute it hits newsstands. That's four issues filled with wedding inspiration: imagine thousands of photos, hundreds of pages of fashion and style advice and countless tips to guide you through every step of the planning process.
The Knot Winter 2020 magazine focuses on finding joy despite the hard year we've all endured. The cover story features popular comedian and podcast host Heather McMahn (who just so happens to be a COVID bride as well). In an exclusive interview with The Knot, she shares how she's adjusted her Italian wedding plans and offers advice to couples who were supposed to wed in 2020. Plus, she talks about living with her fiance and mom, what her wedding dress experience was like, and how to have a successful relationship.
The issue also covers other topics, like how to continue to plan amid coronavirus. Check out our roundup of this season's hottest wedding bands and rings plus our guide on how to register during a pandemic. Additionally, peruse the impressive lineup of Black wedding designer couples should be following right now. This season's issue is also completely shoppable, which means every single item (clothing, accessories, beauty products and more) are all one click away. Simply press the link and add the desired products to your cart—it's as simple as that!
As the pandemic continues, The Knot is here every step of the way to help you plan your wedding your way. Even in a pandemic, love is not cancelled. Take a look at some of our favorite stories in this season's magazine, below.
Black Wedding Designers to Follow Right Now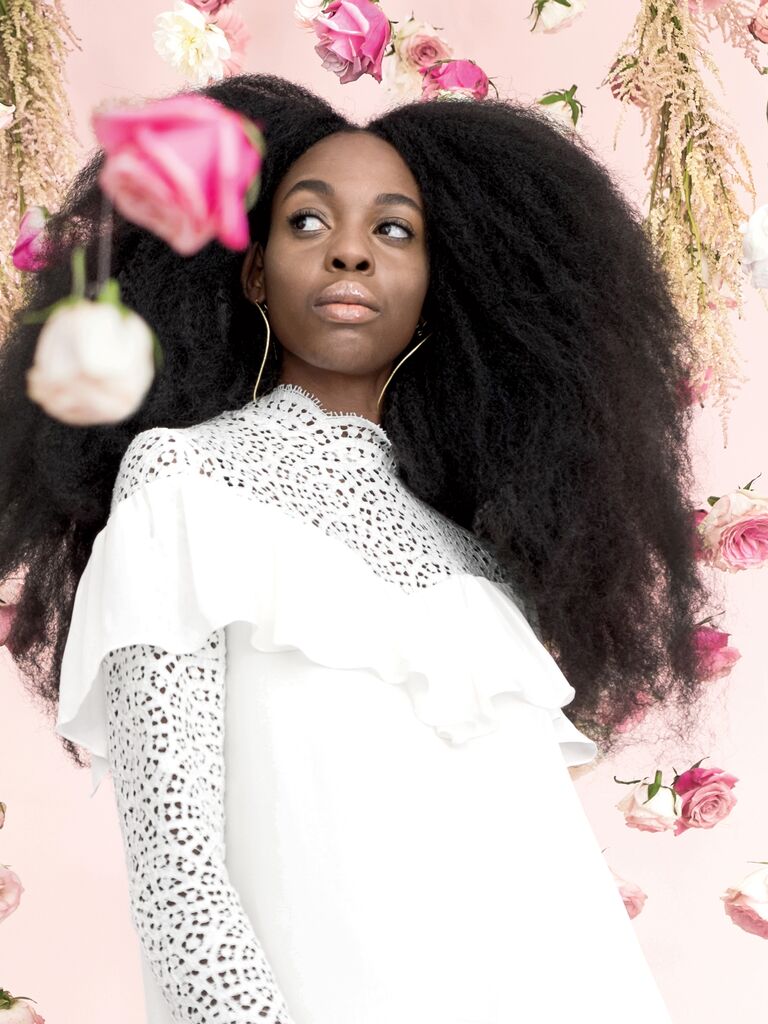 When it comes to inclusivity, there's more work to be done in the wedding industry–especially as it relates to the representation of Black wedding designers. This season's issue features 13 talented, innovative designers you should have on radar; plus, the designers' backstories, sources of inspiration and mission statements. As you begin to browse for your wedding day outfit, we encourage you to look at these stunning collections.

Registering in the Time of COVID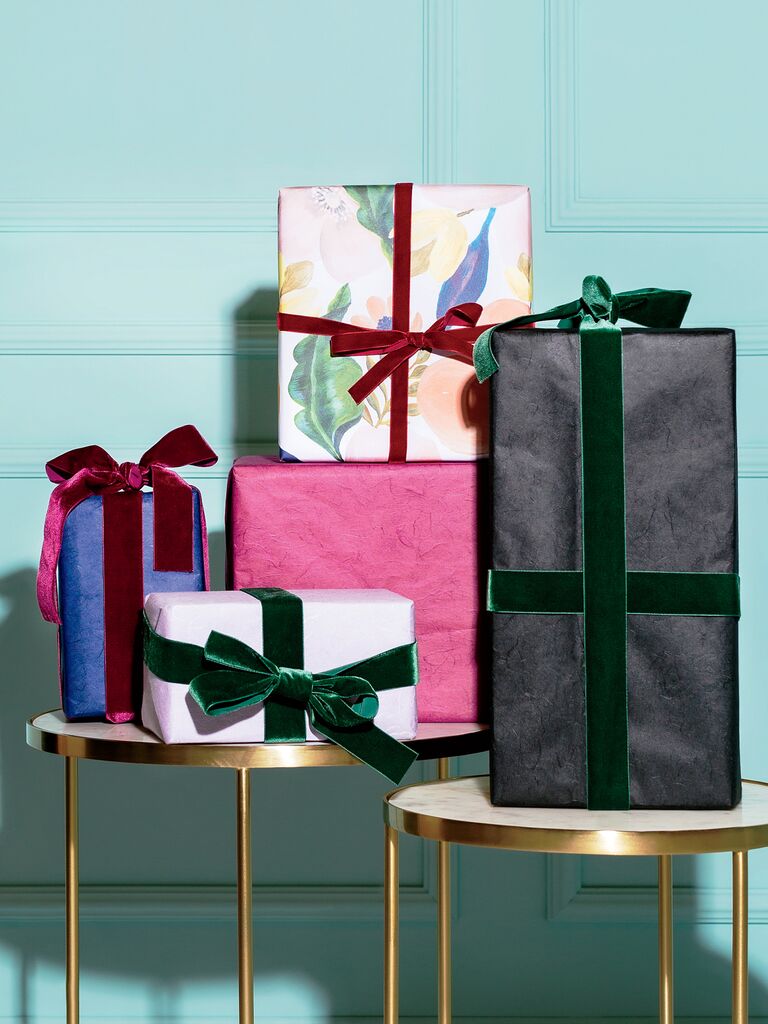 As weddings are postponed or downsized, questions surrounding registry are bound to come up. To help, we answered some of the most common questions we've received—both from couples and from wedding guests. If you're wondering if it's OK to ask for a larger cash gift or what to do with gifts if you've postponed your plans, we have the information you need. Similarly, guests can find answers to questions surrounding registry etiquette during this confusing time.

How to Navigate Toxic Positivity

Isaac Lane Koval/Gallery Stock
As the pandemic continues on, a new mental health concern is on the rise: toxic positivity. It's a phenomenon that involves solely viewing things in a positive light across all situations. While its intention may be good, the results can be harmful. Continually looking on the bright side can invalidate what other people are feeling and make them feel ashamed for being anything but positive. This article explains what toxic positivity, how it could be affecting your relationship and how to deal with it. Planning a wedding during a pandemic is hard, and it's OK to admit that.
Honeymoons By Season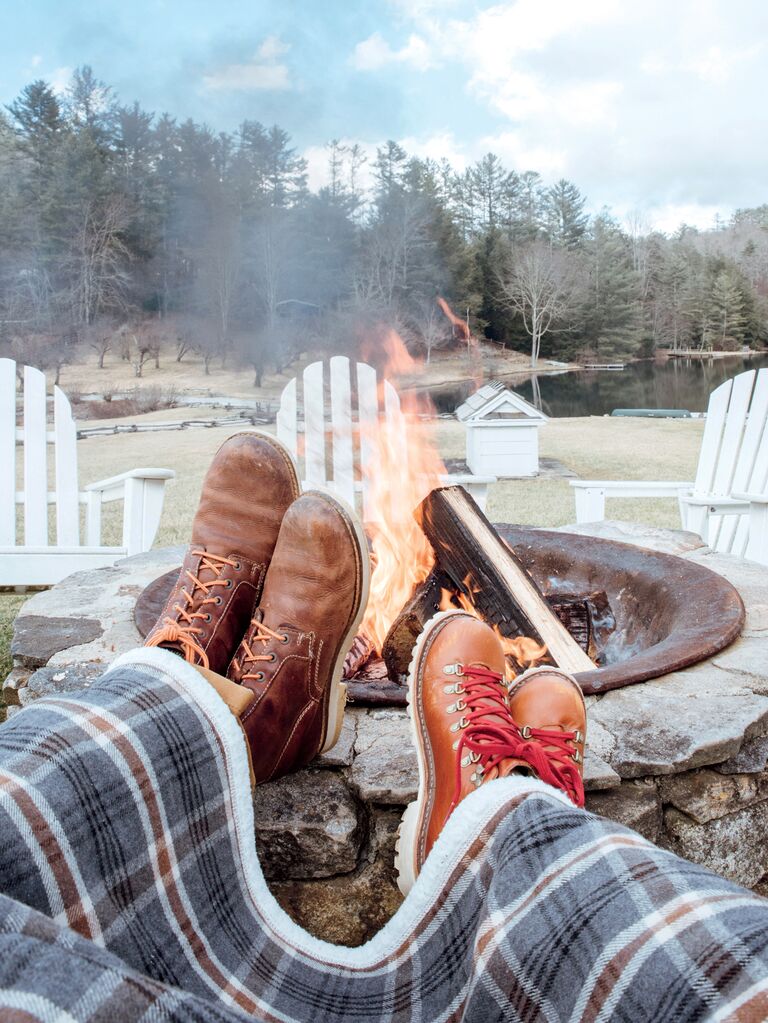 Planning a honeymoon for the winter? We unveil the best spots to visit during peak honeymoon season, along with everything you need to know. To help ease honeymoon planning stress, we've also included must-try dishes, lodging recommendations, fun activities and insider tips.
Real Weddings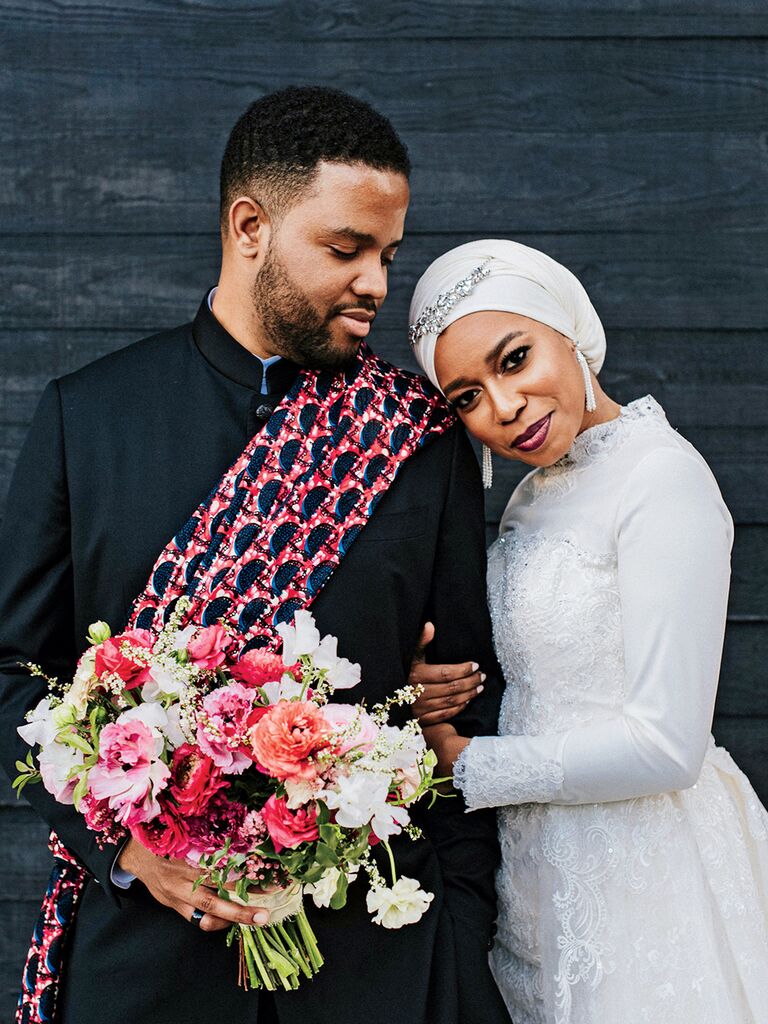 If you're searching for more inspiration, consider looking to other couples. In each issue, we select five real couples who make their wedding completely their own. In our Winter 2020 Issue, we have everything from a neon-themed Jewish ceremony, a modern disco oasis in the jungle, and a colorful, pre-planned night at the museum.