Just Engaged? Read These 5 Stories in The Knot's Latest Issue
We have all the latest trends and details for you.
by The Knot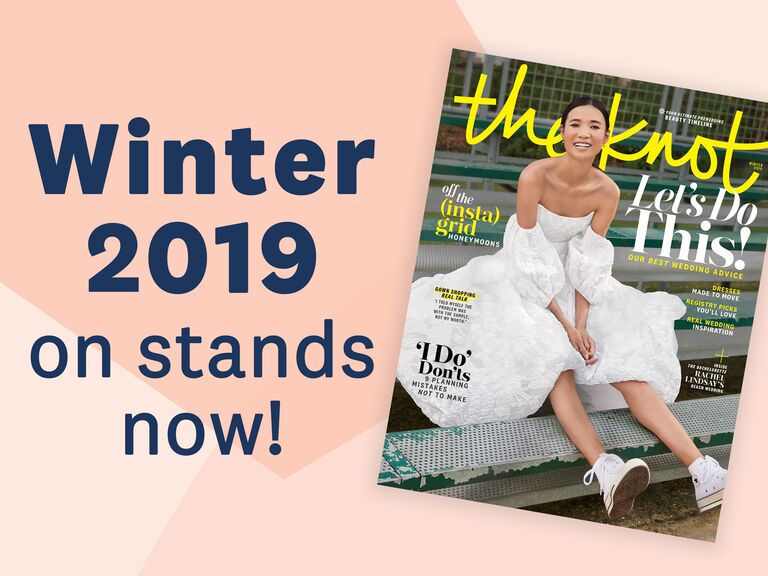 Whether you're newly engaged or a seasoned planner by now, The Knot is your go-to wedding planning resource. Here's where to buy The Knot print and digital magazines—and get a preview of what's inside in our latest "Just Engaged" issue.
Our quarterly magazine is released according to seasons (fall, winter, spring and summer), and each comes with all the information and inspiration you need to plan a wedding that is yours (truly). Inside each issue, you'll find planning tools like our comprehensive checklist, must-know tips from our roster of experts, fashion trends from the latest runways, gorgeous styled shoots to inspire your vision and fresh Real Weddings from couples just like you.
Beyond the magazine, The Knot also offers extensive wedding planning resources as well. Whether you need help creating a timeline, managing your budget, or starting a registry, we've got you covered. Nearylweds can download The Knot app for the ultimate wedding planning resource (that also conveniently fits in your pocket). We also offer all the etiquette and advice you need to help you plan everything from the bachelorette weekend to your reception exit.
And if you're in search of wedding pros to help execute your dream wedding style, you can find the best vendors (the DJ to your wedding planner) on The Knot Marketplace. If you want ideas from real couples, find additional vendors in our Real Weddings section. 
You can pick up the print magazine on newstands at several local stores such as Target, Walgreens, Rite Aid, Stop & Shop and Barnes & Noble. You can also purchase issues online at The Knot Stop and have it delivered right to your door.
If you're more into consuming your favorite publications on a device, The Knot digital magazine subscription is the option for you. Grab your NOOK or tablet via Google Play, Amazon and NOOK, and sign up for a yearlong subscription. You can also get the magazine on your iPhone or Android via Zinio. Every season, a new issue of The Knot digital magazine will be delivered seamlessly to your tablet the minute it hits newsstands. That's four issues filled with wedding inspiration: imagine thousands of photos, hundreds of pages of fashion and style advice and countless tips to guide you through every step of the planning process.
Just in time for Winter 2019, our "Just Engaged" issue hits stands in the midst of proposal season with a focus on inspiring couples to plan their utmost personalized wedding. As our Editor-In-Chief Kristen Maxwell Cooper says, "The couples who stay true to themselves throughout the planning process end up with weddings they love. We can't wait to share." 
The Knot is here to help you plan your wedding your way without all the stress. Take a look at some of our favorite stories in this season's magazine—and don't forget to pick up a copy of The Knot 2019 Winter Issue today.
Honeymoons Off the Insta-Grid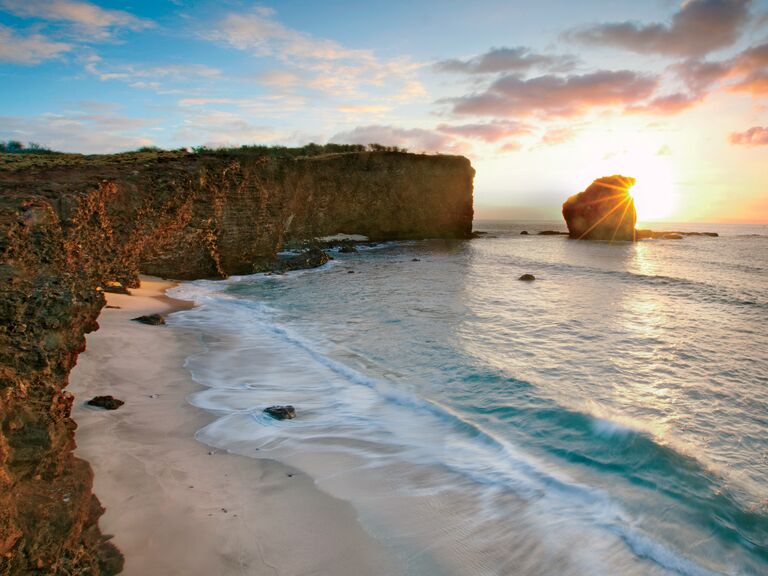 Already dreaming about the honeymoon? We don't blame you. But if you're scouting your vacation location on Instagram, there may be a slight complication. All of those dreamy backdrops on your feed are likely overrun by tourists prioritizing the 'gram over the actual experience. Skip the crowds and head to lesser-known destinations of our choosing (that are equally scenic and sans selfies).

Pops of Personality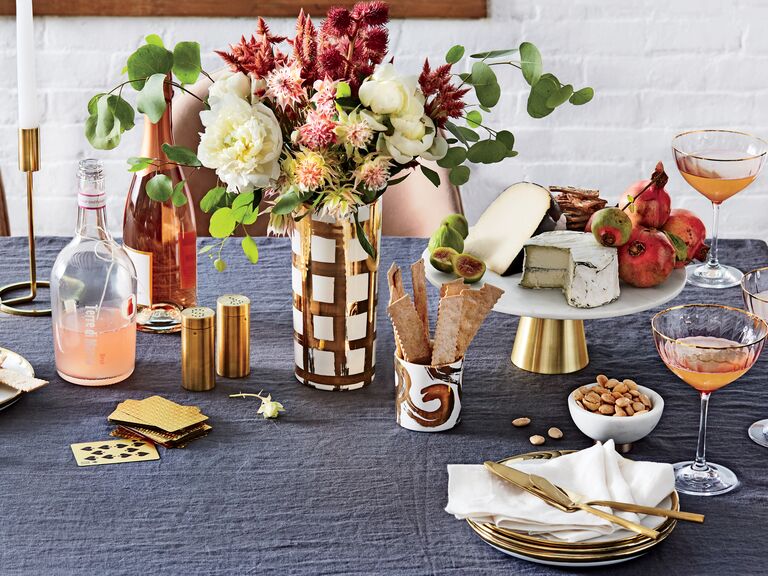 So you've decided on all of your registry basics. Now elevate your newlywed nest with of-the-moment decorative extras that add serious character—all thoughtfully curated by our senior style & planning editor.

Supermodel Hunter McGrady's Wedding Album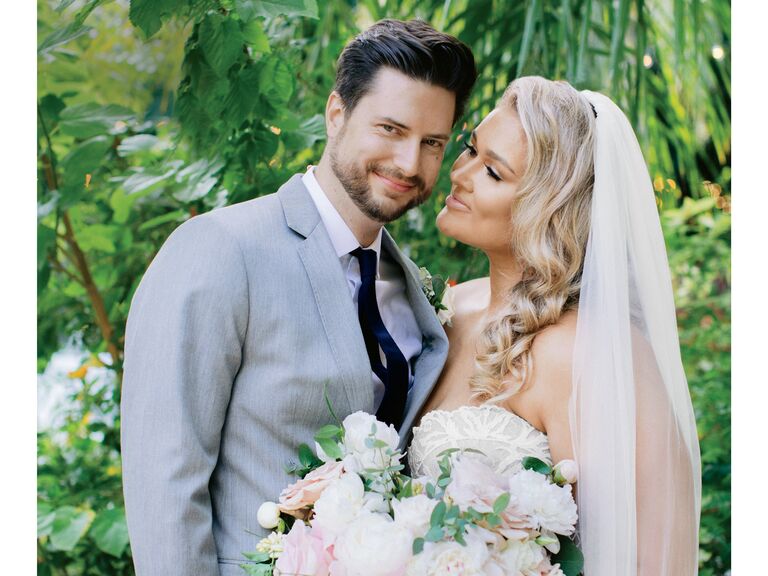 Body-positive activist and supermodel Hunter McGrady (who was also on the cover of our Fall 2019 Fashion Issue) shares all the details from her wedding to Brian Keys. Get the inside scoop on everything from how they chose their flowers to their venue.

Rachel Lindsey and Bryan Abasolo's Seaside Glam Wedding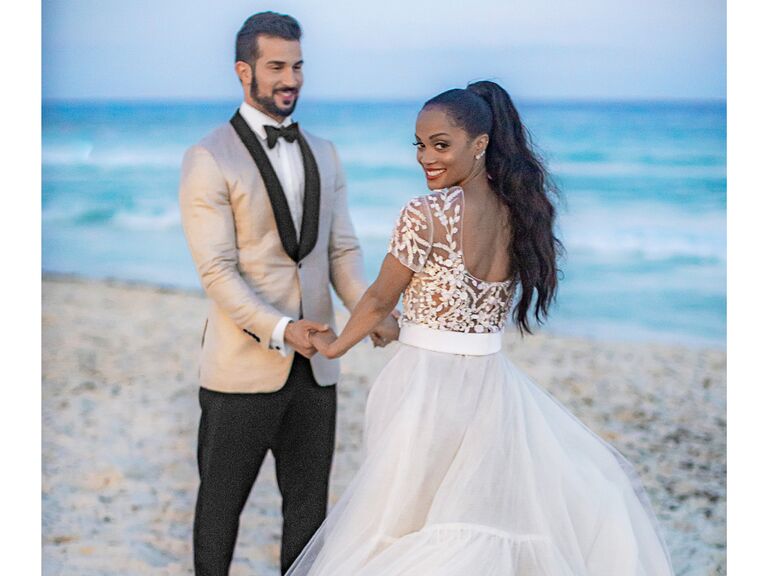 After the final rose, Rachel Lindsey was one of the few Bachelorettes in the history of the ABC show to marry her final pick. The lawyer-turned-reality lead shares exclusive details from her destination wedding to husband Bryan Abasolo. Readers can take a look at the gorgeous stationery designs, the fierce fashion choices and more.

Real Weddings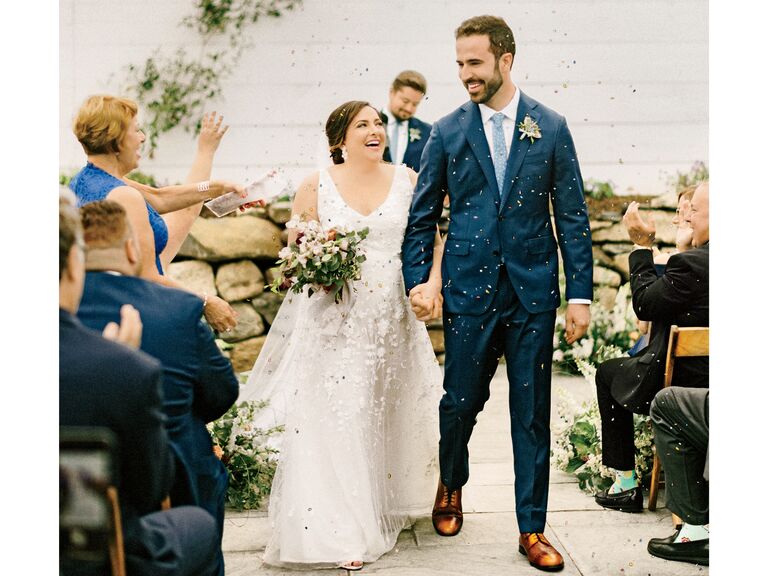 Each quarter, our team goes through countless submissions and picks weddings that showcase couples making thier own traditions. Our very own Senior Style & Planning Editor Alyssa Longobucco is featured in the front of the section, as she recently celebrated her own wedding. How did she and her husband put their personal stamp on thier wedding day? By incorporating a bee motif throughout the ceremony to pay tribute to their modern meet on Bumble. (According to The Knot 2019 Jewelry and Engagement Study, online dating is the most popular way to future newlyweds to meet, with one in four couples meeting online.)

Dress Shopping Boosted My Body Positivity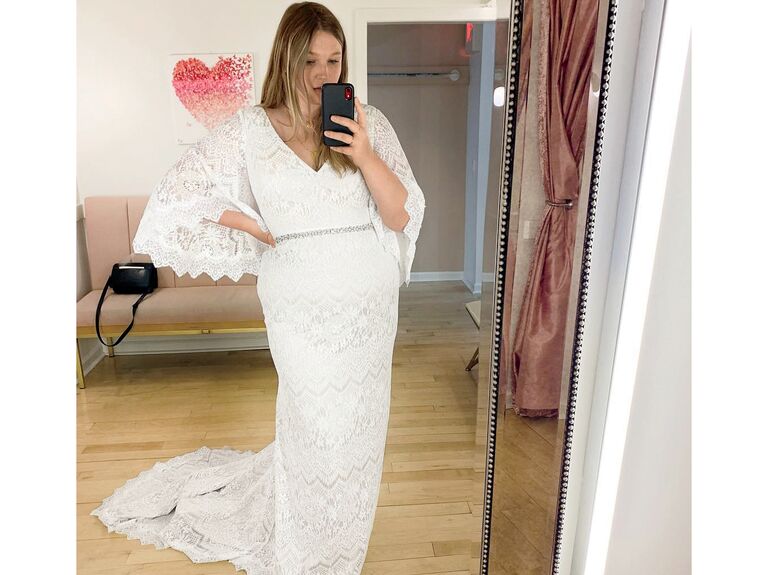 The Knot 2019 Fall Fashion Issue was all about size inclusivity, but there's still work left to be done. According to The Knot 2019 Fashion Study for Size Inclusivity,  brides size 12 and above face feelings of anxiety and self-consciousness during their dress appointments. But one influencer shares how she handled the challenges of wedding dress shopping—and how she made it an empowering experience.