Planning a Wedding? Read These 8 Stories in the Latest Issue of The Knot
We have all the wedding inspiration you need.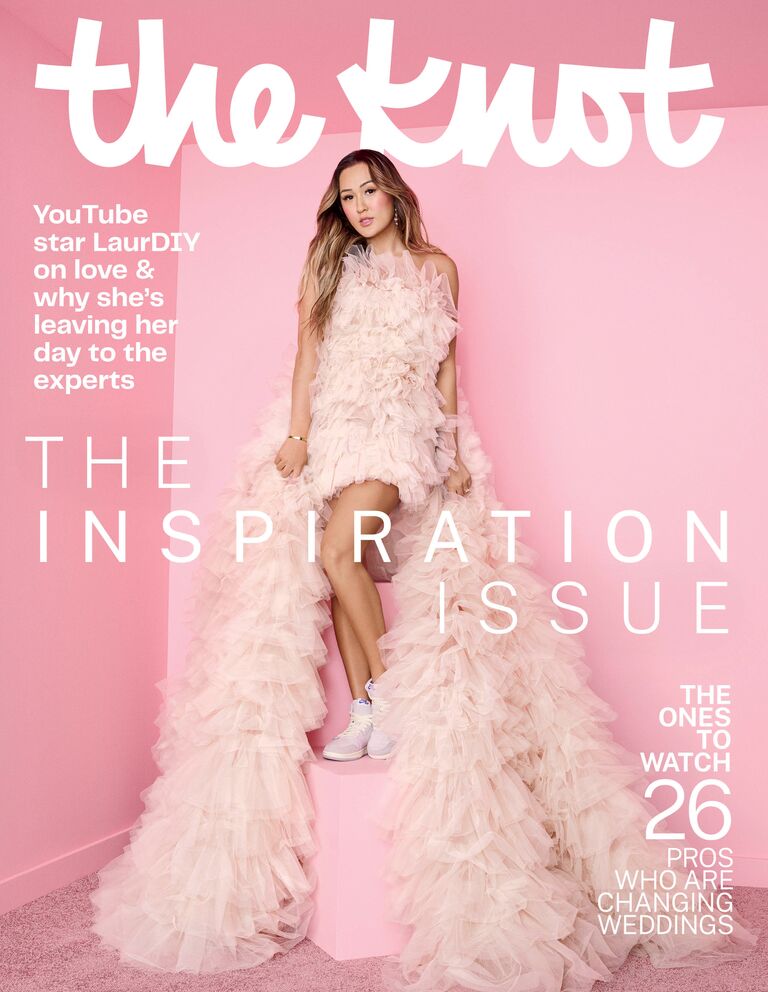 Photography: Eric Ray Davidson, Styling: Debbie Hsieh,Hair: Andre Gunn, Makeup: Bethany Garita,Set Design: Danielle Von Braun, Production: C A M P Productions,Writer: Esther Lee, Creative Director: Nathalie Kirsheh,Photo Producer: Lauren Kill
Looking for the best wedding magazine? Whether you're newly engaged or a seasoned planner, The Knot Magazine is a must-have planning resource. The Summer 2023 issue of The Knot Magazine is our debut of a new format for the magazine.
To ensure couples are getting as much out of the wedding planning magazine as possible, we shifted to a Special Interest Publication that follows the wedding journey. This issue of The Knot Magazine is The Inspiration Issue that will spark creative ideas for newly engaged couples early in the planning process. We've also debuted a wedding magazine subscription so you can receive every issue of The Knot Magazine published during the year. Whether you sign up for The Knot Magazine subscription or purchase just one issue, couples can be on the lookout for The Planning Issue and The Celebration Issue later this year.
The new format of The Knot Magazine as a Special Interest Publication means that every issue isn't just a magazine you can read once and toss. Rather, it is a bespoke heirloom that includes interactive elements (like checklists and journaling pages) and it can serve as your planning partner throughout your entire engagement season.
In addition to content specific to inspiration in The Inspiration Issue (like an interactive guide to creating your own wedding mood board), this issue of The Knot Magazine also contains mainstays couples can expert in every issue of the wedding magazine. We cover everything from an overview of the planning tools you need while engaged to must-know tips from top experts and wedding vendors. We also dive into wedding fashion and beauty trends by highlighting of-the-moment wedding dresses, hairstyles and more to inspire your dream wedding vision.
Each issue of the wedding magazine also includes wedding registry must-haves and travel ideas, such as honeymoon destinations to have on your radar. The magazine showcases gorgeous styled shoots with their pulse on wedding trends to inspire your perfect wedding style plus fresh Real Wedding stories with wedding photos from couples just like you. In short, we have all the wedding ideas you could possibly need, from bouquets to rehearsal dinners to wedding gowns and more.
In this story: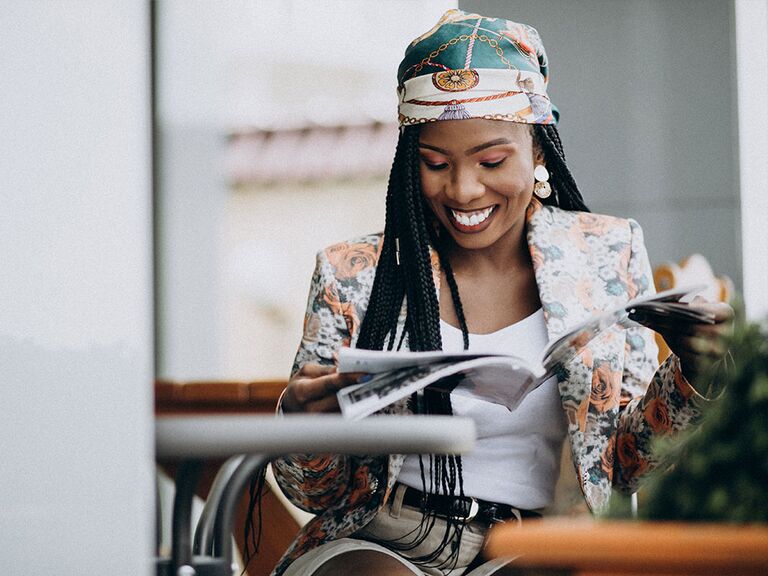 Where to Read or Buy The Knot Magazine
Looking for wedding ideas and wondering "where can I buy The Knot Magazine?" Or maybe you're curious about how to get The Knot Magazine print subscription. Whether you live in New York, the Carolinas, California or somewhere in-between, the good news for you is that there are multiple convenient ways to get your hands on both physical copies of the latest issue as well as The Knot digital magazine. Here is everything you need to know about where to buy wedding magazines packed with inspiration from The Knot.
So where do you get wedding magazines? The great thing about The Knot Magazine is that you can buy or subscribe to The Knot Magazine yourself, but The Knot Magazine also makes an amazing gift to engaged couples. The amazing wedding magazine is available for purchase online, but you can also grab a copy easily at major national retailers like Whole Foods and Barnes & Noble.
The Knot
Here's the scoop on where to buy The Knot Magazine. It's never been easier to buy (or subscribe to) The Knot Magazine. You can purchase the magazine directly from The Knot website. And if you don't want to limit yourself to just one issue of wedding content, you can easily subscribe to the magazine and get every issue published during the year.
Newsstands
In addition to buying the magazine directly from us, you can easily pick up a copy while you're out and about running errands as it is stocked on most major newsstands. Find a Barnes & Noble or Whole Foods near you so you can scoop up a few more copies of the best wedding magazine out there: The Knot Magazine.
Digital Edition
If you simply can't wait until you buy a physical copy of The Knot Magazine to dive into all the great content then you're in luck. You can easily pursue the digital edition of The Knot Magazine from the comfort of your phone or laptop.
Beyond the magazine, The Knot offers extensive wedding planning resources. Whether you need help creating a timeline, managing your budget, finding a wedding planner, wedding photographer or other expert pros, starting a wedding registry, or building a wedding website, we've got you covered. Couples can download The Knot App for the ultimate wedding planning tool or browse our Marketplace to find the very best pros to bring your big day to life. No matter what your planning needs are, we're here to help you along every step of the journey—so grab a copy of The Knot Magazine and get planning!
Must-Read Stories in The Knot Magazine Summer 2023
Now that you know how to get your hands on a copy of The Knot Magazine, it's time to take a peek at all the goodness awaiting you in the latest issue. In the Summer 2023 issue, The Knot is diving into wedding inspiration. Take a peek into the wedding magazine below.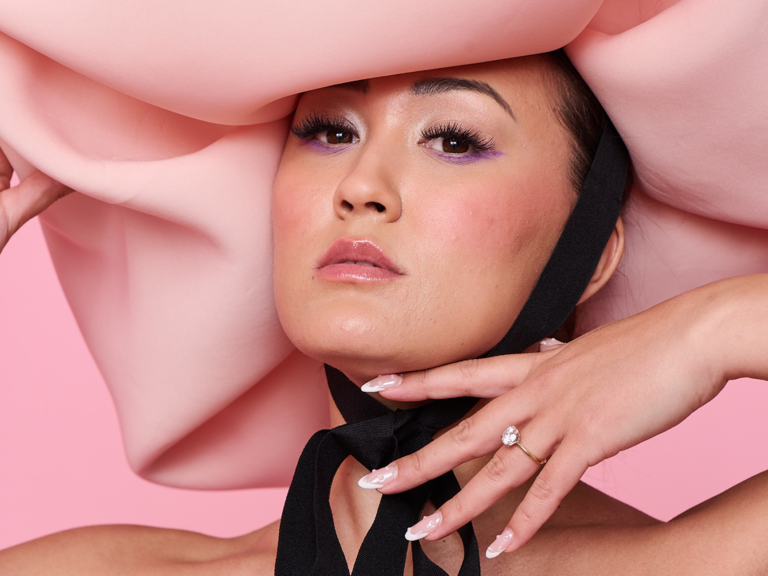 1. The Allure of Laur
Popular social media content creator and DIYer Lauren Riihimaki, known online as LaurDIY, graces The Knot Magazine cover. The YouTube star opens up to The Knot Deputy Editor Esther Lee about her love story and why she's leaving her big day up to the experts. When asked why she isn't DIY-ing her wedding, the cover star shares that "on my wedding day, I'd love to just be as present as possible." Read more about her cover interview here.
2. The Knot Ones to Watch
With The Knot Ones to Watch, we are honoring a list of 26 notable emerging wedding pros. We sought value-driven pros who are cheerleading and change-making, educating and amplifying. Our honorees are the future of weddings.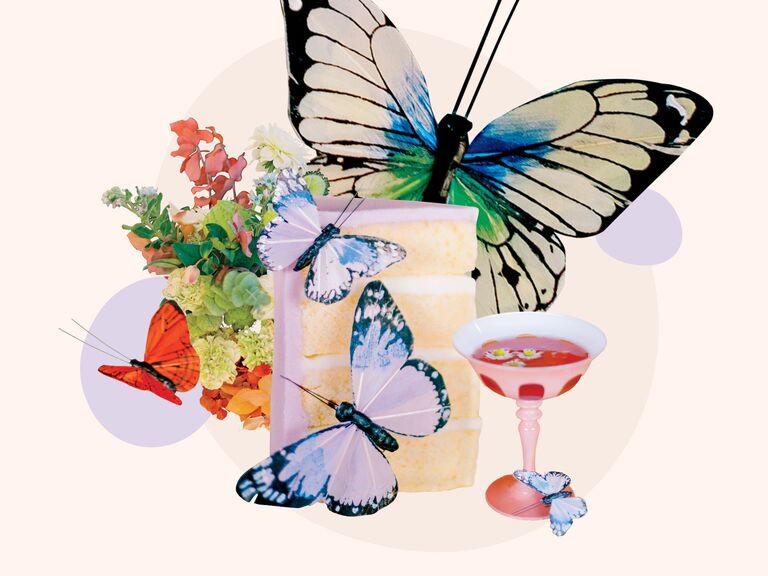 3. Butterfly Beauty
A butterfly motif sets the stage for whimsical spring nuptials in the Swiss Alps with a punch color palette of tangerine, indigo and lavender. If you love butterfly wedding ideas, find even more here.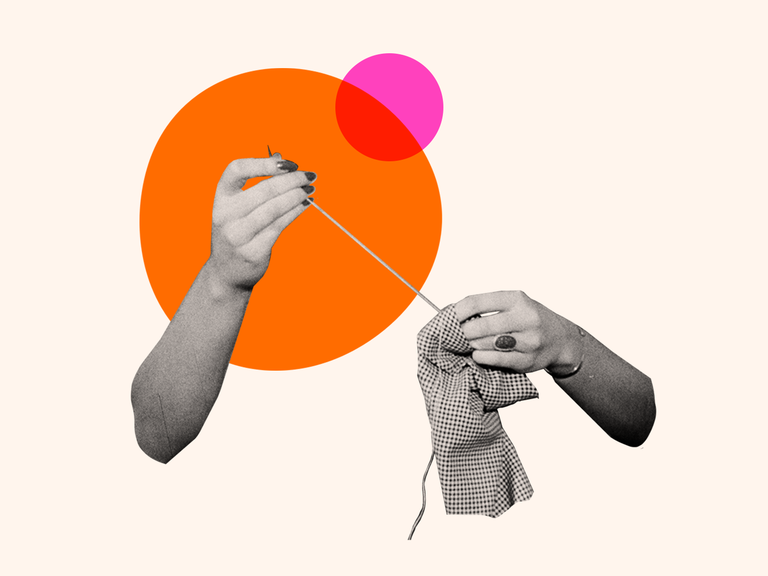 4. The Dying Art of Seamstresses
Where have all the wedding seamstresses gone? The demand remains high, yet alterntions is a fading discipline. In this industry spotlight feature, we investigate why.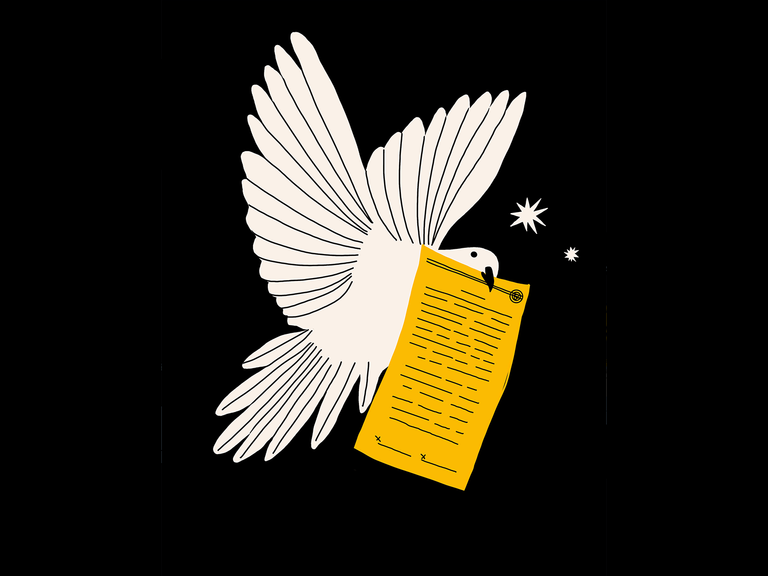 5. Get the Prenup
It's time we shed the stigma attached to prenuptial agreements. In this story, we speak with experts about the merits of prenups and when couples should consider entering into one. Dive deeper into the topic of wedding prenups here.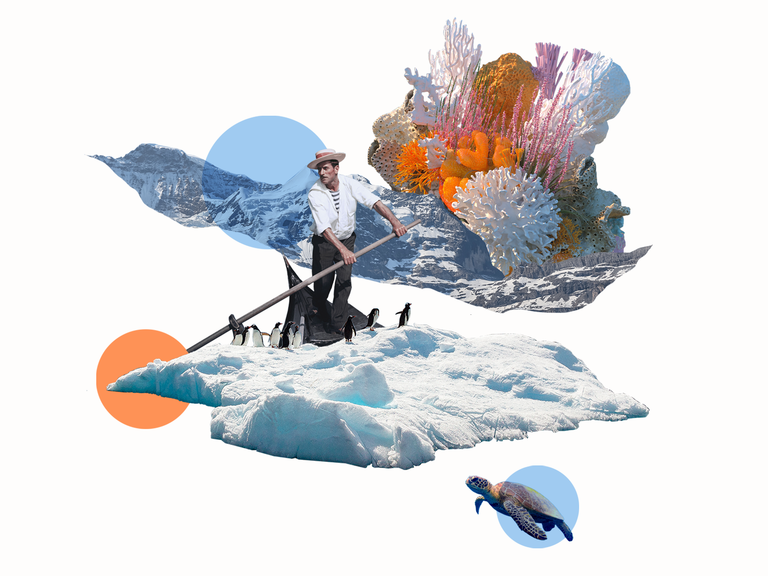 6. Mythical Honeymoon Spots
Some of the world's most beautiful places are fading away and could soon be on paradisiacal memories. Climate change, rising sea levels, erosion, deforestation and other environmental favots are threatening natural wonderfings like the biodiverse Amazon rainforest and the ice shelves of Antarctica. We are taking a look at nine destinations you should bump to the top of your honeymoon travel list before they disappear.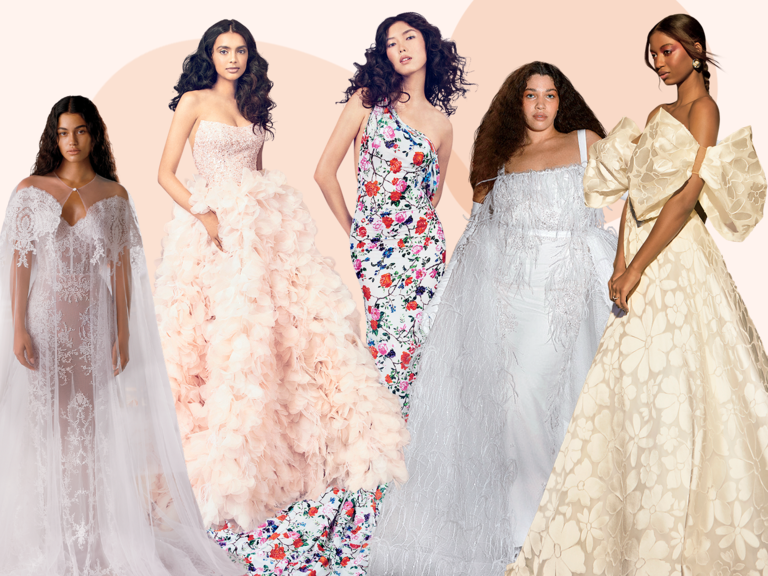 7. Editor's Picks: Runway Report
Wondering what's hot for weddings right now? Our editors share their top picks of must-have wedding products, from travel amenities to wedding decor. Notably, The Knot's former Senior Fashion & Beauty Editor Shelley Brown shares a report of the hottest wedding dress trends gracing the runways this year. Read more about our favorite 2023 wedding dress trends here.
8. Real Weddings
In our Real Weddings section, we're taking a look at how three different couples planned their dream wedding day. One couple leaned into a mod, retro colorful aesthetic for their SoCal beach wedding. Another couple embraced a romantic mauve color palette. And yet another couple said "I do" with a surprise wedding ceremony in their own backyard. In every case, our couples highlighted how to plan a personalized wedding that reflects their individual partnerships. If you want to see your wedding and love story featured in a future issue of The Knot Magazine, here's everything you need to know.