Planning a Wedding? Read These 6 Stories in the Latest Issue of The Knot
We have all the top trends and advice for you.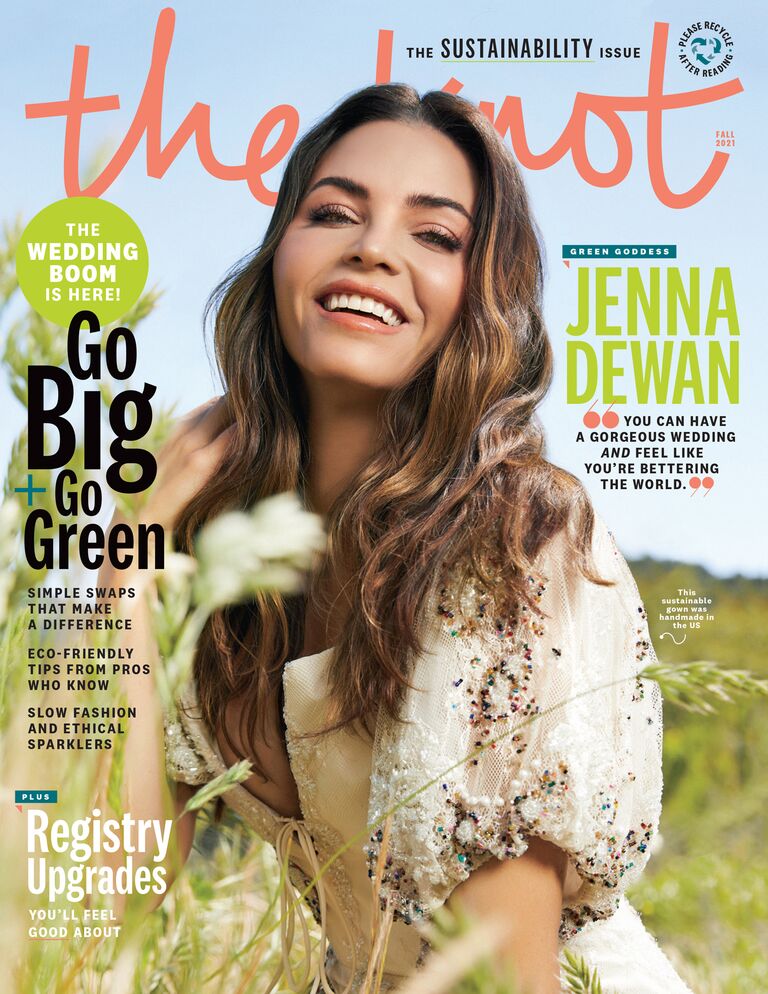 We have included third party products to help you navigate and enjoy life's biggest moments. Purchases made through links on this page may earn us a commission.
Whether you're newly engaged or a seasoned planner, The Knot digital magazine is a must-have planning resource. Our quarterly magazine is released according to seasons (fall, winter, spring and summer), and each comes with all the information and inspiration you need to plan a wedding that is yours (truly). In each issue, you'll find planning tools like our comprehensive checklist, must-know tips from top experts, fashion trends, gorgeous styled shoots to inspire your vision and fresh Real Weddings from couples just like you.
Beyond the magazine, The Knot offers extensive wedding planning resources. Whether you need help creating a timeline, managing your budget, or starting a registry, we've got you covered. Couples can download The Knot App for the ultimate wedding planning tool (that also conveniently fits in your pocket). We also offer all the etiquette and advice you need to help you plan everything from the bach weekend to your reception exit.
If you're in search of wedding pros to help execute your dream wedding style, you can also find the best vendors (from DJ to wedding planner and everything in-between) on The Knot. If you want ideas from real couples, find additional vendors and inspiring one-of-a-kind real-life celebrations in our Real Weddings section.
As we continue to navigate the effects of the COVID-19 pandemic, we're inspiring to-be-weds to plan their nuptials from the comfort of home. The easiest way to enjoy the newest magazine is to head over to Issuu and virtually flip through. Additionally, you can purchase an issue online at The Knot Shop and have it delivered right to your door.
If you're more into consuming your favorite publications on a device, The Knot digital magazine subscription is the option for you. Grab your NOOK or tablet via Google Play, Amazon and NOOK, and sign up for a yearlong subscription. You can also get the magazine on your iPhone or Android via Zinio. Every season, a new issue of The Knot digital magazine will be delivered seamlessly to your tablet the minute it hits newsstands. That's four issues filled with wedding inspiration: imagine thousands of photos, hundreds of pages of fashion and style advice and countless tips to guide you through every step of the planning process.
The Knot Fall 2021 issue is all about planning sustainably. In the cover story, actress, dancer, author and to-be-wed Jenna Dewan opens up about finding love again, her connection with Mother Earth and her plans for throwing a sustainable wedding.
The issue also covers other topics, including our trend report highlighting of-the-moment looks—ruffles and feathers are having their moment in the spotlight—and an editor's Earth-friendly wish list of fashion and accessory picks that'll have you swooning. Additionally, we highlight our fave sustainable sparklers, from lab-grown diamond to upcycled stones you're sure to love.
As we navigate emerging from the pandemic, The Knot is here every step of the way to help you plan your wedding, your way. The wedding boom is here and we're ready to help you go big and go green with your nuptials. Take a look at some of our favorite stories in this season's magazine, below.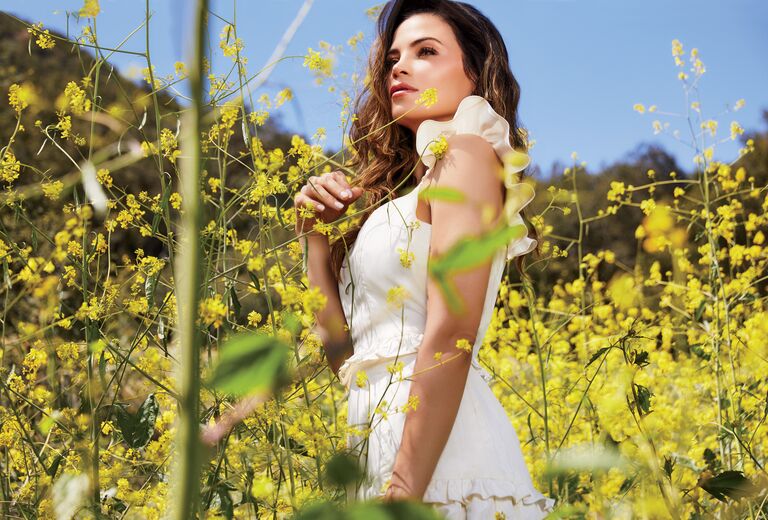 Jenna's World
Life is starting to pick back up again, and Jenna Dewan is here for it. The actress, dancer, author and former model is emerging from quarantine with excitement—and for good reason. She welcomed her second child in March of 2020, just as the world began to shut down. The timing meant she had a full year to hunker down at home with her new baby and her new fiancé, Broadway star Steve Kazee. After a postpartum pause, she's ready to get back on screen and back down the aisle again too. The Knot chatted exclusively with the Come Dance With Me judge about finding love again, her connection with Mother Earth and her plans for throwing a sustainable wedding.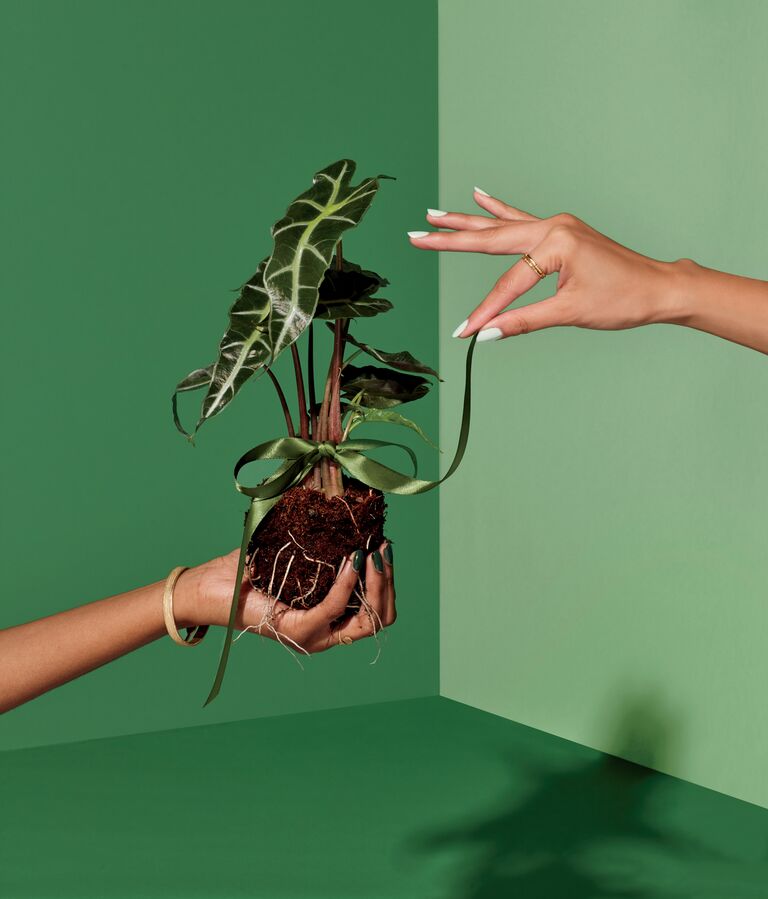 Planet-Friendly Registry Picks
Eager to add some green products to your wish list, but not sure where to start? We've got you covered with some of our favorite eco-conscious brands, companies and experiences. Plus, where to donate pre-loved items and the best environmental charities to support.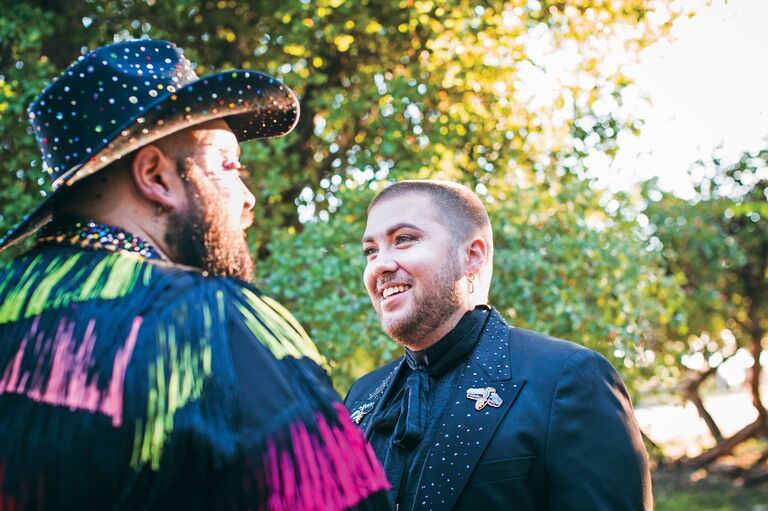 Full-Spectrum Face
While wedding makeup has historically only been advertised to those who identify as "bride," anyone can use it. Rocking makeup—whether it's minimal cover-up, high-impact lipstick and eye shadow, or something in between—is a powerful way to show personality on your day. To help inspire your wedding glam, we rounded up some of our favorite gender-inclusive beauty brands that offer products for everyone. Go ahead: Show the world your authentic self.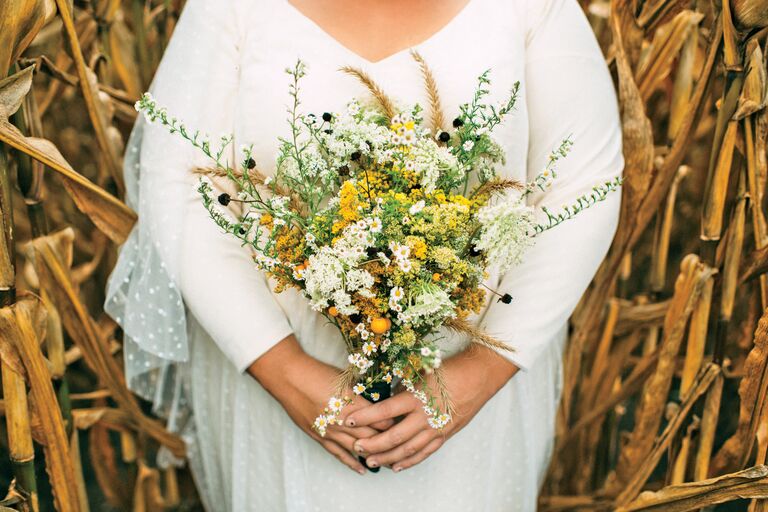 10 Tricks for More Sustainable Stems
Floral waste is one of the biggies when it comes to weddings. We're taking a look at how to partner up with the right pros and make green swaps, so your flowers don't just look good, but do good.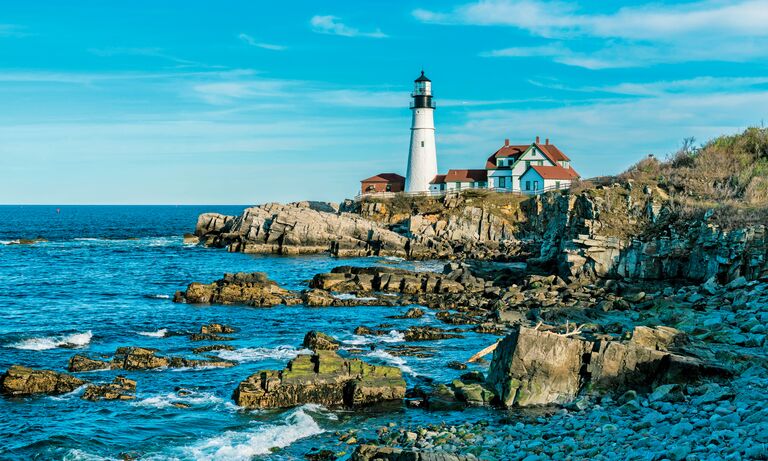 Regenerative Travel
You can take a planet-friendly honeymoon without sacrificing comfort or amenities. No, really. Regenerative travel is a new movement that champions leaving a place better than you found it. We are taking a look at six ideas for sustainability-minded getaways. Whether you want to explore protected waters in the Florida Keys or take a seaside stroll in coastal Maine, there's a getaway for you that will feel good while contributing to the locale's healthy future.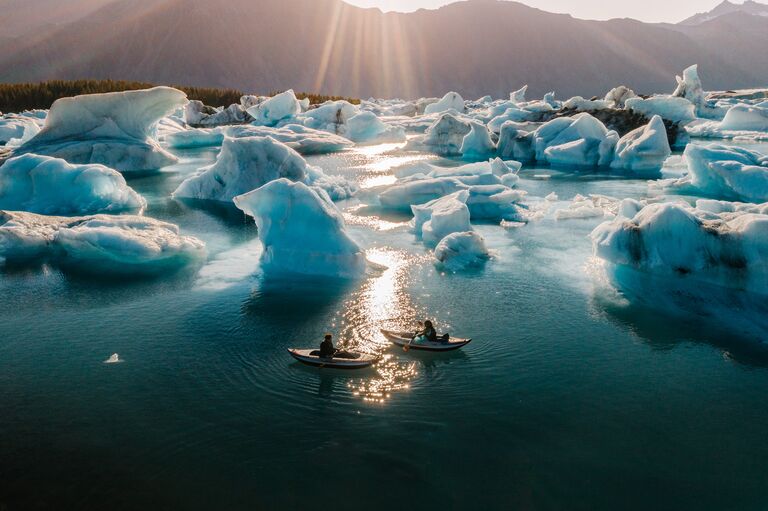 Eco Wed
By planning with Mother Nature in mind, it's possible to pull off nuptials that are as sustainable as they are joyful. Wedding pros dish on planner greener vows and offer advice for smart lighting design, rethinking written correspondence, leaving no trace when tying the knot outdoors and more.