The Knot Magazine Subscription Details
Find out how to get a subscription of The Knot magazine, where to buy the wedding magazine in stores and online—plus what's in the new issue!
by The Knot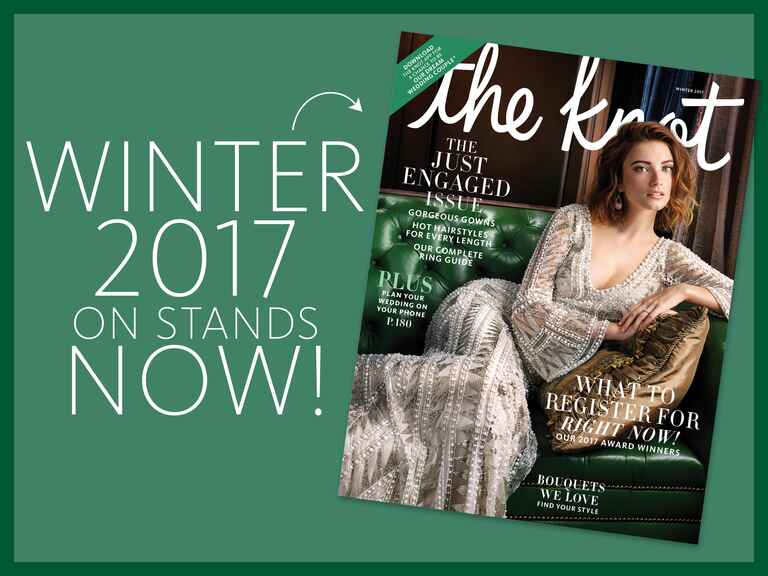 photo by
Robert Trachtenberg
Your search for the perfect bridal magazine is officially over. The Knot magazine has tons of wedding ideas and style tips to help you plan a wedding that totally matches your personal style. Interviews with industry tastemakers? Check. Dress trends brought to you straight from the front rows of Bridal Fashion Week? Of course. Plus, must-have tools that will help you stay organized. In other words, The Knot magazine is your absolute go-to for all things wedding planning.

Oh, and did we mention that we have digital subscriptions to The Knot magazine? You can get a yearlong The Knot magazine subscription right now on your NOOK or tablet via Google Play, Amazon and NOOK. You can also get the magazine on your iPhone or Android via Zinio. Every season, a new issue of The Knot magazine will be delivered seamlessly to your tablet the minute it hits newsstands. That's four magazines and literally thousands of photos, hundreds of pages of fashion and style advice, and countless tips that will guide you through every step of the planning process.
And if you're a more tear-and-share kind of bride, you can order the latest issue of The Knot magazine at The Knot Shop and it will be delivered right to your door. You can also find copies at Walgreens, Michaels, Target, Rite Aid or Stop & Shop. As if you needed any more convincing, here's a sneak peek of our favorite stories from the latest issue.
In the Winter 2017 Issue of The Knot Magazine:
1. "Marry the Night"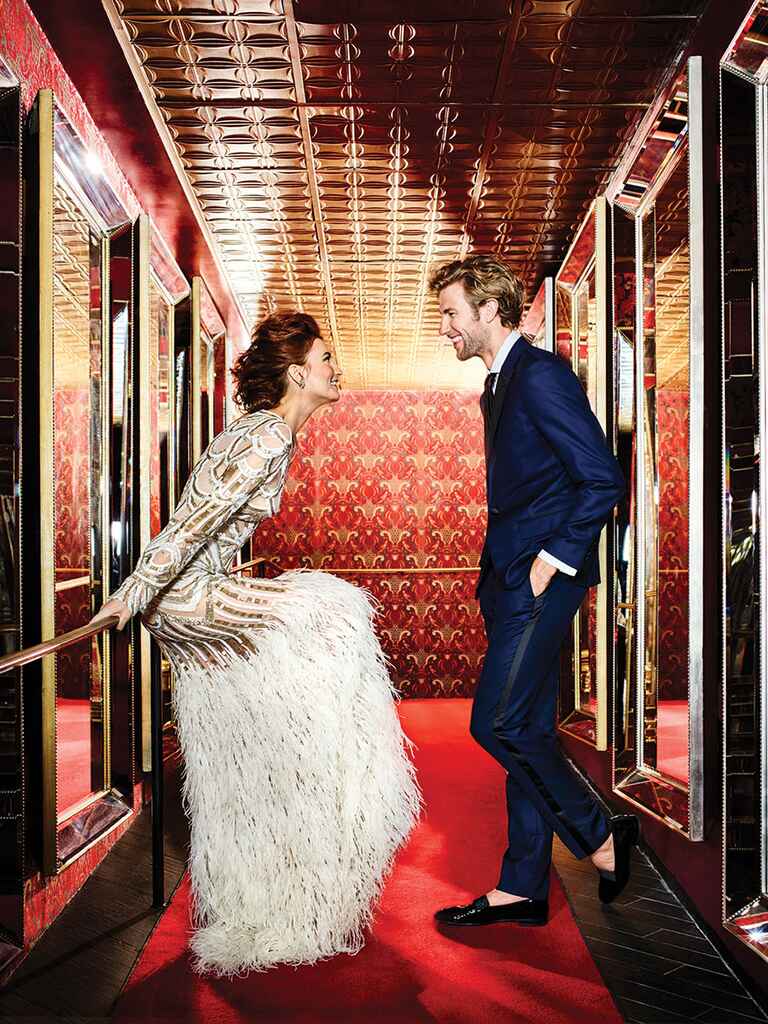 A formal, late-night soiree calls for a sumptuous gown (or fabulous jumpsuit) decked in flapper-inspired fringe, playful plumage and ultra-luxe beading. Trust us, these are the prettiest party dresses you've ever seen, perfect for dancing the night away.

2. "Ring It In"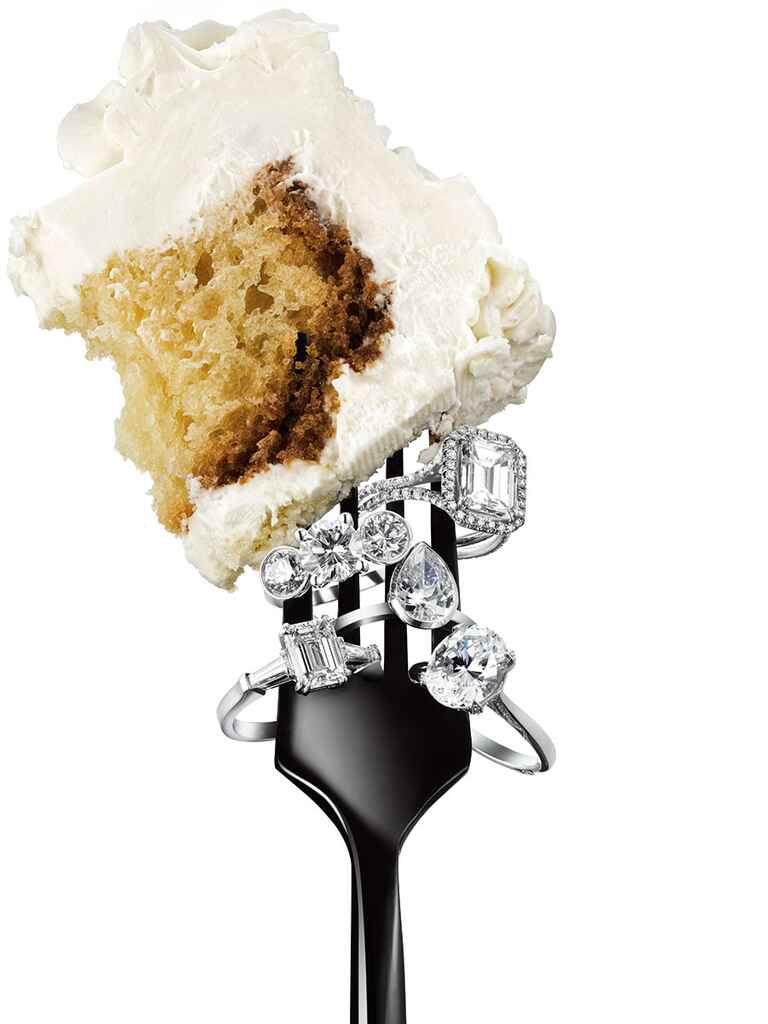 Before settling on the perfect sparkler, brush up on the most dazzling ring trends and need-to-know terminology. From the coolest cuts and gem colors to our full-on guide to metals (hmm, rose gold or palladium?), we've got you more than covered in the ring department.

3. "Registry Awards"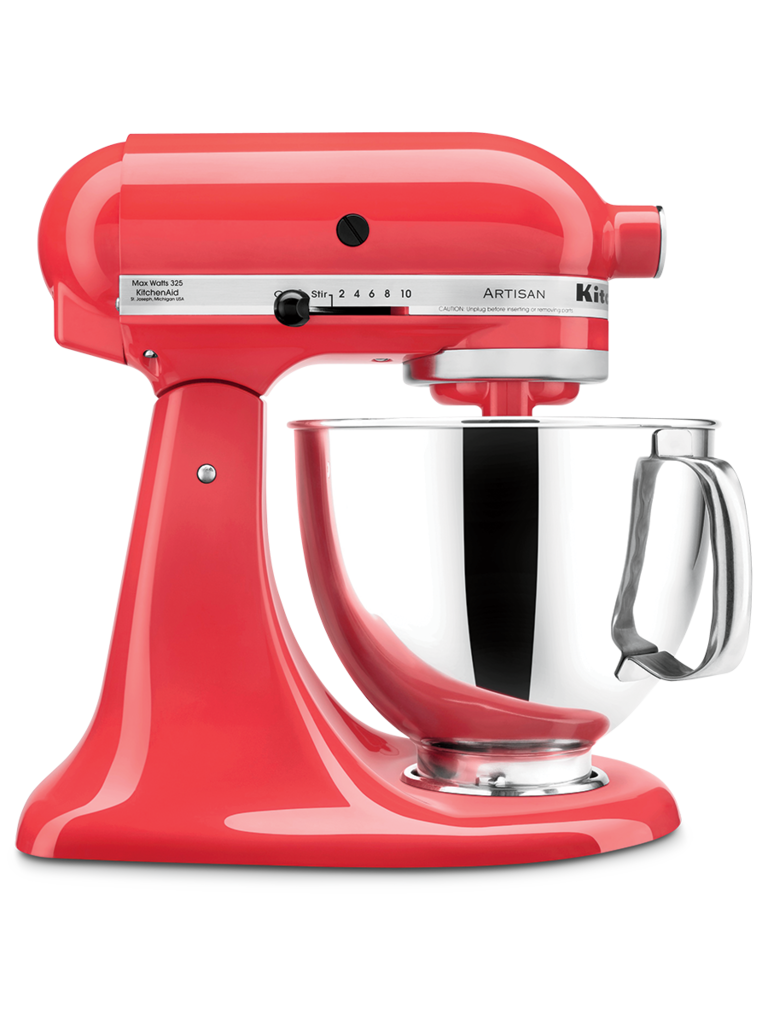 When it comes to curating a newlywed home, we know couples want a blend of classic essentials and out-of-the-box picks that are totally "them." Don't miss this roundup of more than 50 of our favorite registry must-haves.

4. "Bouquets You'll Love"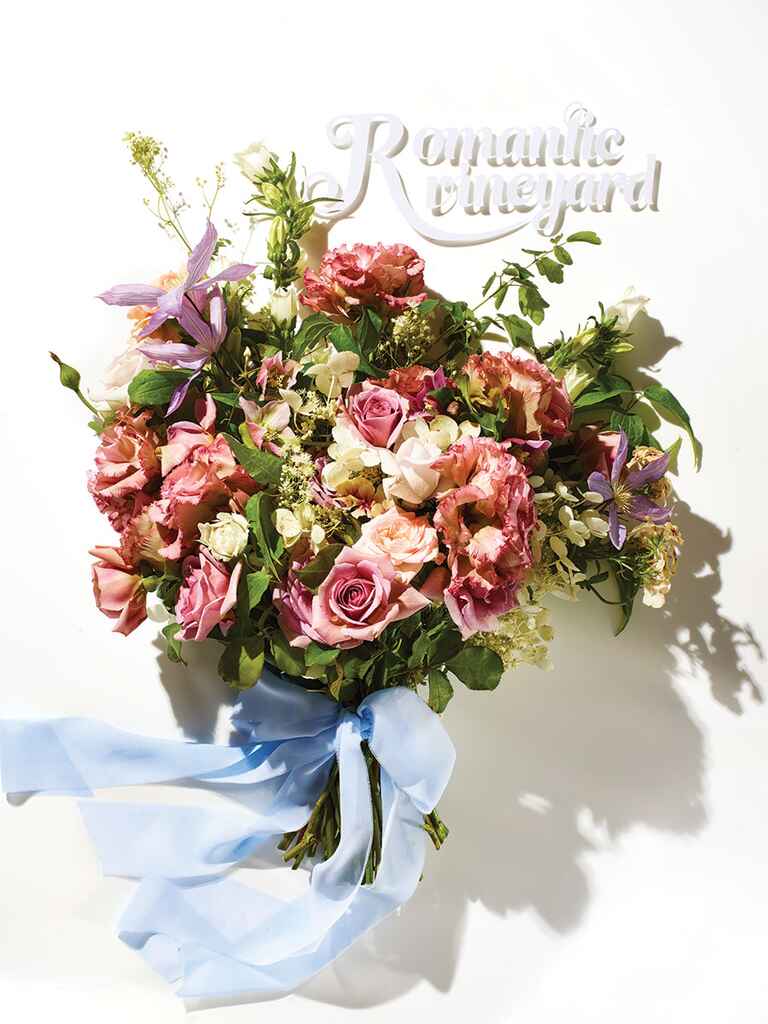 No matter your style or where you're tying the knot, there's a bundle of blooms for you. We tapped some amazing florists to arrange gorgeous bouquets for five different wedding styles, including classic ballroom, romantic vineyard and tropical beach, plus tips for how to recreate them for your own trip down the aisle.

5. "Real Love: Destination Wedding Special"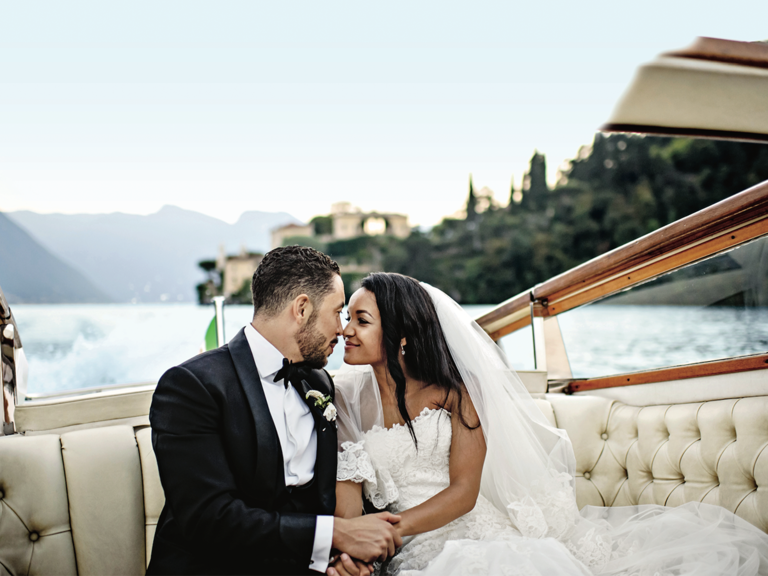 Let these breathtaking destination nuptials spark your wedding wanderlust. Read how six real couples pulled off their ideal weddings across the globe, including a formal fete on Italy's scenic Lake Como, a modern desert bash in Palm Springs, California, and a charming, boho beach wedding in Sayulita, Mexico.