5 African American Bridal Beauty Tips
Not sure which direction to take for your bridal glam look? We have advice for you here.

Find your beauty aesthetic with these five methods for African-American brides.
1. Maximize Your Melanin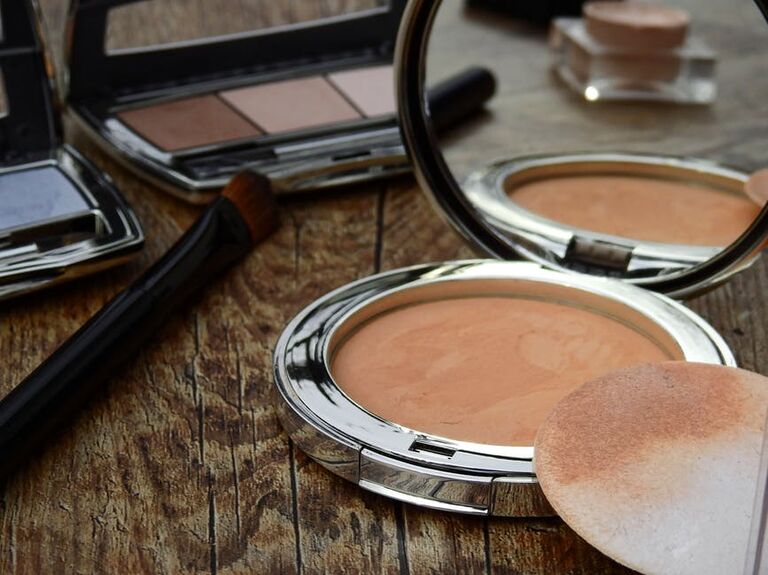 If you looked at the beauty industry a few years ago, it'd be hard to find your perfect shade of foundation as a woman of color. But today, you don't have to look far to get that flawless bridal glow. With brands like Fenty, Huda Beauty, Nars, Bobbi Brown, Black Opal and Makeup For Ever, shade ranges are diverse to match your exact base color and undertone. Whether you're hiring a makeup artist for the wedding day or like to apply makeup yourself, finding a foundation that provides the right amount of coverage is equally important. You'll also need to consider a foundation's formula along with your skin type. A dewier finish works better for dry skin, whereas a matte finish is ideal for oilier skin. Switching this order is a surefire way to make your face look parched or greasy at the end of the night—and nobody wants that. Bonus tip: Color-correcting with peach and green concealers are key helpers in banishing blemishes and discoloration.
2. Accent With Bold Colors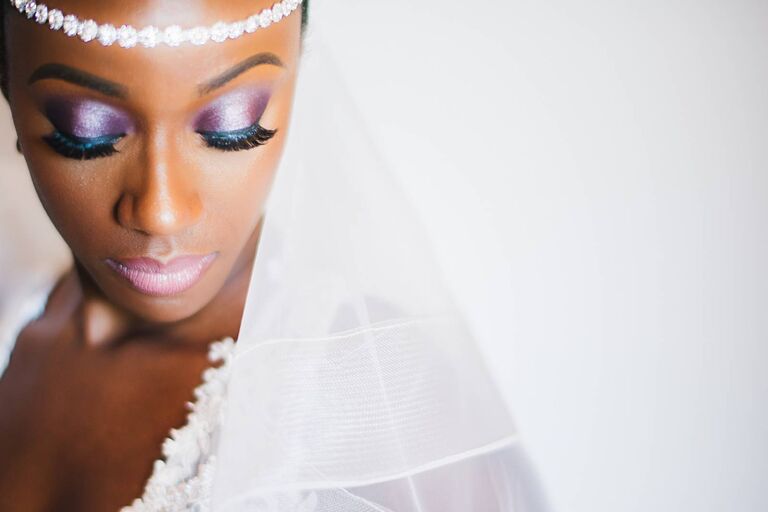 Take a note from Nigeria's wedding makeup and be a daring bride if you want. Deeper colors like plum, burgundy, chocolate and scarlet flatter melanin-rich skin tones. These vibrant hues work well when used as an eye shadow, blush or lipstick. Your skin's undertone, along with your hair and eye color, will clue you in to how far you can go. What's most important, however, is that you feel confident and beautiful with a bolder makeup look. To enhance your lovely face further, make sure to contour and highlight with golden and bronze tones. Another option to consider for the African American bride who wants to stand out is a shimmery cut crease with strong eyeliner, which often complements darker skin and simpler bridal gowns.
3. Opt For "No Makeup" Makeup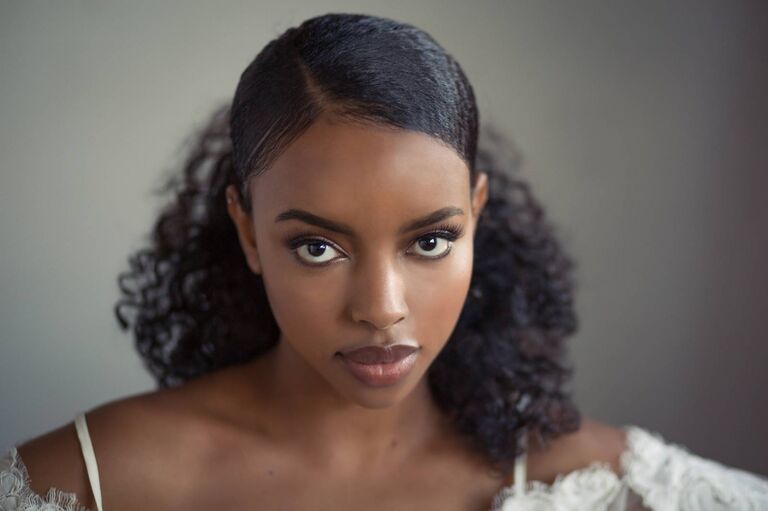 For low-key brides, achieving an effortless "I just woke up like this" look is a dream come true. The overall goal is to look like the best version of yourself, which provides a timelessness you'll appreciate when you look back at your wedding photos years later, according to celebrity makeup artist Melissa Hibbert. To create this look, an even canvas is key with subtle enhancements—meaning soft blush and an earth-toned smoky eye. Highlighting and contouring with products that are only a few shades different from your actual skin tone will add a pop to your features, while dark eyeliners and mascara define your eyes. Since the "no makeup" makeup look is so simple, you can incorporate some show-stealing false eyelashes along with a pink-to-brown nude lipstick for extra glam.
4. Don't Forget Skincare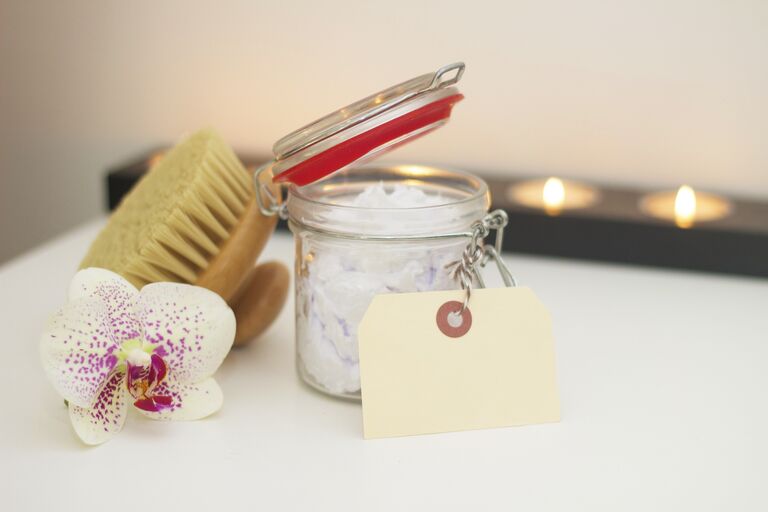 Wearing makeup is no reason to let your skin get rough. In fact, taking care of your natural complexion will allow any cosmetic you apply to go on smoother. Building a regimen tailored to your skin's needs will help you look radiant long before you walk down the aisle. For daily maintenance, implement double cleansing to purify your skin and prep it for toners, serums and moisturizers. Adding a physical or chemical exfoliant you can use up to three times per week helps minimize common skin concerns like acne and hyperpigmentation. It's also important to not skimp on SPF during the day—darker skin tones are not immune from the sun's harmful UV rays. A sunblock with an SPF of 30 is more than enough to protect your skin. Furthermore, those who have troubled skin types should schedule an appointment with a licensed dermatologist or aesthetician at least a year before the wedding. It might sound like overkill, but seeing an expert sooner rather than later allows for skin-clearing treatments to be administered with adequate healing time. Just make sure the specialist you visit has experience working with darker skin tones.
5. Prioritize Your Hair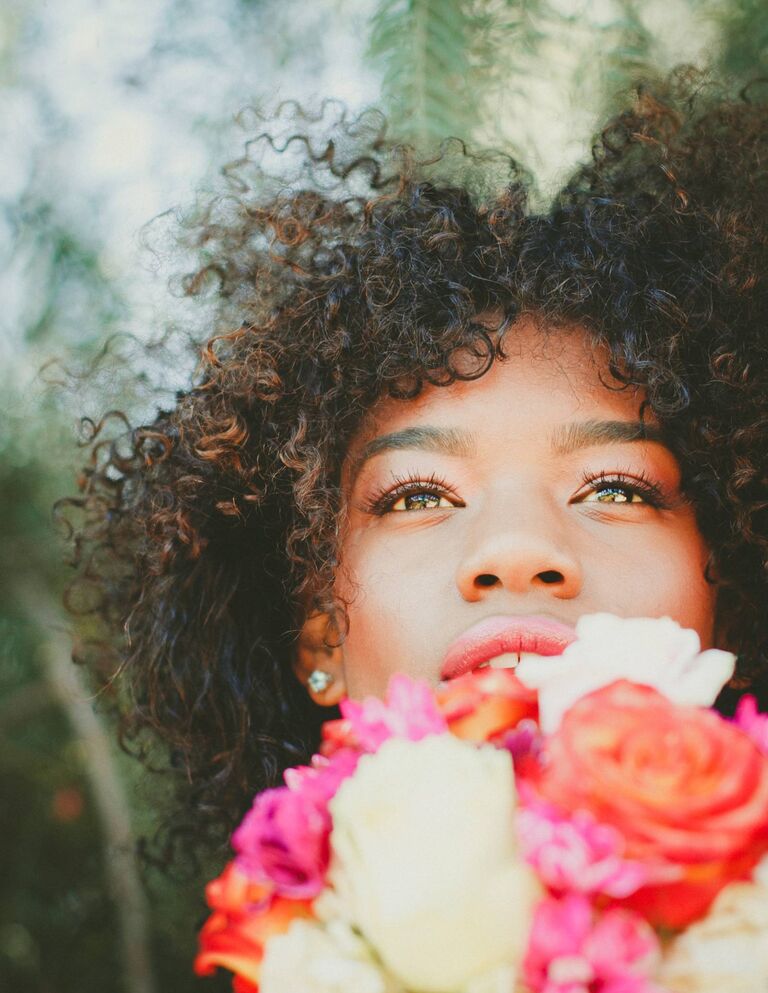 It's easy to get carried away with what your face and body will look like when you walk down the aisle, but the hairstyle you choose for your wedding day is just as important. With naturally textured coils, sleek pressed tresses, wigs, weaves, extensions and protective braids, there are countless styles African-American brides can rock. For this reason, it's great to work with a stylist months in advance to get your hair on track. Receiving expert advice will not only help in determining your cut and color, but also the overall condition of your mane. Other factors to keep in mind when picking your hairstyle include the season, décor, wedding style and your dress, of course, to ensure your bridal look is cohesive.
Cortney Moore is an editor at Black Bride Magazine, the top destination for multicultural brides of color. To learn more about trends and tips, visit BlackBride.com.