Get Cheeky With the Best Blush Picks for Your Wedding
It's giving blushing bride.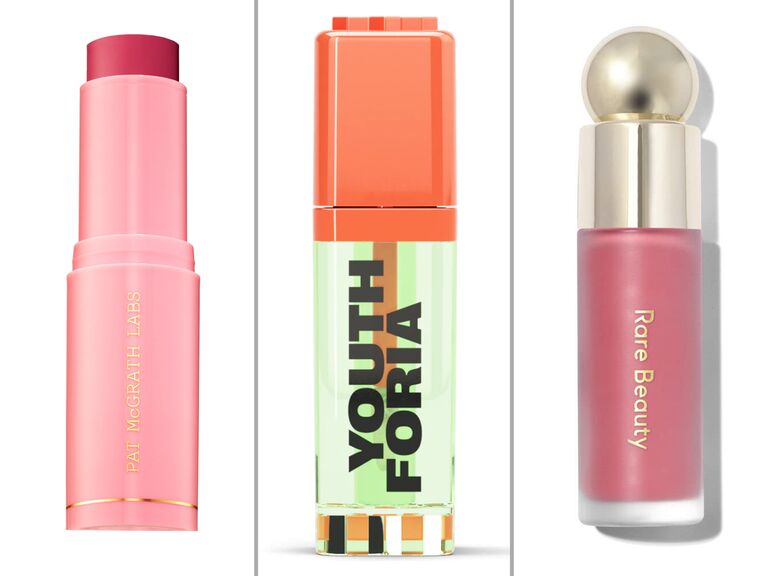 Photos: Sephora
Hey, sweet cheeks! Looking for the best blush to wear to a wedding? You've come to the right place. Blush isn't just having a moment or a year, it's having a literal era. It gives you a healthy glow, brightens your complexion and it really just pulls together your makeup look. I would know, I am an avid blush junkie who collects blushes like my grandmother collected stamps.
Whether you prefer a subtle flush with a dusting of Makeup by Mario Soft Pop Powder Blush or a bold pop of color with Rare Beauty's Soft Pinch Liquid Blush, there are plenty (and I mean, plenty) of options out there for every skin tone to help you achieve your ideal makeup look, whether you're the to-be-wed, in the bridal party or a wedding guest just looking to get a bit cheeky. Ahead, you'll find the best blushes for 2023, from affordable finds and luxury picks to the best liquid and cream blushes on the market, and some clean beauty favorites too.
In this article:
Best Cream Blush
Looking for a blush that's both moisturizing and travel-friendly? Meet your new BFF: cream blushes. Just simply tap on one of these picks for an instant glow and throw in your bag if you want to add a bit more color later in the day.
For Fair Skin: Honest Beauty Creme Cheek and Lip Color in Peony Pink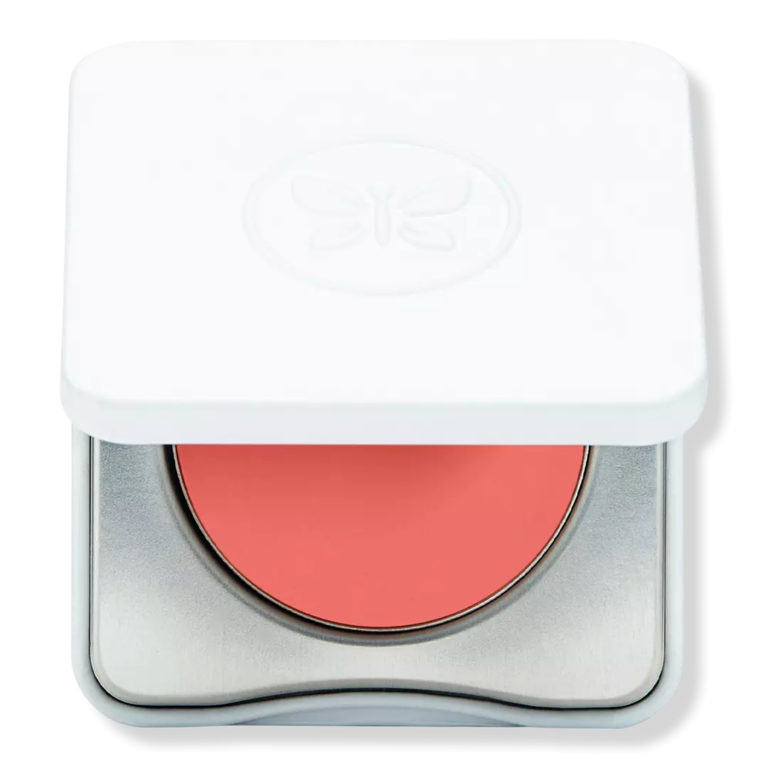 For a long-lasting blush option for fair skin, check out the Honest Beauty 2-in-1 cream blush and lip color. This clean blush is formulated with organic, natural ingredients including a multi-fruit extract with raspberry, blackberry and Grape. It's also dermatologist-tested and fragrance-free, making it safe for acne and sensitive skin types. Plus, the packaging is recyclable.
Finish: Dewy | Colors: 7 | Call-Outs: Clean Beauty, Female Founded, Cruelty-Free, Vegan, Recyclable Packaging
For Olive Skin: Milk Makeup Lip + Cheek Cream Blush Stick in Werk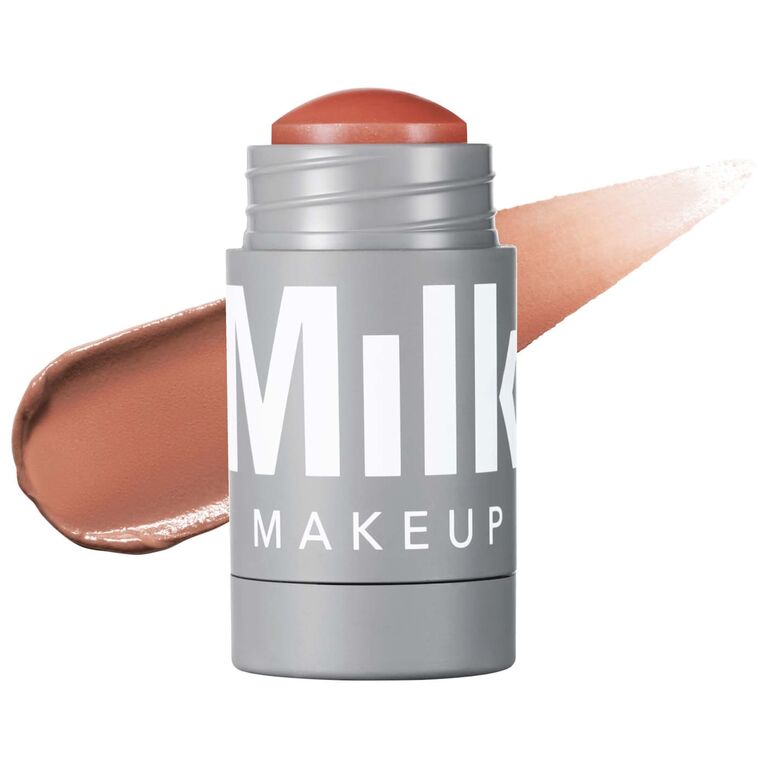 The Knot's Fashion Content Strategist, Nic Taliaferro says Milk's Lip + Cheek Cream Blush Stick is a staple in her makeup routine thanks to its bold but buildable pigment that doesn't fade throughout the day. "It does all the things I need as a romantic, freshly pinched-cheeks kinda makeup girlie," says Taliaferro. "It blends where you want it, and not where you don't. One swipe per cheek for a natural touch-of-blush look running pre-wedding errands, two for looking awake on your vendor Zoom call, and three for your blushing bride or to-be-wed moment."
Finish: Natural | Colors: 11 | Call-Outs: Clean Beauty, Cruelty-Free, Vegan, Gluten-Free
For Brown Skin: Pat McGrath Labs Divine Blush Legendary Glow Colour Balm in Fleurotique
You may have seen all the hype around Pat McGrath's newest blush stick, and for good reason. The creamy tinted formula easily melts into skin for a gorgeous flush that lasts all day. The soft berry hue of shade Fleurotique looks simply stunning on brown skin tones and feels like a little luxury each time you apply it.
Finish: Dewy | Colors: 9 | Call-Outs: Clean Beauty, Cruelty-Free, Vegan, Recyclable Packaging
For Dark Skin: Danessa Myricks Beauty Yummy Skin Blurring Balm Powder Flushed in Dancing Queen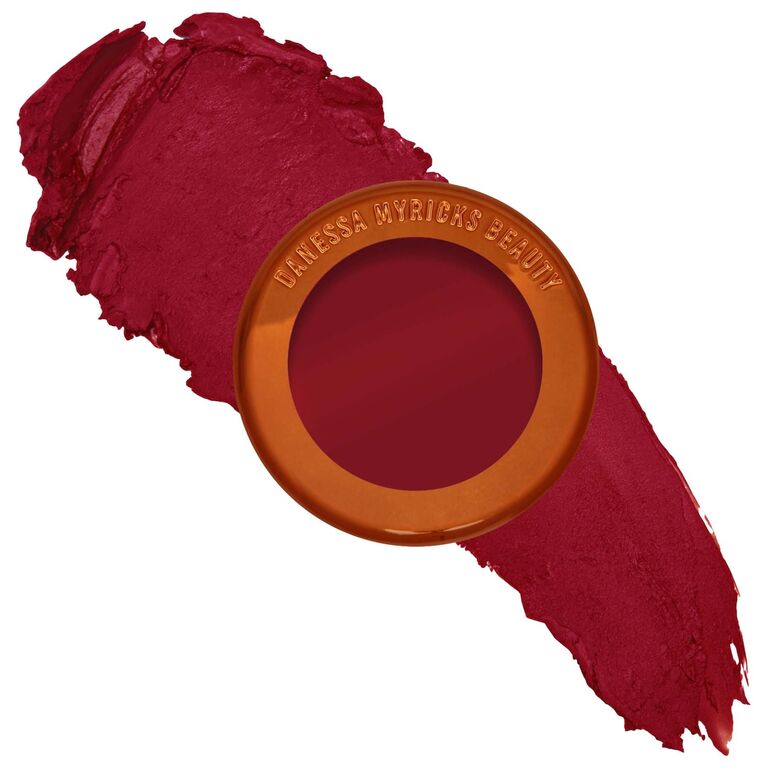 This isn't your run-of-the-mill cream blush. The Yummy Skin Blurring Balm from Danessa Myricks Beauty applies like a cream blush and dries down to a powder natural, skin-blurring flush. It's the best of both worlds. Did I mention it can be worn on the cheeks and lips for a cute monochromatic moment?
Finish: Matte | Colors: 6 | Call-Outs: BIPOC-Owned, Vegan
Best Liquid Blush
Liquid blushes tend to be the internet's favorite trend right now thanks to the easy tap and blend application that will give anyone a glow-from-within look that sits natural with the skin. PSA though, liquid blushes tend to be very pigmented, so expect a little to go a long way.
For Fair Skin: Milani Cheek Kiss Blush in Cheeky Coral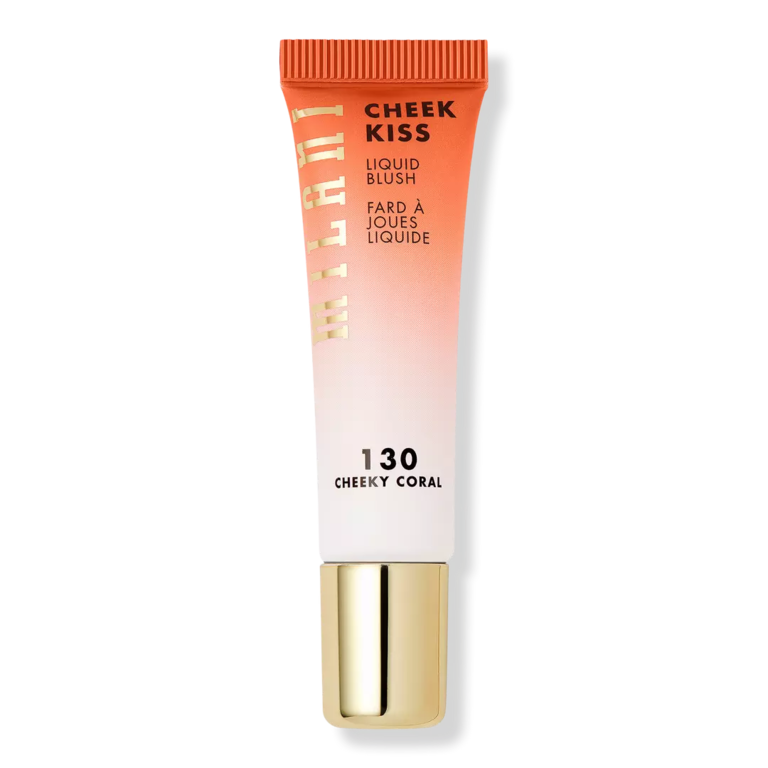 For those looking for a budget-friendly liquid blush, the Milani Cheek Kiss is a great choice. The Cheeky Coral shade in particular is absolutely beautiful on fair skin and is formulated with skin-loving ingredients like Pomegranate, Rose Extract and Watermelon. It gives a subtle glow that's both blendable and buildable, and for only $11 you won't feel buyers remorse stocking up on multiple shades.
Finish: Satin | Colors: 5 | Call-Outs: Drugstore Pick, Budget-Friendly, Vegan, Cruelty-Free
For Olive Skin: Rare Beauty Soft Pinch Liquid Blush in Encourage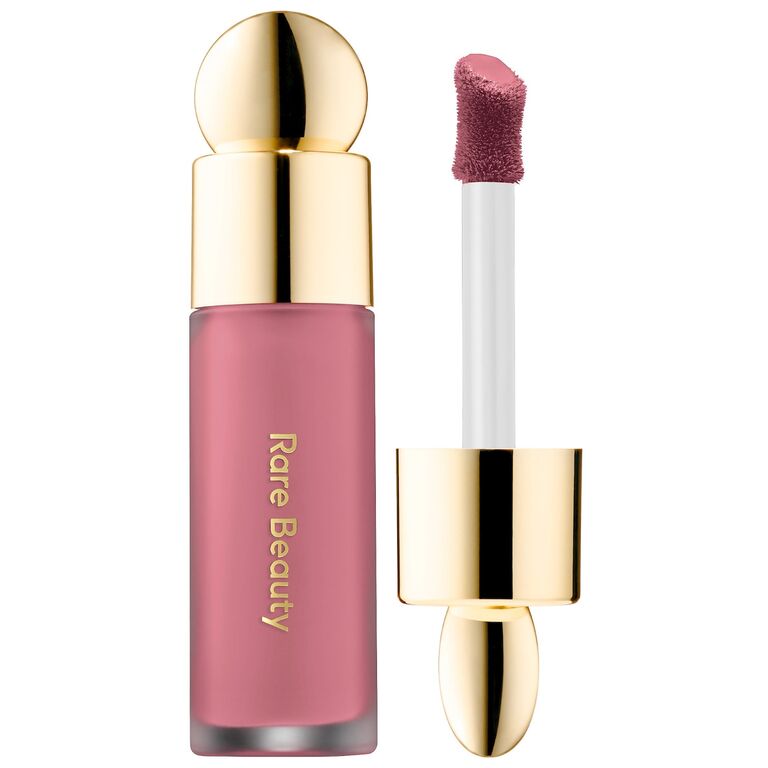 Can we hear a little commotion for the Rare Beauty Soft Pinch Liquid Blush? Because it's probably one of the most iconic liquid blush formulas of the decade, and while we love the soft pink neutral hue of Encourage for olive skin tones, there isn't a single shade we wouldn't recommend. It's just that good. Period.
Finish: Dewy and Matte | Colors: 13 | Call-Outs: Female Founded, Cruelty-Free, Vegan
For Brown Skin: Saie Dew Blush Liquid Cheek Blush in Spicy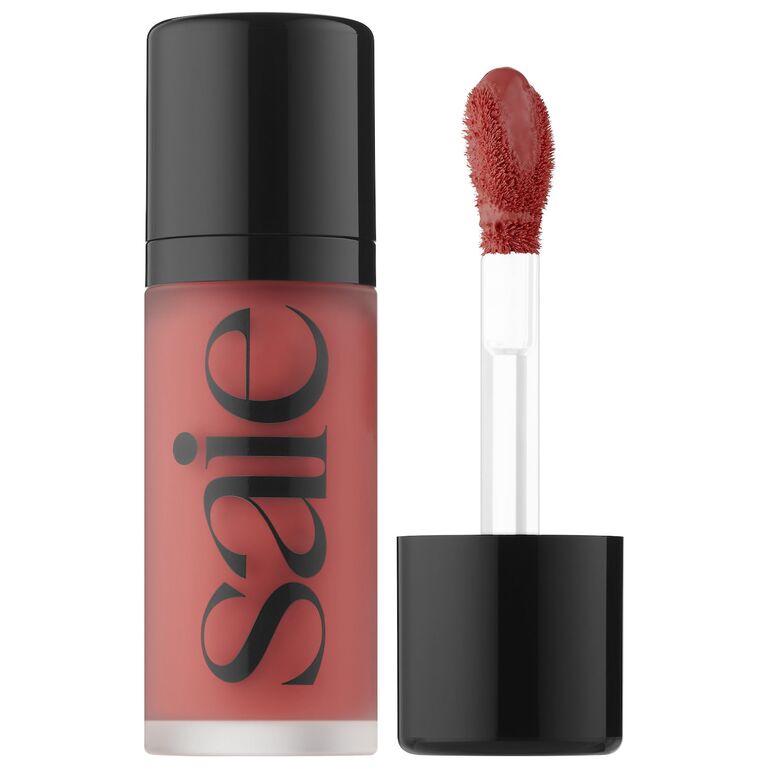 Saie Beauty has created a liquid blush that has taken the internet by storm. The lightweight, buildable formula, is packed with ingredients like mulberry to brighten, elderberry to protect against environmental damage and evening primrose to moisturize and soothe. One reviewer even says, "The color Spicy is absolutely gorgeous and the formula is so blendable and hydrating. I've tried all the liquid blushes on the market and this is by far the best one."
Finish: Dewy and Matte | Colors: 6 | Call-Outs: Female Founded, Cruelty-Free, Vegan, Leaping Bunny Certified, Clean Beauty, Certified Climate Neutral, Certified Plastic Negative
For Dark Skin: Youthforia BYO Blush Color Changing Blush Oil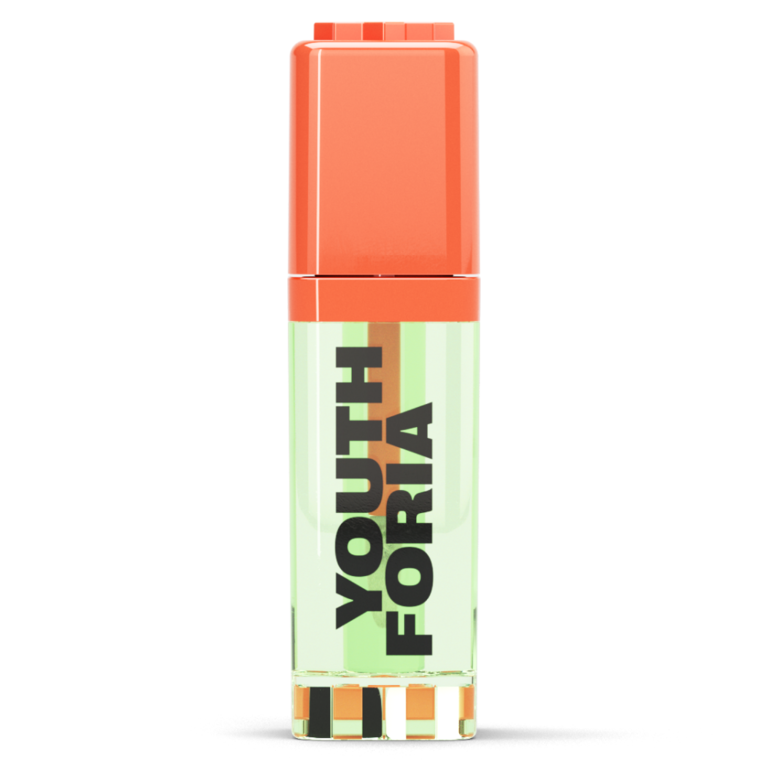 The Youthforia BYO color changing blush oil is a true game-changer. Its unique liquid formula reacts to your skin's pH to give you your own unique, perfect shade. It's a skincare-makeup hybrid that can be worn alone or with makeup and has 20 plant based extracts to hydrate and nourish your skin. It can even be combined with concealer to create your own unique eye color corrector. It really does it all.
Finish: Dewy | Colors: 4 | Call-Outs: AAPI-Owned, Female Founded, Cruelty-Free, Vegan, Clean Beauty
Best Powder Blush
If you're looking for the best natural blush that gives you buildable color and dimension with a smooth finish, a powder formula is the way to go. With a simple swirl and tap of your favorite blush brush, you can completely customize the depth and application of these gorgeous shades for weddings or every day.
For Fair Skin: Revlon Powder Blush in Tickled Pink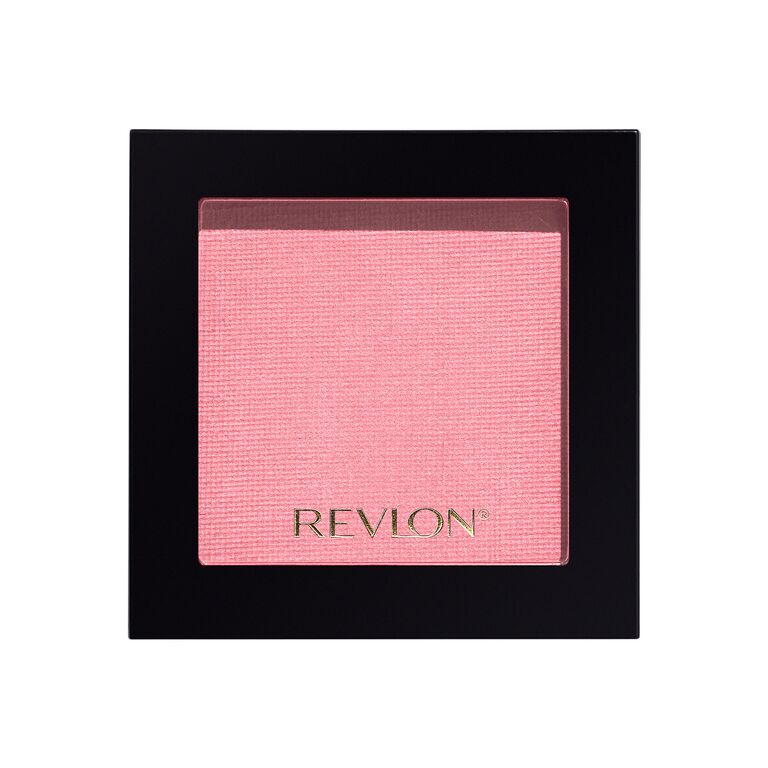 Revlon's Powder Blush is a classic and they have the perfect pinky shade for anyone looking to glow on a budget. "Revlon makes my favorite powder blush, which is great because it's under $15," says Taliaferro. "If I want a super pigmented matte pink, I use Tickle Me Pink. There are so many pretty warm coppery shades that glow on all different skin tones and can be used to create a subset effect when blended with one of the many pink hues."
Finish: Shimmer, Matte, Satin | Colors: 14 | Call-Outs: Drugstore Pick, Budget-Friendly
For Olive Skin: Buxom Wanderlust Primer Infused Blush in Ibiza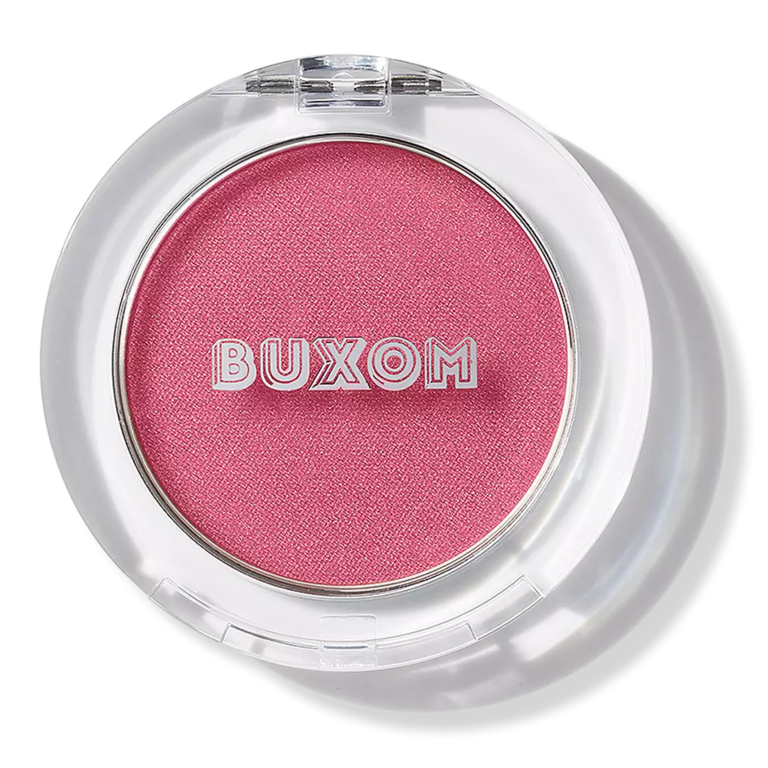 The one thing you won't have to worry about with Buxom's blush: lasting power, which is hard to come by when it comes to powder blushes. Over 300 five-star reviews on Ulta, customers rave about how this find is the best long-lasting blush, and that's thanks to the fact that the formula is primer-infused for a luminous 12-hour wear.
Finish: Shimmer | Colors: 6 | Call-Outs: Cruelty-Free
For Brown Skin: Makeup by Mario Soft Pop Powder Blush in Poppy Pink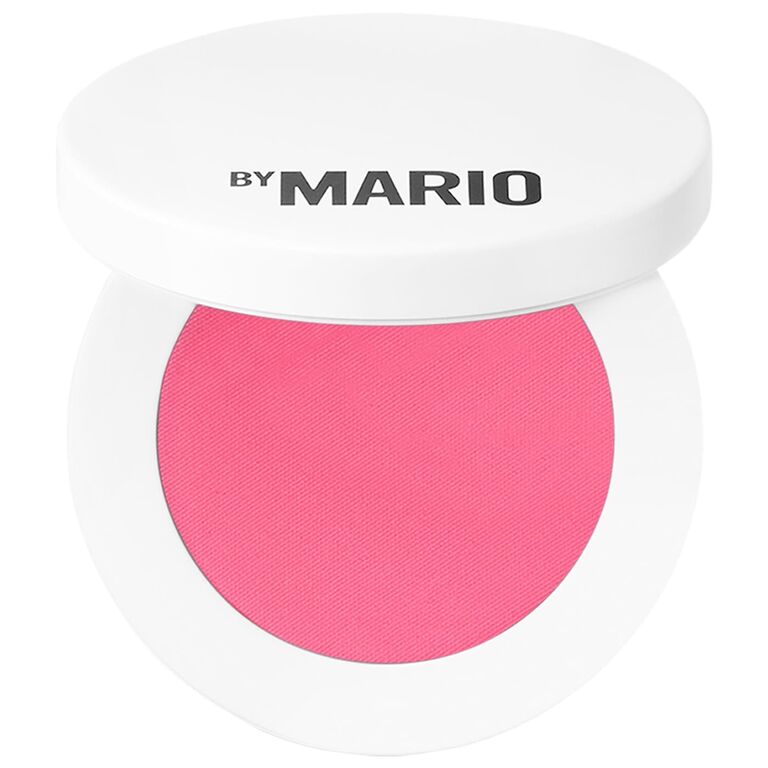 Let your gorgeous skin pop with color on your wedding day with the Makeup by Mario's Soft Pop Powder Blush in Poppy Pink. This silky powder blush was not only designed to give you a fab flush but also to brighten and lift your complexion thanks to micronized clay to restore radiance. Not to mention, it blends seamlessly over cream products.
Finish: Matte and Shimmer | Colors: 5 | Call-Outs: Vegan, 100% Cruelty-Free, PETA-Certified
For Dark Skin: Sephora Collection Sephora Colorful Blush in Hey Jealousy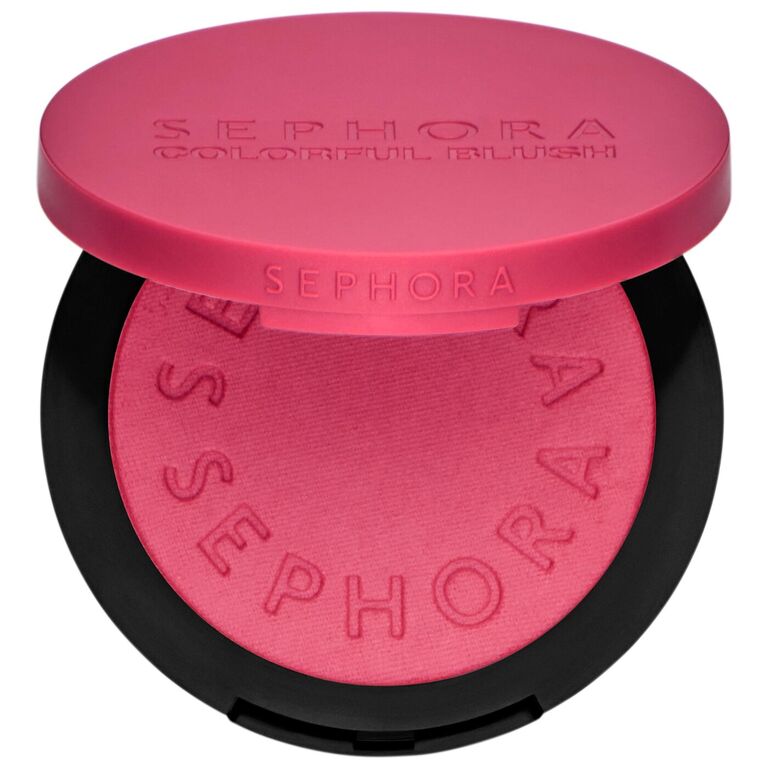 Don't sleep on the Sephora Collection powder blushes! It's even the favorite of The Knot's Influencer Specialist, Kimberly Brown, who says, "If you are looking for an affordable blush for deeper skin tones I swear but the Sephora collection Hey Jealousy, which is a beautiful deep berry pink." With 15 shades to choose from in both matte and shimmer finishes, you'll easily find your perfect, budget-friendly pick.
Finish: Matte and Shimmer | Colors: 15 | Call-Outs: Vegan, Budget-Friendly
How to Choose the Right Blush for Your Skin Type
There are two secrets to finding the right blush for you, the first is understanding your skin type so you can choose a formula that works with your skin and lasts the entire wedding day without melting off or flaking.
Best Blush for Mature Skin
Blush is an amazing way to add a youthful flush to the cheeks and aid in contouring the face. Powder formulas can actually emphasize texture and fine lines. Instead, the best blush for mature skin would be something like the EM Cosmetics Color Drops Serum Blush which has a fluid, cream or liquid formula with healthy, hydrating ingredients.
Best Blush for Oily Skin
If you have oily skin, you may be concerned with excess shine and makeup melting off your face. Powder blushes like the Mliani Baked Blush are great options because they tend to soak up excess oil. If you want to wear a cream or liquid blush, opt for a long-lasting formula like the Juvia's Place Blushed Liquid Blush, then top it with a powder to lock it in to keep your glow going all night long.
Best Blush for Acne Prone Skin
The key to finding a blush when you have acne-prone skin isn't whether it's powder, cream or liquid but rather the ingredient list. The best blush for acne-prone skin will have a noncomedogenic formula with minimal fragrances and additives. Merit Beauty's Flush Balm Cream Blush and Tower 28's Beauty BeachPlease Lip + Cheek Cream Blush both have clean formulas that are praised in reviews by those with acne-prone skin types.
How to Choose the Best Blush for Your Skin Tone
The second secret to finding your perfect blush? Understanding your skin tone. It's easy to want to choose a blush by your favorite color alone, but take these tips into consideration so you can choose a blush that gives you the right amount of color instead of washing you out.
What are Cool and Warm Undertones? How Can I Tell What Color Undertones I Have?
To find your ideal blush, you'll want to pay attention to your skin's undertones, just like you would with foundation. Warm includes golden, yellow, or peachy undertones. Cool includes pink, red and blush undertones and neutral tones will have a blend of both.
How can you tell which undertones you have? Simply look at the veins on the inside of your wrist. If they appear blue or deep purple, your skin likely has a cool undertone. If your veins appear more greenish or olive, you probably have warm undertones If you can't tell one way or the other, you likely have neutral undertones.
Once you determine your undertone, choose a complimenting blush shade. So cool-tone blushes wear well with cool-toned skin, and the same goes for warm and neutral tones. However, this is only a guideline, not a rule. Wear whatever blush makes you feel good and don't be afraid to experiment with different colors and shades.
How to Make Your Wedding Blush Last
You've found your best wedding blush, now you want to make it last. Here are a few tips that will keep you blushing:
Choose the best blush brush. Finding the best brush to go with your blush makes a huge difference in how it applies. For powder and cream formulas you can use a blush brush like the Rare Beauty by Selena Gomez Soft Pinch Blush Brush or the e.l.f. blush brush. Cream and liquid formulas can also use a beauty blender or just your fingers. Simply, apply and tap, tap, tap until it's diffused and blended.
Test different application methods. Application is everything when it comes to the best long-lasting blush. Play with layering and application. There isn't a universal one-size-fits-all method with blush because everyone's skin reacts differently, but I will let you in on my current go-to method I saw on TikTok for my normal-to-dry skin type. First, I apply my cream blush formula and dust a light amount of powder to set it. Then, after applying the rest of my makeup, I apply one more (light) layer of the same cream blush to reinvigorate the color before using a setting spray. I find that this makes my blush last all day long (and no, the cream-over-powder does not look weird!)
Find a great setting spray or powder. To really lock in your wedding blush, apply your setting powder (Huda Beauty's Easy Bake Loose Baking and Setting Powder is one of my personal favorites right now) over the blush just as you would the rest of your face. Then, use a setting spray like the iconic Charlotte Tilbury Airbrush Flawless Setting Spray to keep those cheeks rosy from ceremony to reception.