Who is Dua Lipa's Boyfriend? All About Romain Gavras
Alexa, play "Be the One."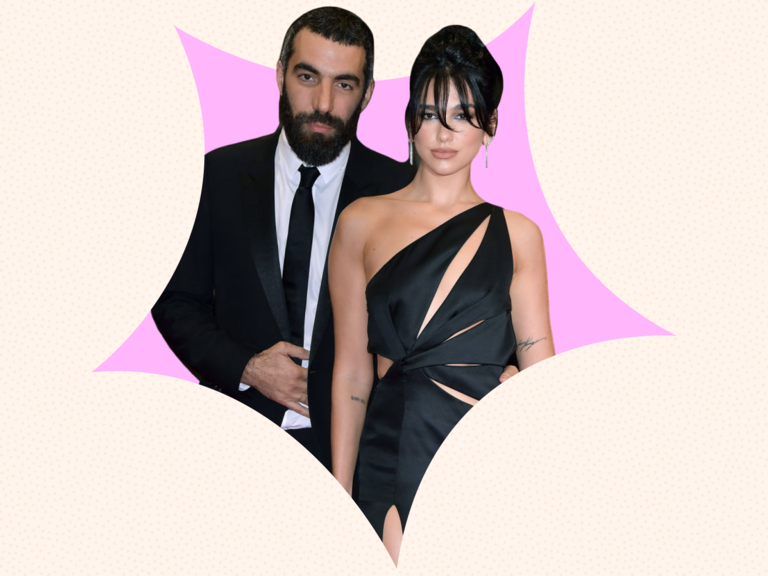 Photo: Getty Images,Design: Natalie Romine
Dua Lipa has a new boyfriend in her life—and the details of their private romance are going to ~blow your mind~. The Grammy-award-winning singer has been quietly dating her boyfriend since early 2023. Although they largely keep their romance out of the spotlight, the couple made things official on the red carpet *and* on Instagram over the summer. So, who is Dua Lipa's boyfriend, Romain Gavras? We break down everything to know about the French filmmaker and his romance with the Albanian singer.
Dua Lipa's boyfriend is Romain Gavras. The two were first spotted together in February 2023 leaving a BAFTAs after-party together.
Dua Lipa and Romain Gavras made their debut as a couple on the red carpet at the 2023 Cannes Film Festival.
Dua Lipa and her boyfriend hard-launched their relationship on Instagram on his birthday in July 2023.
Who is Dua Lipa's Boyfriend, Romain Gavras?
Dua Lipa's current boyfriend is Romain Gavras. The 42-year-old is a French and Greek filmmaker who has strong ties to the entertainment industry. He has directed a handful of music videos, including M.I.A.'s "Bad Girls" and Jay-Z, Kanye West and Frank Ocean's collaboration "No Church in the Wild." Just like his girlfriend, he's also a Grammy nominee, as both videos earned him nods in the Best Short Form Music Video category. In 2012, he won an MTV Video Music Award for the former.
Romain Gavras' work spans beyond music as well. According to the Onassis Foundation, his debut feature film Our Day Will Come was released in 2010. He also directed The World Is Yours in 2018, which was presented at the Cannes Film Festival that year. Most recently, he directed the film Athena, a modern Greek tragedy that's available to stream on Netflix.
Prior to his relationship with Dua Lipa, Romain Gavras previously dated singer Rita Ora. After splitting with Anwar Hadid in 2021, Dua Lipa was linked to stars like Trevor Noah and Jack Harlow before dating Gavras.
Dua Lipa and Romain Gavras' Relationship Timeline
Although this celebrity romance is fairly new, there are a few worthy milestones to note in Dua Lipa and boyfriend Romain Gavras' relationship timeline. Here's a comprehensive recap of their love story, from February 2023 to today.
February 2023: Dua Lipa Leaves a BAFTAs After-Party With a Mystery Man
Romain Gavras was rumored to be Dua Lipa's boyfriend after they were spotted leaving a BAFTAs after-party together in February 2023. At the time, The Sun reported that the two had been "quietly getting to know each other for months."
At the end of the month, Dua Lipa and her boyfriend were seen attending the Saint Laurent Paris Fashion Week show, seemingly teasing their relationship status.
May 19, 2023: Dua Lipa and Boyfriend Romain Gavras Go Red-Carpet Official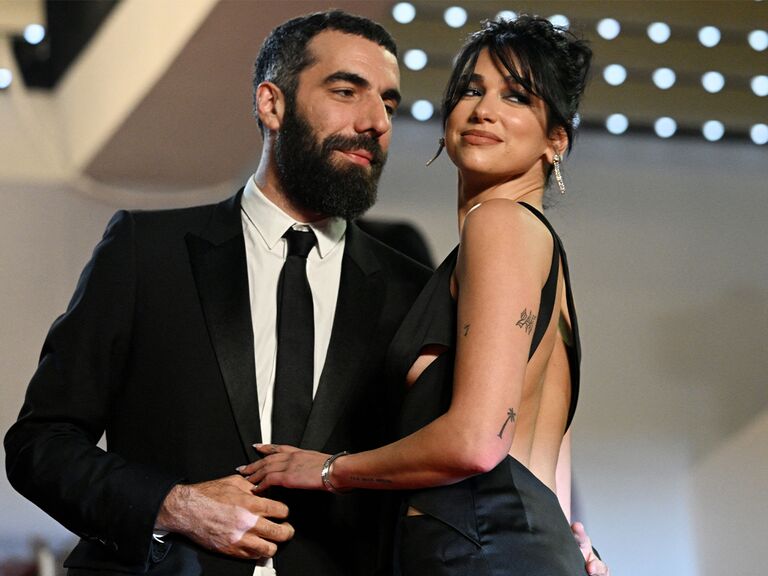 Finally, Dua Lipa and her boyfriend graced the red carpet at the 2023 Cannes Film Festival, thus confirming all those rumors. The new couple looked as elegant as can be in black ensembles: he opted for a classic black suit while she stunned in a satin evening gown with an open back.
July 4, 2023: Dua Lipa Celebrates Her Boyfriend's Birthday on Instagram
As if it wasn't official enough, Dua Lipa made her boyfriend IG-official on his birthday. The songstress shared a sweet snap of them from behind on July 4th, writing, "joyeux anniversaireeeee bébé 💞" (Psst: That's French for "Happy birthday.") A few days later, Gavras appeared in a photo dump of images Dua Lipa shared while on vacation in Sifnos, an island in Greece. Based on the timing, it appears that Dua Lipa and Romain Gavras enjoyed a postcard-worthy getaway in honor of his birthday. Goals!