How to Thoughtfully Ask Someone to Walk You Down the Aisle
Plus, ways to commemorate this special moment.
We have included third party products to help you navigate and enjoy life's biggest moments. Purchases made through links on this page may earn us a commission.
You've got your bridesmaids, groomsmen, your officiant and your guest list all figured out. But there's one more important person (or people) you don't want to forget about. Who will be walking you down the aisle? Traditionally, the father walks with the bride, but with so many people personalizing their weddings these days, there's no hard and fast rule of who can and can't walk with you. Whether you decide to walk with both of your parents, your grandparents, a family friend or totally solo, we've got a few tips to help you figure this part out.
In this article:
Who Can Walk You Down the Aisle?
There are many ways to personalize your wedding. One of those ways is choosing someone to walk down the aisle that is special to you, and it doesn't have to be a father figure. "Your walk down the aisle towards your love is so emotional and special," explains Christine Janda, executive planner and designer of Christine Janda Design and Events. "Your escort should be someone that brings you a sense of calm due to their love and support in your life as an individual and this new chapter of your life as a couple. You will be nervous (in the best way) so please just be sure that this is someone that will bring you a proud sense of calm."
What side does the to-be-wed stand on?
There's no right or wrong place to stand when you're walking down the aisle. "'Traditionally' the bride is on the left with grooms on the right however this is not the case for certain religions (i.e. Jewish ceremonies it's the reverse) or for anyone who feels most comfortable on one side," says Janda. "I definitely vote for standing on the side that you feel most comfortable with. Have a good side that you learned of from your engagement shoot? Stand on that side!"
What Do You Call the Person That Walks You Down the Aisle?
This isn't something to get worried about. Your focus should be about the relationship you have with the person walking beside you, and not what you'll refer to them as. However, you can "simply refer to them as your wedding ceremony escort, if not referring to by their title in your life (Father, Best Friend, Mother, Aunt, etc.)," recommends Janda.
How to Ask Someone to Walk You Down the Aisle
There's no right or wrong way to go about this. You might feel a bit nervous before asking, but that's perfectly natural. You'll want to do it in a way "that feels authentic to you that does not add any more pressure to your already pressure-filled wedding planning experience," advises Janda. "I am 99.9% certain that this person will feel just as excited and honored, if not more, to be walking you down the aisle. Do what feels right for you. No more, no less."
Ways to Ask Someone to Walk You Down the Aisle
From tongue-in-cheek gifts to handwritten notes, there are tons of ways to ask someone to walk you down the aisle. Below we've rounded up a few ideas for you to choose from.
Write a thoughtful letter.
Nothing says sentimental like a handwritten note from the heart. If you're not sure what to say besides the obvious question, reflect on your relationship with that person. Share a few memories you hold near and dear to your heart and explain why you think they'd be the perfect person for the job. It doesn't have to be long or verbose, just write from the heart.
Spend the day with them.
Plan a day out with them doing things you like doing together. Whether that's catching a baseball game or getting your nails done, it will be a memorable day for both of you so including fun activities will make it all the more special.
Send them Forever Roses.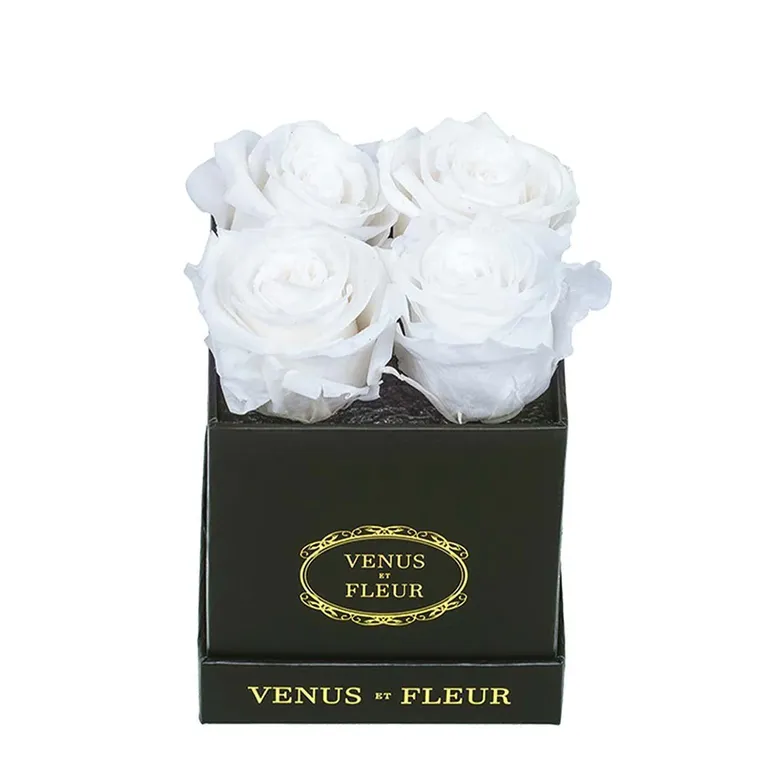 If quality time isn't a possibility, sending them flowers is a great idea. Especially ones that can last for a long time and are very Instagram-worthy.
Gift them a sweet treat from Cheryl's Cookies.
If flowers aren't their style, consider sending them a baked good to celebrate. Having yummy treats show up on their doorstep will be a sweet bonus to the question you're popping.
Give them a personalized glass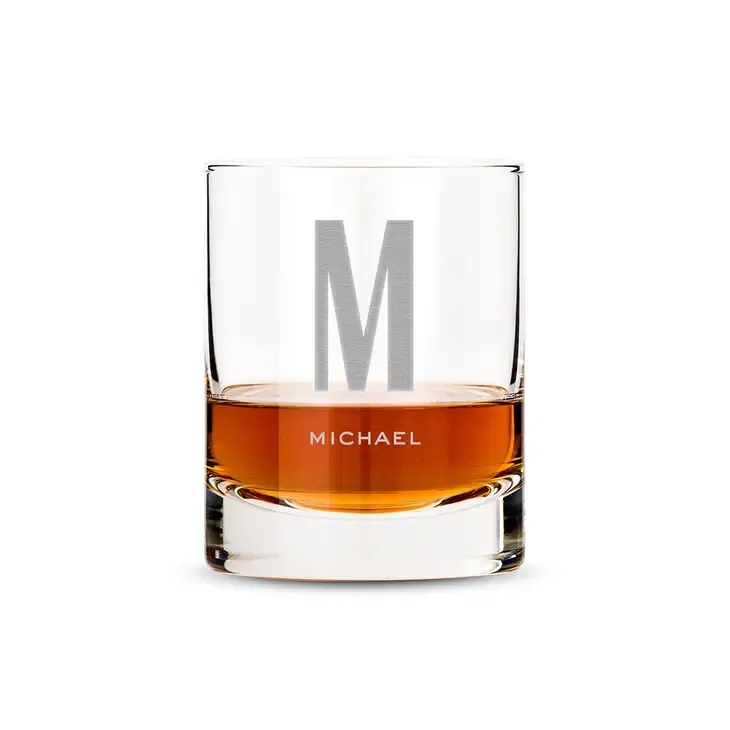 Whether you pour them a glass of their favorite liquor and hand them this brand new glassware or you have it mailed and share a drink via FaceTime, this is bound to make a special moment even more special.
Present them with a gorgeous vase.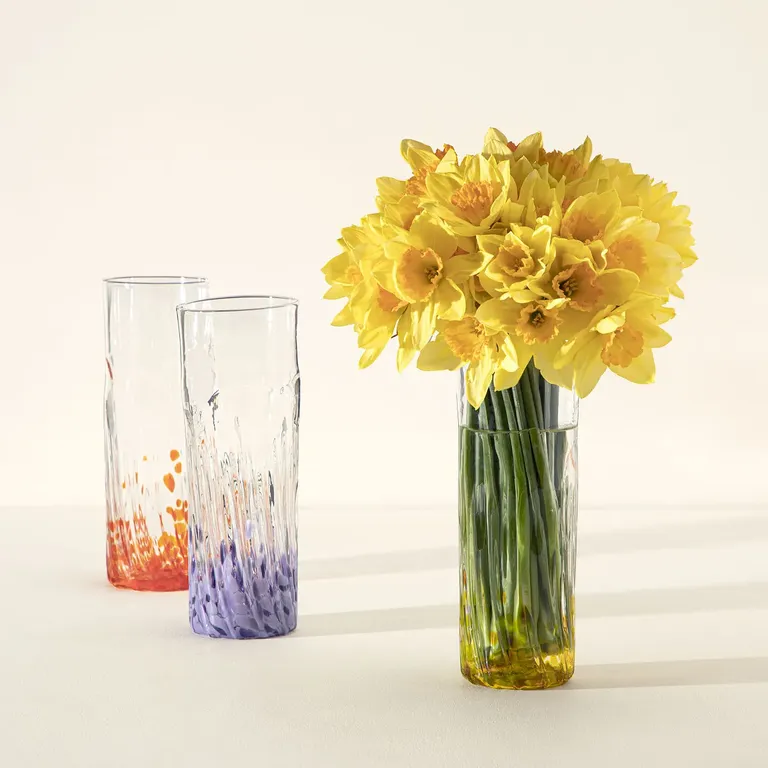 Source your own flowers and put them in a personalized vase that they can repurpose for many years. By incorporating their birth month into the design, it really adds a special touch.
Gift them an embroidered handkerchief.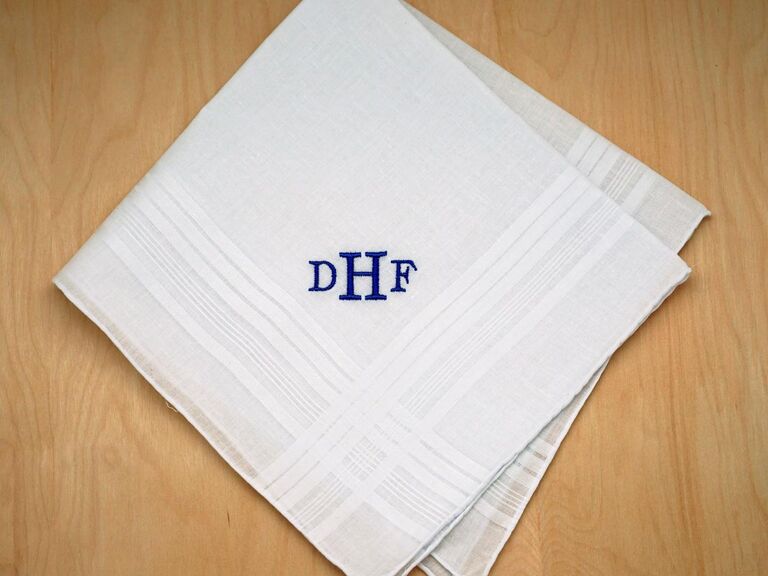 Chances are, they'll need it when they're walking you down the aisle. "I loved handing my father an embroidered handkerchief to hold as he walked me down the aisle," recalled Janda.
Send them a wine gift box.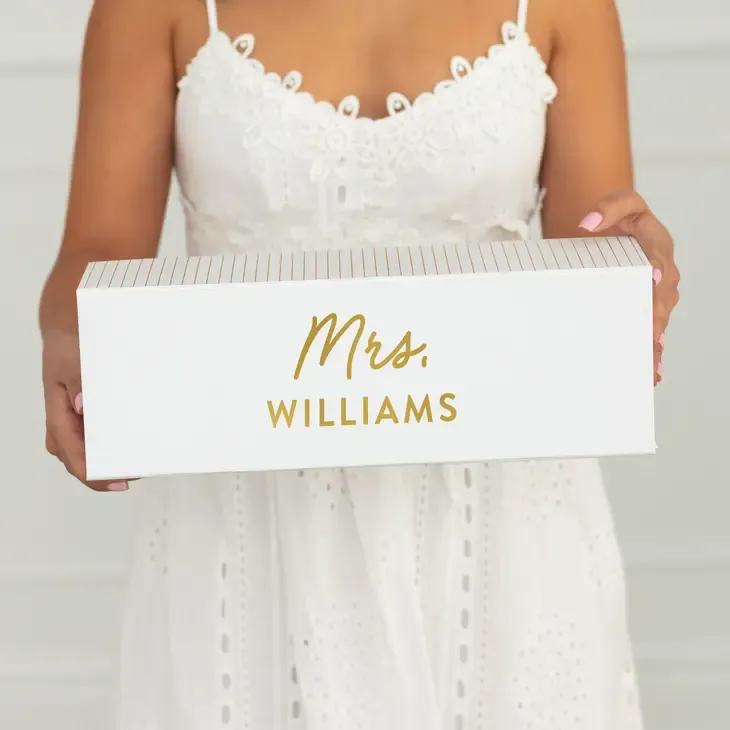 Not only will they love the wine inside, but the customized box is your chance to have some fun. Include their name and your wedding date or have the question etched onto the box itself. You can even suggest enjoying the bottle together to commemorate the special moment.
Buy them dinner.
Do you have a special restaurant you both enjoy? Or is there a casual place that has great memories for you both? Why not ask them to walk you down the aisle at a meaningful location? If you don't have a place in mind, you can always pick somewhere you've always wanted to try or an upscale spot to match the tone of the dinner.
Pay for their hair and makeup.
Offering to pay for their hair and makeup on the day of the wedding is another way to let them know you appreciate them. If they're an aunt or a friend who wouldn't otherwise be getting glam, invite them to join in the morning-of festivities.
Get them socks for the big day.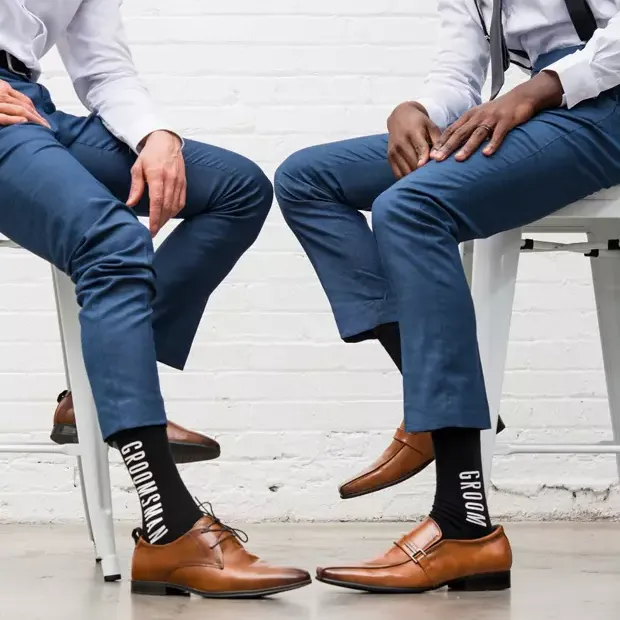 Getting them personalized socks for the big day shows you see them as a big part of the celebration. You can customize with their initials, favorite sports team or an image of their favorite pet.
Buy a framed photo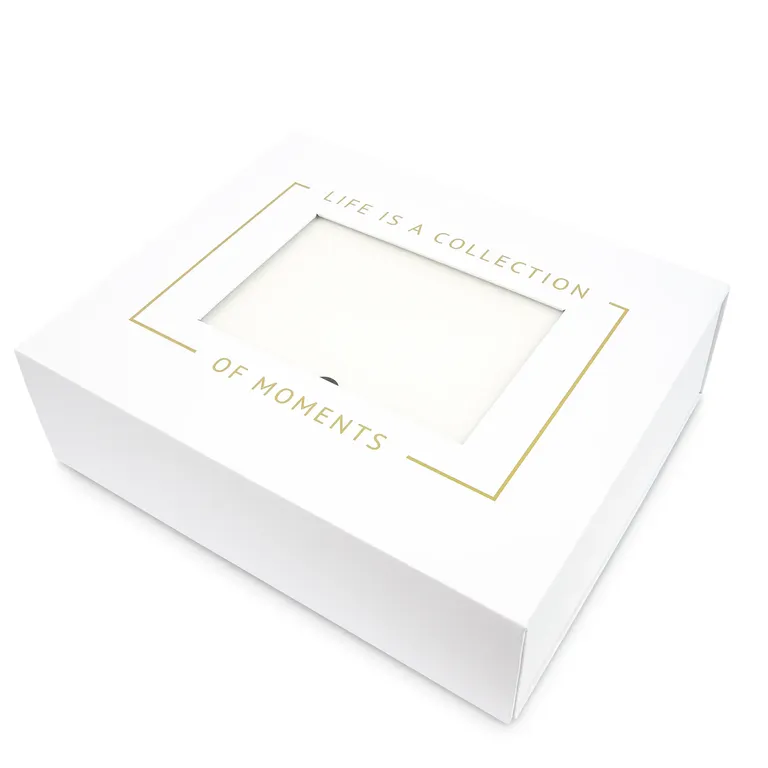 Remind them of the good times you've had together with a picture that shows how special they are to you. Not only will they have it as a keepsake forever, but it's a great reminder of how much they mean to you. You could also leave it empty and let them know they can put a picture of them walking you down the aisle in it.