15 Wedding Makeup Looks for Blue Eyes
Complement those baby blues with one of these beauty tricks.
The first step to finding your most flattering wedding day look is to identify which type of blue eyes you have (they can range from light blue to gray-blue or green-blue). Then, you can find your most complementary eye shadow hues.
Once you've identified your eye color and found your favorite shade of eye shadow, think about your eye shape. Depending on your eye shape, certain types of eyeliner techniques will look better than others. Our biggest makeup tip? Test out all of your new products before your wedding day—no one wants to deal with allergic reactions.
Natural Smoky Eye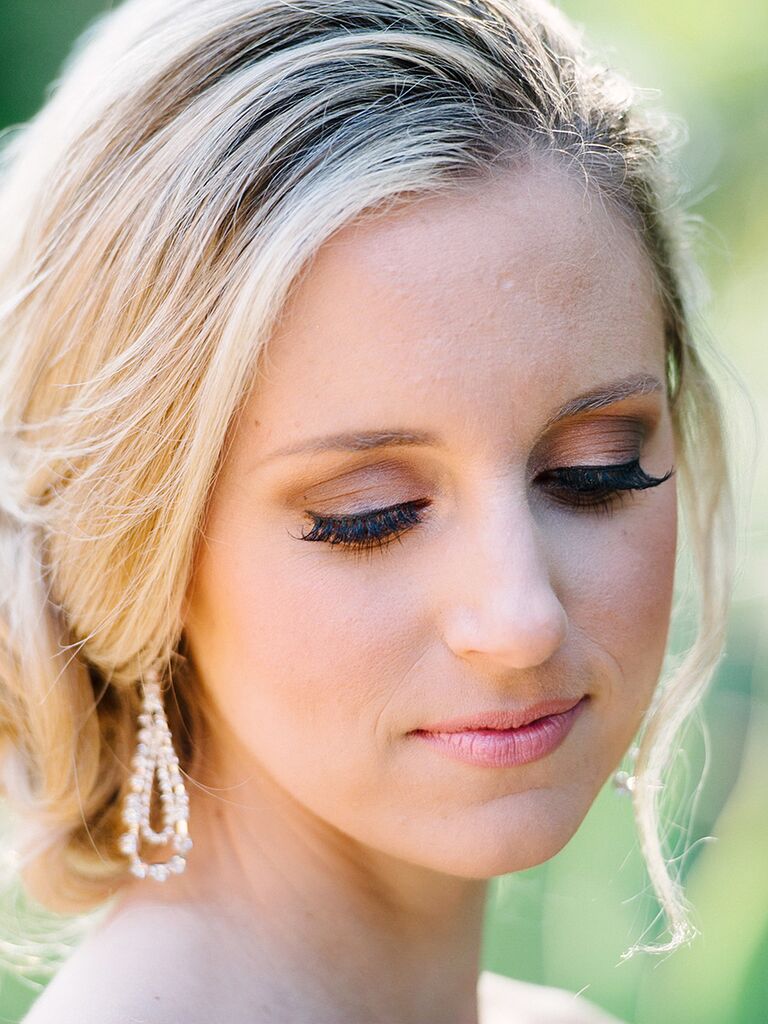 A palette of light taupe mixed with deeper browns will set off blue eyes while keeping your makeup looking natural.
Highlighted Makeup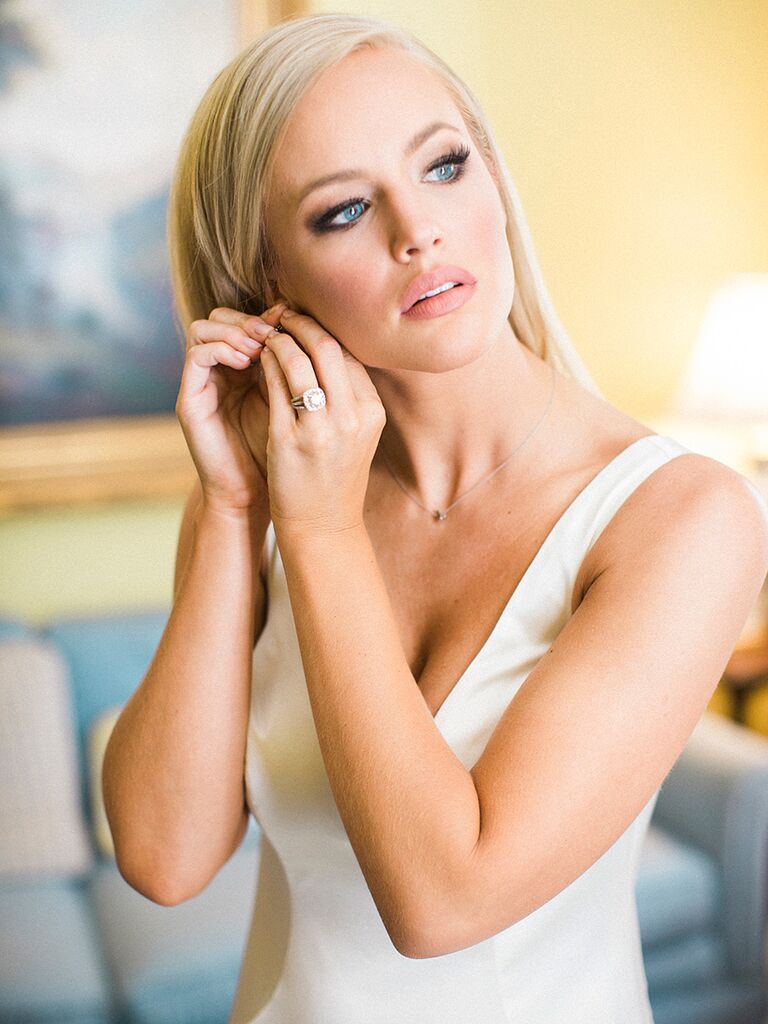 Set off your eye makeup with a little bit of highlighting and a neutral lip color. Highlighting the areas around your eyes and above your eyebrows will draw attention toward your eyes.
Upper Lid Liner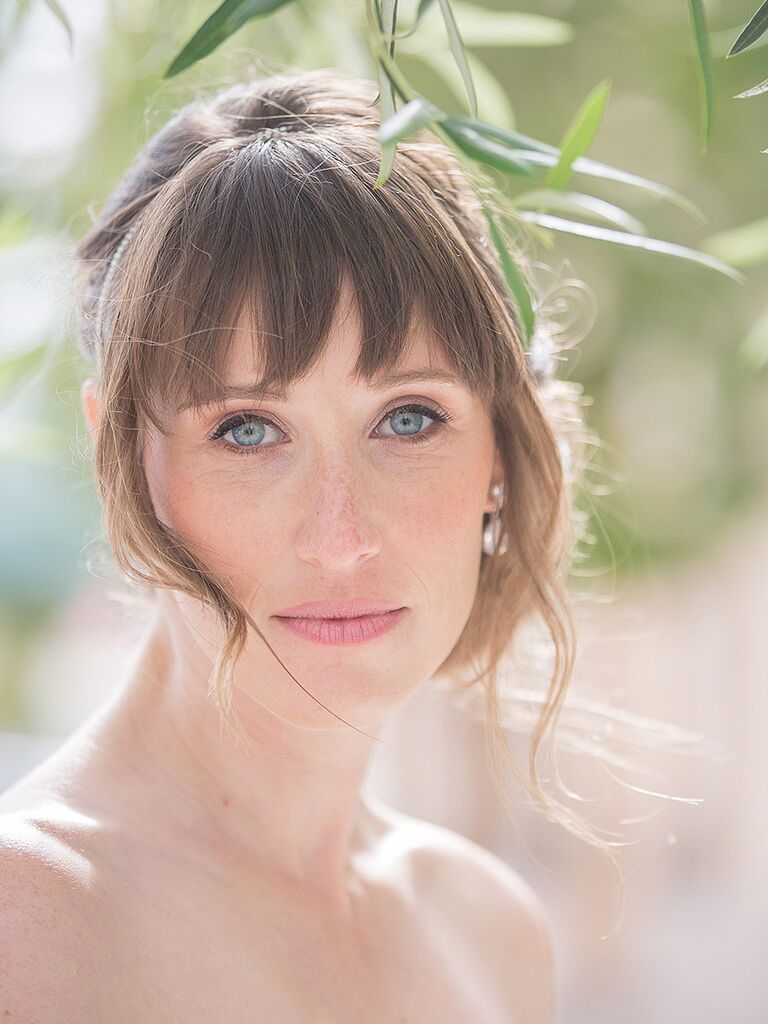 A small line of black eyeliner above your lash line will make eyes look wider, and with a bit of white eyeliner used on your lower lash line, they'll look brighter too.
False Eyelashes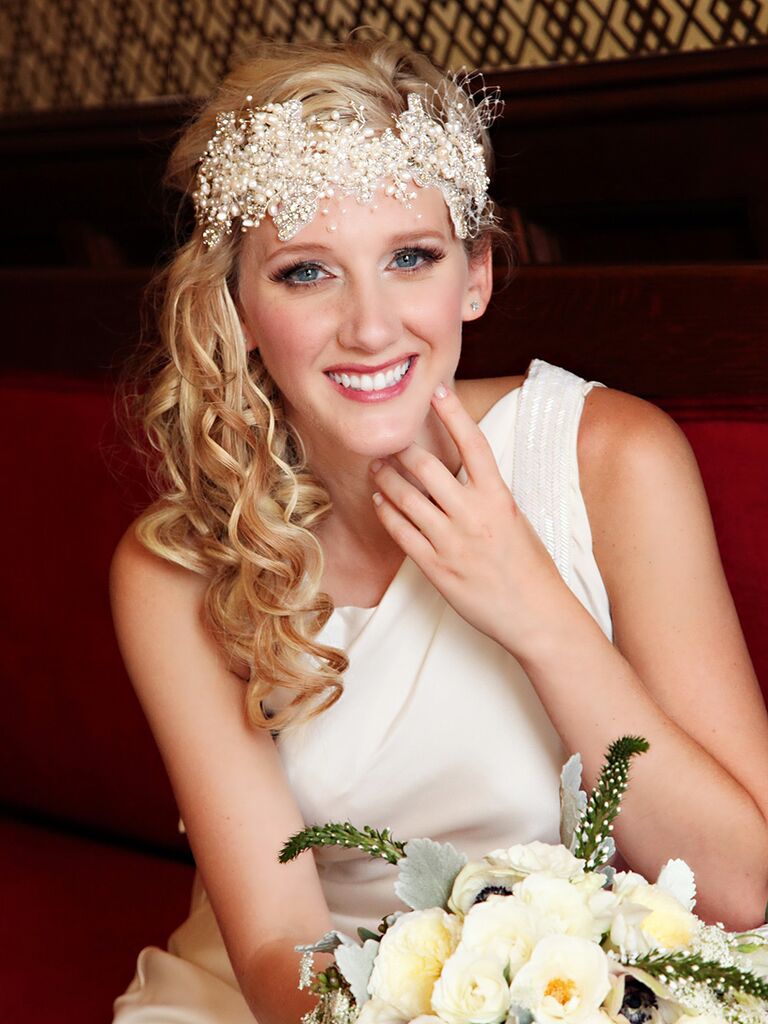 A set of natural-looking false eyelashes can make your eyes the focal point of your look.
Contrasting Colors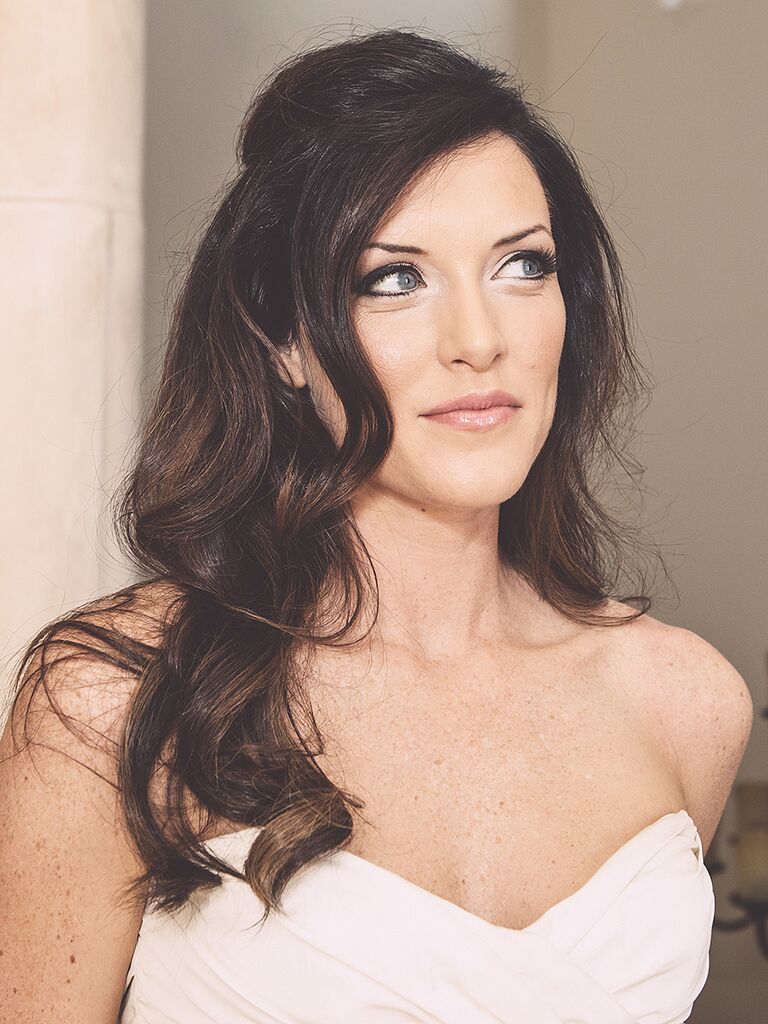 Create a stark contrast with very light (almost white) eye shadow and black eyeliner to make your eyes pop.
Bold Lips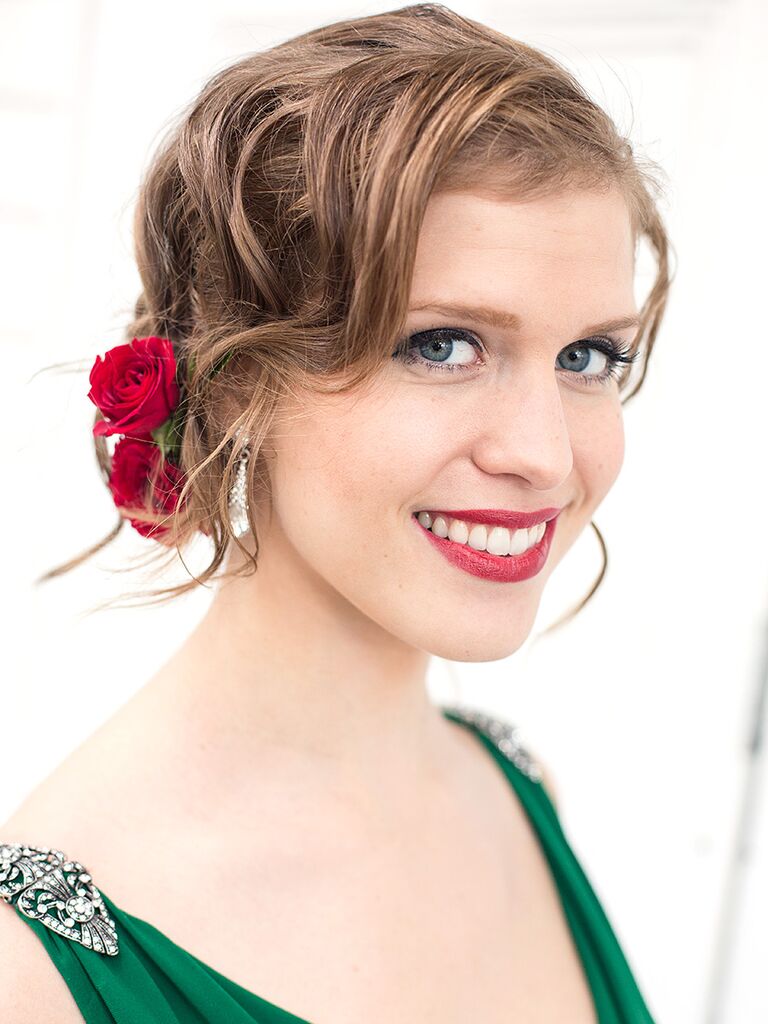 A bright red lip color with blue undertones set off blue eye colors, especially if your blue eyes have a hint of green in them.
Rosy Blush
Here's a little trick: Blush can actually help draw attention to your eyes. It highlights your cheeckbones, the highest point of your face, and ultimately draws attention to your eyes.
Purple Hues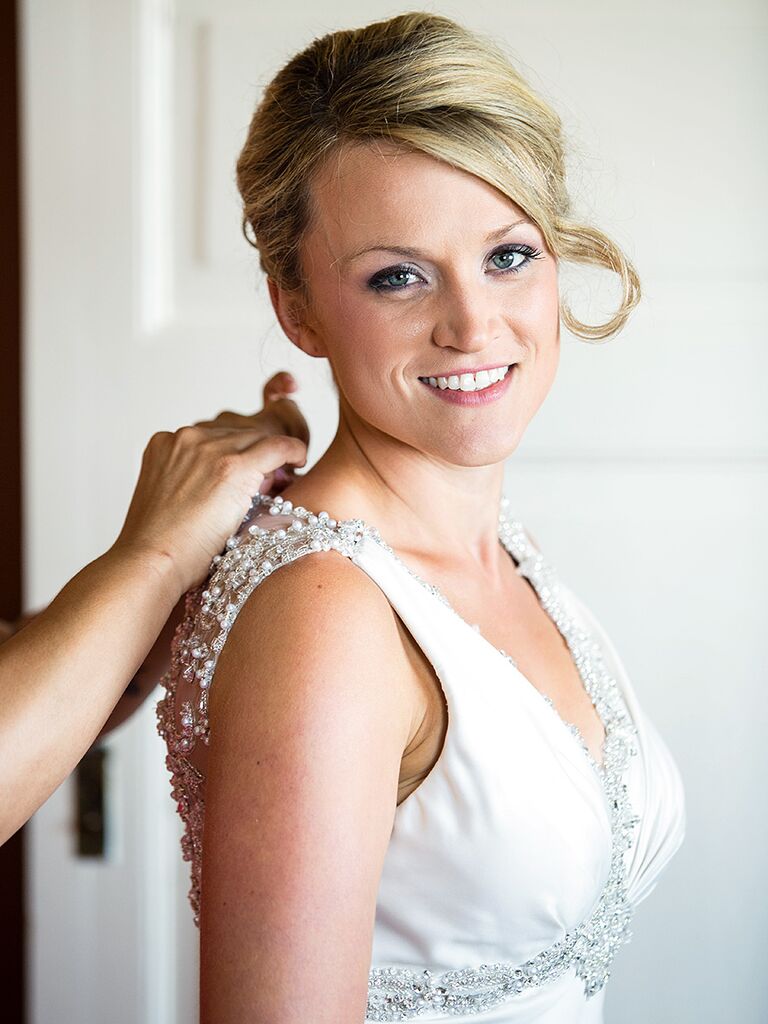 Eye shadows in the purple to violet range are a great complement to blonde hair and blue eyes since it flatters lighter skin tones.
Blue Eyeliner
Accent your blue eyes by applying a thin line of bright blue eyeliner on your upper and lower lash line, then set the look off with an iridescent shadow in the inner corners of your eyes.
Warm Tones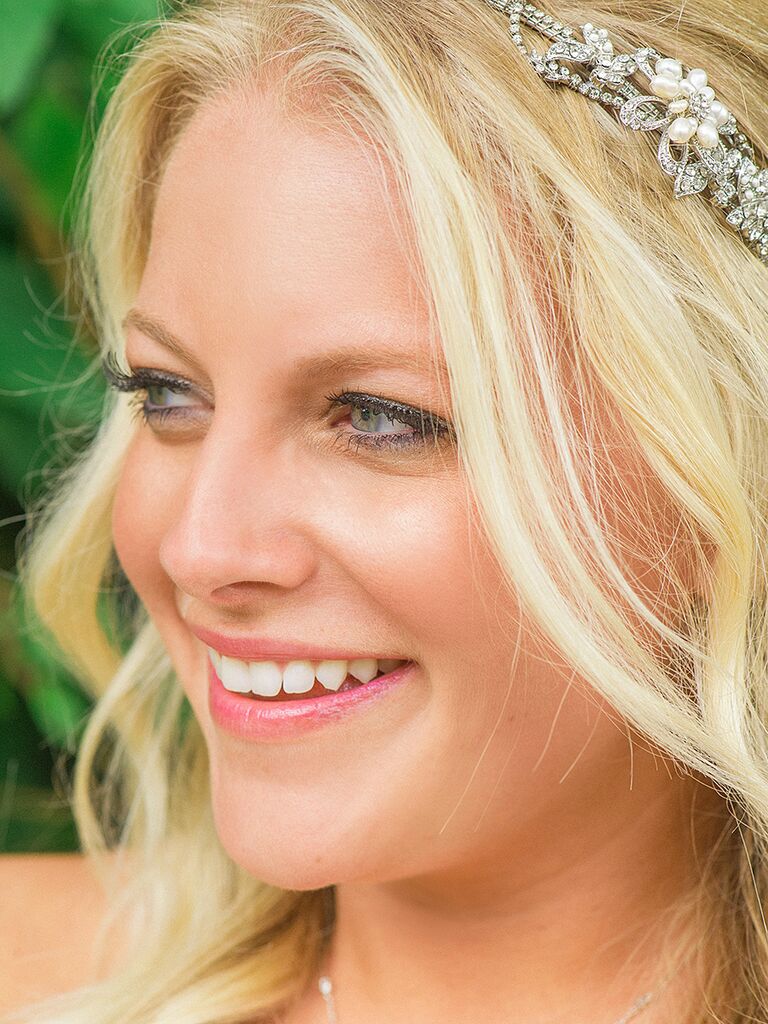 Blue-green eyes are best enhanced with warm tones that border the edge or reds or terra-cotta oranges, so if you want to bring out the blue, stick to warm shadows that are somewhere between red, orange and brown.
No-Makeup Makeup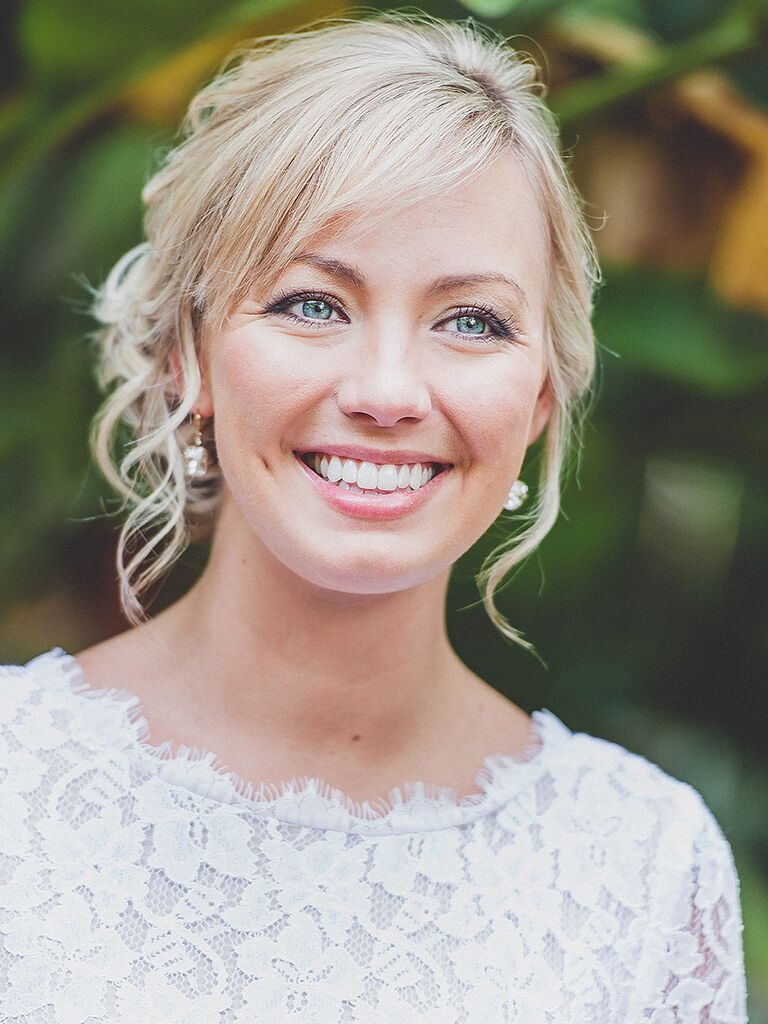 If you're going for that ethereal, no-makeup makeup look that leaves you looking glowing and natural, all you need is a light liner, a coat of mascara and a few sweeps of a champagne-colored shadow.
Bold Brows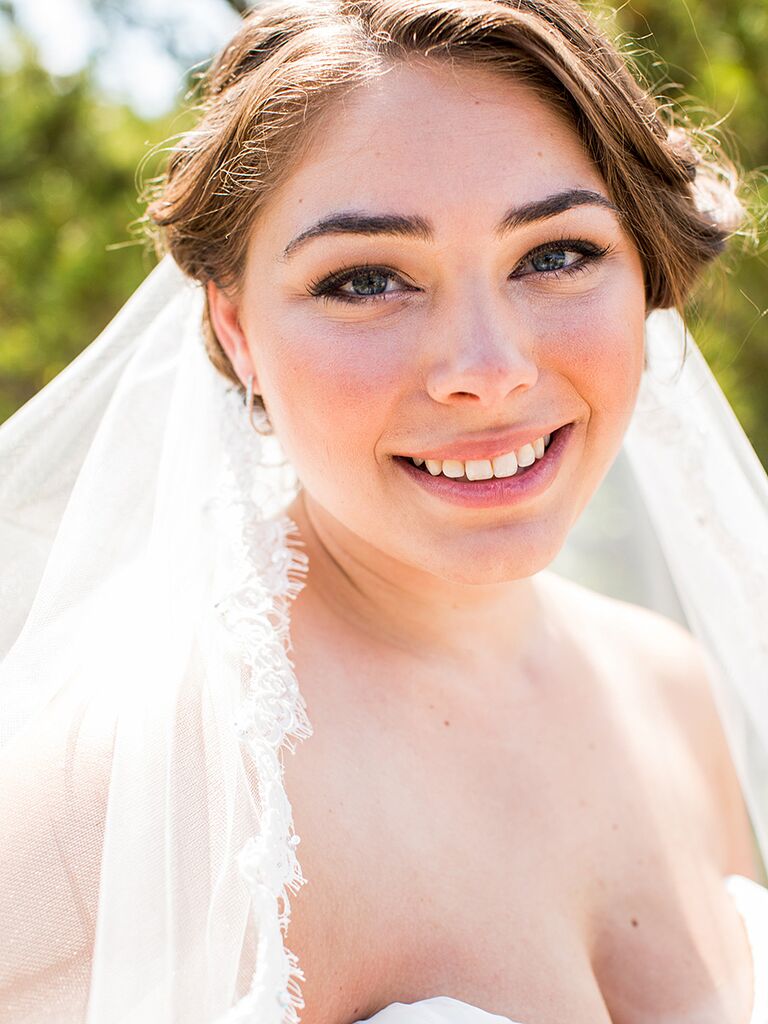 Well-groomed eyebrows and a bit of filling goes a long way when when it comes to defining your eyes. Figure out which eye shape you have to help find your perfect eyebrow shape.
Flower Crown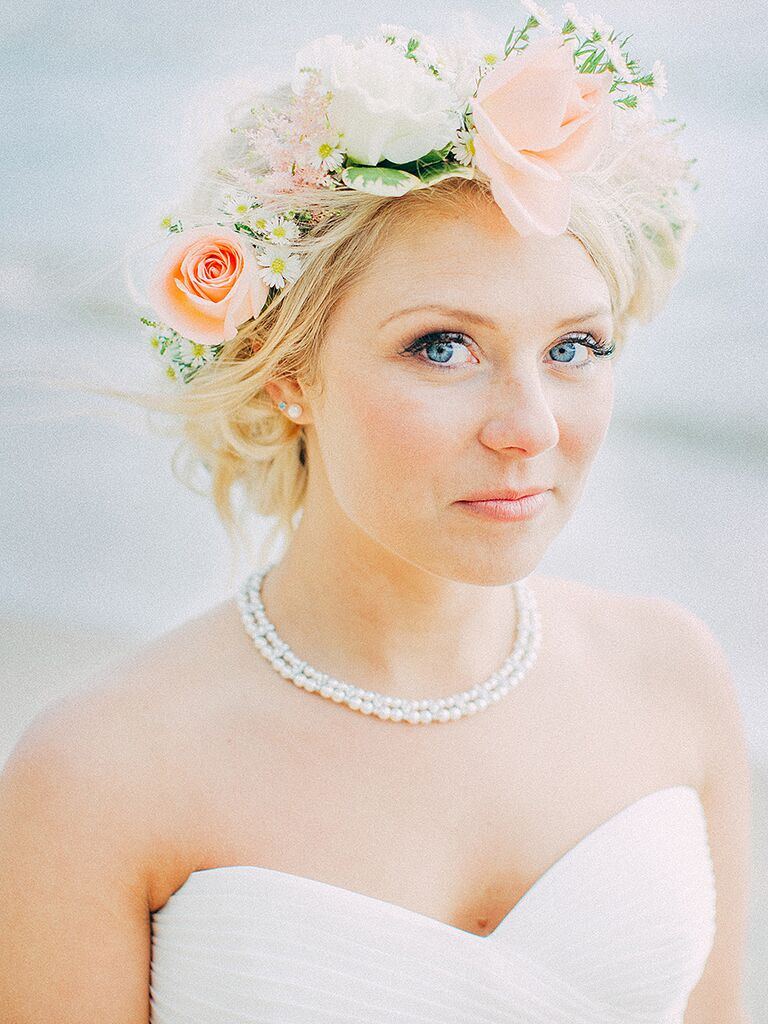 If you're accessorizing with a flower crown, think about including blooms in colors that can also complement your eyes.
Sparkling Studs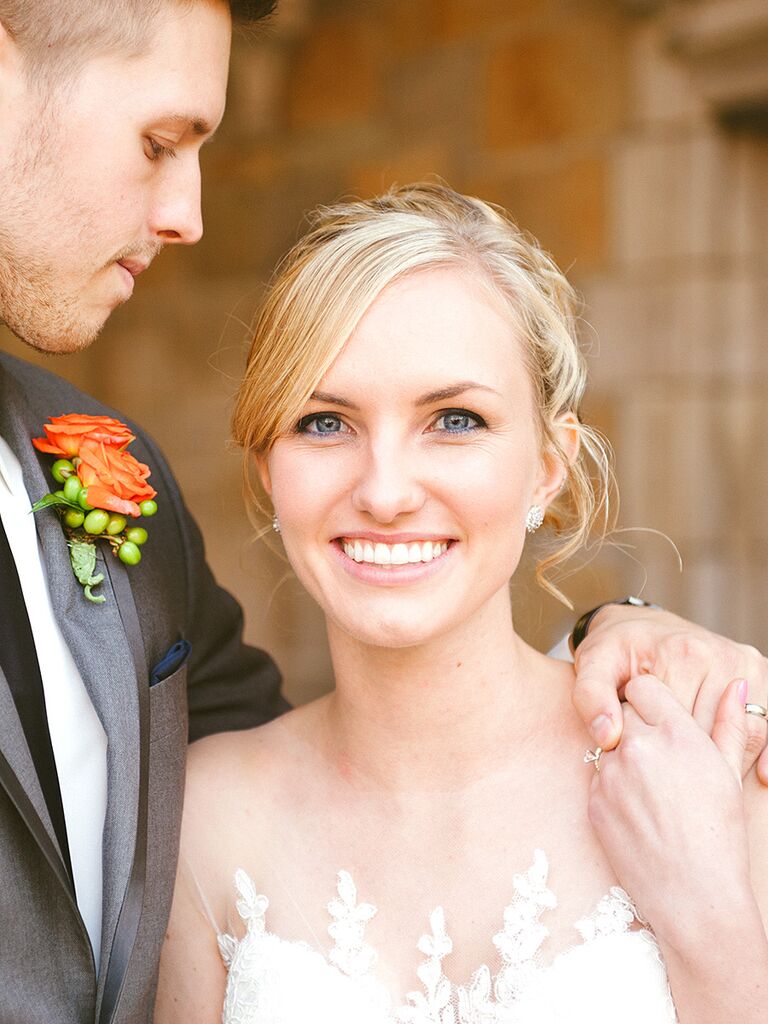 If your wedding day look includes an updo, a pair of sparkling studs will help draw attention above your neckline and closer to your eyes.
Pink Lip Color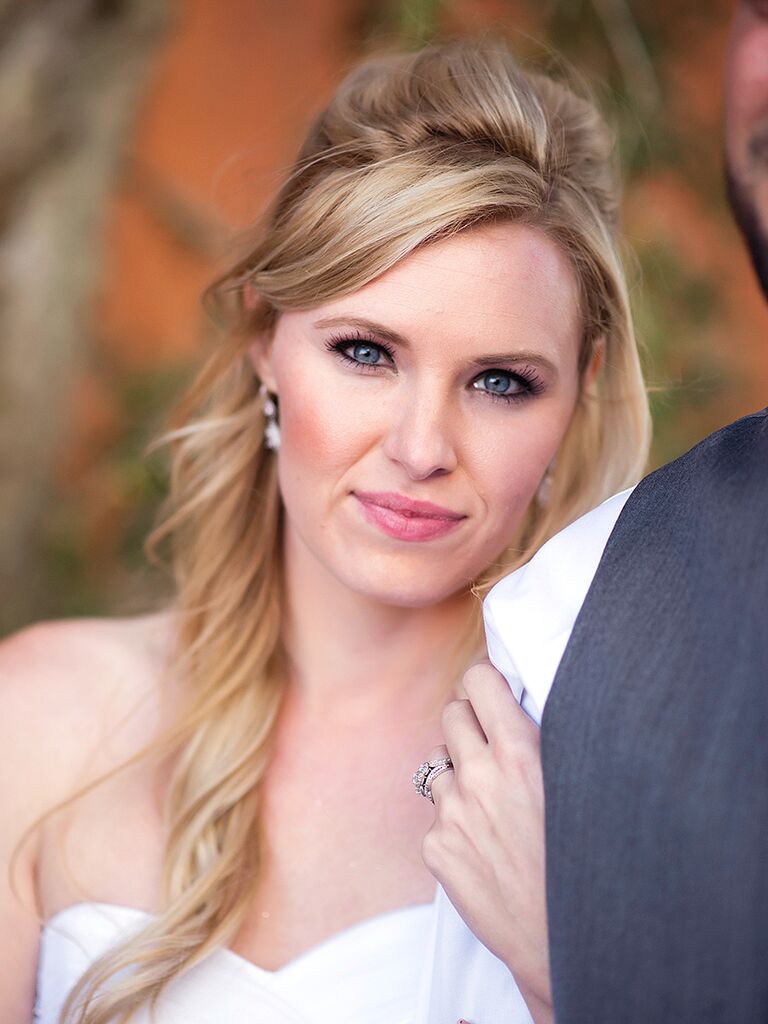 Rosy pinks contrast blue eyes beautifully. If you don't want to work any pinks into your eye shadow routine, try out a rosy lip color instead.