15 Wedding Nail Colors That'll Get All The Compliments
These hues are giving us major wedding mani inspiration.
We have included third party products to help you navigate and enjoy life's biggest moments. Purchases made through links on this page may earn us a commission.
You've likely chosen most details of your wedding day look: your outfit, your hairstyles, your makeup. But there's one part you might be missing: Your wedding manicure. To help spark inspiration, we rounded up our favorite wedding day nail colors that work for any aesthetic. Whether you want a dark, moody hue for your fall wedding or a classic neutral for your springtime soiree, we've got you covered. Plus, we tapped an expert for advice on how to choose a wedding day nail color. The takeaway? Consider the vibe of your event. And if you're wearing a colorful wedding dress or outfit (or carrying bright, bold florals), make sure your manicure color doesn't clash. Other than that, the (nail polish) world is your oyster. While you may think you can only rock white or neutral polish, that's not the case. "Every detail placed into your wedding day should be representative of you," Kendra Woolridge, owner of Janet & Jo. in Washington, DC. "While neutral and white nails are what I like to call 'old faithful' shades, but these go-to classics are not always representative of everyone's personality." See our favorite wedding nail colors (and shop them), below.
How To Decide What Color Nail Polish To Wear At Your Wedding
Picking out a wedding nail color should be exciting, but we understand all the options available can make it an overwhelming experience. Rest assured there are ways to narrow down your options. The most effective one is to let your event's aesthetic guide your choice. "If you're having a rustic-themed wedding, earth tones and mauves will pair well with your look," Woolridge says."Destination or beach-themed weddings can present the perfect opportunity to incorporate your 'something blue' by adding a splash of blue polish—via a classic French manicure with a thin blue line or a soft blue ombré design on your nails."
If you're going with a modern or glam theme for your big day, Woolridge suggests incorporating jewel tones into a simplistic nail design onto an accent nail. However, there's one other large factor to consider. "Whatever nail color you choose, always remain mindful of your floral arrangements, selecting nail colors that are a part of, or complementary to, your bouquet."
Another idea we love? Coordinating your wedding nail color with your lipstick color. "If you're wearing pink lips on your big day, try a pink nail color that mirrors your lipstick color," Woolridge says. "If you have a fall wedding, try a berry shade on your lips and nails."
Our Favorite Wedding Nail Colors
Whether you're DIY-ing your wedding mani or getting it professionally done by a manicurist, we have you covered. See our favorite wedding nail colors (and shop your favorites), below. (Psst: Don't forget to grab a base coat and top coat while you're at it.)
Janet & Jo. Paper Plate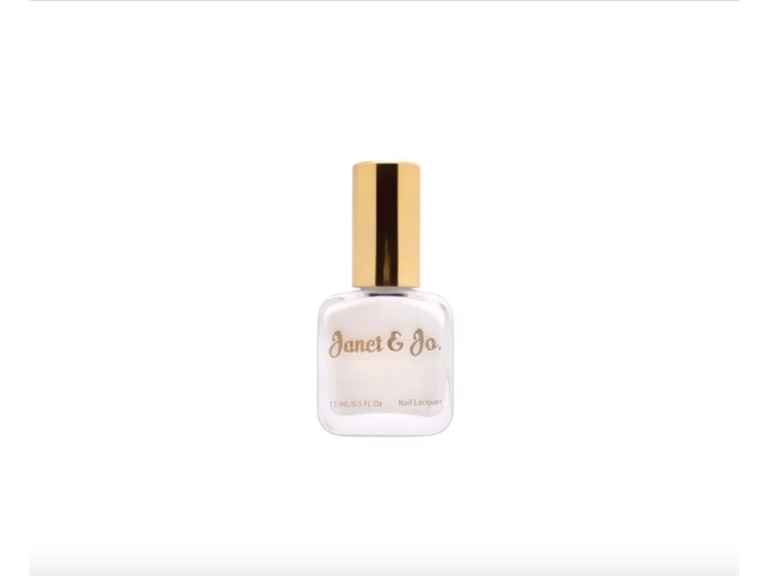 It's no secret we're fans of this classic white shade (it won Best Nail Color in The Knot 2021 Beauty Awards). It's perfectly opaque without looking streaky or chalky for a smooth, clean, on-trend finish. But what we love most about it is how versatile it is. You can use it as your main color, for a classic French manicure or for unique nail art.
JinSoon Dew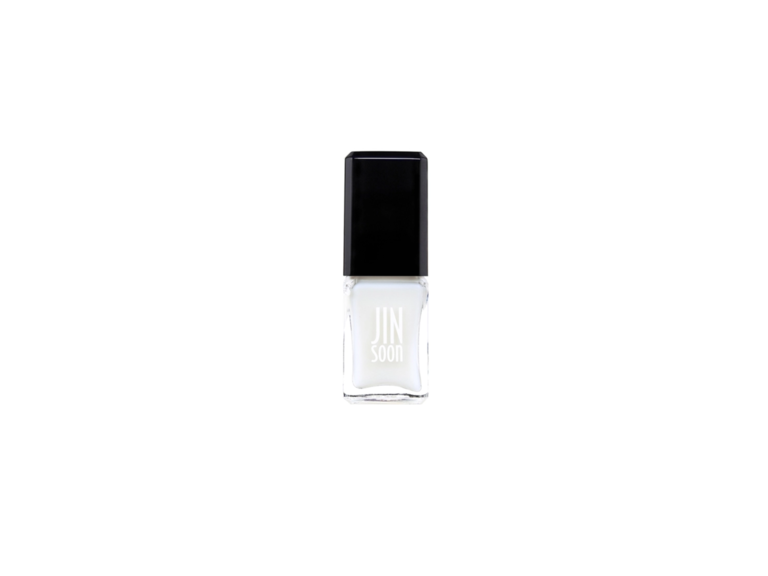 Think of this unique shade as your nails but better. It's a sheer, glossy white that adds shine and a hint of bright white to your natural nails. Pro tip: Leave your nails a bit longer to get the look of French tips.
Olive & June MM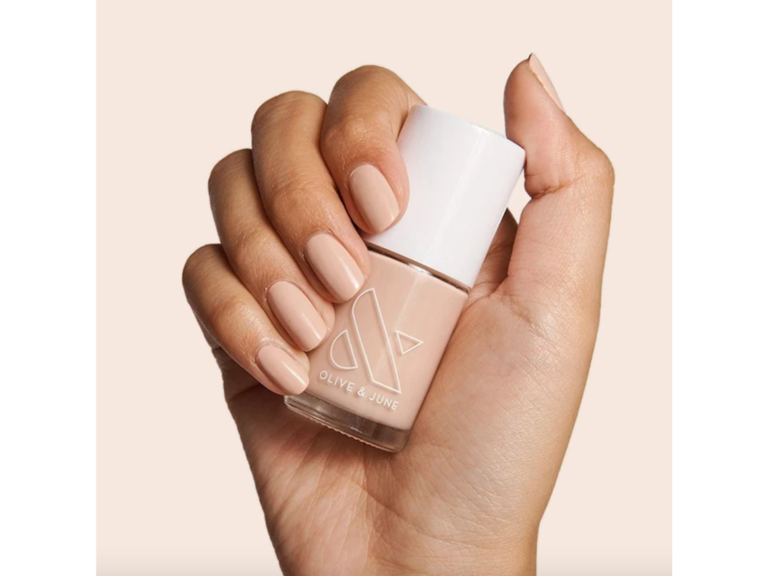 The undertone of a nude polish can dramatically change the look. For a simple, bright nude, try Olive & June's MM shade (named after Mandy Moore), which is a toasted neutral.
Rooted Woman Freedom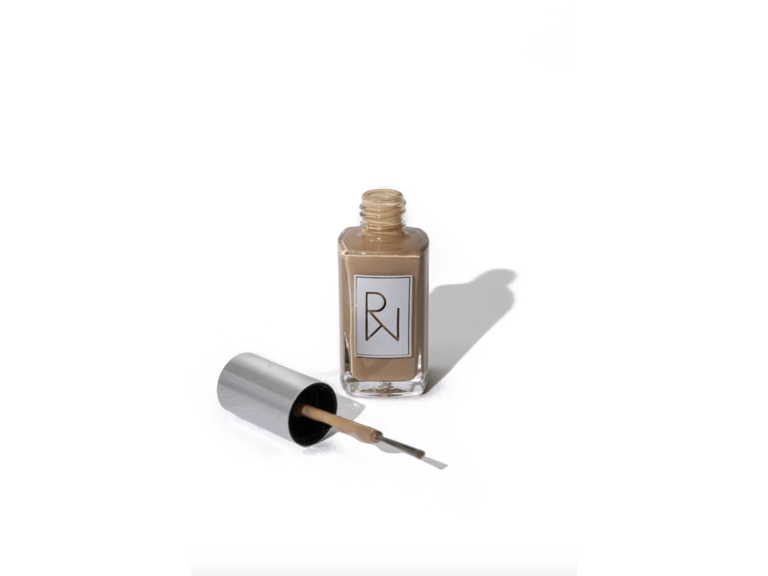 Neutral nails don't have to be boring. Add some drama with a deeper neutral, like this trendy taupe. Added bonus: It works on every skin tone.
Mented Yes We Tan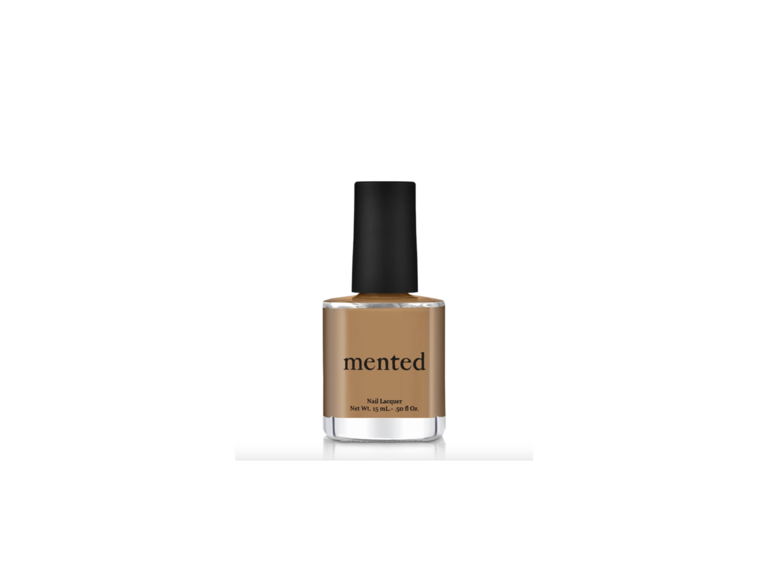 Nude nail polish is different for every skin tone. If you have deeper skin, consider trying this shade by Mented. It's 10-free, vegan and fragrance-free to ensure no irritation.
Sundays L.01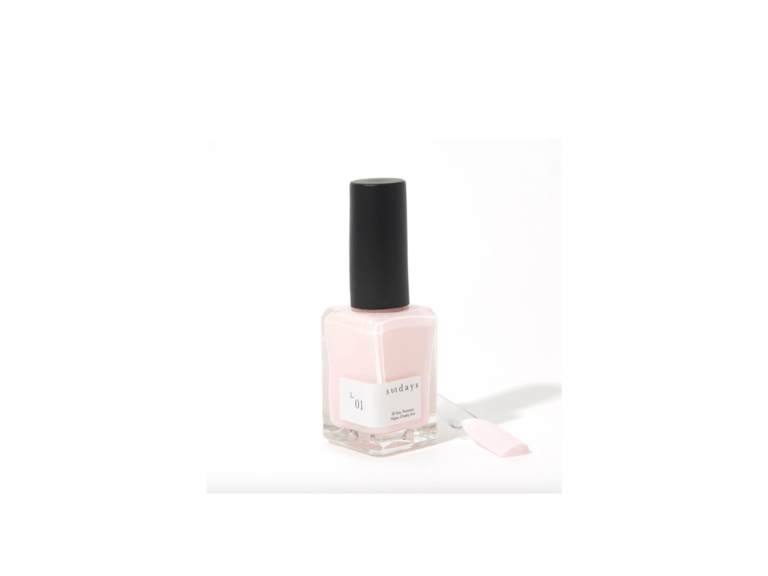 If you want to wear something other than white or neutral polish, use light pink. It's a subtle way to incorporate color into your wedding day look. This bright powder pink will match any wedding outfit and complement any kind of florals.
OPI A Clay In The Life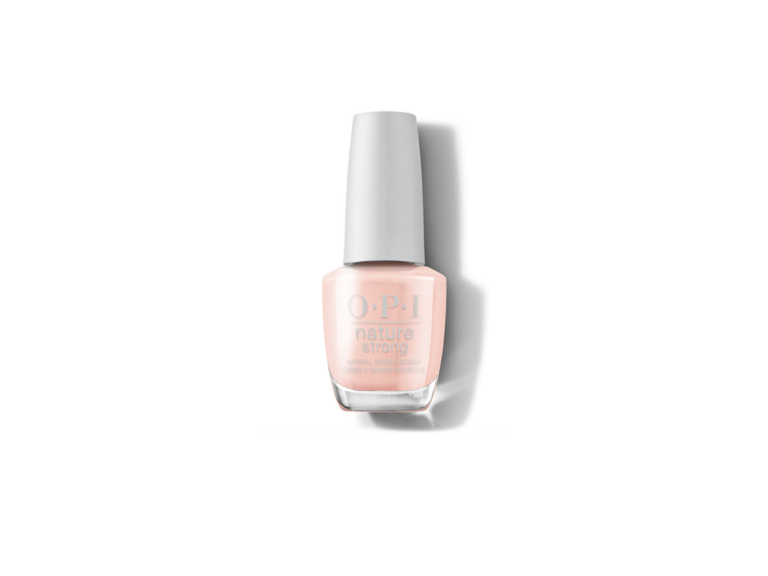 If bright, powder pink isn't your style, try this subtle shade instead. It's inspired by the hues found in natural clay and is part of OPI's Nature Strong collection, which is vegan, has plant-based ingredients and is 9-free.
JinSoon Absolute Glitz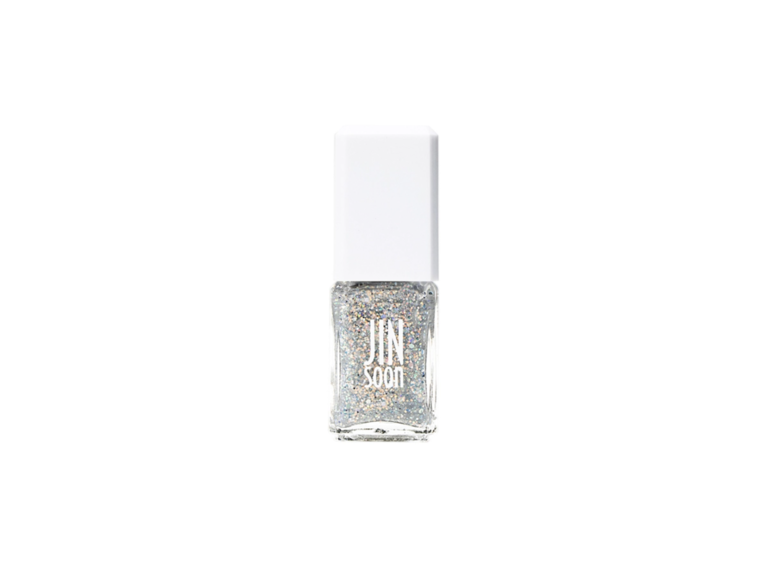 Get a glittery look without adding jewels to your wedding manicure. This sheer polish adds some serious sparkle in just one swipe. Use it on its own or over your favorite color.
OPI Intentions Are Rose Gold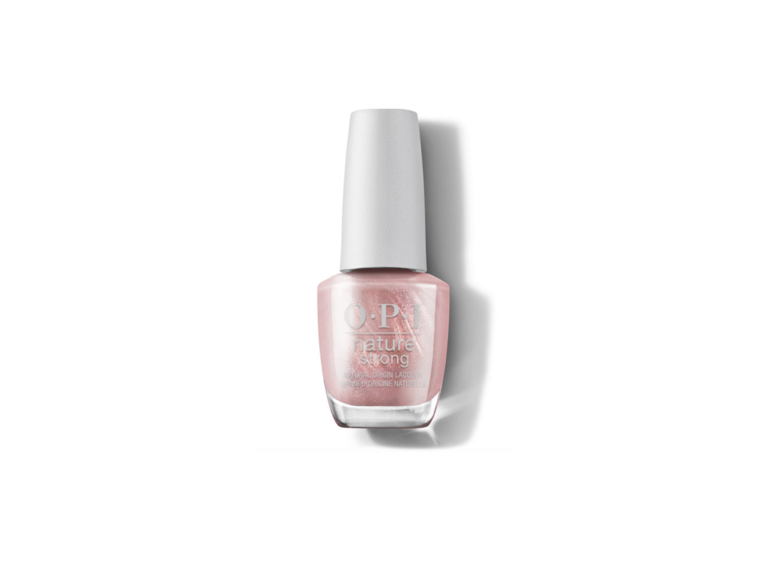 For a more subtle sparkle, try this shimmery shade. We're fans of rose gold because it matches any color jewelry. Whether you have gold, silver or rose gold engagement rings and wedding rings, these color will look stunning.
Sundays No. 31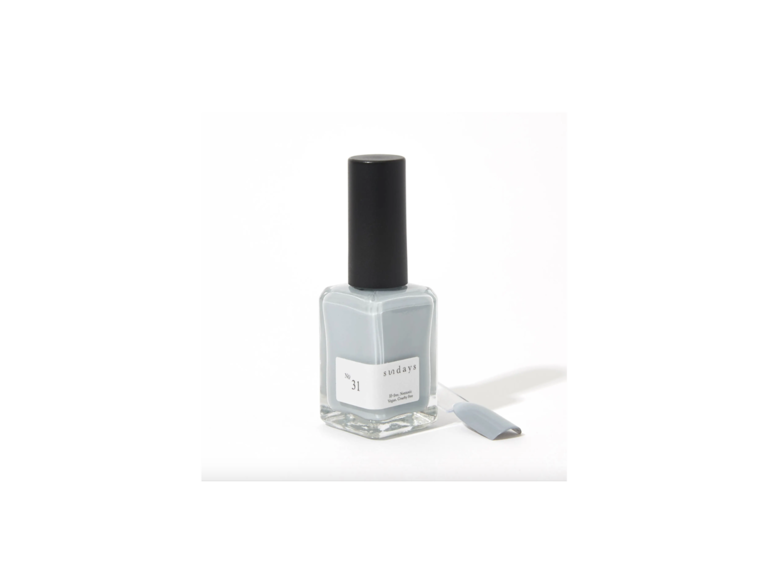 Looking for your something blue? Try this pretty pastel shade. It works for any wedding outfit, season or style. Try it for a full manicure or as an accent nail.
Smith & Cult Serra Blue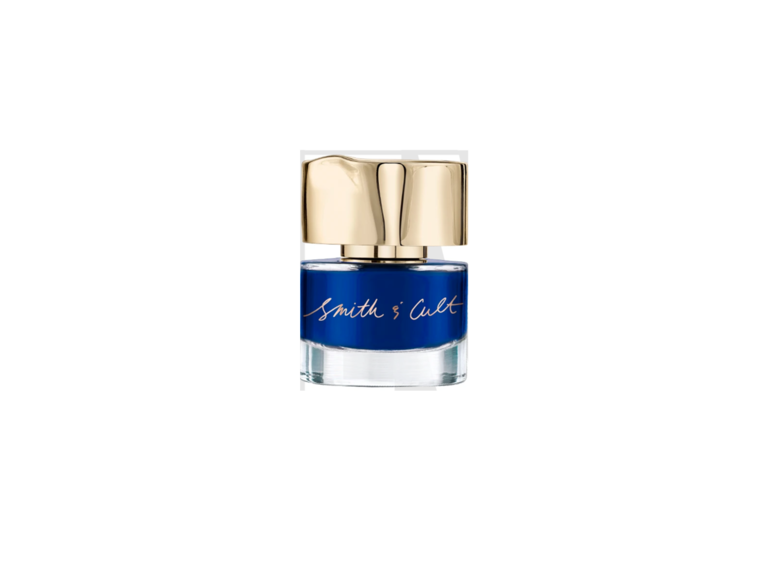 Lean fully into rocking a blue accent with this bold shade. It will add a pop of color to your wedding day look.
Janet & Jo. Change Agent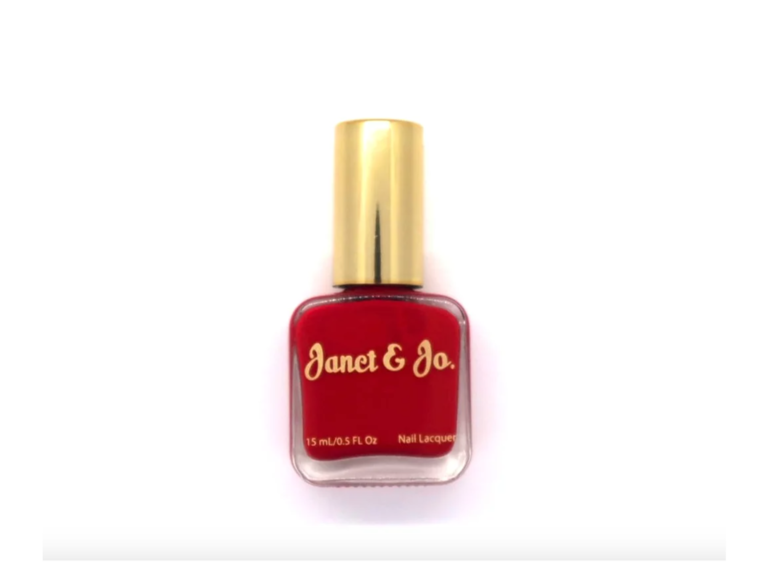 Make a statement with this pretty red nail lacquer. Take your look to the next level by rocking a matching red lipstick as well.
Pear Nova Absorb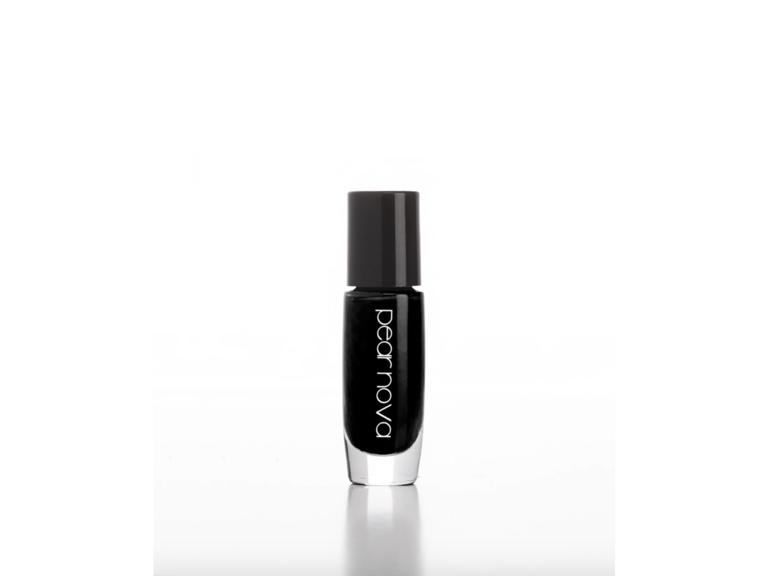 If you're planning a fall wedding or simply want a dark, moody look, wear this black nail polish. It's silky smooth and has a shiny, lacquer finish.
Olive & June HJ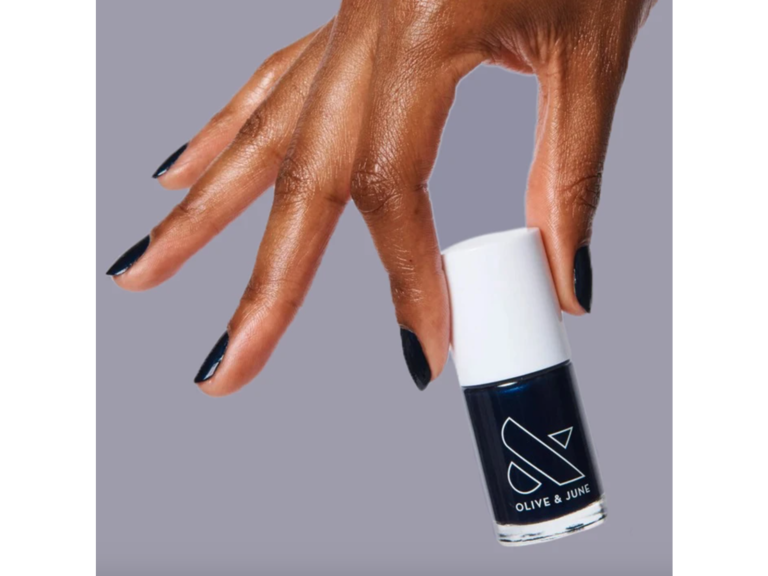 If you want to wear a dark nail look on your wedding day but don't love the idea of black nail polish, try this deep navy hue instead.
Sundays No.26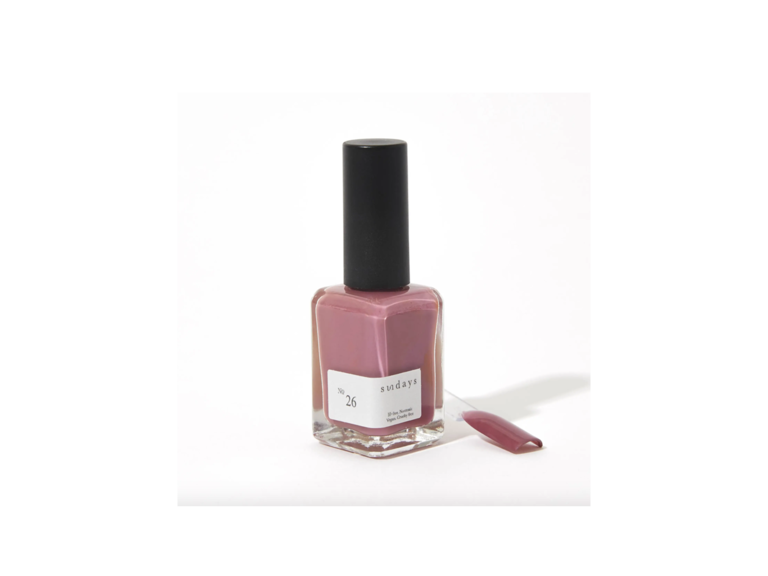 When it comes to choosing a wedding nail color, you can't go wrong with mauve. It's neutral enough to match any color scheme or theme but still adds some personality to your look.