How to Match Your Bridesmaid Dresses to Your Wedding Gown
To get that picture-perfect bridal party look, it's all in the fabric.
by The Knot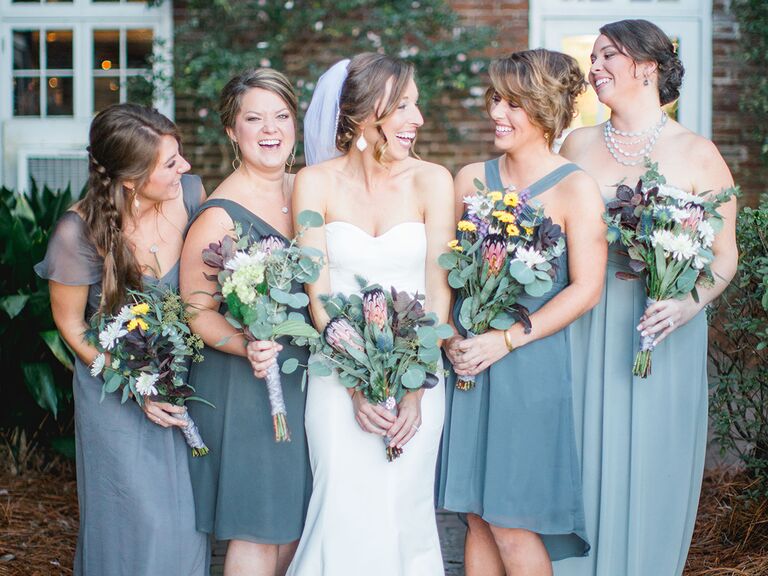 Erin L. Taylor Photography
There are so many ways to have your bridal party coordinate with each other (the easiest being coordinating dress colors) but what if you want your bridesmaids to match you? The fabric of your dress may be the answer. Whether your wedding dress is lace, tulle, chiffon or satin, most bridal designers have bridesmaid dresses made of the same material for easy coordination. We took three of our favorite wedding dress fabrics to show you just how simple it is.