I Asked My Twin Sister to Walk Me Down the Aisle
Megan Mace, of country-pop duo Megan and Liz, and her husband involved the whole family.
Uncertainty was deeply involved in Megan Mace's originally planned 2020 wedding to Witt McKay, but the couple knew that when the day arrived, at last, both sides of their family would be deeply involved. For one, the bride-to-be (one-half of country duo Megan and Liz) had already asked her twin sister and singing partner, Liz Mace, to walk her down the aisle on her wedding day.
The groom's three sisters were also bridesmaids, and one McKay sibling, in particular, was among the couple's wedding vendor team. "That was very special," muses the bride. "She's been building her catering company, In Good Company, for years. It was a really cool, full-circle moment to hire her for our wedding." The couple also asked Megan's uncle Steve to preside over the ceremony as their officiant.
After Megan and Witt's wedding had been postponed multiple times during COVID, the day finally arrived on Friday, May 21, for the Mace-McKay family to watch the couple make their way down the aisle. "COVID, unfortunately, caused us to postpone our original date of October 17," says Megan. "I always wanted a fall wedding, but if there's anything 2020 has taught us, it's that life happens the way it's supposed to."
And—her lifelong partner-in-crime was right beside her. "I escorted my twin sister, Liz, down the aisle when she got married," says Megan. "We always joked, 'If anyone is giving you away, it's me.'"
See more exclusive photos and details from the wedding below.
Selecting Our Wedding Vendors
The couple knew it was important to first hire a planner and they tasked As We Gather Events to execute their dream wedding vision. "I found myself wanting to take the reins on a lot of the planning," reflects Megan. "My wedding planner was absolutely wonderful and could totally sense that… I'd truly be lost without her."
They also knew they wanted to get married in their beloved state of Tennessee, but it was a question of where. They settled on Allenbrooke Farms, a venue located just south of Nashville. "I've been a huge fan of this venue for a long time because the aesthetic and location remind me a lot of my hometown in Michigan," says Megan. "We ended up choosing the venue not only for its glam-barn feel, but for the location. It was in a great travel destination for both mine and Witt's family, who is from Memphis."
With their florals and design, the bride-to-be worked closely with her florist, Carre Phillips of White Blooms Floral Co. in Nashville, to reinvent the color palette for her postponed wedding. "When Megan moved her wedding date to the spring, we both felt like it needed a fresh color palette," Phillips explains "Megan chose a mixture of whites and greens and we decided to give it a fresh take by adding in dried grass and bleached greenery. The classic white roses and peonies with the added bleached ruscus, pampas grass and mixed greens were the perfect combination of classic Southern and modern luxury."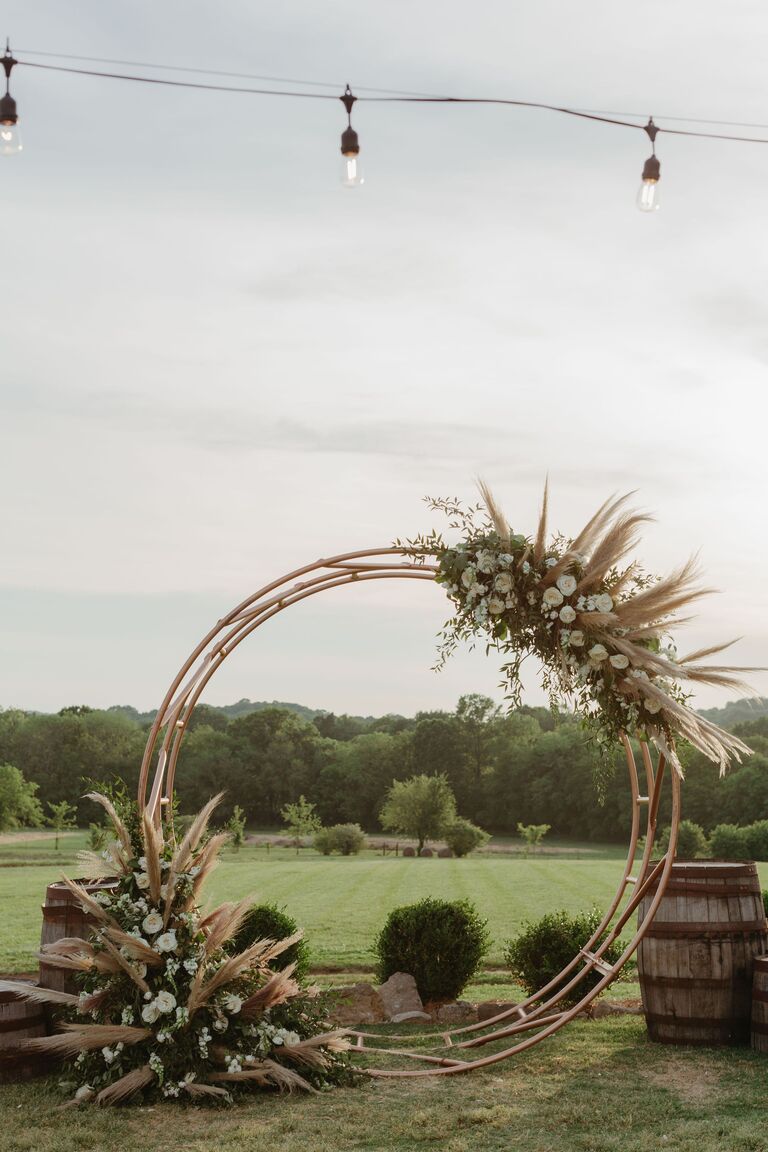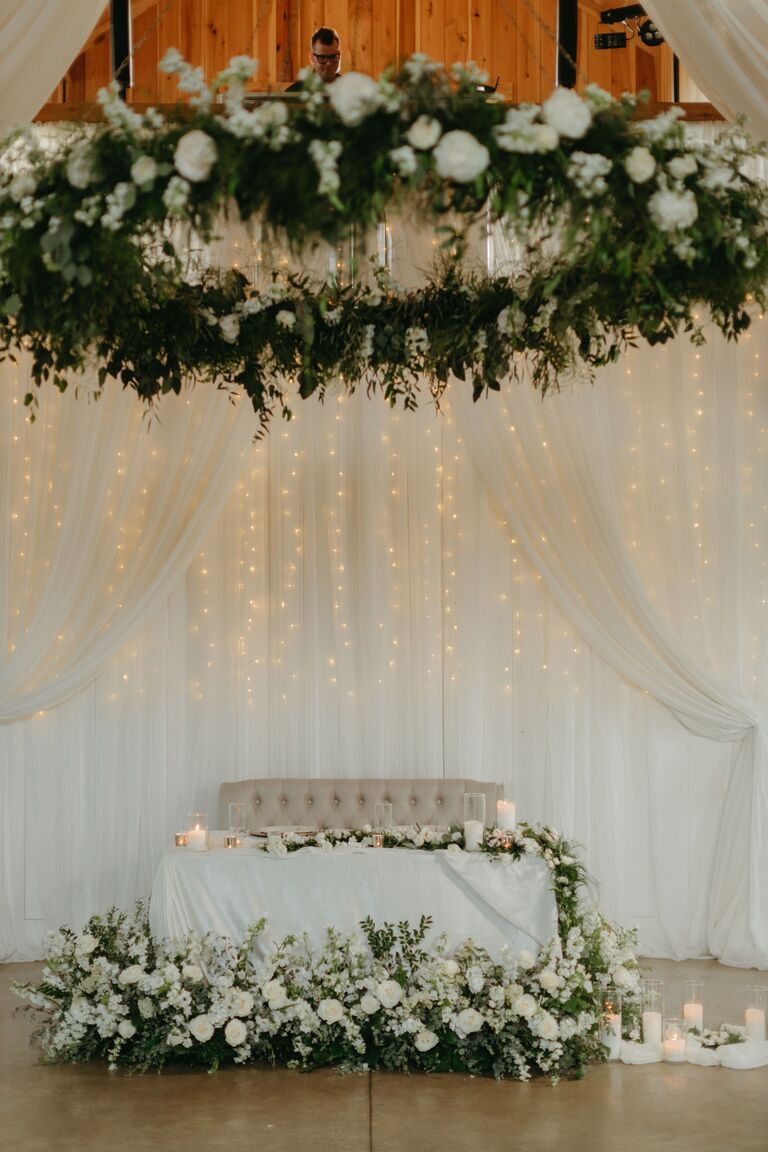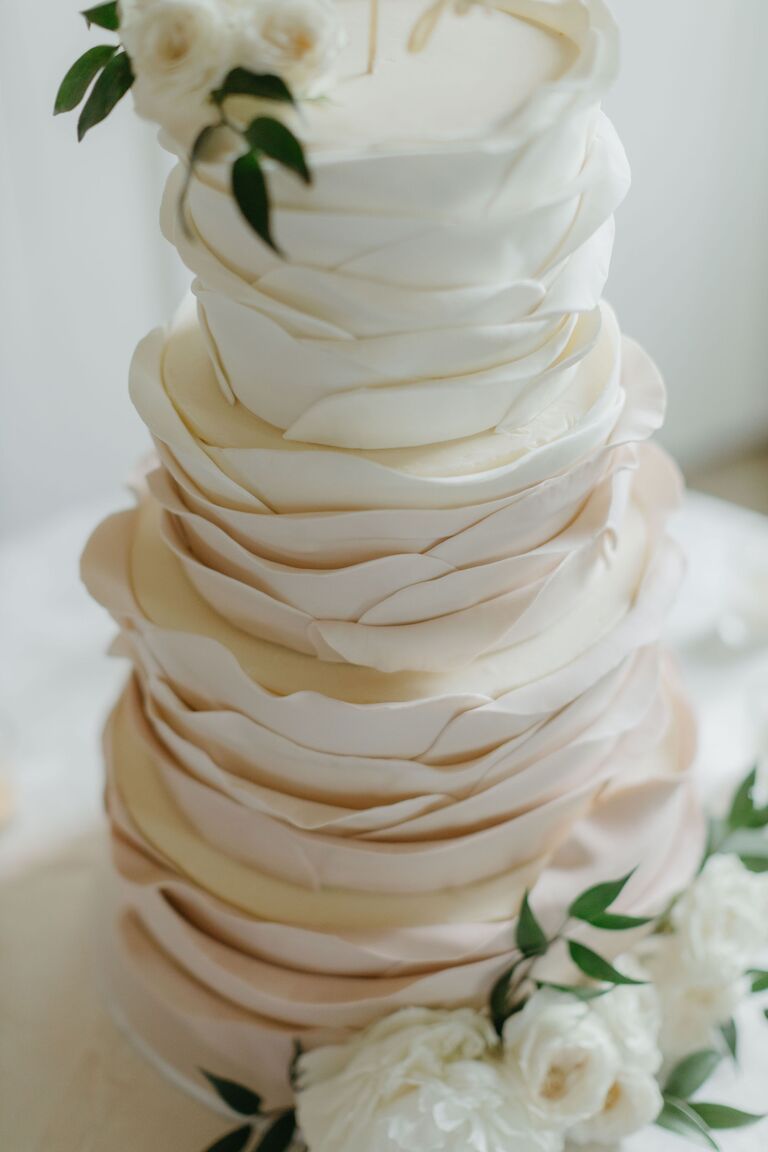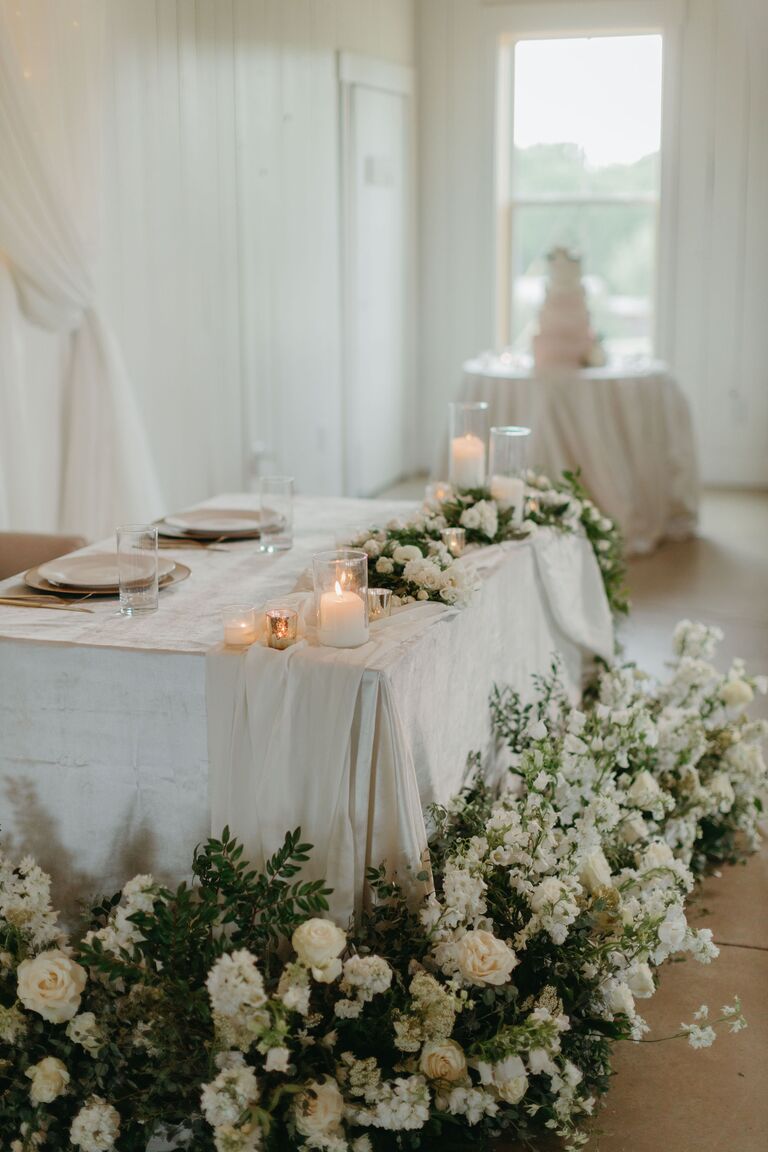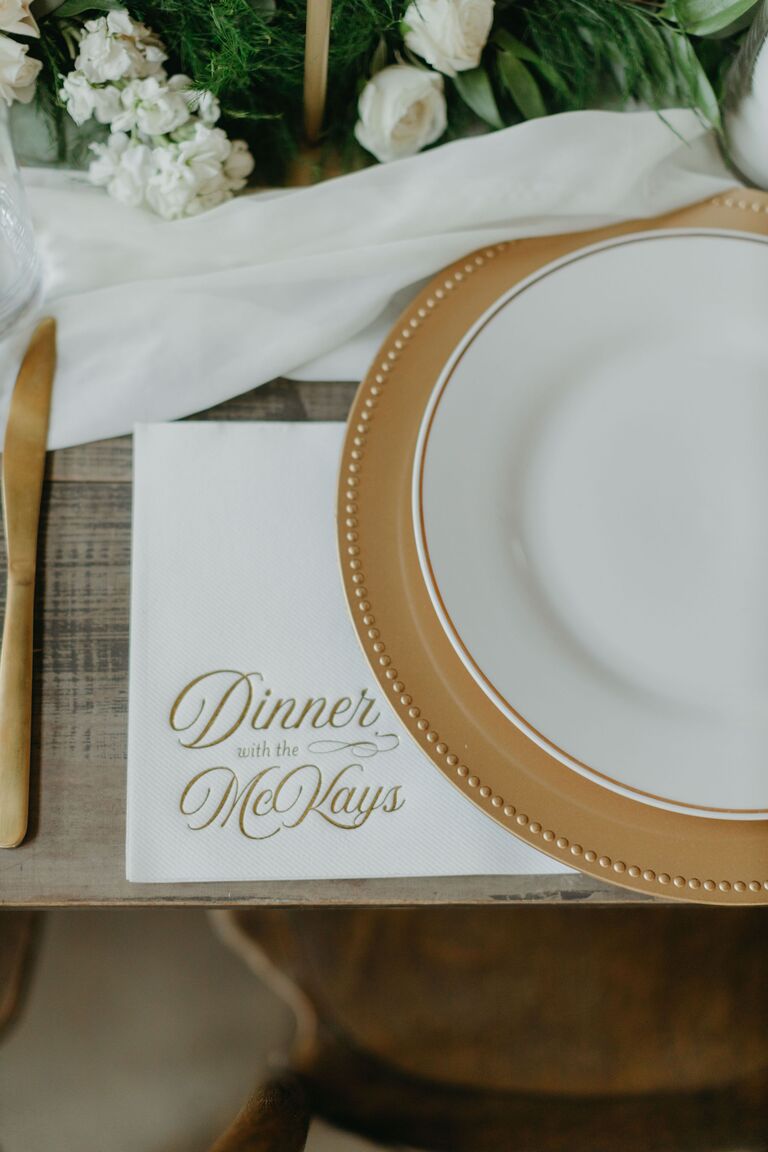 Of course, what would a Tennessee occasion be without a delicious barbecue component? "We really wanted something non-traditional, so we went with Central BBQ," says the bride. "This company is actually Memphis-based, so we thought that it was a cool way to bring some Memphis to the reception as Witt is from the city. There's nothing better than Southern comfort food at a wedding."
The Best Moments Are Most Unexpected
Due to mass postponements, Mace and McKay ended up getting married on a weekday. "We got married on a Friday instead of Saturday, which was originally planned," she notes. "Our venue being booked."
Still, the future newlyweds decided to roll with the punches. "It sounds cliché, but everything happens for a reason," she muses. "We were so bummed about not having our fall wedding as originally planned, but this new wedding date just went right. Everything came together just the way it was meant to and it was even more perfect than we ever could have imagined."