8 Special People To Consider Having Officiate Your Wedding Ceremony
Childhood minister or best friend, these people can make your ceremony totally personal.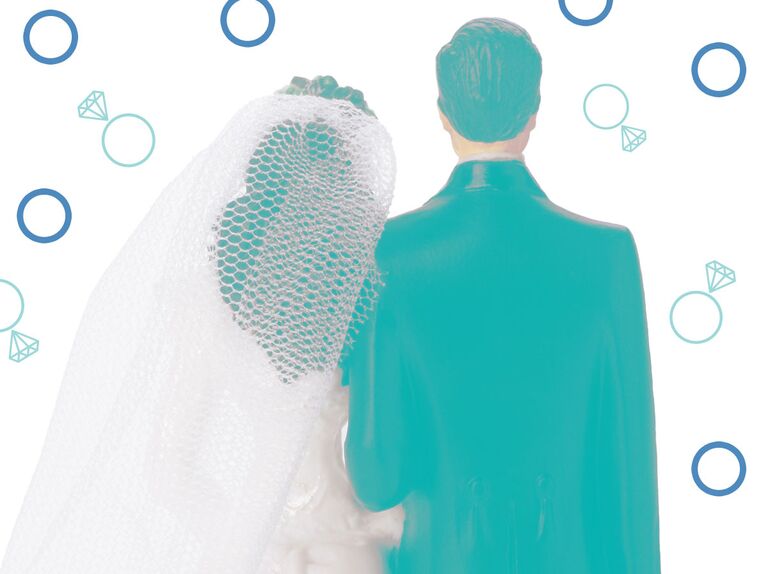 More and more couples are choosing to personalize their ceremony more than any other part of the wedding. After all, that's what really bonds the two of you together—of course it should be special. One of the best ways to make the ceremony totally you is to select an officiant that shares a deep and meaningful relationship with the newlyweds-to-be. Who will that be for you? Here are eight examples to inspire your own decision.
A Close Grandparent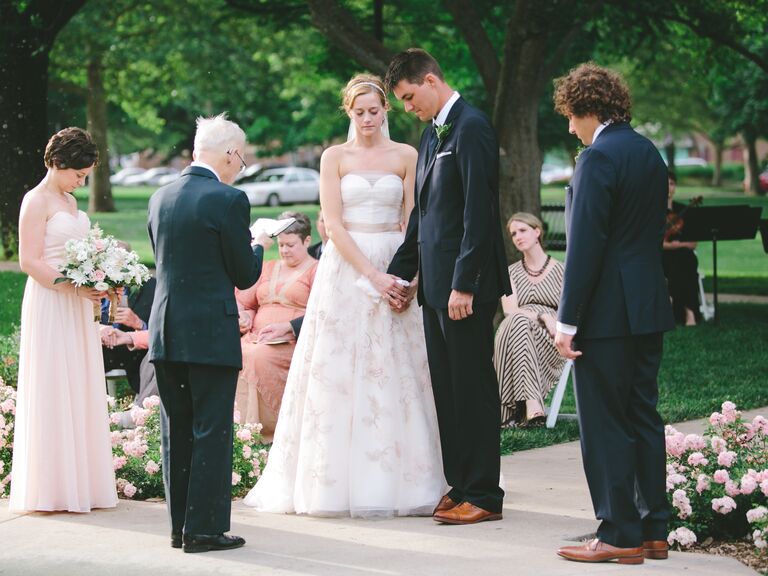 This Kansas couple wanted a small and intimate wedding, which is exactly how their 19-person ceremony turned out. Meghan and Cameron married in a park they both grew up next to, and the groom's grandfather officiated the romantic ceremony.
From A Romantic Neutral-Colored Wedding at South Park in Lawrence, Kansas
Your Favorite New York Times Columnist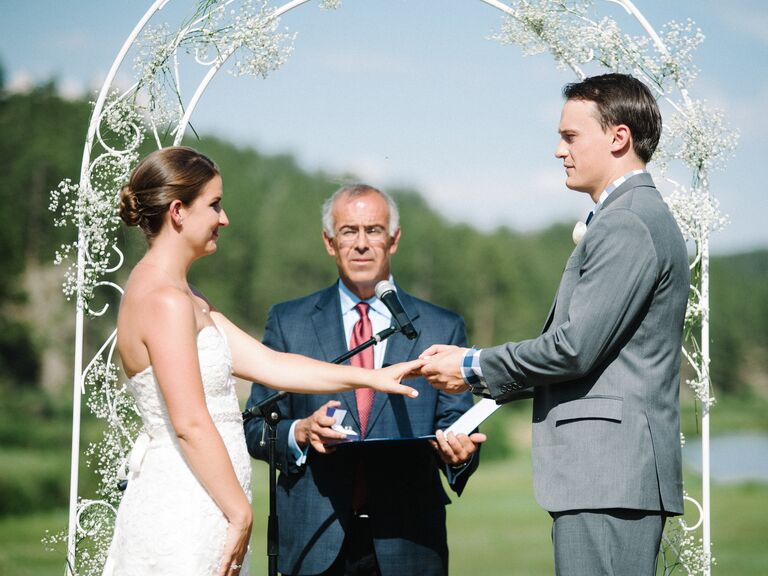 Think a New York Times columnist is out of reach? Nah. Rachel and David were married by their favorite writer, David Brooks, even though they had never met. The couple simply wrote him a letter and he agreed to serve as their officiant.
From A Country Ranch Wedding at a Private Residence in Bailey, Colorado
The Minister Who Also Baptized You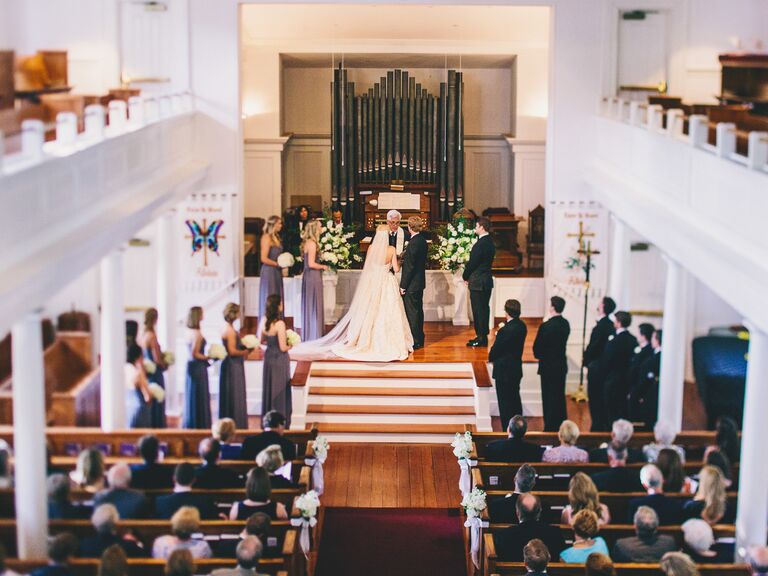 If you're going for sentiment like Kinsey and Collin, it doesn't come much more full-circle than being married by the minister who also baptized you—in your childhood church. Cue the tears.
From A Chic White Wedding at Harborside East in Mount Pleasant, South Carolina
You and Your Fiancé's Best Friend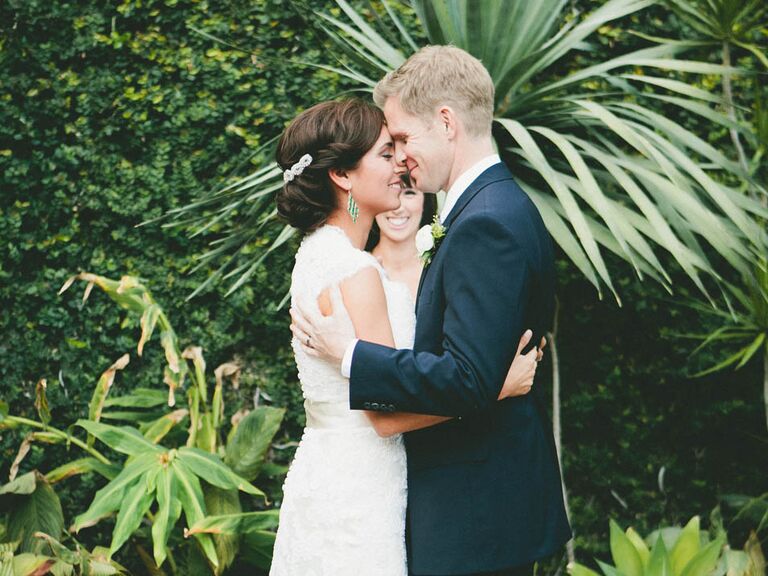 "We knew we wanted our officiant to be a person who understood us and our relationship, so we chose one of our best friends, Emily," the bride said of her wedding to Clayton. Emily and Clayton wrote the ceremony together, and combined elements from traditional wedding ceremonies with elements that were uniquely theirs.
From A Natural, Botanical Garden-Inspired Wedding at Millwick in Los Angeles, California
A High School Teacher That Watched Your Relationship Grow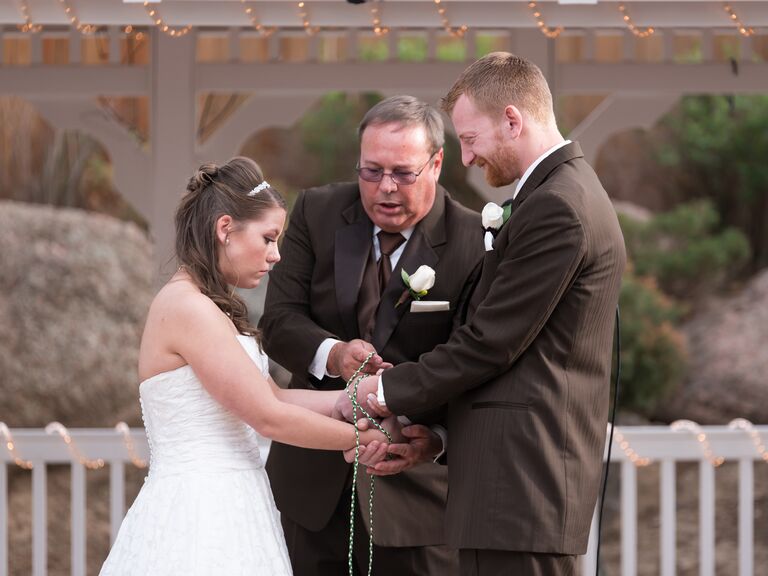 Hannah and Matt asked one of their high school teachers to officiate their ceremony. "We were students of his, and he saw our relationship change and develop over the years. It was really meaningful that he was able to be such a big part of our wedding," Hannah said.
From A Rustic Brown-and-Navy Wedding at Wedgewood at Tapestry House in Laporte, Colorado
The Officiant Who Married Your Parents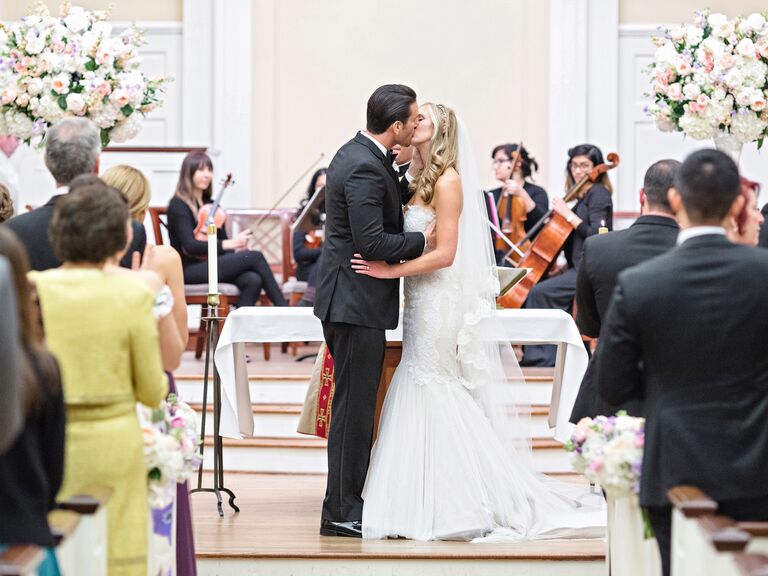 This takes "something borrowed" to a whole new level. Diana and Chad incorporated several friends and family into their ceremony by assigning different hymns and readings to different people, but the one that took the cake? The officiant who married Diana's parents led a prayer.
From A Whimsical Watercolor Wedding at Belo Mansion in Dallas, Texas
Your Longtime Coach
Olympic athletes Brianne Theisen-Eaton and Ashton Easton started dating in college at the University of Oregon and were married in 2013 by longtime coach Harry Marra. Marra started coaching the couple in 2009, but even knowing the couple for as long as that, he said the wedding was "the most nervous" he's ever been in his life.
No Officiant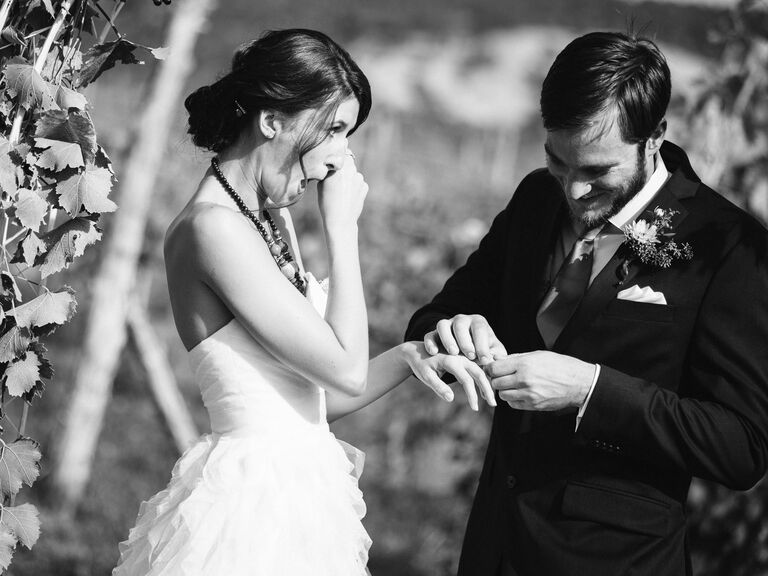 "For the ceremony, we asked my dad, my best friend, Eric's older brother and his mom to speak before we delivered our own vows that were based on two journal entries we wrote to one another after our first date way back in 2006," the bride said. "There was no officiant. It was so intimate, real, raw, so us. There was not a dry eye present by the end."
From A Bohemian DIY Wedding at Leroux Creek Inn and Vineyards in Hotchkiss, Colorado