9 Portable Food Ideas That Are Perfect for Cocktail Hour
Get a handle on these delicious hors d'oeuvres!
Michelle Lindsay Photography
Appetizers are delicious, but they can sometimes be hard to eat, especially while mingling. If you're worried that your apps aren't quite the "finger food" you wanted, why not blend the classic fair idea of "anything on a stick" to your wedding? Making your apps portable will help your guests manage their cocktail hour eats with ease. We pulled our favorite portable food ideas from our real wedding gallery so you can get your catering inspo on. See the 9 best portable food ideas below -- the perfect blend of "Yum!" and "That's so smart!"
1. Crudite Shot Glasses
Kelly and Adam incorporated healthy crudite options in easy-to-eat shot glass portions at their Boulder, Colorado wedding.
2. Edible Appetizer Utensils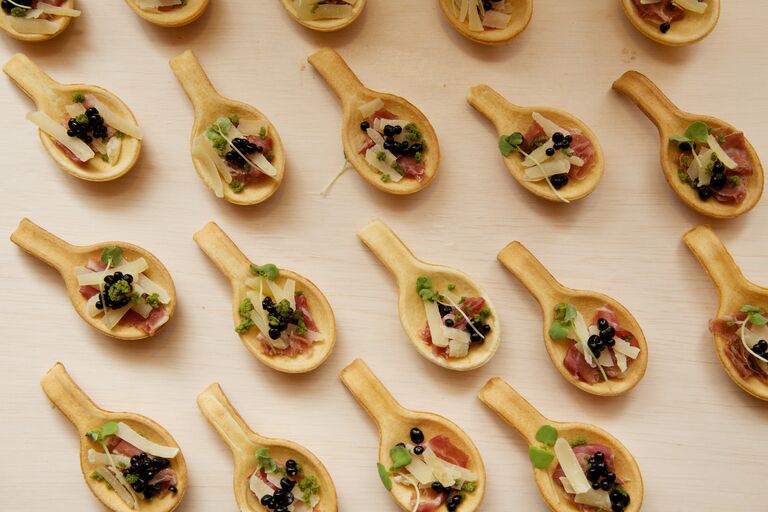 Ashleigh and Eric's modern NYC wedding included these edible spoons filled with meats and cheeses.
3. Chocolate-Dipped Donuts in Ice-Cream Coup Glasses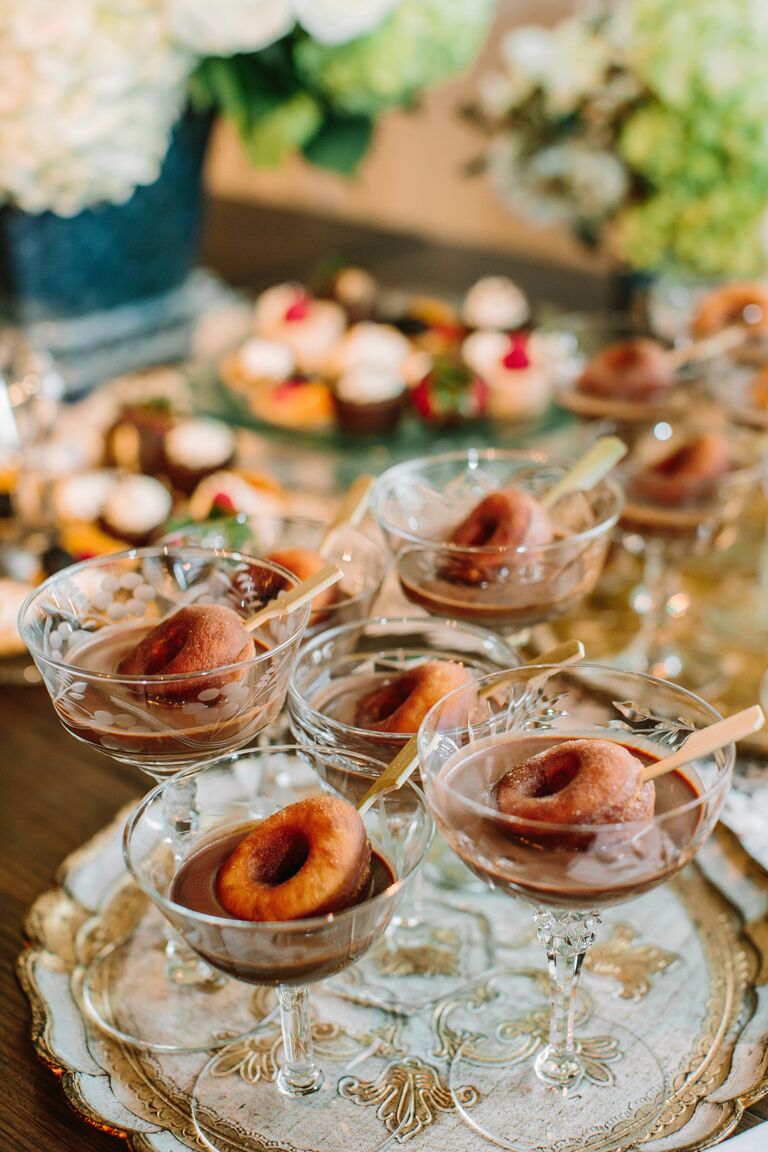 After a full seated dinner and buttercream cake, guests at Leslie and Ryan's Del Mar, California wedding were also treated to an over-the-top dessert bar including chocolate dipped donuts!
4. Grilled Cheese and Tomato Soup Shooters
Elise and Dan served these little shot glasses full of tomato soup with bite-size portions of grilled cheese -- delish!
5. Tiramisu in a Martini Glass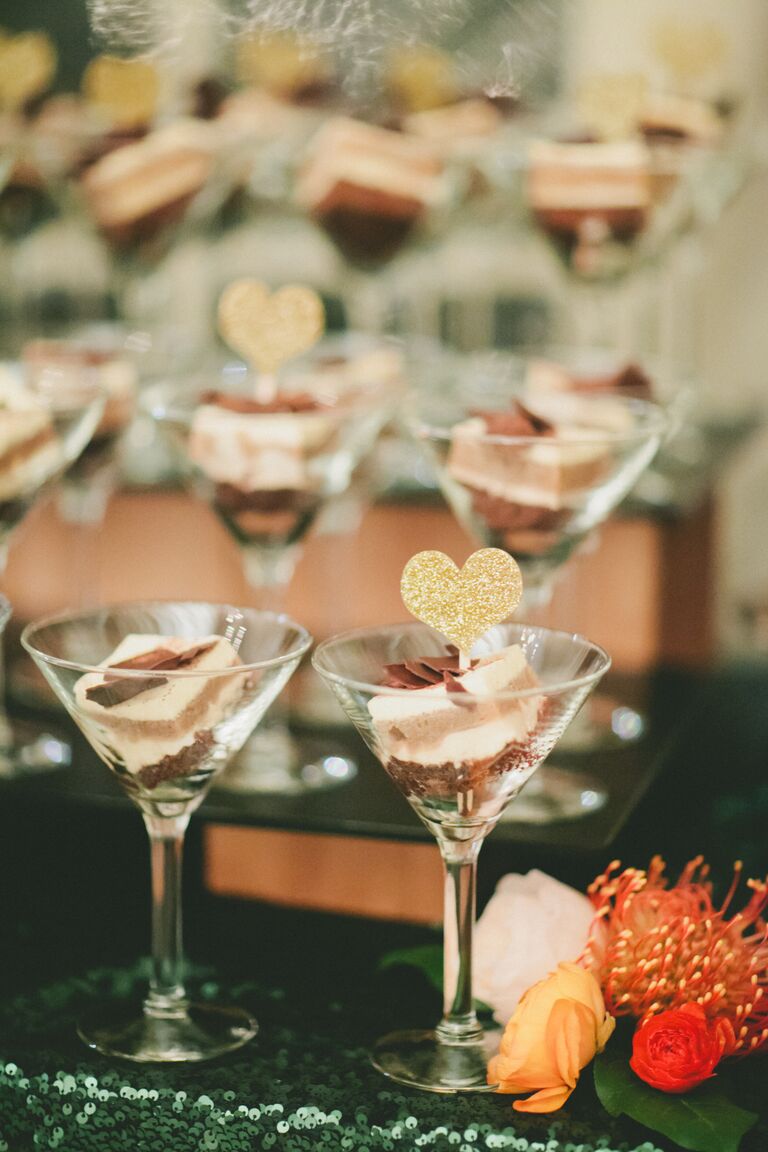 Kendrick and Aron set up a dessert bar with tiramisu in martini glasses at their Indian Wells, California, wedding, perfect for mingling while tasting something sweet.
6. Fried Mac N Cheese on a Stick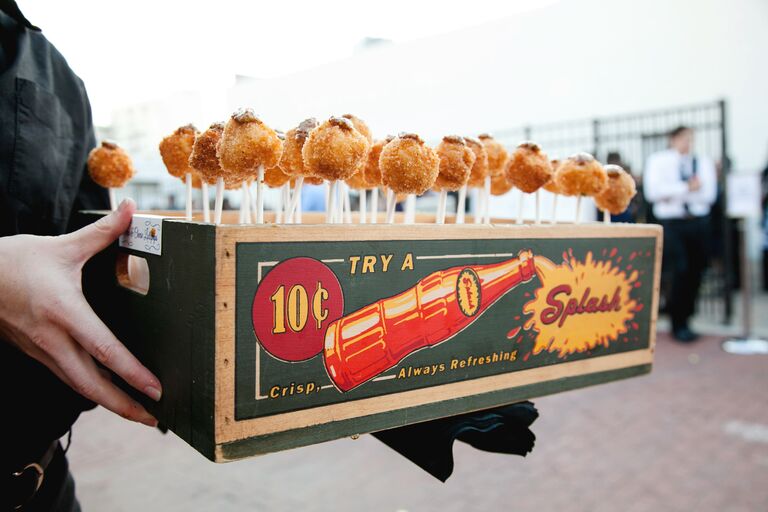 Fried mac 'n cheese lollipops were a crowd favorite during the cocktail hour at Jennifer and Paul's Washington, DC wedding.
7. Pink Lemonade Dessert Shooters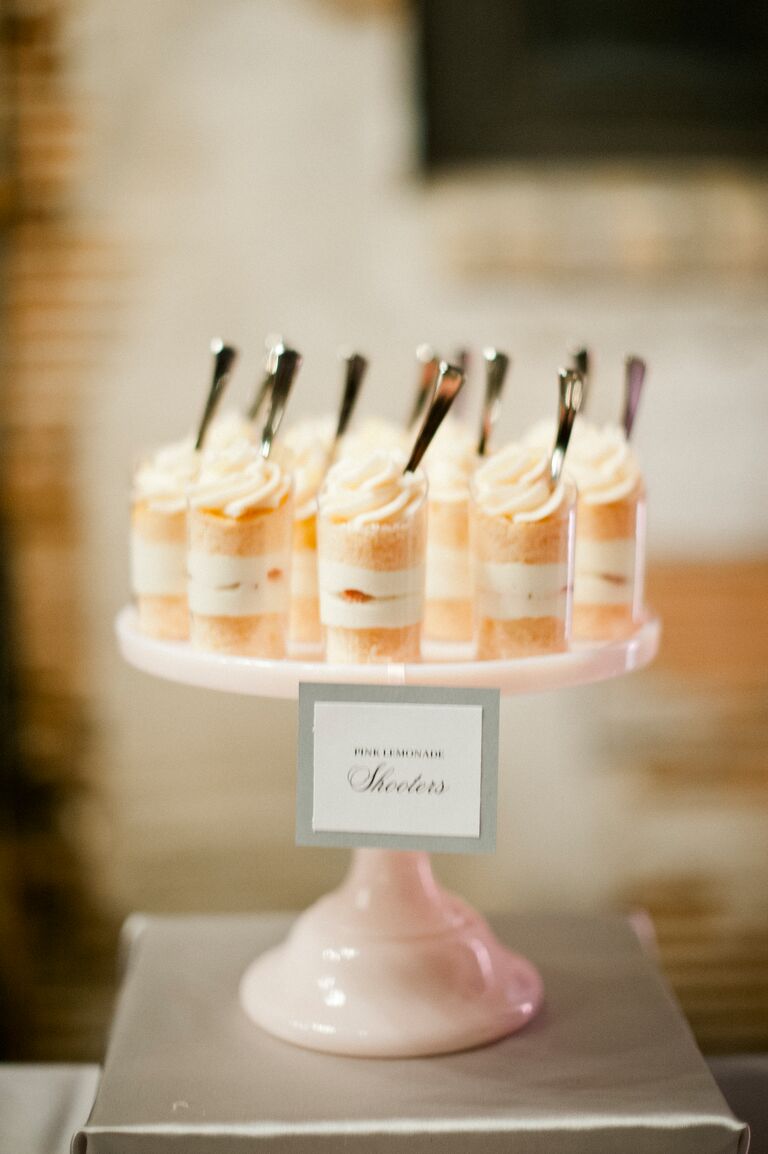 Katherine and Tim served these creative pink lemonade shooters to guests as an alternative to cake at their Minnesota wedding.
8. Soup Shooters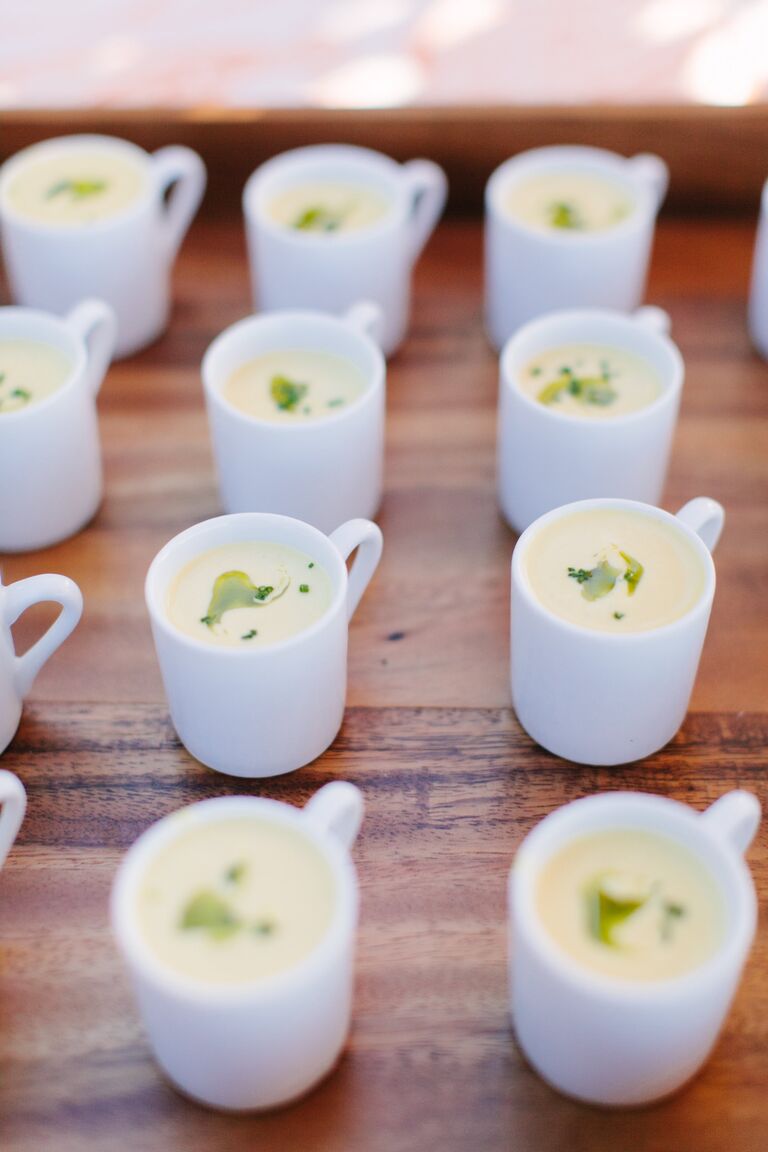 These soup shooters in mini espresso cups from a Woodside, California are the perfect first course!
9. Mini Shrimp Cocktails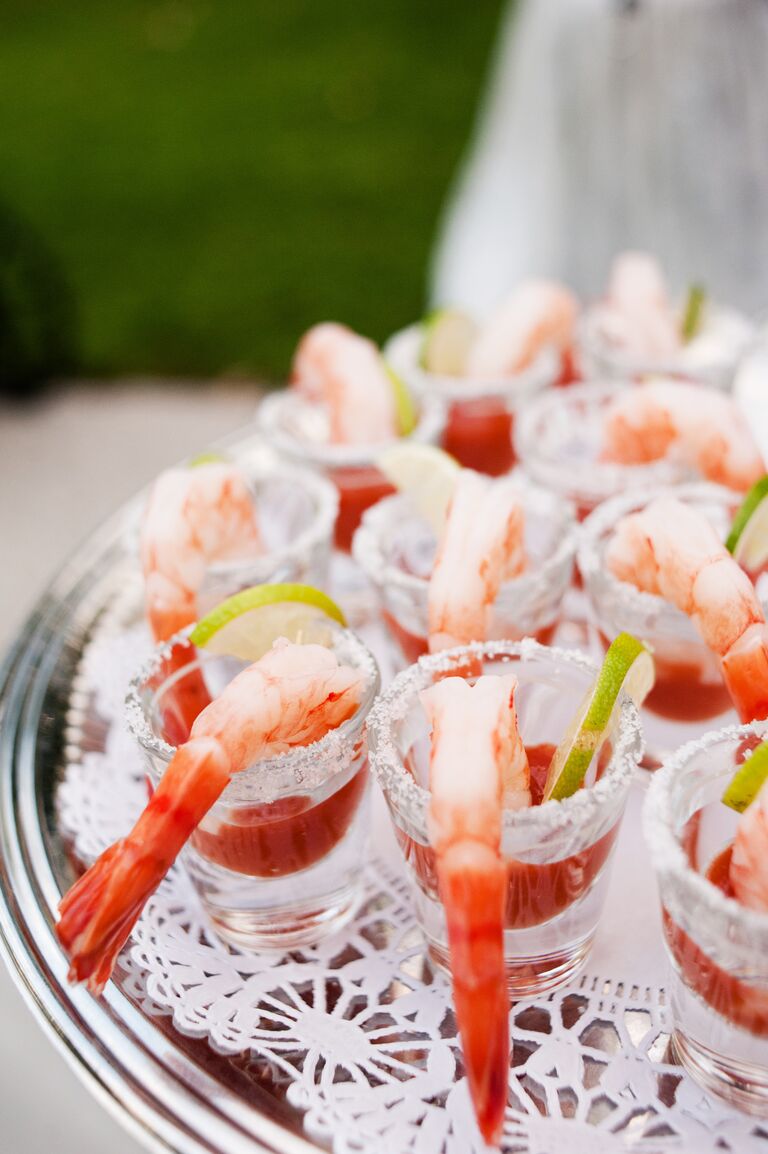 These salt-rimmed shrimp cocktails were the perfect app for Kelly and Jared's Chicago wedding.
See even more creative catering ideas here!