Everything You Didn't Know About Princess Diana's Engagement Ring
The famous sapphire sparkler caused a royal controversy.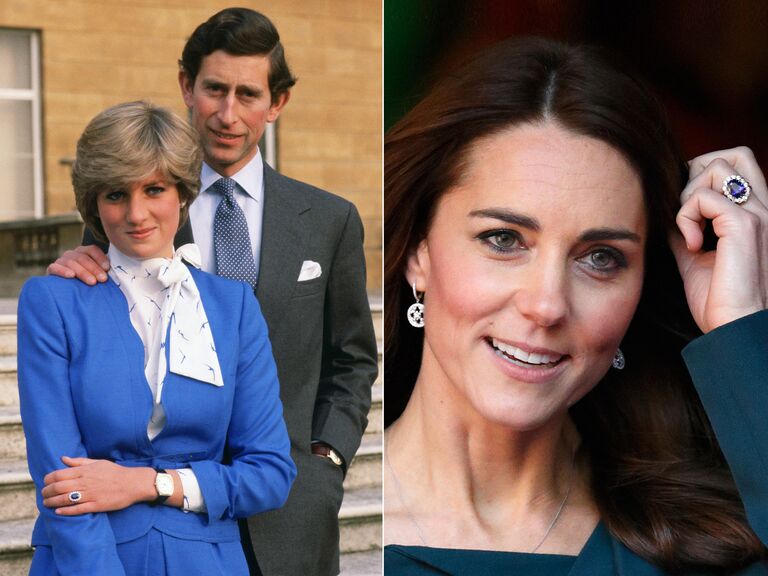 Getty Images
If you've been binge watching season four of Netflix's "The Crown" like we have, you've probably noticed Princess Diana's engagement ring plays as big a role as her chic '80s looks. One of the most famous pieces of jewelry in all of history, the stunning sapphire sparkler is a symbol both of young Lady Diana Spencer's impending nuptials to Prince Charles (for better or for worse), as well as her individuality. As reenacted on "The Crown," Diana chose the ring herself from a selection of royal jewels and other priceless pieces from the crown jeweler to the British royal family at the time, Gerrad. The iconic blue engagement ring is certainly mesmerizing, but there's more to the story than meets the eye. Below, the full history of Princess Diana's engagement ring—including why it was a controversial choice.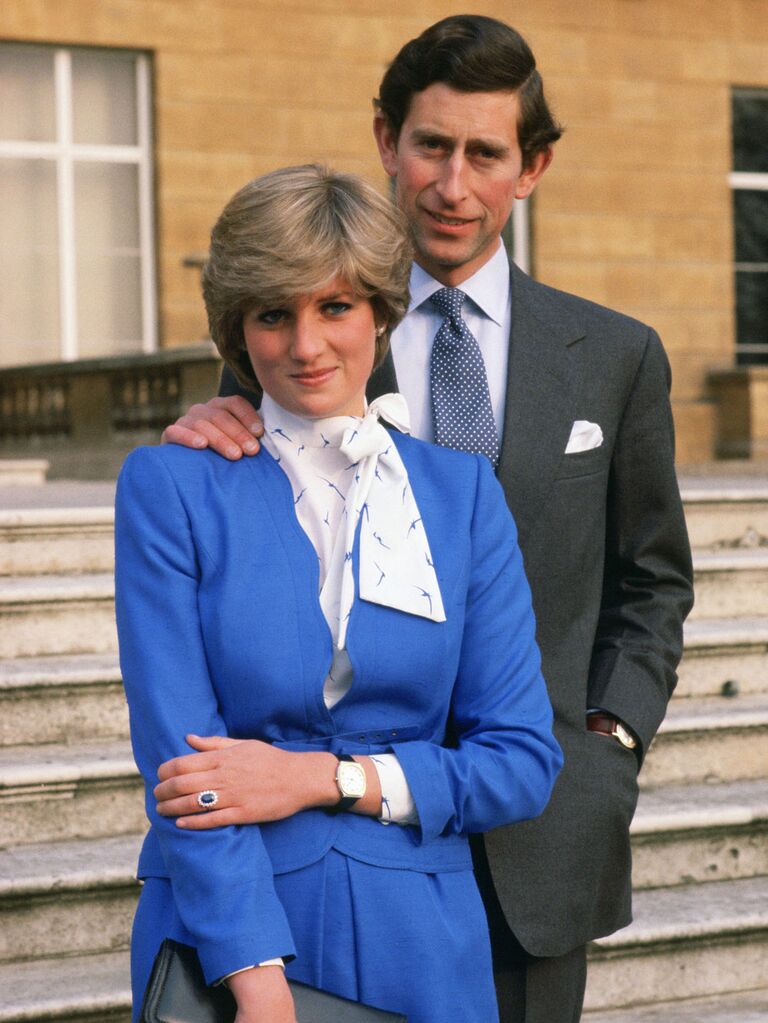 How many carats is Princess Diana's engagement ring?
While sapphire engagement rings and other colored engagement rings have been the go-to choice for royal families for centuries, Princess Di's ring is a standout for a few reasons. Firstly, it's a statement piece, featuring both an impressive center stone and large accent diamonds in an über-luxe halo setting—and its price tag is equally decadent. "Princess Diana's engagement ring is a 12 carat oval sapphire surrounded by 14 round diamonds set in 18 karat white gold," says Greg Kwiat, CEO and owner of Kwiat Diamonds and Fred Leighton. "The sapphire is a royal blue color of Ceylon (now known as Sri Lanka) origin. It cost £47,000 (or $60,000) at the time it was purchased." Today, the ring is estimated to be worth about £300,000, or nearly $400,000.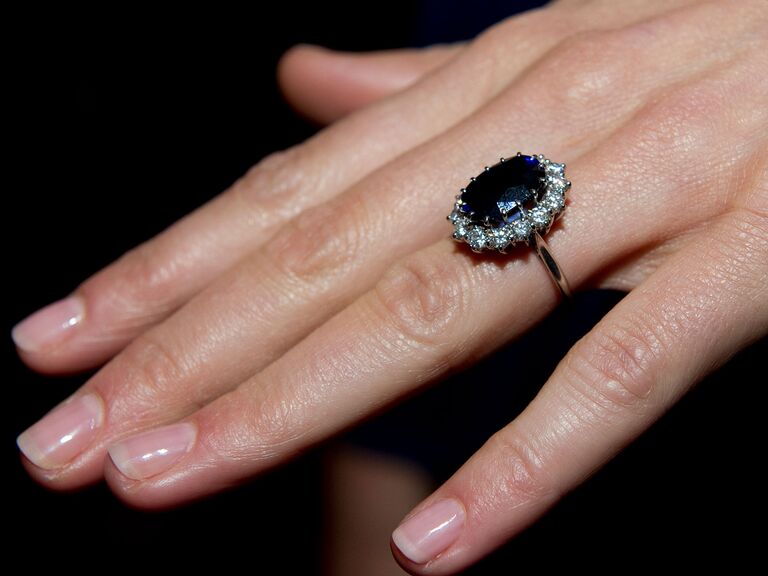 Why did Princess Diana's engagement ring cause controversy?
Beyond its remarkable size and price, Princess Diana's ring also broke with tradition. Instead of commissioning a one-of-a-kind design as was the royal custom, Diana selected the sapphire ring from Garrard's existing catalog. Why was this such a big deal? It meant commoners could also have access to the same jewels as the royal family (given they could afford a $60,000 ring). And while it may seem fitting that the royal dubbed "The People's Princess" chose an engagement ring that was not exclusive to the royal family, this decision stirred up some royal drama. "At the time, the Queen was reportedly not pleased that the engagement ring was a stock piece that any client of the jeweler could have owned," says Kwiat.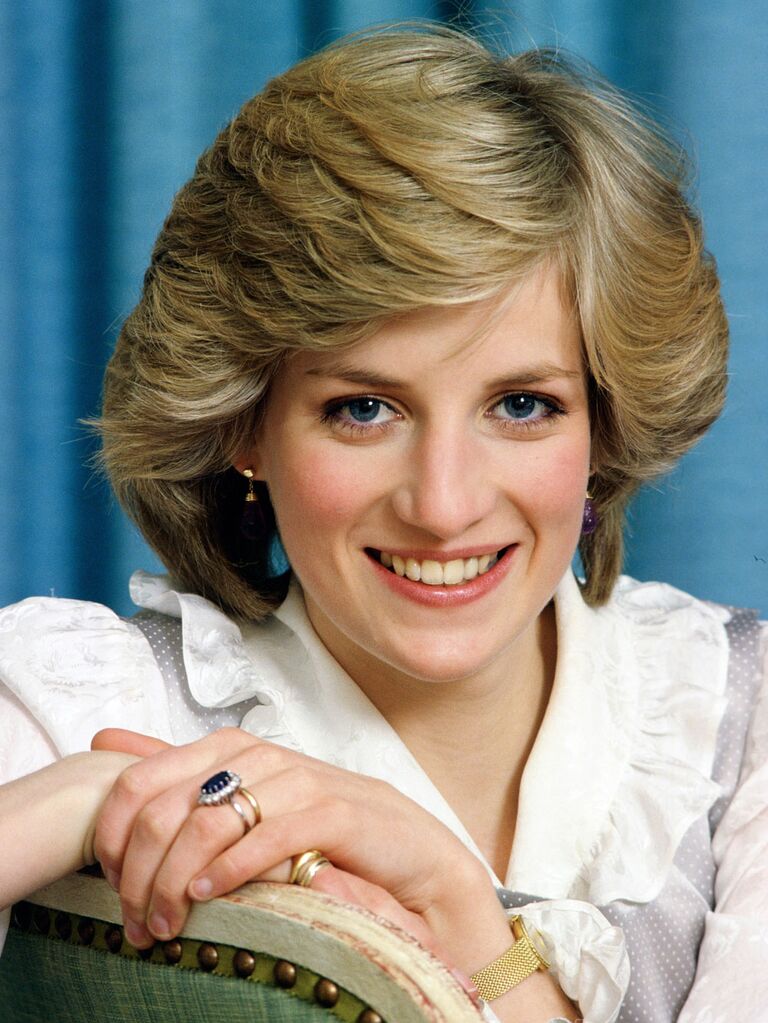 Legend has it Princess Di was actually attracted to the vibrant sapphire ring for purely sentimental reasons. "It has long been suggested that Diana selected the ring because it reminded her of her mother's engagement ring. An alternate theory suggests that loved the deep blue hue of the sapphire because it matched the color of her eyes," Kwiat says.
Who has Princess Diana's engagement ring now?
It may have been a non-traditional choice initially, but the iconic sparkler is now synonymous with the British royal family. The late princess continued to wear the now famous engagement ring even after she and Prince Charles divorced in 1996. After her death, Prince Harry inherited it and gifted it to Prince William. As if the ring wasn't already steeped in enough history and intrigue, it began a new royal chapter when Prince William proposed to Kate Middleton with it in 2010.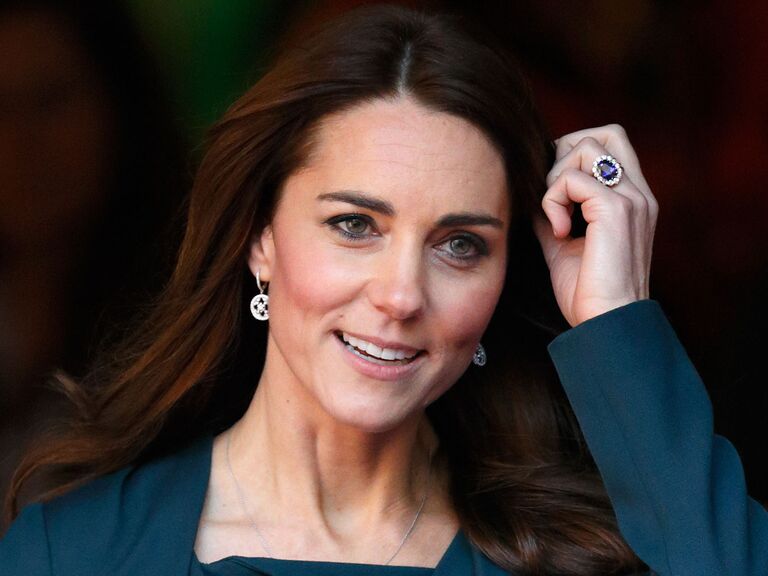 "In a highly romantic and symbolic gesture, William kept his mother's memory close to his heart by placing her famous ring on the finger of his wife and the future Queen of England," Kwiat says.