The 5 Most Gorgeous Photos of Sofia Hellqvist's Wedding Dress
Get excited: There's a new princess wedding dress to obsess over (and it definitely reminds us of the Duchess of Cambridge's gown!).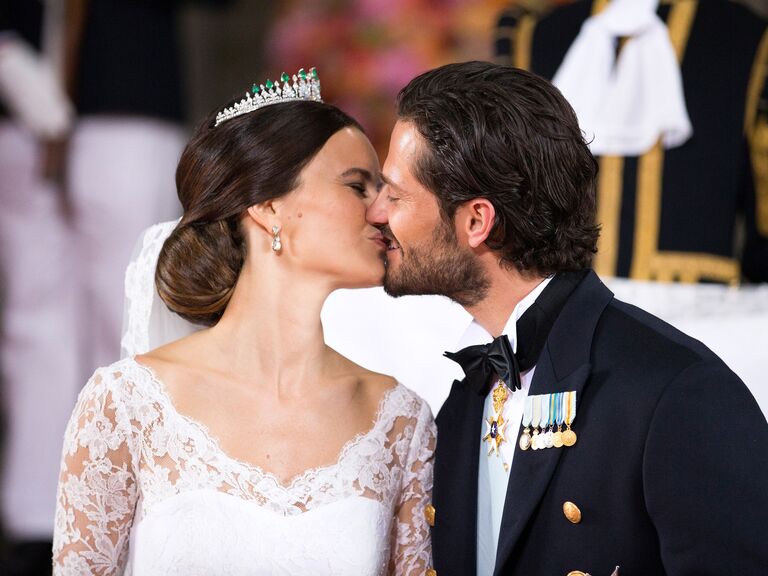 Getty Images
Congratulations to Prince Carl Philip of Sweden, Duke of Värmland, and the newly-titled Princess Sofia of Sweden, Duchess of Värmland, who tied the knot in a seriously stunning royal wedding on Saturday, June 13! The 36-year-old prince and his 30-year-old former reality star bride (ladies, dreams can come true) wed at Stockholm's Royal Palace in front of royal guests from all over the globe.
But enough pomp and circumstance -- let's get to Sofia's dress. The real-life princess honored her country and wore a custom-made wedding dress by Swedish designer Ida Sjöstedt, who wore one of her creations in the past. (Prince Carl Philip's sister, Victoria, Crown Princess of Sweden, also chose to wear a Swedish designer, Par Engsheden, on her wedding day five years ago.) And although Sofia's gown is giving us major Kate Middleton vibes with the lace sleeves, A-line silhouette and open V-neck neckline, she put her own spin on it with an empire waist and let the star-shaped tattoo on her back remain visible (a definite Kate no-no).
Sofia accessorized with delicate teardrop diamond earrings and a round white and orange floral bouquet. And oh, yes -- a sparkling emerald and diamond tiara (a gift from her new in-laws, King Carl XVI Gustaf and Queen Silvia) and a lace cathedral-length veil was regally placed atop her intricate low chignon.
Let's all take the time now to ooh and ahh over the five most gorgeous photos of the newlyweds -- and Sofia's gown, naturally.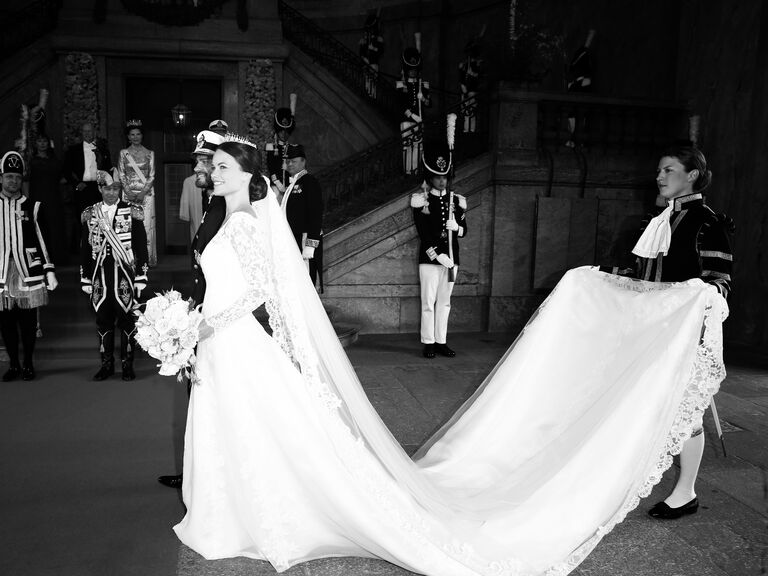 Sofia's dress was made of silk organza, crepe and handmade lace in three shades of white...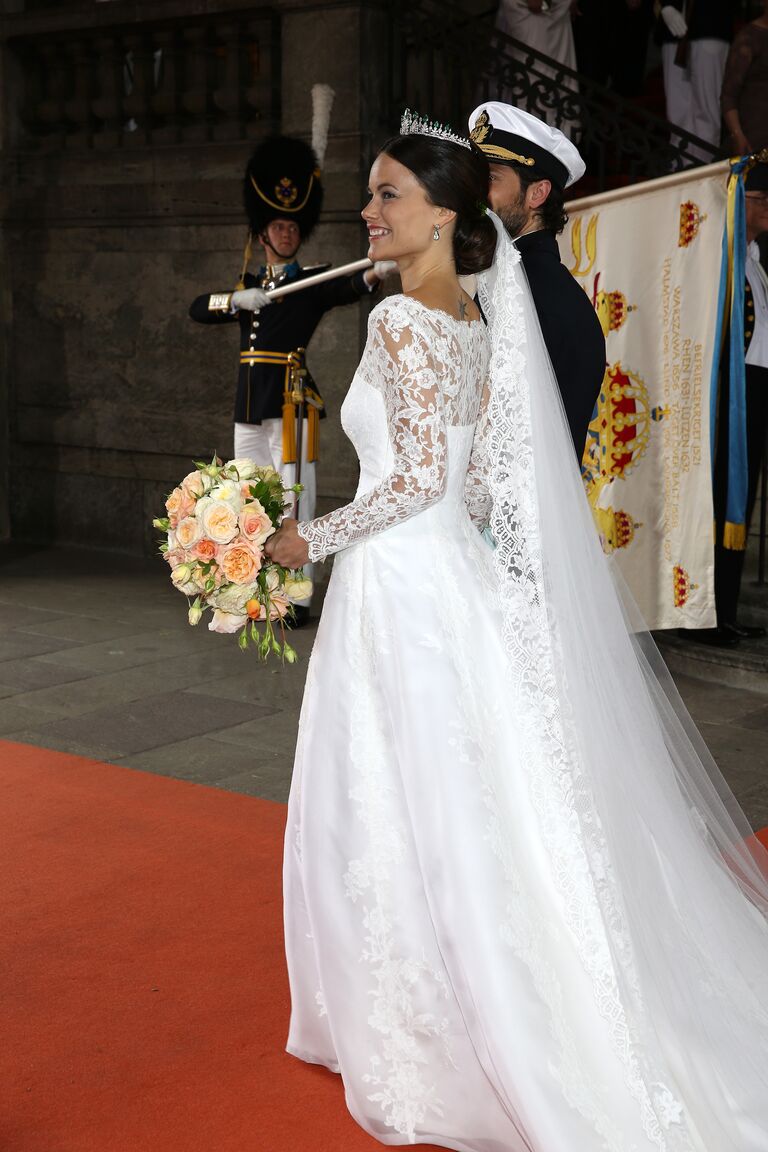 ... not to mention that her train was hand-cut and hand-stitched.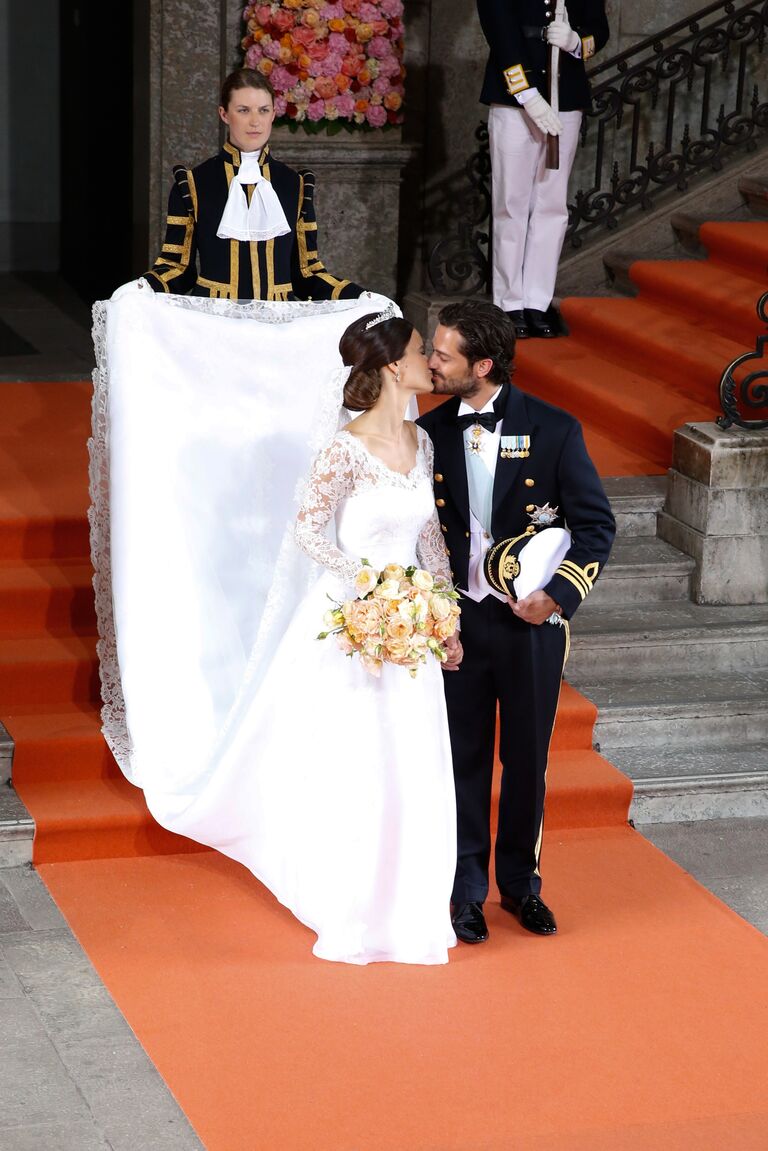 Look at the first photo: This woman's job is to literally be Sofia's train carrier. (Okay, we're not exactly sure of that, but wrangling a princess's wedding dress train merits its own job, right?)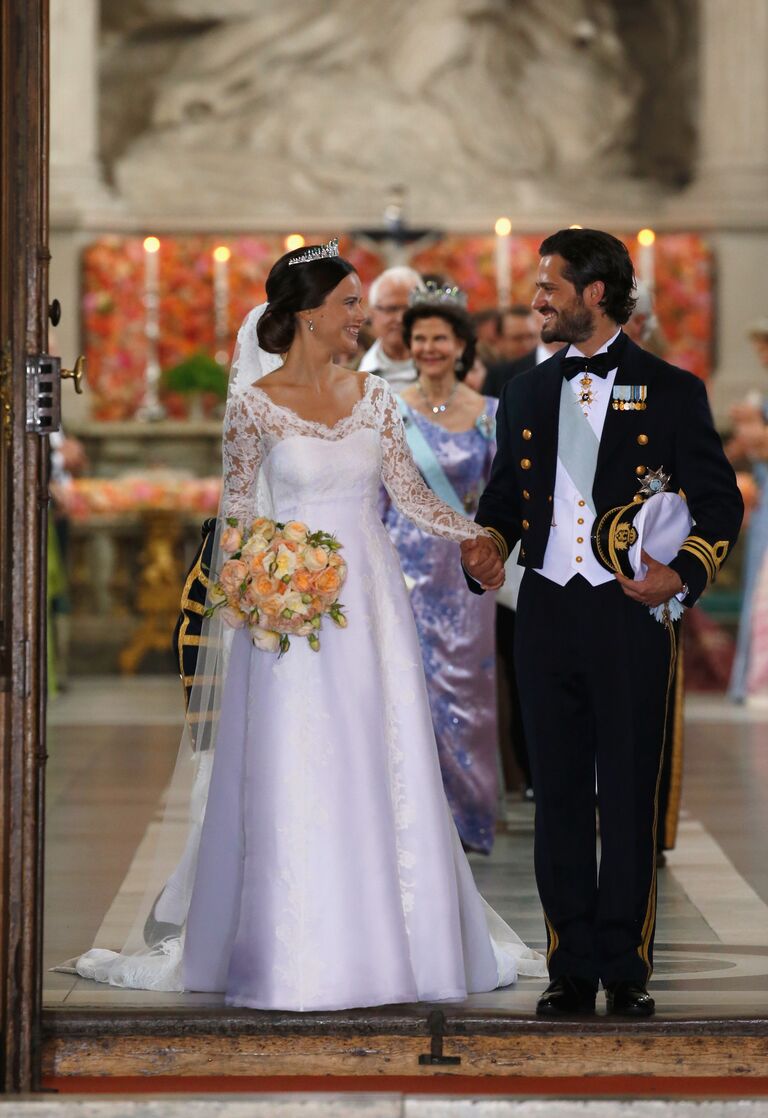 "Today I am the happiest man in the world," Prince Carl Philip told their guests in a speech given after the ceremony. "Sofia, you fill my life with love and happiness. With your love I will be able to overcome all challenges. Dear Sofia, I love you." (Okay, now we're officially jealous.)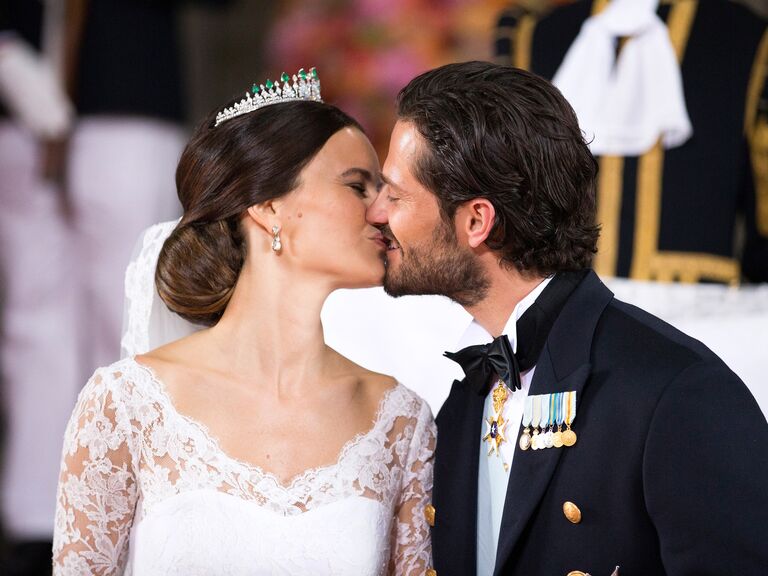 Sigh -- and they lived happily ever after. Congratulations to the prince and princess!