Secular and Nondenominational Wedding Ceremony Scripts
These ceremony scripts will give you inspiration, whether you're planning your ceremony from scratch or want to customize traditional wording to fit your style.
by the knot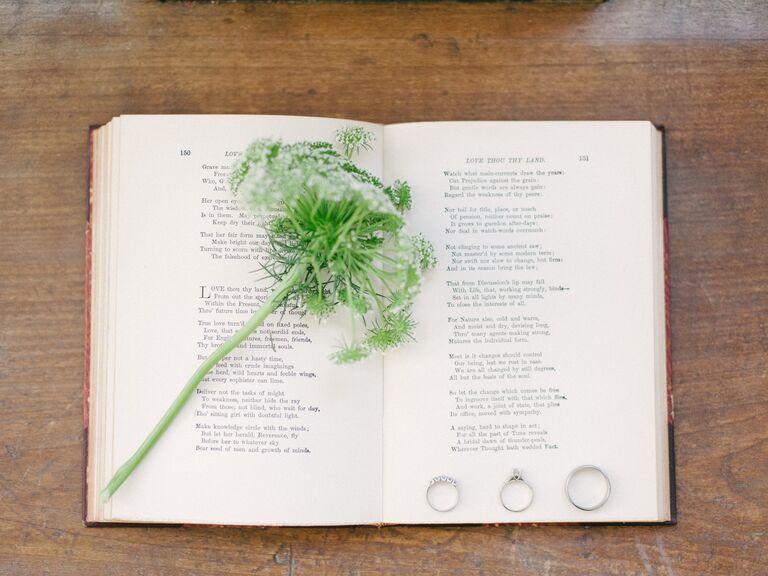 Shannon Moffit Photography
Many couples who choose to have a secular or nondenominational wedding work with their officiant to add personal touches like anecdotes and creative traditions. A secular wedding ceremony includes nonreligious wording, vows and readings while a nondenominational wedding ceremony might include religious references. Find three secular ceremony script examples below from officiants across the country to get you started.
A Traditional Secular Wedding Ceremony Script
A Secular Gay Wedding Ceremony Script
A Secular Wedding Ceremony Script With Irish Traditions
You know what type of ceremony you're going to have, so now it's time start envisioning the whole package—take our fun Style Quiz to define your wedding vision and find the right pros to bring it to life. After that, create a free, personalized wedding website to keep your guests informed (and excited!) about your plans, and a time-saving Guest List Manager to organize your attendees. Even better? You can sync your Guest List Manager and wedding website to update everything at once.