What to Know About Steven Yeun's Love Story and Wedding
The 'Minari' actor first met his wife while bartending.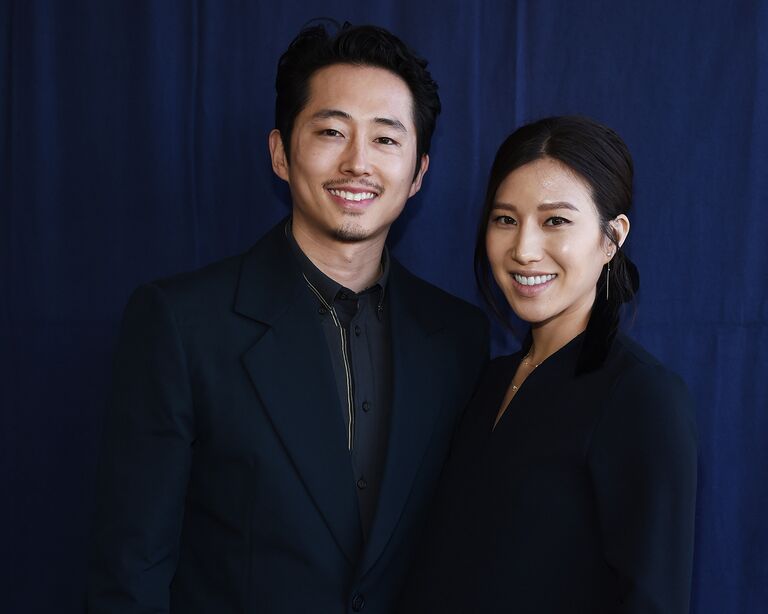 Amanda Edwards / Getty Images
We have included third party products to help you navigate and enjoy life's biggest moments. Purchases made through links on this page may earn us a commission.
Long before breaking into the acting industry, followed by a successful foray into the 2021 Oscars season, Minari actor Steven Yeun and wife Joana Pak first fell in love. While still a student, Pak met Yeun in Chicago as he was pursuing improv and working as a bartender. 
Nearly a decade later, they married in L.A. before a star-studded guest list. Here's what we know about the couple, their love story and everything in-between. 
The Couple's Love Story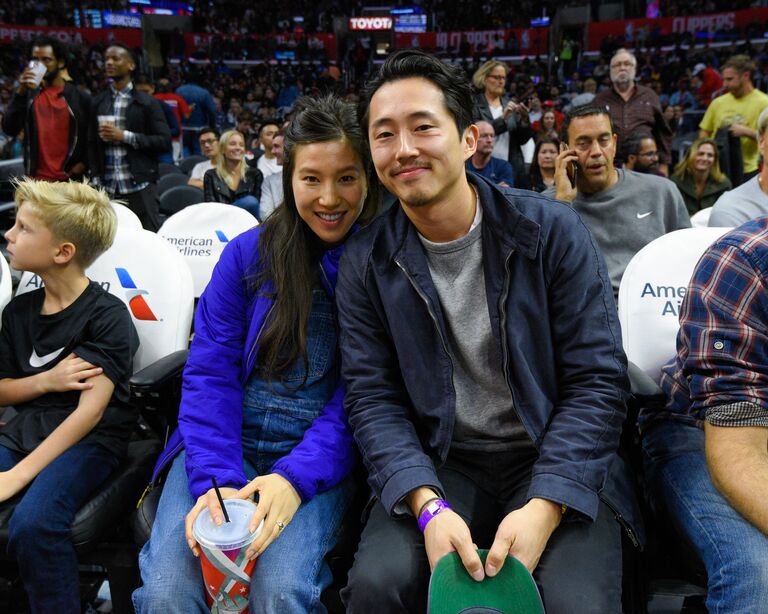 Steven Yeun first met his wife in Chicago in 2009. According to the New York Times, Yeun had just graduated from Kalamazoo College and wanted to pursue a career in acting. Unclear about how and where to go, he applied to a Teach for America job, which eventually fell through. 
So, the actor packed his bags, moved to Chicago, and pursued a career in comedy and improv. They had met in passing initially, but it wasn't until a year later when they connected. "She walked into the bar where I was a really sh--ty bartender, and it was kismet," Yeun said of his wife to Martha Stewart Weddings. "After that, I saw her every day for six months." 
He then moved to L.A. at age 25. Five months later, he secured his breakout role as Glenn in The Walking Dead, catapulting the actor into the spotlight. Even then, Steven Yeun and his wife maintained a long-distance relationship between Chicago and Atlanta. Pak simultaneously grew her interests and career, pivoting eventually into another creative industry: photography. 
Steven Yeun Wedding Details
In August 2015, the actor proposed to his future wife. Sixteen months later, they walked down the aisle in a culture-filled ceremony involving Korean wedding traditions. One of the themes involved butterflies, which Pak said was "my first English word."
Event planner Nancy Park of So Happi Together, a firm based in California, designed and orchestrated the event. Here's what to know about the couple's special day. 
It Was an Estate Wedding
Yeun and his wife married in December 2016 in an estate wedding near home. The venue was the Paramour Estate in Los Angeles, a private and historic spot offering unique views of the Hollywood Hills and Downtown L.A. (The Rogue One: A Stars Wars Story actor Alan Tudyk married Charissa Barton at the exact same venue.) 
Hollywood Was Present
Yeun's wedding was a reunion of sorts for his Walking Dead colleagues, many of whom were active participants on social media to mark the nuptials. TWD stars to witness Pak and Yeun's wedding included Norman Reedus, Melissa McBride, Emma Bell, Chandler Riggs, Andrew Lincoln, Sarah Wayne Callies, and Alanna Masterson. 
They Honored Their Parents
During the wedding, the couple wanted to honor their parents in a way that didn't feel stuffy but got to the core of their message. One particularly touching and symbolic gesture from the Yeuns was the gifting of bouquets to both the mother of the groom and the mother of the bride. "We didn't make anything sacred," Yeun said to Martha Weddings. "[This] made the ceremony very relaxed and focused on a greater message of love." 
They Wore Traditional Korean Wedding Attire
The couple also gussied up in traditional Korean wedding attire, which was a prelude to the greater Paebaek ceremony. "Getting to celebrate the love between these two, last night, along with all their friends and family was so beautiful and special!!" the bride's sister wrote in 2016. "This whole week has been an awesome, family-filled, fun time and it's been so great!"
Steven Yeun and Wife Joana Pak's Marriage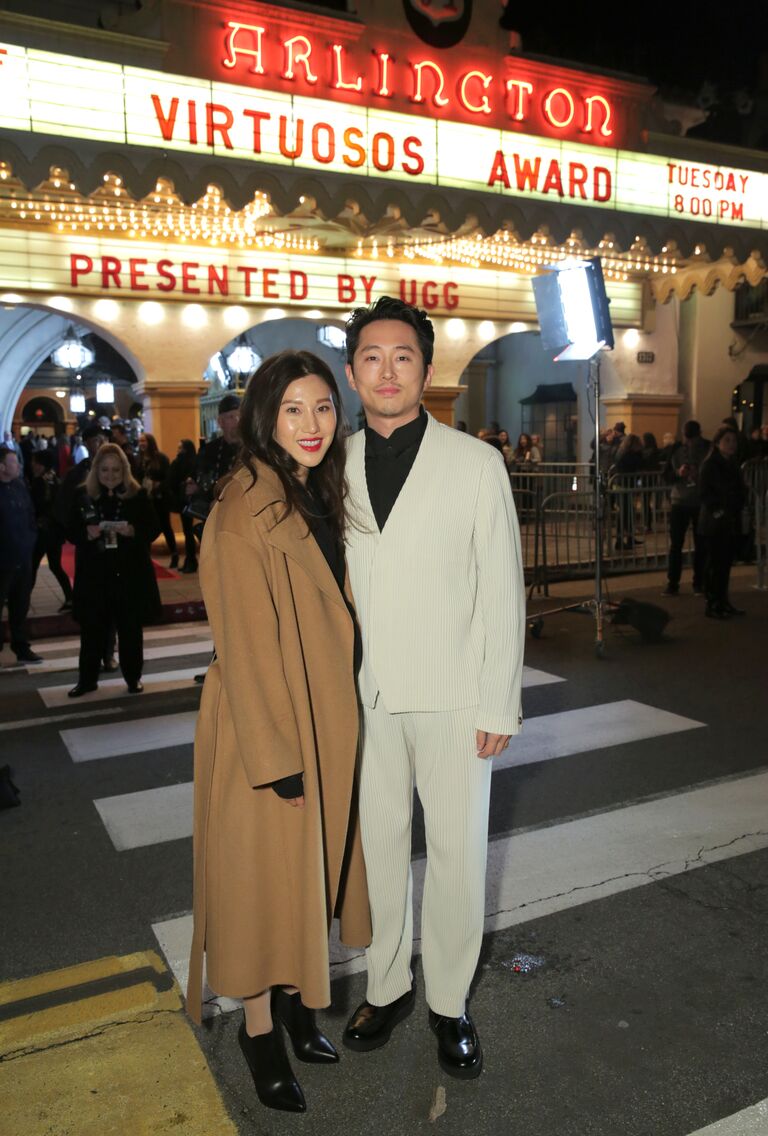 Yeun and Pak are now parents of two kids. Their first child was welcomed on St. Patrick's Day in 2017, followed by the birth of a daughter in 2019. Both have been rather cautious about sharing photos of their family on social media. 

Though largely private, Yeun shared how his experience starring as the lead of Lee Isaac Chung's Minari reflected his evolving relationship with his own father. When Minari premiered at Sundance, Yeun sat beside his father as the film was screened. "There's such a rift between generations because of the communication barrier, and because of a cultural barrier," he told the New York Times. "But with this film, what he and the director were trying to tell their parents was: 'I'm a father. And now I understand what you had to go through.'"
The film received rave reviews, even taking home the Grand Jury Prize at Sundance. "Every time I talk about it, I'm just, like, crying about it, you know? Because I think my dad felt seen," Yeun noted.