Scarlett Johansson and Colin Jost's Wedding Featured These 2021 Trends
Plus, see his wedding band here.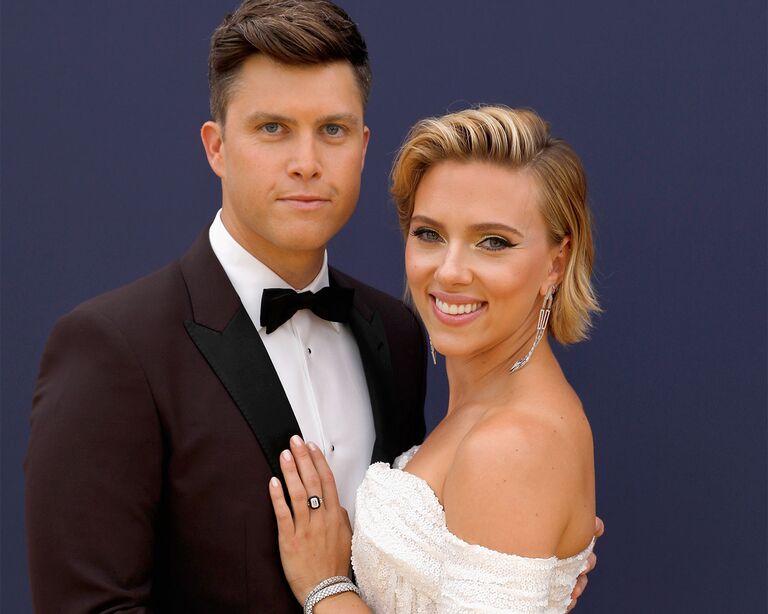 Trae Patton/NBCU Photo Bank/NBCUniversal via Getty Images via Getty Images
ScarJost just about had the ultimate 2021 wedding, even if they were a few months ahead. In October 2020, actress Scarlett Johansson and Saturday Night Live personality Colin Jost made the leap of faith and married in a minimony at their home in Palisades, New York. However, not much was known about the challenges the dynamic duo faced as they prepped for a wedding amid COVID… until now. 
In a new People interview, Johansson revealed additional details about her nuptials, including seemingly relatable snippets for most COVID couples. "I think just keeping it intimate and small made it feel intentional," the Black Widow actress told the mag. "We wanted it to feel like it had an intentional intimacy as opposed to being something that felt like we were restricted by all these things."
In many ways, Johansson and Jost's minimony reflects much of The Knot's 2021 wedding trends, especially the notion of intentionality while planning a wedding. The couple also took full health and safety measures into account for the event at home. "There was a lot to take into consideration because of all of the CDC guidelines and making sure everybody was comfortable and safe, following all the COVID protocol," she added in the same interview. 
That wasn't the only trend we saw reflected in ScarJost's wedding day. The newlyweds, very aware of their platform and presence, also made a splash on social media with a "big reveal" opportunity. They debuted the announcement of their wedding via Instagram by supporting Meals on Wheels America. "We're thrilled to break the news that Scarlett Johansson and Colin Jost were married over the weekend in an intimate ceremony with their immediate family and love ones, following COVID-19 safety precautions as directed by the CDC," the post read. "Their wedding wish is to help make a difference for vulnerable older adults during this difficult time by supporting @mealsonwheelsamerica. Please consider donating to celebrate the happy couple by clicking the link in our bio." (Jost and Johansson also joined to-be-weds Katy Perry and Orlando Bloom in promoting charities to announce life stages.)
Many 2020 couples oprted for minimonies (small ceremony) and backyard microweddings attended only by their direct loved ones in order to make their marriage official. It has been an increased trend among many newlyweds to also plan a second event (either a sequel wedding or an anniversary reception) to formally mark their spousal status, something that will be ever-popular in 2021. 
In early November, Jost debuted his solid gold wedding band on SNL's Weekend Update. "I don't know what's gonna happen with this election, the tension is just killing me," Michael Che said to his co-host. "I don't know what this world's gonna be after Tuesday. I may never see you again, Colin. I mean, we might both get drafted in the race wars. It's not fair, you just married Scarlett Johansson, and I just bought an electric bike. We're both doing equally great."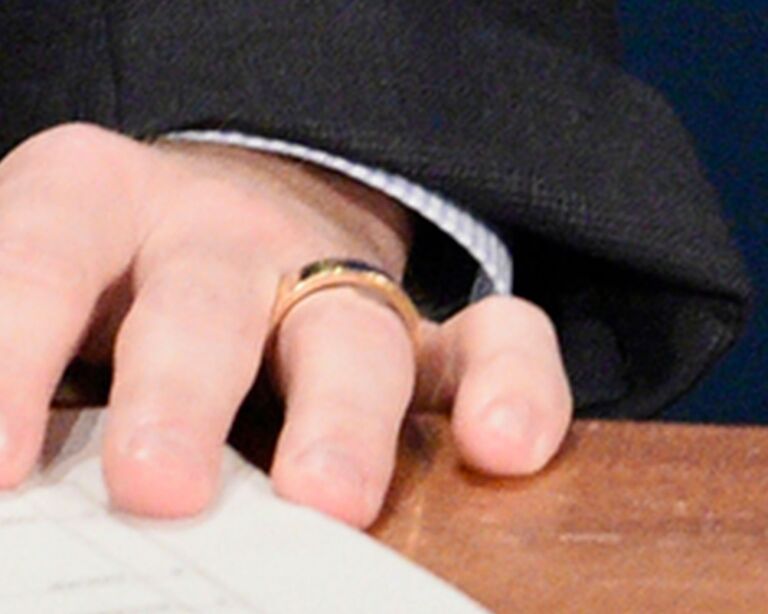 Johansson and Jost got engaged in May 2019, announcing their nuptials to the Associated Press through her publicist. Four months later, the Marvel actress joked that she needed all the help before her nuptials. "I don't know!" she remarked in one interview. "Can you help me?!"

This will be the first marriage for Jost, and the third for Johansson. She was previously married to French journalist Romain Dauriac up until 2017, and actor Ryan Reynolds, who is now happily married to Blake Lively.