What Famous Movie Wedding Venue Is Your Style?
Take this quiz to find out.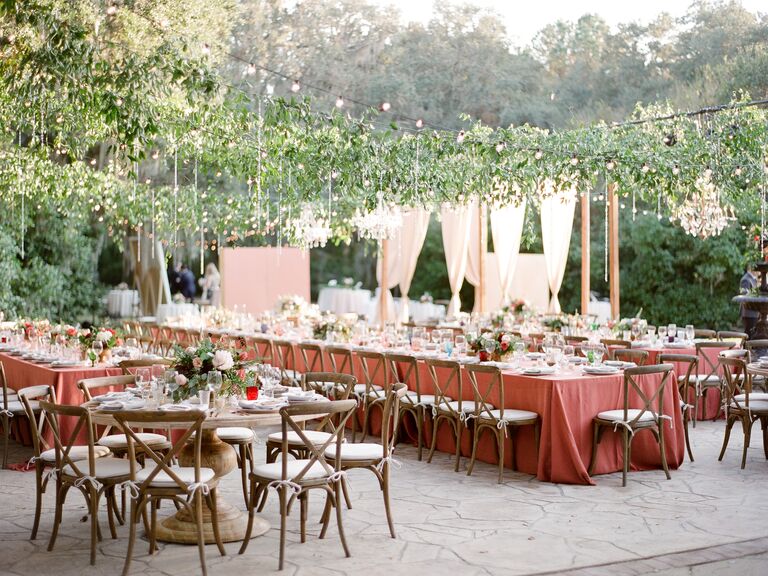 Photo by Greg Finck; Location: Lehare Waring House in Charleston, South Carolina
Picking your wedding venue is one of the biggest decisions you'll make during the entire planning process. After all, it's where you'll celebrate your wedding with friends and family and relish in these memories for life. If you're feeling overwhelmed by the options, take The Knot wedding venue quiz to gather inspiration for the type of setting that works best for you and your partner.
We've rounded up some of the most famous wedding venues from our favorite movies, including Sex and the City, Crazy Rich Asians and more. From Carrie Bradshaw's black tie bash at the New York Public Library to that iconic barn wedding from The Proposal, here's the wedding venue quiz you needed all along.
Whether you're engaged, married or perusing, take The Knot wedding venue quiz now to get some ideas about your wedding day—then head over to The Knot to book your perfect match.