How to Find a Wedding Venue You'll Love With Ease
Expert-backed advice on how to choose a wedding location perfect for you.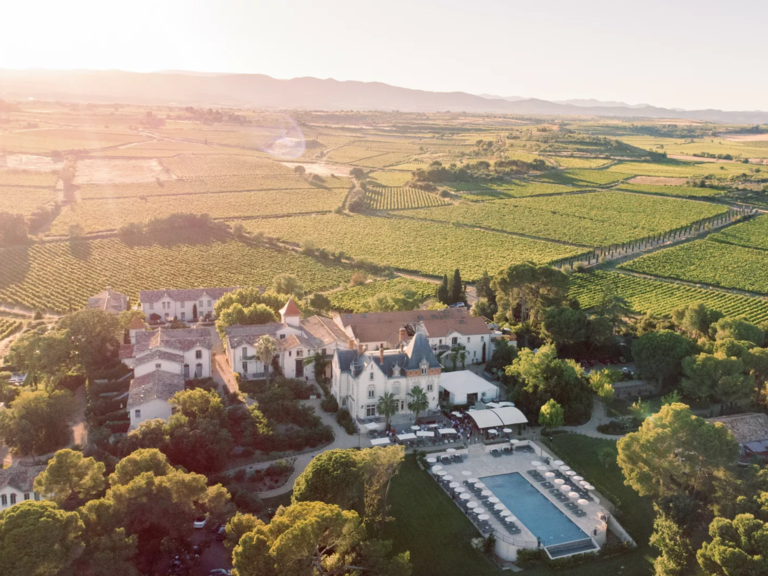 Wondering how to find a wedding venue you'll absolutely love? Step One: Read on for expert-backed steps to guide your research. Step Two: Mosey on over to The Knot Vendor Marketplace because your dream spot awaits, trust us.
You can't have a wedding without the perfect space to host the event, which is why understanding how to pick a wedding venue is a crucial component of wedding planning. Whether you dream of a destination wedding at a resort or a local celebration at a wedding venue near you, choosing a wedding venue is an important task that needs to take place before you get too far along in the planning process.
So, what is a wedding venue? What should a wedding venue include? Curious about what to look for in a wedding venue? Maybe you're curious about how to compare wedding venues? Don't worry, we're here with all the answers you need regarding how to choose a wedding venue. Plus, we tapped a few knowledgeable wedding experts to weigh in with their wedding venue tips.
In this story:
What Is a Wedding Venue?
It's helpful to understand what you're searching for before embarking on the task at hand. So, what is a venue for a wedding? Simply put, your wedding venue is the place where your wedding takes place. But there are nuances to the wedding venue meaning to be aware of.
Some venues host both the couple's ceremony and reception, while other to-be-weds opt for two wedding venues, one for the wedding ceremony and another spot for the reception. Wedding venues are not one-size-fits-all so it's important to understand what type of space you need for your big day and what options are available to you for your wedding day.
If Great-Aunt Sally asks you at the next family function "What's a venue for a wedding? What does venue shopping mean?" while you're sharing your recent adventures with finding the perfect wedding venue, you now have the answer. You're in the process of saying "I do" to a location before you say "I do" to your partner.
When to Book a Wedding Venue
The ideal wedding venue booking timeline is around 12 to 18 months before the wedding. This step is one of the first ones that needs to happen in the wedding planning journey since you can't officially set your date until the location is locked in.
How to Research Potential Wedding Venues Near You
Before you jump into the actual process of vetting potential wedding venues, you need to do some brainstorming and research potential wedding venues because there are a few things to consider when choosing a wedding venue. Online research and video consultations are a great first step in the search process, but they should never fully replace seeing a space in person. Once you've researched your favorite potential venues, it's key that you ultimately see the space in person—this will be the most effective way to decide if a spot is right for your big day.
The Knot Vendor Marketplace
When it comes to initial online venue research, The Knot Vendor Marketplace is a great place to start. With the ability to search by region, you'll be able to pull together an extensive list of prospects to cull through. From there, chat with your wedding planner about narrowing down your list of potential venues that you want to research more thoroughly.
Wedding Destination Venue Roundups
Here's the thing, The Knot Vendor Marketplace has thousands of amazing wedding venues. It can be easy to feel overwhelmed at first glance by all the options at your fingertips. How can you possibly choose the perfect wedding venue when it feels like there isn't a bad choice among the options on The Knot Vendor Marketplace?
Don't fret: We're here to help you every step of the way when it comes to looking for wedding venues. Our editors have curated venue roundups for cities across the country to narrow your search. We have lists of the best wedding venues in various cities (from New York and Los Angeles to Chicago and Miami). And we know that not everyone wants a big event, so we even have a selection of location-based roundups featuring small wedding venues (from Texas to Colorado and Georgia to Michigan).
Maybe you're open to tying the knot anywhere and style is more important than location to you when it comes to how to pick a wedding venue. Well, let me tell you, we've got you covered there as well. We have roundups of different venue settings (like garden wedding venues, outdoor wedding venues, national park wedding venues and greenhouse wedding venues). We also have lists based on the vibe and wedding style you have in mind that can guide you in how to choose a wedding venue (to theme- (from unique wedding venues to moody gothic wedding venues).
Basically, the TL:DR; is that we've got you covered when it comes to how to look for wedding venues. The next time you ask yourself, "how do I find wedding venues near me?" remember that The Knot is the answer!
Instagram and Tiktok
For all things weddings, Instagram and Tiktok are your friend—and that holds true for the venue search as well. To start, try scrolling through locale-specific hashtags like #[yourcity]weddingvenue to see if you can uncover some hidden gems in and around the locale where you plan to tie the knot. Social media can quickly become a rabbit hole, in the very best way, so make sure to save any and all spots that pique your interest. This will allow you to come back later to more thoroughly research options you've stumbled upon.
Word of Mouth
In much the same way that word of mouth is a great way to discover beloved local haunts and must-visit restaurants, lean on friends, both engaged and not, for venue suggestions. Maybe a friend recently attended a coworker's wedding and absolutely adored the historic estate venue they chose—you'll never know unless you start putting out feelers among friends and family. Keep in mind that while word of mouth opens you up to a surge of advice, the wedding is ultimately your day as the engaged couple to plan however you see fit, so you need only heed the input that serves you and your partner.
How to Find Your Dream Wedding Venue
With your research out of the way, you're free to narrow down your list to find your dream wedding venue. These must-know tips will help you sort through the noise of venue options and select a dream venue that'll be the perfect fit for your big day.
Talk With Your Wedding Planner
Your wedding planner will be an invaluable resource throughout the planning process, especially as you wade through wedding venue ideas early on. As the pros, they'll understand non-negotiables to be on the lookout for. They'll also be able to help you see how your wedding style could come to life in a potential space.
Amber Anderson, the expert event planning professional at the helm of Refine for Wedding Planners, emphasizes that couples need to "first and foremost, book a planner before your wedding venue to help ensure that your vision fits the space." Anderson, who has more than two decades of experience, goes on to say that she "cannot tell you how many times a couple has hired me after booking their venue only to realize the space simply does not work for their priorities. Planners know how to look at risk from all angles and can present considerations like permitting and cost for tents and other elements you may need. You also need to consider the guest experience and ease of transportation and distance, the angle of the sun in their eyes if outdoors, and ample space to avoid lines and congestion—these are all considerations that'll be top-of-mind for a planner." Still not convinced? Read about why our editors believe you need a professional wedding planner.
Finalize a Budget and General Location
Your wedding budget and the location where you want to tie the knot will greatly affect the wedding venue you ultimately select. Having an understanding of what you can afford and where to focus your search will ensure the process of selecting a wedding venue is as seamless as possible.
Wedding venue expert Sarah Jones, Venue Director of Vanderwende Acres since 2019, stresses the importance of doing "as much research as you can before you start to visit venues. Nothing is more disappointing than finding your dream venue, and finding out it is out of your price range."
Additionally, while you don't need to know your exact wedding date prior to booking a venue, as a venue's availability will greatly affect the date you select, you should have a grasp on the time of year you'd like to tie the knot. Some seasonal venues, especially outdoor wedding sites, may be closed during certain times of year and could be off the table for your wedding.
Understand Your Vibe and Aesthetic
Without an understanding of the wedding style and aesthetic you're dreaming of, you won't be able to find a venue that aligns with your plans. If you're hoping to have an ultra-glam wedding theme with lots of acrylic and mirrored details, then a rustic farm may not be the way to go. Conversely, a classic hotel ballroom or contemporary art museum won't be a fit if you and your partner love the outdoors and want your guests to dine under the stars.
Know Your Guest List
Without a clear understanding of your guest count, you won't be able to adequately select a wedding venue that can accommodate your number of guests. Imagine booking a small and intimate space, only to discover later that your guest count is going to be close to 300 people. In order to save yourself from running into those sorts of issues, it's important to finalize your wedding guest list and settle on the number of guests you plan to invite prior to a final decision about your wedding venue.
Consider the Guests' Experience
From the time they arrive for the wedding ceremony until they depart at the end of the night after the wedding reception, what will the guests' experience be like? From temperature concerns and ample stairs to the presence of easy-to-find bathrooms, think of the things that will make being a guest at your wedding a comfortable and seamless experience.
Tour Potential Venues
Site visits, ideally with your wedding planner in tow, are always a good idea. If you book a wedding venue site unseen you may run into surprises later that you would've been made aware of had you simply booked a site visit.
Sometimes other wedding vendors may wish to partake in a site visit as well. For example, your photographer may wish to scout out the space to find the best spots for taking wedding photos. Meanwhile, the floral designer may need to see the space to gain an understanding of rigging options. While these visits could certainly take place prior to booking, they're less central to the venue search and booking decision and could always take place once the venue contract has been signed.
Make Sure it Has Backup Options
While a wedding backup plan is absolutely a must for outdoor venues, it's also good to get a grasp of how many different options and layouts are available at indoor venues as well. Inevitably, there will be something here or there that doesn't go to plan, so having a venue with ample plan B, C and D options is definitely a plus. Jones advises couples to "always ask to see what the backup ceremony option looks like."
Read Reviews
A great way to get a sense for a venue is to hear what other couples have to say and how their weddings at a given space went. And guess what? You can easily peruse reviews from real couples on The Knot Vendor Marketplace.
Ask the Right Questions
First and foremost, asking questions of prospective venues is a must! From what the venue includes to their policies on load-in and even rescheduling and cancellation protocols, the best way for you to know everything you need to know about a venue and make an informed decision is to ask lots of questions. "This is important in order to avoid confusion while planning your wedding or on the actual wedding day," advises Jones.
In addition to being an expected part of the venue search process, asking the venue coordinator questions is also a great way to see how the venue will handle requests from you down the road as you're in the throes of planning. Will they be forthcoming, flexible and accommodating? Or will they be vague and uncompromising? Taking stock of a venue's reactions to queries will be a great indicator of just what it'll be like to work with them after a contract is signed. Bottom line: ask lots of questions before you sign on the dotted line—it'll save you numerous headaches down the line.
For a comprehensive list of queries to pose to a prospective wedding venue, make note of these questions. It's totally normal to have a laundry list of questions for a wedding venue as the best way to make an informed decision is to know anything and everything about the spot that may eventually host your nuptials.
Understand How Load-in and Breakdown Will Work
Many hotel venues have freight elevators that make load-in convenient, but they may also only allow a few hours for your vendors to get everything set up. On the flip side, accessing more rustic venues may be a bit more challenging, but if it's a remote space they may be willing to allow for more load-in time.
Additionally, ask about breakdown and whether an after-hours fee will be charged if your vendors don't have everything wrapped up by a certain time. Ultimately, knowledge is power and you want to consider all the minutiae before signing on the dotted line.
Consider Parking and Accommodation Options
Do you have a lot of out-of-town guests? If so, distance from a potential venue to hotels and other accommodations needs to be considered. Additionally, the general accessibility of the venue should be thought through. If it's a farm that only has a long dirt driveway, how will guests get to the venue? Will you offer shuttles or will guests be able to drive and park? The flow of the night, from arrival to departure, should be thought through at length.
Trust Your Gut
Dana Kadwell, owner of North Carolina-based wedding venue The Bradford since 2014, notes that while "venue shopping can be stressful, it can also be a ton of fun envisioning your day with your partner. Trust your gut. You will know when you are standing in the space that you are going to celebrate the start of a wonderful life with your person."
Things to Consider When Choosing a Wedding Venue
You may plan to visit multiple prospective wedding venues during the process. So how do you compare wedding venues? What should you keep in mind? Due diligence is a must as you're reviewing spaces. Here are a few key considerations to think through as you evaluate a venue for the wedding.
Are you okay with a wedding venue that allows multiple weddings on the same day?
Make note of the venue's communication style. Is it easy or hard to interact with the staff of the venue?
Pay close attention to the venue contract, especially if there is complicated or unclear language about the scope of service.
Gauge the level of experience the space has with weddings as they bring certain unique nuances.
Is the venue vague or forthcoming about what they can accommodate?
Gain an understanding of any additional fees or surcharges you may encounter.
How flexible is the venue to unique, out-of-the-box ideas?
How to Coordinate With Your Venue After Booking
Ideally, you asked the venue all the necessary questions on your site tour so this part of the planning process should be a breeze. Now that everything to do with how to select a wedding venue is in the rearview mirror, you will want to get clarity on who your wedding venue's point of contact is and how they prefer to communicate. Additionally, ask for a timeline of when venue payments need to be made and when you'll need to finalize details like a load-in schedule and floor plan. A wedding planner will be a valuable resource here as they will have additional wedding venue tips to assist with the process.