What I Learned From Having Two Engagement Parties
Hear it from one of The Knot's Most Influential Couples of 2019.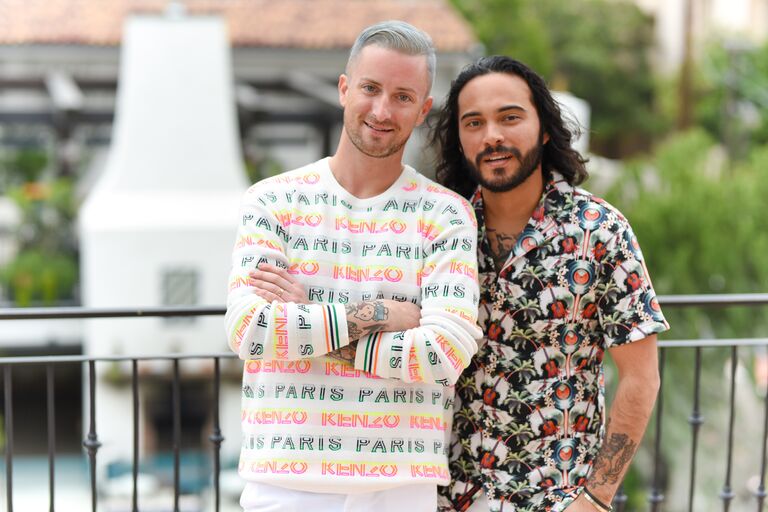 Owen Kolasinski

The couple behind the blog The Frenchy Toast, Samuel Anthony and Erik Velasquez are members of The Knot's Most Influential Weddings of 2019. After their recent engagement, they opted to have two engagement parties in separate cities. Here's why.
People tell us being engaged should be one of the best experiences of our lives, so the goal has been to relish in the planning process as much as possible. However, several months after the proposal, we faced a big obstacle and it had everything to do with our engagement party.
My fiancé Erik and I are both originally from Los Angeles, but we've built a life together in Phoenix, which is why we initially decided to host our engagement party in Arizona. We learned very quickly that the vast majority of our out-of-state guests couldn't make it to the party, leaving us with one solution: hosting two engagement parties that honored our two worlds in two different cities.
If you think that sounds like a lot of work (and that we might be a little crazy), you're absolutely right. However, we wanted to celebrate our engagement with as many of our friends and family members as possible.
Our first party was held in an enchanting hotel suite at the W Scottsdale, which was decorated with gold roses in black boxes from Venus et Fleur. The catering was by Sushi Roku, while the beverage options were simplified down to three different wines. Erik created a sick playlist, which we recycled for our second party in L.A. Ultimately, this intimate event with our Arizona family left lasting moments of impression. For example, seeing my dad hug my best man Becky, and greeting Erik's sister and cousin, who drove all the way from his hometown, stood out in the flurry of loving faces that warmly greeted us. Erik and I felt overwhelmingly loved, blessed and lucky.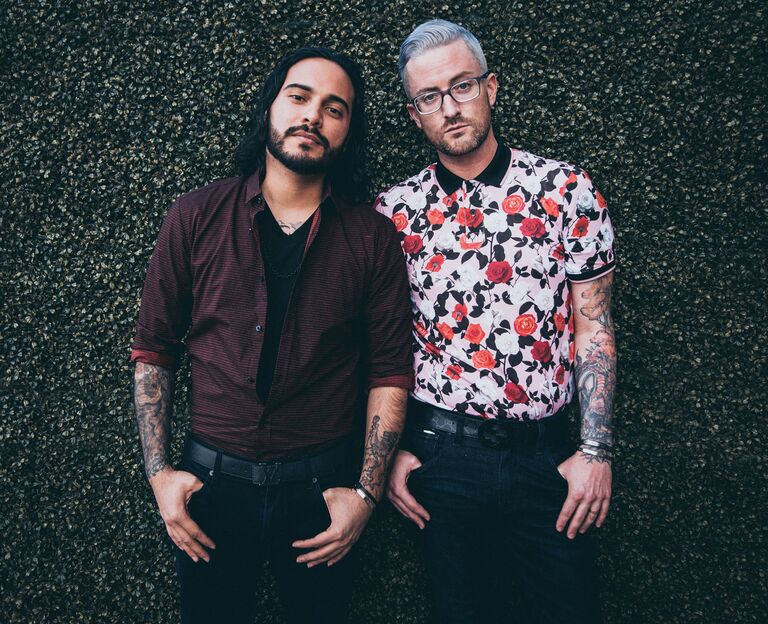 When it came time to host our second engagement party in L.A., we chose a sentimental location: the beautifully-renovated Hotel Figueroa, where Erik proposed. The property features a gorgeous two-story bungalow that evokes sensational mid-century luxury and modern comfort. Colorful fresh flowers by The Velvet Garden played off of the property's design and guests got to enjoy some of our proposal details too, like walking underneath the canopy where I said "yes."
When planning our second event, we opted for quality over quantity, placing centerpieces on every other table. Given our previous dining experience in Phoenix, we wanted to switch up the meals for our L.A. party. We served glorious comfort food from Love Baked Wings (think: chicken wings, sliders and even vegan chickpea wings).
One of the most exciting aspects of a wedding is that it's usually the first occasion where you and your fiancé get to have your loved ones together in a room. Erik and I have been together for more than five years and this was the first time that some of our closest friends met. What was tough for me at first was while I don't exactly have a very large family, Erik has many relatives. Instead of initially focusing on our celebratory moment, I found myself caught up wishing more family members on my side could attend. I learned very quickly, however, that Erik's relatives openly considered me family too, making me feel fortunate, if not downright-grateful about my future in-laws.
Then, we were surrounded by our friends, who had become extended relatives by choice through decades of phases, including broken hearts, faux hawks, body piercings and straight leg jeans. Through all of it, these irreplaceable people had become our L.A. family.
While hosting two engagement parties might not be the answer for every couple, it was the perfect option for us. Here's what we learned.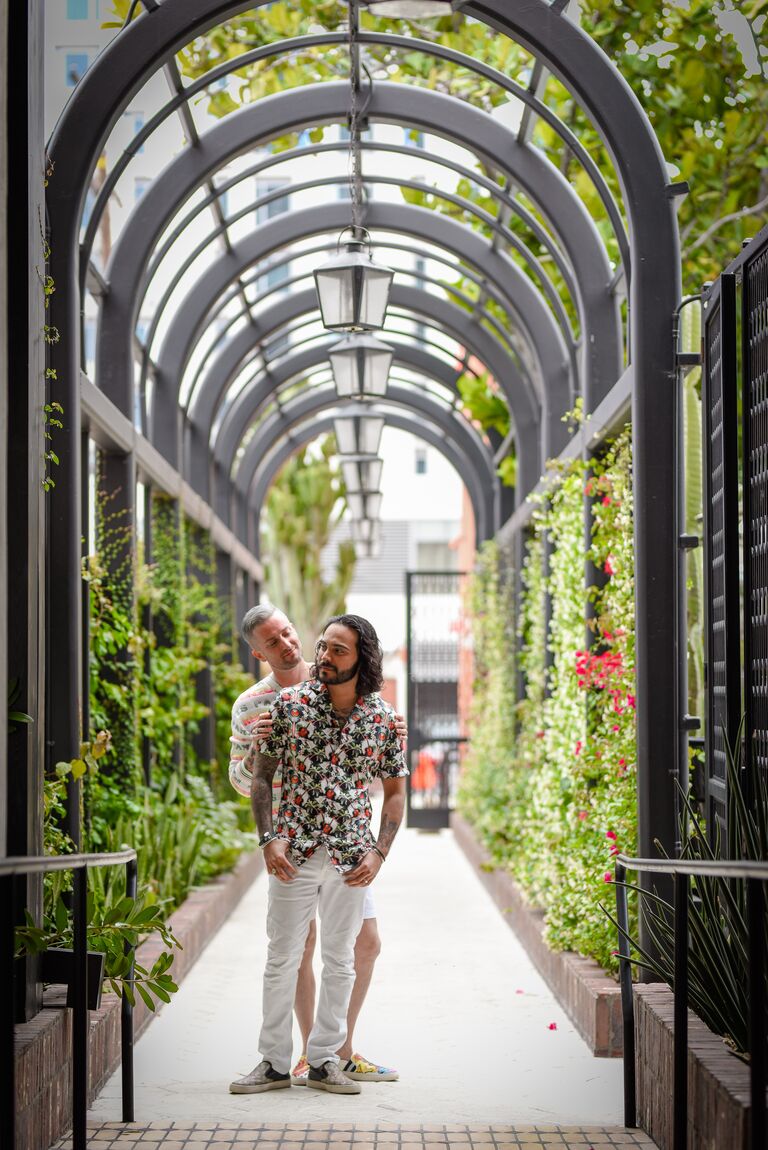 Set Realistic Expectations
Planning a wedding and the events around it can go from excitement to daunting in the blink of an eye. We genuinely wanted both parties to be perfect because they were so important to us, but high expectations are oftentimes accompanied by extreme pressure. Our advice? Don't let it get to you. Nothing is perfect.
Focus on Your Vision
Any planning process, whether it's for an engagement party or a wedding, will be emotional. Embrace the excitement and pure joy that you're bound to feel, but don't get caught up in worrying about the opinions of others. . Make it about what you and your fiancé want, not what you think everyone else wants. Your engagement party is meant to celebrate you and your partner, so it should be exactly how you envision it. If that means hosting it in two locations to celebrate with as many family and friends as possible, do what makes you happiest.
Enlist Help if You Need It
We are so grateful for all the help and support we received along the way. The wedding planning process has already taught us so much and we are only just beginning. As our focus now shifts from engagement parties to wedding dates and venues, we will be enjoying a change of pace. We aren't going to be rushing or putting unnecessary pressure on ourselves. Instead, we're giving ourselves more time to plan the main event.
Learn as You Go
After planning and hosting two engagement parties, we have a better understanding of how we want our wedding planning process to feel. We want our wedding day to be special, but we also want to enjoy the process and be involved from start to finish. Planning two engagement parties before diving into planning our wedding helped us come to this realization.
Savor the Company of Your Guests
The most important thing we learned from having two engagement parties wasn't what food to serve,which flowers to display or what color napkins to put at the table. Instead, it was realizing who we wanted celebrating alongside us. Both parties were so special because of the guests who were able to attend.
While our impending wedding planning process means we'll have to make a few tough decisions on things like table arrangements and napkin colors, our engagement parties taught us that we won't be compromising on our guest list.
Now that our engagement festivities have ended, our sights are set on the wedding. As we focus on locking in a date, we look forward to making our wedding a night our loved ones will never forget.