Home

AddVision
About this Vendor
Build your package. Name your price.
AddVision is central Ohio's premier choice for quality and affordable journalistic wedding photography and HD cinematography. Home to "Build your package. Name your price.™" We offer fully customizable packages that are tailored to your budget. Visual artists serving Columbus for over 6 years!
Details
Online Proofing, Photo, Social Media Sharing, Video, Photo + Video
Contact Info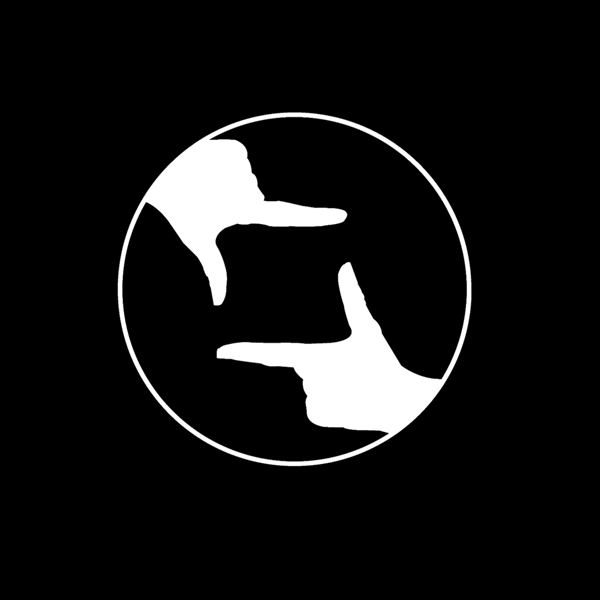 photographs/ videographers
Reviewed on

4/15/2014
Bryanna V
Best part of our wedding!!
---
Highly Recommend
Reviewed on

1/26/2014
Ann L
We used AddVision for our wedding pictures and video, of which all turned out amazing. We had a major snow storm that day and all the guys were more than willing to track through the snow to get amazing pictures. We worked with several of the guys at AddVision and all were very... Read More helpful and answered all my questions no matter how silly or repetitive they may have been. I could not have asked for better service!!!
---
Fabulous Photography Service
Reviewed on

10/04/2013
Angela H
I only have great things to say about AddVision. Every time we had a meeting or interaction with them before or after our wedding they were extremely friendly and accomodating. Bryce made sure that we worked out te details for timing and locations for our wedding day ahead of... Read More time so that everything went smoothly. He and Mac were willing to go to two separate locations across the city so that they could capture both the girls and guys getting ready. They were super fun and laid back but also very focused on getting the best pictures all day. They interacted great with our crazy wedding party, Mac even came on our limo in between the ceremony and reception to get some hilarious pics! After the wedding, they got our pictures back to us really fast and we could not be more pleased with them. They literally captured every moment of the day. The quality and variety of our wedding pictures is amazing. They gave us a great mix of posed shots with awesome backgrounds and scenery, action shots from the ceremony and reception, candid shots of our guests, nd all of the little details of our day that we will never forget thanks to AddVision! We bught the rights to our pictures so we can keep them to print forever, but we also ordered several prints and canvases from the company, and they all turned out beautiful!
---
Reviewed on

3/04/2016
BUYER BEWARE We engaged Addvision to video our wedding in august 2015 after a thorough selection process. Based on positive reviews, viewing their work product and guarantees regarding safeguards we selected addvision. Six months after the wedding, the last day before addvision... Read More would have been in breach of contract we received a cut of the video. It was missing the majority of the footage from the wedding including no shots of my beautiful bride's face during the wedding ceremony (just back of her head). While they have offered us a discount, we are left with with no time line or guarantee of an acceptable video. We are crushed!
---
Most Amazing Guys with so much Talent!
Reviewed on

8/27/2015
Niki K
These guys were so professional and down to earth. I am so happy that we went with them for our wedding this weekend. They knew what they were doing and they made sure to not waste any time. You will not regret going with AddVision.
---
Prosser Wedding
Reviewed on

6/23/2015
Chelsea C
these guys are wonderful! So patient with everything!
---
5+ Stars!
Reviewed on

12/23/2014
Lindsay M
We used AddVision for videography services for our wedding day. After much deliberation and talking with other Columbus brides, the biggest regret was not having a videographer and best money spent was on video, so I contacted AddVision and booked them for our wedding. The... Read More guys were so nice from the start, super quick to respond to e-mails, and understanding of our request for one additional copy of our video due to divorced parents and making sure everyone got one - no problem. My main contact was with Bryce and Shawn and his assistant (I forget her name but she was so sweet!) were our videographers for the day. They were so professional and Shawn totally saved the day more than once. He went way, way, way above and beyond and I was so thankful to have him there to help from moving big chairs for our photographer for pictures to running behind the scenes when my toss bouquet had *just* been carried off with the cake table to get it for me - he really busted his butt to make sure everything went smoothly and we so appreciate his hard work. I can't wait for our video and to relive the day and see all the little things I'm sure we missed. Overall, a fantastic experience and we highly recommend AddVision!
---
huge thumbs up!
Reviewed on

11/06/2012
samantha g
My fiance and I are still weeks away from our wedding, but I can recommend AddVision absolutely, based on our engagement session alone! Shaun and the guys were *great* to work with ~ fun, laid back, easy to talk to ~ I can't say enough! While videography was not even in our... Read More beginning budget, I am SO happy that they will be there to capture our day.
---
Not enough words...
Reviewed on

11/06/2012
Mandy D
To describe how happy we are with our wedding DVD!! We were on the fence about whether or not to hire a cinematographer but we are happy we did and even happier we went with AddVision. These guys are so professional and make you feel so comfortable and relaxed. And they're funny... Read More too!! We absolutely LOVE our wedding DVD and the packaging it came in is just out of this world.
---
PHENOMENAL Photographers/Videographers!
Reviewed on

8/05/2012
Andrea C
My husband and I recently got married and AddVision was our photographer/videographer. THEY ARE PHENOMENAL!! We first met the crew when they did my older brother's wedding. We heard him, his wife and my parents rave about how great they are to work with. So we booked them and... Read More they first did our engagement shoot. The guys are SO much fun to work with and really make it easy to have a great time on the shoot. We LOVED our photos and especially loved the engagement video they made for us. They have such a gift for all of it! We were reunited again with the AddVision gang last month when we got married. Again- absolutely amazing. They are so personable, professional and creative. Mac even used an umbrella to fan me off during my photos outside because it was SO hot! They really take great care of you and are sure to put your most incredible memories onto paper and film. We are SO excited to see their finished work. We'll be sure to use them in the future for other family photos! :)
---
Absolutely wonderful!
Reviewed on

7/15/2012
Chelsea M
My husband and I came across AddVision in one of the hundred bridal magazines I had accumulated during our planning. Going into our senior year of college, we were concerned that we were not going to find a photographer that had the quality we wanted for what we could afford.... Read More After doing the build your own package survey on their website, it wasn't long before we found ourselves in the studio meeting and discussing options with Mac and his team. Had I known then the amazing job they would have done, I would have paid more, and I promise we didn't break the budget with AddVision. They were an amazing team to work with when it came to planning what shots we wanted, were fun and easy going, and gave us amazing photos that I can't get enough of. Whether it is for myself or someone else, I will be forever recommending AddVision for any photography need!
---
AMAZING!!!
Reviewed on

5/07/2012
Melissa C
Bryce was casual and laid back but still very attentive to my wants and needs! I'm almost at a loss for words with how happy I was with their service! I just received my pictures back and they took my breath away! Prompt and excellent customer service... HIGHLY... Read More RECOMMEND!!!!!!!!! You won't regret it!
---
Excellent!
Reviewed on

11/15/2011
Abby M
We hired AddVision for our photographer and videographer on our wedding day, and truly believe it was the best decision we made for the day. Each member of the staff was exceptional; and they brought out two people for each function to truly be able to capture it all. They... Read More were extremely professional, courteous, and enjoyable throughout the entire day. I also loved how they did their best to de-stress the bridal party (or maybe just me!) with their ability to keep control of the day. They kept the day rolling with respect for timing, pictures requested, and pictures/video shots that they thought would be the best to capture. We didn't waste time taking too many pictures of the same thing, because they knew exactly what to get and how to get it. We now hold hundreds of truly exceptional photos, a full length video of our day's highlights with beautiful shots, and a professional video short of our day! One more comment on the quality of the products – every single comment we received on our photos and video short revolved around the quality of the shots, and how truly professional the editing (to the music, fades, clear voices etc.) were. Truly remarkable. Overall a highly recommended vendor if you want your day to be captured beautifully forever in both HD video and still photo! Thank you AddVision!
---
Terrific Team, Perfect Photos, Vivid Videos, Excel
Reviewed on

11/09/2011
Stephanie S
From our initial consultation, to wedding prep, to engagement photos, to more wedding prep :), and then the day of, these guys were great. We are a more shy couple and thought getting our photos taken would be awkward, but the team found the perfect balance of professionalism... Read More and casual levity that created a comfortable atmosphere that allowed us to feel/act natural and capture a wide variety of moments. I would highly recommend doing the engagement photo session. We received tons of compliments from the photos we took, we picked up the prints in time to use them at our wedding, but most importantly it allowed us a chance to meet the team before our big day and for them to get a feel of who we were as a couple. Having that day of working together made us feel so much more comfortable and it allowed us more time with the team to brainstorm ideas for the types of photos we wanted to take during our wedding. The cinematography portion during the wedding was fantastic, we barely even noticed they were there, but we know they took tons of footage. Just looking at how well the other videos came out, and seeing the quality of photography, we are very confident that our expectations will be exceeded when we see our wedding video. Their website is easy to use for picture review and ordering, your family and friends can also log into the website to print their own photos from AddVision. We chose to purchase the rights to our photos so we can print them anywhere, anytime, but we still had AddVision do prints for us because of the quality they produce and the respect we have for their work. We interviewed 3 other photography companies/groups and we had actually selected one prior to going into our appointment with Addvision for cinematography, but after meeting their cinematography team and seeing their work we decided to meet with their photography team. After meeting with Bryce we knew this was the company we wanted to go with. I know its already been touched on, but one of the best aspects of this team is that they know how to make you feel comfortable so you can act natural, but they also are very artistic and were able to help us take fun and romantic photos we would not of been able to come up with on our own.
---
Wouldn't change a thing!
Reviewed on

11/01/2011
Katie K
Never felt so comfortable with four strangers. My husband even had a great time. Very professional. You will love them! My best friend is using them for her wedding because she saw how great they were!
---
Very fun to work with!
Reviewed on

11/01/2011
Kelli E
The guys from the Addvision team could not have been better to work with! We enjoyed our experiences with them very much! Will recommend their fantastic company to everyone who is looking for an amazing photographer!!
---
Addvision
Reviewed on

9/07/2011
Lauren O
AddVision was a wonderful photography company. We had a lot of fun with them. They were very kind, gave great photo ideas and we had a lot of fun with them. They got beautiful candid photos of the wedding and even danced with my great aunt. :) I highly recommend them.
---
Great
Reviewed on

8/25/2011
Andrea B
They were AMAZING!!! I can't wait to see the final product.
---
Great Guys!
Reviewed on

8/19/2011
Kacie W
We haven't got our video back yet, but the guys were great to work with, and I can't wait to see the final product.
---
Our Photographers Saved Our Day
Reviewed on

8/12/2011
sarah g
ADDVision was absolutely amazing! My husband and I were referred to ADDVision Studios by his boss who was in a wedding that used this group. They are based out of Columbus which is about two hours away from us, but they made us feel like they were right around the corner,... Read More with phone calls, emails, and meetings. They even waived the travel fee for our wedding because they were so excited to shoot in a new location. ADVision was so professional, courteous, and creative; we were so relaxed the whole day. The photographers would even show us shots as they took them. Even our guests complimented their "invisible presence" that captured every event. They were a great team that was so enthusiastic about shooting our wedding. The four guys who shot our wedding even stayed later than their contract time so that they could capture special events. I cannot say enough great things about this team of professionals; they made our wedding day so relaxing and fun!
---
LOVED These Guys!
Reviewed on

7/28/2011
Crystal S
My husband and I had the pleasure of working with Shaun and his assistant Austin for our wedding on July 9th, 2011. They were so much fun to work with, and made our day so special. We had a blast doing our engagement video and sharing our ideas for our big day. Shaun is very... Read More professional, and worked well with our photographer. He also made sure that every idea we had was implemented AND did some fun, creative ideas the day of our wedding which I can't wait to see :) AddVision is an innovative company who uses all the new "trends" in how they present videos - we are not only going to get a 4 min "music video" of our wedding day, but also the full 8 hours and the engagement video on one dvd (we get three) to share with our family :) We can't wait to finish our everything!!! Thanks so much AddVision for your professionalism and making our day so special and perfect!
---
Addvision
Reviewed on

7/06/2011
Kayla H
I used Addvision for our videographer and they were AMAZING! They were fun and energetic, and the editing on the video was wonderful! They were also very flexible and worked with us on every detail!! The video was in HD and we got 6 copies for our family. I would recommend them... Read More to anybody!!!!! They're THE BEST!!!
---