Home

Emily Rae Photography
About this Vendor
Live a life of love.
Details
Contact Info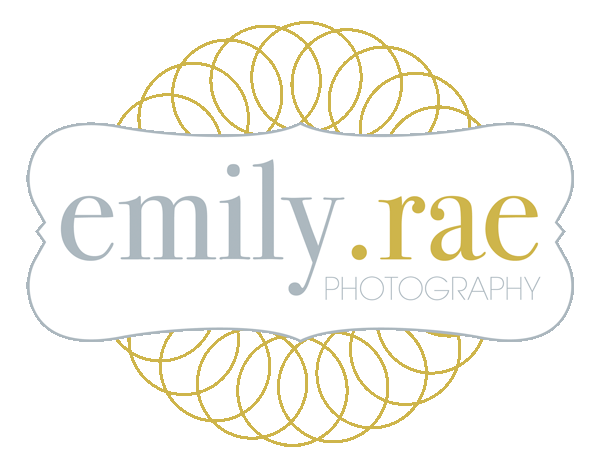 1000 Elmwood ST NE, Grand Rapids, MI
Talented, kind, and overall Amazing!
Reviewed on

10/06/2013
Molly S
On top of being an incredibly talented photographer, Emily is a beautiful person inside and out. Her photography is top-notch and her easy-going personality and kind smile put everyone at ease during her sessions. On our rainy (and very windy) wedding day, she was able to capture the most stunning photos when the sun finally decided to come out, allowing the memories of our special day to be just that much more special. She is extremely reasonable in her pricing, and very flexible. Her ability to capture the most priceless moments when we didn't even notice she was there was incredible. Also, her turnaround time to get your photos is amazing! We had our pictures within 1-2 weeks after the event and were given the rights to re-print our photos and use them as we please -- as huge bonus! I would recommend Emily for each and every photo session that you could plan, from engagement to marriage to newborn photos. She is a rare find and one that you would not be disappointed in when you see the final results :)
---
Wonderful day!
Reviewed on

10/01/2013
Working with Emily and her husband Darin was a blessing. We had terrible winds and cold, cold weather, but you wouldn't know it by the pictures! How Emily was able to make the day look perfect was amazing. We felt that she was personal and yet professional. We love that we got the pictures as quickly as we did. Thanks to Emily for making our memories so beautiful for years to come.
---
Worth every penny!
Reviewed on

9/12/2013
Kate B
I cannot express enough how great my experience was with Emily. We did engagement pictures, as well as wedding pictures and they were all phenomenal! She is a true professional in all of her dealings, but is also extremely personal. She was always dependable, never letting any detail fall through the cracks. Most importantly, the photos were PHENOMENAL! Would recommend her for any services.
---
Mrs. Weesie
Reviewed on

8/19/2013
Kristy H
Emily was amazing to work!! Emily was such a great communicator and provided so much advice that was so helpful during the wedding planning process!! Emily and her husband were a great pair to work with on our wedding day and we love all the pictures of our beach wedding!! We were so unsure who to go with for the photography and couldn't be more happy we chose Emily Rae Photography! We can not thank you enough!
---
Non-traditional Wedding
Reviewed on

8/16/2013
Both my husband and I have been married before so we had a very simple ceremony on the beach with our kids standing up for us. Emily understood our wishes for simple and non-traditional photos that captured both the special moments and also the importance of family for us in a simple yet elegant manner. We are very pleased with our photos and the quality service provided by Emily.
---
wouldn't change a thing
Reviewed on

8/12/2013
My husband and I got married may 18th 2013. We chose Emily Rae photography and are so happy with the results. Emily is easy to work with and very creative. We had so much fun on our wedding day and the pictures turned out so natural and exactly how we imagined!
---
Amazing Photographer with Beautiful Results
Reviewed on

8/11/2013
Baillie S
Emily Rae and her husband took the most gorgeous wedding photos for our wedding this past July. I have gotten so many compliments and people asking who took my photos. She was more than wiling to do creative shots and she was not afraid to walk around downtown Grand Rapids to get great shots. She was VERY timely and made sure that we stayed to our schedule without rushing us. I was very impressed and would recommend her to anybody getting married in West Michigan area!
---
Beautiful Photos!
Reviewed on

7/25/2013
Elizabeth H
Our photos were beautiful and we received them in 2.5 weeks! Emily and her husband Darren were great, and managed to keep our big wedding party under control.
---
December 1 Wedding
Reviewed on

12/27/2012
Lynee B
Emily is a wonderful photographer! She is so easy and fun to work with. Her pictures are amazing! I have been getting so many compliments. We were so lucky to have her!
---
Wonderful experience
Reviewed on

11/01/2012
Stacey R
Emily and Darin were fantastic to work with throughout our wedding. She was professional and considerate during the preparation phase and so fun on the wedding day. Despite poor weather Emily (pregnant at the time) and Darin went above and beyond to take beautiful outdoor photos with us. We were very appreciative and so glad that they shared in our day.
---
Fun and made us feel comfortable
Reviewed on

10/25/2012
Lauren L
Emily and her husband shot our Ann Arbor, MI wedding in October. They were great to work with and handled our large wedding party very well. Emily helped us to plan the timing of our day and kept us on track. They were both so fun and made everyone feel comfortable. Overall, it was an excellent experience!
---
Awesome!
Reviewed on

10/17/2012
Mary H
I am so glad my wife and I chose Emily to capture our special day! She made my wife (and especially me) feel so at ease throughout the entire day. She is super easy-going and great with all the family members. She has great style and taste but also let us put our own spin on some of the photos. She was more than willing to accommodate any of our needs throughout the day and really helped us throughout the entire process. Not to mention she did all this while preparing for a new addition to her own family! We would recommend Emily to anyone and we were so blessed to have her be part of our special day. Emily is the best, hands down.
---
Amazing Wedding Photographer!!!
Reviewed on

9/16/2012
Meredith W
Emily and her husband photographed our wedding on August 18th, 2012, and we couldn't have asked for better photographers. The wedding day was absolutely perfect, and they had brought a list of photos that I had asked for and made sure we got each one. They are both so nice and genuine, and the photos that we got back were AMAZING. I will be recommending Emily to everyone!
---
Emily Rae Photography
Reviewed on

3/20/2012
Briana H
Emily is extremely professional yet easy going. Her husband, Darrin came along to help and was very cool and funny. I would definitely recommend Emily and I plan on using her photography services again in the years to come.
---
Emily Rae Photography
Reviewed on

1/30/2012
Kate L
We can't say enough about Emily! We absolutely loved our engagement pictures, and were so excited because we knew our wedding photos would be amazing- and they were! She is so easy to be around, and makes you feel so comfortable. We will definitely be using her for any photography needs in the future! :)
---
Wow!!
Reviewed on

11/03/2011
Lindsey M
My husband and I got our engagement and wedding photos from Emily for our September 2011 wedding and we couldn't be happier with the results!! Emily and her husband were so much fun during the photos- we were laughing the whole time! She takes such artistic shots without being obtrusive, I didn't even know she was there during the ceremony! She also made our 'Save the Dates' with the engagement pictures and we got so many compliments on them. The return time is super fast, too. I would 100% recommend Emily Rae Photography to everyone!
---
Awesome
Reviewed on

11/03/2011
Ashlee W
We had a blast working with Emily and Darin! Our pictures turned out amazing. I look forward to working with her again for family photos. Thanks Emily!!!!
---
wonderful!
Reviewed on

10/25/2011
Amanda D
We had our engagement session with Emily, she was amazing. She makes you feel totally comfortable, we had a great time. We loved so many of our pictures, it's hard to pick just one or two favorites. We are glad to have Emily capturing the best moments of our lives on our wedding day next June!
---
Amazing
Reviewed on

10/23/2011
Jillian M
Emily was great and so was her husband aka second photographer. Couldn't have been more comfortable with her. Perfect.
---
Great at Capturing the Moment
Reviewed on

8/29/2011
Jenni C
Emily and her husband, Darin, make a great photography team! My husband truly dislikes having his picture taken and they were able to put him at ease by focusing on candid shots and simply capturing the moments as they happened. The atmosphere was always fun and relaxing - it felt like Emily and Darin were family friends who just happened to show up with cameras. They were really understanding and easy to talk to. I would recommend them to anyone! They are awesome!!
---
Thumbs Up!
Reviewed on

8/26/2011
Anna M
Emily and Darrin are so easy to work with. My husband and I loved them, and the wedding party thought they were great! Their photos are stunning!
---
Wow!!! Awesome Photographer!!
Reviewed on

7/22/2011
Tina W
I am a HUGE picture person, so finding the right photographer for our wedding day was a big deal to us. Emily (and her husband) went above and beyond my expectations!! Emily listened intently to every idea I had, came up with creative ideas herself, and made sure on the day of the wedding she checked off all the shots I wanted and her and her husband (2nd shooter) were SO fun and easy going, it felt natural to be in front of the camera all day! Our photos are to die for and even more beautiful than I imagined! I can't tell you how many compliments we get on them! Emily is amazing-- sooooo glad she photographed our wedding. She was everything I wanted in a photographer and more!
---
A super job!!!
Reviewed on

7/21/2011
Alicia C
I am So glad we picked Emily to do our photos on our most important day ever. Emily and her husband are a great pair and take great photos. Emily has a great personality that lets you relax in front of the camera (if your not use to having your picture taken like me ) All our photos turned out beautifully and every time I show them to peopleThey always say wow!!! She did a super nice job I couldn't be happier.
---
Emily Rae Photography
Reviewed on

6/04/2011
Whitney A
Emily and her husband did a fantastic job with my wedding photos! I am very pleased with the outcome. They were both very flexible and tentative throughout the whole process! Emily went above and beyond...highly recommended! -Whitney
---
Excellent
Reviewed on

4/08/2011
Peter E
Emily did an excellent job at capturing the special moments on our wedding day! She is creative, patient and very talented. Thank you Emily!
---
Send Message