Home

Forever Yours Images
About this Vendor
Printing Rights in Every Package
Photographer Lisa Wassilak offers her professional and creative talent in affordable wedding packages. Collections offer an edited DVD or USB with printing rights and albums. All packages can be customized to fit your needs. Love to travel outside of St. Louis, please give us a call.
Details
A Variety/Blend of Styles
Contact Info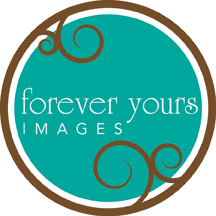 5515 Ashboro Drive, St. Charles, MO
Perfect choice in Photographer
Reviewed on

10/08/2012
Cindy L
If you are looking for wonderful engagement and/or wedding pictures for a reasonable price while working with an easy-going professional, Lisa is the one for you!! My husband and I choose Lisa after our first initial meeting not only based on her beautiful work product, but also her personality. Neither one of us felt as if we take good pictures, so we were both nervous going into the engagement shoot. Lisa was wonderful in calming both of our nerves and turned the shoot into a wonderful memory for both of us. There were times during the shoot that we were laughing so hard, we were actually crying. We picked a location that Lisa had not previously been to. She had no problems being creative using her eye for color, lighting, etc. The pictures turned out incredible and we came away with no worries about how our wedding pictures would turn out. As a bride, you can understand what a relief that was. I can't say enough about how incredible our wedding pictures turned out. Our wedding was located outside of St Louis. Once again, Lisa had not previously been to this location, but was able to use her creative eye to capture some beautiful pictures. She was also quick when taking pictures after the ceremony given the fact that we only had an hour and had to be out of church. She was very easy to work with given my large extended family. I can't express enough on how grateful I was to have a family picture with over 25 people, including 10 kids, all smiling and looking at the camera. Lisa continued to impress us after the wedding as she was able to post "sneak-peeks" on her website within a week after the wedding. We were actually still on our honeymoon and were able to view a few of our pictures. How wonderful is that! She continued to be easy to work with in the months after the wedding while we finalized our album and picture order. I highly recommend Lisa is if you are looking for a photographer as we plan to continue to use Lisa in the future as our family grows.
---
Wonderful Photographer
Reviewed on

10/01/2013
Pam P
Lisa and her assistant were awesome!!! She photographed my daughter's wedding this Sept 14th and they did a wonderful job. She was open to any ideas we had and truly embraced them. And her ideas were not only unique but also timeless. Lisa is very professional but at the same time down to earth and easy to relate to. I would highly recommend her services to everyone.
---
Forever Yours Images-What a Wonderful Experience
Reviewed on

9/14/2013
Alisha
Lisa, the owner of Forever Yours Images was great!! She has great communication and will try to accommodate any request that you have. She took our engagement photos and from that time forward, I knew that we had made a great choice in vendors. She took my boudoir session and it was a very classy experience and she made me feel very comfortable. The day of the wedding, she was great with my husband and I, as well as the rest of the wedding party. She was also very patient while taking family photos, even when it involved children. I couldn't be any happier with the entire experience and the photos are gorgeous and they are something I will cherish forever!!!
---
Great
Reviewed on

10/24/2014
Ashleah G
I will be honest and say that I was more concerned about price than quality when I started my search. With Forever Yours Images I got both! Our shots came out amazing and I haven't even seen the edited versions yet. Everyone keeps raving about how beautiful, fun, creative, etc. our pictures are. Lisa and Jeff were sweet and fun. Definitely brought a great energy the day of. During the planning period Lisa was open to my ideas and day of had great ones herself. I appreciate Lisa's honesty. We had an evening ceremony and she was worried about the lighting bc of an early sunset. My groom also did not want to see me before the ceremony which made things pretty difficult. But this gave us the opportunity to come up with creative photos bc we discussed it at length. One of the things that I was looking for during my search was someone how provide physical photos in addition to the disk. Lisa was one of the few were the actual photos were included in the package. I don't have any complaints!
---
Lacy Wedding
Reviewed on

10/19/2014
Allie T
Lisa took our engagement and wedding photos. Both turned out great! We had a very difficult time choosing which pictures we were going to have edited. Lisa was very accommodating and listened to my concerns as the bride. She also put up with my grumpy husband who hates having his picture taken. Lisa paid attention to detail, and incorporated those details into our photos (i.e., vintage wedding, engagement pictures at a place with vintage elements).
---
Absolutely wonderful!
Reviewed on

6/10/2014
Emily C
I could not have asked for better photographer. She has been beyond patient with my family and myself. Her pictures are absolutely beautiful and she really walked us through the entire process without a hitch. I also felt her prices are very reasonable and she was willing to work with my budget.
---
Mr. & Mrs. Earl
Reviewed on

9/12/2013
NICOLE T
Lisa and her team did a great job with our engagement and wedding pictures!! She is professional and extremely nice. Our pictures turned out beautiful and the entire experience was flawless. And you can't beat the pricing!! I've been recommending her to everyone. We will continue to use her for all of our pictures. :)
---
fantastic
Reviewed on

8/26/2013
christy r
Lisa worked so well with us and able to return calls usually by the end of the day if not before. As us brides know pinterest is a huge part in planni g and she did great capturing the pics I liked from there. I've used her for family photos since and very happy with them!
---
I Loved working with Lisa with Forever Yours Images!!!!!
Reviewed on

8/20/2013
julie d
I felt so comfortable with Lisa upon our first meeting. She was amazing. Our pictures turned out better than we could have ever imagined. She captured all of our special moments plus so many more!!!!!! She made the whole wedding party and guest feel so relaxed and comfortable. I have been recommending her to everyone in need of a photographer. Our pictures were available shortly after our wedding and once we picked our favorites (which was very hard do to) it seemed like the next day I received an email saying they were ready to pick up. Any questions I had she answered immediately. I cannot wait until I can work with her again!!!! The prices were VERY reasonable and we had a ton of pictures to chose from. Lisa also made our programs which were a big hit and so cute! Thank you Lisa for everything and giving us such perfect and wonderfully beautiful pictures to cherish forever!!!!!
---
Lisa is AmAzInG!!
Reviewed on

7/10/2013
Kimberly D
My husband and I contacted Lisa for one main reason: We got the most bang for our buck with her packages! Not only are her prices great, she and her assistant are wonderful! For our engagement shoot, they drove all over Forest Park on a hot and crowed day. Our pictures came out beautiful. Lisa really let our personalities show and had fun with us. Our engagement book was a hit at our wedding, doubling as the guest book! On our wedding day, once again the ladies were fabulous! They went with the flow, from the church, to the party bus, to all over St. Louis, and throughout the reception. Our pictures really captured the day and I am looking forward to continue to work with Lisa on the next steps of our lives!
---
Recommend completely
Reviewed on

1/02/2012
Kate H
Lisa was wonderful. We chose her most expensive package (which was still incredibly reasonable from the others we looked at) that included the engagement session. That was the funnest day my fiance & I ever had. We also then had her design our save-the-date cards. They were extremely affordable and she did a splendid job. Most importantly, on our wedding day, she was phenomenal. She had to deal with a cranky mother of the groom, and handled it very well. She took amazing photos and used the limited time very well. Her focus is always on the bride & groom which relieves all your worries on how the photos will turn out. I would not have picked anyone else & would recommend Lisa to everyone I know. Not to mention, she's hilarious & so much fun to be around.
---
Excellant!
Reviewed on

10/16/2011
Cassie G
Lisa is awesome! She's taken my family pictures for years, and was an obvious choice to take my wedding pictures. Se was patient, professional, and helpul all day, as was her assistant. Lisa was also very carefu to take in cnsideration my ideas for wedding photos, and her assistant made sure nothing on the list was forgotten. Lisa posted a preview of edited pictures shortly after thewedding, and they are fabulous! She really has a great eye for colors, lighting angles, all the stuff that makesa photographer great!
---
Bride
Reviewed on

9/19/2011
candi b
Lisa was amazing to work with! My pictures are beautiful, eventho my bridal party was a lil difficult she worked with us :) she is very professional and would recommend her to everyone needing pictures taking. Everyone loves my pictures.
---
Photographer
Reviewed on

8/04/2011
Michelle
Lisa was very nice and put up with my group on a very hot day.
---
Wonderful Photographer!
Reviewed on

6/25/2011
Carly B
Lisa is professional, creative, and easy to work with. We recently had her to do our engagement pictures. Even though we are doing a destination wedding, I wanted to get the engagement pictures done locally. Many other vendors do not offer just engagement sessions outside of their wedding packages. We decided to go with Lisa because her prices were reasonable, and she was very flexible. The proofs turned out so good, that we decided to have her design our save-the-dates. I will definitely recommend Lisa to other brides.
---
Awesome photos!
Reviewed on

1/10/2011
Mandy M
Lisa does such a great job! All of her pictures are unique and very creative. She is so easy to work with, I had to reschedule a couple times and she was great! We also did our engagement photos with her and they were amazing! The day of my wedding I didn't have to worry about anything with the pictures, she took care of everything! I loved my wedding photos so much that I have used her for my newborn's photos! Awesome quality at great price!
---
Fabulous Work!
Reviewed on

12/30/2010
Caitlin B
I was referred to Forever Yours Images through my husbands family, Lisa had taken pictures in several weddings in his family and I was completely pleased with the pictures. The prices are completely reasonable for the amount of pictures taken. We used Forever Yours Images for our wedding in 2008 and again for our new son's pictures in 2010. Both experiences have been fabulous. The company gives all of the proofs and is so flexible with everything. I plan on continuing to use Lisa as my photographer for my son's future pictures. I recommend Forever Yours Images to anyone looking for fabulous work and being completely satisfied with their photographer.
---
Excellent Photographer
Reviewed on

12/19/2010
Laura M
Lisa Wassilak is a very talented and creative photographer. Our wedding pictures were excellent and met our high expectations. She is professional and her photography services are reasonably priced.
---
Couldn't have chosen anyone better!
Reviewed on

12/17/2010
Renee G
Lisa Wassilak is a wonderful, fun, affordable and best of all creative photographer. She is very talented, easy to work with, and will help you create exactly the photographs you want for your wedding. I used her for my engagment pictures too, and if I ever need another photographer for anything, I will definitely call Lisa again.
---
Great experience!!
Reviewed on

12/13/2010
jennifer w
Forever Yours Images provides spectacular pictures for a reasonable cost. Most of all Lisa the photographer makes the experience relaxing and enjoyable! On my wedding day I had ZERO worries about my pictures and of course I love all of them!! I have used Forever Yours Images 2 times since my wedding for my new baby girl!! Lisa was terrific with her as well! I already have another apt. set up and I plan on using Forever Yours Images for many years to come!!
---
Professional, Creative, Flexible
Reviewed on

12/08/2010
Melissa M
I worked with Lisa and her team for my engagement photos, designing my save the dates, and will again in the near future for my wedding day. LIsa is so creative, presenting the client with ideas and presentations but also allowing the client to add their own personality and o vision. I appreciate Lisa's flexibility and immediate communication. Once my fiance and I met with Lisa, she got on the ball and wanted to capture this time in our lives. She listened to us and gave us exactly what we wanted at an affordable price.
---
Extremely Creative, Easy-Going, Price Right!
Reviewed on

12/08/2010
Rebecca B
Lisa took my engagement pictures and will be the photographer at my wedding in June of 2011. I was referred to her by a friend, and I have been nothing but pleased with my decision to use her photography services! We set up a consult prior to the Engagement session and she showcased a lot of her amazing work! During our engagement session, she did a GREAT job listening to our ideas, but was not hesitant about making suggestions! Our photos turned out BEAUTIFULLY, and I can't wait to see all of the wonderful images she takes of our Big Day! I can't imagine a better team to capture those memories than Lisa and her assistants! Traditional, yet contemporary photos for an extremely reasonable price!
---
Wonderful Experiance
Reviewed on

12/07/2010
a K
Lisa did our wedding photo's and we couldn't have been more pleased. She was great at both traditional and contemporary ideas. She listened to what we wanted and wasn't afraid to suggest ideas. She took more than enough photo's and the proof book was great. We also liked that our family/friends could order right from her website. Since our wedding we have used her for baby and family photo's. Highly recommended!
---
The Perfect Photographer!
Reviewed on

12/06/2010
Angela D
I was thrilled with the pictures that Lisa took of our ceremony! She was so kind and friendly and put everyone at ease. On top of it all, she made the pictures fun! I was able to write out a list of photos I wanted and she went down the list and was able to get every one of them. It was amazing. We even went off-site and took photos at a local park which turned out absolutely beautiful. Lisa has a wonderful eye for photos that are different than the normal boring wedding photography and gave us unique pictures to treasure for years to come. I would highly recommend Lisa and her staff to anyone wanting beautiful photos of their special day.
---
Send Message