Home

Kim Praast Photography
About this Vendor
Sensitive photojournalism with a unique edge.
Kim Praast Photography: "Never have I seen such love of a family captured in print. I have worked with many photographers, but you click the soul and spirit in each frame. Hands down, you are the most talented artist to ever work on our property." - Trish Hafer, Point Pleasant Inn, Bristol RI
Details
Engagement, Trash The Dress
Contact Info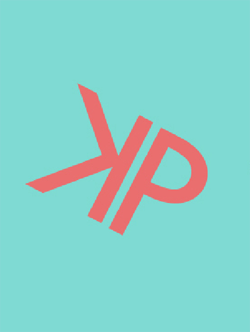 Cranston, RI
Serving New England
wedding of my dreams
Reviewed on

9/23/2013
Kim is a true artist, I've never looked good (or had my eyes open) in a picture a day in my life, and had no hopes that my wedding photos would be any different. Kim was able to capture an amazingly peaceful beautiful side of us. We looked as radiant and happy as we felt. Her stylized photos blew us out of the water, you'll never find anyone more intuitively creative she is truly Picasso with a camera.
---
Highly Recommended
Reviewed on

10/01/2013
After seeing Kim's website my wife and I were really excited to have her shoot our wedding. Her work is unique with an artistic quality rare among the photographers we had considered to that point. It was an intimate affair in Bristol and Kim was attentive and professional. We could not have been happier with our photos!
---
Kim is amazing!
Reviewed on

9/27/2013
Elnaz F
My husband and I had the absolute pleasure of working with Kim on our wedding day. She was more than professional, warm hearted, and fun to be around. She took the job very seriously and produced some amazing, artistic, and unique shots of us and our families. We were so grateful to have worked with such an easy-going photographer with so much experience. She was also flexible in the services that she offered. We knew what we wanted and she accommodated us! Thank you so much, Kim! I am so glad our relationship with you has been so positive and I hope that we get to use your photographic skills sometime again soon.
---
Louise & Greg's Wedding 5-17-15
Reviewed on

6/04/2015
Kim was very good in responding to our phone calls and emails. We had a year to plan our wedding so there was no stress. She met with us at the Easton Beach Rotunda a few weeks before the wedding and had such great ideas on where to take pictures in case of rain on our wedding day. We also had the permission of Chanler Inn to use their grounds for picture taking with our wedding party. Kim had some wonderful ideas inside and outside at the Chanler Inn! She and her assistant were very professional, friendly and the photos came out beautiful! I love the candid shots of our guests. It was like we were reliving our wedding day again and again! We would highly recommend Kim and her team for any wedding or event!
---
We loved Kim!
Reviewed on

4/23/2015
Jamie F
We decided to go with Kim for our Valentine's Day wedding not only because we liked her work, but because we liked her so much! Kim was super flexible when we had to move up the time of our wedding because of an impending snowstorm. One of the best things about Kim was her ability to really bring everyone together (and smiling!) for those big group shots-she even got a couple of smiles from a less than enthused ring bearer. Because she has a great sense of humor, an easy-going attitude and a quick smile, she is a great person to have around you on your big day! On top of all that, Kim's prices are super reasonable and I loved that she offered a wide range of packages. I love the pictures that Kim got from our wedding. Her willingness to be outside with us in a snowstorm yielded the best pictures from the wedding. I would highly recommend Kim! She's the best!
---
Kim Praast is AMAZING!!!
Reviewed on

11/16/2014
I've met Kim at Fashion Week one year because she was the photographer of the event. We exchanged numbers and kept in contact and worked on several projects together! I'm a hair and makeup artist and am never disappointed by her prints at the end of the photoshoot! We recently just did a Fantasy Photoshoot together and she captured the girls in an outstanding way! Every picture looks like it could be on the cover of a magazine! Her eye is outstanding! She never let's me down and I know every time I work with her the pictures will be beautiful! Every bride to be I meet I've referred Kim Praast for their photographer and have had quite a few clients impressed and pleased by her. Her work is impressive and screams Pure Talent! It's hard to find that perfect photographer that could take all types of pictures. Kim Praast is the woman for the job , any job, if it's a photoshoot or wedding! It was a pleasure working with her and looking forwards to more projects in the future!
---
Great photographer and great memories!
Reviewed on

10/31/2014
Miranda S
When planning our wedding, my husband and I were getting frustrated with trying to find the right photographer. My hairstylist suggested Kim, and we never looked back! Her website gallery is superb, and when we met in person, everything clicked. Kim is personable, reliable, professional -yet fun! Her work is impeccable. She gave us clear and explicit directions to get the perfect shots. My wedding party and guests were very complimentary. The wedding photos turned out beautiful!!! Kim did a wonderful job of incorporating our ideas and wishes into our portraits. She managed to make superheroes and wrestling belts look classy for my very particular groom - so if she can do that, she can do anything! The results are gorgeous and unique in every way. We could not be more pleased! I would recommend Kim Praast to anyone in search of a qualified photographer without hesitation.
---
Photographer & Photos BLEW US AWAY
Reviewed on

10/28/2014
kimberly s
Kim Praast Photography was truly one of the best choices we made when planning the wedding. My fiance and I found Kim online and fell in love with her art immediately. She was the only vendor we went with that we did not know and did not know anyone who knew, so it was a big decision. We knew though when we met her that she was the perfect person to capture the memories that will last us a lifetime. From the initial meeting to the hours we spent having her take engagement shots to the wedding day, it was obvious that Kim is both an artist and proffessional. It's a tough thing to straddle, but Kim does it with humor and grace. Kim was super fun to work with, she put us at ease and deftly managed our cameral shyness and lack of patience with posing for those torturous family shots. Kim not only took great pictures, but she chose very well and edited like a champ to produce about a zillion photos that flattered everyone in them. She made us look really good! Then she created gorgeous books that were the BEST gifts ever for our parents (who also love Kim by the way). Everything happened in a timely, stress free and friendly way and resulted in photos and memories that will make my family smile for the rest of our lives. DO NOT HESITATE to book Kim Praast Photography, you will be lucky to get her and glad you did!
---
Kim Praast Photography, THE BEST!
Reviewed on

10/28/2014
Darlene W
We hired Kim Praast Photography for our wedding. She was by far the best choice we made. Quality, attention to detail and on budget! Kim had every detail down and worked with us to find a package that covered every thing we wanted and was with in our budget. We felt like we didn't have to skimp on the one thing I really wanted, AMAZING PHOTOS OF OUR WEDDING! Kim P is an extraordinary photographer, and she delivered. We love our photos, worth every penny and then some!!!!! We highly recommend Kim Praast Photography!
---
Picture Perfect!!!!
Reviewed on

10/27/2014
Marissa R
Kim is nothing short of spectacular!! A good wedding photographer basically comes down to what? Being easy to work with and taking great photos—Kim did both with flying colors! From the first time we met with her in Starbucks six months before our wedding, we knew she was exactly what we were looking for. She executed the day perfectly! The last thing we wanted was spending half our wedding posing for photos instead of actually celebrating the day together. Kim was so great about keeping the photos moving along, while still managing to take all the shots we wanted- ranging from more traditional family portraits, to some great outdoor shots of just the two of us, to really fun, hilarious photos from the dance floor. Strangely, I don't really remember seeing Kim during the reception, but she still managed to take so many photos of our guests, it was like she was everywhere all at once. Most important, the end product was everything and more promised and expected. We have countless beautiful, creative, emotional, real, personality and atmosphere capturing pictures that we will treasure forever. In fact, I'm in the process of making an album for my parents and it's actually hard because there are so many great photographs. I spent so much time planning the wedding, particularity important to me were the small personal details (DIY projects, signs, centerpieces) and she took the most amazing shots of all of it. Looks like they came out of the Knot. And the reaction from my friends and family after seeing the photos was incredible, I'm still hearing compliments about how amazing they turned out. Just of the few of the emails we received after sending the photos "Wow!!!!  Beautiful!!!" (groom's mom); "We love the photos.  They are very artistic. Kim captured the charm of the evening perfectly.  There are so many good ones that it will be tough to select the keepers" (my dad); "Wow!  I'm blown away!  I cannot get over how perfectly your photographer captured everything about your wedding.  The details she photographed are incredible!!!  And you and John couldn't look any more beautiful, happy, glowing, content, natural.... just so special :) I hope you are loving the pictures... I could look at them all night!!  I will again in the morning to see which are my new favorites.  I'll start writing them down so we can compare notes :)" (my best friend); "Love, love, love the pictures!  You look absolutely gorgeous!  And she was really able to capture the essence of the day" (my sister-in-law) We feel so lucky to have found her! 
---
Fantastic results, highly professional, very reasonable prices — and *great* for GLBT couples
Reviewed on

10/27/2014
Summary: Kim Praast photographed my beach wedding in Narragansett, RI in early September 2014. In short, I highly recommend Kim: she produces fantastic results, is highly professional, and has very reasonable rates (especially considering the high-quality results). More details are below — but the long and short of it is that Kim was reliable, flexible, cordial, and cost-effective. Background: My (now) husband and I, as a gay couple, wanted to make sure that all of our vendors were not only OK with GLBT people but embraced them. Kim certainly did. She was such a pleasure to work with on an interpersonal level. Both my (now) husband and I live outside of RI and we are both quite busy with work. Kim made it very easy to coordinate from afar. We felt so comfortable with her that we did not even have to meet with her in person before the wedding ceremony. Kim was very responsive to our queries, which was helpful given that we weren't going to have a chance to meet in person beforehand. Technical skills: 5 out of 5 For a lesser photographer, our wedding could have been somewhat hard to capture in photographs for three reasons: (1) we got married on a beach; (2) our wedding day had a lot of cloud cover; and (3) we had very specific expectations of what the photographs should look like and who needed to be photographed. Kim deftly navigated all of these issues. The resulting images are gorgeous. She used the cloud cover to our advantage; she efficiently took all of the pre-ceremony photos that we wanted (we gave her an incredibly long and detailed checklist, which she graciously went through); and she did an extraordinary job of capturing the beach elements (including fire pits at night) as well as the indoor elements. Our friends and family praised Kim's photos of the dancing during the reception, as she used a particular lens that accentuated the kinetic movement on the dance floor. Professionalism: 5 out of 5 Kim was on time and efficient, and she deeply respected our time. She was highly professional and yet also very warm and cordial. Numerous guests noted that she was such a delightful presence to have at the wedding. Also, my (now) husband and I are very private individuals. We didn't want our photos plastered all over the Web. Kim worked with us to modify the contract to ensure that it met our objectives. Price: 5 out of 5 Wedding photos can be expensive. Kim's were incredibly reasonable. We discussed our budget with her and she was receptive to figuring out a way to try to make it work. And she did — beautifully! A note for GLBT couples: My (now) husband and I encountered many potential wedding vendors. When we got married, RI had had marriage equality only for about 400 days. Some other vendors were not attuned to GLBT couples; for instance, numerous contracts that we received said the "bride" and "groom". Not necessarily a big issue — but still. To be fair, in large part RI vendors were relatively GLBT-friendly. In this respect, though, Kim was particularly amazing: you can tell that she doesn't just pay lip service to having GLBT clients; she *really* enjoys working with them. I highly recommend Kim to any couple, but perhaps especially to GLBT couples. She is a real find.
---
photographer
Reviewed on

10/23/2014
Kim Praast Photography did an awesome job with my photos. Every one of them was beautiful and captured the moment. Each photo is intricate in detail in its own special way. I highly recommend Kim for your event. She is a wonderful, pleasant, creative person and a great photographer.
---
Kim was a pleasure to work with
Reviewed on

10/23/2014
Amanda A
Kim was a pleasure to work with. She was very professional. She met with us before the wedding to discuss what we were looking for, and helped us stay within a tight budget. My husband and I are both artists - so we are picky. We are also both photo shy, and Kim was able to help us feel comfortable and confident. She has excellent composition, provided a range of posed and candid shots, and was sensitive to the relaxed mood we wanted to convey through our entire wedding. At the event she was everywhere! She captured the feeling of each part of the event, and took a lot of pictures of guests during the reception. Overall, she was a perfect fit and an excellent photographer. We could not be happier with the images or the experience.
---
Wedding Photographer Review
Reviewed on

10/23/2014
Michaela G
Kim was truly amazing to work with. My photos are beautiful, and I couldn't be happier. She was fun and relaxed and captured all of the important moments- and so discreetly! She had a plan and executed it perfectly. On top of that, she's very responsive. Highly recommend.
---
Kim is a top shelf photographer and person!!!
Reviewed on

10/19/2014
Lindsay W
Kim came to us as a recommendation from the Dunes Club in Narragansett, RI where we were married and we couldn't be more thankful! From our first encounter via email we could tell she was so friendly, so professional, and knew what she was doing! Throughout our conversations we felt like we were talking to a friend because she was (and is) so attentive and really listened! Kim has an uncanny ability to make you feel so comfortable, and as a result, she takes photos that truly capture the love and energy between the people on the other side of the lens. We couldn't be happier with our experience with Kim and now we have amazing pictures and a new friend!! K = Kind I = Impressive, Imaginative, Innovative M = Memorable, masterful Lindsay and David Huff August 9th, 2014
---
Amazing photographer!
Reviewed on

10/01/2014
Amy W
Wow! Kim is unbelievably talented! We just received our photos from our wedding and I am blown away by them. Looking through them is like reliving the day all over again. we are getting soo many comments on how gorgeous the pictures are! Kim was AMAZING to work with. She is professional, unobtrusive, and so sweet. She was very accommodating, even with our many location changes we had the day of. She was completely out of the way during the ceremony and reception, but seemed to get EVERY picture I was looking for! In the end, working with her was wonderful and her work is beautiful....I would recommend her to anyone.
---
Sons wedding
Reviewed on

9/30/2014
My son was married in May 2014, Kim/staff were very easy to work with! They concentrated on what we wanted and requested. They were non intrusive during our event and the results speak for themselves. I would recommend Kim because she will make sure your event is captured beautifully!
---
Captured every detail!!
Reviewed on

4/20/2014
Alyson S
My husband and I cannot say enough great things about Kim and her team! I knew after speaking with her and seeing her portfolio, she was the one for our April 2014 wedding at The Towers in Narragansett. She spent time before the wedding working with us to make sure she understood our style and "must have" photos. She was very professional and balanced our families making sure we had the pictures we wanted at the church and reception. More importantly, she was fun, caring and friendly! It felt like having a friend with you taking pictures for the day. She was able to capture the romantic, intimate moments, as well as, our fun, quirky side! Thank you Kim for making our day that much more special and moments we can look back on forever!
---
Reed and Ray
Reviewed on

10/05/2013
Ray and I couldn't have wanted for anything more in a photographer than what we found in Kim Praast. Kim is a delightful person and a top-notch professional when it comes to her work ethic and the finished product. Our pictures represent the warmth and love that surrounded us on that day, and it's great to have family and friends saying such wonderful things about their impression of Kim even before they got to see her work. Kim is a delight to be around, and her work speaks for itself. Our relationship began when I came across her page and booked an appointment for Ray and I to have our announcement photos taken by Kim. We had a lot of fun and the announcements were beautiful. We knew we could count on her to capture our wedding in a way that would speak volumes about our relationship and our love. We couldn't be happier with what Kim Praast Photography provided for us. We're truly pleased and look forward to continue working with Kim in the future. Our wedding photographs are simply gorgeous and will be cherished for generations. Thank you, Kim Praast Photography! Reed Truman Hix Raymond E. Nault-Hix
---
Highly recommend Kim!!!
Reviewed on

10/04/2013
Ellen C
I couldn't be happier with the photos from our wedding! Kim did an amazing job at an affordable cost. She was professional, but also very easy to get along with. She listened to everything we wanted and took the pictures we requested, but then also took many fantastic pictures with her unique, artistic style. She worked very hard throughout our wedding to accumulate hundreds of pictures. I would highly recommend her to anyone looking for a wedding photographer.
---
Wow!
Reviewed on

10/02/2013
When I got engaged I searched for a wedding photographer for weeks, maybe months. The photography is the one thing you walk away with so I knew it was a big decision. Website after website started to all look the same, and then I came across Kim Praast Photography! The pictures on her site were definitely different than what I had seen on other sites- more intimate, creative. I was so excited she had my date open! Her rates were definitely fair for the type of work she does. Our pictures were amazing. She caught moments that I would have completely missed if she weren't there to catch it. And then there were my portraits! All of the ones with my wedding party were so much fun! They had a real candid feel, not too posed. Same thing with the pictures of me and my husband- we didn't want super posed pictures. We wanted to look like ourselves (we hate having our picture taken) and have natural looking portraits. Kim was incredible! We look like we just popped out of a magazine! To top it off, Kim is so easy to work with and really makes it fun. We ABSOLUTELY loved her! I hope to use her again in the future (maybe when I have my first little one :)) and 2 of my bridesmaids are already asking about her for their upcoming weddings. aaah! I don't want to share!
---
Kim Praast Photagraphy
Reviewed on

9/30/2013
Erin N
Kim did an amazing job! We could not be happier with our wedding pictures. She made everyone feel so comfortable and was able to get get so many great candid shots as well as some creative posed shots! Will definetly have her do pictures for us in the future for other occasions ! The final results were above and beyond anything I could have imagined! We highly recommend Kim!
---
Wonderful to work with
Reviewed on

9/23/2013
lori s
KIm captured exactly what I wanted for our beach wedding. She was easy going and managed the crowd beautifully to get them in some kind of formation. I received the photos quickly and they were all great shots. I highly recommend her!
---
great experience! highly recommend kim praast!!
Reviewed on

9/19/2013
my wife and i got married in august 2013 in newport, ri and really wanted photos that took in the beauty of newport and our special moments. we talked with kim numerous times and she was very aware of what we wanted, but also added her expertise to help us get the most out of our special day. kim really did her homework before the big day to scope out potential spots and locations within the timeframe we had given her. our parent's are both divorced and kim did an excellent job of making everyone feel important and getting a ton of photos despite the large number of separate groups on a short timeframe. we loved every aspect of working with kim and would highly recommend her for your wedding. she was very attentive to our needs and really captured every single moment of our wedding. she's absolutely awesome! go lock her up as your photographer today!
---
Not once but twice!
Reviewed on

9/18/2013
Bridget R
We used Kim Praast for our wedding and we were beyond happy we picked her and she was was available for our wedding. We loved her attitude, sense of humor, ease to be around, and artistic eye. We loved her so much we recently used her to photograph our daughter's first birthday! Kim is now our "go-to" photographer!
---
Send Message