Home

Montilio's Bakery
About this Vendor
Montilio's Bakery
At Montilio's Baking Company high quality ingredients and impeccable workmanship go into every wedding cake we create. During your consultation, a trained wedding specialist will help you design the perfect gourmet cake for your special day. The possibilities are endless when you choose Montilio's Bakery, from intricate scroll work and custom matched colors to hand made pastillage flowers. You will also sample an assortment of different cake flavors, fillings and frostings that are guaranteed to please any palette.
Details
Cake Accessories, Cake Delivery + Setup, Cake Tastings, Groom's Cakes, Cakes + Desserts
Contact Info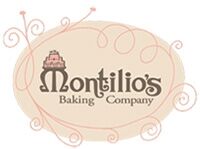 Reviewed on

10/29/2016
Kristen P
Two words: Cannoli cake. My husband and I are not huge cake people, or dessert people in general. But we knew we wanted a wedding cake to participate in the traditional cake cutting. The folks are Montilio's Bakery were kind and professional when we first contacted them and... Read More worked with our schedule (we live out of state) to arrange for a tasting. When we went in for a tasting, it was amazing. We were brought various cake samples to chose from, and wondered how we would ever decide because EVERYTHING was scrumptious. When we finally had it narrowed down to two flavors, we were assured that we could, in fact, have two flavors in our wedding cake. My choice: cannoli cake. My husband's choice: carrot cake. I had seen, like many other brides, cake inspiration on Pinterest that I was hoping to make a reality. After showing our consultant what I had in mind – she showed me an example of a cake she could design for us. She then custom designed it to incorporate all of the details I was hoping for, and more. The bottom layer of the cake had a textured, ruffled look to match the bottom of my wedding dress. The top layers had a wave-like look to resemble the ocean that you could see from our wedding venue. When I saw the cake in person – it was more than I could have imagined. Having it sitting on our dance floor was like a beautiful decoration. And the cake itself?! Delicious!! I wish I could eat it every day! Thank you so much to the Montilio's team for creating something so beautiful and edible!
---
Reviewed on

10/24/2016
Christine K
Our wedding cake came out perfectly! It was exactly how we imagined. We were most surprised at how GREAT it tasted; so moist. We got tradition chocolate with chocolate mouse and vanilla buttercream. A lot of the guests commented on the quality. My husband and I ate extra... Read More pieces when we got back to the room and in the morning for breakfast!
---
Reviewed on

9/13/2016
Rachel F
Most delicious & beautiful wedding cake ever! Thank you Nikki and everyone at Montilio's!
---
Reviewed on

12/29/2016
Megan D
Montilio's made our wedding cake and it was not only delicious but visually stunning. It came out exactly as pictured and they were amazing to work with.
---
Reviewed on

12/29/2016
Amie L
Unfortunately, we didn't have the best experience with Montilio's. We were married at the Red Lion Inn on December 17th and had a lovely wedding with delicious pies! But communication with them is near impossible. We had called them once a day for about a week leading up to the... Read More wedding and never heard back. On the 13th of December I got a confirmation for our order including small pies, cupcakes and most importantly a mile high apple pie (we were going to use it to cut into!) they delivered the small pies and cupcakes but forgot the mile high pie. Eventually they brought an apple pie so it wasn't a disaster. But getting ahold of them in general was an added stress we didn't need. And we really wanted the apple mile high pie! This may have been a fluke because they have plenty of good reviews but I won't order from them again.
---
Reviewed on

12/21/2016
Taylor M
Most beautiful cake Ive ever seen. My wedding guests were amazed by how good it tasted. Normally you have to sacrifice taste for looks. But not with Montilios, they deliver both! Also very accommodating if you want to alter anything about the cake/decorations as well. Highly... Read More recommend them!
---
Reviewed on

12/08/2016
Kelly H
Our experience with Montilio's was wonderful from the start. The woman who did our cake tasting was wonderful and even got us a taste of a chocolate peanut butter cup cake so we could try that flavor too. The cake was delicious and their rates were surprisingly much better than... Read More other bakeries we did tastings at. The cake looked beautiful! It was exactly what I had pictured!
---
Reviewed on

12/08/2016
Cristina H
Montilio's was one of the suggested vendors from my wedding venue and I am so glad that I picked them! I worked with Joyce and Nikki, and they were so accommodating and helpful. For example, I wanted a cake featured on their website that was all white, except I wanted a hint of... Read More blush in the icing/floral cascading down the cake. To ensure the color of the flowers was what I wanted, Joyce asked me to send a paint color sample from Home Depot with the specific shade I wanted--and the flower color matched perfectly! Would highly recommend :)
---
Reviewed on

11/30/2016
Angela B
Our wedding cake was PERFECT!!
---
Reviewed on

11/13/2016
Jacqueline C
Can't say enough good things about Montillio's and their amazing cakes! My wedding cake (3 flavors) came out perfect! Our guests were raving ab9ut the cake, especially the chocolate and marble layers...they couldnt get enough! The cake was also decorated to perfection. Simple... Read More and elegant, exactly what wanted! The cake tasting was by far our favorite part of wedding planning. The team was so kind, helpful and professional. Highly recommended!!
---
Reviewed on

11/07/2016
Samantha L
Our cake from Montilio's was stunning! My husband wanted a grand cake and they delivered. They even did multiple consultations with us because we had so much to choose from it wasn't until a few weeks before that we finally pinned it down. Everyone raved about how good the cake... Read More tasted too. So soft and flavorful. We cannot wait to eat the top tier on our one year! And since we are both History buffs we loved that we can say our bakery also made JFK's wedding cake. Wonderful stuff, sweet girls, and very responsive. Thank you all for making this part of our day perfect!
---
Reviewed on

11/07/2016
Briana L
We had a great experience with Montilio's for our wedding cakes. Our consultation and cake testing was great and the young woman who helped us figure out the proper combination for our amount of guests was super friendly and knew what she was doing. The cake was beautiful!... Read More Exactly what I had envisioned and it tasted AMAZING! We went with the mocha for our "display" cake and strawberry grande marnier for a sheet cake. We didn't want a huge display cake, so we went with two smaller cakes. We were also torn between flavors, so this was a PERFECT solution! We can't wait to go back in a year for our anniversary cake. We will also be going here for any special occasions. They were wonderful and so delicious!
---
Reviewed on

11/02/2016
Chelsea H
We ordered our wedding cake/cupcakes from Montilio's based on a friend's suggestion and we couldn't have been happier with the result! The cakes were beautifully decorated and the flavor selection was amazing. The staff also went above and beyond the call ordering a cake stand... Read More for me at the last minute and scheduling a tasting around my wacky work schedule. Amazing baked goods, amazing customer service!
---
Reviewed on

10/31/2016
Amy L
Wedding cake turned out absolutely beautiful! Color and style just as I described and envisioned. The cake was delicious and they offers many options.
---
Reviewed on

10/31/2016
Monica F
Our wedding cake was absolutely beautiful and delicious from Montilio's! They were incredibly easy to work with and were really helpful through all of the planning. The cake was delicious and we received a lot of compliments. Highly recommended!
---
Reviewed on

10/30/2016
Michelle C
We absolutely loved our wedding cake! The design was exactly what we had hoped for and the cake itself was delicious (we loved the variety of flavors). Montilio's was accommodating enough to make two of our four layers gluten-free so that my husband could enjoy them. We can't... Read More wait to dig into the top tier in a year. :) Working with Montilio's and Nikki was a pleasure!
---
Reviewed on

10/24/2016
Courtney E
I am so BEYOND impressed with how my wedding cake came out! It was so beautiful and tasted AMAZING! Thank you so much!!
---
Reviewed on

10/18/2016
Michelle C
Montillios did a beautiful job on my cupcakes for my wedding day. The woman who helped my husband and I create our vision was extremely helpful in making sure we got what we wanted. She listened and provided exactly what we wanted. The only upset was that my cake topper never... Read More made it on the top tier. Still waiting to hear back from them to find out what happened. Other then that, they delivered and the cake and cupcakes tasted great!
---
Reviewed on

10/12/2016
Erin G
I had a 4 tier cake and each tier was a different, DELICIOUS, flavor. It was absolutely stunning to look at and even better to eat. They really pay attention to detail!
---
Reviewed on

10/08/2016
Gwendolyn V
Our wedding cake from Montilio's Bakery was beautiful and delicious! It came out perfectly! Our wedding guest raved about our cake.
---
Reviewed on

10/08/2016
Jessica H
montilios made our wedding cake and cupcakes and they were phenominal!!!! everyone has commented on how delicious they were! they were decorated beautifully, some had a small flower put on top and others had just frosting! I couldn't be happier!! our cake was so delicious, I... Read More could have eaten it all! we went with their "olive oil" cake and it is unlike anything i've eaten before! they even put our lace cupcake cups on all of our cupcakes for us, and made our cupcake stand to perfection!! it matched our theme perfectly :)
---
Reviewed on

9/24/2016
Julia L
We tried Montillios because it was one of three bakeries that were part of our venue's package. Although they were friendly and helpful during the tasting, I was not blown away by the cake (and I really wanted to be because that's what a wedding cake should do) We went with them... Read More because Konditor was horrendous! Despite a little confusing miscommunication in the beginning, they were kind enough to give us some extra small cakes that we wanted to taste and were wonderful about designing our cake based on an assortment of pictures we sent. We ended up getting a mix of tiers: white cake and grand marnier/strawberry filling, devils food chocolate cake with chocolate mousse, white cake with ricotta expresso chocolate chip filling. We chose french buttercream frosting because it was sweet but not as overly sweet as the regular buttercream. And the resulting cake was amazing! It didn't look like our vision exactly but to be honest, it was better! We and our guests were, in fact, blown away!
---
Reviewed on

9/15/2016
Elizabeth C
We had our cake made from here for our wedding this past August. I have a severe wheat allergy and Montilio's was able to completely accommodate me. We had a gluten-free cake made for us to cut into and for me to eat and then six different flavors of cupcakes made for our... Read More guests. People are still talking about how delicious they were! They were also beautifully made as well. Our gluten-free cake was designed exactly as I wanted and was delicious as well. Most GF cakes are dry and don't taste very well, but this was SO good. They also had 8 different gluten-free flavors for me to choose from at the tasting!
---
Reviewed on

9/15/2016
Stephanie M
Our wedding cake looked better than we could ever imagine. Our guests are still raving about the carrot cake 2 weeks later! We would highly recommend Montilios!
---
Reviewed on

8/11/2016
Robyn A
Montilio's did a fabulous job for my July wedding. Instead of a cake, my husband and I wanted an assortment of pastries and cookies. Montilio's let us try everything we wanted before making our selections. Our wedding guests loved the desserts!
---
Use our messaging tool to connect with vendors anytime, anywhere. Stay organized, all in one place.