Home

Montilio's Bakery
Details
Cake Accessories, Cake Delivery + Setup, Cake Tastings, Groom's Cakes, Cakes + Desserts
Contact Info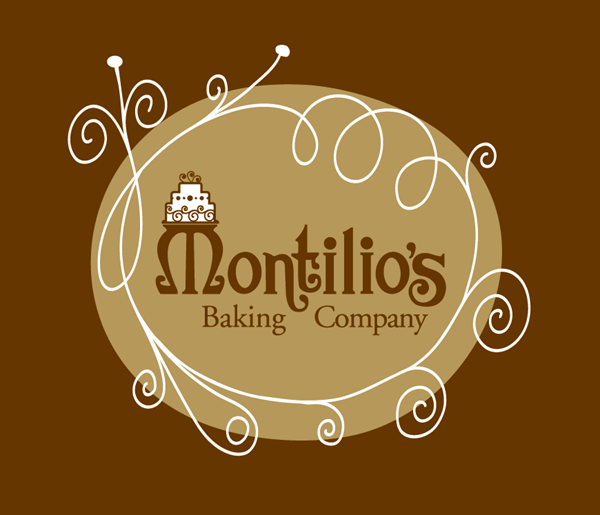 134 Spark Street, Brockton, MA
Boston, Eastern Massachusetts, Cape Cod/Islands, Northern RI
Reviewed on

9/13/2016
Rachel F
Most delicious & beautiful wedding cake ever! Thank you Nikki and everyone at Montilio's!
---
Reviewed on

9/24/2016
Julia L
We tried Montillios because it was one of three bakeries that were part of our venue's package. Although they were friendly and helpful during the tasting, I was not blown away by the cake (and I really wanted to be because that's what a wedding cake should do) We went with them... Read More because Konditor was horrendous! Despite a little confusing miscommunication in the beginning, they were kind enough to give us some extra small cakes that we wanted to taste and were wonderful about designing our cake based on an assortment of pictures we sent. We ended up getting a mix of tiers: white cake and grand marnier/strawberry filling, devils food chocolate cake with chocolate mousse, white cake with ricotta expresso chocolate chip filling. We chose french buttercream frosting because it was sweet but not as overly sweet as the regular buttercream. And the resulting cake was amazing! It didn't look like our vision exactly but to be honest, it was better! We and our guests were, in fact, blown away!
---
Reviewed on

9/15/2016
Elizabeth R
We had our cake made from here for our wedding this past August. I have a severe wheat allergy and Montilio's was able to completely accommodate me. We had a gluten-free cake made for us to cut into and for me to eat and then six different flavors of cupcakes made for our... Read More guests. People are still talking about how delicious they were! They were also beautifully made as well. Our gluten-free cake was designed exactly as I wanted and was delicious as well. Most GF cakes are dry and don't taste very well, but this was SO good. They also had 8 different gluten-free flavors for me to choose from at the tasting!
---
Reviewed on

9/15/2016
Stephanie M
Our wedding cake looked better than we could ever imagine. Our guests are still raving about the carrot cake 2 weeks later! We would highly recommend Montilios!
---
Reviewed on

8/11/2016
Robyn A
Montilio's did a fabulous job for my July wedding. Instead of a cake, my husband and I wanted an assortment of pastries and cookies. Montilio's let us try everything we wanted before making our selections. Our wedding guests loved the desserts!
---
Reviewed on

7/26/2016
Maude E
We worked with Nikki at Montillios and she was FANTASTIC! She helped us design a custom cake that exceeded our expectations. I could not have asked for something more perfect or delicious. She was easy to communicate with and the cake delivery went very smoothly with everything... Read More arriving on time. What I liked most about Montillios compared to other bakeries we tried is that their cakes taste as good as they look!
---
Reviewed on

7/25/2016
Allison S
Montilio's Bakery was amazing! From the tasting all the way to the final product, they were detail oriented and the cake tasted great! I can't wait until my one year anniversary to get into the carrot cake. Another wonderful feature of Montilio's is that they were able to... Read More provide (delicious) Gluten Free cupcakes for my guests that couldn't eat the real cake.
---
Reviewed on

7/12/2016
Jacqueline K
AMAZING!! We ordered their mini cupcakes for our wedding and they were absolutely delicious! Our guests also appreciated having multiple different flavors to try. What really struck me with Montilio's was their customer service. I went to my cake tasting alone at the Braintree... Read More location because my fiance was deployed and my family and friends were busy that day. Diane (please excuse me if this name is wrong) sat with me the whole time and chatted with me about her nieces wedding and all the things I had planned. She was also very honest about the things I would need from them and the things she thought were just extras that I would find somewhere else cheaper or could make myself. When I left there I told her I was leaving to go visit my dad at the firehouse he worked at in Boston. She had all the extra cake slices wrapped up for me and added in two bags of cookies to take to the firefighters. I left there in tears of happiness! It was hard enough not having my fiance there for these fun moments. But it made me feel great knowing this company really cared about what I wanted and weren't just trying to overcharge me because it was a wedding. I'm really looking forward to using them in the future!
---
Reviewed on

7/11/2016
Erin K
Montillio's was great! We wanted a chocolate cake and she still had us do the full tasting, which ended up being great because we used some of the fillings suggested. They have a whole system that really helped us narrow down what we wanted the cake to look like, and it looked... Read More great on the day. Everyone thought it tasted amazing! The whole process was really easy, and we were really happy with how it turned out.
---
Reviewed on

7/05/2016
Lynne M
The entire process, from cake tasting through the wedding, was amazing. The cake was exactly as I pictured it and people are still raving about how delicious it was!
---
Reviewed on

7/05/2016
Allie J
Our cupcakes and mini cake were delicious and everyone there is incredibly nice, helpful and responsive!!
---
Reviewed on

6/28/2016
Jennifer M
Overall, we had a good experience with Montilio's and would use them again. Our cake was beautiful, and we were able to get a lot of complexity without any upcharges. Montilio's also has some great flavors, and we had a hard time choosing. If you are considering Montilio's,... Read More definitely try their olive oil cake--this was a surprise favorite for us and among our guests. My only hesitation in giving them five stars is that the frosting on the cake was far too sweet. The frosting on the cake was definitely sweeter than the frosting at our tasting, so I think there was a miscommunication somewhere. They also seemed very busy and somewhat disorganized.
---
Reviewed on

6/13/2016
Christina A
A+. Cake was so beautiful, better than expected! It tasted even better than it looked! We are so pleased with Montilio's. They were very easy to work with. I will definitely be getting cakes from them in the future!
---
Reviewed on

6/08/2016
Ashley T
Our cake was gorgeous and beyond delicious!!! I could not have been happier or more impressed!!!
---
Reviewed on

5/17/2016
Carla A
I had the best experience with Montilio's!! They were so easy and pleasant to work with while picking out my cake flavors and even when I changed my design last minute. They were so helpful and made me feel great about giving them my business. My cake came out even more... Read More beautiful than I imagined it and it tasted so delicious! My guest all loved the flavors. I will definitely order from them in the future.
---
Reviewed on

4/26/2016
Erica F
Delicious! Our wedding cake was gorgeous and delicious! Montilio's was great with accommodating my gluten allergy; they were happy to make sure I was able to eat my wedding cake too! We had the carrot cake (gluten-free) and the lemon/olive oil cake. It was an upgrade but so... Read More worth it! Thank you Montilio's for a beautiful and delicious cake!
---
Reviewed on

3/14/2016
Lauren Y
We did mini cupcakes for our wedding. 6 different flavors. They were all delicious! The staff were friendly and so helpful. The tasting was free! The cupcakes were delivered to our venue and I never had to worry about a thing. A great price for high quality. They also... Read More recommended the place we got our suits and it was the BEST recommendation.
---
Reviewed on

3/05/2016
Lilian M
Our cake was delicious!! We chose a two-tier cake. Bottom tier: olive oil cake with marscapone filling and Italian rum liquour. Top tier: Almond cake with ricotta/chocolate chip filling and Italian rum liquour. Both flavors were amazingly moist and decadent. Everyone... Read More complimented us on the cake. The only problem was that we requested a FRENCH buttercream icing over the whole thing, and what we got was standard buttercream (I.E. too much sugar), but it wasn't a big deal. They delivered the cake as described on time and everyone we interacted with was friendly and courteous.
---
Reviewed on

11/19/2015
Bridget W
Our wedding cake was beautiful - exactly how I had imagined it! Debbi at Montilios was great to work with. She was timely and responsive and made the process very easy. We chose three different flavors for our cake all of them were delcious!!
---
Reviewed on

10/28/2015
My cake was just beautiful, the detail and the airbrushing on it was flawless. I had a 3 tier cake, unfortunately my venue only cut into one of my tiers, but they still raved about how good it was. The first tier would of been the favorite if my venue would have cut into it.
---
Reviewed on

10/26/2015
Imma M
Thank you to Montilio's Bakery for creating THE most delicious and elegant 3 tier cake for our wedding day!
---
Most Amazing Cakes
Reviewed on

10/16/2015
Erin C
I have used Montilios for almost every milestone in our families lives, so it was a no brainier to have them do our wedding cake/grooms cake. Elissa helped us design our wedding cake and also created the most amazing grooms cake for my fiancé for our rehearsal dinner. They cakes... Read More were not only gorgeous but tasted delicious! We will be using them for everything moving forward!
---
Reviewed on

8/15/2015
Yaritza T
There is nothing bad about this bakery. They are very helpful and getting the right cake for your big day.
---
Reviewed on

8/01/2015
Caroline C
We live close to one of the bakeries and obviously visited multiple times before getting engaged. My husband and I had our wedding at the Omni Parker House. Montilio's was included in our package and we were absolutely ecstatic about it because we knew about their classic... Read More Boston history and their incredible products! Debbi was incredible to work with at the Braintree location. Our cake tasting was all that was needed in order for her to know how we wanted our cake to be designed. The flavors of cake to choose from are unreal. That was really the most difficult part of working with them- What flavor for the layers do we choose!? We decided on two layers at the beginning and changed one later on before the wedding. The cake at the wedding was absolutely stunning- it was gorgeous!!! We even included embellishments of gold painted pearls on the bottom of each layer! Most importantly- the guests RAVED about the cake! They were blown away about the cake and said it was delicious! Not often do you have guests comment over and over again how delicious the cake was!
---
Beautiful and delicious!
Reviewed on

7/30/2015
Sarah B
We were thrilled with our cake from Montilio's! The tasting was a blast--so many delicious flavors to choose from, that it was really hard to narrow our choices down to 4 layers. Definitely something for everyone, and we found that even flavors we don't typically personally love... Read More were just delicious! However, we had to go with the cannoli flavor for our bottom layer--highly recommended. The cake was beautiful, just as we had envisioned, and of course it tasted great! We had a large dessert buffet at our venue too, so there was some cake leftover, which they put out the next morning as part of the brunch buffet, and our guests absolutely loved eating it for breakfast too!
---