6 Creative Ways to Serve Beer at Your Wedding
Champagne toasts are fairly standard at weddings, but what about toasting with a beer instead?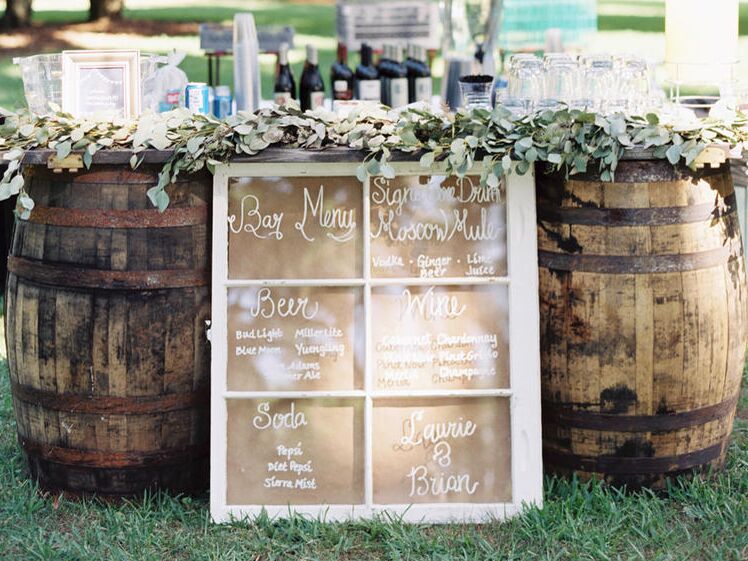 Cassidy Carson Photography
Signature cocktails are a great way to personalize your wedding, but if you and your spouse-to-be are more of a beer-loving couple, you can definitely put your own spin on showing off your favorites.
Whether you're making your own brew, personalizing a label or displaying them creatively (satellite bars, anyone?), consider these ways to incorporate beer into your reception or after-party.
1. Get Crafty With Your Container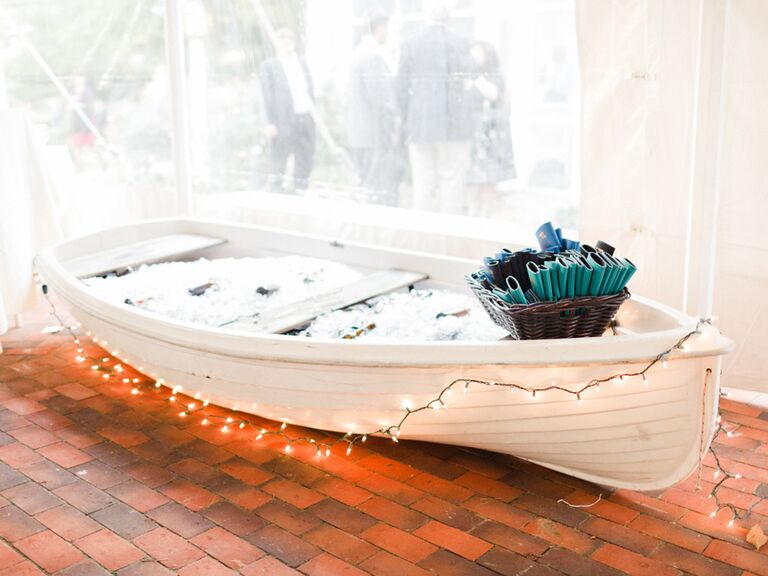 From whiskey barrels and canoes to more traditional vintage bar carts, match your drink presentation with your wedding style or theme. We're obsessing over this lit-up rowboat filled with ice and beers that's paired with a basket of koozies—perfect for a nautical or waterfront wedding.
2. Flights of Fancy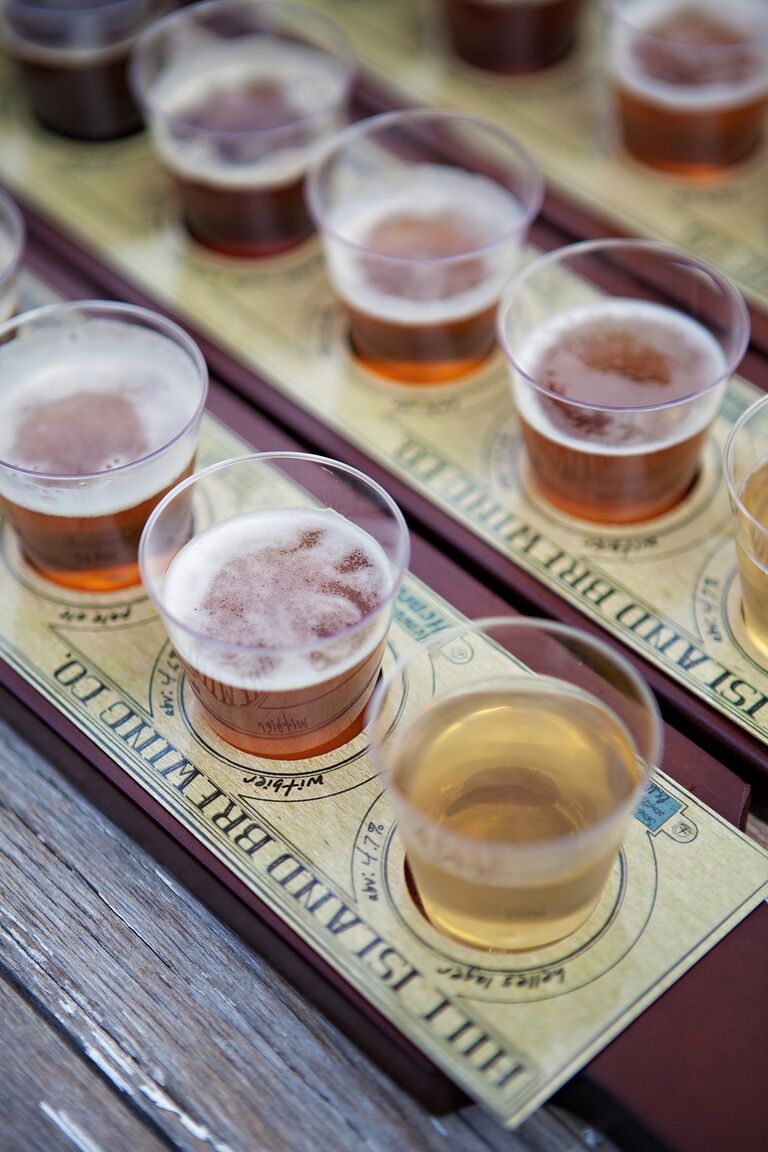 If you want to elevate your beers a bit, flights are always a fun way for your guests to sample different brews you and your to-be-wed love (and can be a good conversation starter for guests who don't know each other at the table). One potential logistical issue: If it sits out too long, your beer may get warm. Offer guests chilled beer glasses to compensate or have servers place them on the table as a welcome drink once guests arrive.
3. Class Up the Keg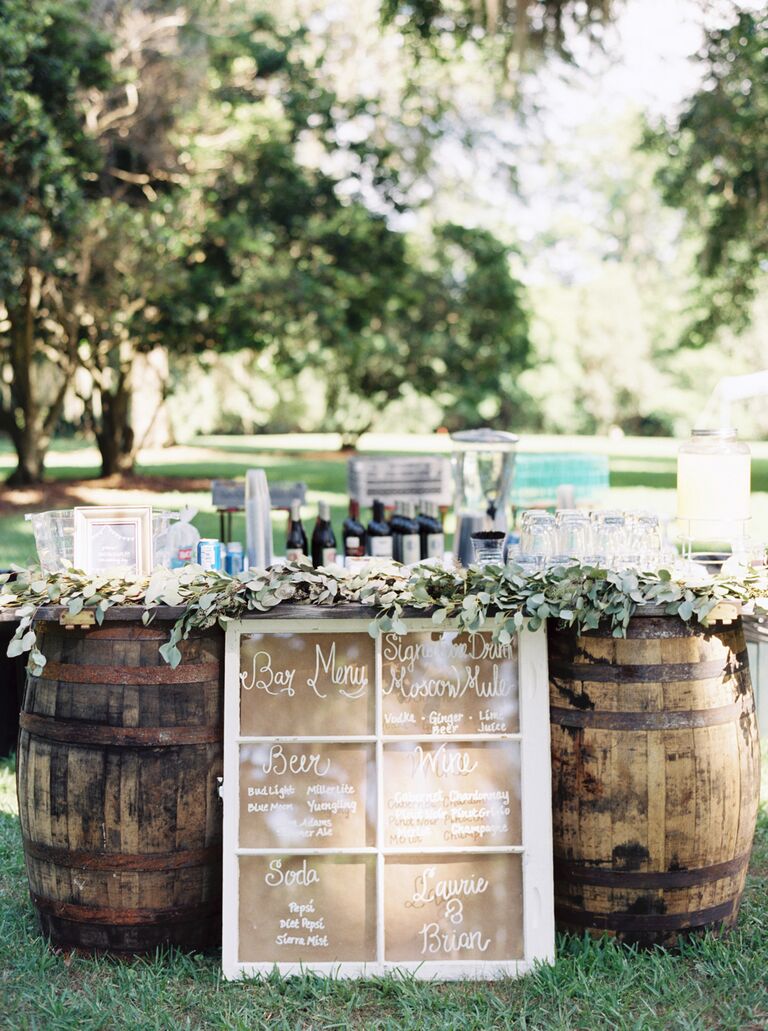 Kegs may not be the most "luxe" option for serving beer at your wedding, but they certainly are cost effective. Instead of hiding it behind the bar, make it part of the display. Ask your caterer about rustic keg barrels like these.
4. Home Brew Your Own and Give It a Custom Label
Looking for a fun weekend activity? Brewing your own beer isn't particularly difficult, and multiple breweries sell beer-making kits now so you can customize the taste to meet your palette. Not your thing? Some breweries also offer packages for couples to have a taste consultation and hands-on brewing session. The Four Points by Sheraton LAX also offers a "Hoppily Ever After" package for two at Enegren Brewing Co. in Los Angeles, and you walk away with 30 gallons of beer for your wedding! (Hint: Custom-brewed beers are also a great idea for cute favors or groomsmen gifts.) And instead of your typical beer options, you can always consider more artisanal brews (maybe from a popular local brewery) like an IPA or stout.
5. Serve Up a Shandy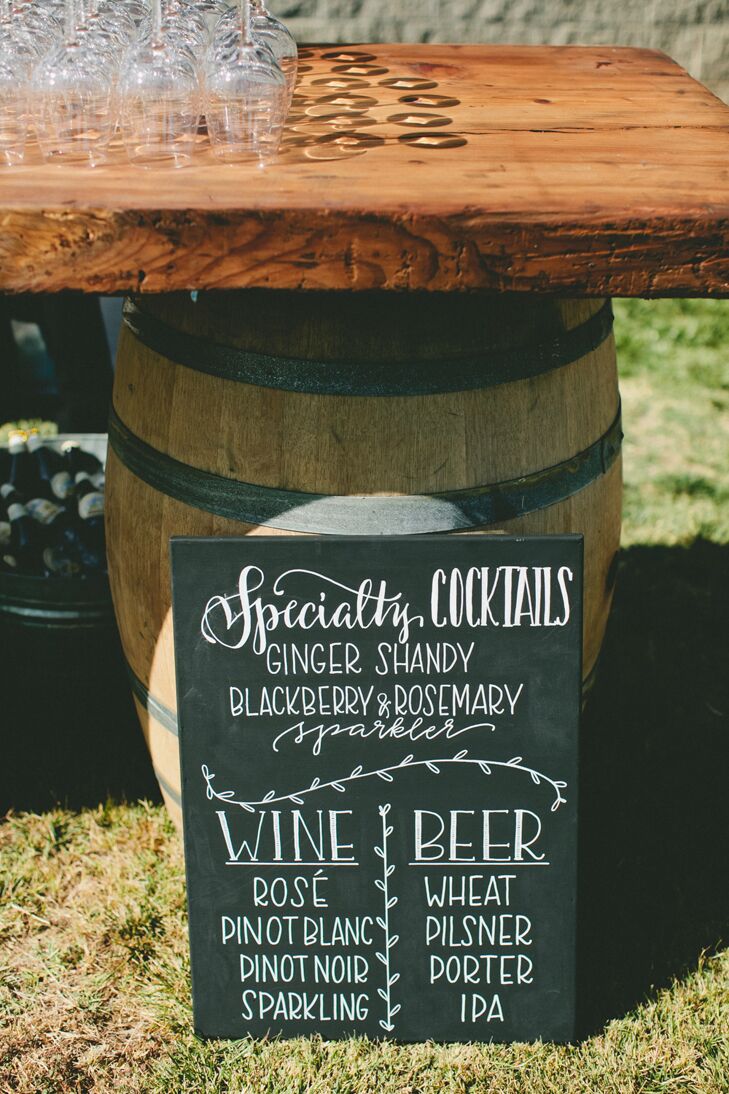 Mix half beer, half lemonade and you have yourself a delicious summertime drink. It's refreshing and it's also a good way to cut back on your bar tab, since it's one to one alcohol to lemonade. Another amazing combination is to use ginger beer, or even apple juice, for a fall wedding.
6. Decorate Your Table With a Beer Centerpiece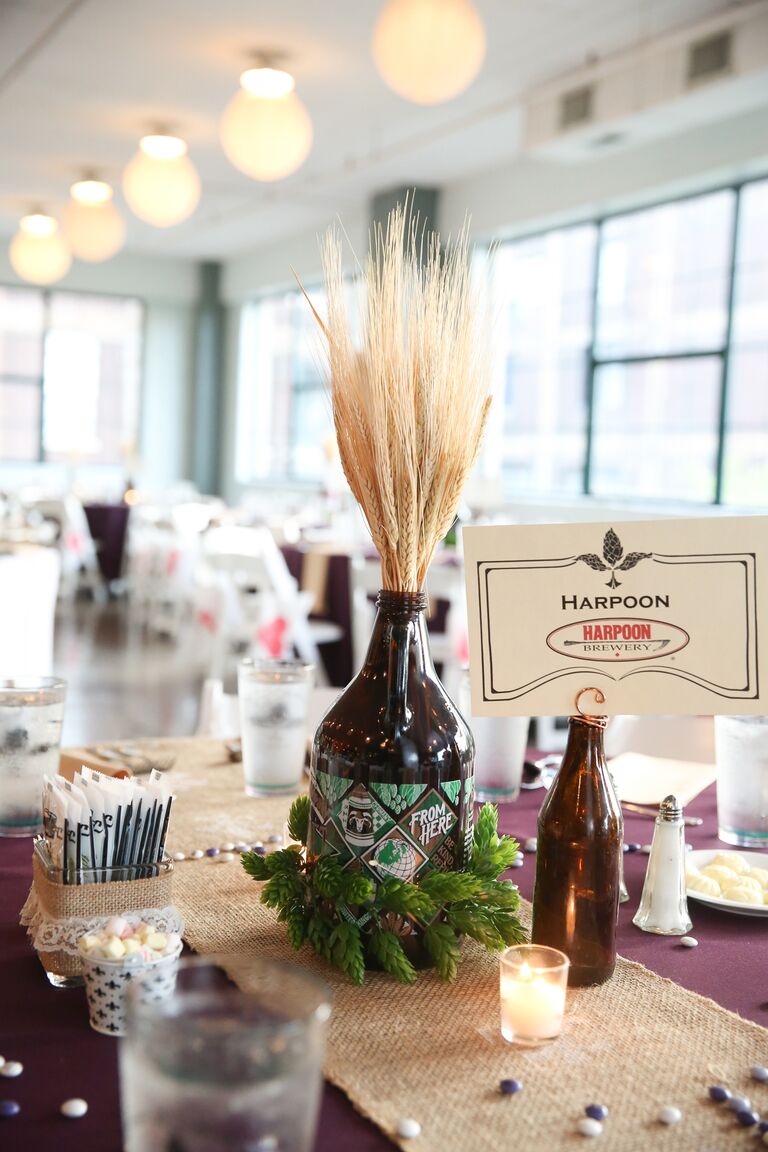 If done right, this idea can prove to be super-cute! Beer bottles can serve as bases for table numbers (or you can even label tables by your favorite beers or breweries, as seen above). Decorating beer bottle centerpieces with wheat and hops is also a festive touch, especially if your reception is at a brewery.