The ​Top 10 Most Affordable Places to Get Married
We surveyed nearly 18,000 brides and grooms married in 2015 for The Knot 2015 Real Weddings Study and found the most affordable places to get married. Is your wedding location one of them?
by Brittany Fuller and Ivy Jacobson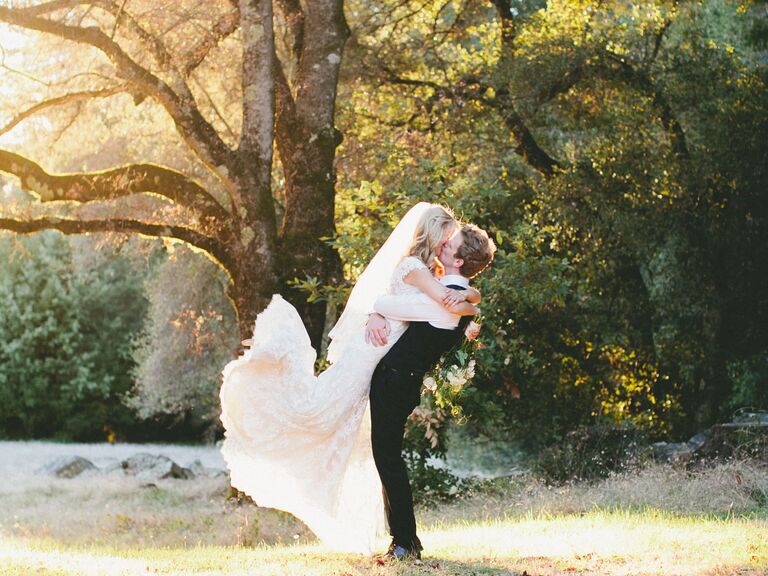 photo by
ONELOVE PHOTOGRAPHY
When you're planning your wedding budget, we know it's important to save money wherever possible. But one of the biggest ways to save? By marrying in a location that's not one of the most expensive in the US.

Heavily populated metropolitan cities across the US, like New York City and Chicago, are often expensive to wed in based on the zip code and the venue (New York City's average spend is $82,299!). But if you're not looking to break the bank, there are certainly other areas with lower prince points.
Based on the average cost of a wedding in 2015 ($32,641), according to The Knot 2015 Real Weddings Study, couples spent the least on their weddings in the following areas in the US.
1. Alaska: $17,361
2. South Dakota: $18,890
3. Texas—West Texas: $19,261
4. Arkansas: $19,856
5. New Mexico: $20,114
6. North Dakota: $20,211
7. Idaho: $20,245
8. Montana: $20,322
9. Oregon: $20,456
10. Illinois—Central: $21,818