Average Wedding Cost Hits National All-Time High
We surveyed 16,000 brides and grooms married in 2014 for The Knot 2014 Real Weddings Study, and you may be surprised at what we uncovered about the spending trends of real weddings in the US.
by Ivy Jacobson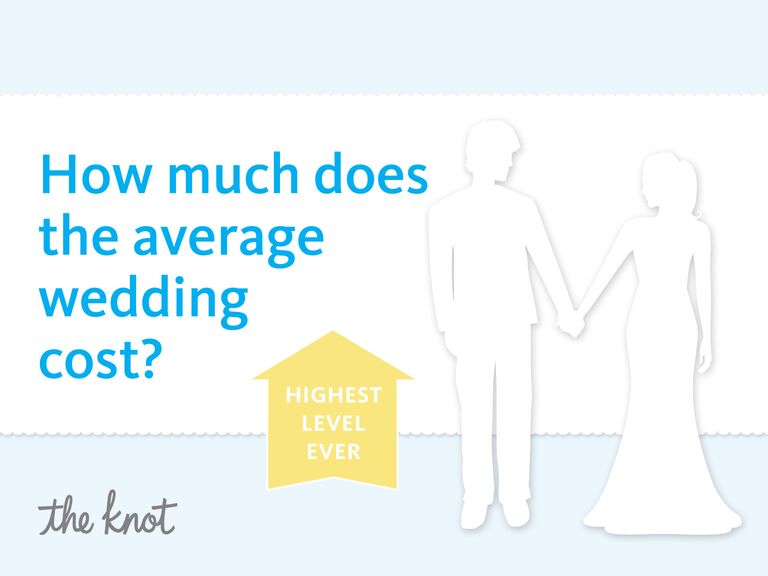 We just crunched the numbers and according to The Knot 2014 Real Weddings Study, the average cost of a wedding is at a national all-time high -- at $31,213.
The Knot started tracking the average cost of a wedding in 2006. Since then, let's just say that the national average wedding cost has seriously grown. In fact, six years ago, the average wedding cost was $27,882. That's a $3,000-plus difference!
Before you gasp because that number sounds really high, or groan because your wedding will cost far more, you have to keep in mind that this is an average. So depending on your zip code (New York City is going to run you three times more than, say, Kansas City, Missouri), that number may be higher or lower.

Now here's the really interesting part: While the overall wedding budget has gone up, the average number of guests at a wedding has gone down. Today, the average guest list size is 136. That's down from 149 in 2009. In other words, couples are spending more money per guest on their weddings. So what are couples spending the most money on for their wedding day? It depends on their priorities. Here, 2014 average wedding costs broken down by reception venue, photographer, florist and more.