7 Romantic Movie Proposals That Will Melt Your Heart
You might need a tissue after watching these proposal scenes.
by Julia Naftulin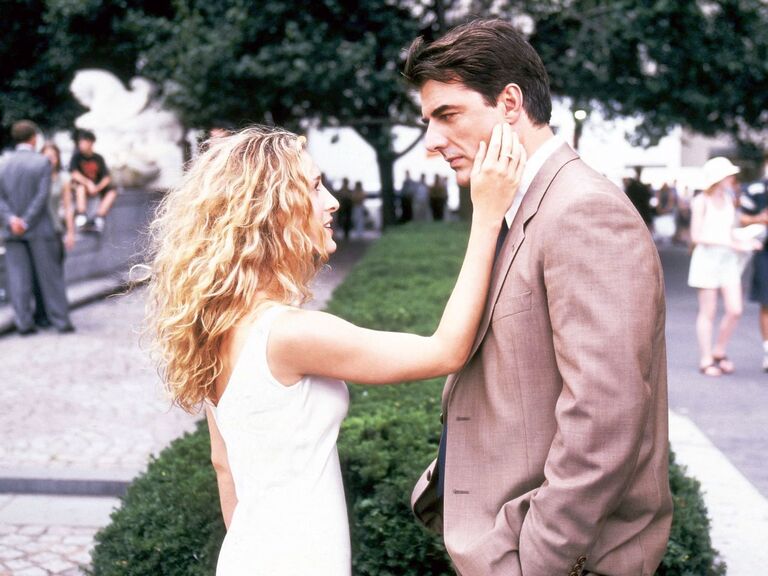 Ever After (1998)
Sometimes, there's nothing better than the sweet sound of "I'm sorry," especially when it's followed with a proposal. Henry presents Danielle with both in this sweet scene, along with her missing shoe.
Runaway Bride (1999)
After leaving multiple fiancés at the altar, it only made sense for Maggie to get on one knee in front of Homer. And her proposal speech might take the cake as our favorite.
The Wedding Singer (1998)
Mile-high proposals are a thing, and Robbie Hart is most likely the one who made them so. (I mean, c'mon, a Billy Idol cameo? So cool.) This musical scene is proposal perfection, especially when the entire flight teams up to help Julia be with her one true love. So, Robbie—can you give us your coat when we get cold?
When Harry Met Sally (1989)
This classic romantic comedy is not only known for its iconic New York City scenery, but also for Harry's swoon-worthy line: "When you realize you want to spend the rest of your life with somebody, you want the rest of your life start as soon as possible." Props to Harry for the flawless delivery.
Sex and the City: The Movie (2008)
Could there have been a better way for Mr. Big to propose to Carrie than in a walk-in closet? Of course not.
A Walk to Remember (2002)
During a night of stargazing, Landon proposes to Jamie in order to fulfill one of Jamie's wishes—to get married in the same church as her late grandmother.
Walk the Line (2005)
Johnny Cash publically proposes to his stage partner June Carter in this emotional scene. Talk about being put on the spot!