The 25 Best Scary Movies to Stream for Date Night
Prepare to be thrilled and chilled to the bone.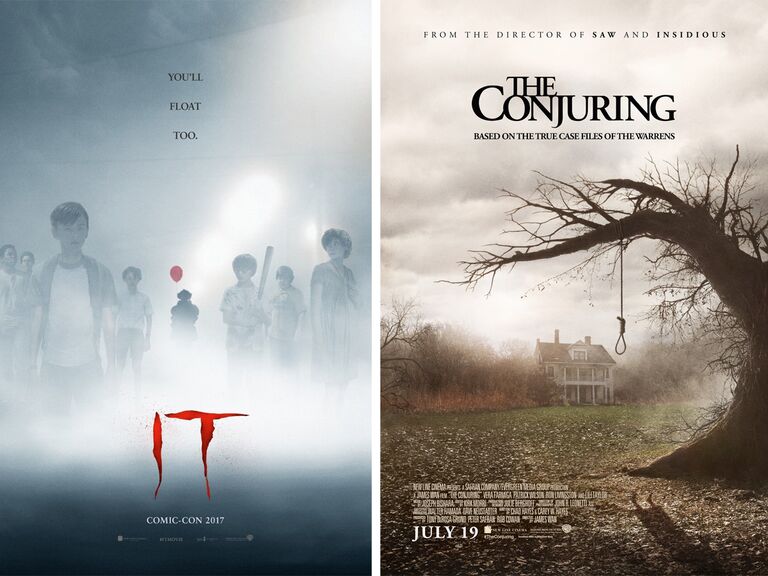 Photo: IMDB
We have included third party products to help you navigate and enjoy life's biggest moments. Purchases made through links on this page may earn us a commission.
Halloween lovers and horror buffs alike can agree that there's something uniquely exhilarating about finding the best scary movies to stream on date night. Whether it's classic Halloween movies, mind-bending thrillers or macabre mysteries, there's nothing like settling in with your S.O. or your besties for an evening of spine-tingling suspense.
With the advent of streaming platforms and an ever-expanding array of digital services, horror movie lovers have a ton of ways to access their favorite terrifying tales. To help you narrow down your next spooky movie marathon, here's a curated list of truly chilling films, including the best of the best from platforms like Netflix, Prime Video, Hulu, Max and Apple TV.
Scary Movies to Stream in this Article:
The Knot's Scary Movie List
Not sure where to start? Try these five no-fail selections. Here are our editor's top picks for the best scary movies to stream this spooky season.
Best Scary Movies on Netflix
Prepare to have your nerves tested by these scary movies, available for streaming on Netflix.
Texas Chainsaw Massacre
Set 50 years after the 1974 horror classic, the new Texas Chainsaw Massacre follows a group of young travelers who stumble upon Leatherface, the infamous chainsaw-wielding killer in a remote Texas town.
Release Date: February 18, 2022 | Watch Trailer
Ouija: Origin of Evil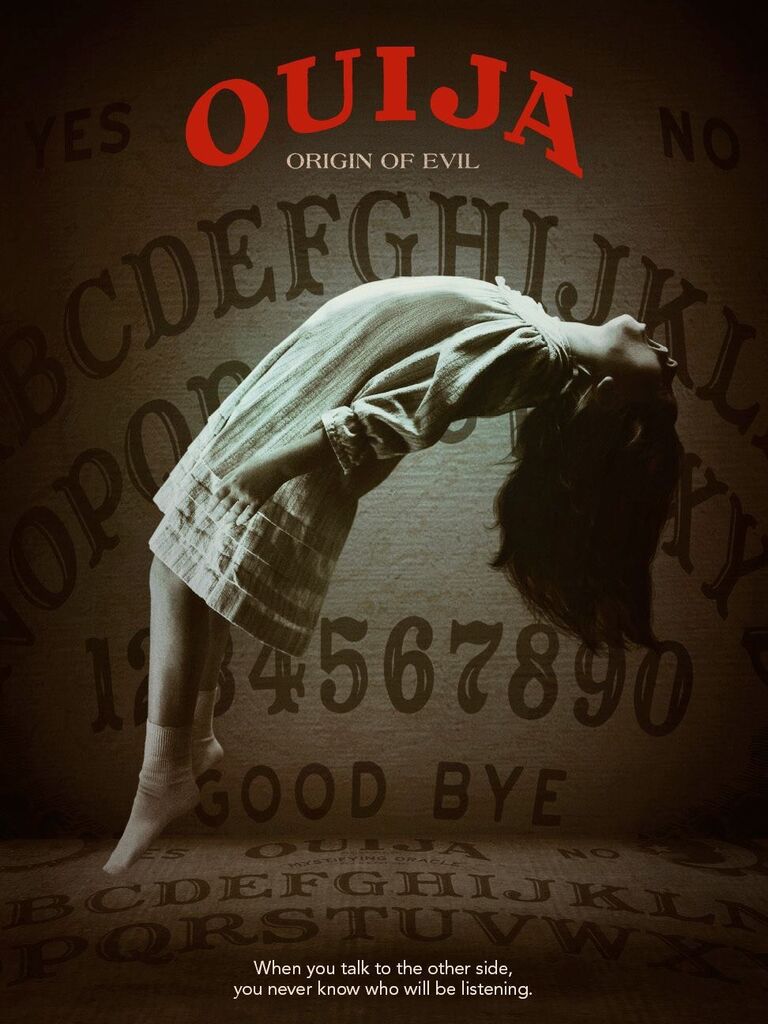 This scary Netflix movie follows a family who accidentally summons sinister entities into their home using a Ouija board. As the paranormal activity escalates, they must confront the forces they've unleashed in order to survive.
Release Date: October 21, 2016 | Watch Trailer
In the Tall Grass
Derived from the novella by Stephen King and Joe Hill, this psychological horror movie on Netflix delves into the eerie tale of a brother and sister who lose their way in a supernatural field of tall grass. Trust us: It's one of the best scary movies on Netflix right now.
Release Date: September 20, 2019 | Watch Trailer
Sabrina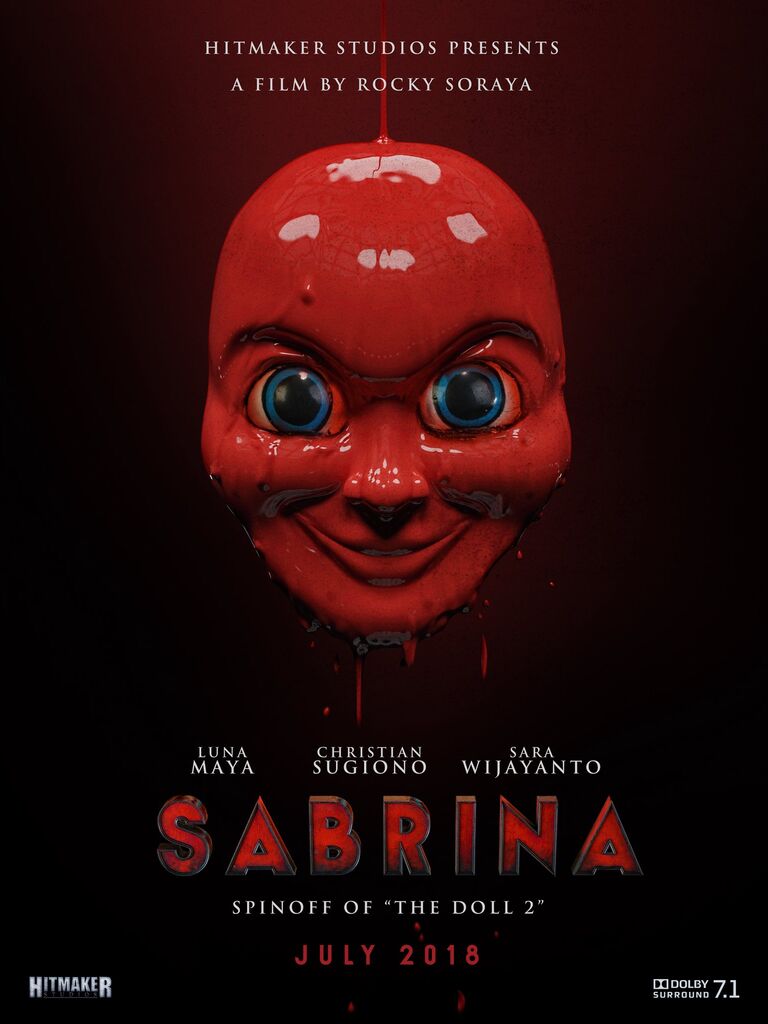 In this Indonesian horror film, a couple's orphaned niece attempts to contact her deceased mother's spirit—which leaves them tormented by a vengeful demon, who possesses a doll named Sabrina.
Release Date: July 12, 2018 | Watch Trailer
Annihilation
Starring Natalie Portman, you can watch this spooky sci-fi movie on Netflix. It follows a team of explorers who encounter bizarre and deadly phenomena within a mysterious and dangerous area called "The Shimmer."
Release Date: February 23, 2018 | Watch Trailer
Best Scary Movies on Amazon Prime
Gear up for a hair-raising cinematic experience with terrifying movies that promise to send chills down your spine. Here are five of the best scary movies to watch on Amazon Prime.
Train to Busan
If you love zombie movies, add this South Korean thriller to your Prime Video watchlist. The story revolves around passengers who become trapped on a train, forced to fight for their lives during a sudden zombie outbreak.
Release Date: May 13, 2016 | Watch Trailer
REC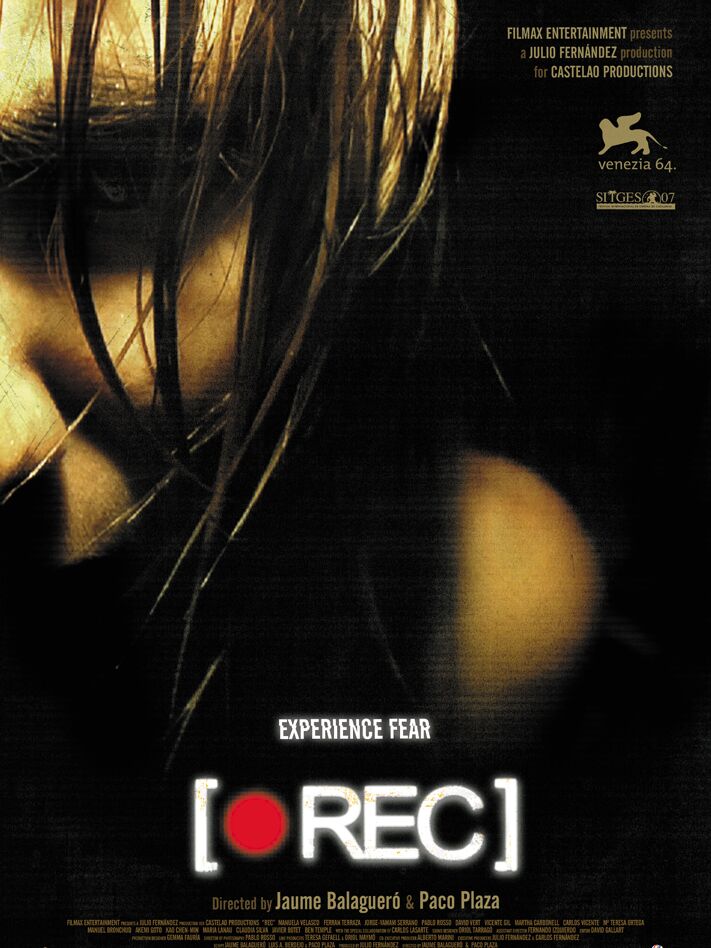 REC is a Spanish found-footage horror film where a TV reporter and cameraman get trapped inside an apartment building during a routine emergency call. As they document the night, they uncover a contagious infection turning residents into bloodthirsty creatures.
Release Date: November 23, 2007 | Watch Trailer
Children of the Corn
Based on Stephen King's short story, Children of the Corn is a classic horror movie that'll make you look at kids a little differently once you've watched it. It's about a young couple fighting to escape a rural town where children have formed an ultra-spooky cult and killed all the adults.
Release Date: March 9, 1984 | Watch Trailer
Night of the Living Dead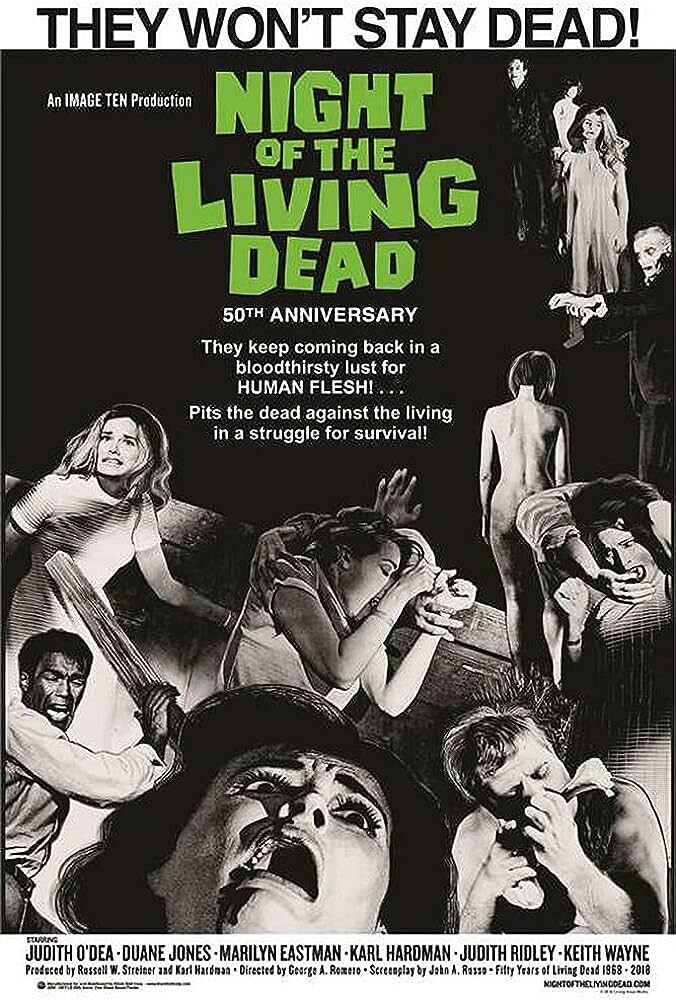 When it comes to zombie movies, Night of the Living Dead is a staple of the genre. If you haven't seen it, it tells the story of a group of people trapped in a farmhouse as they try to survive a nightmarish apocalypse. Trust us: It's one of the best scary movies you can watch on Prime Video now.
Release Date: October 1, 1968 | Watch Trailer
The Fog
Directed by John Carpenter, this 80s horror movie is set in a coastal town where a small community is celebrating its centenary. As inexplicable events begin plaguing the village, an otherworldly fog descends, shrouding the town in mystery, death and the revelation of a dark secret.
Release Date: February 1, 1980 | Watch Trailer
The Shining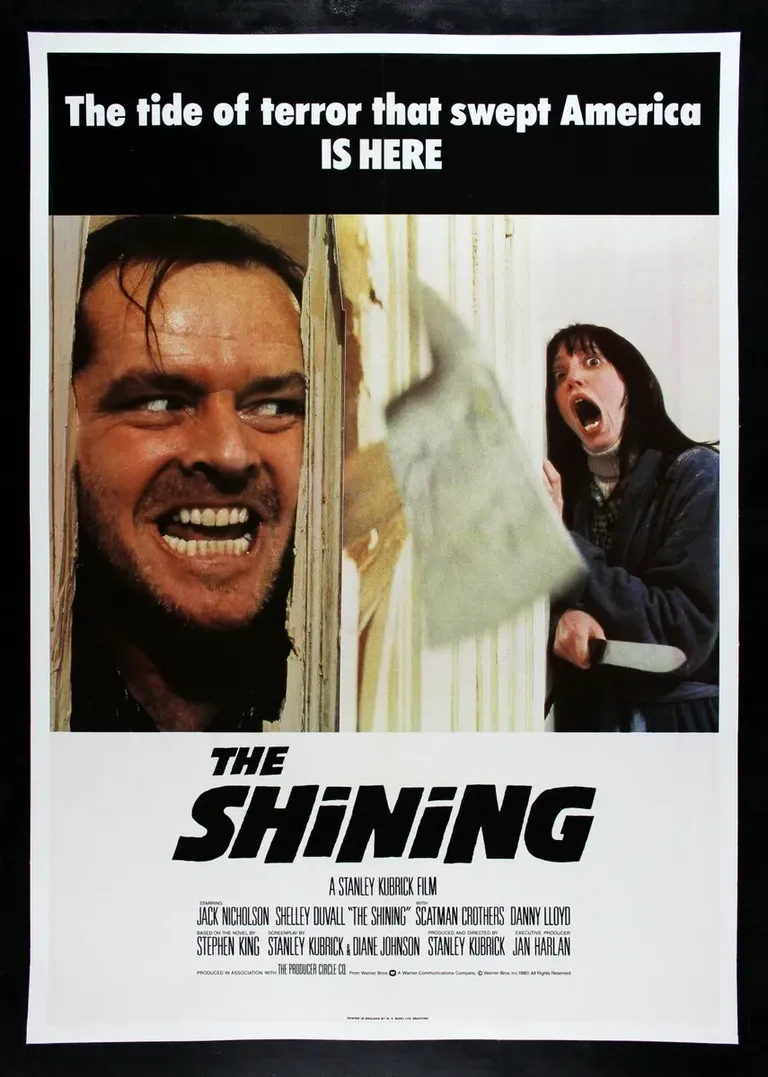 Of all the best scary movies on Amazon Prime, you simply can't go wrong with The Shining. This classic horror movie by Stanley Kubrick is known for its exceptional performances by Jack Nicholson and Shelley Duvall. Based on the horror novel by Stephen King, The Shining takes place in a hotel steeped in horrifying history, where supernatural forces lurk and madness reigns.
Release Date: May 23, 1980 | Watch Trailer
Best Scary Movies on Hulu
If Hulu is your viewing platform of choice, we've got you covered. Dive headfirst into these heart-pounding scary movies available to stream on Hulu.
Parasite
Directed by Bong Joon Ho, this South Korean thriller follows the impoverished Kim family as they manipulate their way into working for the wealthy Park family. Their scheme takes a sinister turn when they discover a hidden secret within the Park household, leading to a series of twists and turns that change their lives forever.
Release Date: October 11, 2019 | Watch Trailer
Alien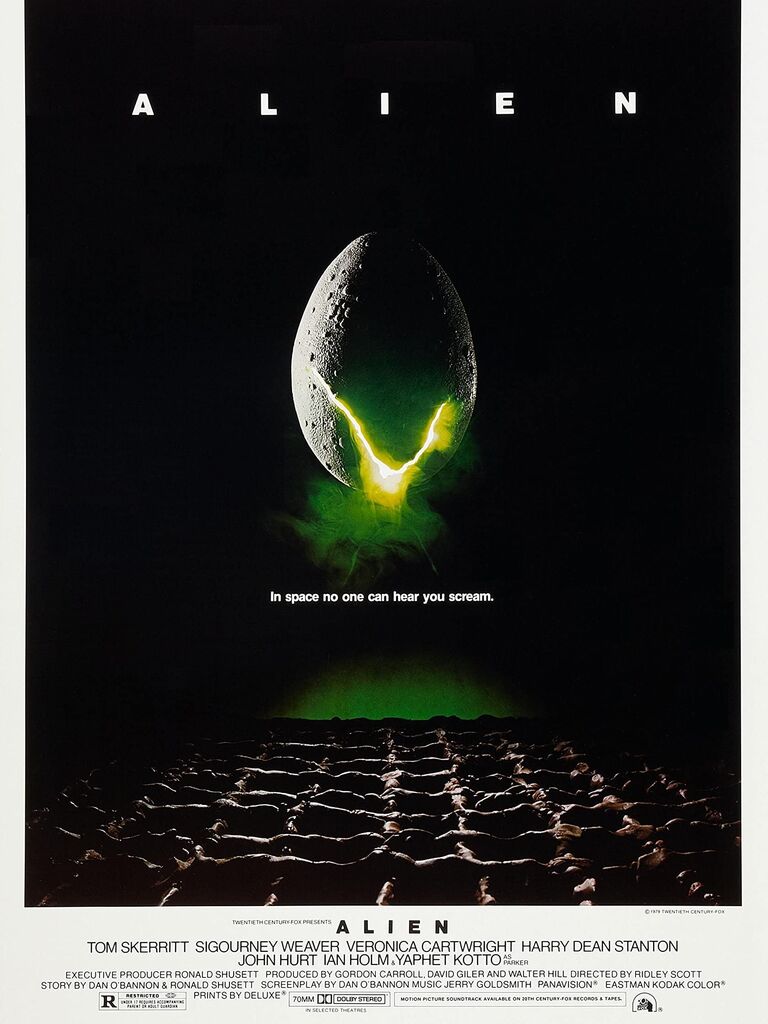 In the 1979 sci-fi horror classic Alien, a spaceship crew responds to a distress signal on a distant planet and encounters a deadly extraterrestrial creature. As they try to survive, they discover the alien's terrifying life cycle and its relentless pursuit to eliminate them. If you and your S.O. can never agree on something to watch, this scary Hulu movie is an ultimate crowd-pleaser.
Release Date: May 25, 1979 | Watch Trailer
The Babadook
Head over to Hulu to watch The Babadook, a psychological horror film about a widowed mother and her young son who are tormented by a supernatural being. As their lives unravel, the film explores the depths of grief, mental health and the horrors that lurk within.
Release Date: November 28, 2014 | Watch Trailer
Barbarian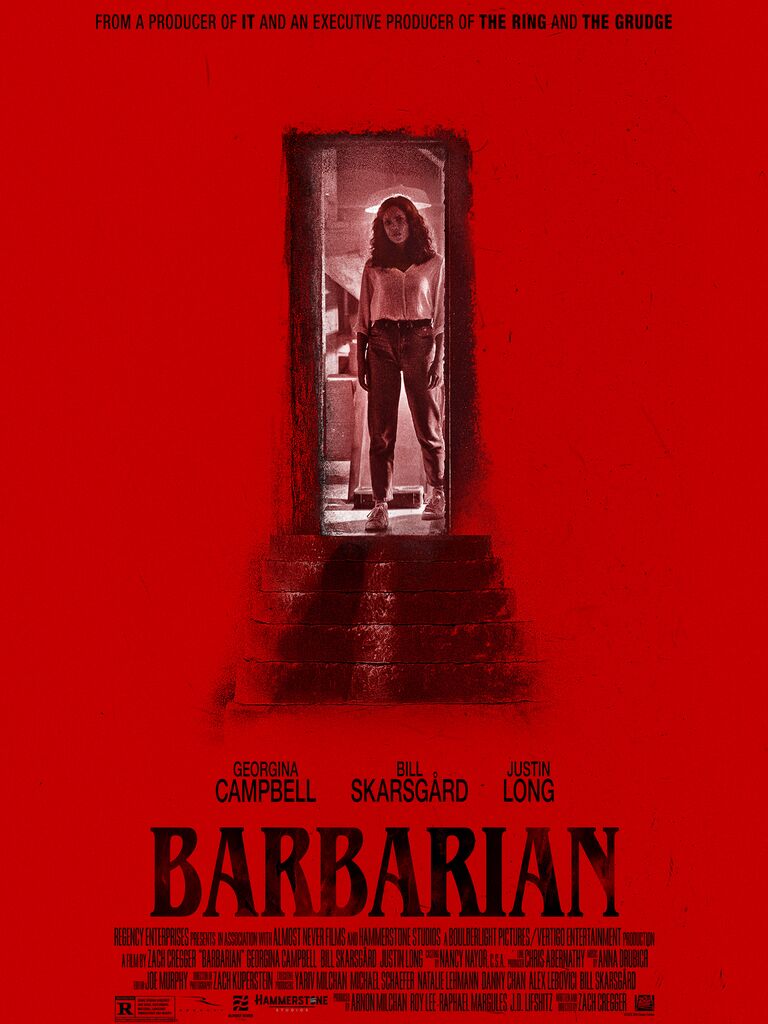 In this haunting modern cult classic, a young woman arrives at her Detroit Airbnb to discover a strange man. Despite her initial reservations, she decides to spend the night, accidentally stumbling upon a nightmarish secret that will have you on the edge of your seat.
Release Date: September 9, 2022 | Watch Trailer
Possessor
If you're looking for scary movies to stream on Hulu, try this thrilling sci-fi horror. It follows an assassin who uses brain-implant technology to take control of other people's bodies for her hits.
Release Date: October 2, 2020 | Watch Trailer
Best Scary Movies on HBO Max
If you want to watch some really scary movies, head over to HBO Max, where you can stream all of these haunting films right now. Don't say we didn't warn you!
The Silence of the Lambs
The Silence of the Lambs follows Clarice, an FBI trainee playing cat and mouse with notorious serial killer Buffalo Bill. Using advice from the incarcerated Dr. Hannibal Lecter, Clarice ventures into the darkest corners of the human psyche as she races to stop the gruesome murders.
Release Date: February 14, 1991 | Watch Trailer
It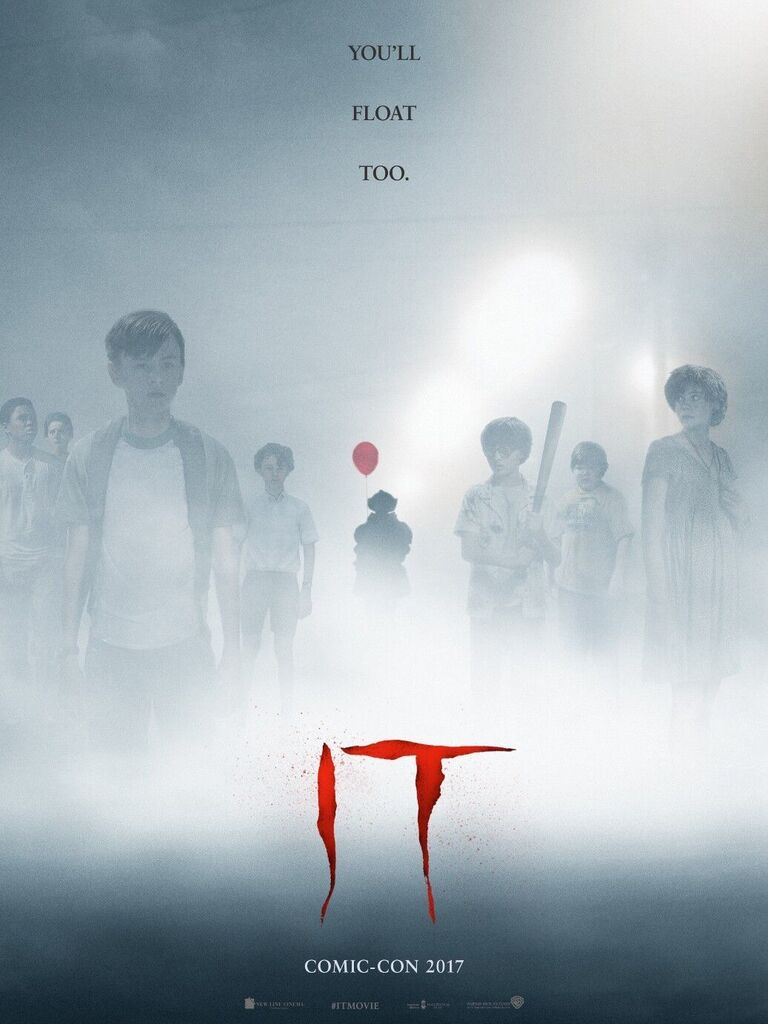 Based on the Stephen King novel of the same name, It centers around a group of kids who encounter an evil shape-shifting entity named Pennywise. Together they confront their deepest fears and try to defeat the horrific creature, expertly played by Bill Skarsgård.
Release Date: September 8, 2017 | Watch Trailer
The Witch
Starring Anya Taylor-Joy, The Witch is a period horror film that takes place in 1630 New England. The film focuses on Thomasin (played by Taylor-Joy) and the unraveling of her family as they confront a supernatural being in the forest surrounding their home.
Release Date: October 18, 2015 | Watch Trailer
The Conjuring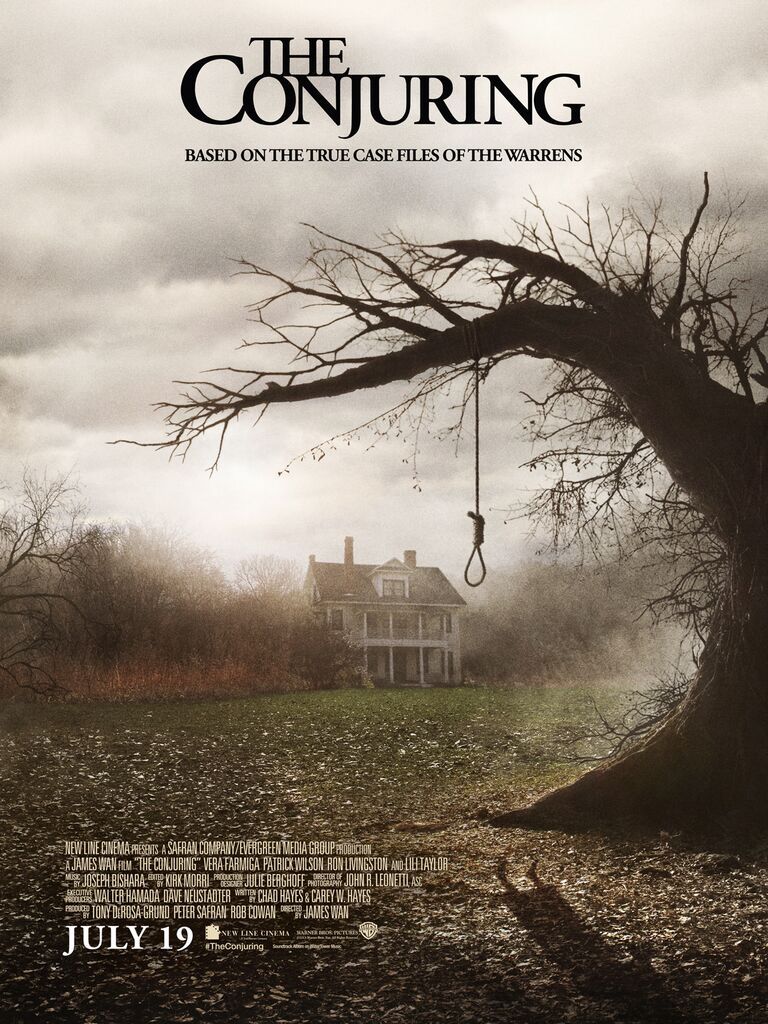 This uber scary movie on HBO Max follows the paranormal investigations of Ed and Lorraine Warren, who are husband-and-wife demonologists. When they're called to help a family experiencing disturbing supernatural occurrences, the Warrens must confront evil spirits that'll scare you silly.
Release Date: July 19, 2013 | Watch Trailer
Best Scary Movies on Apple TV
Looking for even more spooky recs that'll leave you wanting to sleep with the lights on? Brace yourself for the best scary movies that you can stream on Apple TV.
X
In this new 2022 horror movie, a group of actors head to the Texas countryside to make an adult film. When the hosts of their accommodations stumble upon their X-rated endeavors, events take a dark and unsettling twist that are sure to freak you the heck out.
Release Date: March 18, 2022 | Watch Trailer
The Boogeyman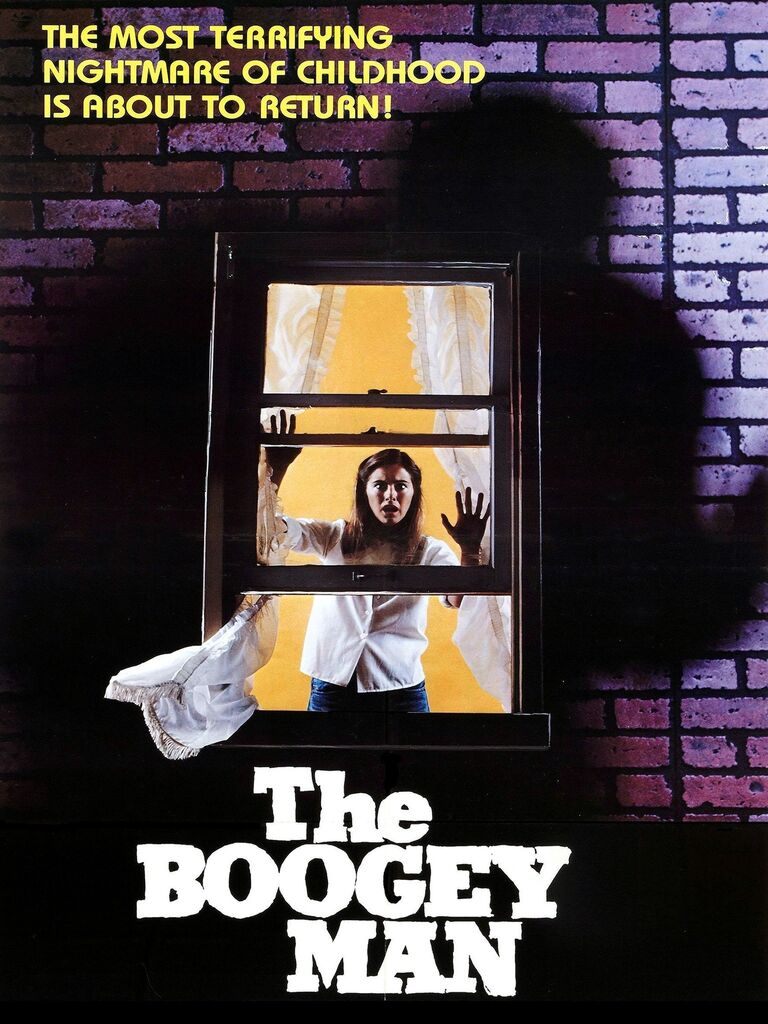 This cult classic horror flick from the 80s follows a family who is haunted by a supernatural entity that manifests through mirrors and glass surfaces. As they grapple with their terrifying experiences, they realize they must confront the vengeful spirit to put an end to it all.
Release Date: November 7, 1980 | Watch Trailer
Beau is Afraid
Ari Aster's latest unsettling movie starring Joaquin Phoenix is a mind-boggling experience. With plenty of Freudian symbolism and themes of generational trauma, the story follows a troubled man who must face all kinds of absurd and eerie events after the sudden death of his mother.
Release Date: April 21, 2023 | Watch Trailer
Malignant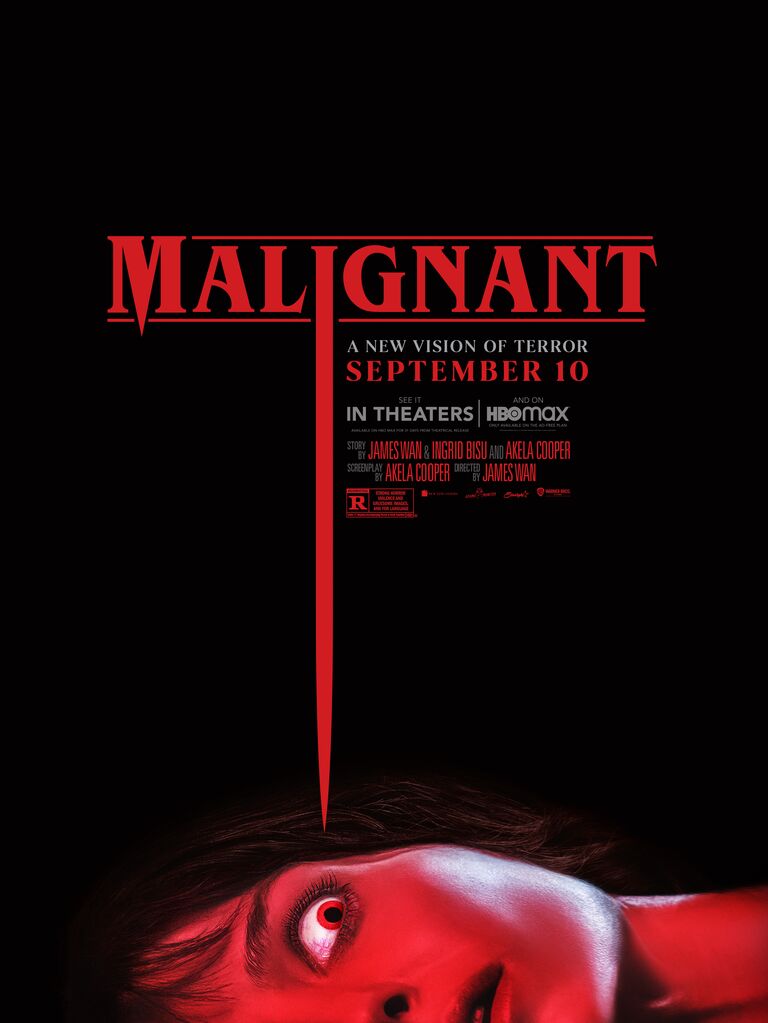 Filled with unpredictable twists and turns, Malignant is about a woman plagued by violent visions of murders. As these visions become increasingly disturbing and real, she discovers a menacing connection between her past and the brutal crimes unfolding in her present.
Release Date: September 10, 2021 | Watch Trailer
Hereditary
Hereditary is a seriously spooky horror movie on Apple TV. Directed by Ari Aster, this internet-favorite explores the devastating impact of inherited trauma. The story revolves around members of the Graham family, who are haunted by disturbing and increasingly terrifying occurrences—which include some unsettling imagery. (Consider this your official warning…watch if you dare!)
Release Date: June 8, 2018 | Watch Trailer