Blake Lively Accidentally Burned Her Wedding Dress!
by Ivy Jacobson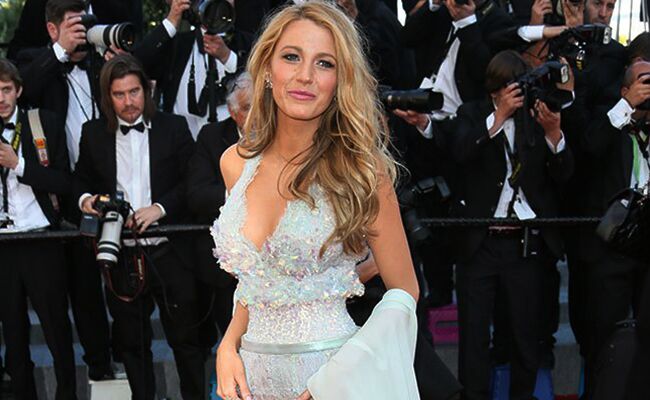 It's hard to imagine there's a part of Blake Lively's wardrobe that isn't 100-percent perfect — especially her couture Marchesa wedding dress — but in Vogue's August issue, the actress reveals that her gown was met with a sad fate during her and Ryan Reynolds's 2012 wedding reception.
"I get really frustrated when something goes wrong," Blake says. "For example, my wedding dress. Florence Welch was singing at the reception, and they brought out these sparklers, and I'm watching her sing. I look down and my wedding dress has a big burn mark from one of the sparklers. Right on the front! And it was just so heartbreaking to me."
She continues:
"And later, my dress was hanging up and Ryan said, 'Isn't that beautiful?' I said, 'What?' And he pointed to the burn. My heart just stopped, because it was such a sensitive little subject. And he said, 'You'll always remember that moment with Florence singing and the sparklers. You have that forever, right there, preserved.' Now that's my favorite part of the dress."
Aaaaand now that's one more reason why we're in love with Ryan Reynolds — a man who sees beauty in the tiny imperfections. Swoon. But he's right — when you have Florence Welch singing to you and your gorgeous husband at your gorgeous wedding and you're wearing Marchesa, you kind of can't be too mad.
Want more? Right here!
> Shop these 10 gorgeous bridal headbands
> 5 amazing hanging wedding cakes