Read the Stories Behind Our Favorite Celebrity Engagements
Find out the sweet details behind these world-famous proposals.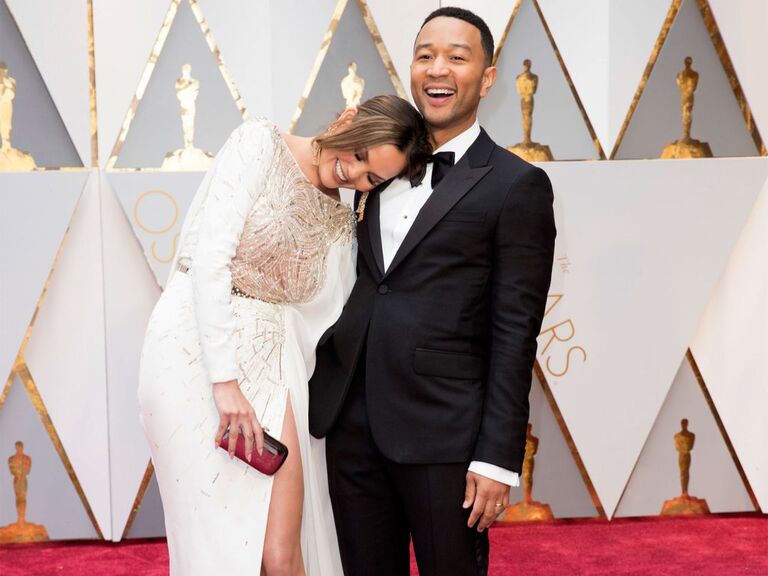 ABC/Tyler Golden
They said "I do," and we can't get enough. We'll never tire of reading about our favorite celebrity engagements—especially when they're accompanied by a sweet proposal story. Whether they're unexpected surprises or flashy spectacles, Hollywood's A-listers know a thing or two about planning an epic marriage proposal.
From Kanye West's over-the-top production for Kim Kardashian to George Clooney's romantic dinner for Amal Alamuddin, the stories behind these celebrity engagements will make your heart melt (and you might feel a little jealous that you weren't there to witness the action). Below, we round up all of our favorites.
Jennifer Lopez and Alex Rodriguez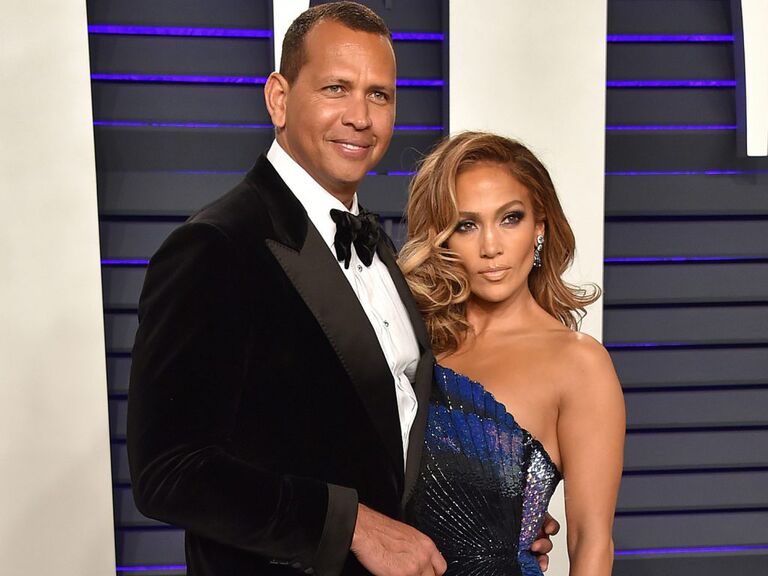 It was one of the most buzzworthy celebrity engagements of 2019. After dating for two years, Jennifer Lopez and Alex Rodriguez got engaged on March 9 with a swoon-worthy oceanside proposal. The former Yankees player later opened up to Jimmy Fallon about the sweet moment and his dedication to making it perfect. "I planned it for about six months and it was on a beach in the Bahamas," he explained on The Tonight Show. "I had the ring, but what was interesting is… I rehearsed three days in a row." In fact, he even got his assistant to help out with day-of logistics. "I wanted the sunset to be perfect," he said.
Just after the engagement, the power couple shared photos of the the 15-carat engagement ring (and the glowing sunset). "She said yes," A-Rod captioned the post.
Prince Harry and Meghan Markle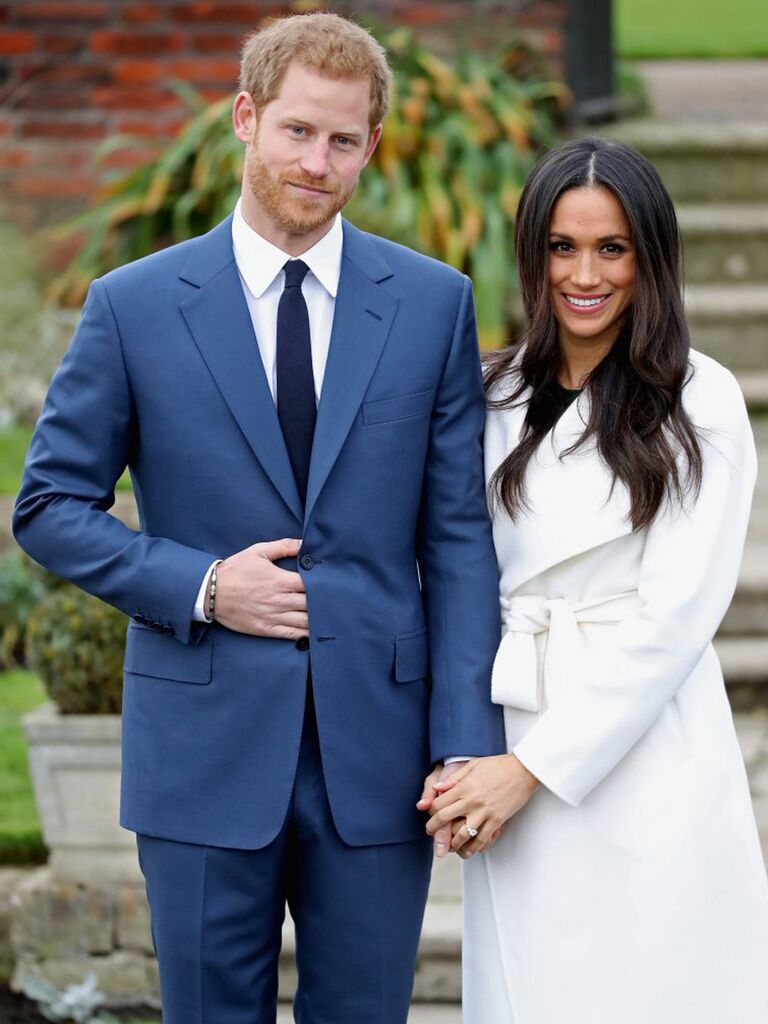 Prince Harry and Meghan Markle's royal wedding in 2018 was a worldwide spectacle, but their engagement was a private moment. The couple shared the inside details with BBC in 2017, calling the evening "just a standard, typical night for us." As they were roasting a chicken (or, "trying to roast a chicken," according to Prince Harry), the royal popped the question to his girlfriend of over a year. "It was just—just an amazing surprise, it was so sweet and natural and very romantic," Markle revealed. "He got on one knee."
The future Duchess was so excited that she could hardly wait until the prince was done proposing to give an answer. "I was like, 'Can I say yes now?'" she shared.
"It was a really nice moment, it was just the two of us and I think I managed to catch her by surprise as well," the Duke of Sussex added.
Idris Elba and Sabrina Dhwore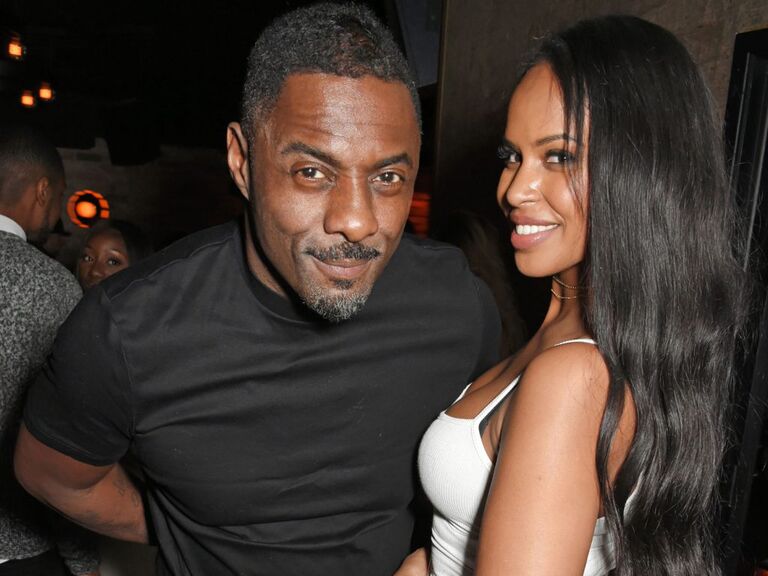 A movie brought actors Idris Elba and Sabrina Dhwore together, and it also inspired their engagement. The duo first met while filming The Mountain Between Us in 2017. Then on February 12, 2018, Elba proposed to his girlfriend in front of a crowd at Rio Cinema in London just before the directorial debut of his film Yardie.
John Stamos and Caitlin McHugh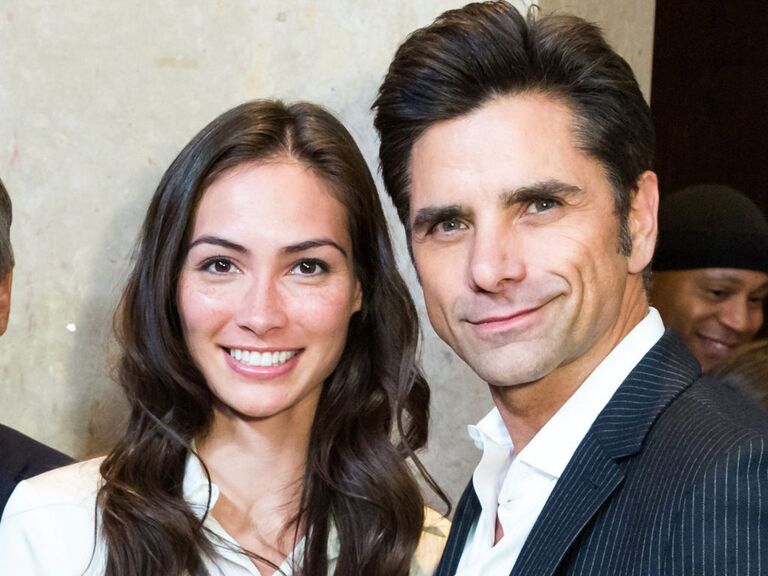 For Disney lover John Stamos, a fairytale-themed proposal was a must. In October 2017, the Full House alum took his then-girlfriend Caitlin McHugh to Disneyland, where he surprised her with a short movie by Disney and Pixar films. At the end of the personalized reel, a modified clip from The Little Mermaid encouraged Stamos to "just ask the girl."
The couple announced the news by sharing a custom sketch of them in front of Sleeping Beauty Castle, with Stamos writing, "I asked… she said yes! …And we lived happily ever after."
Ciara and Russel Wilson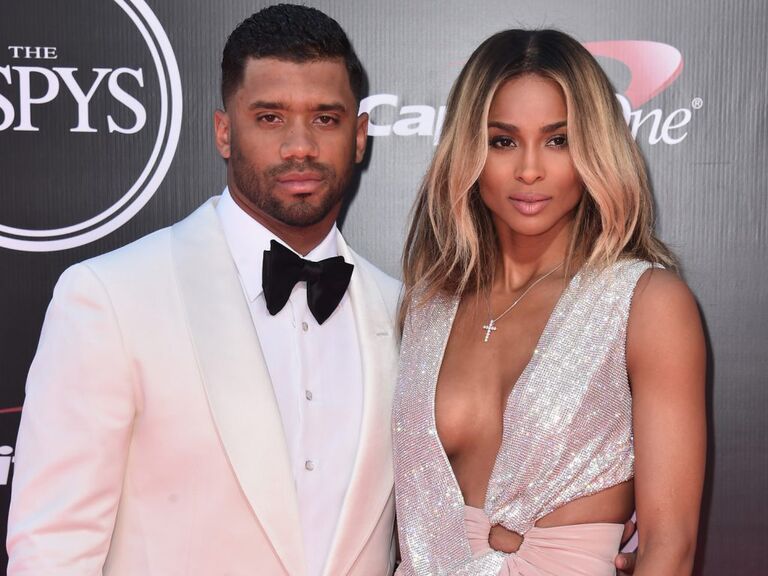 NFL quarterback Russel Wilson went all out for his proposal to singer Ciara. He planned a "travel roulette" for his future wife, giving her a list of 30 countries to guess where they were traveling in March 2016. They ended up at an exclusive resort in Seychelles, where he asked his love to marry him.
"She said Yes!!!" he captioned an Instagram video about the proposal. "Since Day 1 knew you were the one. No Greater feeling #TrueLove."
Samira Wiley and Lauren Morelli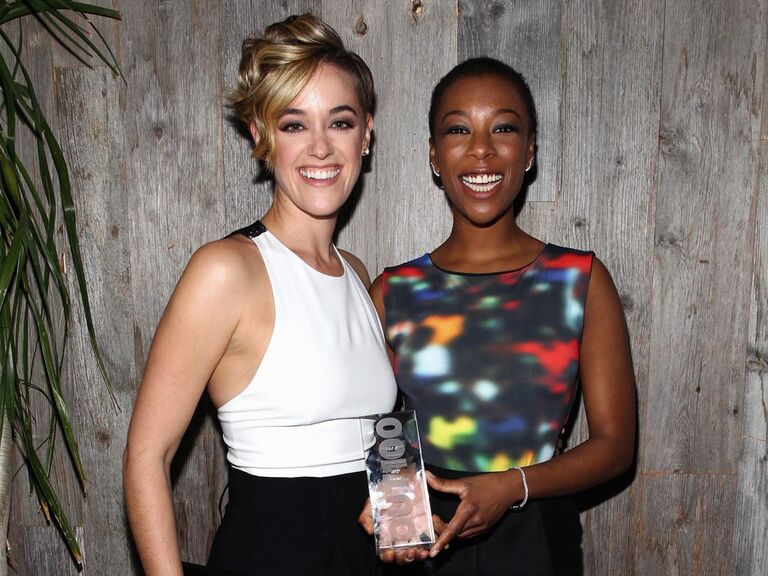 Actress Samira Wiley and writer Lauren Morelli first met on the set of Orange is the New Black in 2012. Their friendship eventually blossomed into a relationship, and Morelli planned a private surprise proposal for her girlfriend in 2016. "We'd planned this weekend in Palm Springs," Wiley explained to Out Magazine. "I'm pretty laid-back; if it's five in the afternoon and Lauren wants to beat the traffic, I'm just hanging around. That day, I wanted to be good and get my packing done. She got home and was just not ready to go, and I was confused."
Morelli asked to sit down on the couch, where she pulled out an engagement ring box. "Lauren has been married before, so I wanted her to tell me she was ready, [for] her to be the one to propose," Wiley added. "I didn't know she was as ready as she was. I was completely shocked. I was crying uncontrollably and kept backing away from her. I asked her after, 'Who knows about this?' And she said, 'Oh, everyone. Your parents know.' We didn't tell anyone else for a few days. That was really important to us–to have some time where it was just ours."
Sofia Vergara and Joe Manganiello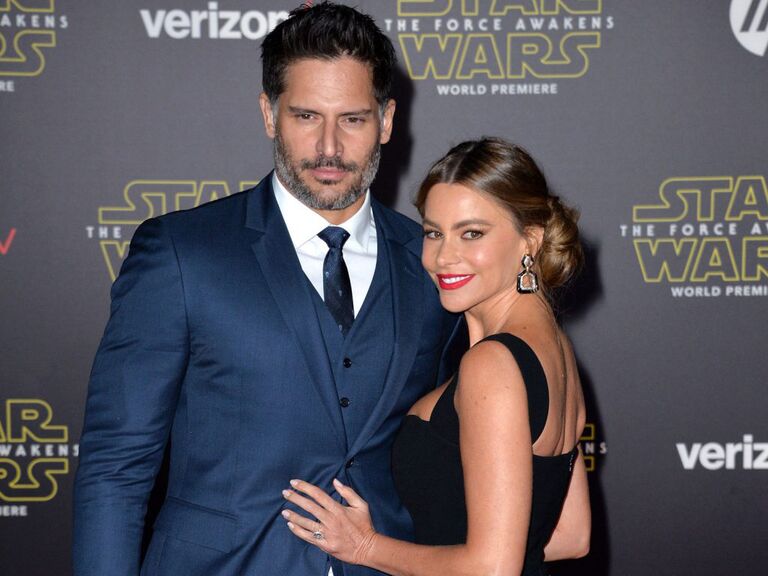 Actor Joe Manganiello's proposal to Sofia Vergara wasn't just romantic—it was also bilingual. When the Magic Mike star popped the question while on vacation in Hawaii in December 2014, he used Vergara's native language to express his love. "I had a big speech in Spanish, and that's what I was nervous about," he explained on an episode of Live with Kelly and Michael. "The last thing you want to do is, like, mess up the Spanish on the proposal to the Colombian woman."
He continued, "I wasn't nervous that she was gonna say 'No.' I was pretty confident in that. You only get one chance to do it, and if you're gonna do it, you gotta do it right, so there's a lot of planning that goes into it."
While the actor didn't reveal everything he said to his now-wife, he did share one line from the proposal: "Eres mi todo," which translates to "You are my everything."
George Clooney and Amal Alamuddin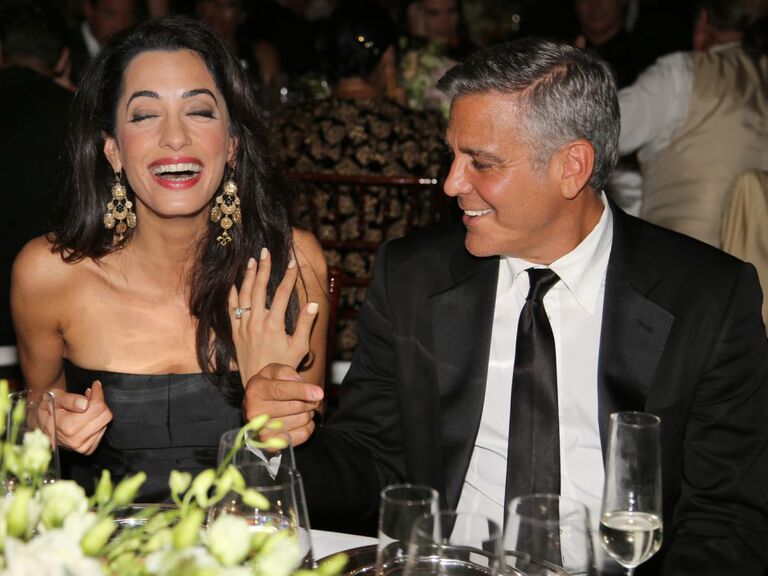 On April 28, 2014, George Clooney asked this then-girlfriend, human rights lawyer Amal Alamuddin, to be his wife—but the ordeal took longer than he expected. The proposal came during a night at home, complete with a pasta dinner prepared by Clooney. After lighting candles and toasting with champagne, the Oscar-winner got down on one knee and presented his love with a 7-carat emerald-cut ring.
"I had a playlist with my Rosemary [Clooney] songs on it and I was waiting for this song, 'Why Shouldn't I?'" Clooney recalled to The Hollywood Reporter. "It's a really good song about why can't I be in love? And it played, and she's like, 'Holy s—!' And she just kept staring at the ring, going, 'Oh, my God.' It was 20 minutes of me on my knee, waiting for her to say yes, because she was so shocked."
Kanye West and Kim Kardashian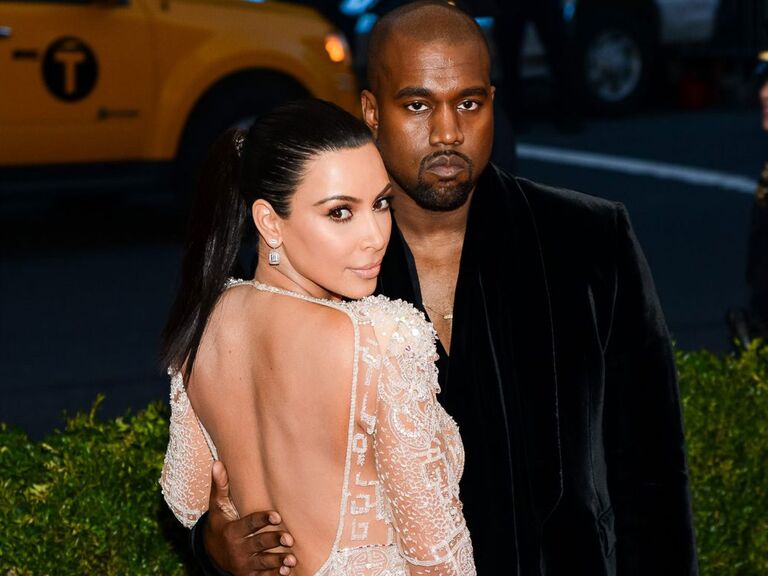 Kanye West's 2013 proposal to Kim Kardashian will go down as one of the most extravagant celebrity engagements… ever. The rapper took his future wife to San Francisco's AT&T Park, where a live orchestra was playing his own music in front of a Jumbotron that read "Pleeease marry meee!!!" The entire moment was captured on Keeping Up With the Kardashians, as well as their 2014 nuptials in Florence, Italy.
Dwyane Wade and Gabrielle Union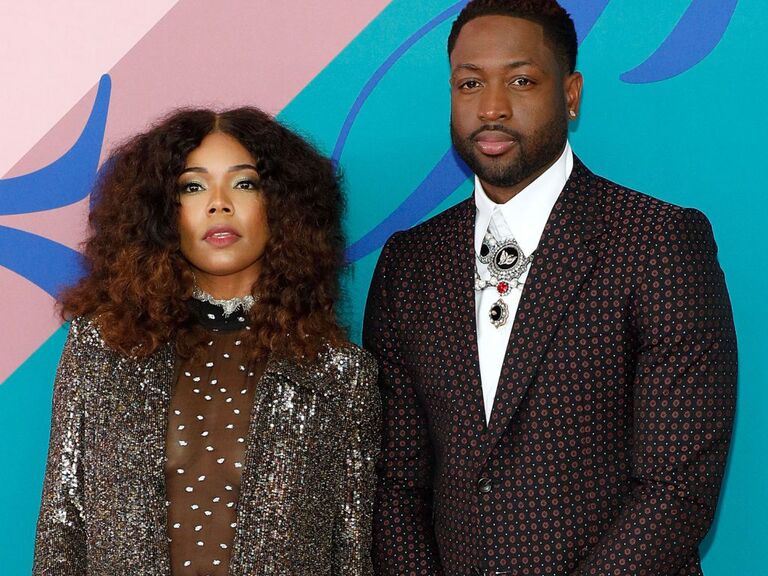 Dwyane Wade's proposal to Gabrielle Union was a family affair. Back in 2013, the NBA star asked the actress to marry him with the help of his two sons and his nephew. During an appearance on Live with Kelly and Michael, Union shared the details of the sweet engagement. "I was completely surprised. Him and the boys planned it completely, as a family," she explained. "We were just gonna spend the day together, having a little quality time, went to brunch, I'm clueless."
Once they arrived at their home, which was under construction, the kids asked to give a presentation. "Me and D turn around and they're like, 'OK, now!'" she continued. "And they're holding signs that say, '... Will you marry us?' But the thing is, they ask me all the time, so I was like, 'Oh, this is embarrassing! Now they've made signs!'" she said. "I turn to D like, 'Here we go!' and he's down on one knee."
Chrissy Teigen and John Legend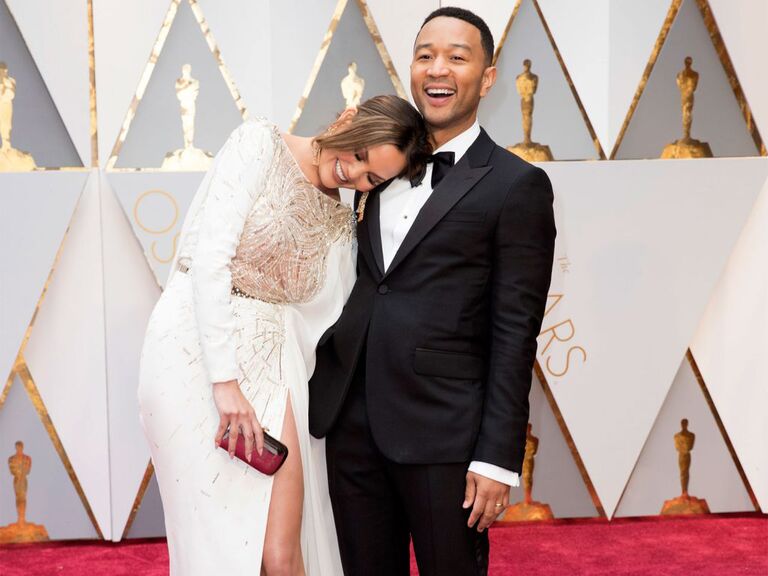 Chrissy Teigen ironically first met John Legend on the set of his 2007 music video "Stereo," where she played his love interest. While they shared an immediate spark (she spent the night at his hotel room once filming wrapped), they didn't become an item until later in the year when they traveled to Lake Como, Italy. Then, after four years of dating, Legend proposed to Teigen on a trip the Maldives in 2011—but a snafu in the airport almost foiled his plan.
"[The ring] was in my carry-on bag going through airport security, and security wanted to look through my bag and they wanted to look in that particular box," the Grammy-winner said during an appearance on Oprah's Next Chapter in 2013. "And Chrissy was standing right next to me and I was, like, 'Oh, my God. I've hid it so well this whole time. Now as we're just about to get to the Maldives she's going to find out I have a ring in this box and it's going to ruin the surprise and I'll have to get on my knees in the airport.'"
Luckily, all mishaps were avoided. "We get to the Maldives and he had planned this beautiful Christmas," Teigen explained on an episode of FABLife. "He knows how much I love Christmas… And this waiter comes out with a silver dome for dessert… So he opens up the dome and a ton of arugula falls out and then I kind of fish in it… And I see the little box and then you know, your heart stops and you get so excited."
She added, "There was no big grand speech or anything. I think it was just very lovely and sweet."
Neil Patrick Harris and David Burtka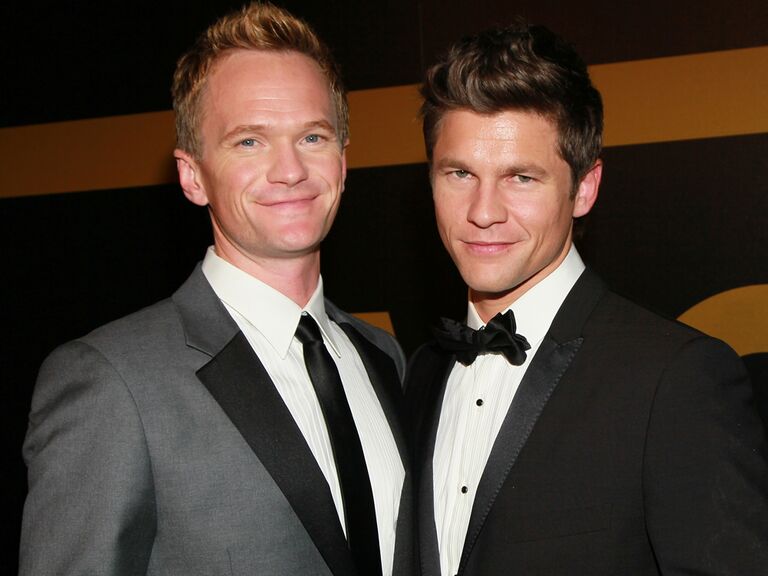 In an essay for Out Magazine, Neil Patrick Harris and David Burtka shared the story of their romance—including their proposals to each other. Burtka first proposed to Harris on the street corner where they first met. "We were on our way to an event at an Indian casino 45 minutes out of town in a limousine, and David wanted to stop for some reason that I didn't quite get," he wrote. "I thought he wanted to get some booze or something. And then he got on one knee and proposed, and I was so freaked out by it that I said, "Yes," but I didn't know what it meant. He continued, "Then I got the ring and loved it, and a year later on Valentine's Day, I proposed to him in Santa Monica."
The couple kept the news of their engagement under wraps until the Marriage Equality Act passed in New York in June 2011.
Prince William and Kate Middleton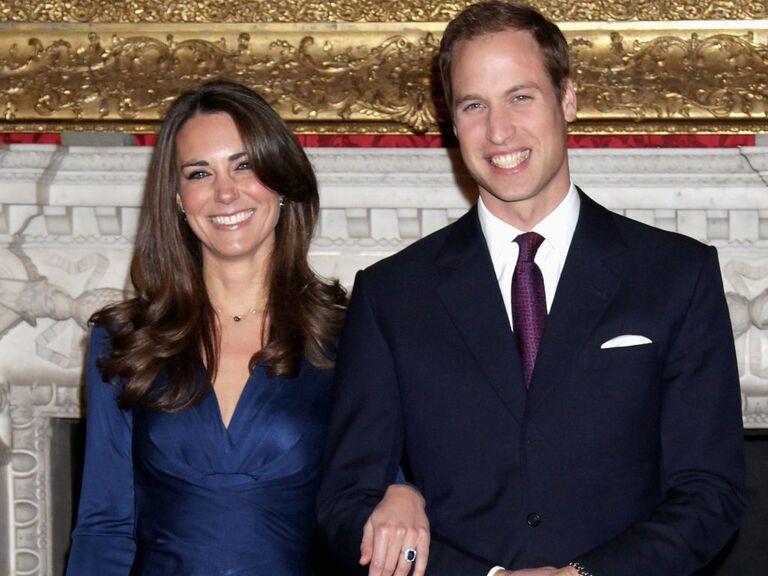 Of all the celebrity engagements of the decade, Prince William and Kate Middleton's was one of the most anticipated. After dating for eight years, Prince William wanted to pop the question in a meaningful location, and their trip to Kenya in October 2010 proved to be the perfect backdrop. "I regularly daydream," he explained to CNN. "Africa is definitely one of the places I go to. It does completely settle me down. [Kate] understands what it means to me being in Africa, and my love of conservation."
What's more, the prince wanted to propose with a sentimental jewel—so he selected a sapphire from his late mother, Princess Diana's collection as a "way of making sure my mother didn't miss out on today and the excitement." After three weeks of carrying the ring around in his backpack, he proposed while they were on vacation. "I didn't really plan it that far in advance," he added. "I just knew I wanted it to feel comfortable where I did it."
Gisele Bündchen and Tom Brady
For NFL star Tom Brady, not even an injury could hinder his proposal to model Gisele Bündchen. In Vogue's infamous 73 Questions interview, the Brazilian model was asked about the most romantic thing her husband ever did for her, and she shared new details about their extravagant engagement in late 2008. "When he proposed to me, he made up this whole story [about] how my apartment was flooding," she shared. "And I ran over there to try to fix the situation. When I got there, the whole apartment had candles and rose petals, and then he went down on his knees to propose."
At the time, Brady was recovering from a torn ACL (and Bündchen wasn't happy about him being on his knees). "And I'm like, 'Get up,' 'cause he just had surgery and had three staph infections, I'm like 'What are you doing?!' He's like, 'I gotta go on my knees.' I'm like, 'No, no, no! Get up, please.' So, and here we are."