Everything to Know About Meghan Markle's Wedding Makeup
The former Duchess used Pinterest to plan her look.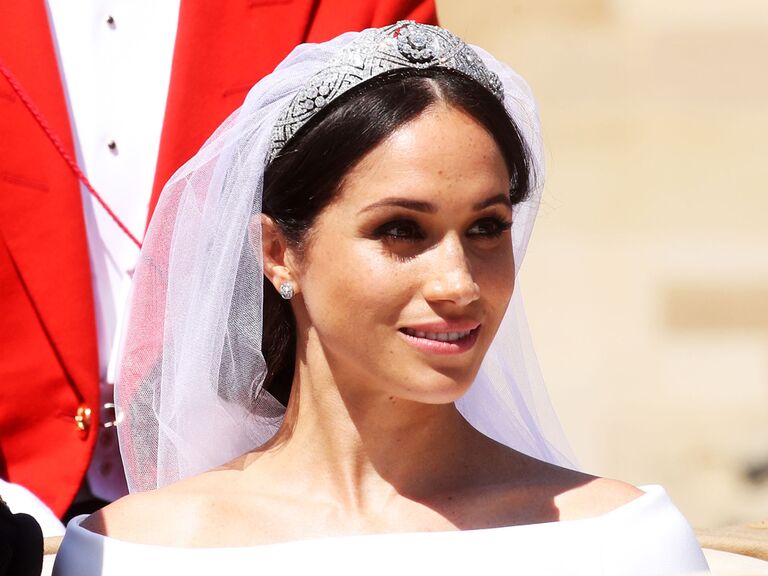 Chris Jackson / Staff / Getty.com
We have included third party products to help you navigate and enjoy life's biggest moments. Purchases made through links on this page may earn us a commission.
While no-makeup makeup beauty looks have become more popular recently (especially thanks to Bridgerton), one celebrity was ahead of the trend. Many A-listers go all out for their day-of glam, but Meghan Markle's wedding makeup was extremely natural—you could even see her freckles through the foundation. The barely-there look inspired many to-be-weds to embrace their natural beauty too. In fact, searches for "freckle-friendly makeup" immediately surged on Pinterest shortly after the wedding.
If you're hoping to steal the style, we broke down everything you need to know about Meghan Markle's wedding makeup. In the most relatable way, the former Duchess used Pinterest to plan her wedding day (stars really are just like us!). While Kate Middleton did her own makeup for her wedding, Markle brought on Daniel Martin, seasoned makeup pro, to flawlessly execute her day-of glam. Psst: Pulling off a no-makeup makeup look can be difficult, so we recommend working with a professional makeup artist to ensure you're 100% confident on your big day. Plus, an added bonus of a subtle makeup look is that it'll show off your gorgeous wedding day outfit (just like it did for the Duchess of Sussex's Givenchy gown). See everything to know about Meghan Markle's wedding makeup, below.
Who did Meghan Markle's wedding makeup?
To ensure her wedding makeup was picture-perfect, Markle enlisted the help of her friend and seasoned makeup artist Daniel Martin. The two met while Markle was working on Suits, and have worked together ever since. Meghan Markle's makeup artist has also worked with celebrities like Chrissy Teigan, Jessica Alba and Michelle Yeoh. He got his start with Pat McGrath but went on to become a Dior ambassador and Honest Beauty's creative color consultant. Currently, he's the Global Director of Artistry & Education at TATCHA. For the royal wedding, Martin used Dior products to achieve Markle's lit-from-within glow.
How much did Meghan Markle's wedding makeup cost?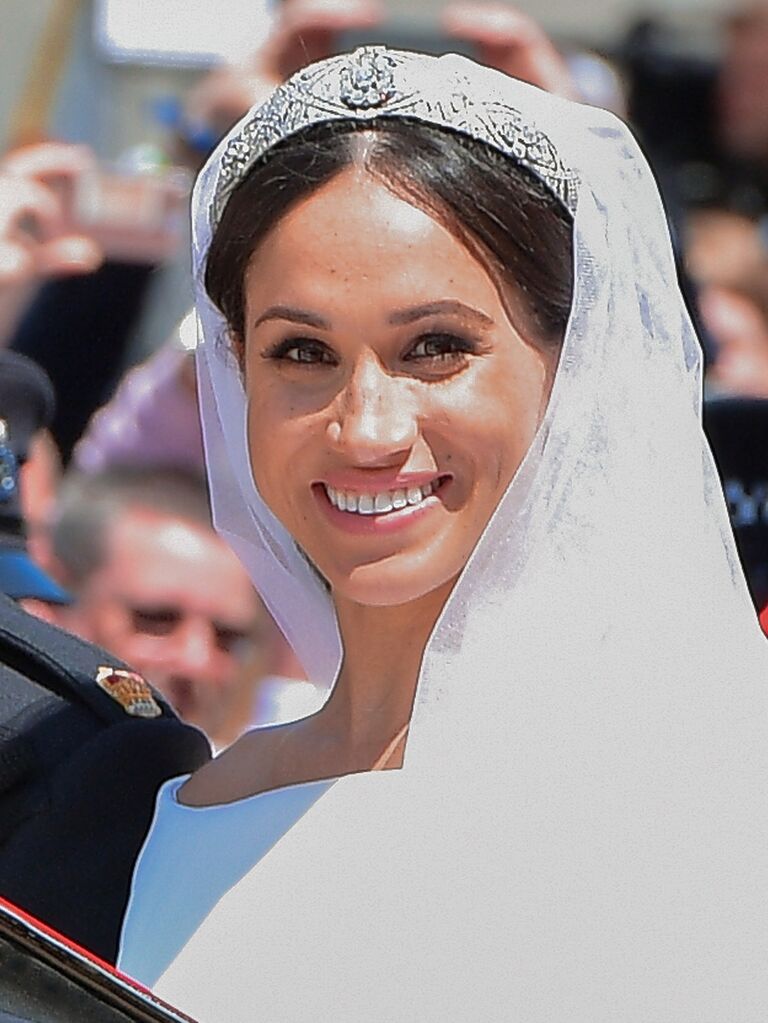 Typically, your makeup artist will bring their own makeup on the actual day. But if there's a product you absolutely love, feel free to bring it with and let your makeup artist know. And if you want to get all the products Martin used on Markle for the royal wedding, we rounded them up below. While there hasn't been total confirmation of all the products Martin used, there are a few we know for sure (plus, we added in additional products to help you achieve a similar look). The makeup artist likely used 10 products total: eight from Dior and two from Honest Beauty. In total, they cost $341.
Meghan Markle's Wedding Makeup: Get the Look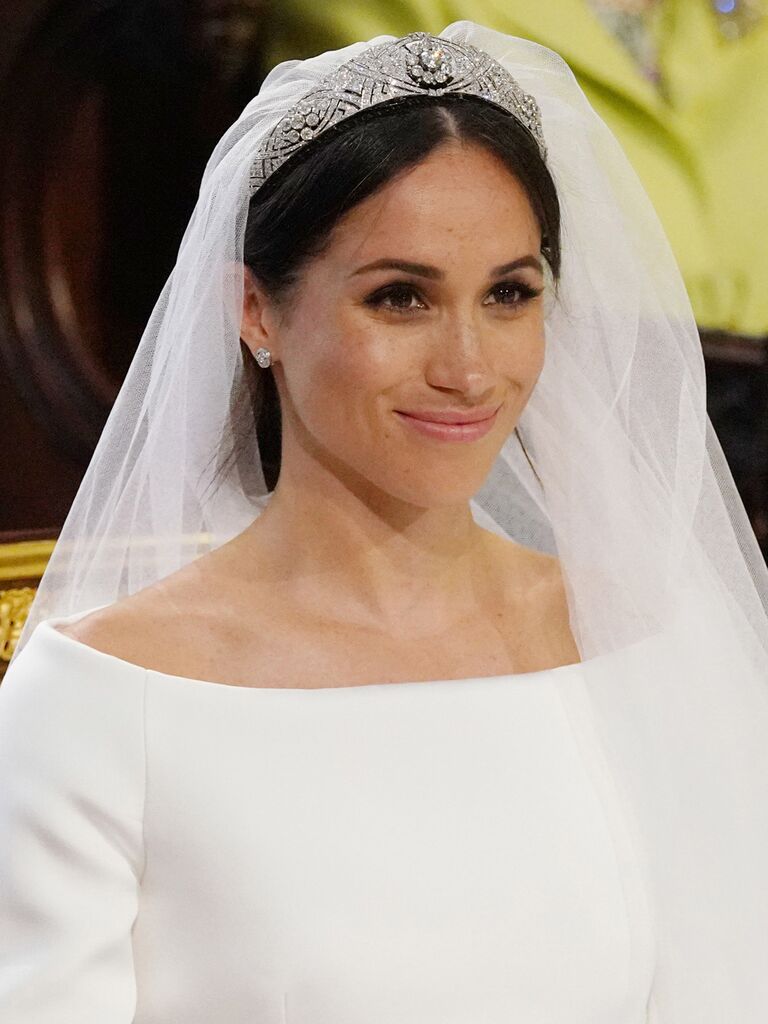 For Markle's no-makeup makeup look, Martin created a natural base, a bronze eye, a sheer blush and a nide lip. See how he created Meghan Markle's stunning wedding makeup (and the beauty products he likely used), below.
Prep the Skin
Since natural makeup looks show off your complexion, spend extra time prepping and caring for your skin. Martin prepped the Suits star's skin with a clarifying toner, a water-based moisturizer and a Korean sunscreen (to protect her complexion from the sun). While Martin didn't reveal the exact products used to prep Markle's skin, we rounded up a few of our favorites you can use for your wedding prep.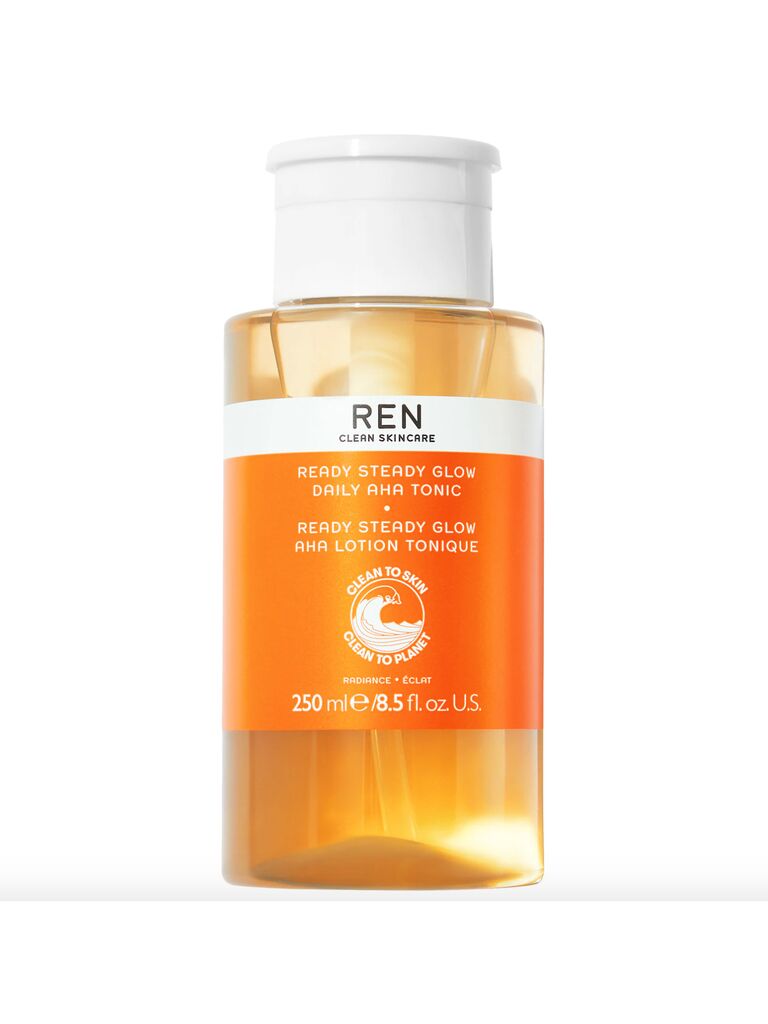 Ren Clean Skincare Ready Steady Glow Daily AHA toner, from $38, Sephora.com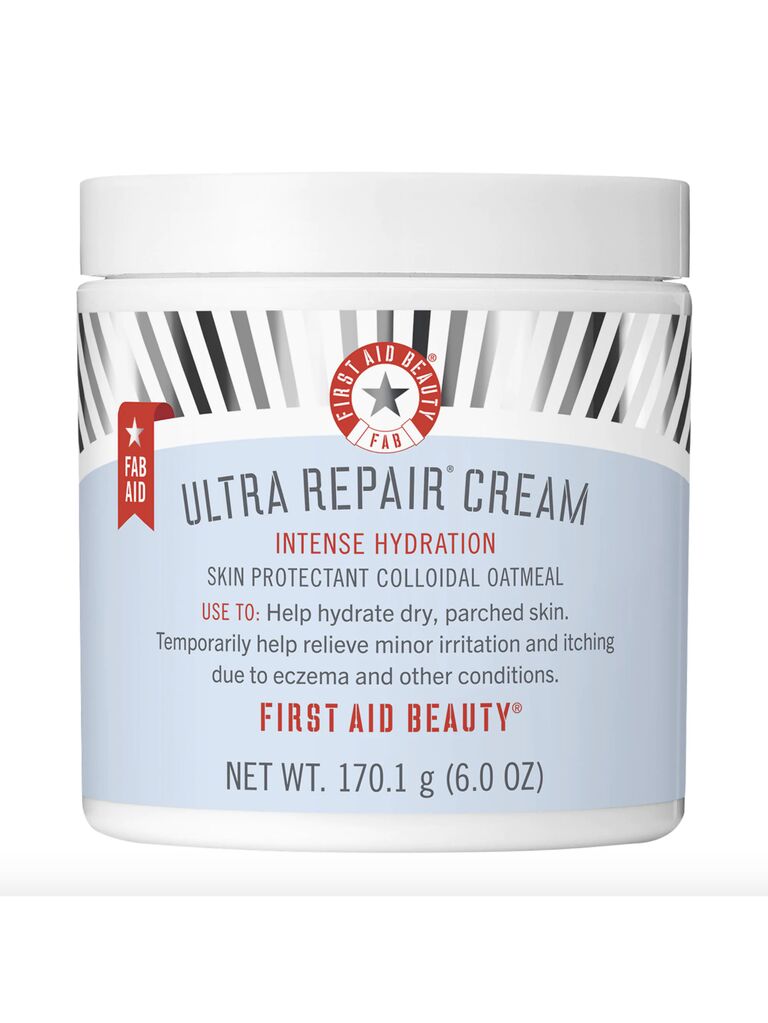 First Aid Beauty Ultra Repair Cream Intense Hydration, from $16, Sephora.com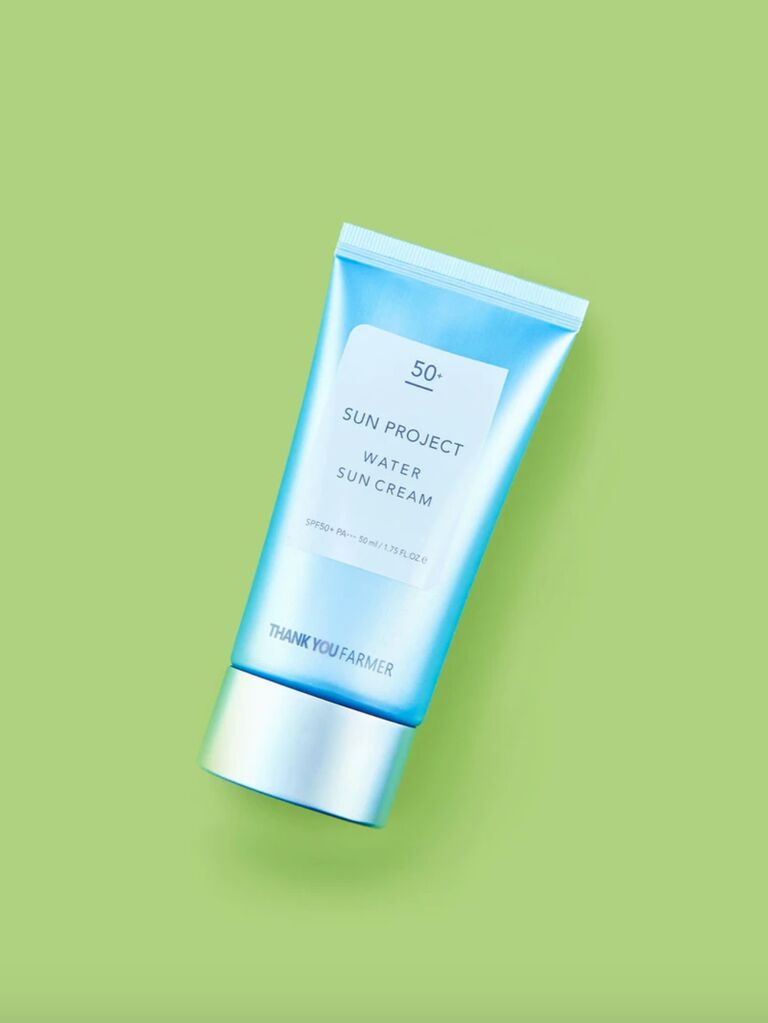 Thank You Farmer Sun Project Water sun cream, $23, SokoGlam.com
Create a Light Base
Next, Martin used Dior Face & Body Foundation, a water-based formula, to even out Markle's complexion. He put a pump on the back of his hand and applied the foundation in the center of her face, buffing outwards with a brush for a natural finish. Pro tip: Apply your concealer (if you want some) after foundation so you can see exactly where you need more coverage. For a subtle sun-kissed look, Martin likely used the Dior Backstage Contour Palette to bronze Markle's face. Martin told Glamour that he only applied powder to Markle's forehead and left the rest so her wedding look would be as dewy as possible.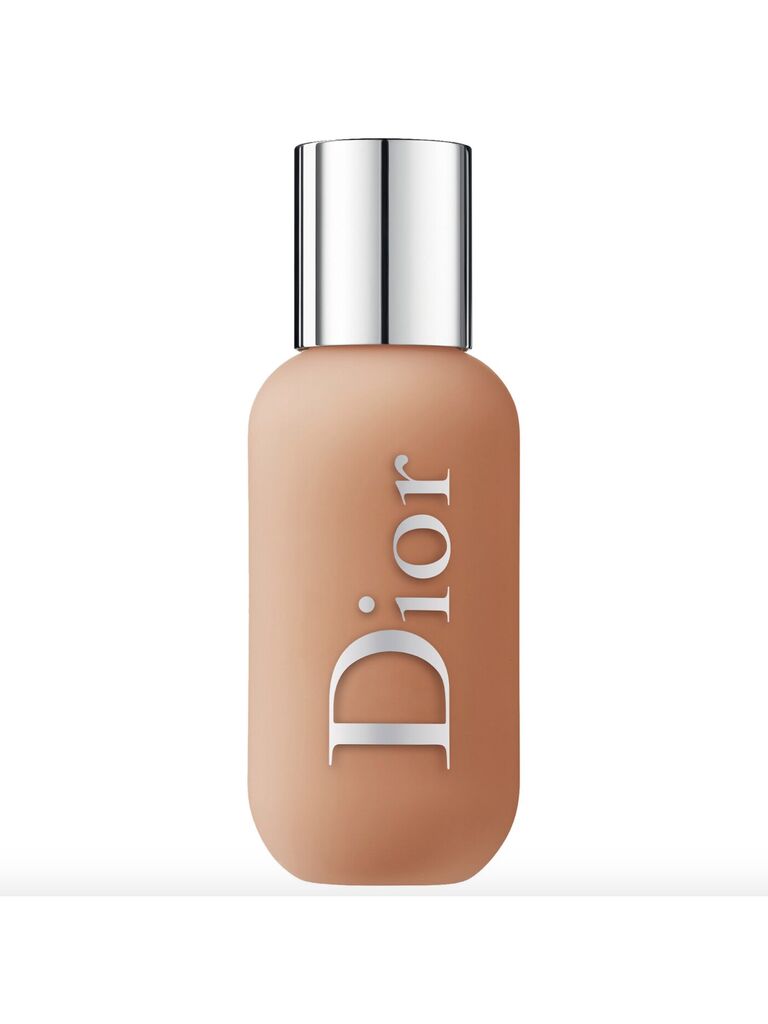 Dior Face & Body foundation, $40, Sephora.com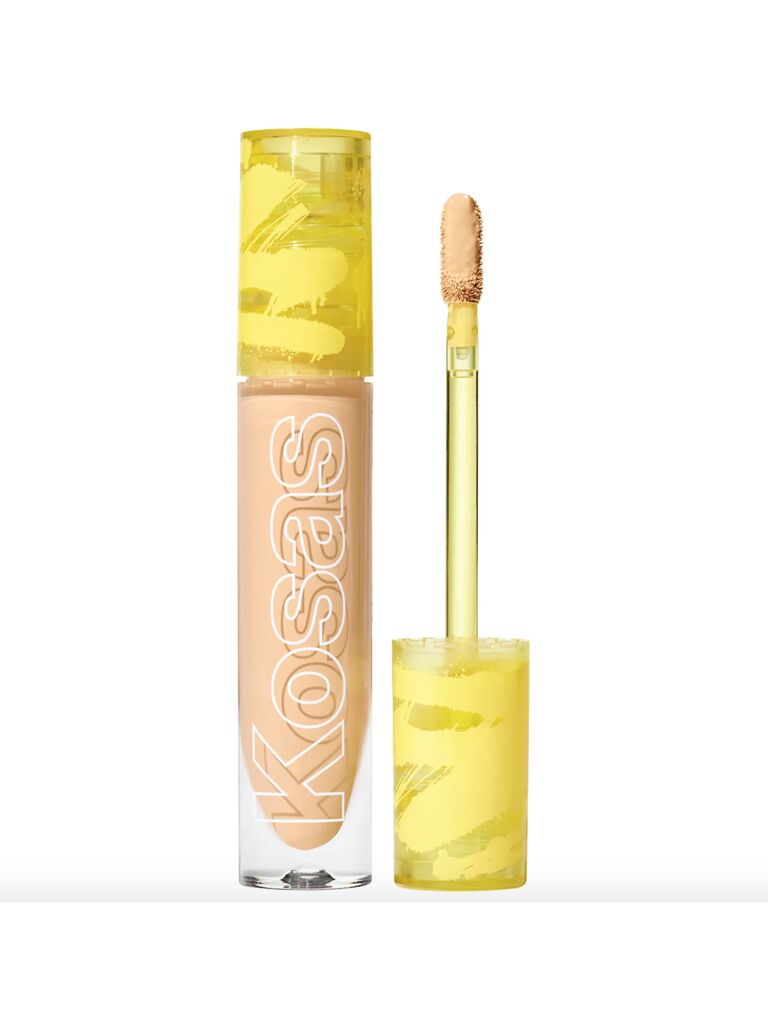 Kosas Revealer concealer, $28, Sephora.com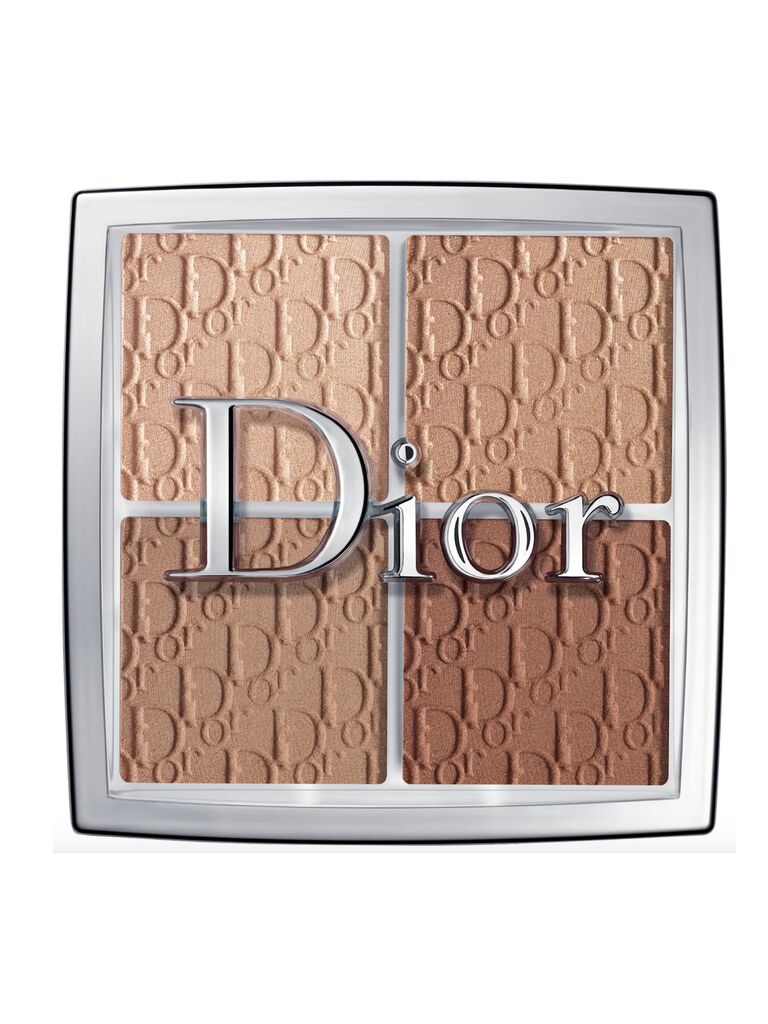 Dior Backstage Contour palette, $45, Sephora.com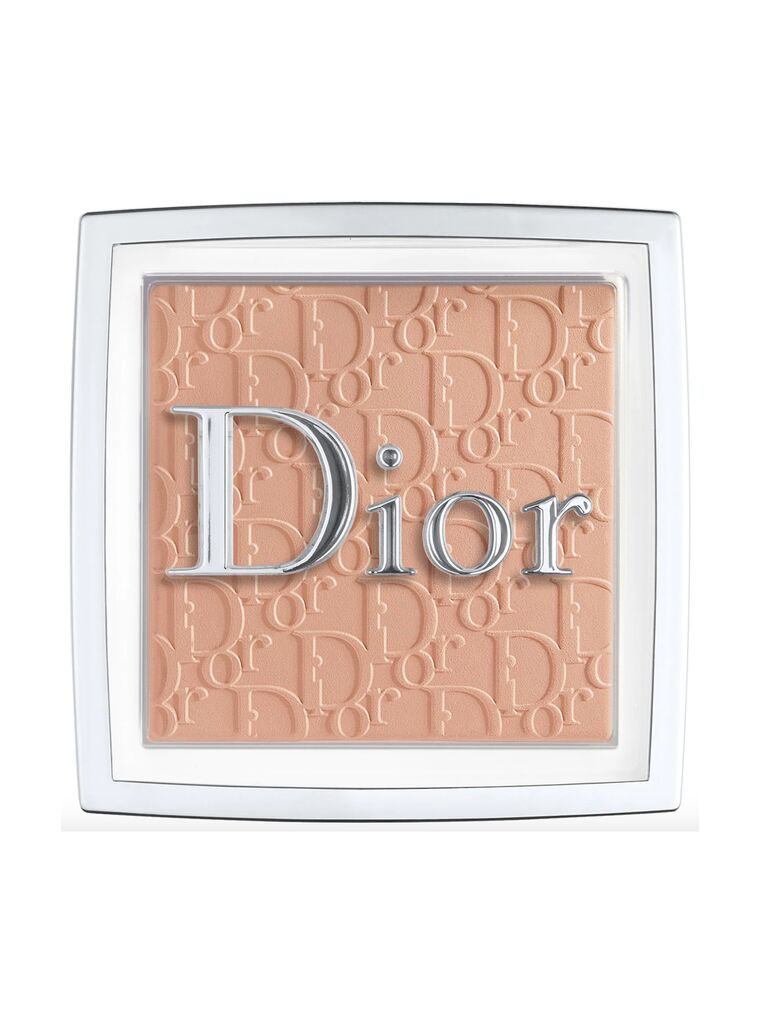 Dior Backstage Face & Body Powder No-Powder, $40, Sephora.com
Make Your Eyes Pop
A subtle smokey eye was the star of Meghan Markle's wedding makeup. Martin told Glamour that he wanted Markle's eyes to "flutter" open when she looked up at Prince Harry. To achieve this, Martin used the Dior Backstage Eye Palette in Warm Neutrals. He blended the different shades of brown on her eyelids, and then smudged a rust color into her lash line to accentuate the warmth in her eyes. Then, he applied mascara and added a few false lashes to the outer corners of her eyes. He finished off the eye makeup with a touch of eyeliner (he told Harper's Bazaar that Urban Decay's 24/7 Glide-On liners are his favorite).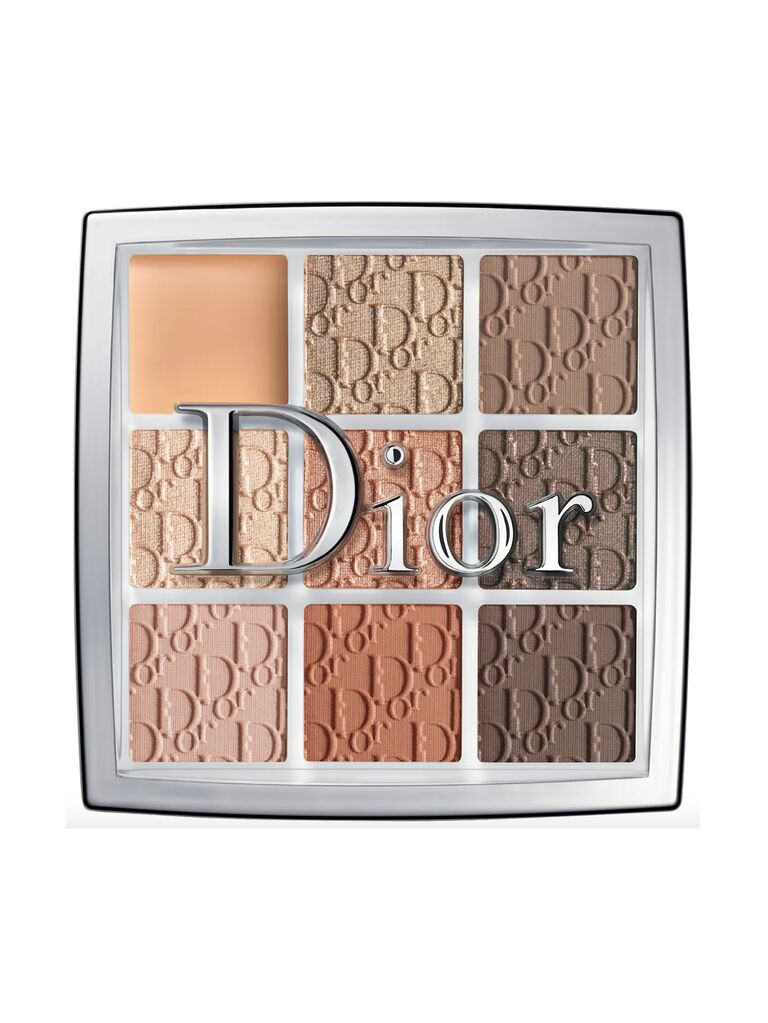 Dior Backstage eyeshadow palette in Warm Neutrals, $49, Sephora.com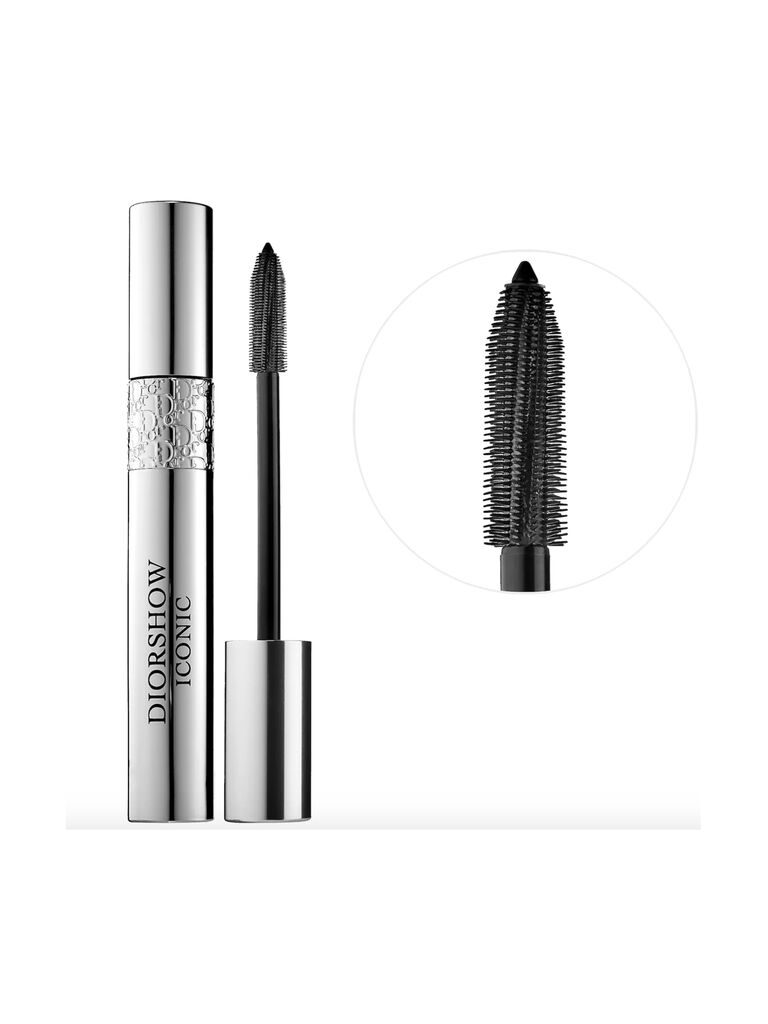 Dior Diorshow Iconic mascara, $30, Sephora.com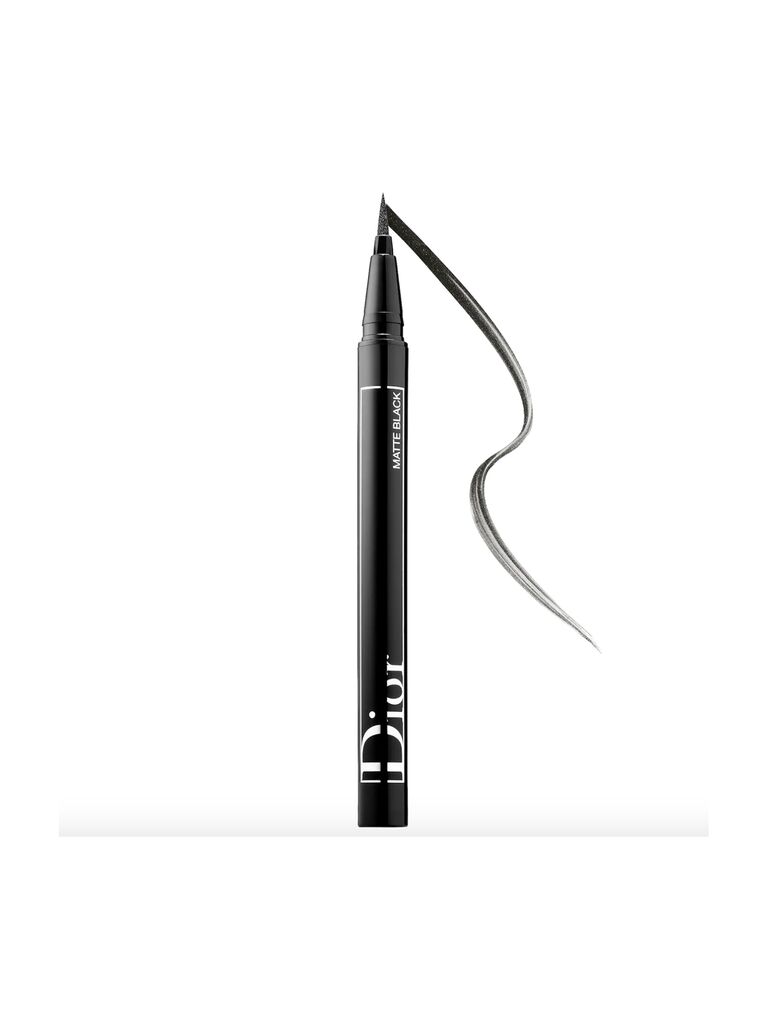 Dior On Stage liquid liner, $31, Sephora.com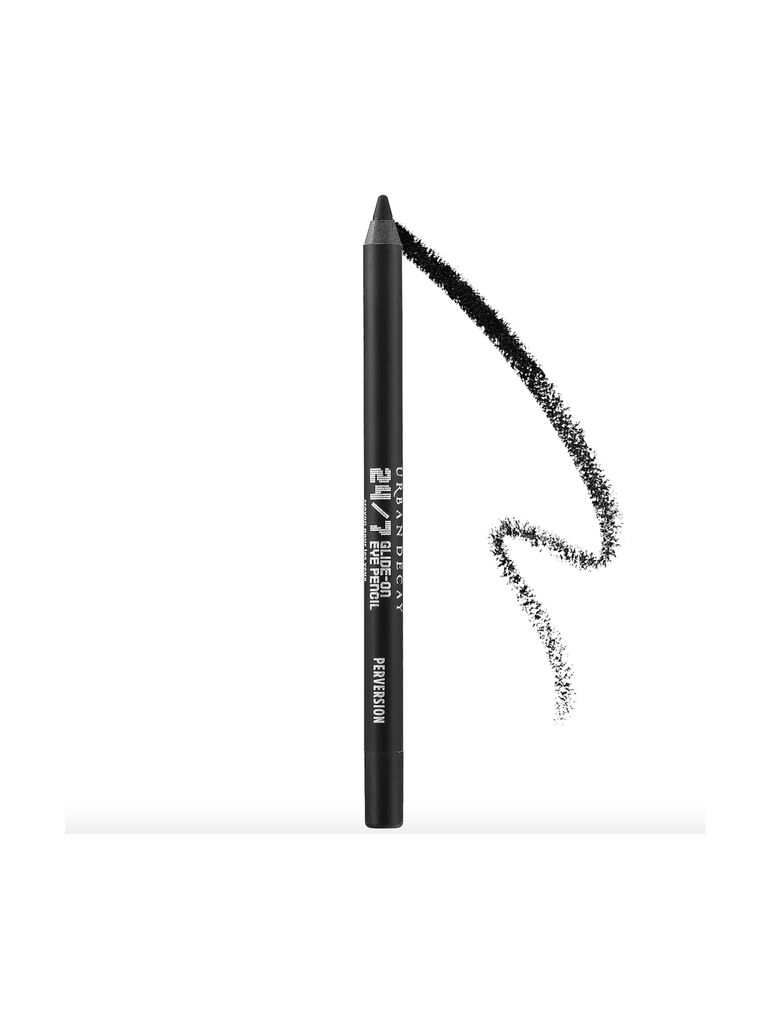 Urban Decay 24/7 Glide-On Waterproof eyeliner pencil, $22, Sephora.com
Focus on the Cheeks
To achieve Markle's lit-from-within glow, Martin used a luminizer and cream blush. He used the Dior Backstage Glow Face Palette (which has powder highlighters and blushes) to give Markle her stunning sparkly look. Then, he tapped the Honest Beauty Magic Balm in the shade Coral Peach onto her cheeks for a naturally flushed look. He finished off the look by adding a bit of Honest Beauty's Magic Balm onto Markle's cheeks for extra bounce.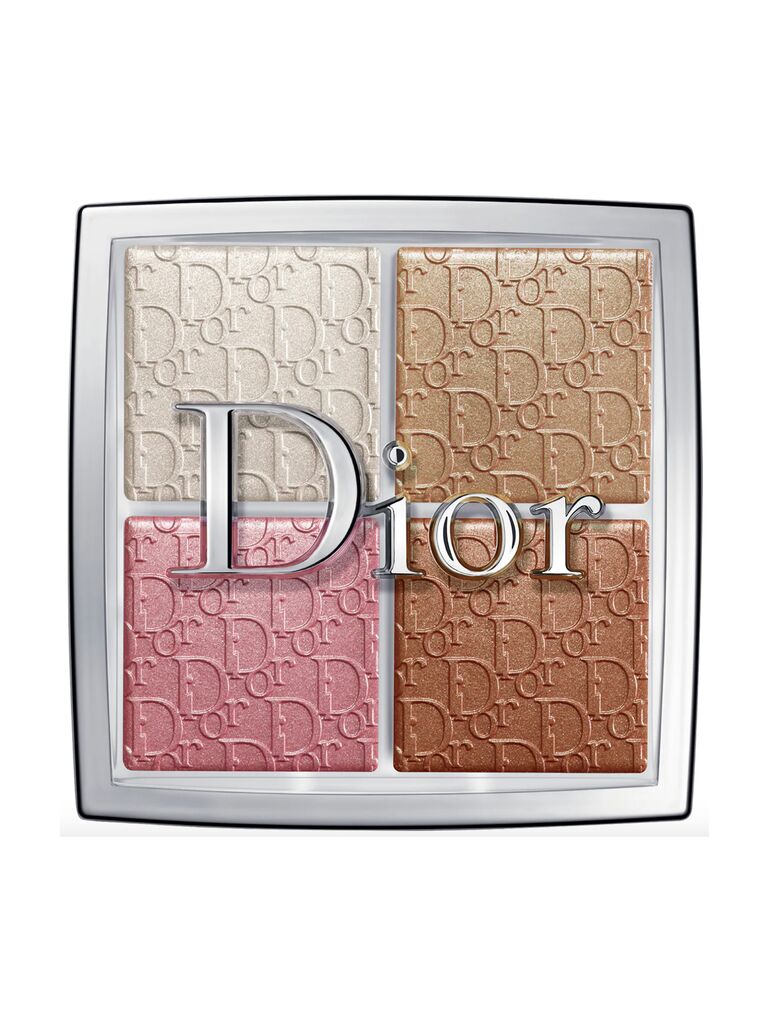 Dior Backstage Flow face palette in 001, $45, Sephora.com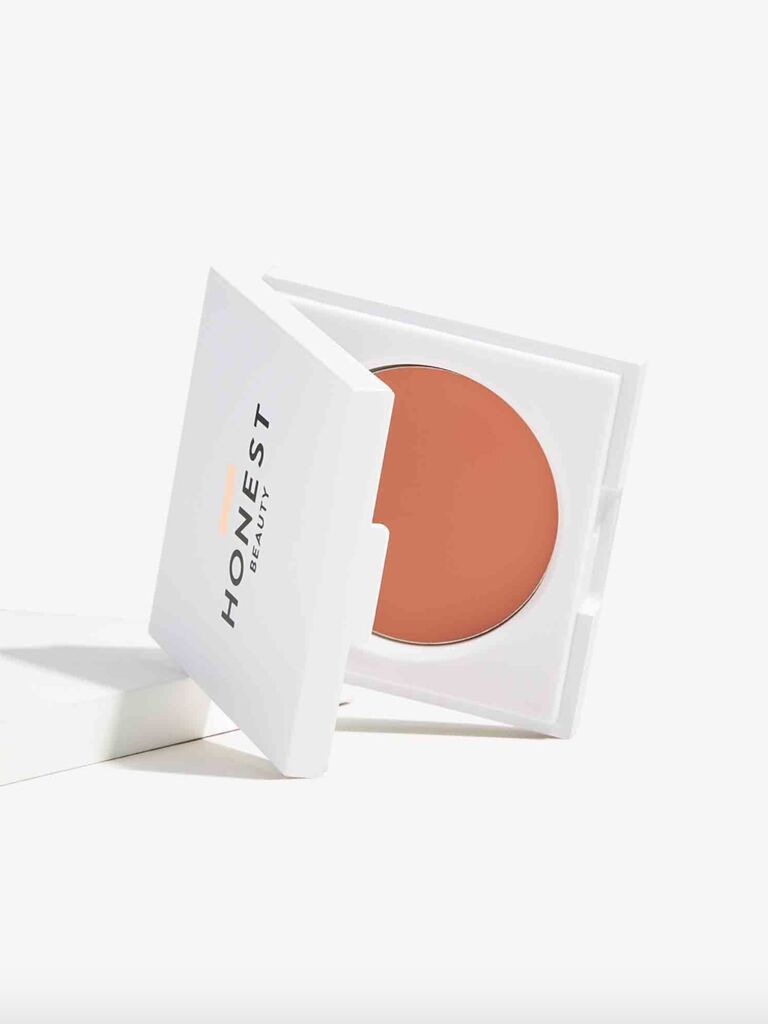 Honest Beauty Creme Cheek blush in Coral Peach, $13, HonestBeauty.com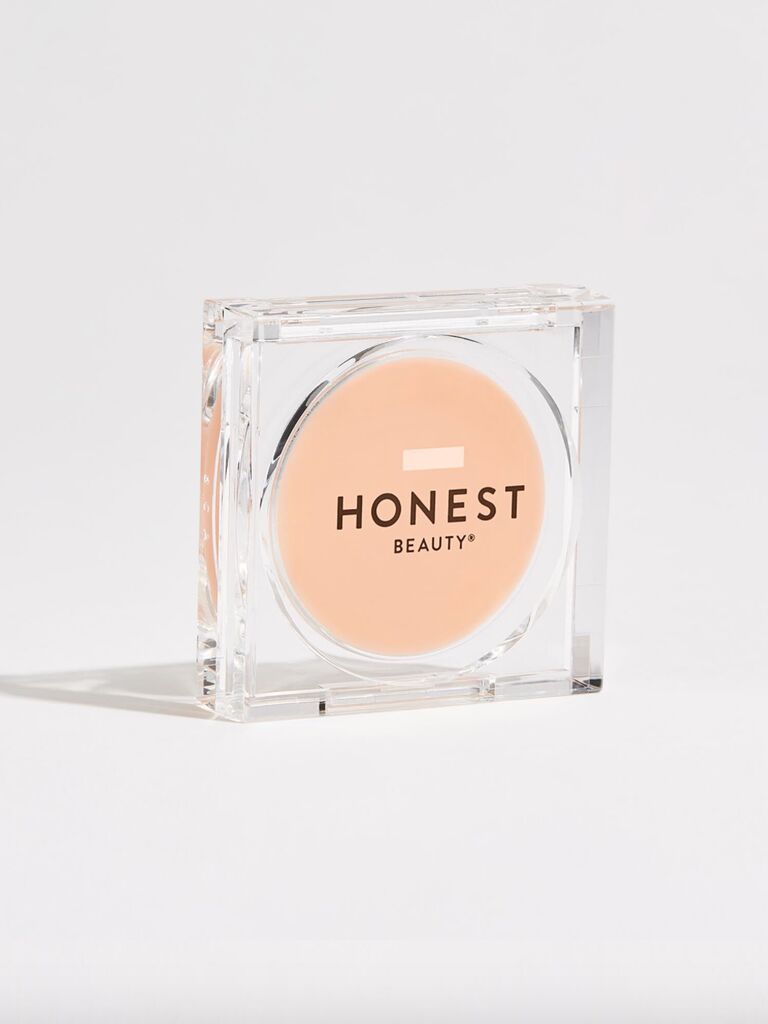 Honest Beauty Magic Beauty Balm, $13, HonestBeauty.com
Keep the Lips Simple
The final step in Meghan Markle's wedding makeup was her lips. Martin used a tinted lip balm for a natural flush of color. If you want more definition on your wedding day, you can always use a lip liner to slightly overline your lips. Top with a hydrating balm or gloss for a fresh, completely kissable look.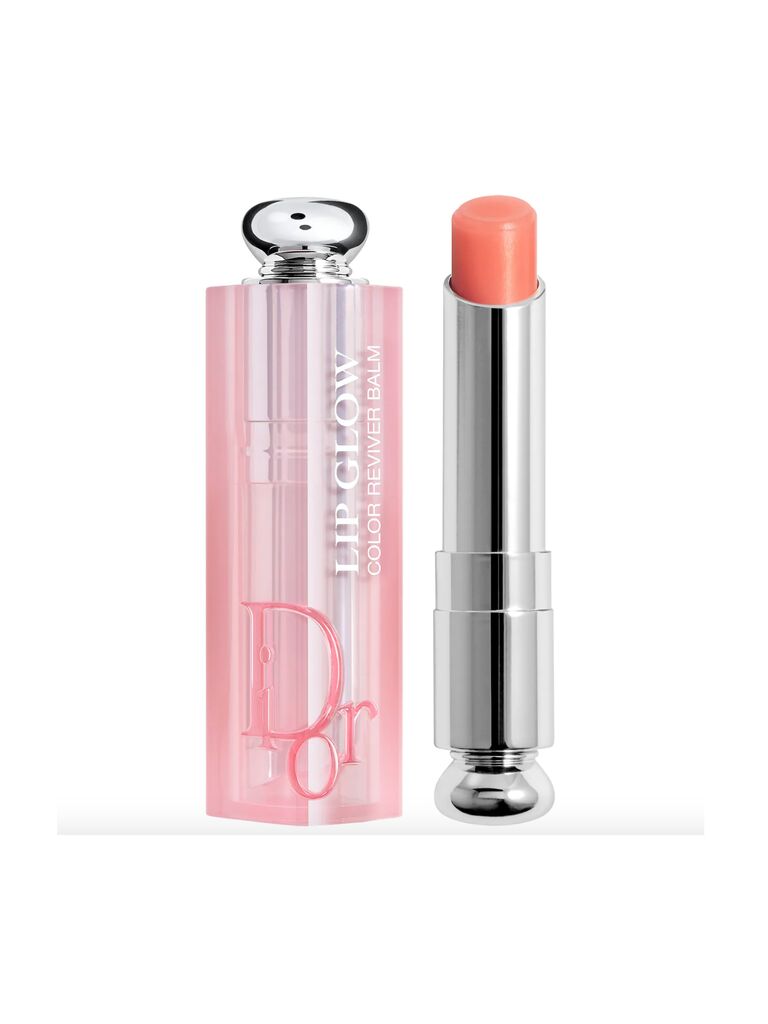 Dior Addict Lip Glow in Coral, $35, Sephora.com