You Can't Forget This Makeup Product on Your Wedding Day
Your makeup artist will take care of the rest, but this is the one thing you'll definitely want to bring to the makeup chair.
by Sophie Ross
If you're asking for our opinion, we'll always recommend using a professional makeup artist on your wedding day. Not only will they know how to make sure you photograph well, they'll have all the sweat- (and party-) proof makeup products to make sure you stay fresh and gorgeous all night long.
That said, there's one thing you should supply yourself on your wedding day: your favorite lipstick. Seriously—don't show up to your makeup chair without it.
We say that because lipstick is the one thing you'll want to touch up throughout the night, between first kisses, family kisses, sips of signature cocktails and more.
And as much as your makeup artist will adore beautifying you on your special day, we doubt they'd let you borrow one of their tubes to carry throughout the night. (But if you do a hair and makeup trial, which we highly recommend, you can determine the perfect lip shade with your pro and go out and buy your own tube.) Additionally, many makeup artists use lip palettes and brushes to avoid spreading germs between clients.
That's why you should bring one dreamy shade for your makeup artist to expertly apply, then throw it in your bridal clutch and tell your maid of honor to be on "touch-up" watch.
And whether you're looking for a punchy red or a soft nude, you can check out some of our favorite long-lasting formulas (that should require as few touch-ups as possible) below.
1. Rimmel London Lasting Finish lipstick, $5, Amazon.com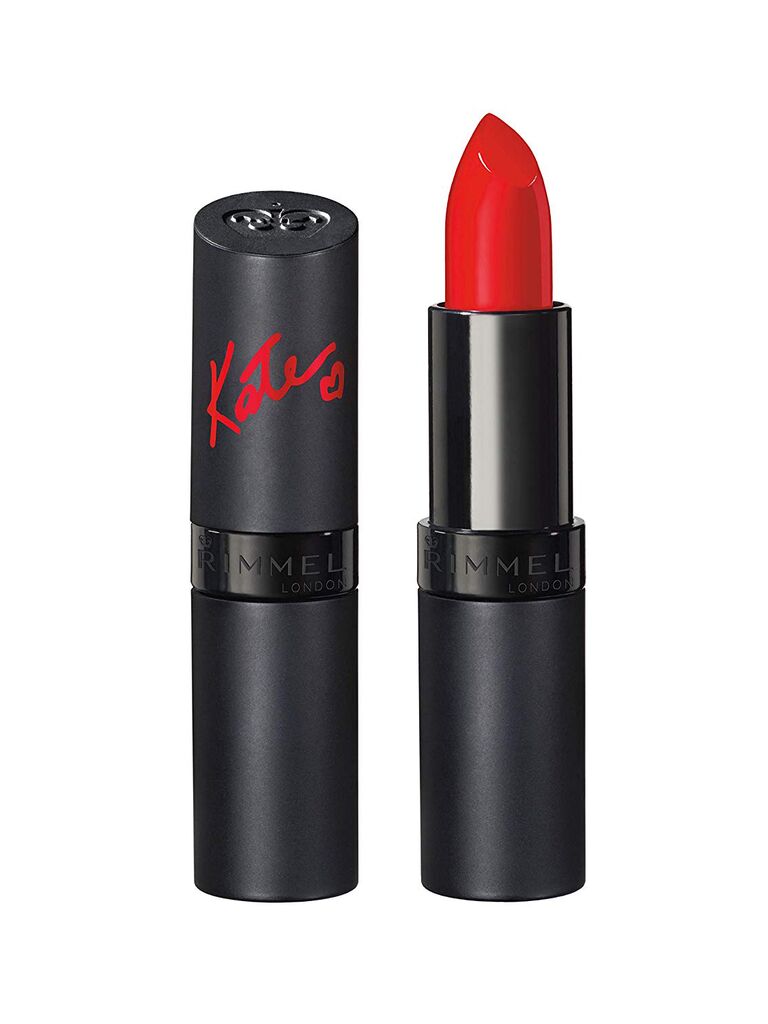 2. Tom Ford matte lip color, $55, Sephora.com

3. Butter London Plush Rush lipstick, $22, Ulta.com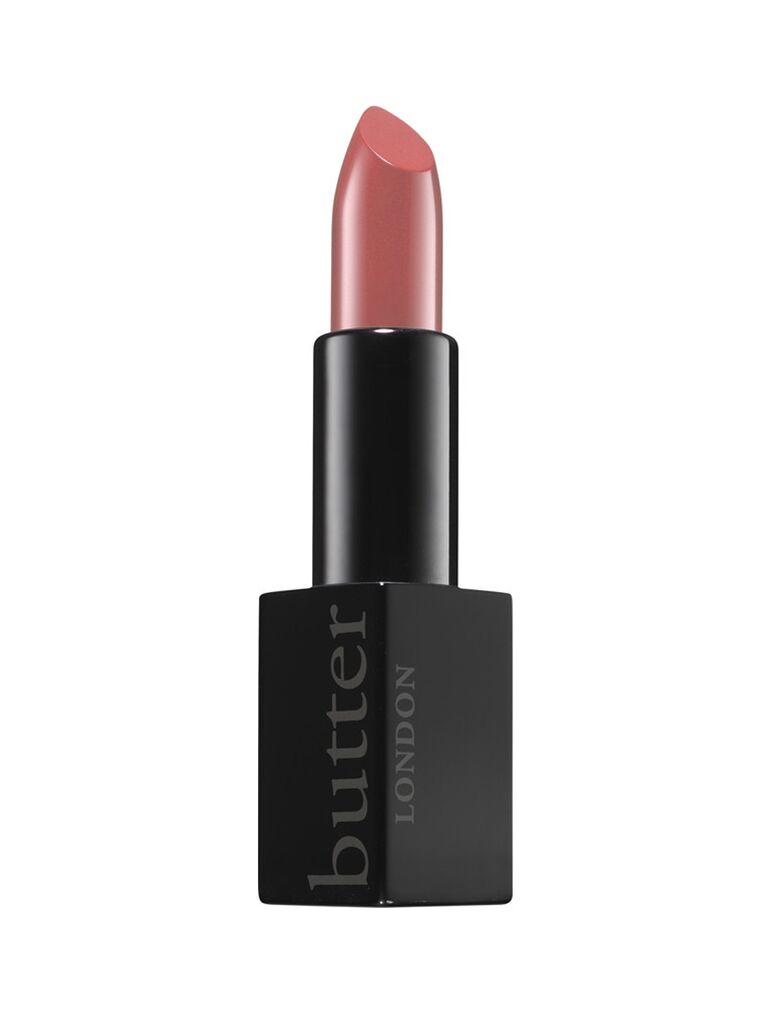 4.  Charlotte Tilbury Matte Revolution, $34, CharlotteTilbury.com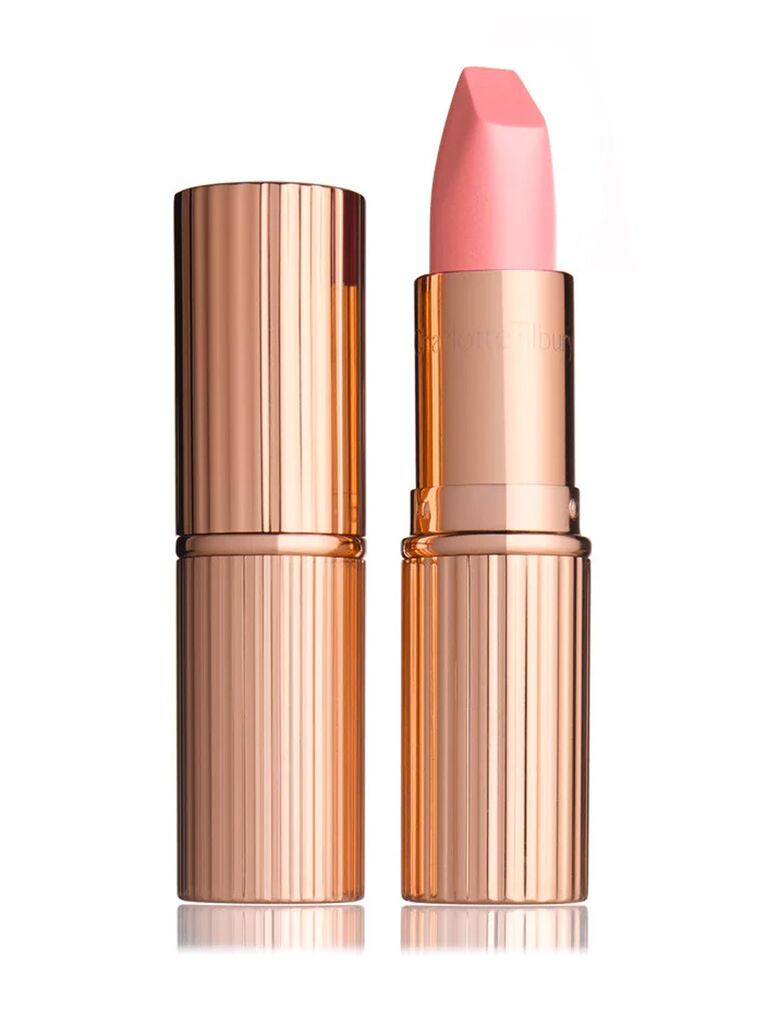 5. SRTA Style Cosmetics matte liquid lipstick, $21, SRTAStyleCosmetics.com