Pucker up for the Best Wedding Lipstick Picks That Absolutely Slap
Lip smackers walked so your bridal lipstick could run.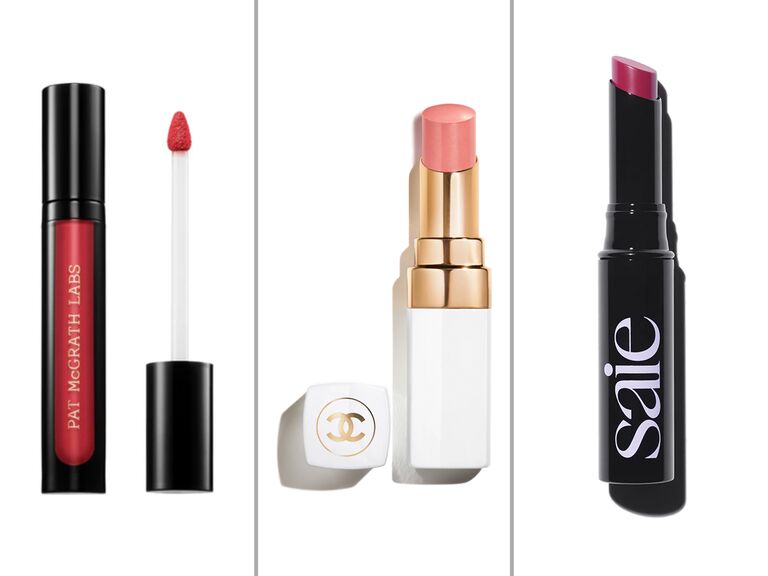 Photo: Pat McGrath Labs/Chanel/Saie
We have included third party products to help you navigate and enjoy life's biggest moments. Purchases made through links on this page may earn us a commission.
Is it too much to ask for a wedding lipstick that plumps and hydrates but also doesn't crack or flake? If you said yes, think again. I'm here to change your mind with the best wedding lipstick picks that will last through all of the kisses, sips, bites, and laughs. Whether your dream wedding lip color is a pinky nude or a sultry red, your lipstick, along with the rest of your bridal makeup, is a form of self-expression and has such an important place in your beauty routine—it is the finishing touch that pulls your entire wedding makeup look together, after all. It's all about finding the right formula and technique. Well, gather around because I've compiled a list of the best lipsticks for your wedding day that are comfortable, long-lasting and totally kiss-proof. And yes, Sofia Richie's wedding lipstick is on the list!
In this article:
Editor's Picks: Best Wedding Lipstick for a Pout That Stays Put
Get ready to pucker up with the best long lasting lipstick for your wedding day.
Best Wedding Day Lipstick: Charlotte Tilbury Matte Revolution Lipstick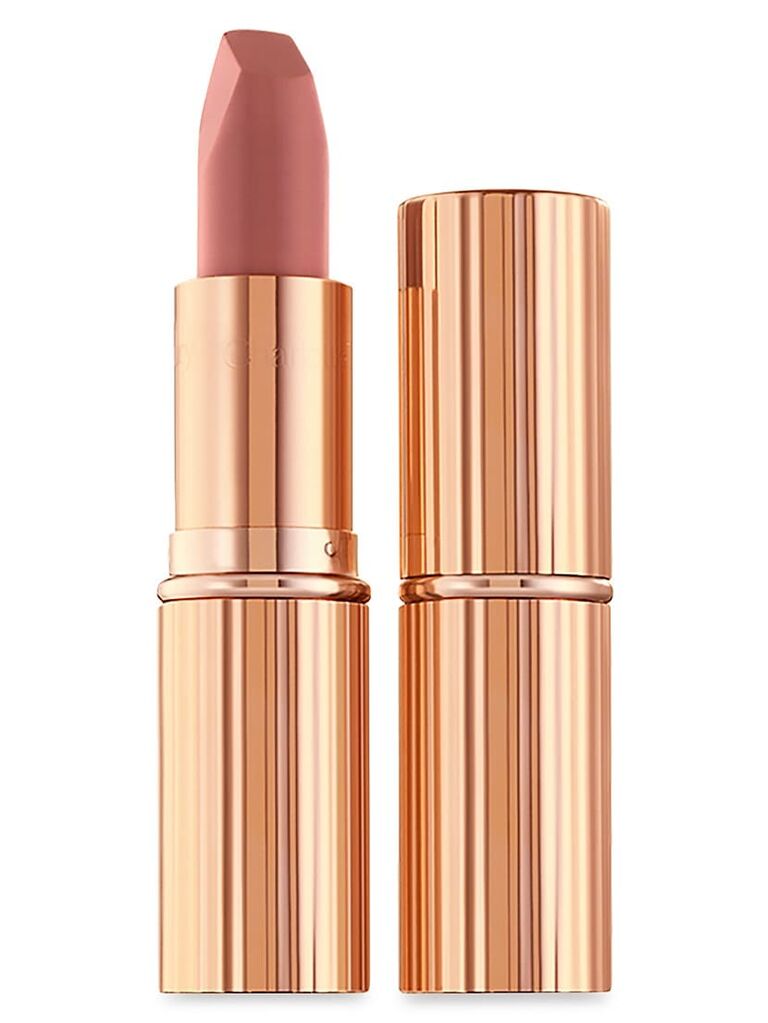 She's an icon, she's a legend and she is the moment. Yes, I'm talking about Charlotte Tilbury's Matte Revolution lipstick. Not only is the creamy matte formula long-lasting and hydrating, but it also contains 3D glow pigments for fuller lips. Having trouble narrowing down your color section? The best-selling shades, Pillowtalk and Pillowtalk Medium, make for gorgeous bridal lipstick colors.
Shade Range: 12+ | Finish: Matte
Price at time of publish: $35
Best Long-Lasting Lipstick: Maybelline Super Stay Vinyl Ink Liquid Lipcolor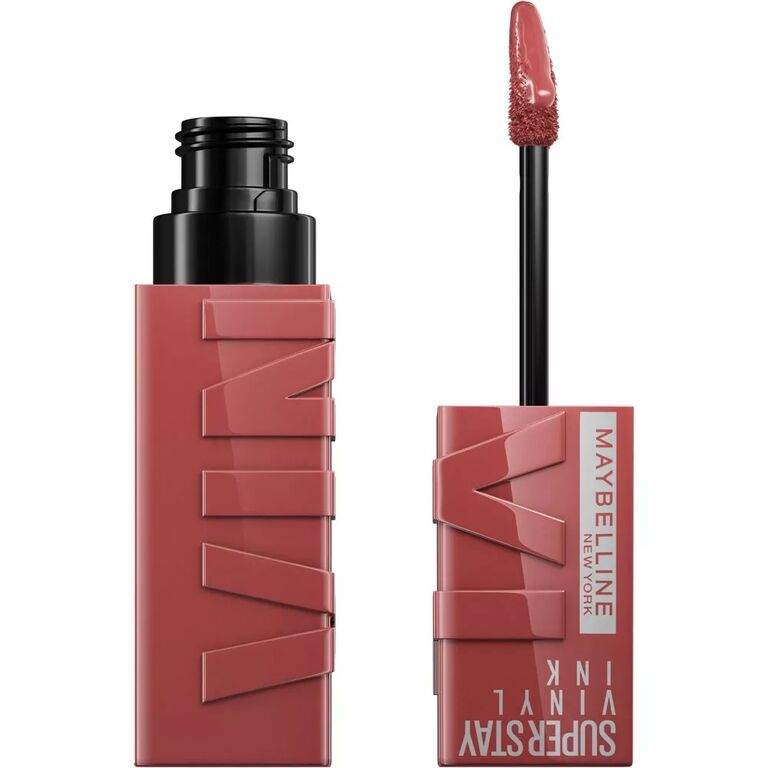 You read that right; the best all day lipstick belongs to drugstore beauty. This vegan lipstick has up to 16-hour wear thanks to Maybelline's color lock formula. Don't take my word for it. There are over 2,500 five-star reviews on Ulta alone and another 3,400 on Target. So it's safe to say that this is an immediate add to cart.
Shade Range: 36 | Finish: High Shine
Price at time of publish: $13
Best Long-Lasting Matte Lipstick: Anastasia Beverly Hills Matte & Satin Velvet Lipstick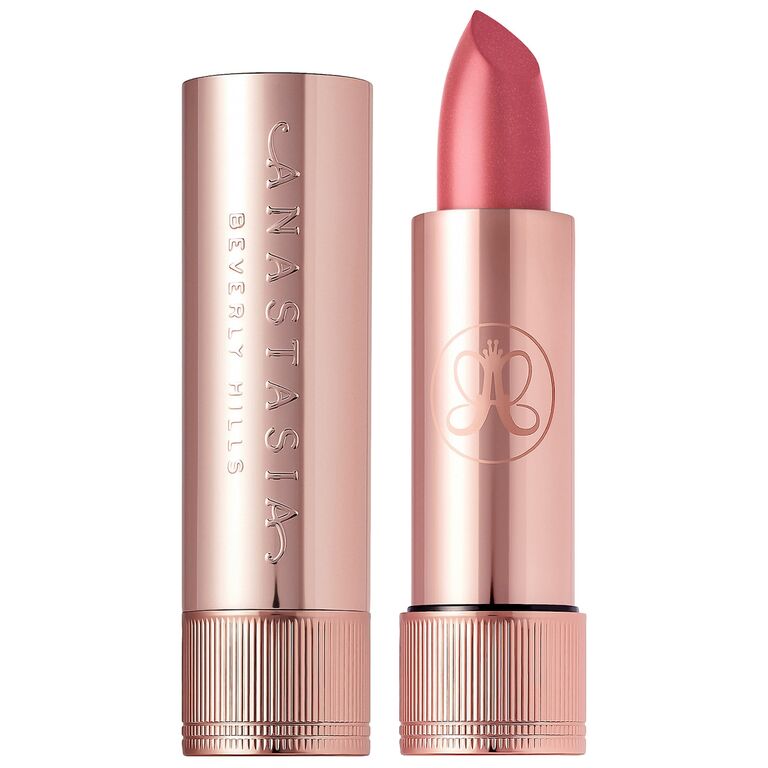 Anastasia Beverly Hills might be known for their iconic brow products, but don't sleep on their lipsticks either. Available in both matte and satin finishes, this full-pigment lipstick has a long-wear formula that's comfortable and velvety-soft on the lips. One reviewer even says they'll be wearing the shade 'Peach Amber' for their big day. "This color is the perfect nude and is so full of color," she says. "I love it so much that I'll be wearing it on my wedding day. It's long-lasting, and the pigment is just outstanding."
Shade Range: 18 | Finish: Matte and Satin
Price at time of publish: $23
Best Long Lasting Moisturizing Lipstick: Saie Lip Blur Soft-Matte Hydrating Lipstick with Hyaluronic Acid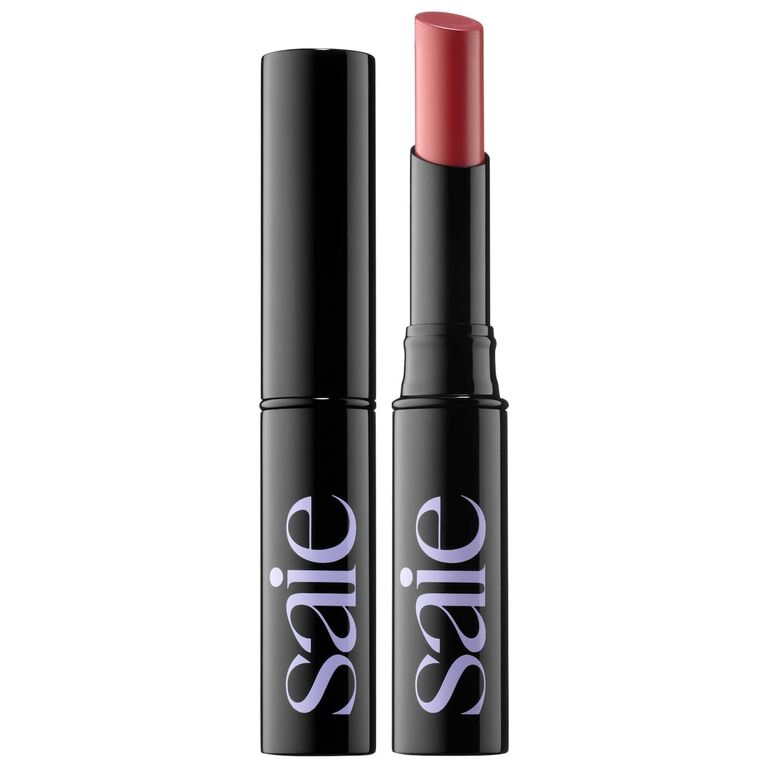 For those who want a lipstick that hydrates, meet your perfect match: Saie Lip Blur Soft-Matte Hydrating Lipstick. This moisturizing lipstick is formulated with clean ingredients like hylauranic acid, olive oil and jojoba esters to nourish and hydrate, making it perfect for a to-bed-wed who doesn't have time for dry, cracked lips. Reviewers also rave about it's long-lasting formula and blurring power (thanks to the berry fruit wax). Swipe it on and get ready to pucker up.
Shade Range: 6 | Finish: Soft Matte
Price at time of publish: $24
Best Kiss Proof Lipstick: Urban Decay Vice Hydrating Lipstick
When it comes to the best kiss proof lipstick, Urban Decay's Vice lipstick is a total OG. The cult-favorite lippie is a cult favorite thanks to its long-wear formula and bold color options. With its blend of aloe vera and avocado oil, your lips will be both hydrated and totally kissable, which is what you deserve on your wedding day.
Shade Range: 35 | Finish: Matte, Satin, High Shine
Price at time of publish: $21
Best Red Lipstick: Pat McGrath Labs LiquiLUSTLegendary Wear Matte Lipstick in Elson 4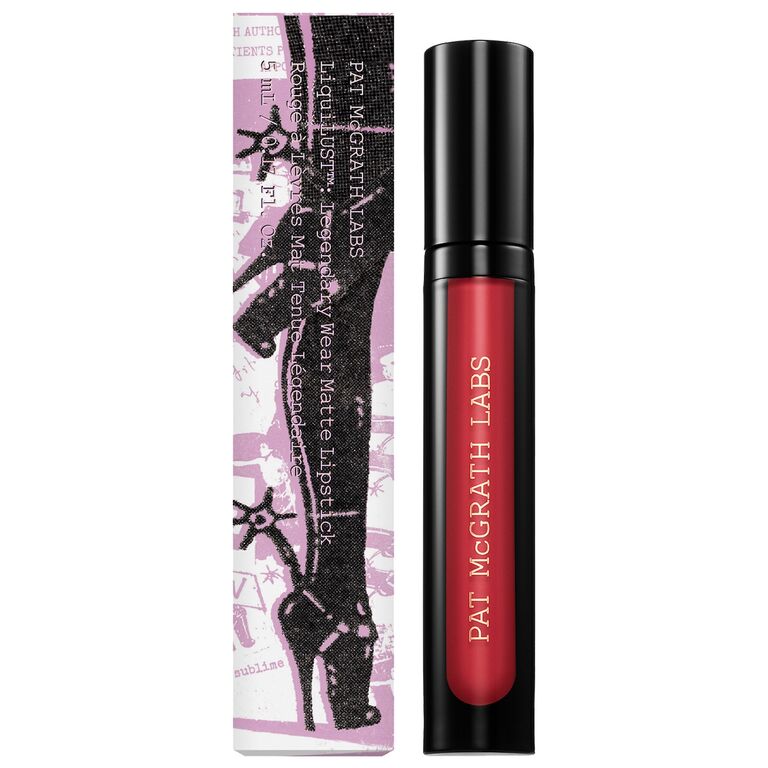 Let's get one thing straight: Anything Pat McGrath Labs makes is pure gold, this matte red lipstick included. The vivid blue-red lippie has incredible color pay-off and can last up to 12 hours without drying out, smudging or transferring. And in case you needed any more convincing, Taylor Swift wore this lipstick on the 2022 VMAs red carpet, the Bejeweld music video, and it is supposedly the lipstick she wears during her 3-hour set on the Eras tour. If it lasts for TayTay, it will definitely last for your wedding day.
Shade Range: 6 | Finish: Matte
Price at time of publish: $34
Best Pink Lipstick: Chanel Rouge Coco Baume in 928 Pink Delight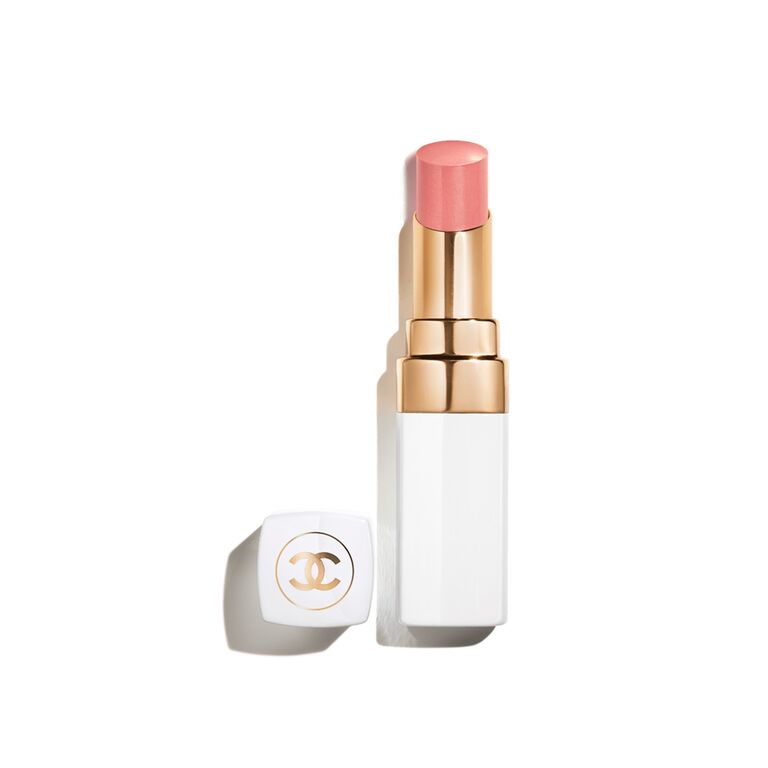 Everyone is talking about Sofia Richie's wedding lipstick (rightfully so), and I found it for you. It's none other than Chanel Rouge Coco Baume in 928 Pink Delight. Let me just tell you, the picture doesn't do it justice. It's the prettiest pink shade in person and totally worth the hype (and the $45 price tag) for your wedding day. Let Sofia Richie's wedding photos be all the convincing you need to add this beauty to your cart.
Shade Range: 9 | Finish: Balm
Price at time of publish: $45
Best Nude Lipstick: L'Oreal Paris Colour Rich Original Satin Lipstick in Fairest Nude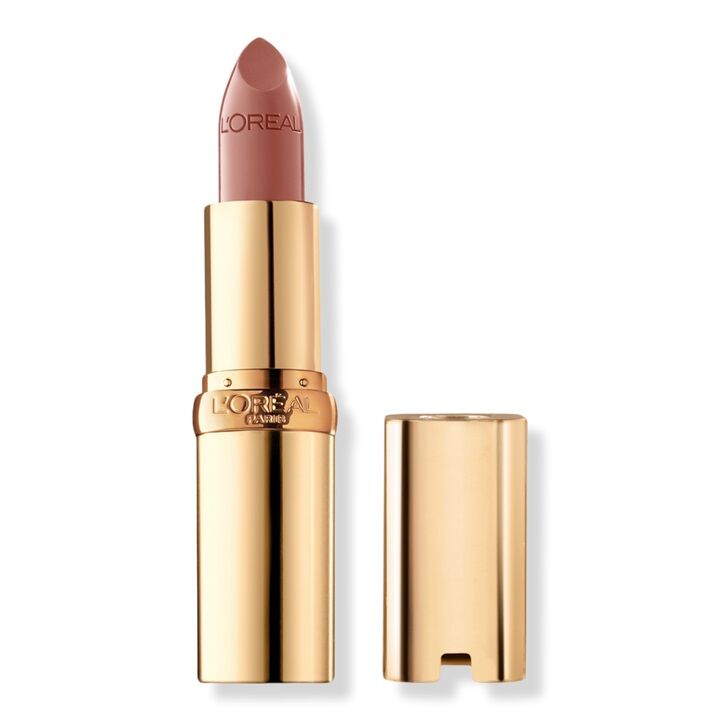 This is one of the best bridal lipsticks you can pick up at Ulta, Target or your local drugstore (I would know, it's one of my personal favorites). Fairest Nude is a TikTok-viral creamy neutral beige pink enriched with enriched vitamin E and Argan oil for a smooth, hydrated lip. Other colors from the 50+ shade range catch your eye? At an $11 price point, why not pick up a few tubes to try for the big day?
Shade Range: 52 | Finish: Luminous Satin
Price at time of publish: $11
Best Nude Lipstick for Dark Skin Tones: Mented Cosmetics Semi-Matte Lipstick Mented #5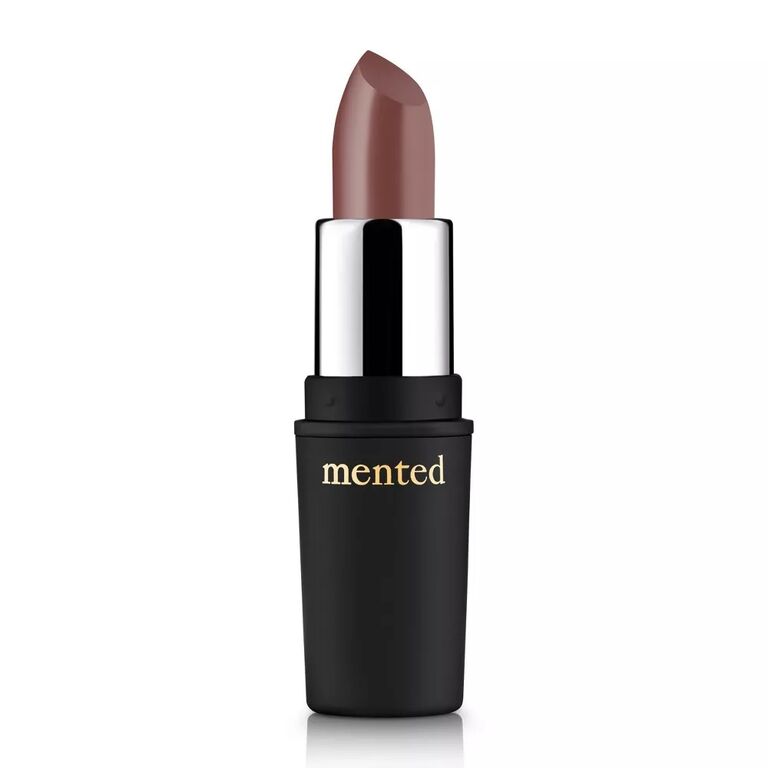 The beauty industry's definition of nude doesn't always translate to darker skin tones. Luckily, brands like Mented are paving the way with beautiful nude lipsticks made with all skin tones in mind with gorgeous nude shade options for darker skin. Mented #5, for instance is a unique purple and brown blend leaves a long-lasting semi-matte finish on the lips. And just wait until you check out the other shades in this semi-matte line.
Shade Range: 9 | Finish: Semi-Matte
Price at time of publish: $17
Best Berry Lipstick: Dior Rouge Dior Forever Liquid Transfer-Proof Lipstick in Forever Shock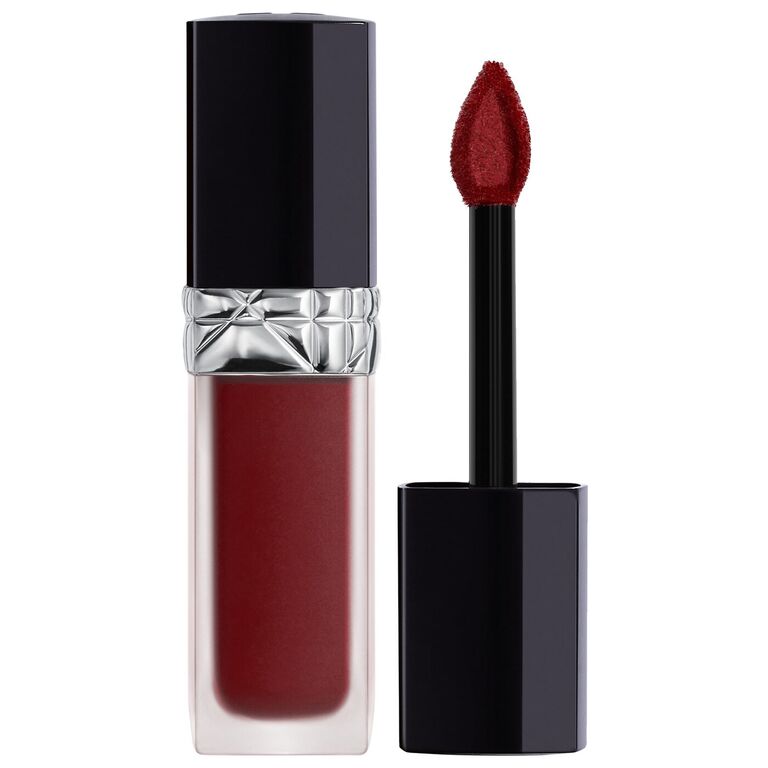 If you J'adore Dior and berry tones, then you'll love their transfor-proof lipstick in Forever Shock. The full coverage formula has intense color pay-off meant ot last up to 12-hours, while also sitting comfortable on the lips in a way that won't settle into lip lines, fade, smudge, or feather at any point during your nuptials. Now I J'adore that.
Shade Range: 18 | Finish: Matte
Price at time of publish: $45
Best Lip Blam: Clinique Almost Lipstick in Black Honey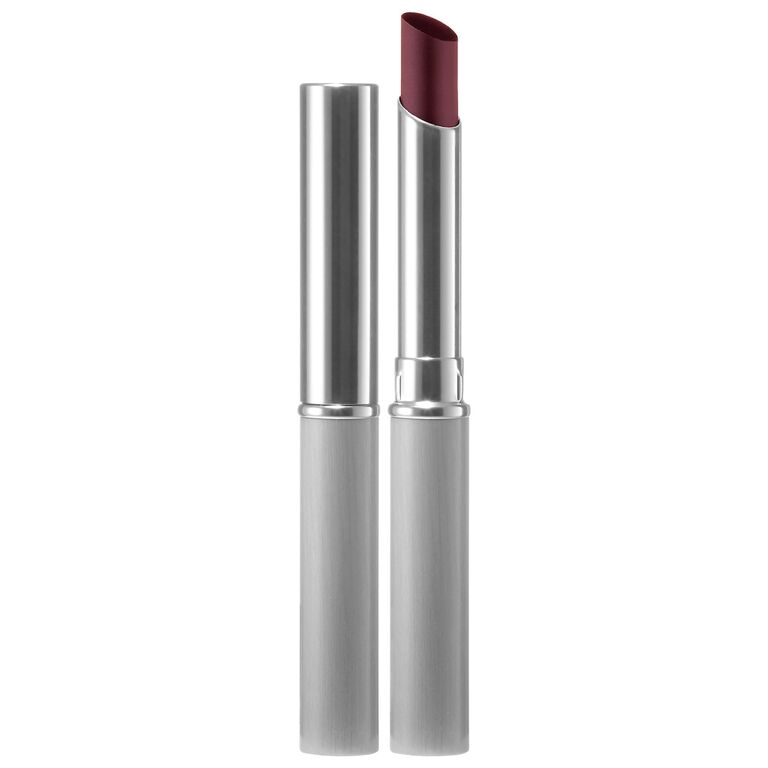 Bid adieu to your traditional lipstick and opt for one of my holy grails, Clinique's Almost Lipstick in Black Honey, instead. While it just recently went viral on TikTok, the product was launched 52 years ago in 1971, and it still slays. This not-quite-gloss, not-quite-lipstick is perfect for our natural bridal baddies who want a nice, moisturizing tint that fuses with the natural tone of their lips. The subtle transformation is magic.
Shade Range: 2 | Finish: Balm
Price at time of publish: $23
Best Lip Gloss: Fenty Beauty Gloss Bomb Universal Lip Luminizer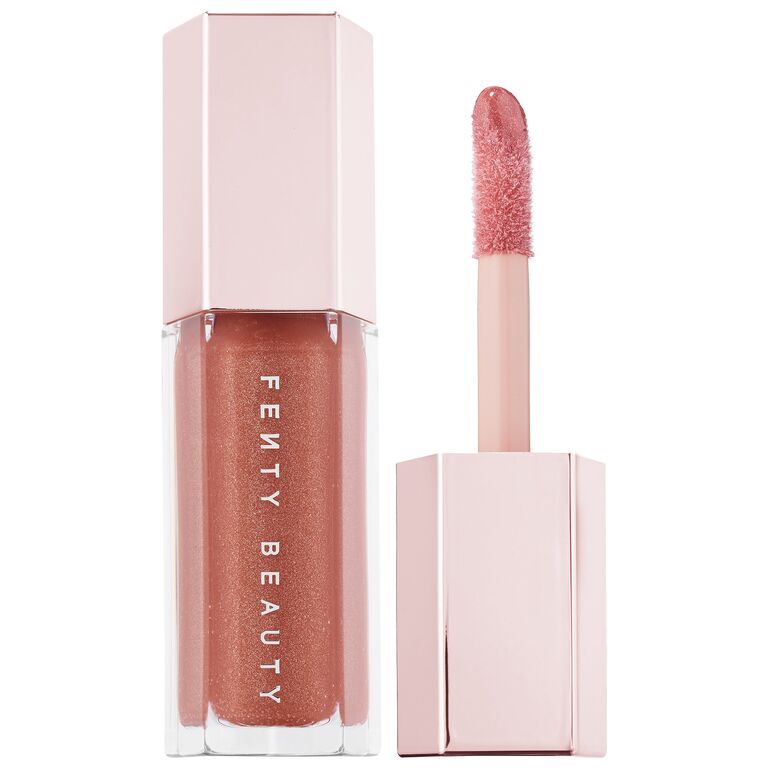 I'm an avid lip gloss collector, so I had to choose at least one to include on this list for those looking for an alternative to the traditional wedding lipstick. And what better than the Fenty Gloss Bomb? I mean, it has over 9,000 five-star reviews on Sephora alone. The non-sticky formula has a super shiny finish and an addictive peach-vanilla scent that your partner won't be able to get enough of (You're welcome!)
Shade Range: 6 | Finish: Gloss
Price at time of publish: $21
What to Look For in Wedding Lipstick That Lasts
Is there anything more annoying than when your lipstick fades or rubs off way too soon, especially on your wedding day when you need to be camera ready 24/7? You want to look for long lasting formulas, but unfortunately, the claims don't always live up to the hype. The solution? Test out your wedding lipstick before the big day. Purchase it in advance or visit your local makeup store and ask for a few samples. See how long it lasts on an 8- or 10-hour day. Pay attention to how it feels and lasts while you're eating, talking, or outside. Oh, and try practicing that first kiss with your partner a few times. (You can thank me later.)
Tips for Kiss-Proof Wedding Day Lipstick
Long-lasting? Yes. Cracky, flaky lips? We don't know her. I've got a few tips for a kissable lip that lasts all day (and night) long:
1. Add Lip Care to your Pre-Bridal Beauty Routine
Like the rest of your pre-wedding beauty regimen, taking care of your lips can help you yield your ideal kiss-proof results on your wedding day. Try adding a lip exfoliant around 2-3 times per week to get rid of dead skin and restore smoothness (my favs are the Sugar Lip Polish and the FLOWER Beauty Petal Pout Lip Scrub). Then, apply a lip mask or balm to add hydration, like the iconic Laneige Lip Mask or my holy grail drugstore product, CeraVe Healing Ointment. Psst: Don't forget to apply a lip balm with SPF during the day for sun protection.
2. Use the Blot and Repeat Technique
The key to long-lasting lipstick is the technique, and the blot and repeat one reigns supreme. After you apply your wedding lipstick, simply take a tissue and blot (aka tap) your lips. This will remove excess product and help stain the lips for longer-lasting wear. After the second coat, blot and roll the tissue to help the color get into every crease. Then, voila! Perfectly kissable lips.
3. Pack Your Wedding Lipstick in your Bridal Clutch or Purse
In a perfect world, our lipstick would never budge, but sometimes life happens, especially on your wedding day. Try packing a mini travel-sized lipstick in your bridal clutch to have on hand to reapply just in case. Not carrying a bag? Ask your maid of honor or bridesmaid to carry it for you (that's what they're there for!)