Here Are the 11 Skincare Products The Knot Editors Use Every Day
Take a peek at the serums, cleansers and tools our editors can't live without.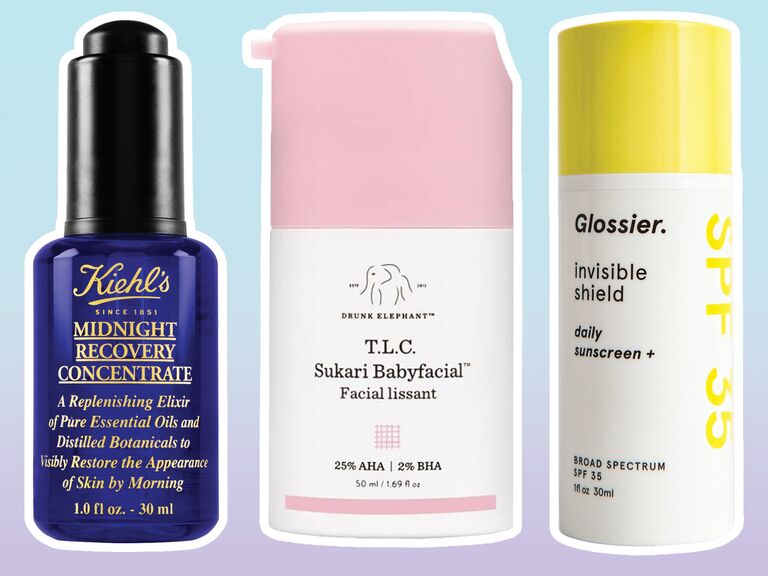 If you've ever stood in front of the skincare section at Sephora, confused about what exactly all those products are supposed to do, you're not alone. It can be hard to nail down a beauty routine that works if you don't even know where to start. But luckily, the editors at The Knot are here to make that process a little bit easier. As editors, we're constantly testing beauty products and have found what works, what doesn't and what we can't live without. Whether you're looking for a new product to add to your beauty routine or need a complete skincare overhaul, we're sharing our must-have skincare tips and products ahead.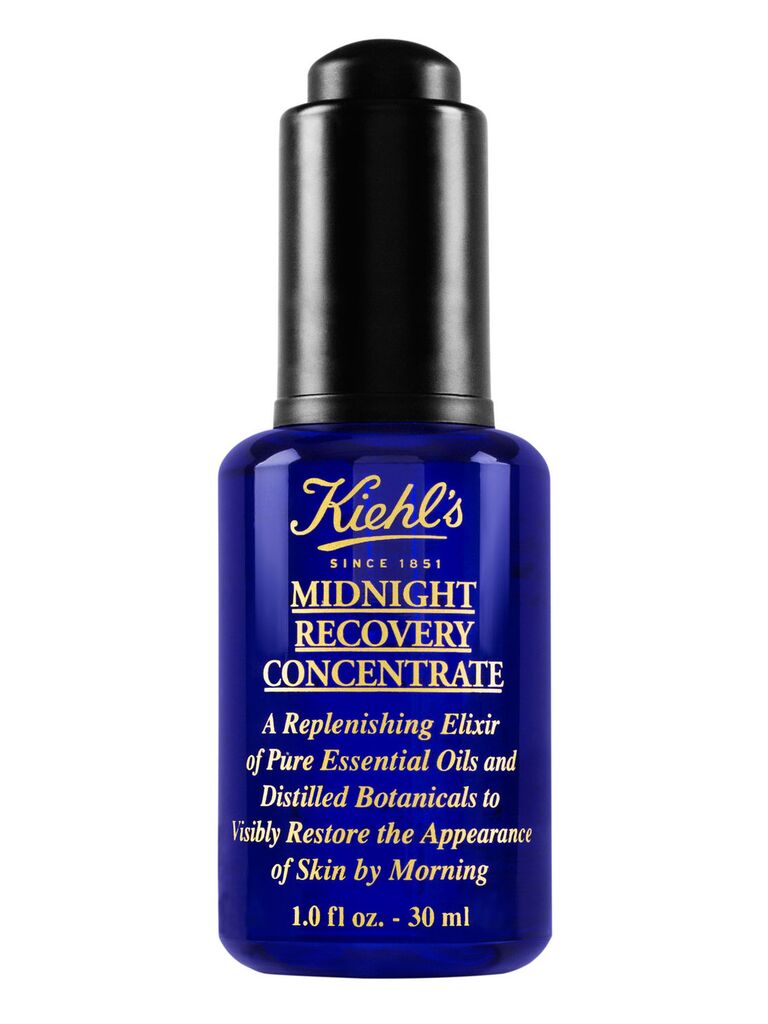 "Invest in a good retinol-based night cream and layer a facial oil (I like Kiehl's Midnight Recovery Concentrate) over it to keep your skin from drying out. I use prescription strength retinol but lots of brands have (slightly) less intense versions that also work well."
—Shelley Brown, Fashion & Beauty Editor
Kiehl's Midnight Recovery concentrate, $47, Kiehls.com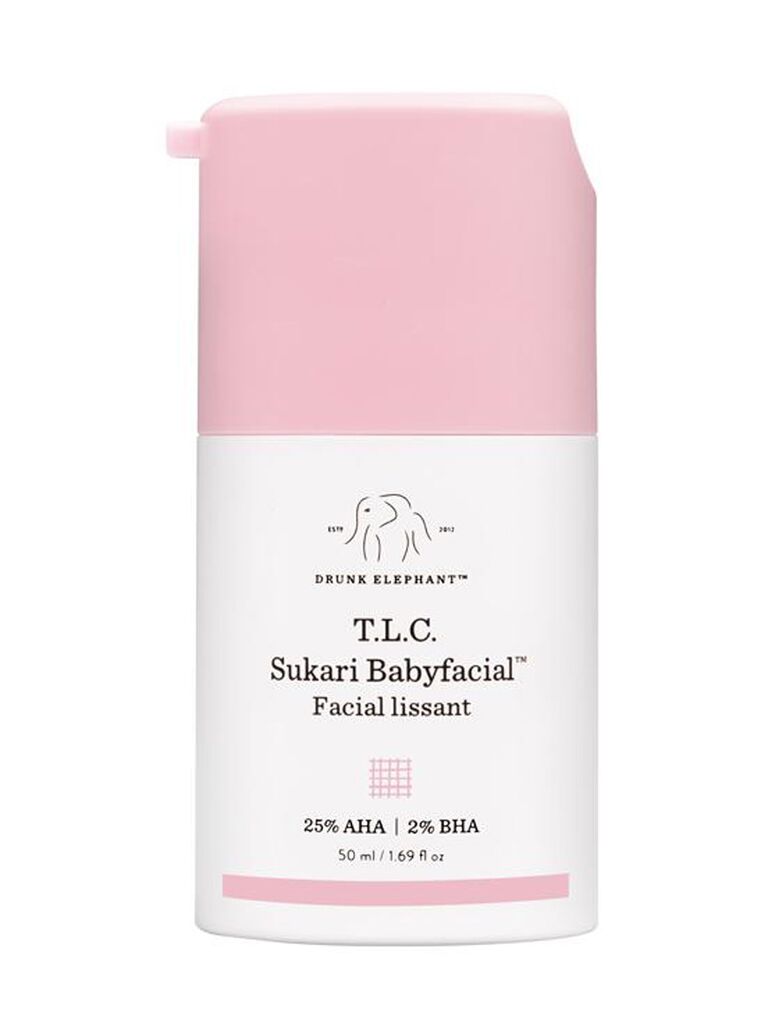 "I went on a clean beauty kick when I was pregnant—and I wasn't sure I would find products that worked as well as their chemical counterparts. Spoiler: I was wrong. I'm now obsessed with Drunk Elephant's Babyfacial. I use it a couple times a week and my skin has never looked or felt better."
—Lauren Kay, Deputy Editor
Drunk Elephant T.L.C. Sukari Babyfacial, $80, DrunkElephant.com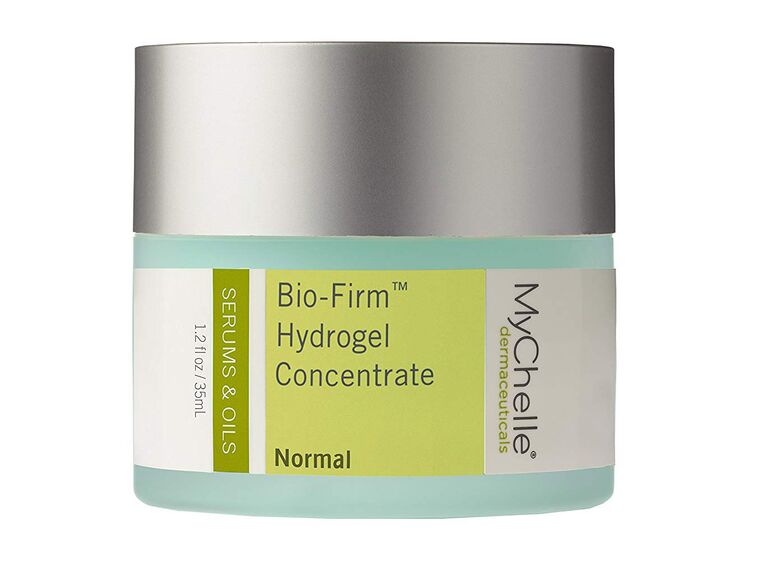 "Lately I've been savoring my Bio-Firm Hydrogel Concentrate from MyChelle Dermaceuticals until the last drop. I'm obsessed. It's a super-concentrated gel that weightlessly moisturizes and refreshes my skin. I put it on after washing and applying toner, and before applying serum, to make it feel instantly smoother and more elastic. The best part is, a little goes a long way, so the tiny tub lasts a while."
—Maggie Seaver, Assistant Digital Editor
MyChelle Dermaceuticals Bio-Firm hydrogel concentrate, $45, MyChelle.com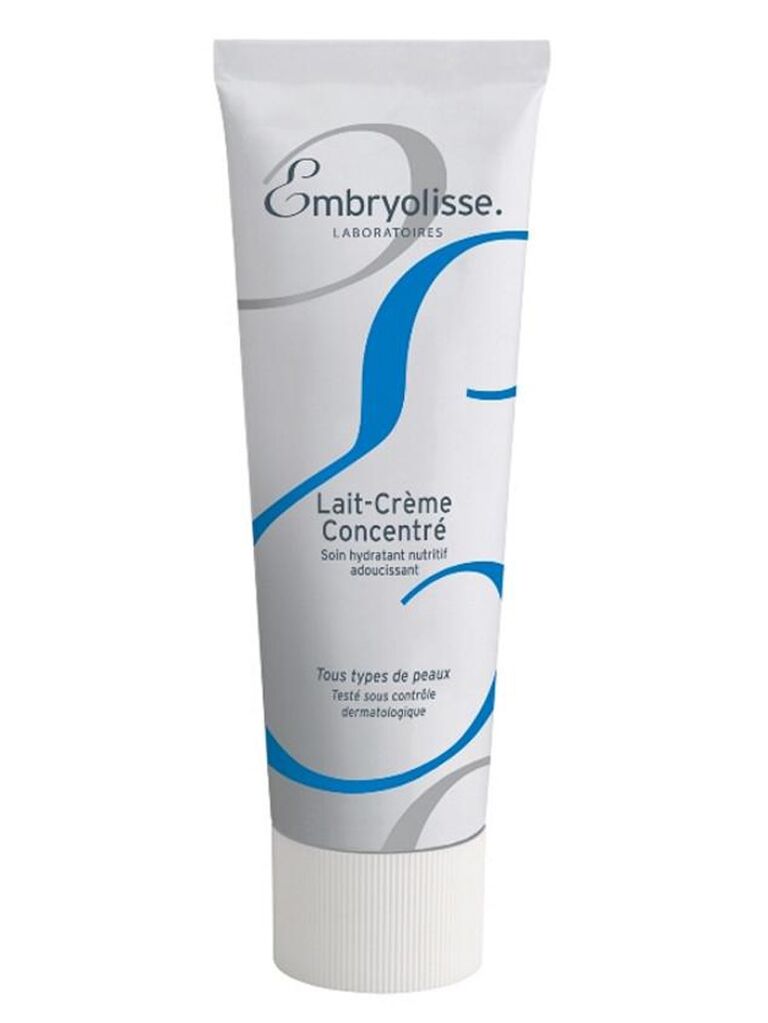 "Embryolisse is my favorite moisturizer in the world—it's the only one I've tried that works year-round, also doubles as a great primer, and is unscented, which I love. Also, Caudalie's Glycolic Peel mask is a facial in a tube (and better than some actual facials I've had). After 10 minutes, it instantly smooths and softens my skin and also leaves it fresh and bright."
—Ivy Jacobson, Senior Digital Editor
Embryolisse Lait-Crème concentratè, $16, EmbryolisseUSA.com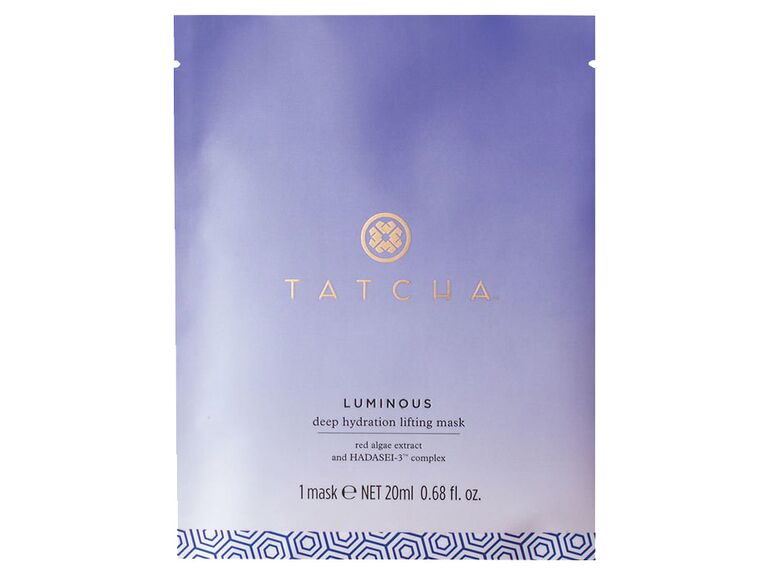 "I think of my skincare routine as a form of self-care—I look forward to it every morning and night! Remember to slow down when you do it too—if you rush the process, your different products (like toner, serum and moisturizer) don't have time to absorb into your skin (and you won't reap all of the benefits from your products). I usually count to 20 in between each step, or brush my teeth, brush my hair or clean my ears while waiting for my different products to absorb. I also love doing a weekly sheet mask, like the Luminous Deep Hydration mask by Tatcha. They feel amazing, do wonders when your skin looks dull and tired, and you can use the extra serum on your neck and décolletage. Don't forget about those areas—they need some love too!"
—Sophie Ross, Assistant Digital Editor
Tatcha Luminous deep hydration lifting mask, $25, Tatcha.com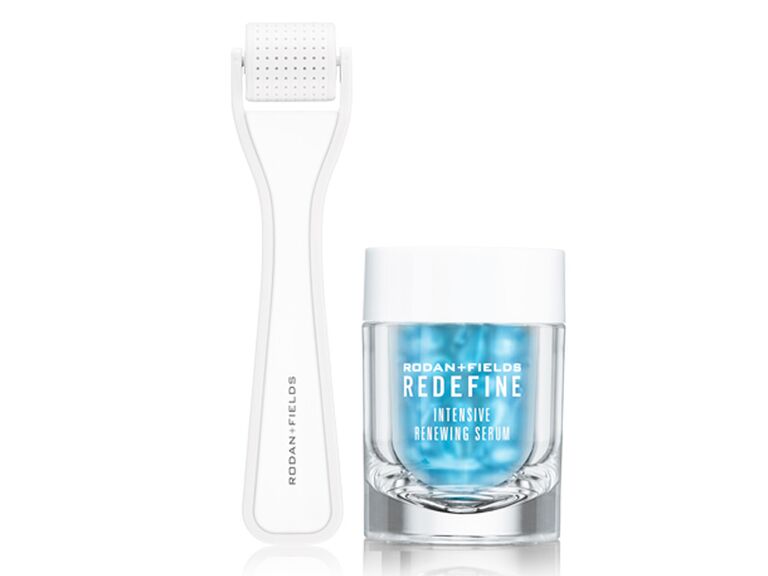 "There are a few practices I try my best to follow every day, like drinking a lot of water and taking vitamins and supplements that specifically target hair, skin and nails (in gummy form, of course). Per my mother's pleading, I'll also occasionally cleanse my face with fresh rice or rose water (derived directly from the actual food or flower). But what nature can't fix, technology can. Lately, I've been using an at-home microneedler. It has tiny needles on a roller that create surface-level trauma to the skin which increases collagen production, making my face look smoother and brighter."
—Esther Lee, Senior News Editor
Rodan + Fields Redefine AMP MD system, $220 for set, RodanandFields.com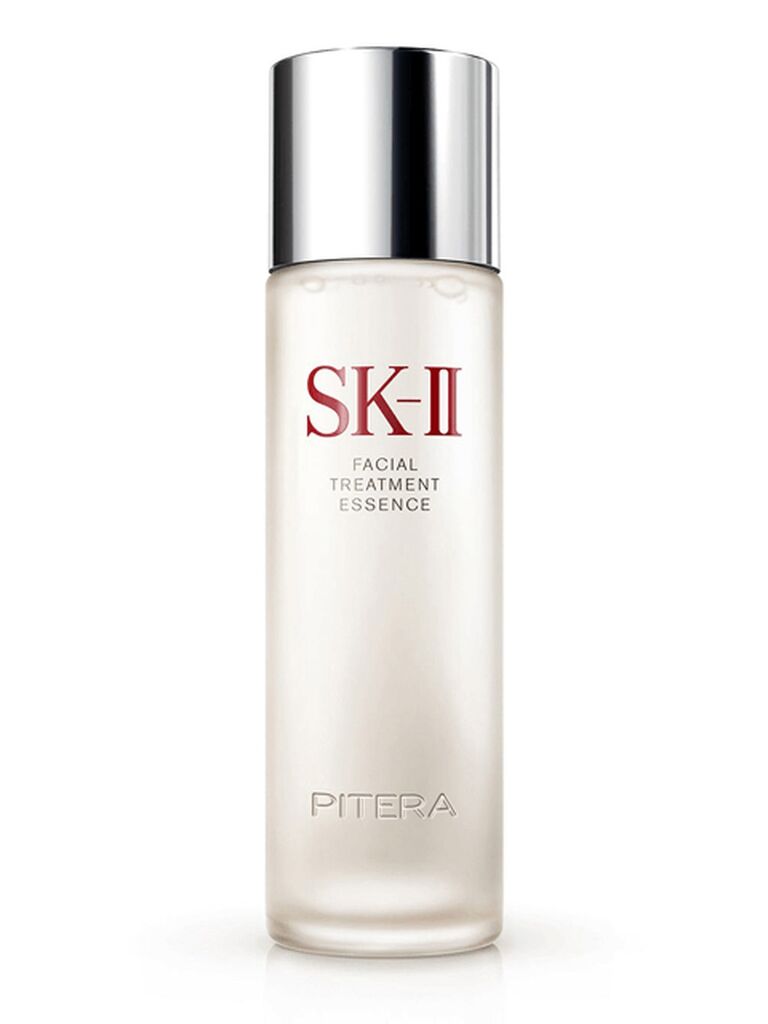 "I absolutely love SKII Facial Essence. I stopped using it for a while because it's quite pricey, but I started again after a few months and got so many compliments about my skin—it's brighter, smoother and a lot more hydrated. So worth every penny!"
—Jo Miller, Photo Director
SK-II Facial treatment essence, $179, SK-II.com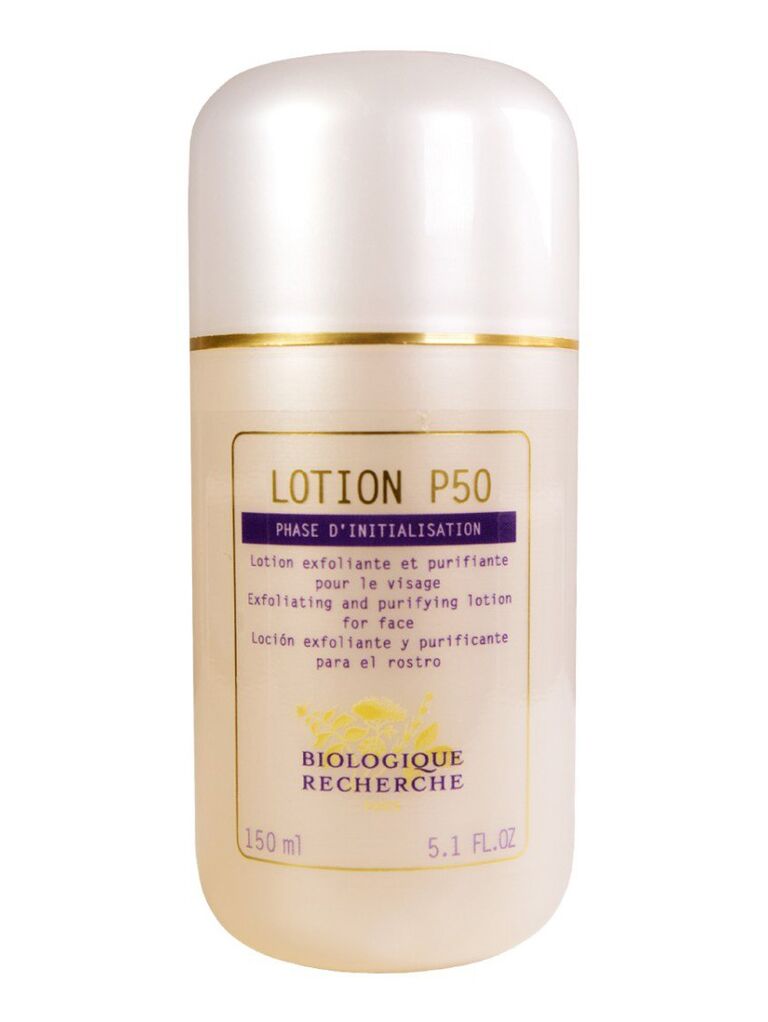 "I have oily acne-prone skin that scars easily so I've dealt with hyperpigmentation and uneven skin tone for most of my life. After getting a facial from CAP Beauty, my esthetician recommended P50 and it has completely changed my skin. I apply it daily with a cotton pad and it balances the ph of my skin (which regulates my oil production) and the blend of AHA and BHA exfoliates my skin daily, so now after using it for two years, my dark marks are almost nonexistent."
—Farah Prince, Fashion & Beauty Editorial Assistant
Biologique Recherche Lotion P50, $67 for 5.1oz, ShopRescueSpa.com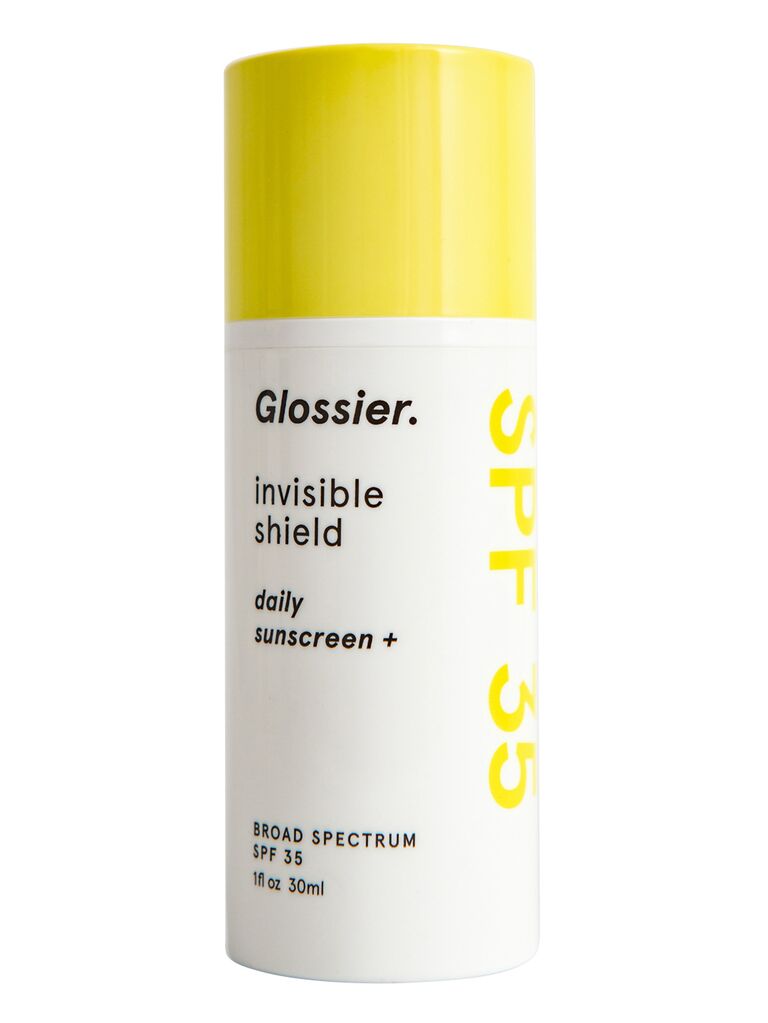 "Sunscreen, sunscreen, sunscreen. I put it on every day, even in the winter. Right now I'm using Glossier's Invisible Shield, which is a clear gel sunscreen that I'm completely obsessed with. I love how easily it goes on, and did I mention it's clear? No more trying to rub in that sticky white goop."
—Katie Kortebein, Assistant Editor, Research
Glossier Invisible Shield daily sunscreen, $25, Glossier.com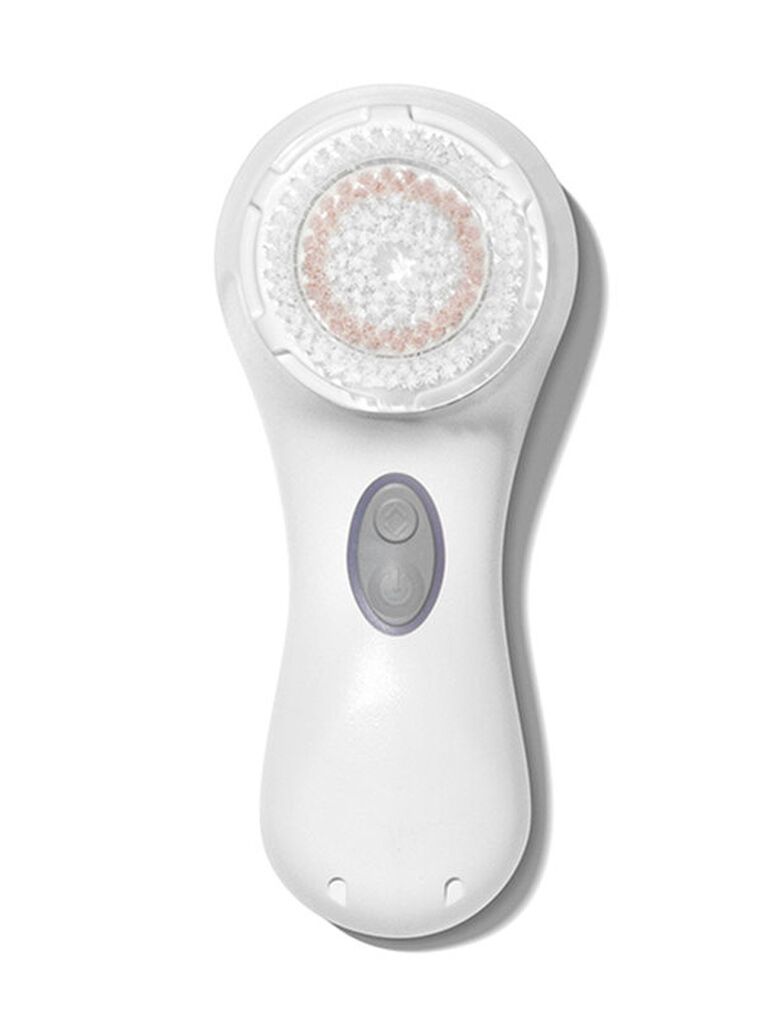 "Nothing helps my complexion more than a Clarisonic. It's my secret weapon. I use it at night daily with a gentle cleanser to exfoliate. That way, I start the next day with a totally clean slate."
—Becky Murray, Real Weddings Editor
Clarisonic Mia 2 facial cleansing brush, $169, Clarisonic.com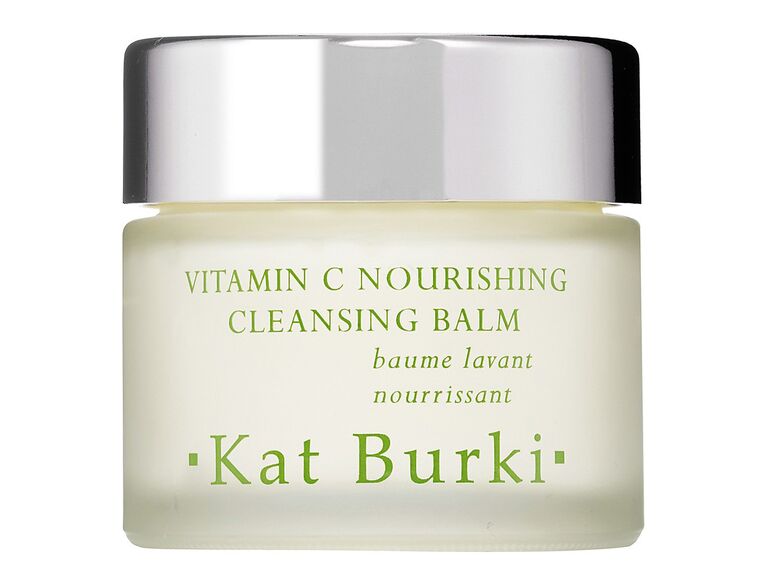 "My night routine is much more intense than my day routine, since it takes me about 30 minutes to prep my skin before bed. I always take my eye makeup off with Vaseline before double cleansing with Kat Burki's Vitamin C Cleansing Balm, followed by Philosophy's Purity face wash. I follow that up by toning with rose water (Fresh makes a fantastic hydrating one) and then I dive into what serum/moisturizer combo I'm currently loving. Right now, I'm all about a derm-prescribed retinoid. It does wonders for fine lines and those 'oh, I guess 30 is creeping up faster than I thought' wrinkles."
—Rachel Sylvester, Real Weddings Editor
Kat Burki Vitamin C nourishing cleansing balm, $65, KatBurki.com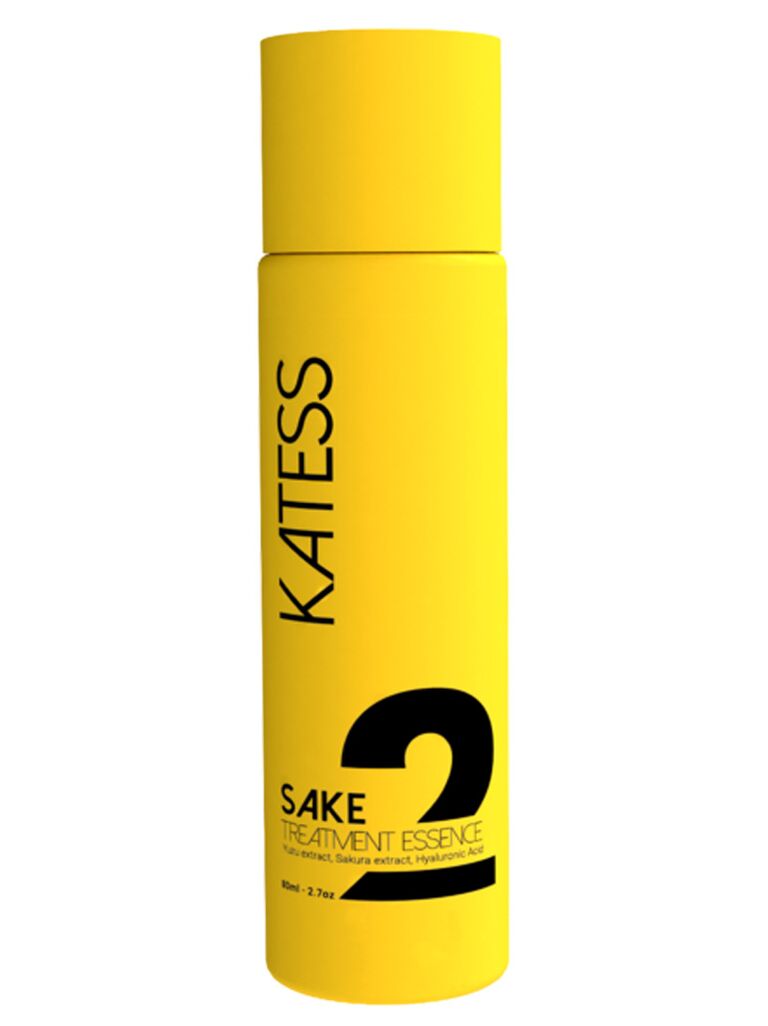 "Katess is a Japanese skincare brand that has changed the way I've thought about my everyday skincare routine. This simple four-step regimen is an effortless way to start and end my day. My favorite is the Sake Toner. It gently exfoliates while leaving my skin soft and hydrated."
—Jess Kane, Associate Digital Photo Editor
Katess Sake Treatment Essence, $48, Katess.com