Montreal Bachelor Party Itinerary: Hotels, Restaurants and Activities
Find everything you need to plan a bachelor party in Montreal including ideas on hotels, dinners, and party packages.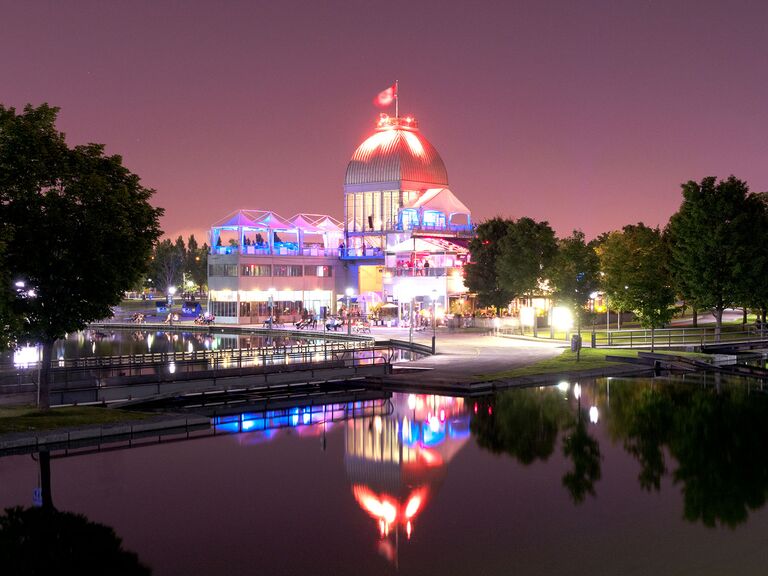 Shutterstock
We have included third party products to help you navigate and enjoy life's biggest moments. Purchases made through links on this page may earn us a commission.
Ever since that unforgettable night in The Hangover, guys have been dying for a memorable bachelor party experience. With its bustling nightlife and stellar cuisine, more and more people are choosing to have their bachelor party in Montreal, Canada.
Whether you're the one tying the knot or you're throwing a bash for your buddy, this Montreal bachelor party guide and itinerary has everything you need for a great guys' weekend. If bachelor party planning is not your expertise, there is an easy online and mobile group trip planner app you can use instead. Travefy lets you manage friend invitations, expenses and all other bachelor party planning tasks from the palm of your hand.
In This Article:
Montreal Bachelor Party Hotels
Montreal offers a variety of places to stay, from one-of-a-kind historic hotels to basic rooms equipped with all the essentials. The following list includes the best bachelor party hotels for any budget.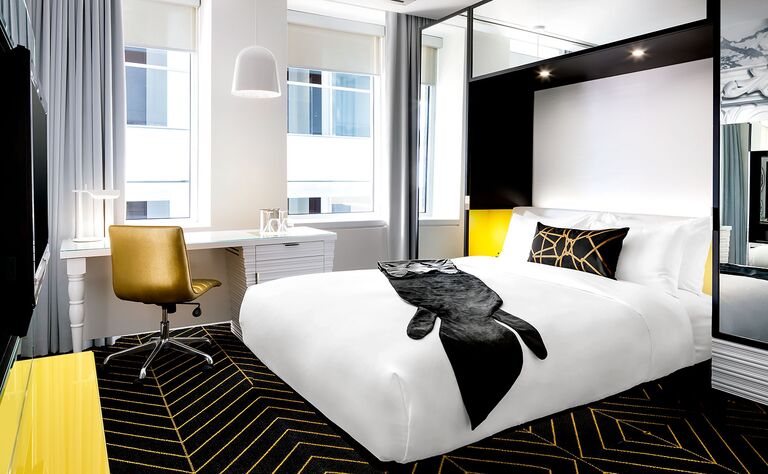 1. W Montreal - 901 Square Victoria
For a chic stay, the W Montreal offers trendy suites with a spa, a 24/7 fitness center, and three bars with regular DJ nights. Located within Old Montreal, the W is within walking distance to many restaurants and is a three-minute walk from the Square-Victoria-OACI metro station. From $159/night.
2. Hotel Le Crystal - 1100 Rue de la Montagne
If you're looking to party in luxury, this five-star hotel offers comfortable and spacious suites with an indoor pool, an outdoor hot tub, and a Swedish sauna. The hotel is located within walking distance of many restaurants, the Bell Centre, and the Bonaventure metro station. From $175/night.
3. Le Square Philips - 1193 Place Phillips
This historic hotel offers well-maintained suites within walking distance to many shops and restaurants, as well as the McGill and Square-Victoria-OACI metro stations. The hotel also has an indoor pool, exercise room, and an outdoor terrace with a great view of the city. From $114/night.
4. Holiday Inn Downtown - 999 Rue Saint-Urbain
For more affordable suites in an unbeatable location, check out the Holiday Inn Downtown. This four-star hotel is located within walking distance of Old Montreal and Chinatown, and the Place-d'Armes metro station is located across the street. From $110/night.
For a more unique experience, look beyond hotels to sites like HomeAway and Airbnb, where you can rent a Montreal bachelor party house or apartment. This 4 Bed, 2 Bath apartment starts at only $435 a night and sleeps 12.
Montreal Bachelor Party Restaurants
Montreal is home to many must-dine restaurants. The list below includes iconic Montreal favorites that will suit everyone in your group.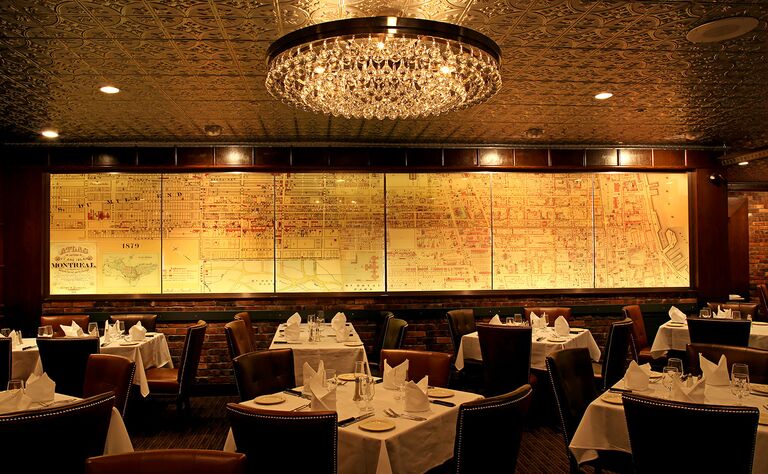 1. Moishes - 3961 Boulevard St-Laurent
For the best steak in Montreal, paired with excellent wine and appetizers, you must go to Moishes. This classy establishment may be expensive, but if you visit Thursday – Saturday after 9 PM, they have a special menu that includes an appetizer and main course for only $25. If you're looking for a late-night dinner before enjoying the best of Montreal's nightlife, you can't miss Moishes.
2. Le Robin Square - 520 Boulevard Saint-Laurent
For a quintessential Canadian experience, drop by Le Robin Square, where many of the dishes feature the country's iconic maple syrup. Everything is sourced locally, and their truffle mac and cheese and pork belly are dishes any visitor must try. The restaurant does not take reservations and is very popular, so line up early (between 4:30 and 5 PM) for the best chance at getting a table.
3. Boucherie Lawrence - 5237 St-Laurent
This neighborhood butcher shop offers delicious sandwiches made from their own locally raised meat, such as sausage with Dijon on a crusty roll and chorizo with cabbage. Although the meat is the main event, they also offer a selection of cheeses, pastries, and seasoned nuts.
4. Chez Claudette - 351 Avenue Laurier E
No visit to Montreal is complete without a visit to a poutinerie, and Chez Claudette does not disappoint. Poutine is a Canadian dish made with French fries and cheese curds topped with a light brown gravy, and Chez Claudette offers a large selection. Favorites include the Bâton, a poutine with pogo slices, and the Tandoori, which features tandoori chicken and onions.
5. Schwartz's - 3895 Boulevard Saint-Laurent
Fans of Schwarz's rave about their smoked meat, and until you've tried it, it's impossible to understand how good it is. The establishment prides itself on being the "oldest deli in Canada," and serves up amazing smoked-meat sandwiches, plates, and sides. Foodies and casual eaters alike will find something to love at Schwartz's.
Montreal Bachelor Party Activities
Montreal has a great club scene, but there are also many things to see and do during the day. The activities below are perfect for groups, and will ensure that you get the most out of your trip.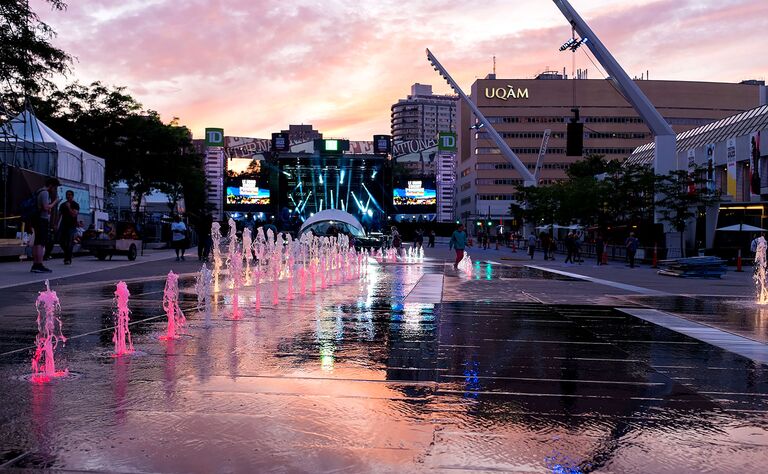 1. Go on a Craft Beer Tour
Montreal is home to many breweries, and the Montreal Craft Beer Tour is a three-hour walking tour that will take you to three craft breweries. A total of six different beers will be tasted, and every tasting includes a food pairing. The tour costs $59 – $64 (CAD), and is a must-do daytime activity for any Montreal bachelor party weekend.
2. Throw an Axe
If you like darts, you may be surprised how much you enjoy throwing an axe at a target. At Rage, you're taught the basic technique on how to throw an axe, and then you and your buddies can blow off some steam and have fun while throwing for the next hour or two. One lane costs $40 (CAD) for an hour and accommodates three people.
3. Take a Bike Tour of Montreal
Fitz & Folwell offers guided 3- to 5-hour bike tours that will take you through Montreal's must-see neighborhoods. It's a fun and intimate way to get to know the city in a short period of time, and the tour takes breaks at some of Montreal's most delicious dining spots. Tours range from $55.30 – $69.30 (CAD).
If you prefer to ride on your own, rent a BIXI. There are hundreds of BIXI stations in Montreal, and you can reserve a bike for as little as half an hour ($2.95 CAD) to three days ($14 CAD). Return your bike to any BIXI station when you're finished.
4. Walk or Bike Mount Royal Park
Mount Royal Park (Parc Du Mont Royal) is close to downtown and is the ideal spot to see the city. There are plenty of trails to walk and bike, but the main attraction is the lookout point, which offers a breathtaking view of Montreal.
5. Go White-Water Rafting
For some adventure during your trip, go white-water rafting. Rafting Noveau Monde offers full- day experiences that include lunch and dinner, as well as photos that capture the most exciting moments. Their most popular package costs $119 (CAD) per person, but they often have deals.
6. Go Indoor Sky Diving
For an even bigger adrenaline boost, SkyVenture offers indoor sky diving packages. With the cheapest package costing $68 (CAD) for two flights, it's an expensive activity, but one that you will never forget.
7. Play an Escape Game
If getting trapped in a room while you and your buddies try to figure out an escape plan sounds like fun to you, add A/Maze Montreal to your to-do list. Survival games include Military Facility, Lost Temple, Prison Break, and the Laboratory, and you'll need to use observation, logic, and critical thinking to get out of each scenario. Games cost $15 – $30 (CAD) per person, and reservations are recommended.
8. Visit Quartier des Spectacles
Located in downtown Montreal, Quartier des Spectacles is an arts and entertainment district that is the spot of many cultural events and festivals. The district includes many performance halls and art galleries, so no matter when you visit there is something to see, including comedy, music, dance, and visual arts.
9. Go to a Strip Club
Every guy planning a bachelor party needs to at least consider visiting a strip club, and Montreal has many to choose from, some of which rival the best clubs found in Vegas. Chez Parée, with some of the most beautiful women in Montreal, may be the strip club to visit in the city. Other options include Solid Gold, Kamasutra, and Club Downtown.
Montreal Bachelor Party Bars
Whether you're looking for a chill place to enjoy a drink or a lively spot to dance and meet girls, you'll find it in Montreal. The list of bars below showcases some of the best and most unique places to grab a beer in the city.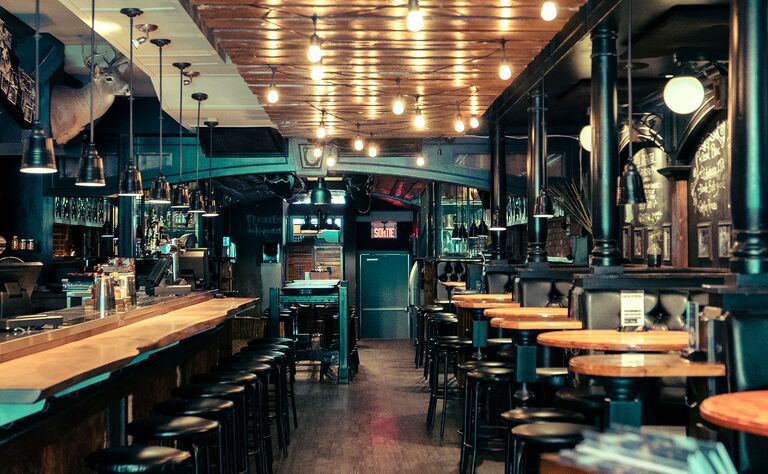 1. La Distillerie No.1 - 300 Rue Ontario Est
For delicious and strong cocktails, look no further than La Distillerie No. 1. With a menu that is broken down by flavor profiles, such as "Powerful," and "Tart," the talented bartenders at La Distillerie make every effort to create a memorable experience for their guests. La Distillerie has three locations in Montreal and two (Mont-Royal and Masson locations) accept reservation for bachelor parties. For groups that want to avoid waiting in a line, choose one of those instead of the Latin Quarter location.
2. Whisky Café - 5800 Boulevard Saint-Laurent
No bachelor party is complete without cigars and scotch. Whisky Café offers over 150 scotch whiskeys and a wide selection of portos, wines, and other drinks, all ready to enjoy in a dimly lit booth or in their cigar lounge.
3. Vices et Versa - 6631 Boulevard Saint-Laurent
If you can't get enough of craft beer, stop by Vices et Versa, where they serve 35 beers on tap from Quebec's microbreweries, a selection of cask ales, and a variety of delicious pub fare, such as burgers, pizzas, and sandwiches. The outdoor seating makes this bar the perfect place to relax at the end of the night.
4. North Star - 3908 Boulevard Saint-Laurent
For some retro fun while you drink, check out North Star, where you can play pinball on restored machines from the 1950s to the 1980s, listen to vinyl records, and cram into a photo booth. Cocktails range from their own pinball-inspired creations such as a "Tommy Collins" (gin with lemon juice, simple syrup, citronelle, amontillado, and soda) to classics such as a "Moscow Mule" and "Black Russian." They also have a variety of beers on tap and in bottles if that's more your speed.
5. Le Rouge Bar - 7 Rue Prince Arthur O
If you're not too exhausted from your day of white-water rafting or biking, crank it up at Le Rouge Bar, one of Montreal's best dance clubs. With two floors playing different types of music, ranging from hip hop to high-energy house, Le Rouge Bar is the place to dance, drink, and party.