Over 100 Brilliant Captions and Quotes for Your Las Vegas Instagram Posts
Let's break the internet, baby.
Photo: RebeccaAng / Getty
Off to Las Vegas? Chances are you're going to need a wild caption. Rarely does anyone visit the entertainment mecca without a juicy tale to return home with, be it from a once-in-a-lifetime Michelin-starred dinner; an adrenaline-fueled excursion; or a debaucherous night on the Strip paired with a drive-thru wedding—Hangover-style.
Vegas is known as Sin City for good reason: It's certainly where anything goes. There's something uninhibited in the air here (or at least in the water).
Whether you're with the bach crew poised for nocturnal shenanigans or you're celebrating a honeymoon in the company of an Adele serenade, you're going to want to document all of the cherished moments. We've come up with over 100 captions and quotes to accompany your photographic evidence. After all, what happens in Vegas doesn't stay in Vegas these days… it stays on Instagram.
Funny Vegas Captions and Quotes for Instagram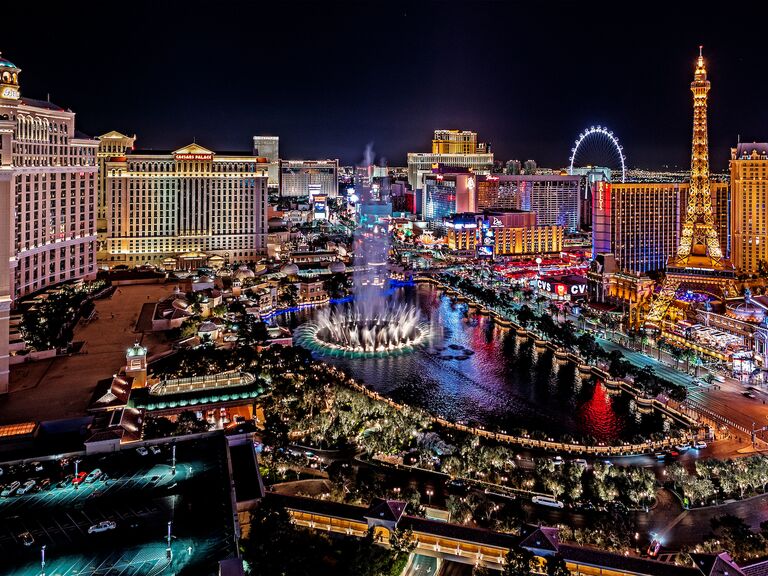 Vegas doesn't take itself too seriously, and neither will you when painting the town with whatever brush and color you choose. Here are some cheeky caption ideas sure to tickle your friends back home.
You get real thirsty being out in the desert.

Padam Padam… We're in Vegas baby!

Celebrating love, friendship and cheap tequila slushies.

What would Britney Spears do? That is the question…

Yes mom, we're staying hydrated.

This is what a Vegas diet looks like.

It's brunch *every day* in Vegas.

Go hard in Vegas, or go home—that's my motto.

Well… you don't come to Vegas for wellness.

If you can't live it up in Vegas, then where can you?

FEATURED VIDEO FROM THE KNOT

What happens in Vegas stays in Vegas… except my credit card bill. Ouch.

Our wedding cake is in the all-you-can-eat section of the Wynn.

Here's what last month's salary bought us in Vegas.

Left our hearts (and money) in Vegas.
Popular Vegas Hashtags and Short Captions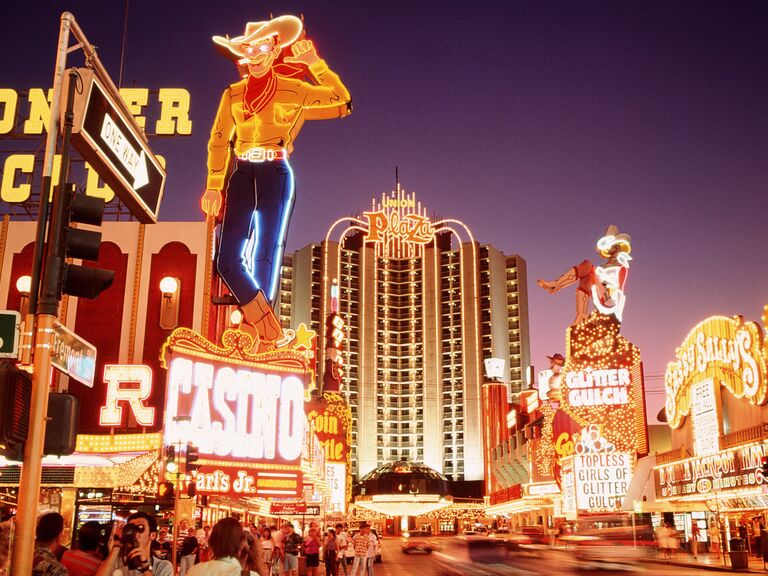 These tried-and-tested captions are ideal for classic shots in front of the "Welcome to Fabulous Las Vegas" sign, as well as airport arrival selfies, departing group shots and IG stories.
Poker face.

Viva Las Vegas!

Apologies in advance for this Vegas slideshow.

In Vegas, we let the photos tell the stories.

This is a story about a girl named Lucky.

Unleashing our inner Vegas.

Time to roll the dice.

It's all bigger and brighter in Vegas.

All bets are off in Vegas.

Cheers to the wildest of times.

Goodbye reality, hello Las Vegas!

Money can't buy happiness, but it can buy a real good time in Vegas.

Vegas is everything that's right with America right now.

#VegasBaby

#SinningInTheCity

#SorryNotSorryEver

#AllYouCanEatEverything

Find your kind of venue

From barns to ballrooms, discover reception venues that feel like you.

#LoveIsAGame
Vegas Bachelorette and Bachelor Party Captions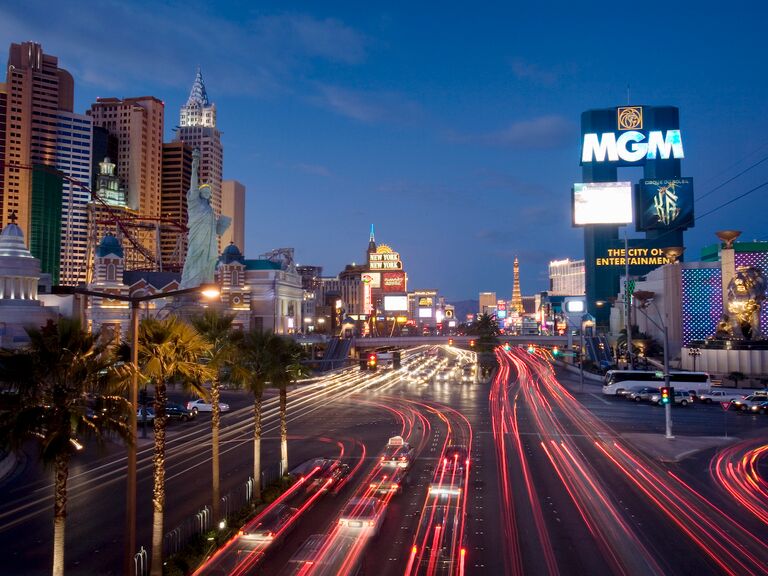 Ready to party like there's no next week? You and the crew will love these bach party captions. After all, if you're going to let loose at any point in your life, Vegas is the place to do it. No regrets.
Just me and my boozy besties.

Vegas, where bad decisions make great memories.

Good girls go to heaven, bad girls go to Vegas.

We had a sinfully good time in Vegas.

Watch us dance, dance the night away.

What happens in Vegas stays in Vegas (along with my liver).

What happens in Vegas stays on Instagram.

'Til death do us party!

We lost our dignity in Vegas.

Good times and tan lines.

Chasing those thrills in Las Vegas.

Vegas pool parties NEVER disappoint.

Watch out, VIPs comin' through.

The party don't stop 'til we say so, OK?

I smell a PARTY.

The wolfpack's landed.

Putting the fabulous in Las Vegas.

The fab five in Las Vegas for one night only.
Vegas Instagram Captions for Couples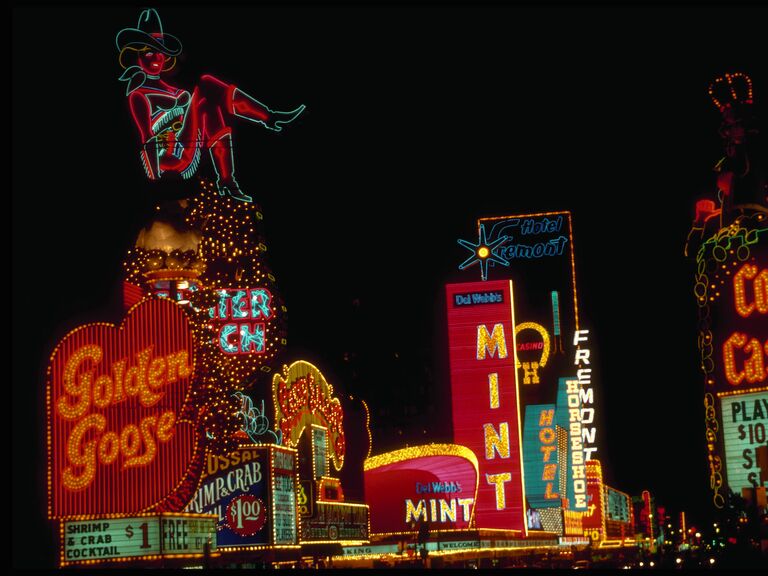 It won't come as a shocker to know that there are more weddings in Vegas than in any other US city. Some are planned way in advance, while others are planned day of. Here are some Las Vegas elopement captions for your snaps, no matter how long y'all intend on sticking together.
Vegas is the best bad idea we ever had.

Oops… I did it again.

Lucky in love in Las Vegas.

Vegas in one picture.

He's/She's my Golden Nugget.

Take a chance on me.

As Elvis fans, we couldn't help ourselves.

The city that never sleeps (alone).

What's the point of going to Vegas if there's no wedding?

Tied the knot in Vegas.

The Little Vegas Chapel was too cute to ignore.

We're not a regular bride and groom, we're a Vegas bride and groom.

The things we do after two glasses of sparkling…

Vegas: Making our dreams come true.

Life is full of surprises.

We got engaged, married and kicked off our honeymoon all on the same day!
Vegas Instagram Captions for Honeymoons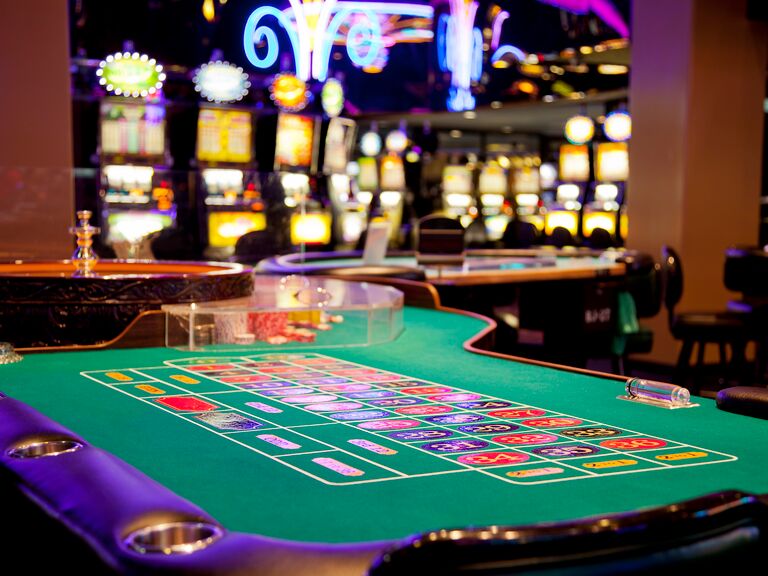 Luxury hotels, spas, fine dining and shows are the recipe for delicious Vegas honeymoons, and in a place where you're going big, it'd be a shame not to document the extravagance. Here are caption ideas, ranging from cute to romantic (and some that are a little bit out there), for couples celebrating their honeymoon dripping in luxe.
Our Vegas residency: [insert luxury hotel].

Didn't have to go to Vegas to know I hit the jackpot.

Never apologize for anything you did in Las Vegas.

All you need is love… and a 24-hour buffet pass.

I should be so lucky.

Our love shines brighter than anything on the Strip.

Winning $$ is always better with you, babe.

Viva our love.

Diving into Vegas like…

As always, the wifey/hubby wins.

Because where else can you do Nobu every day?

Love you to the Stratosphere and back.

My favorite person to make a food baby with.
Vegas Captions for Famous Attractions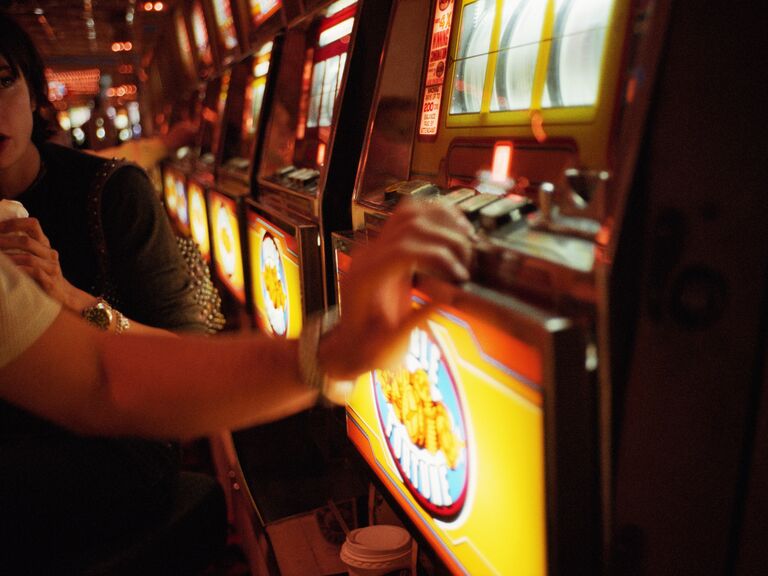 The fountains of the Bellagio, the Seven Magic Mountains and your excursion to the Grand Canyon deserve a grid post of their own. Here are some captions to give those awesome things to do a bit of edge.
Win City!

Bigger, louder, flashier and trashier, everything's better in Vegas, y'all.

My eighth magic mountain <3.

Because where else can all of your fantasies come true?

Life's always more fun with games.

Time to count chips, not calories.

Who doesn't love a palace? Feeling like royalty at Caesars.

The best of both worlds in fabulous Las Vegas.

My favorite view, always.

Makin' memories together forever.

Ain't the Grand Canyon simply gorge?

Damn! (Hoover Dam)

I love you this big. (Grand Canyon)

Why travel the world when you can have all the wonders (and buffets) in one place?
Vegas Captions Inspired by Movie and TV Show Quotes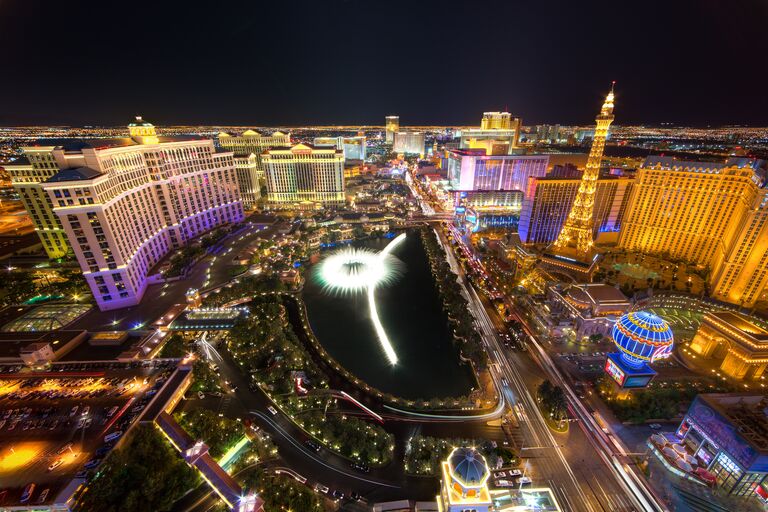 Let these memorable lines from TV and film sum up your trip. A host of classic films were shot right on the Strip, including The Hangover, Miss Congeniality 2, Ocean's Eleven, Last Vegas, What Happens in Vegas and Austin Powers. We've plucked the most famous quotes for your captions.
"I'm ready to PARTAAAAY!" (Bridesmaids)

"You bet big, then you take the house." (Ocean's Eleven)

"This isn't the real Caesars Palace is it?" (The Hangover)

"With that huge feathered headdress that she's wearing, she looks like she's working the main stage at the Golden Nugget." (The Devil Wears Prada)

"What's mine is yours, baby." (What Happens in Vegas)

"I feel like I'm getting drunk and electrocuted at the same time." (Last Vegas)

"For guys like me, Las Vegas washes away your sins. It's like a morality car wash." (Casino)

"Viva Las Vegas baby, yeah." (Austin Powers)

"It's not illegal. It's frowned upon." (The Hangover)